Kitty Lee Architecture was established in 2017 and is primarily focused on residential projects. Inspired by each client's idiosyncrasies, the aim of the practice is to create enduring, appropriate and purposeful spaces that impart delight. Read on to know more about Kitty, and how she runs her practice working only one day a week.. yes you read that correctly.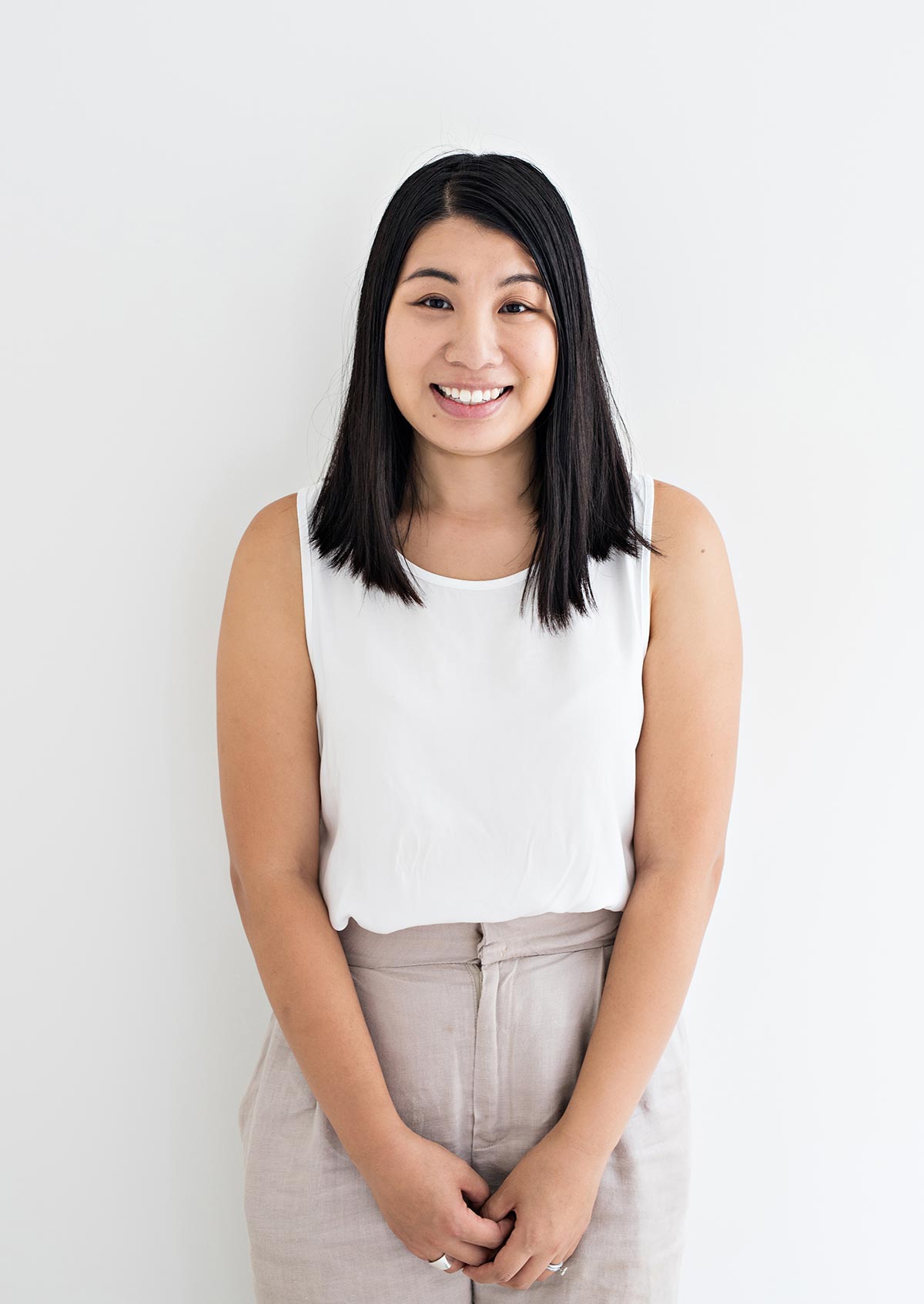 Kitty Lee has a rigorous approach to the design process and a meticulous eye for detail. She prioritises clarity of planning, sustainable design and longevity. Employing passive design principles, selecting robust materials and understanding how spaces can be flexible or adapted into the future are all key considerations for each project.
With respect for the collaborative nature of creating architecture, she believes in developing mutual trust with her clients, consultants and builders in order to achieve the best possible outcome.
George Takes Twelve
We had a chat with Kitty and here's what she had to say.
1. Pleasantries first… Tell us about who you are and what you do?
After a decade of working with two reputable small practices, I decided to pursue my own practice when my son was about nine months old. Working from home (or local cafés), I typically have about six projects going at once, each at any stage from conception to construction. I appreciate the collaborative nature of creating architecture so developing mutual trust with my clients, consultants and builders is a priority. Without my clients investing in me and the combined effort of the whole building team, my designs would just be lines on a page.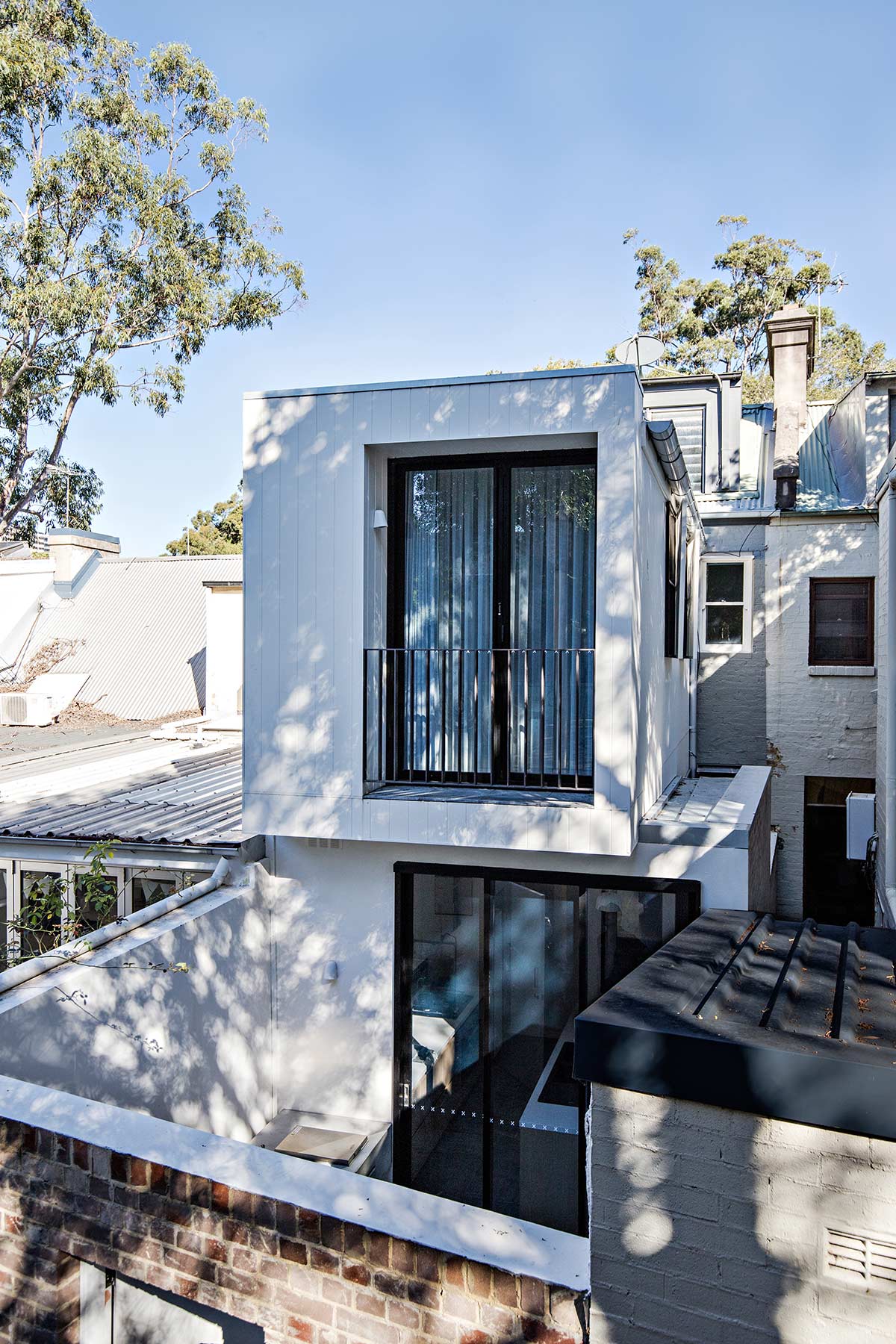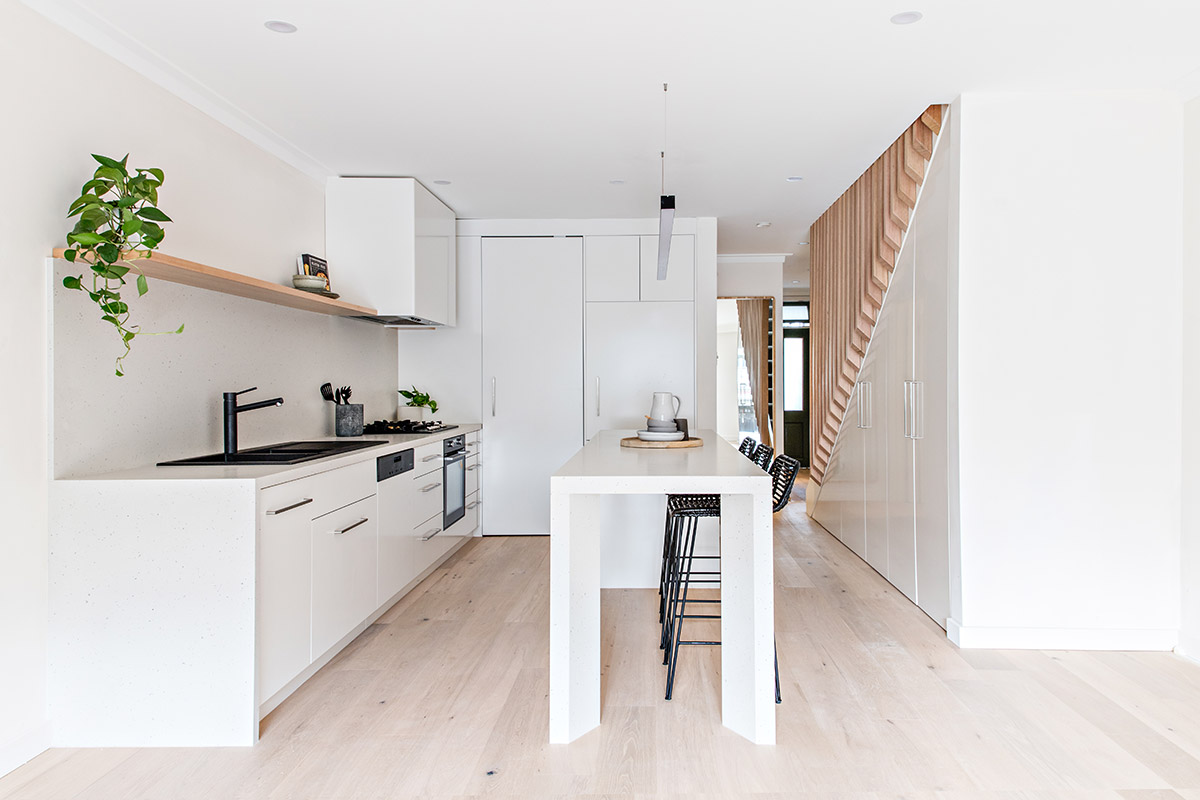 2. When I was growing up I wanted to be….
An architect. Around the age of ten, many weekends were spent with my family in search of a potential new home as we were quickly outgrowing the house we lived in. I would carefully analyse the floor plans and imagine how we might live in each of the houses we visited. It fascinated me to see how the spaces were used, how different rooms connected to one other and how the styles differed. From then, I just knew that designing houses was what I wanted to do.
3. What is the best piece of advice you've ever received?
A reminder to be grateful for what we already have – 'Sometimes the things we take for granted, someone else is hoping for.'
4. What's been your favourite project so far?
My first completed alterations and additions project, Bath Box Terrace is particularly special to me. My clients trusted me to make all the decisions and I agonised over every detail because for the first time in my career, I was designing alone. It was a challenging project on a 70 sqm site, located on a busy road in a heritage conservation area. In the end, the terrace was completely transformed, and I am so proud of the way it has turned out.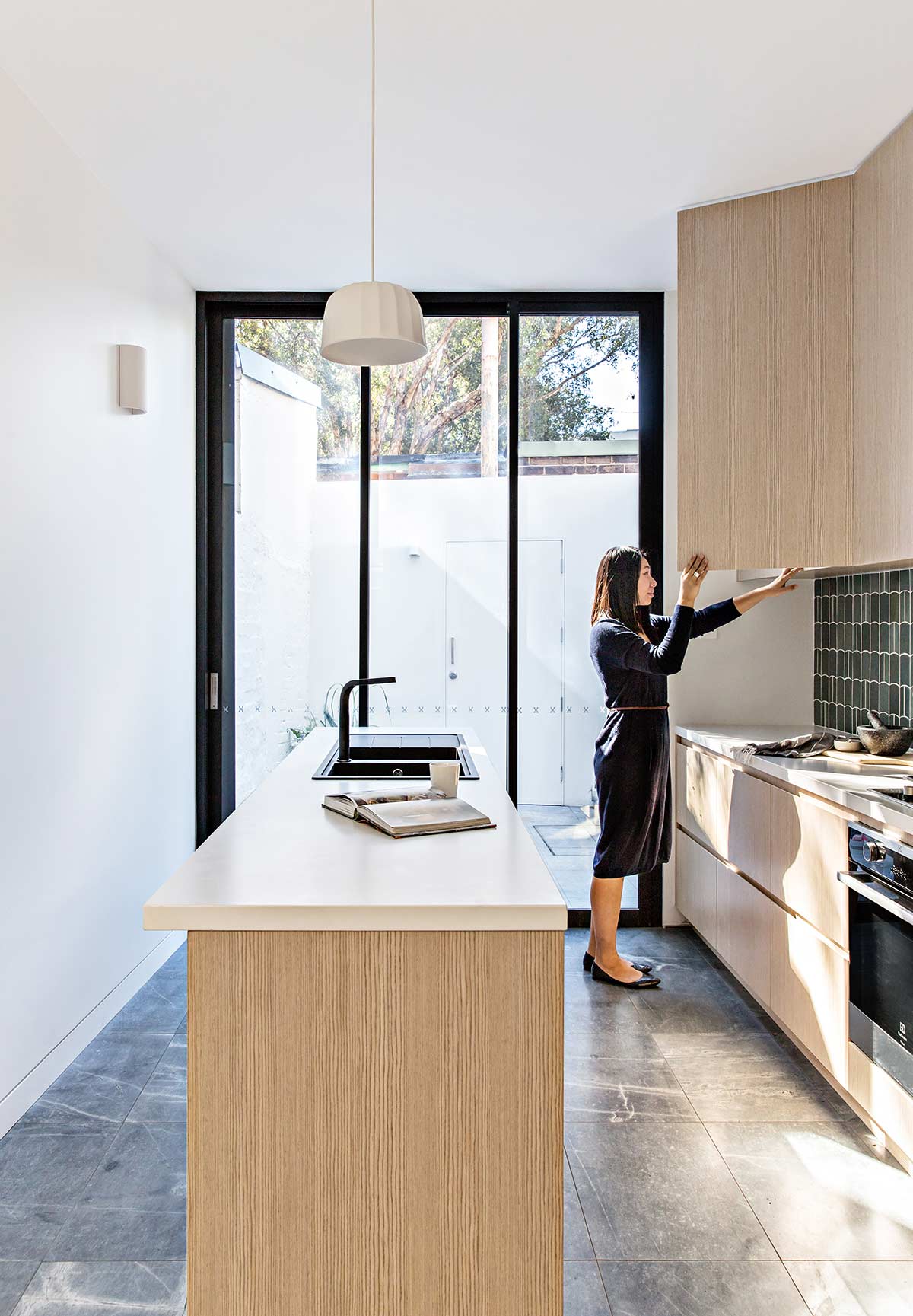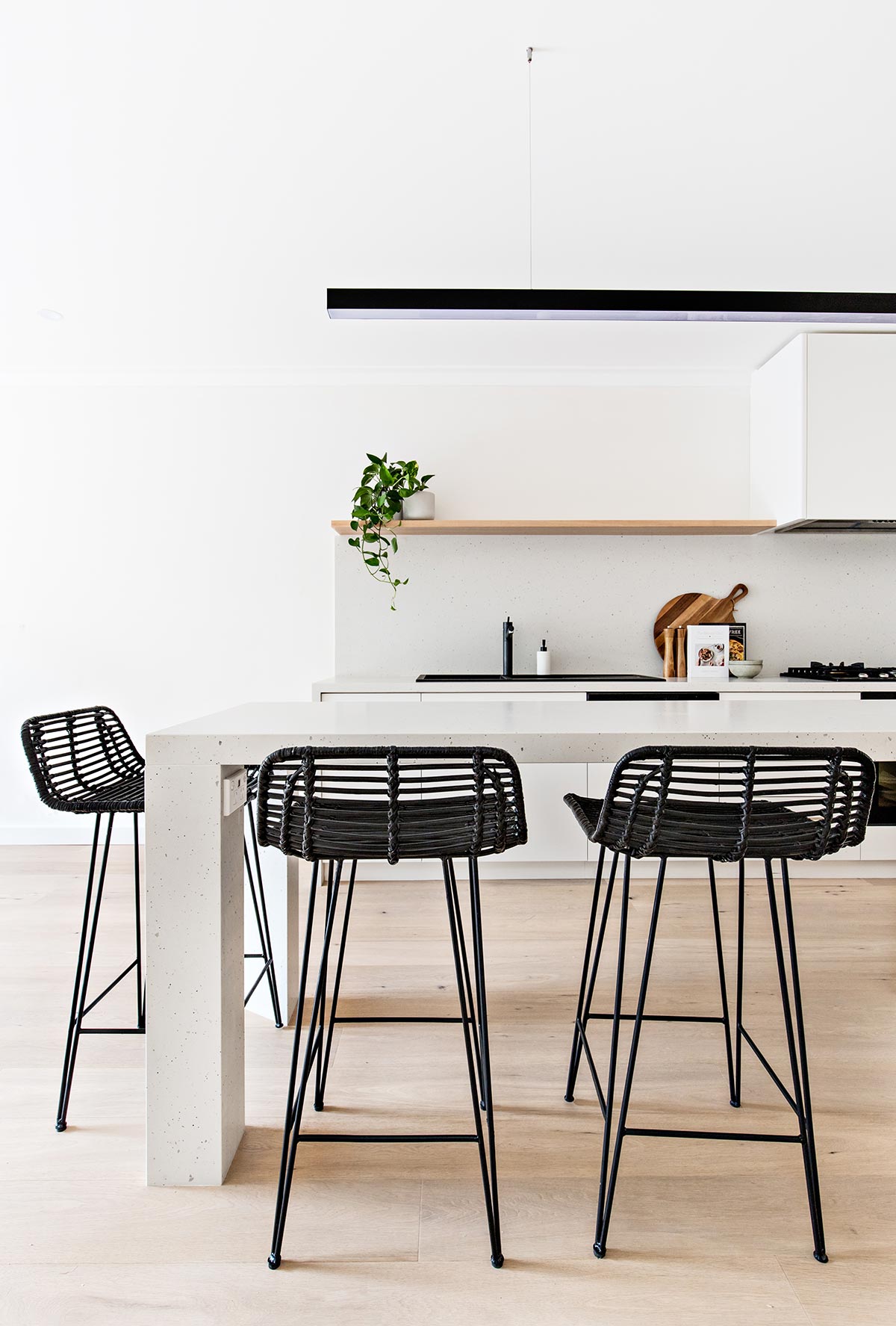 5. What's the most treasured belonging/item in your own home?
It would have to be my Georg Jensen Vivianna watch. My husband bought this for me to celebrate two big events that happened that year, my architectural registration and our wedding. There is a beautiful story behind the 1960's design of this iconic watch and I think it's a perfect example of classic, enduring design.
6. What's the most impressive party trick you can muster?
If you can make me sing, I can hit some pretty high notes.
7. Are there any architectural trends you are excited about?
Not so much a trend but adaptive reuse always excites me. I love seeing old structures being conserved, revitalised, and reimagined in a sympathetic way.
8. What advice would you give to someone wanting to become an architect?
Architects don't just design, we have many roles. We are also mediators at every stage of the process so it's beneficial to have good communication skills. Architecture is a profession that requires a lot of patience but it's definitely worth the effort. There is nothing more rewarding than witnessing people enjoying the finished buildings.
9. What's one thing people may not know about you?
Most people don't know that I've been running this practice working only one day a week (and a lot of late nights) for the past two years. I chose to work like this so that I wouldn't have to give up spending valuable time with my little boy, and on the days I worked he was looked after by his grandparents. I love that it was possible to operate this way and the delicate balance worked for our family. Only a few weeks ago, he started preschool so now I have the luxury of working three days a week.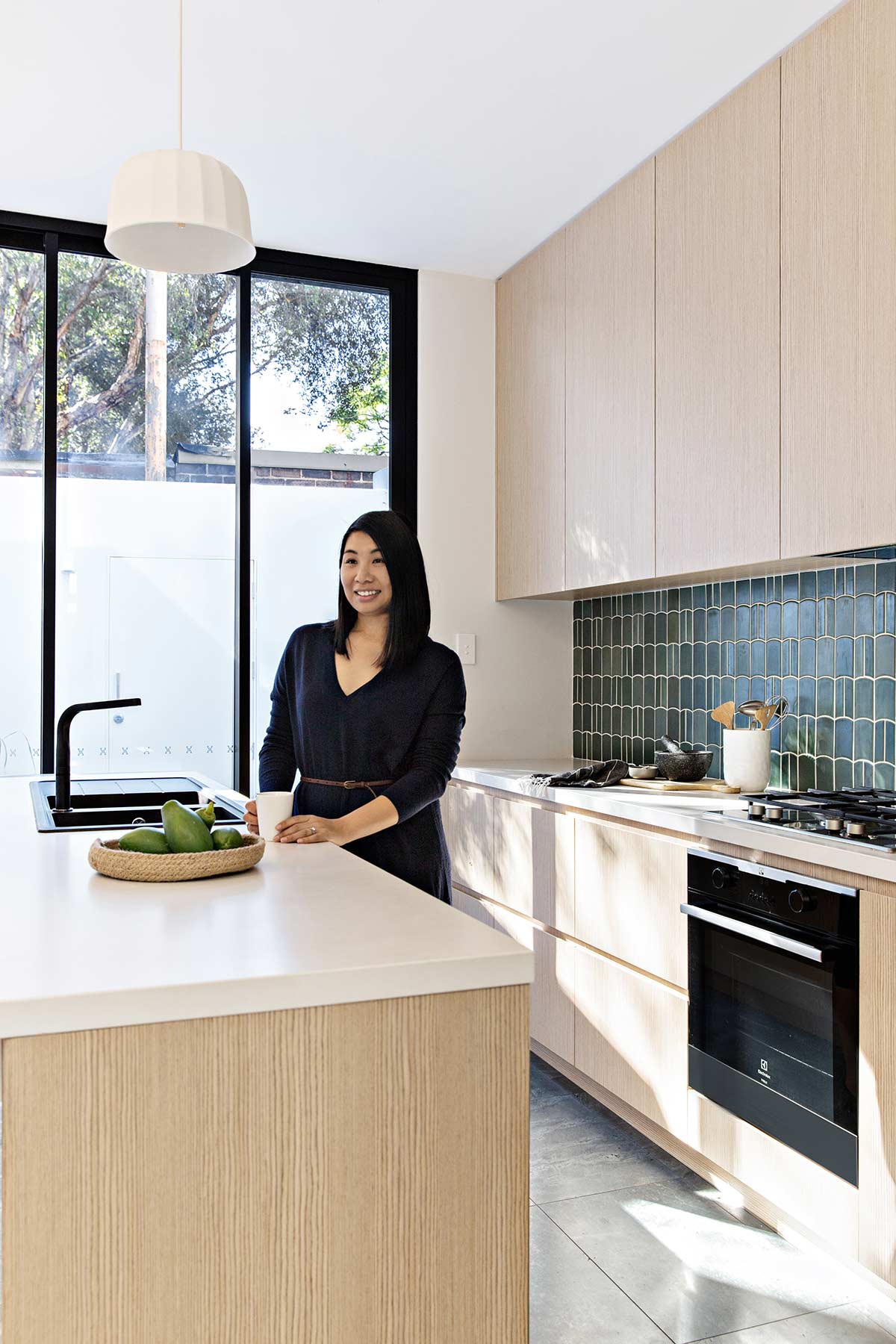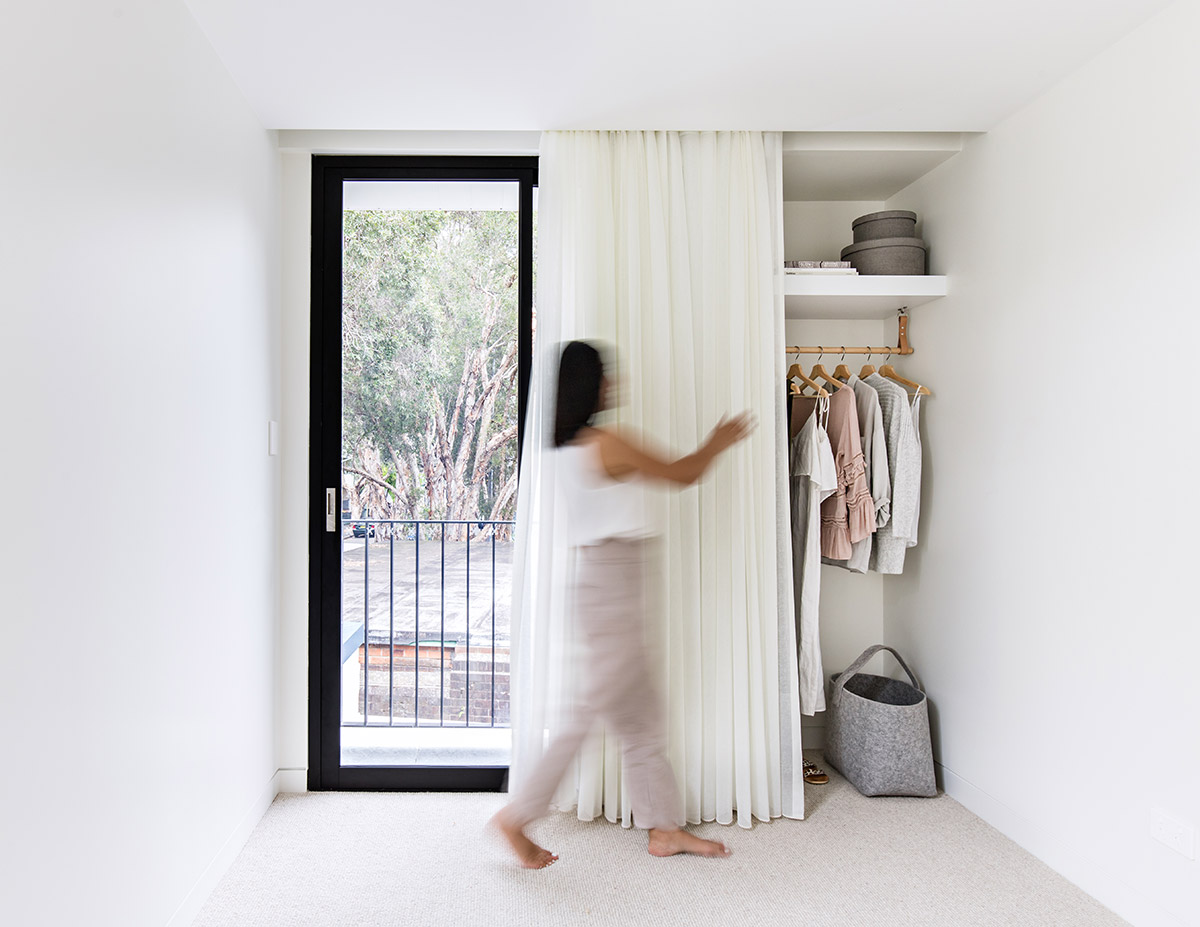 10. You've got a week off, where are you going?
I have planned a trip to Hawaii twice and both times never made it, so it's still at the top of my list!
11. What is your favourite way to get the creative juices flowing?
Getting away from the desk always helps. Focusing on something completely different or doing something quiet – the meditation time at the end of a yoga class when you're not supposed to be thinking about anything at all is usually when my best thinking happens…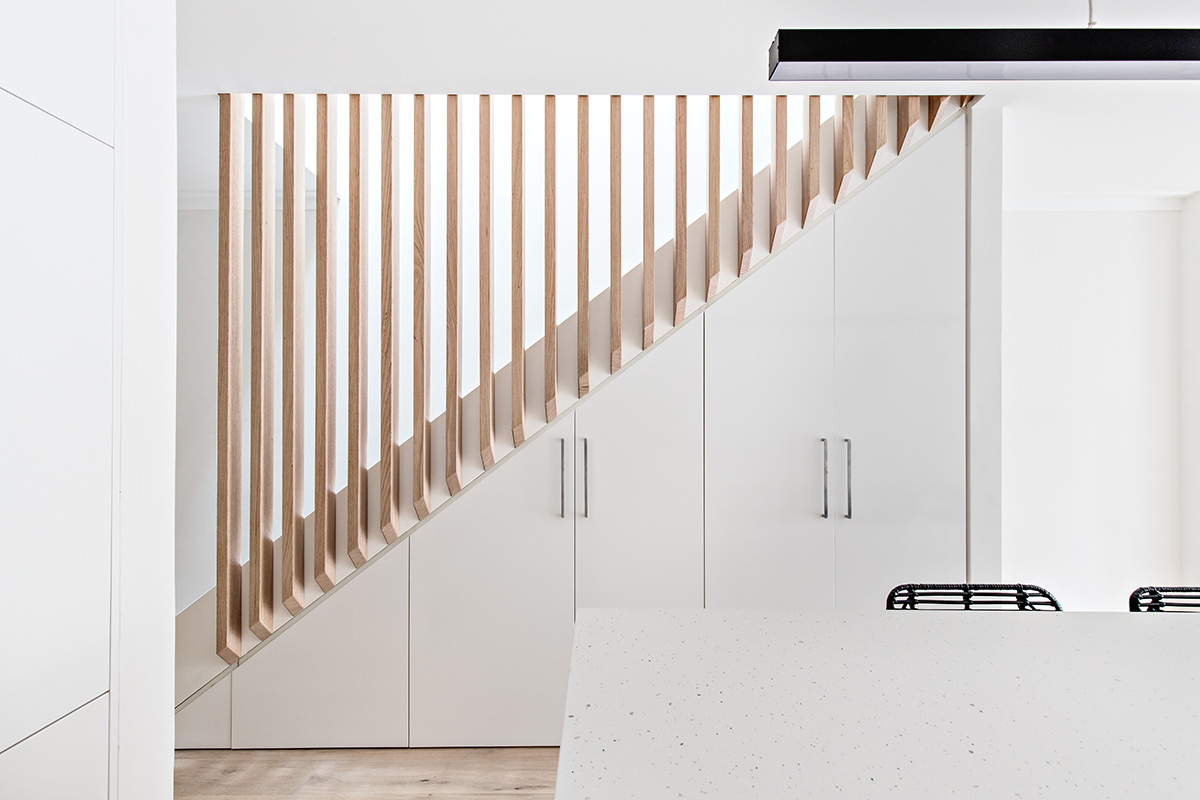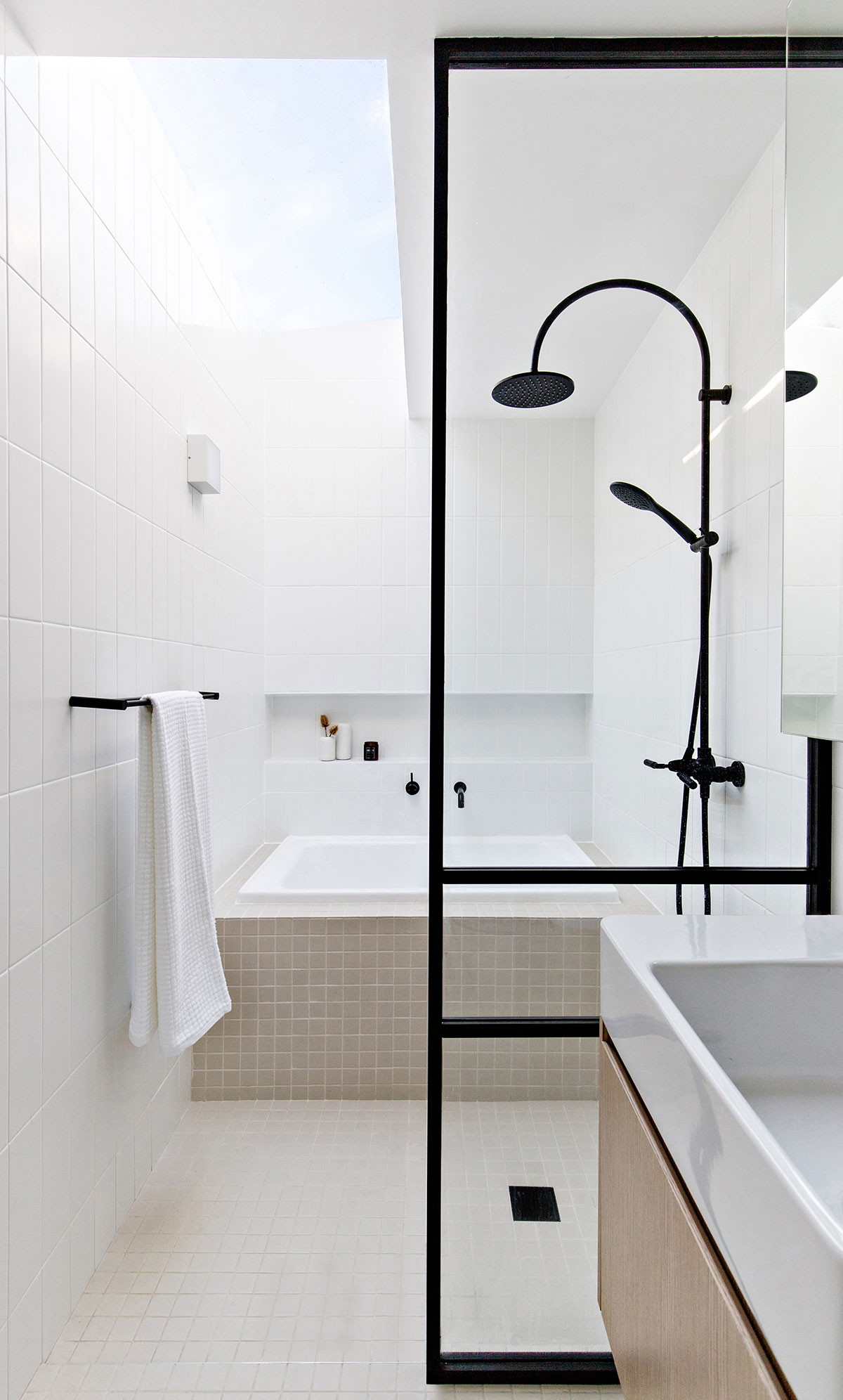 12. Favourite architectural style from a bygone era?
I am completely enamoured by mid-century modern design. It is still so relevant today.
Meet the Architect Radio
"Perfectly Imperfect" Playlist
"A little funky, a little jazzy, a little soulful." – Kitty Lee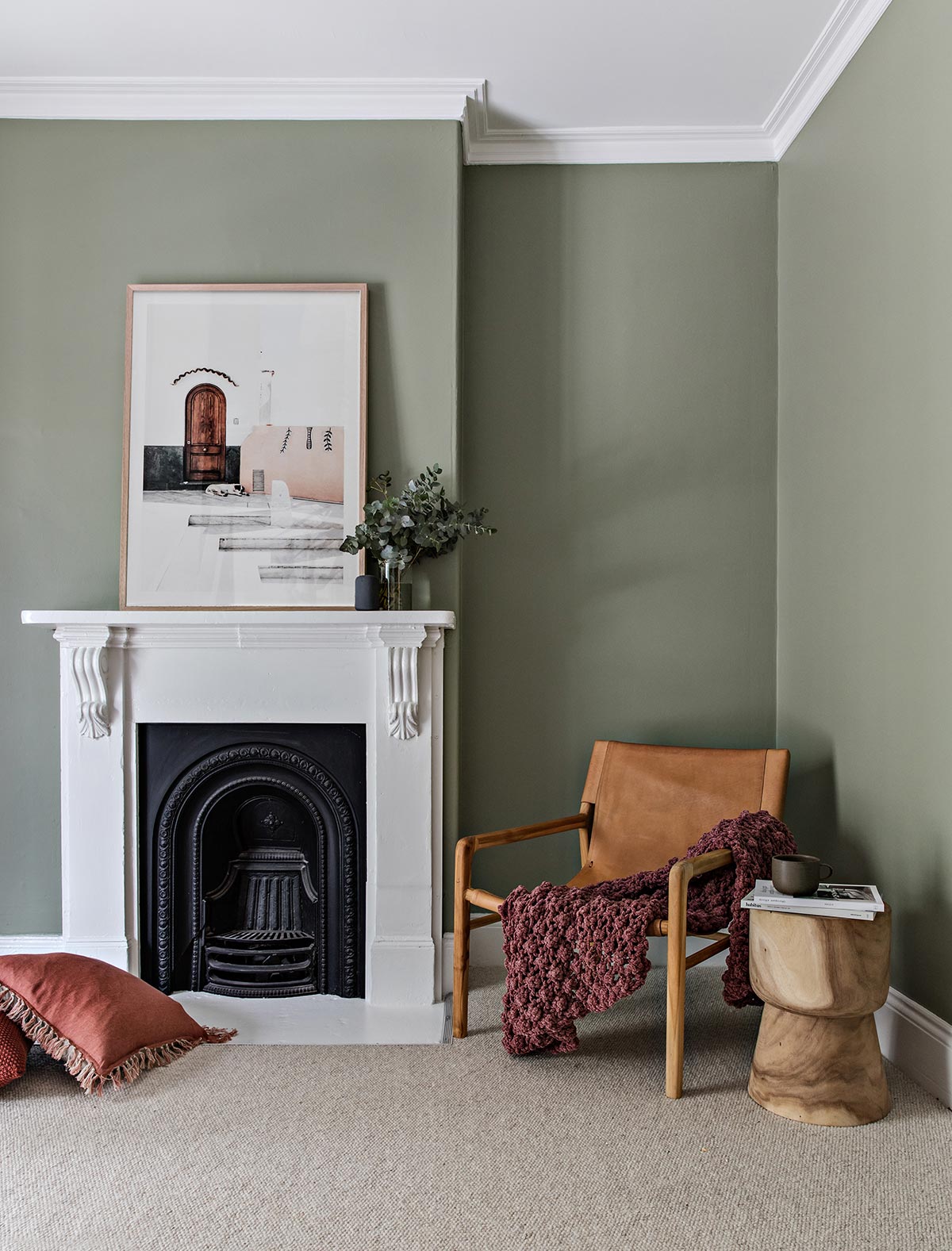 Where to find her
Name: Kitty Lee
Business Name: Kitty Lee Architecture
Job Title: Principal
Website: www.klarch.com.au
Instagram: @kittyleearchitecture
Facebook: www.facebook.com/kittyleearchitecture
Pinterest: www.pinterest.com.au/kitle/
Photography by The Palm Co.