We're suckers for In Bed's beautiful bedding and their new autumnal tones are all sorts of cosy! They've added four new earthy colourways to their linen selection just in time for a mid-winter bedroom refresh. Snuggle up and get comfy, we're about to get to know the new kids on the block a little better.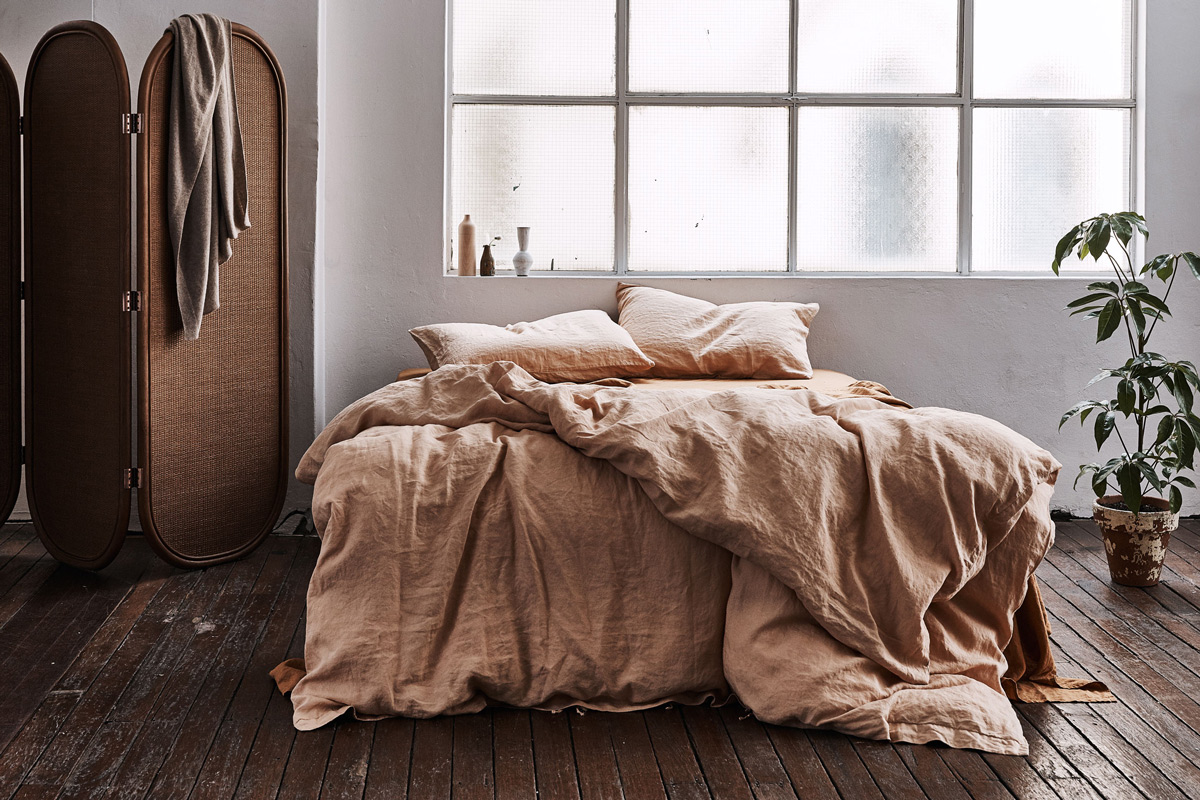 Kohl
Washed out black, reminiscent of a faded vintage t-shirt, the new kohl Linen will be available year round as part of their core collection. Great with most In Bed shades, but works especially well with their greys (dove, cool or charcoal), their stripes and in particular the new stone colour.

Stone
The new stone colour is the same pale sage as the stone in their kitchen collection. Beautiful with greys, whites and stripes. This colourway is also part of In Bed's core collection, available year round. Win!
Clay
An earthy, burnt ochre tone, Clay works really well with greys, stripes and their new oat colour. Clay is a seasonal colour for In Bed, available for a limited time only. Quick sticks!

Oat
A soft, fawn colour, Oat is a lovely fleshy tone which can sometimes look a little peach, but in reality is more of a neutral nude. It works beautifully with clay, and pretty much all of In Bed's softer tones. Oat is another seasonal special from In Bed, available for a limited time only.
All images supplied by In Bed Store.