As you may know Hunting for George recently released our own signature bedding collection. The heads behind this were both mine and my sister, otherwise known as Hunting for George co-founders Lucy Glade-Wright and Jo Harris. Our goal was to create affordable yet high quality bed linen that introduced colour and pattern in a refined manner. We were ultimately inspired by colour and wanted to bring simplicity back to the bedroom whilst still having a little fun along the way.
Our first design Mr and Mrs Smith came to us straight away. We loved the concept of having both masculine and feminine working harmoniously together. And the unisex nature of this quilt is something that we try to retain with all of our styles.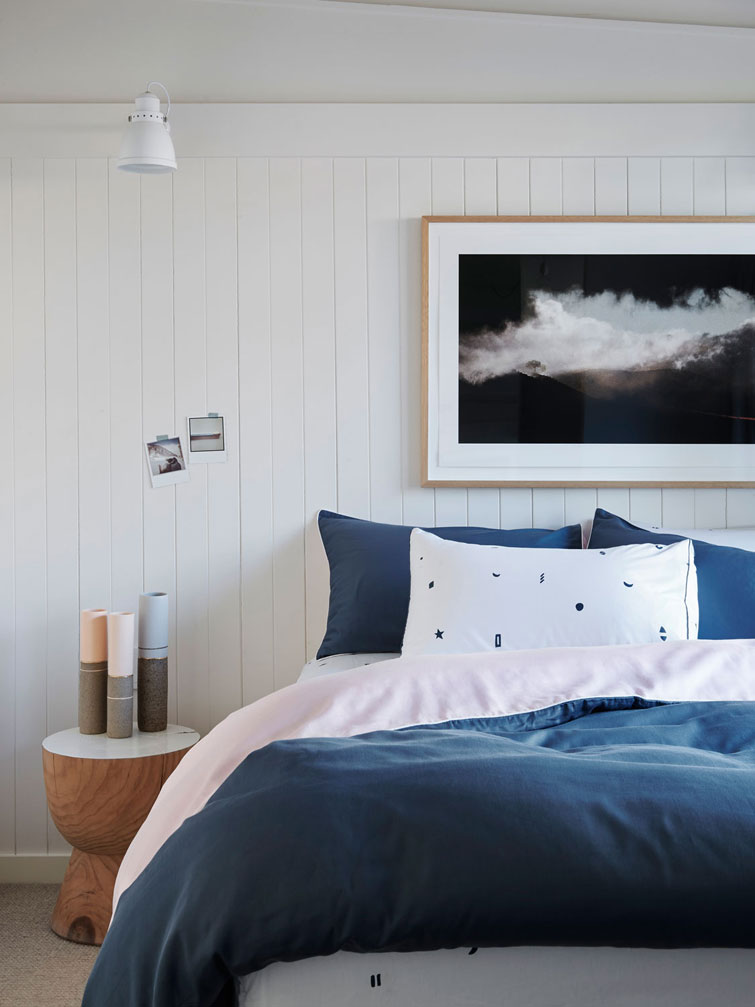 The Islander was an evolution of a cushion design I did for Whistles and Handclaps last year. A simple, hand drawn triangle pattern. I wanted to breathe new life into this design by creating a more random pattern and freshening it up with a strong yet soft chartreuse.
The Pinata Party is one of my favourites. The symbols were taken from a few sketches I did in marker. The colour combination for this quilt was actually a happy accident. We were originally going to have the brighter blue underside paired with the pattern, but we were sent incorrect samples which instead featured the pattern on navy. As soon as we saw it we fell in love and said "scratch ours, this mistake is much better!"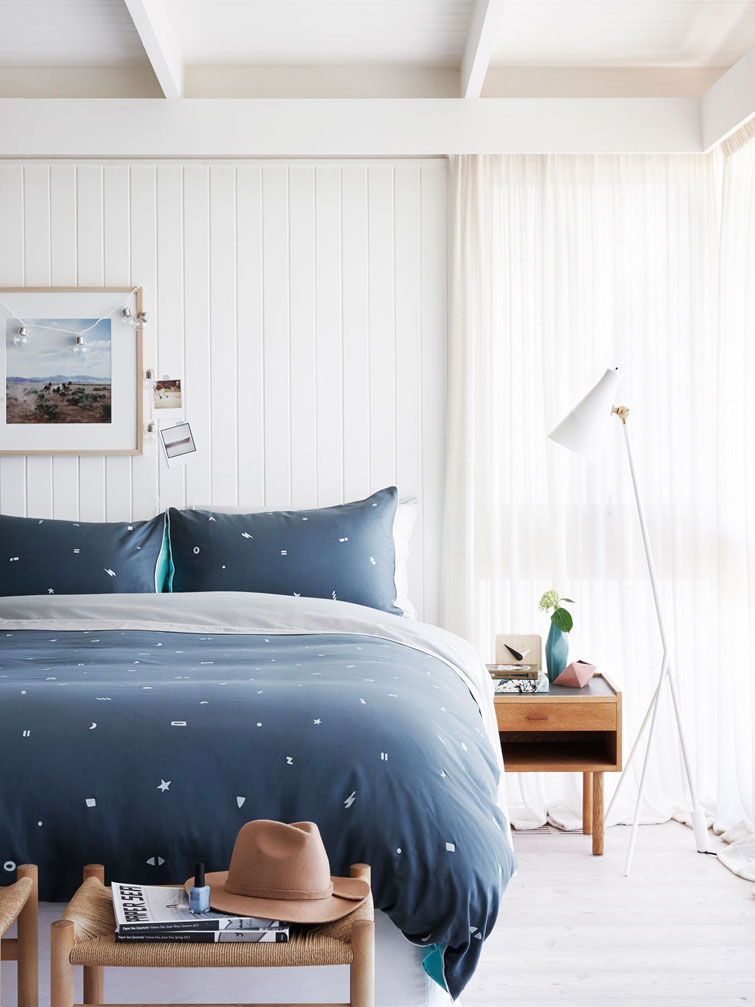 The Hamptons was Jo's baby. She's definitely, how do I say this?… the 'more subtle' sister. She wanted to create a calming and fresh quilt, where the colours spoke for themselves. I think the reason why this quilt works so well is because of its simplicity.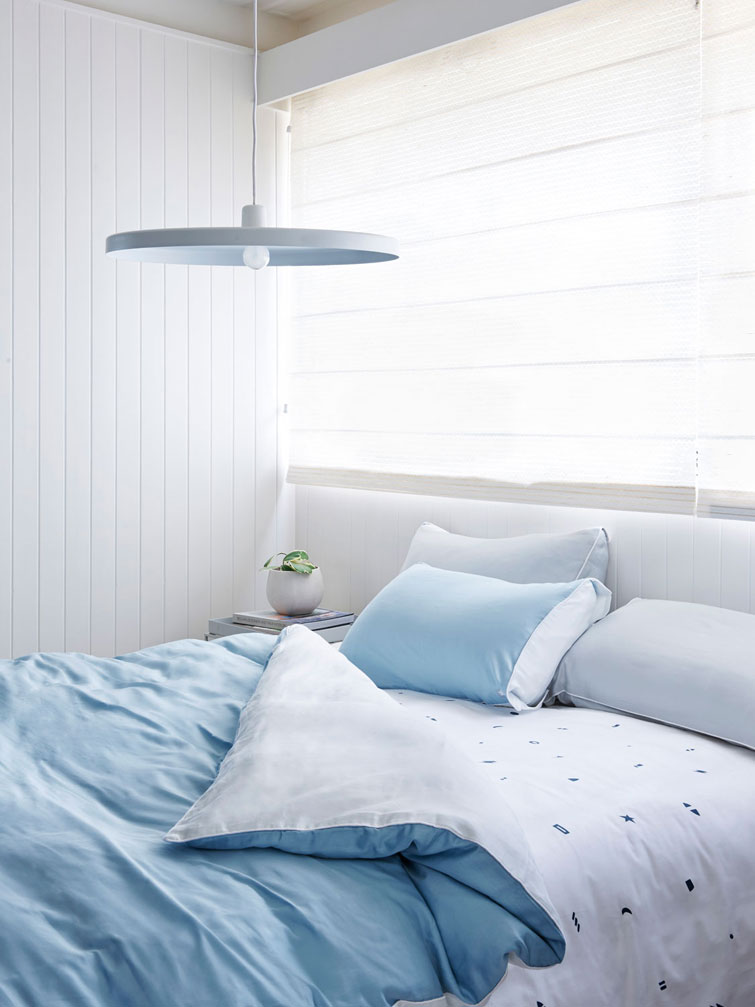 We jokingly refer to our Smoke sheets as the 'Simone'. We were chatting with stylist Simone Haag and showing her our colour swatches when she suggested we choose a slightly darker shade of grey than what we had originally selected. Good job we listened to her because our Smoke 'Simone' Grey is so perfect it hurts.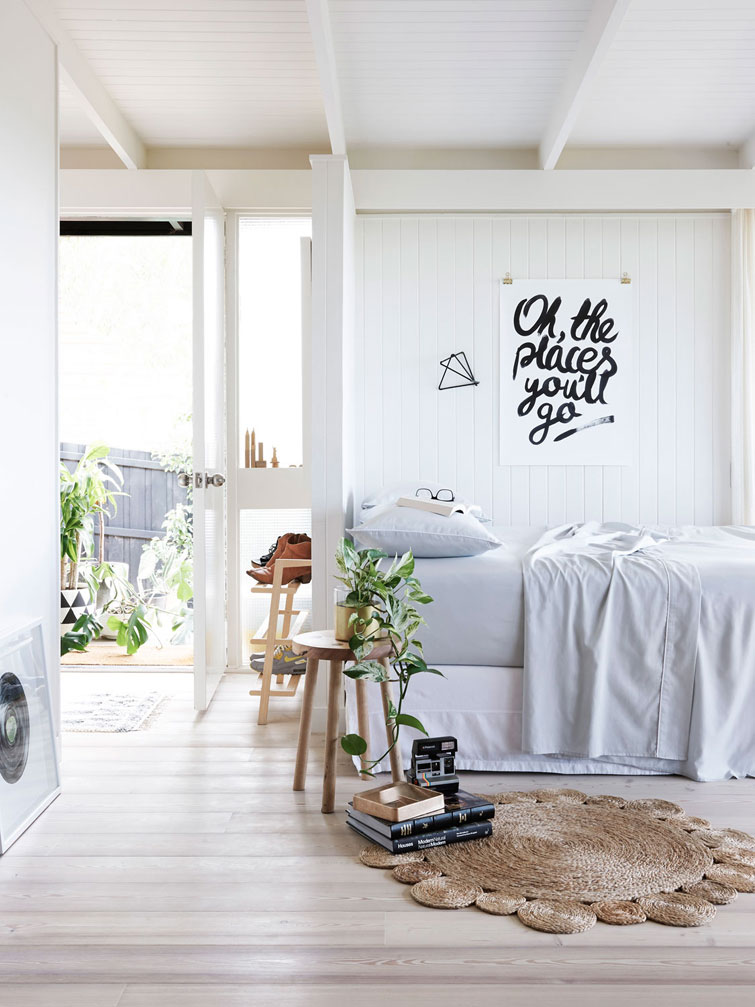 We were very lucky to be able to collaborate with such a talented group of individuals including Eve Wilson, Simone Haag, Kate Lee, Elisenda Russell and Clare Cousins, our good friend turned mentor who helped us a lot in the initial stages.
And a big shout out to Jonno Rodd who captured this amazing footage and helped me put it all together. We always try to include film wherever we can at Hunting for George. It can convey so much more than an image can capture and has the ability to transcend objects into superstars.
We are currently finalising our next edit of bedding which is due for launch later this year. We are really excited to expand on this debut collection and can't wait to bring more beautiful colour, pattern and texture into your home.