This year our Hunting for George designers teamed up with Melbourne makers – FLINT to create a very special hand made clock. Due to the overwhelming response we received from our Hunting Collective clocks we decided to embark on another time machine project – this time with concrete at its core.
Our new Churchill clock consists of a concrete base that contrasts beautifully against its gold metallic acrylic hands. As each concrete base is hand poured by Flint, every clock varies slightly in appearance – with each clock revealing its own unique texture, grain and colour. We absolutely adore the raw nature of this clock and it was such a pleasure teaming up with Flint to help our idea come to fruition. As they are the new kids on the block we decided to take ten with the Flint boys to find out what makes them tick…
Who are you? Andy Matsinos and Paul Denovan
Where can we find you? Online, instagram and facebook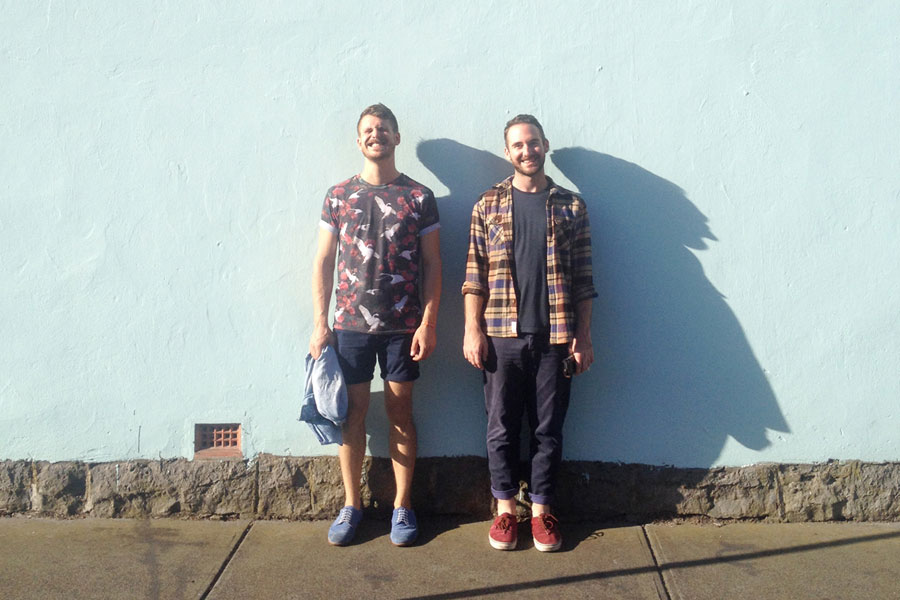 Paul (left) and Andy (right) 
So… concrete. What's the big deal?
Paul: I studied civil engineering so I learnt a lot about concrete in a construction sense and appreciate how useful it is as a building material. I also really love any kind of product that's handmade, something that you know that someone has put some effort into, and concrete always has a really rustic, handmade look to it.
Andy: Growing up in Albury, I would often head out with my Pop who ran his own building business to help him pour slabs of concrete. You'd be surprised how weird concrete actually is when you're working with it, especially when using it with moulds.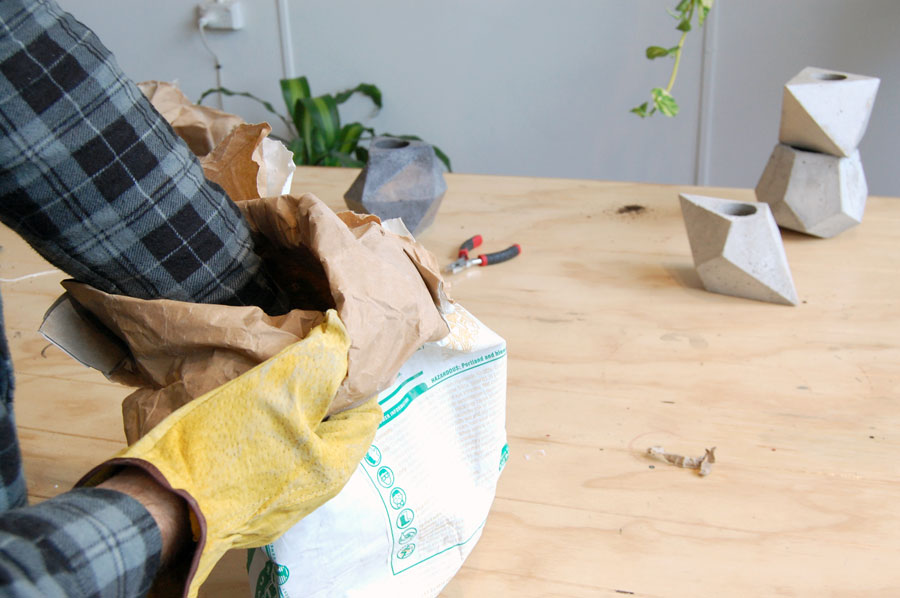 Early mixing stages in the studio
How did the concept for Flint come about?
We have both always loved to create and make things by hand where we can as we really see the value in something that is handmade and unique. A couple of years ago we picked up a few succulents and thought it would be cool to make some concrete planters for them. We liked how they turned out and gave a few as gifts… It just kinda snowballed from there!
In three words describe Flint's style.
Sharp, textural, handmade.
What are the benefits/challenges when working with concrete?
Concrete is an incredibly versatile material to work with, as it's used in both construction and design. On the design side, you can colour it to change the appearance, and make it into any shape if you have a mould to pour it into. But it can be quite tricky to get perfect when you're working with it on a small scale like we do. Getting the corners and edges of our angular pots nice and sharp has taken a lot of time, a lot of prototypes, and a lot of frustration!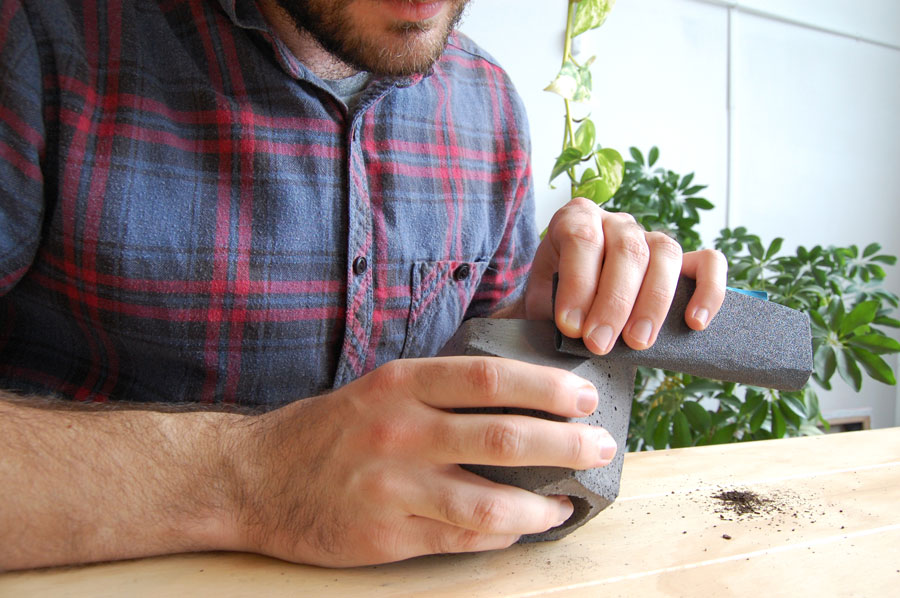 Andy sanding a finished concrete planter
When you're struggling for inspiration where do you find it?
The bottom of a bottle of cheap red.
Why did you want to collaborate with HFG on this project?
Because they're the coolest cats around, obviously!
What's next for Flint?
We've got a few ideas up our sleeves for some new concrete designs but we're not giving anything away! You'll just have to stay tuned.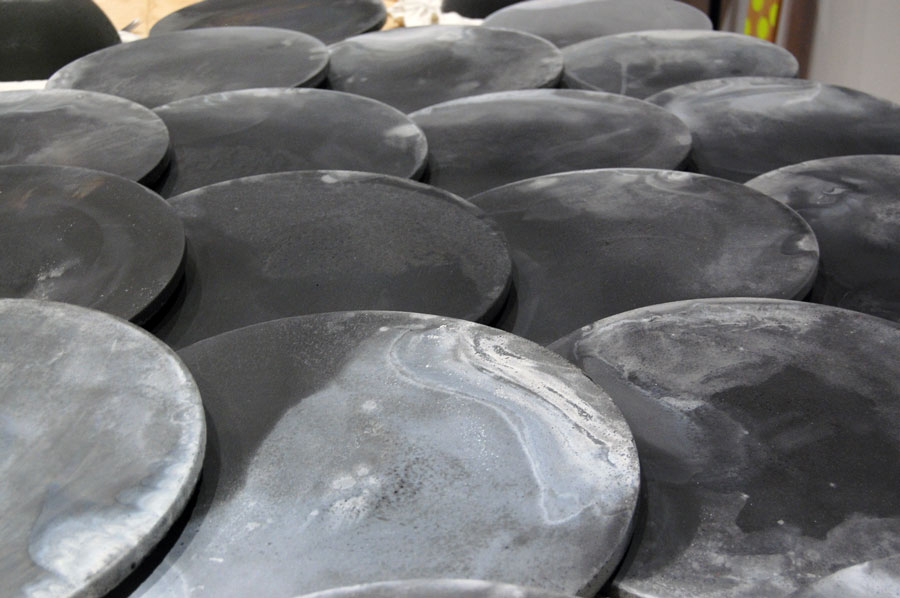 A batch of concrete Churchill bases before the polishing process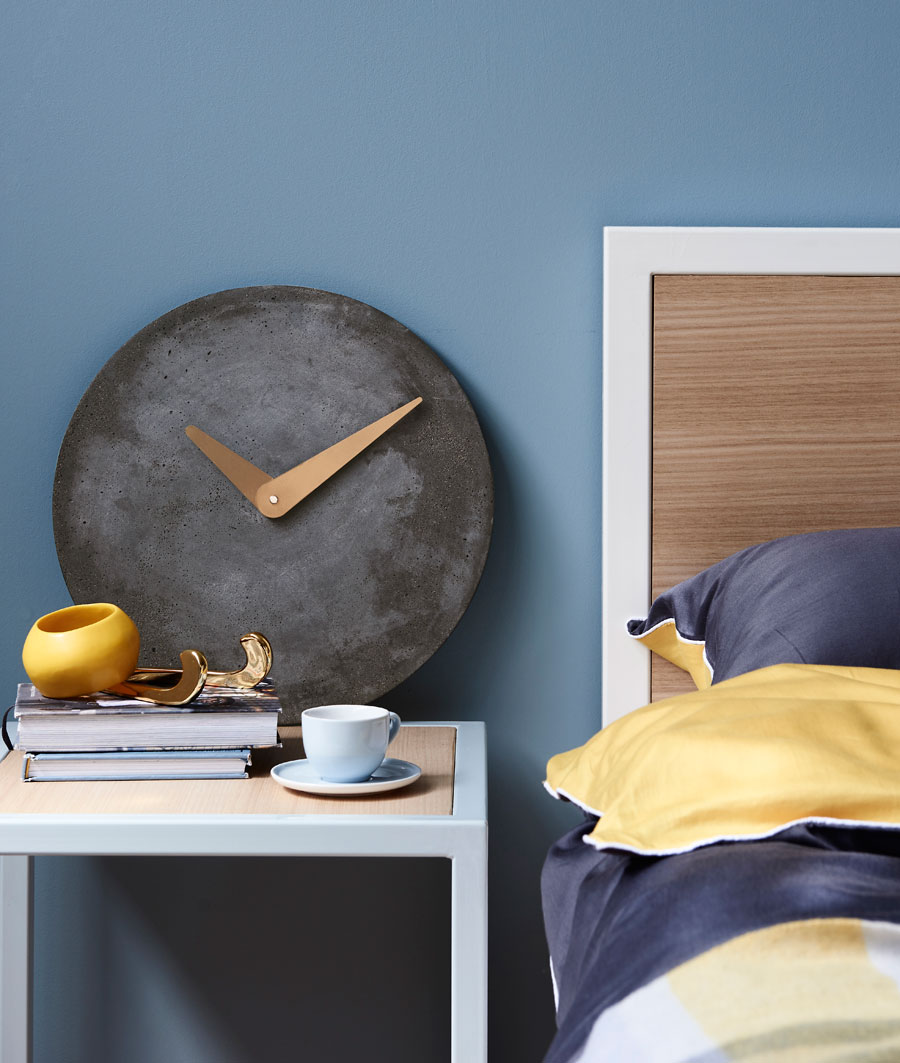 Churchill Clock in all its finery

Best piece of advice you ever had?
Duck!
What's your guiltiest pleasure?
We can easily inhale an unholy amount of lasagne.
If you could sing one song on X Factor, what would it be?
Paul: Señorita by Justin Timberlake (it's my drunk karaoke go to)
Andy: Phantom of the Opera, the girl part. I'd kill that shit.
Do you have any hidden talents?
Paul: I've played piano since I was 9.
Andy: My fingers bend back really far I guess.
When was the last time you swore and was it any good?
A while ago, Andy sat on one of the finished clocks and broke it. It didn't feel good at the time but looking back we came out with some absolute pearlers.
You can invite five celebrities to dinner at your place. Who's on the guest list?
Hodor, Groot, Timmy from South Park, Pikachu, and Beaker from the Muppets. Just for the conversation.
Dream occupation?
Paula Deen's personal assistant.
Do you think you could eat 10 hot dogs in five minutes?
Please.
Britney Spears or Christina Aguilera?
Britney Spears circa denim on denim on denim.
Rumour has it you are a superhero. Which one?
Paul: Hindsight Lad
Andy: Asbestos Lady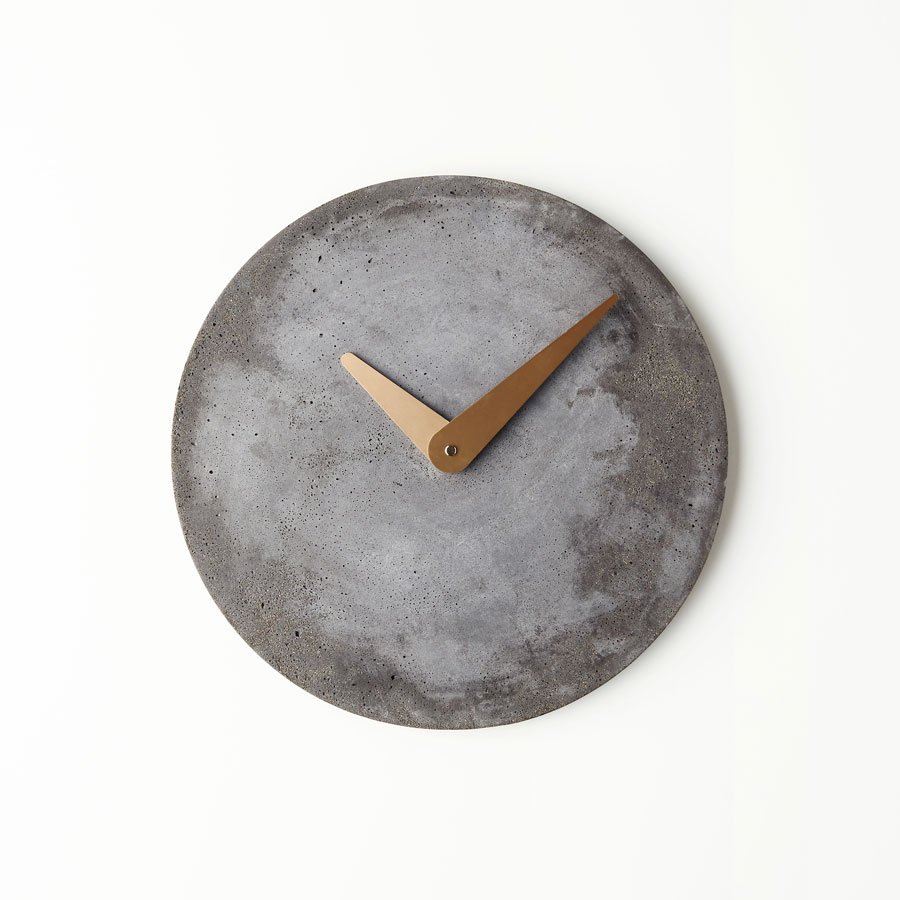 Churchill definitely knows what time it is and if you're lucky he might even tell you.
RRP: $199AUD and available online at Hunting for George and with selected stockists