I don't know if I can even find the words to describe Jack Turner aka Hey Stubby. This guy is a funny cat. Not comfortable with the term artist, let's just call this street artist/designer/fashion label dude a creative. His illustrative works are generally either hilarious or rude, usually both but always awesome. He is unabashed and says whatever first pops into his head, most of time this is a very humorous choice of words. "I always like to play on words. Like a uni-corn or a crack-head…" Hey Stubby.
We were supposed to meet Stubby one fine Melbourne morning, but received a call early on to let us know he was stranded in the Bunnings carpark with his keys locked in his car. We decided to reschedule. Later that afternoon we dropped by Stubby's studio he'd just returned from his epic Bunnings adventure, slightly flustered and was frantically mixing up some glue when we arrived.
We took to the back streets of Richmond and once we found a 'suitable wall' he set to work on pasting up his uni-corn illustration. Shortly after finishing the paste-up we were greeted by the less than pleased owner of the building slinging a mix of words that included 'vandalism' and 'permission'. His tune quickly changed once he realised there was an array of camera's setup and he was being filmed and said "Let me know if you become famous, my building may be worth a lot more." "Sure thing" replied Stubby.
Check out the video we put together and find out what it is about Patrick Swayze that really gets Stubby going…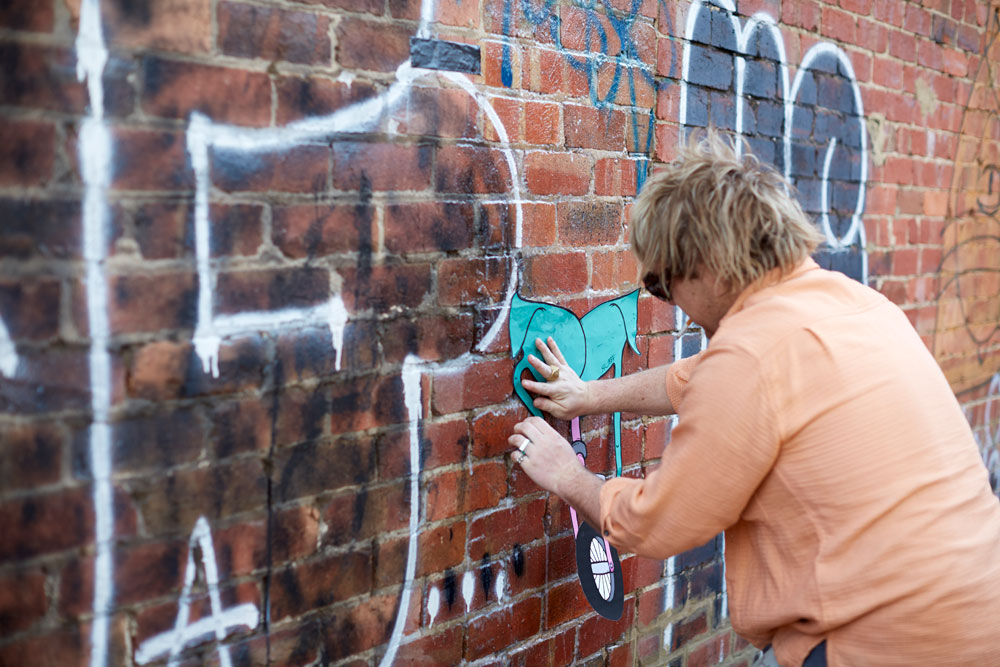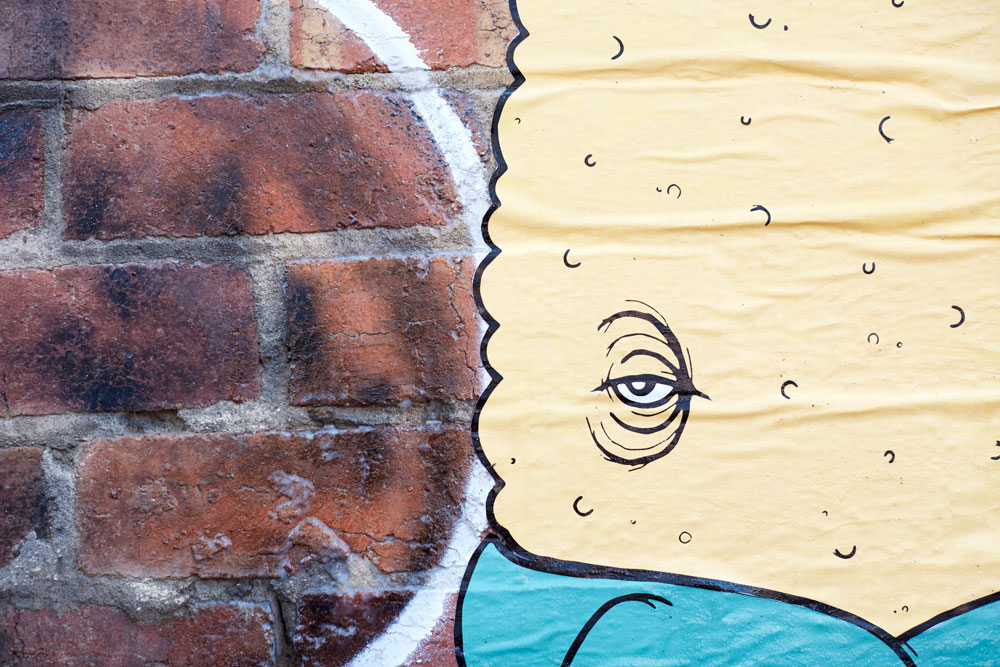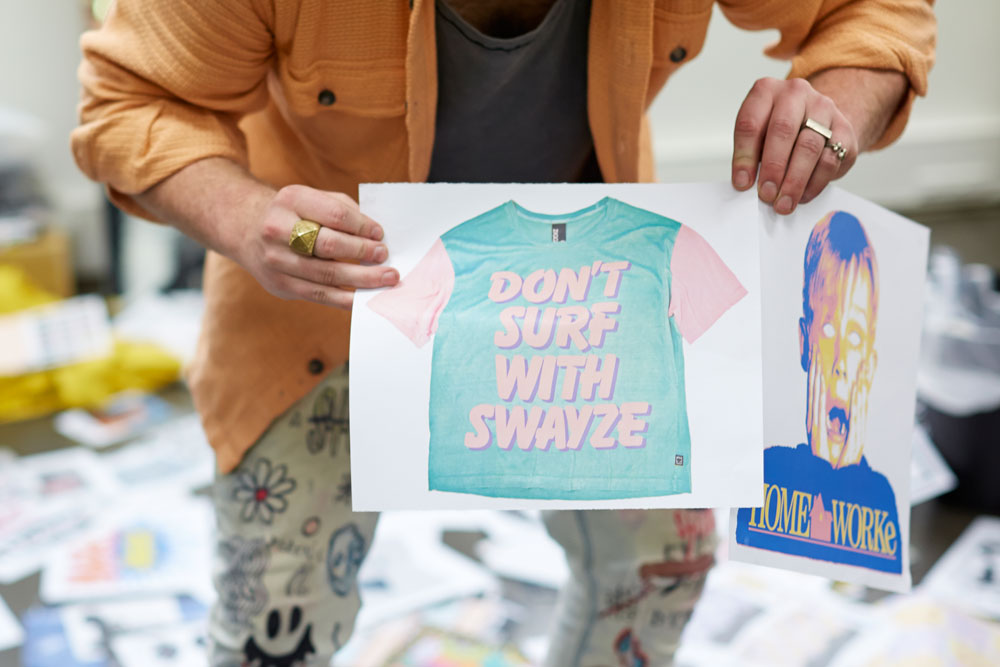 Some of Stubby's designs for his fashion label D.U.D.S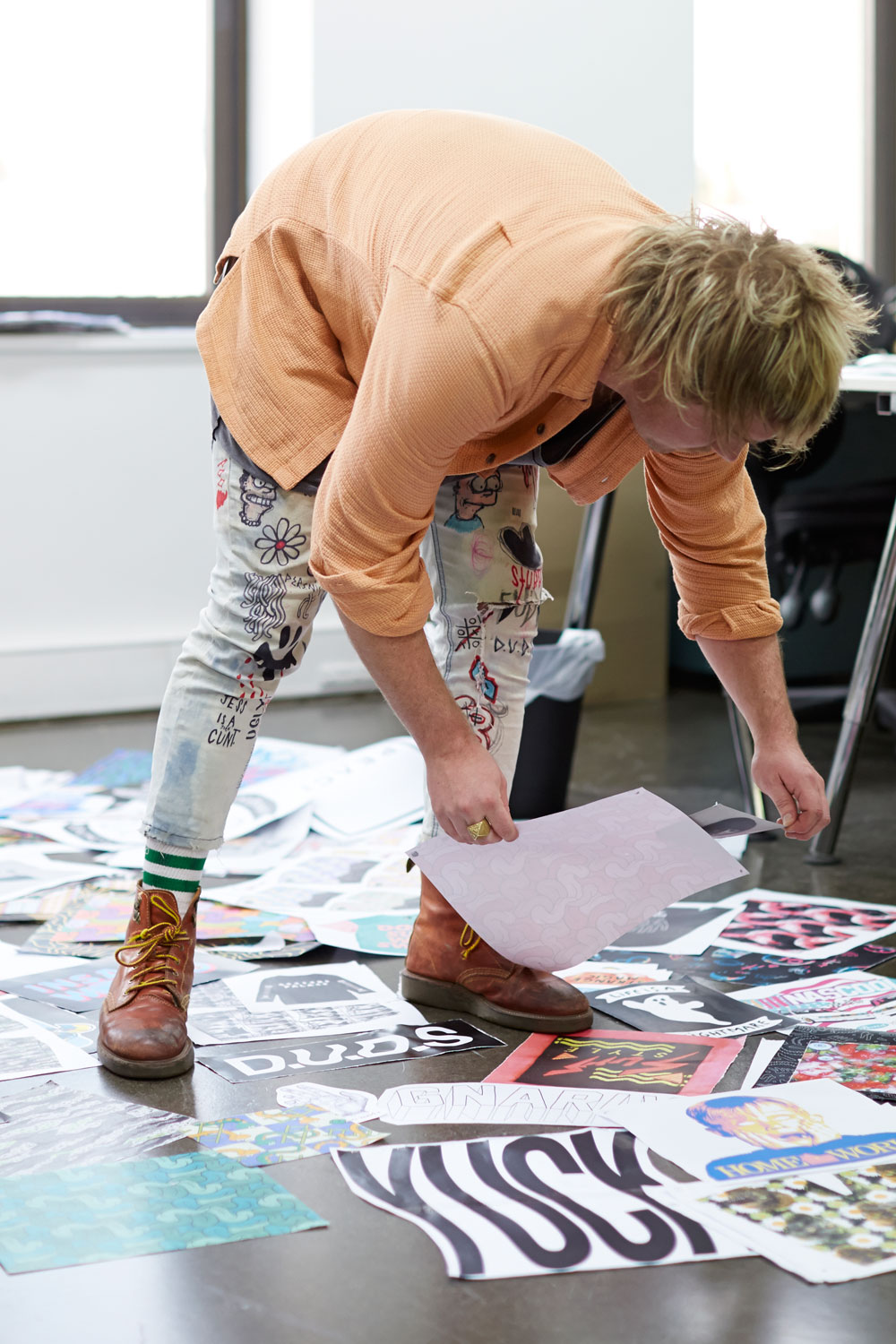 To bid on Hey Stubby's Clock head over to the auction page at Hunting for George. The Online Auction will run until midnight, Sunday November 30 2014 with the majority of sales from each clock going back to the artist.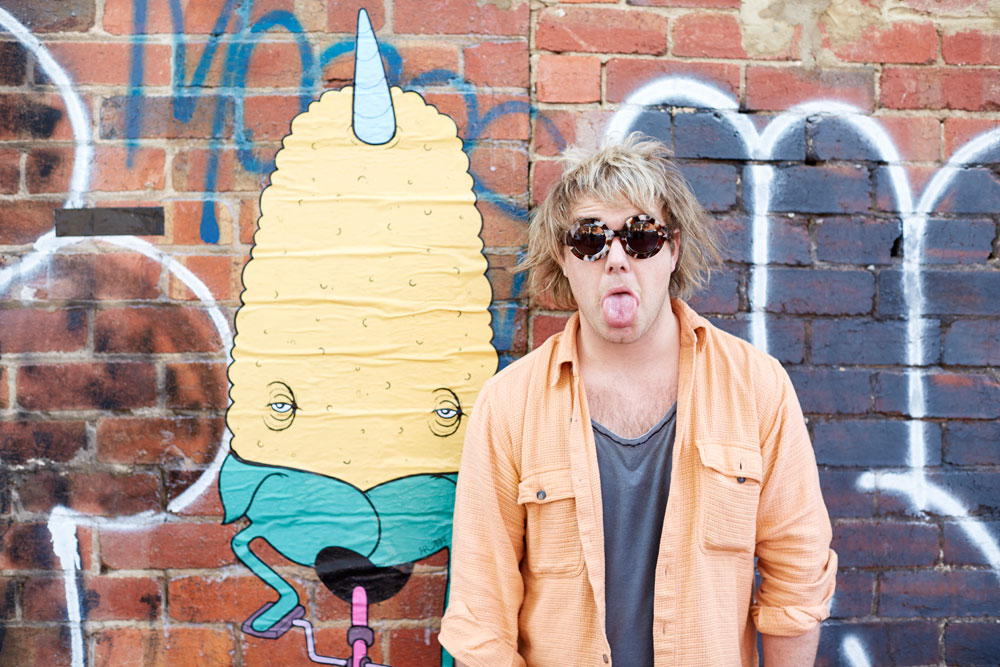 Photography: Clare Plueckhahn
Video DOP: Clare Plueckhahn and Jonno Rodd
Video Edit: Lucy Glade-Wright