Sarah Kelk founded Hello Polly in 2011, her sister Helen Adam came on board in 2013 the pair joined forces to build the Hello Polly brand – combining their skill sets, talents and industry experience to create a brand that specialises in locally-made inspirational and unique designs. Hello Polly stocks artwork, homewares, ceramics, accessories and whole host of other design-led products from over 100 independent creatives. The two hail from New Zealand, but have found their home in Melbourne, where they hand pick and curate a mix of locally made products.
'Hard work' and 'hands on' are two of the major principles that drive the business, a shared sense of style and a keen eye for design has resulted in a partnership creating beautiful collections of  unique and inspirational artwork and design.
Hello Polly have recently released an impressive collection of bespoke homewares. Colourful and quirky, versatile and fun the line continues Hello Polly's focus on unique, affordable and quality design that supports the local industry. All products in the Hello Polly Home collection are proudly designed by the sisters and manufactured in Melbourne, working with neighbouring printers and textile manufacturers.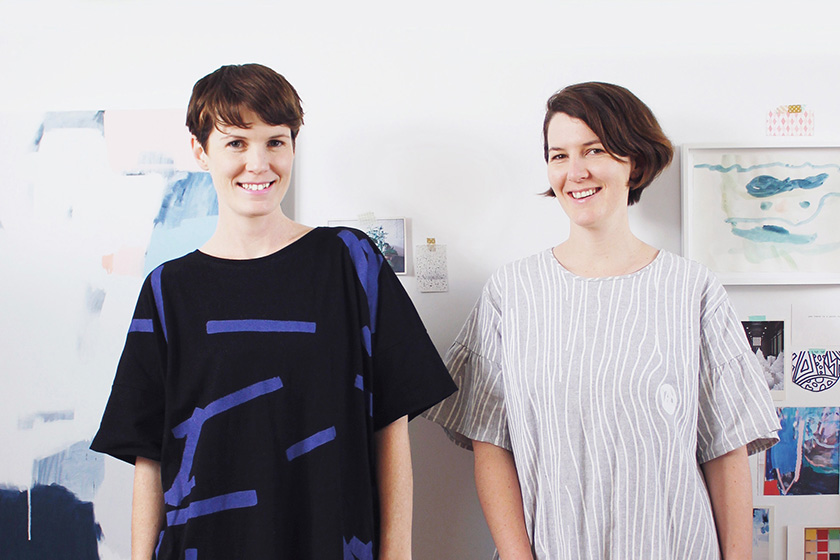 Name: Sarah and Helen, we are sisters.
Brand: Hello Polly Home
Job Title: Designers, owners, basically everything!
Location: Carlton North, Melbourne
Instagram @hellopollyhome

1. What did you want to be when you grew up?
Sarah: Funnily enough, I wanted to be a TV cooking show host. Needless to say, growing up, there was a lot of practice going on in the family kitchen.
Helen: A florist or a pilot (which is totally true, even though they are worlds apart).
2. When and what was the moment that prompted you to start your own brand?
We often talked about creating our own brand within Hello Polly and it wasn't until Sarah began painting (after a few years break) and Helen dived further into the textile industry that the initial collection started coming together. Since then we have worked together on every element along the way.Our love for working with independent designers helped spark our Hello Polly Home collection and we have tried to create a line that perfectly compliments and continues Hello Polly's existing collection of artwork, homewares, gifts and jewellery.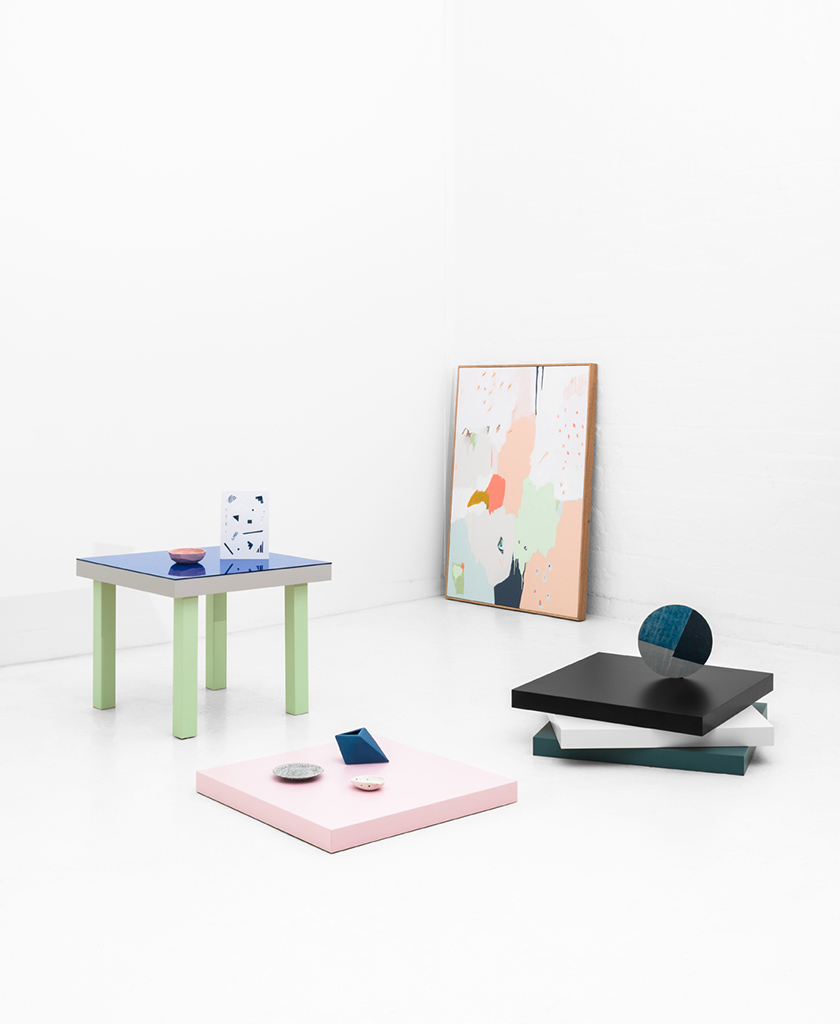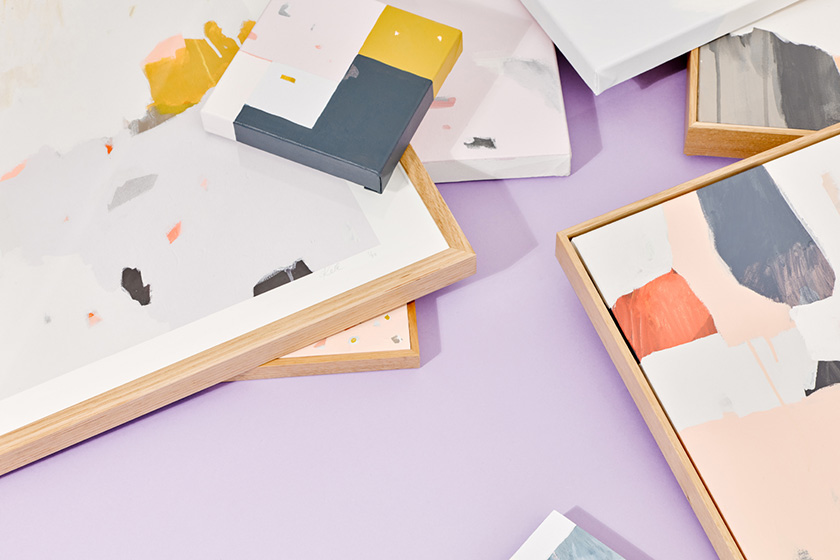 3. In 3 words, describe your occupation.
Sarah: Artist, multi-tasker, fun
Helen: Practical, varied, design
4. What is the best piece of advice you've ever received?
We are both firm believers of the do it now policy, we use it every day and thank Helen for sharing this great bit of wisdom with us as a team.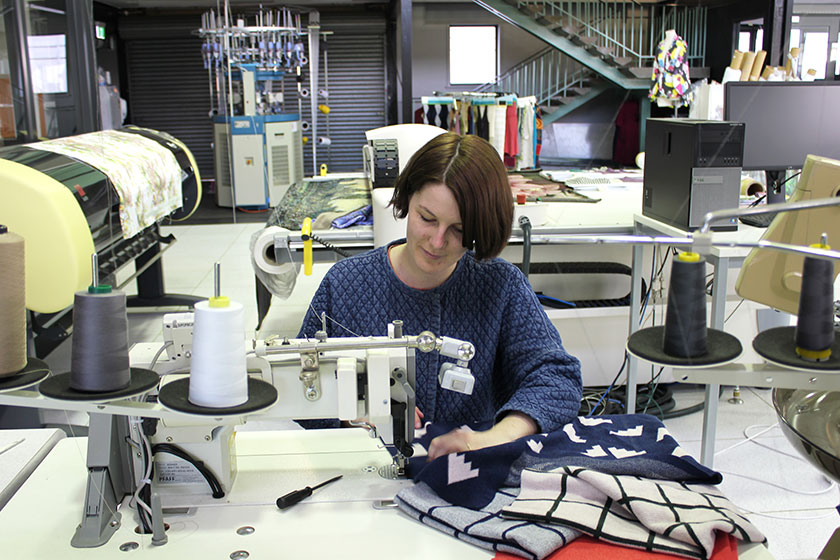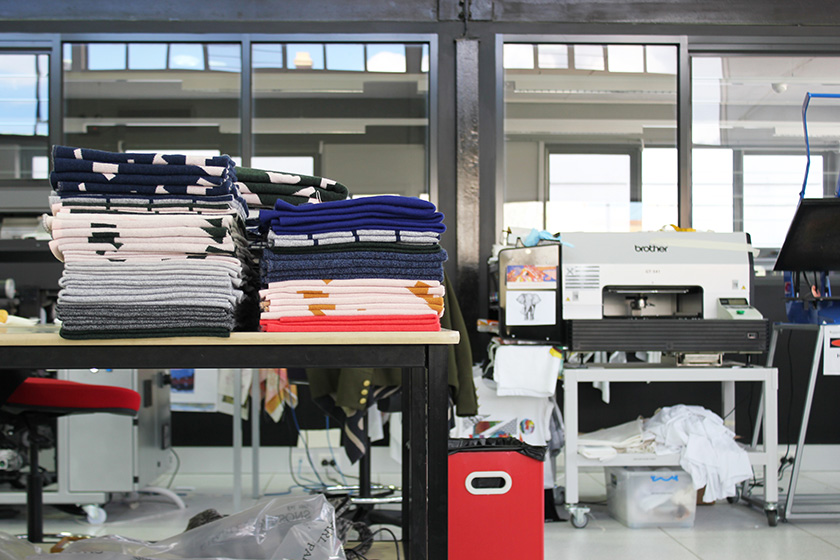 5. What is your favourite creative outlet to get the juices flowing?
Sarah: To spend a whole, uninterrupted day painting in the studio.
Helen: Fabric shops, hunting for new textiles (both new and old)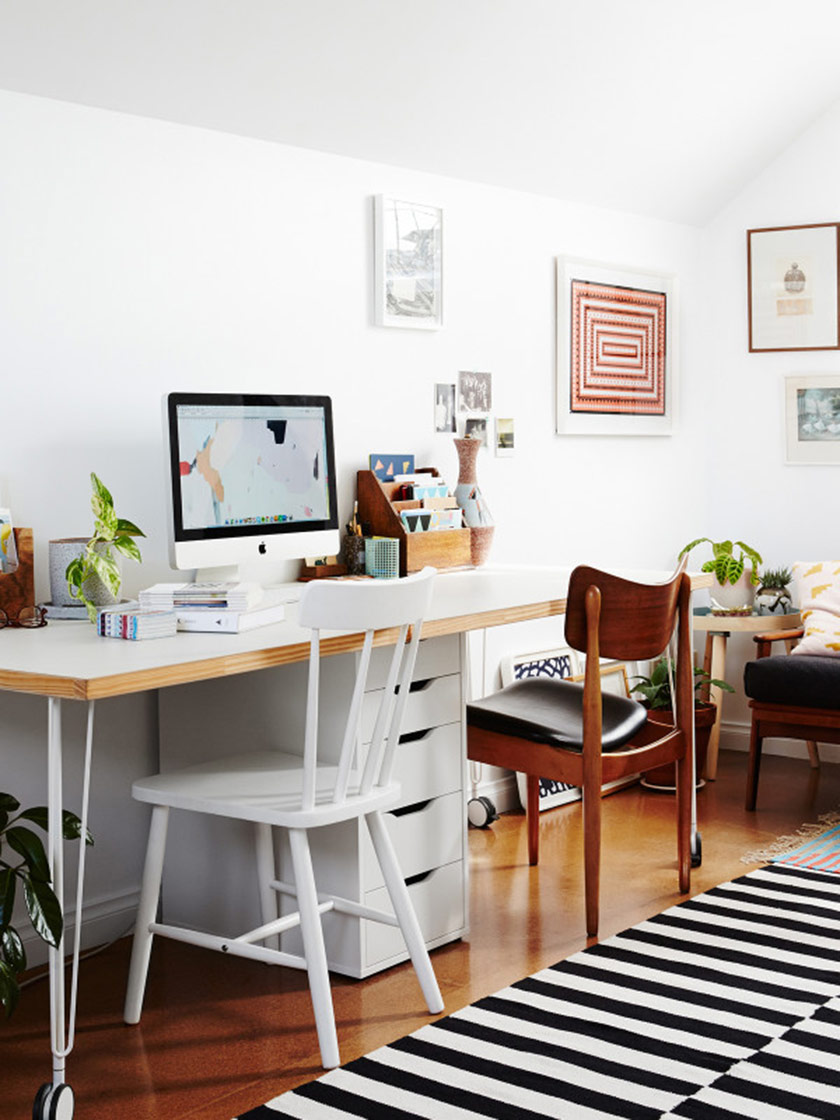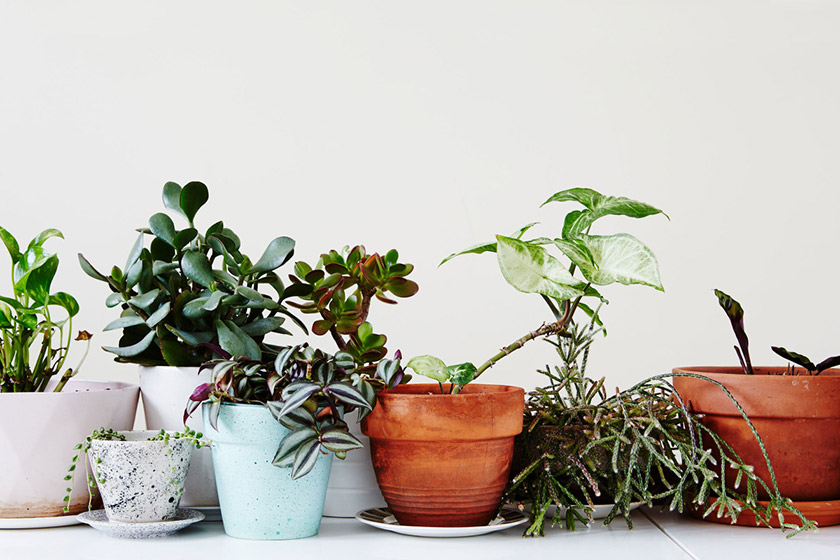 6. Where do you see yourself and the brand in 10 years time?
We are both really enjoying things right now and whilst we don't set any 10-year plans in stone, we hope to still be creating alongside each other, and engaging in the incredibly supportive industry of independent retail. It's something we are both passionate about.
7. If you could invite any 5 celebrities to dinner, who would be on the guest list?
Sarah and Helen (joint dinner party): Louis Theroux, Patti Smith, David Attenborough, Thom Yorke, Jenny Kee
8. What was the last rule you broke?
Sarah: adding 4 different kinds of cheese to a pizza, does that count?
Helen: parking fine
9. Do you have any hidden talents?
Sarah: Naming what other movies actors have starred in.
Helen: Spotting Koalas in trees whilst driving (as a passenger).
10. What was the last movie you saw and was it any good?
Sarah: I just watched Interstellar again. I'm completely in love with the musical score that runs throughout the movie.
Helen: I have the worst memory for movies that I've watched ….. I'll watch a movie half way through before realising that I've already seen it (I think it has something to do with always multi-tasking whilst trying to watch something).

The colourful and quirky nature of the Hello Polly collections is definteyl right up Hunting For George's alley, we love their use of pattern and texture. The prints are recognisable and highly sort after, warming any room they are displayed in. Hand picking all the products in their collection results in an honest and authetic range, we are always excited to see what the next installment will bring from the pair.

Hello Polly: Let's get this day started!
 Upbeat, completely random mix of the different genres we love listening to (including an oldie from our childhood – thanks Wham!). It was so hard to pick just 10 tracks. We could have spent all day making a killer playlist!
I'lls – Fifty-Phiphti
The Cinematic Orchestra – To Build A Home
The War on Drugs – Red Eyes
Toro Y Moi – Say That
Radiohead – Burn the Witch
De La Soul – Trainwreck
TV On The Radio – Happy Idiot
Wham! – Happy Idiot
Jurassic 5 – Thin Line
The Cure – Close To Me