Treat your walls with brand new prints from Hello Polly, we've got pieces in all shapes and sizes in a plethora of pastels. We are so excited to have these glorious pieces in our hot little hands and have a feeling these gems won't be hanging around for long.
Hello Polly strive to produce affordable artwork and this range is no exception, offering a variety of sizes from A5 – which is perfect for a print wall or cluster – to A2 – which would make a beautiful feature piece in any room. The colour palette is soft but never meek, while the layered and textured nature of the prints mean you will always find something new in each print.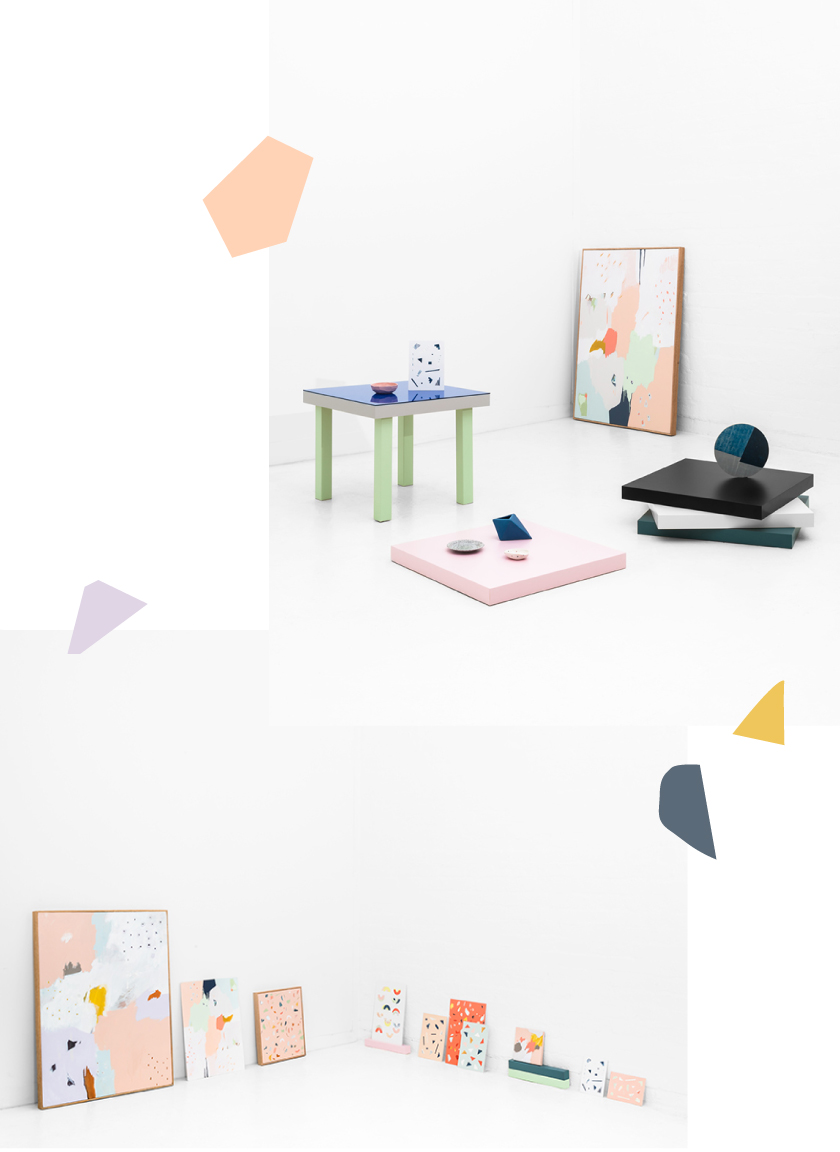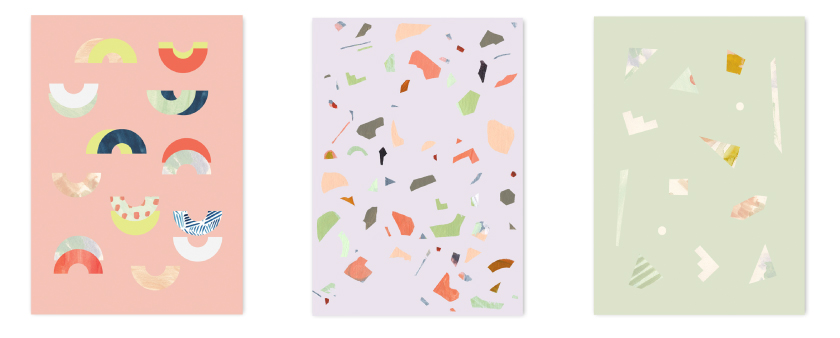 Above from left to right: Assembly Pink A3 Print also available in Grey, Sand Series 2 A3 Print this print belongs to a series of 2, Cut Outs Mint A4 Print also available in Peach.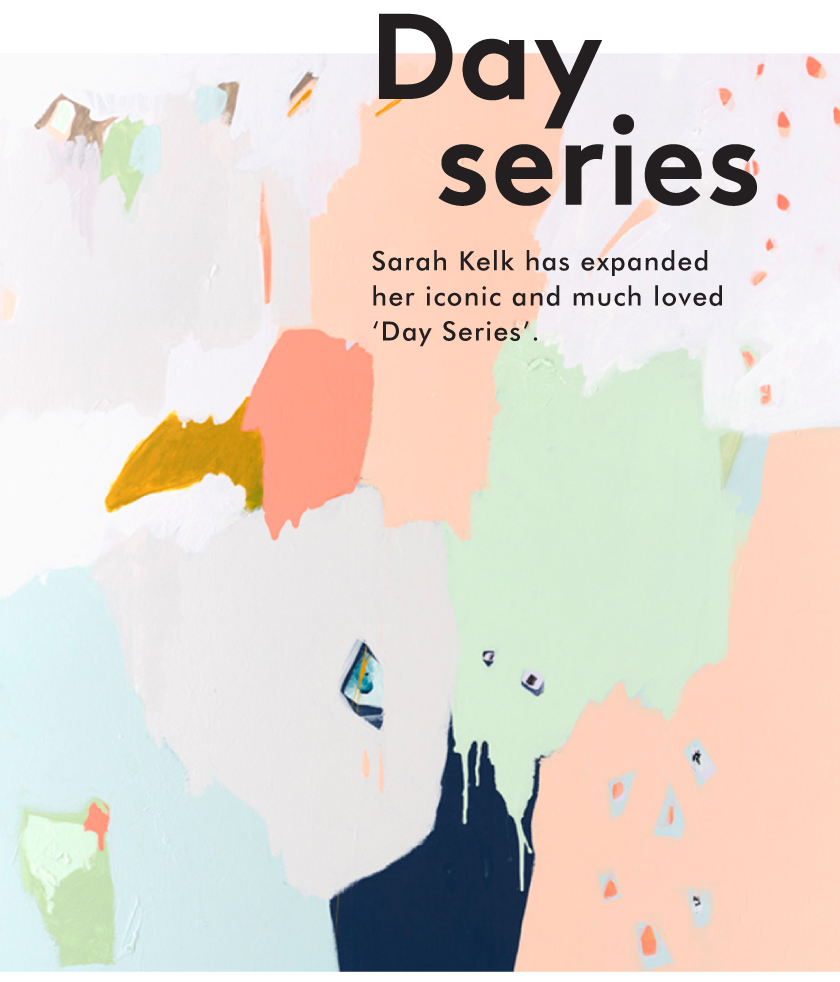 Sarah Kelk's previous works in the 'Day' series have been very popular indeed and we were pumped to see she has added to the collection.
"This series was taken from a set of small paintings which I worked on for an entire week. Each day, starting a new piece, my focus was slightly different, although there is a satisfying coherency about all four pieces when grouped together as a set." – Sarah Kelk, artist

Above from left to right: Day Series 4 A4 Print, Day Series 3 A4 Print, Day Series 1 A4 Print, these A4 prints are inset with a white border and printed on 100% cotton rag paper.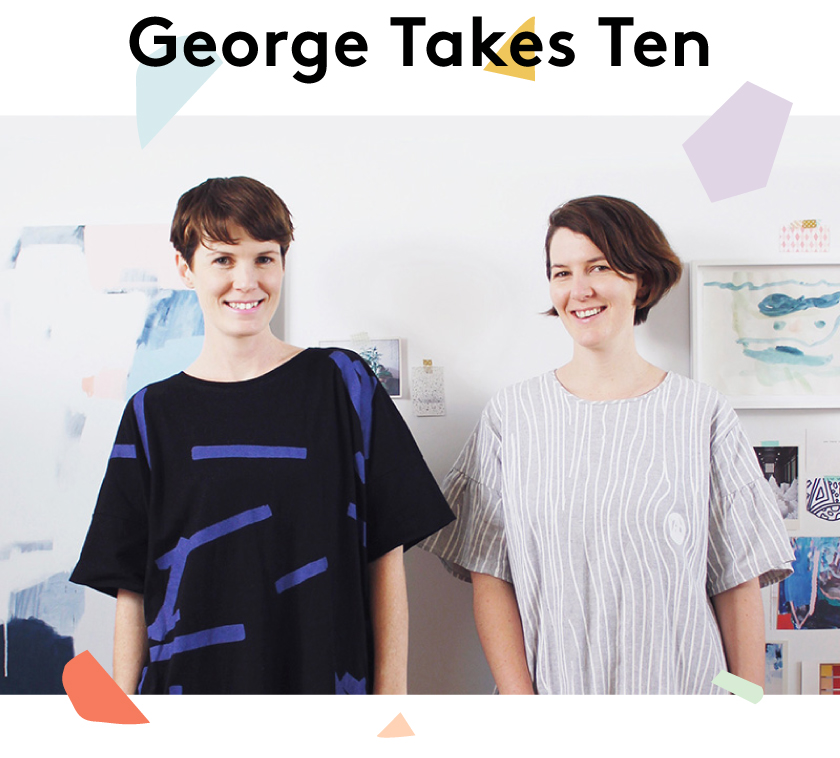 As part of our Meet The Maker features we invite you to take a peek behind the scenes at Hello Polly and get to know the stylish sisters behind the brand. Story up on the blog now.