Cubby Cottage is a renovation of a two bedroom cottage located in Annandale. Kitty Lee Architecture was engaged by a young couple to completely transform the existing timber cottage into a light-filled and functional living area for them, along with a new space for their dog, Chowder. With no additional floor area, the main challenge was working within the spatial constraints of the existing house by just simply updating the floor plan to accommodate all spaces included in the brief. Come on in and let's have a quick tour…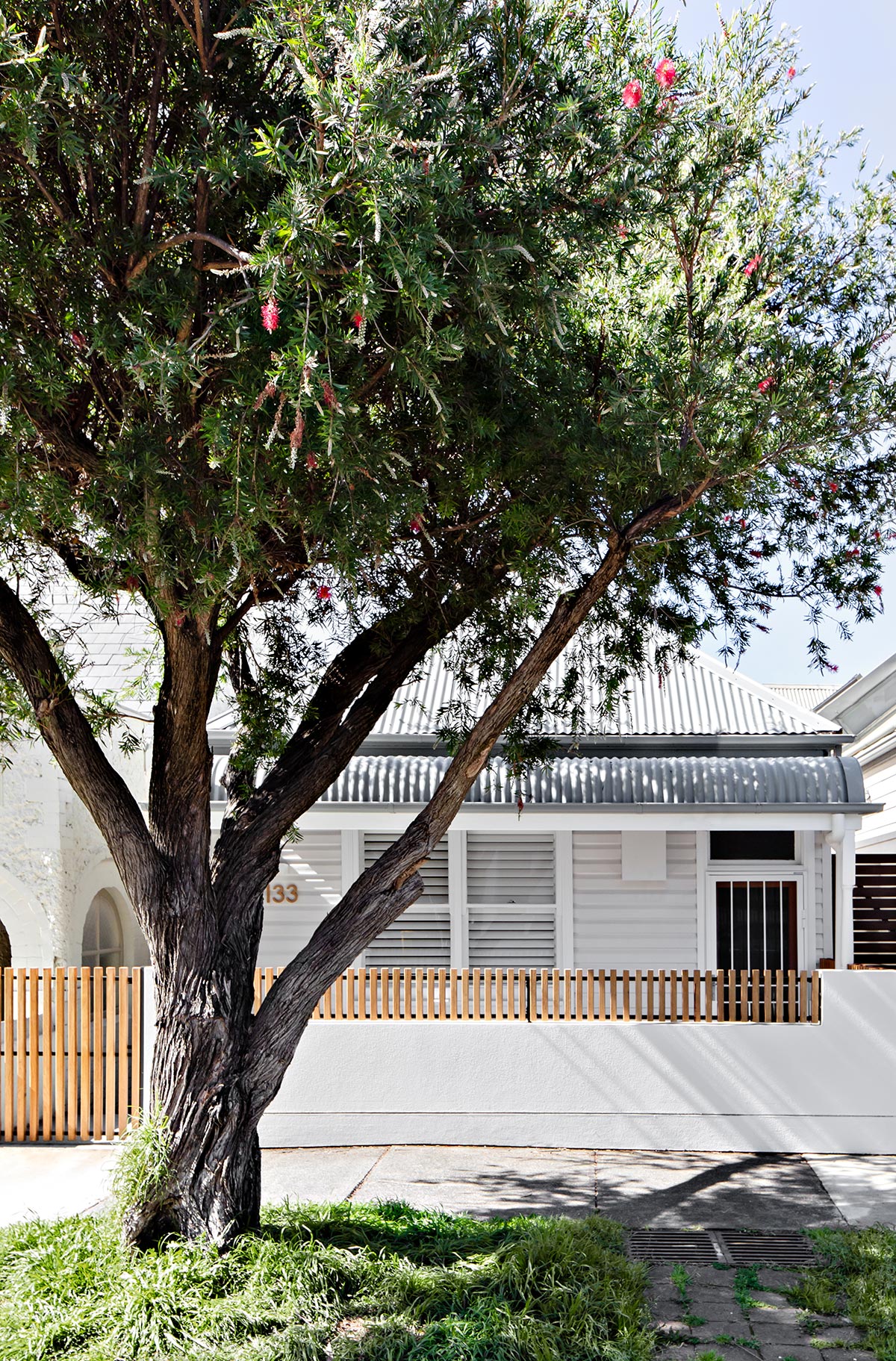 The project brief includes retaining two bathrooms and relocating them closer to the bedrooms, transforming the two existing bedrooms, retaining the existing mezzanine, and opening up the rear of the house to create a new living room with an improved connection to the rear courtyard, providing more natural light at the center of the house. There was also a steep and oddly located staircase to a mezzanine that lowered the ceiling height of the living room below to a minimum, so it was suitable to design a new one without taking up space from the hallway.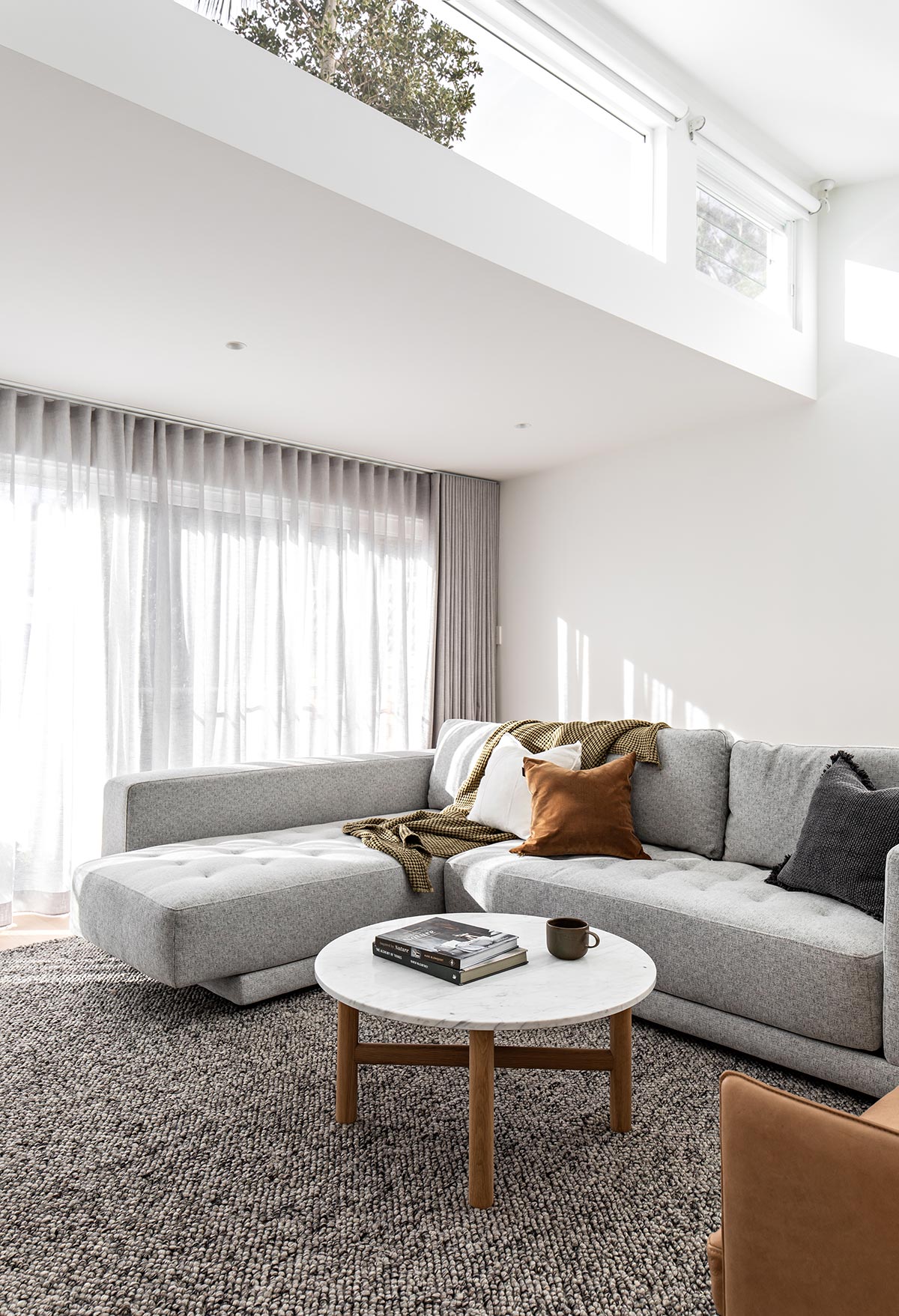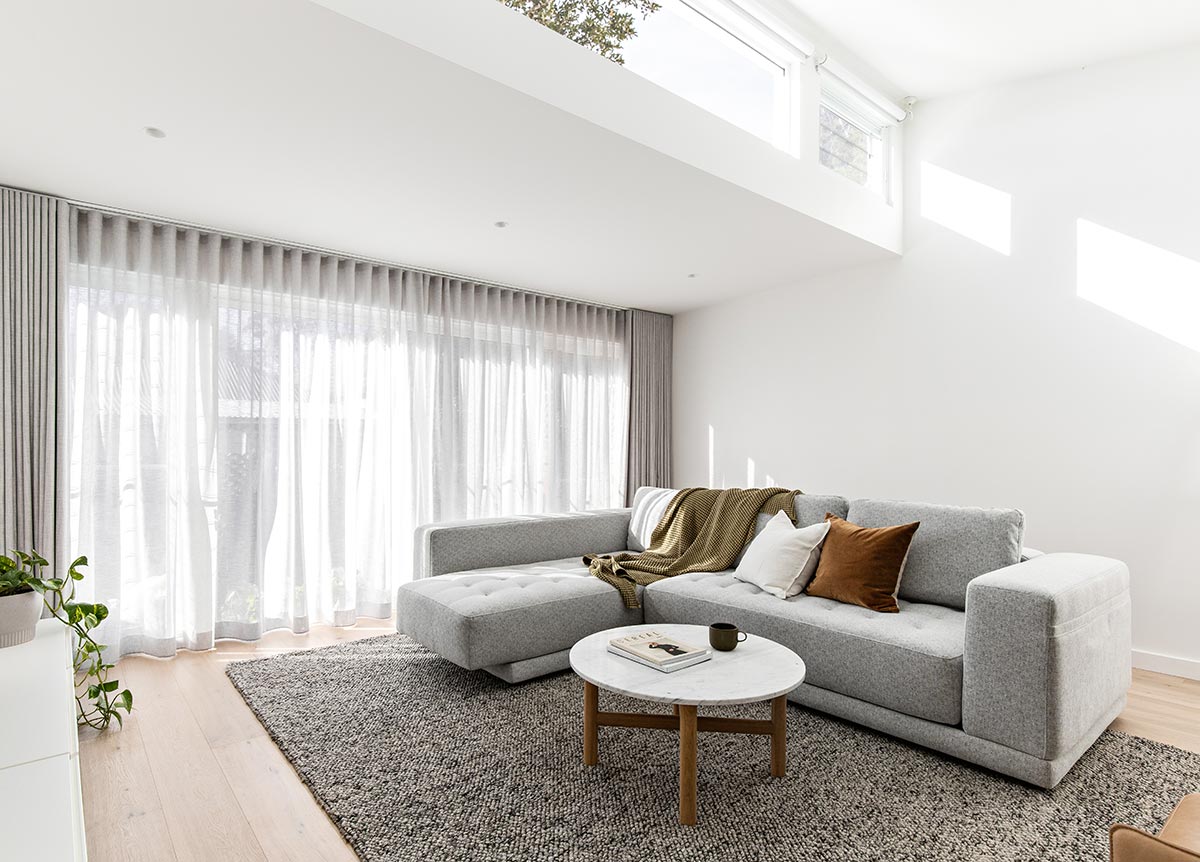 "Switching the location of these two areas has opened up the whole rear of the house and resulted in an expansive living room that is drenched with natural light. The bathroom is now centrally located and an ensuite and walk-in-pantry have also been created. The new staircase to the existing mezzanine neatly wraps around the bathroom with space for another special house underneath, a cubby for Chowder." – Kitty Lee Architecture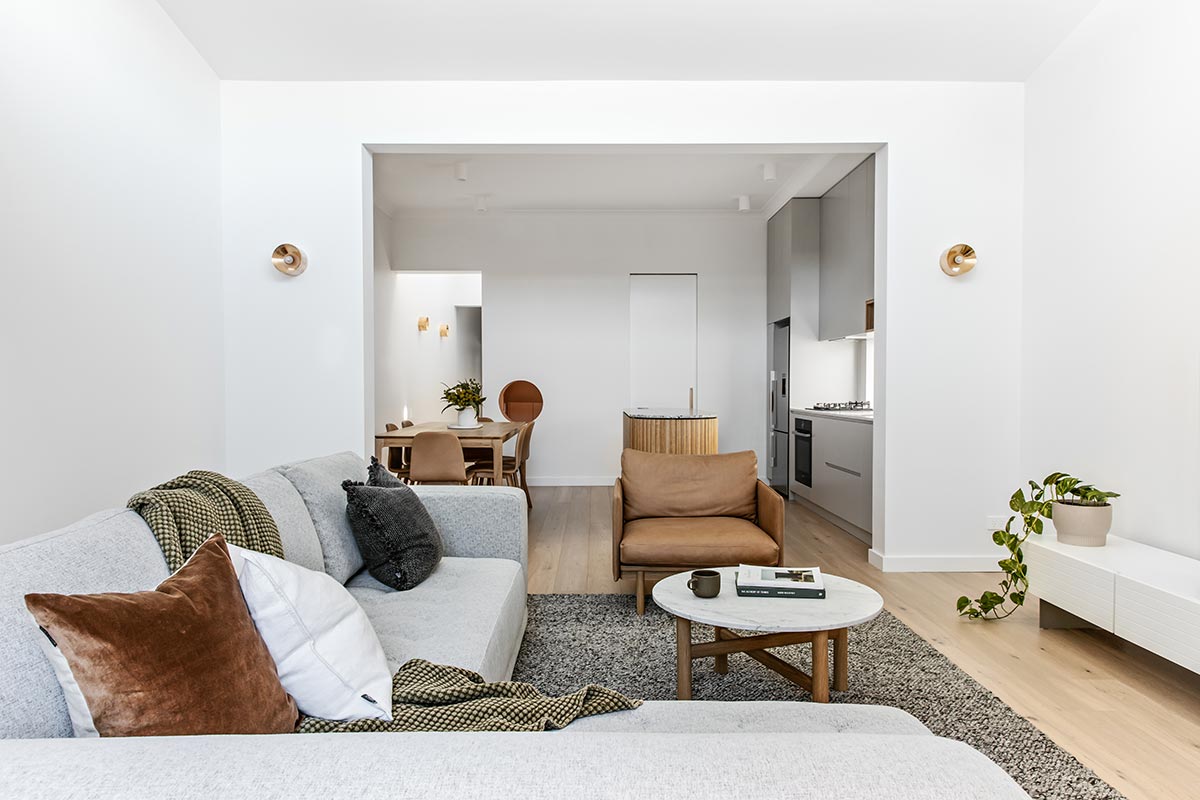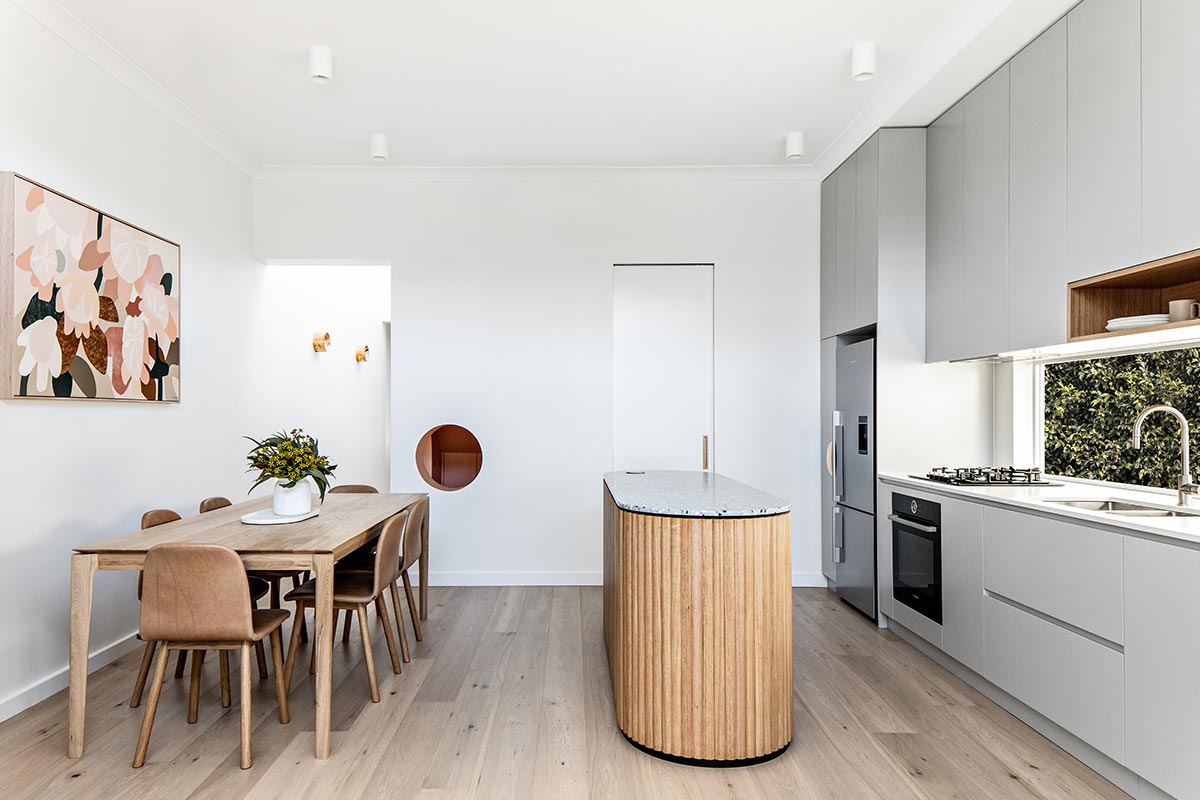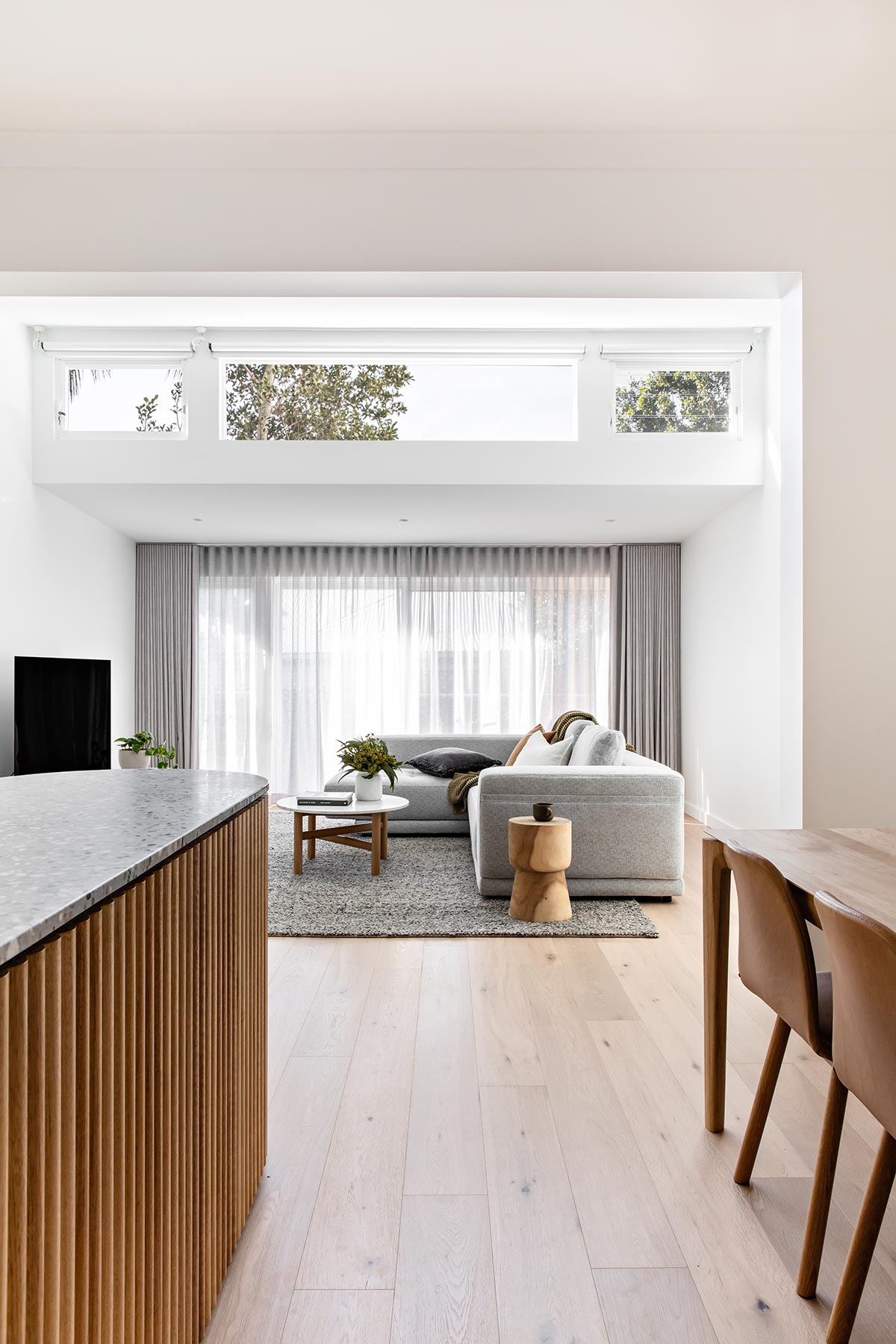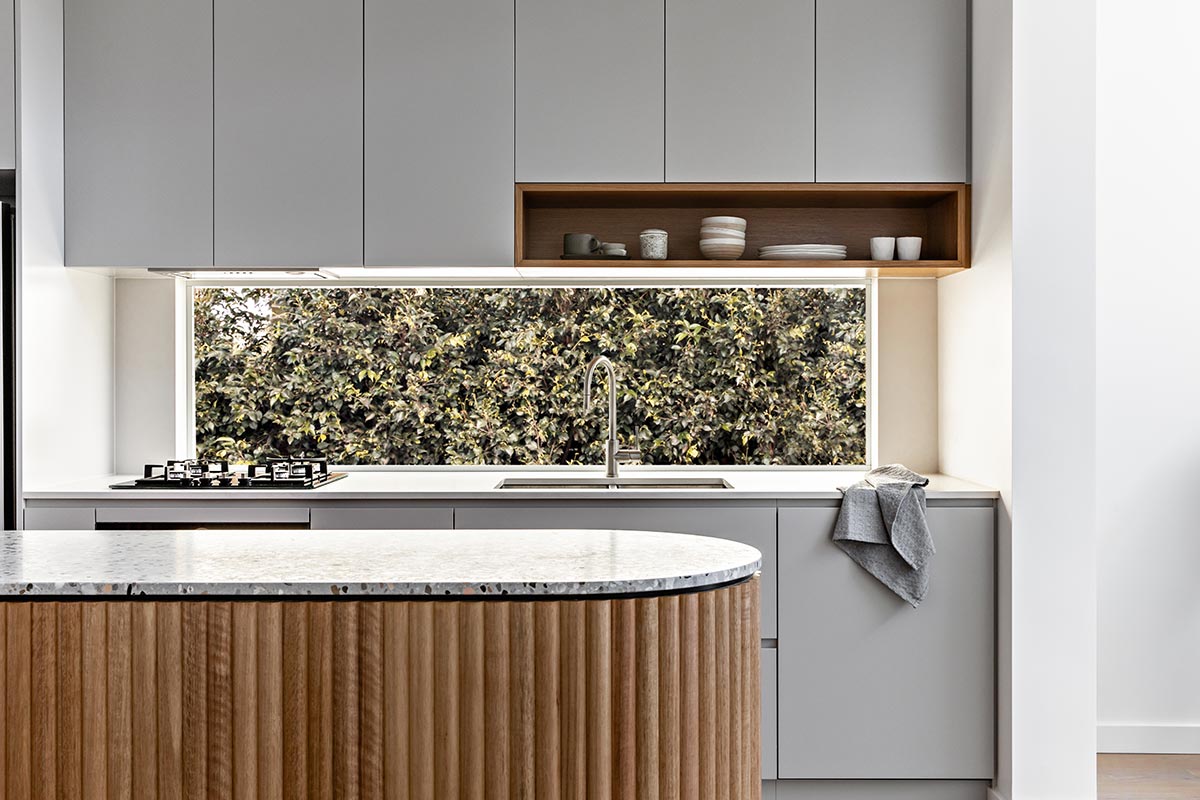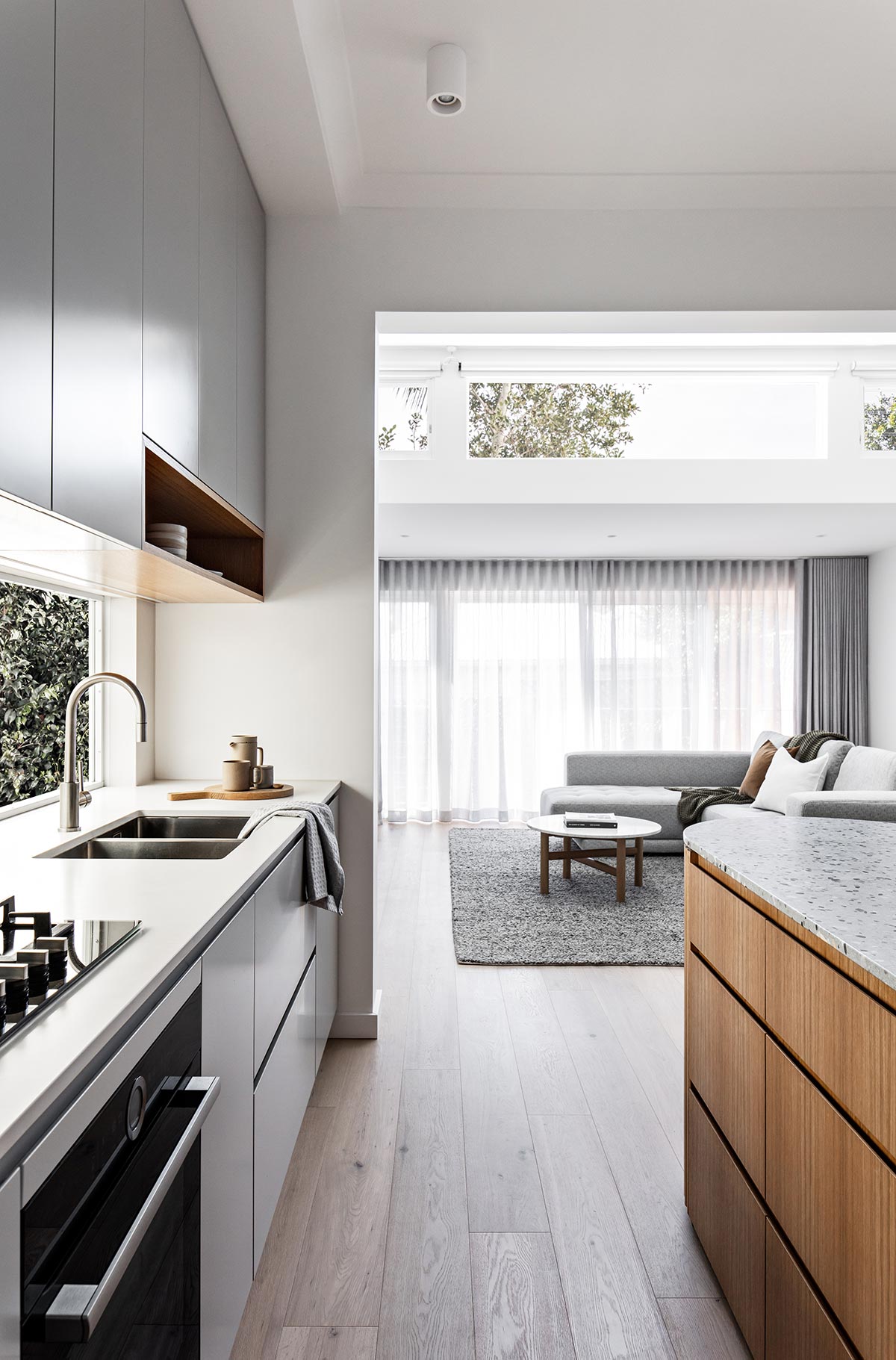 A series of new spaces which includes a main bathroom, ensuite, walk-in-pantry and laundry, were all in the space of the old living room. The clients were surprised that they were able to gain a walk-in-pantry that wasn't part of their design brief. Also included in the design are new timber flooring and lighting throughout the house, skylights above the stairwell, carpet and wardrobes to the bedrooms, and new kitchen with splashback window and island bench. Externally, a new colour scheme has been introduced for the front of the house, along with new timber battens to the front fence and new timber battened side gate.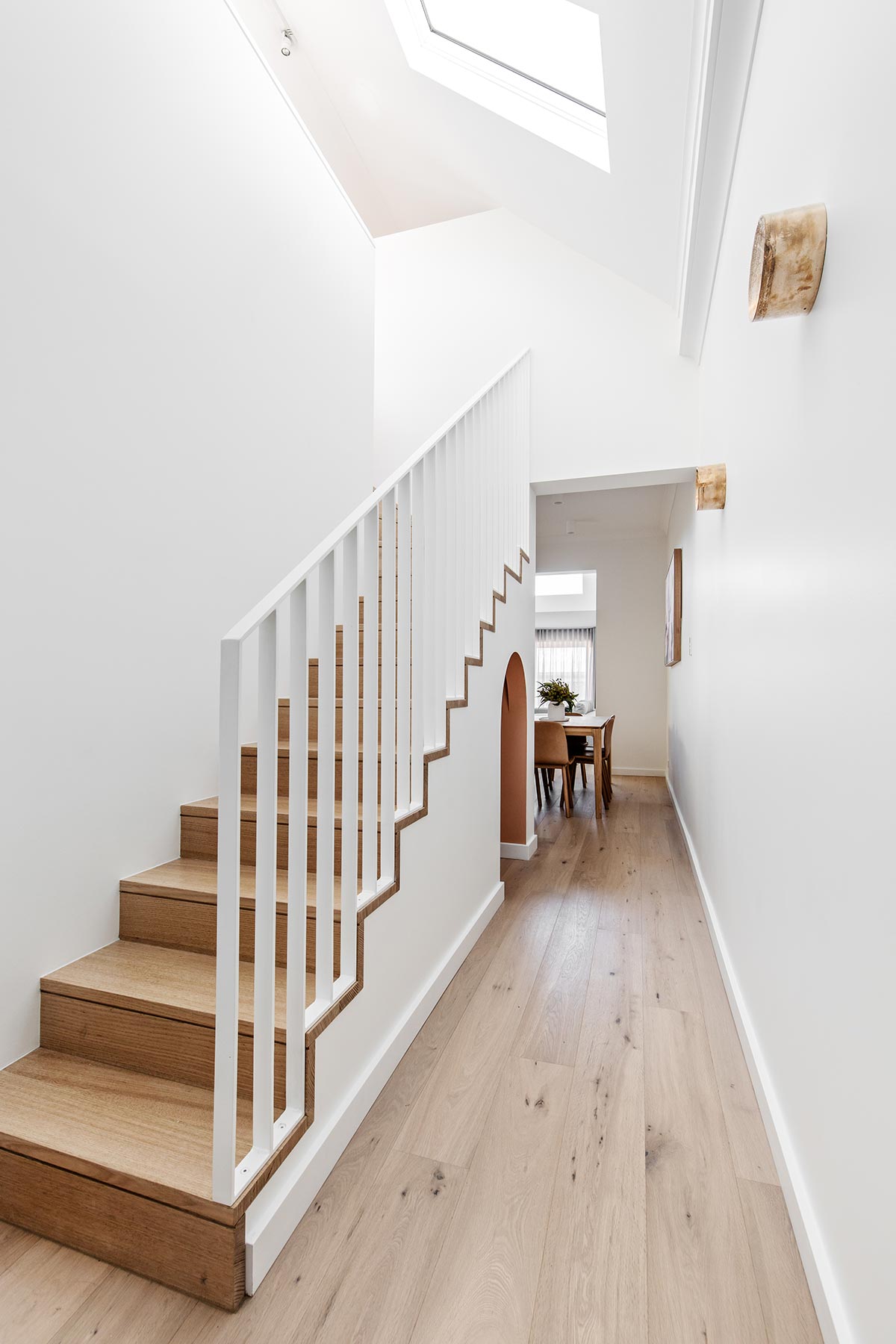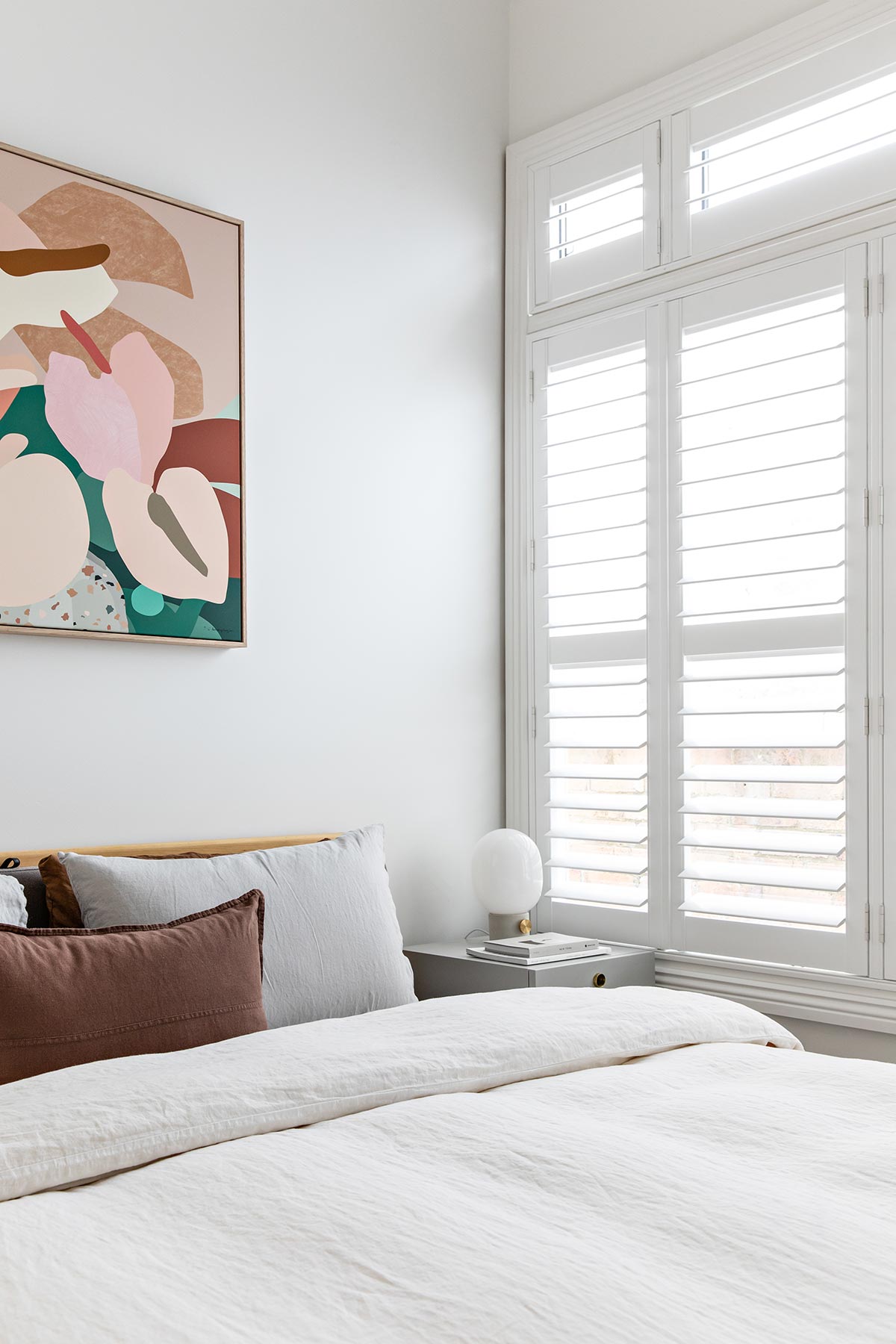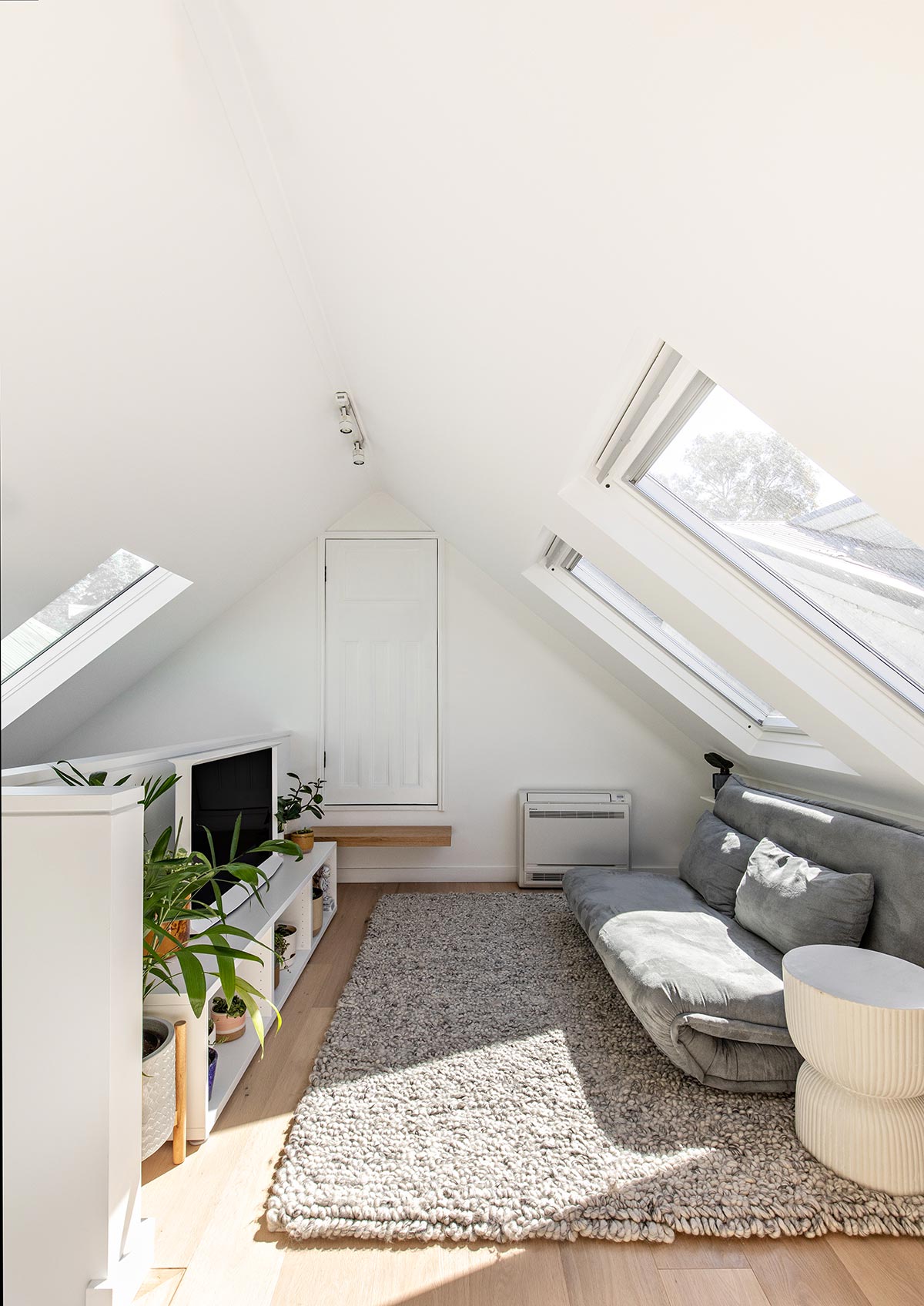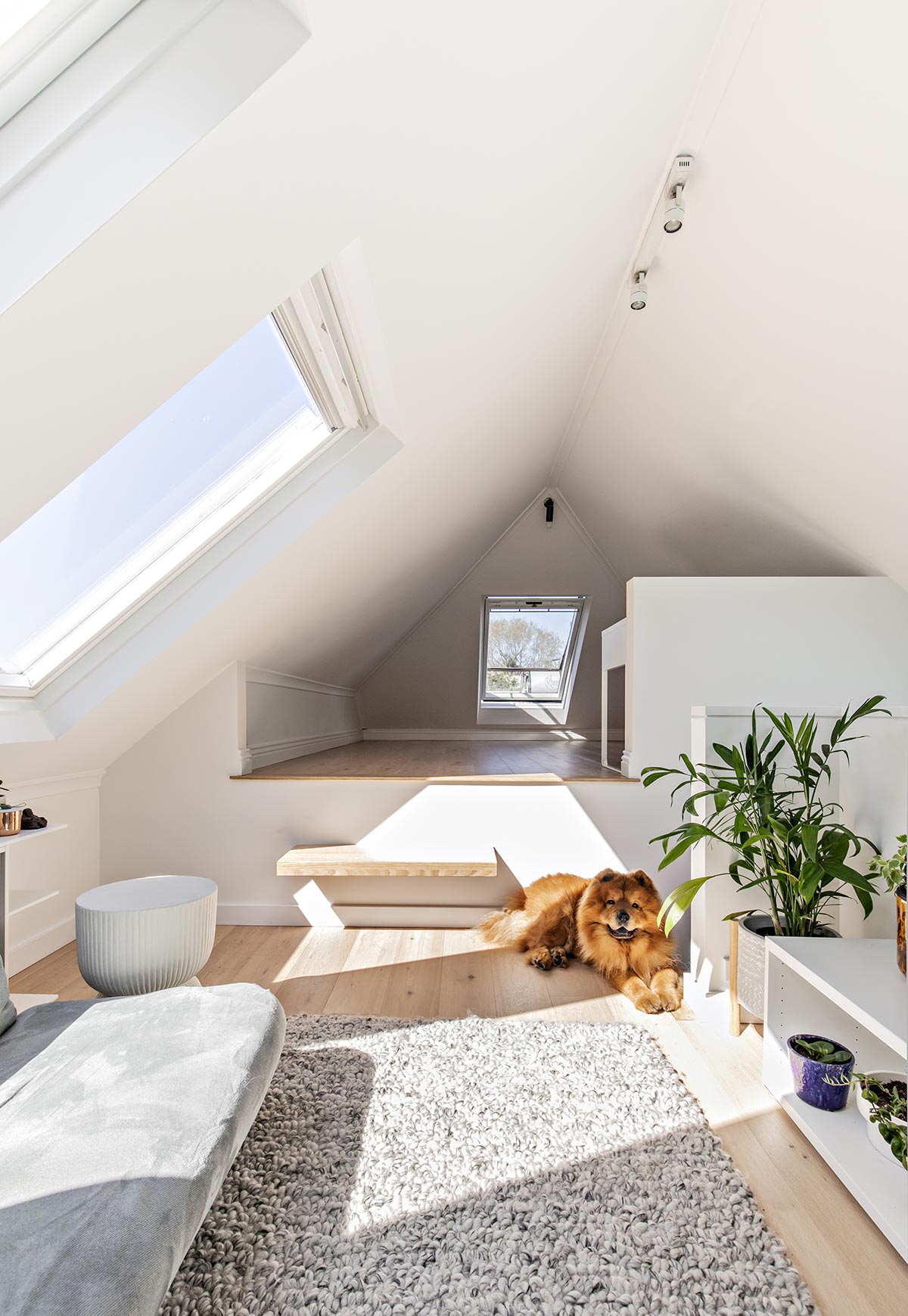 The series of operable spaces were the response to the brief and are specifically focused on maintaining the connection to the outdoors and maximizing the built area of the residence. Despite the modest space, all of these new elements took every space from being awkward and inefficient and turned the whole house into something beautiful and functional.
Project: Cubby Cottage
Architect: Kitty Lee Architecture
Location: Sydney, Australia
Type: Renovation
Builder: Wyatt Projects
Photography: The Palm Co