Hunt Furniture is an Adelaide based furniture design studio specialising in locally hand made furniture for residential or commercial environments. They pride themselves on well made Australian furniture and all of their pieces are created by owner operator Max Hunt, along with a selection of local crafts people. We sat down with the main man himself to discuss all things furniture and how it all came about. Here's what he had to say…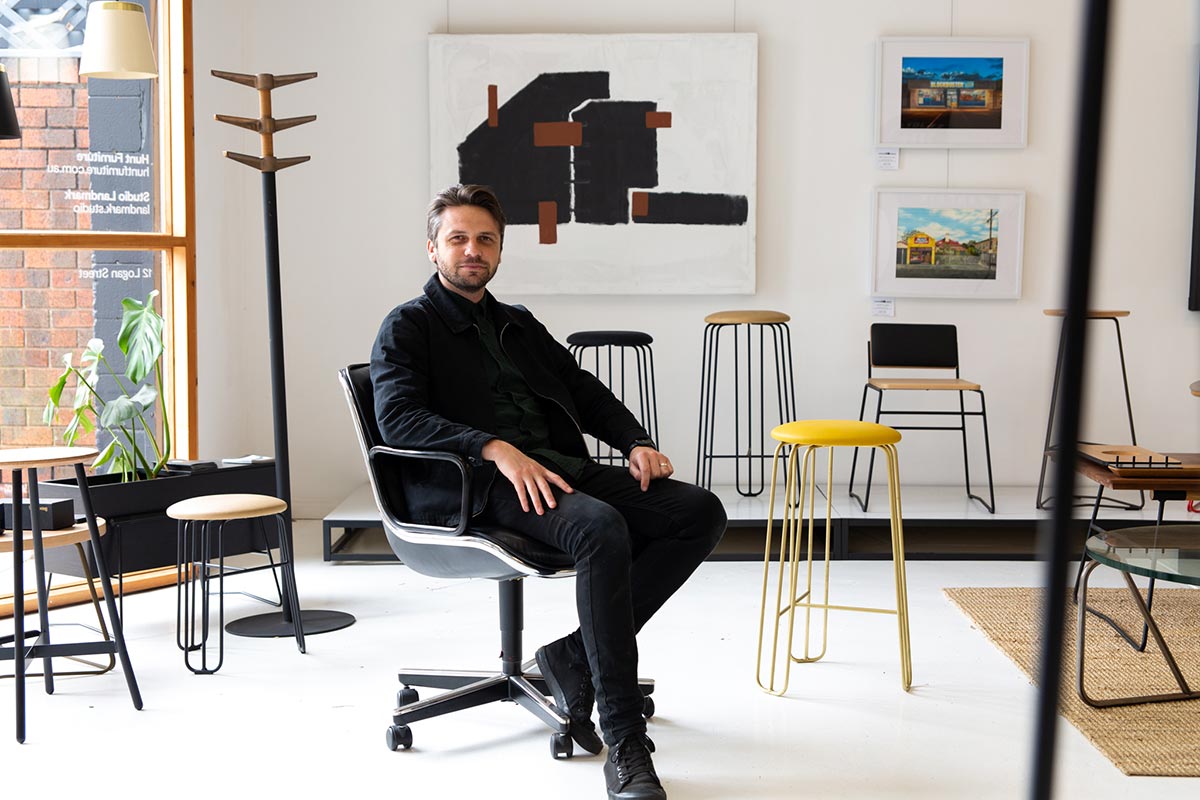 George Takes Twelve
1. Pleasantries first… Tell us about who you are and what you do?
I was born in 1985 in Oxford, England. I immigrated to Australia at a young age with my family. In the early years, I developed an interest in art, design and computer tech. Later studying industrial design at the University of South Australia. During my studies furniture became the obsession drawn by the human scale and fine detail. Looking at the design industry, particularly within Australia I saw there was not a lot of affordable Australian design. All I saw was big egos and cheap knock offs. This led to a notion "how can I design products that I can afford?", "How can I close the gap and draw everyday Australians to authentic design?" This was the moment Hunt was born.
The aim for Hunt is to create beautiful design within Australia while utilising the wealth of local manufacturing knowledge at South Australia's finger tips. The goal is to make design simple, elegant, accessible and most of all affordable. We want to educate and stimulate the conversation around intellectual property and enforce the rights of designers and creators. Hunt Furniture is the result of doing what we love.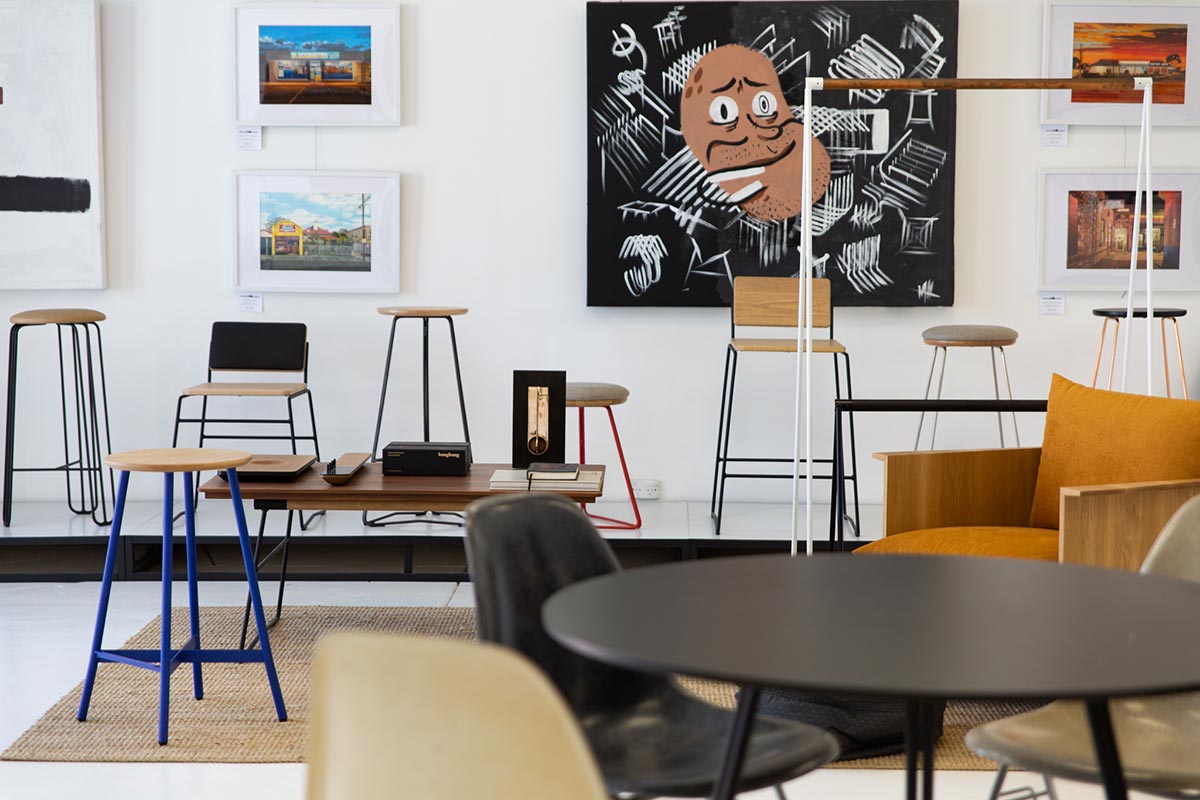 2. When I was growing up I wanted to be….
Really early on I wanted to be a pilot but those dreams were crushed when an optometrists told me I was colour blind. From age 12 I decided I was going to be an industrial designer
3. What is the best piece of advice you've ever received?
Life is full of swings and roundabouts just enjoy the ride.
4. What is your favourite way to get the creative juices flowing?
I love receiving a design brief from a client and just allowing myself to go off on tangents. Almost all my products have been designed around a need of either myself or others.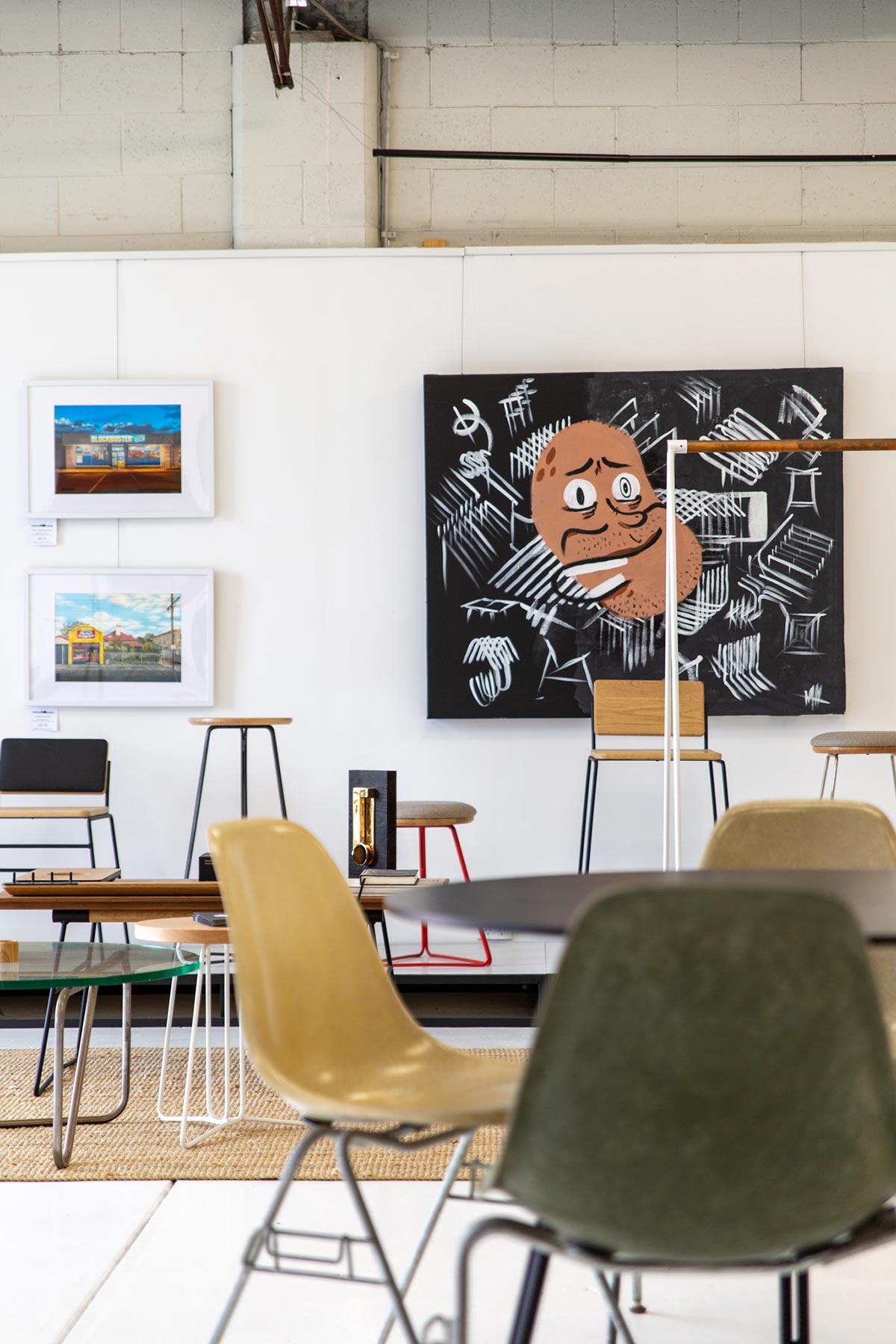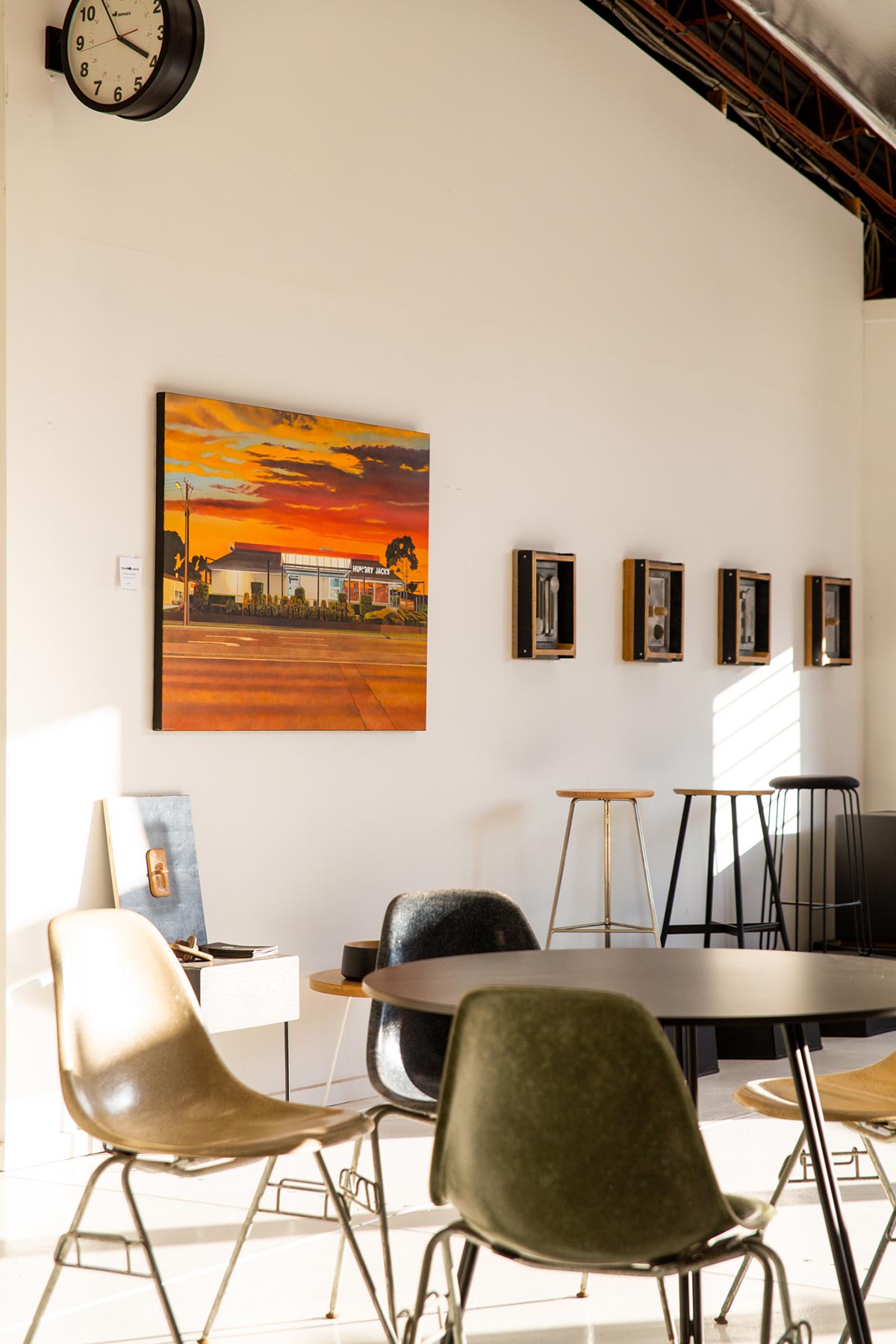 5. What does your average work day look like?
The average day for me is up early with the family for school drop offs then running around local suppliers for product collection before going into the studio for a 10am open. Hunt has a retail frontage with a workshop in the back so my time is spent assembling and packing products around serving customers with a few meetings peppered throughout the day. I usually try to get my accounting and paper done before the kids get up in the morning leaving my day free to be creative.
6. If you could invite any five celebrities to dinner, who's dining?
Warren Zevon, Prince, David Bowie, Tim & Eric & Tina Fey. So I guess it's just Tina, Tim, Eric and me…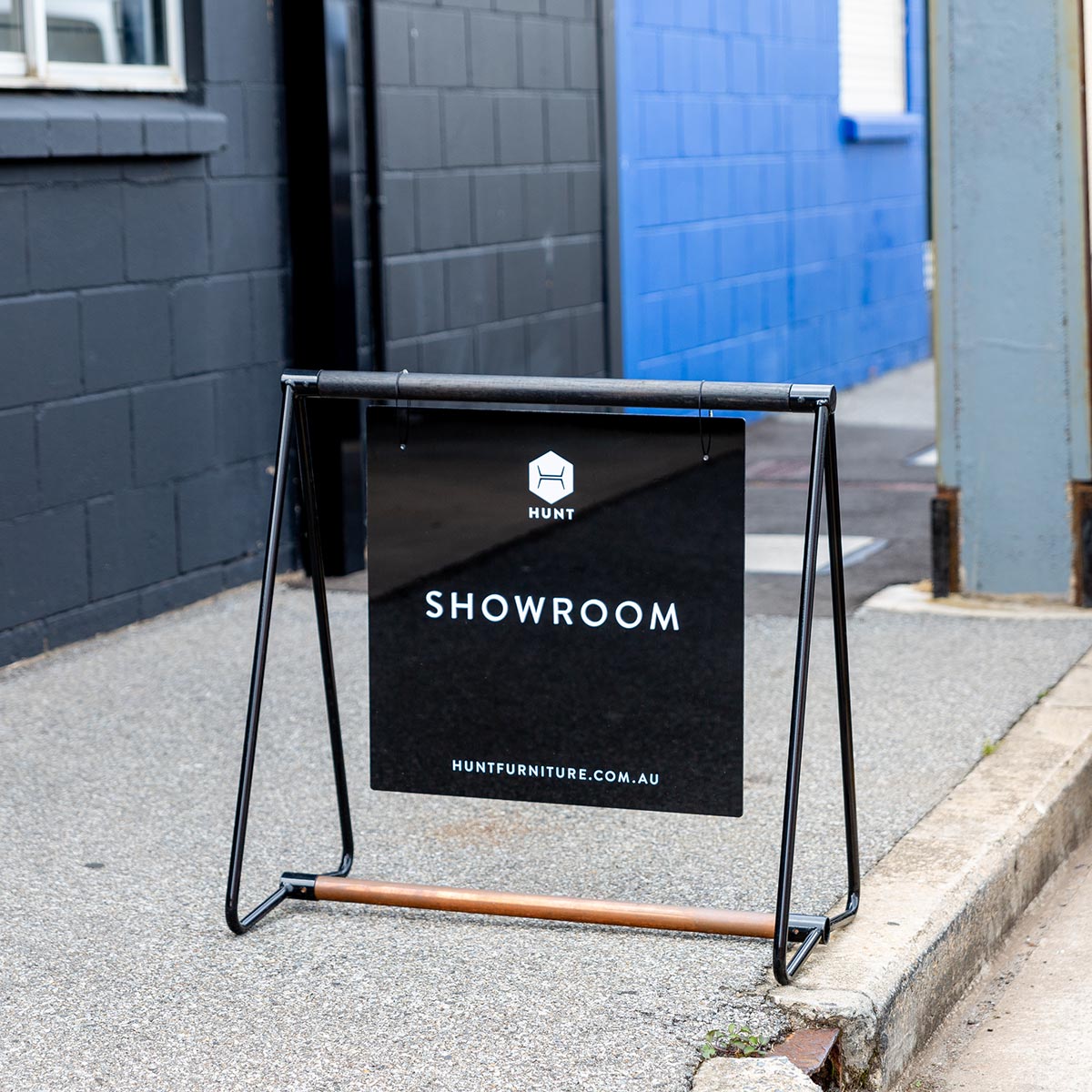 7. What was the last rule you broke?
I like to rob orphanages.
8. What's one thing people may not know about you?
I was a magician….
9. What was the last movie you saw and was it any good?
Spongebob Square Pants The Movie – "One hour later" it was ok.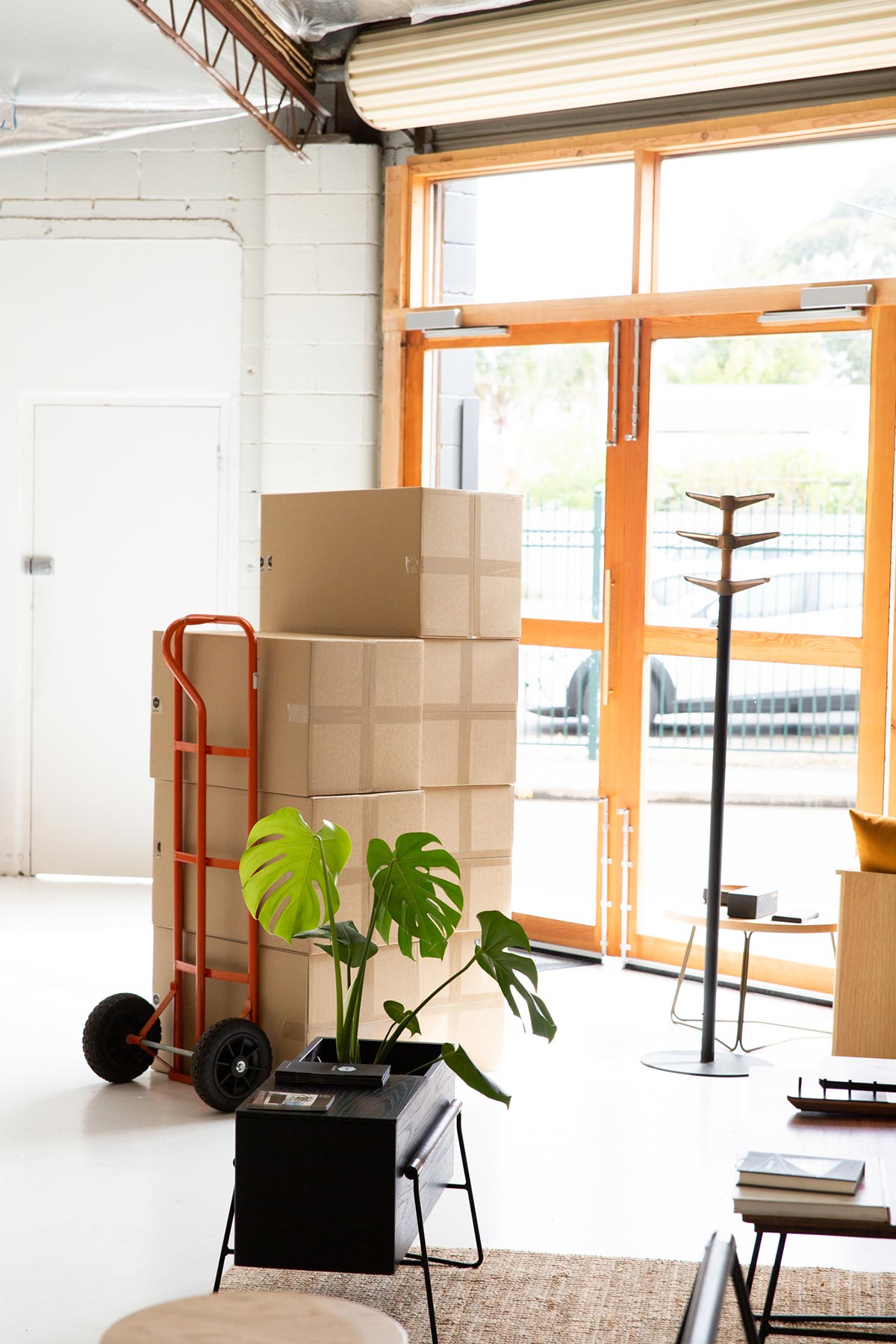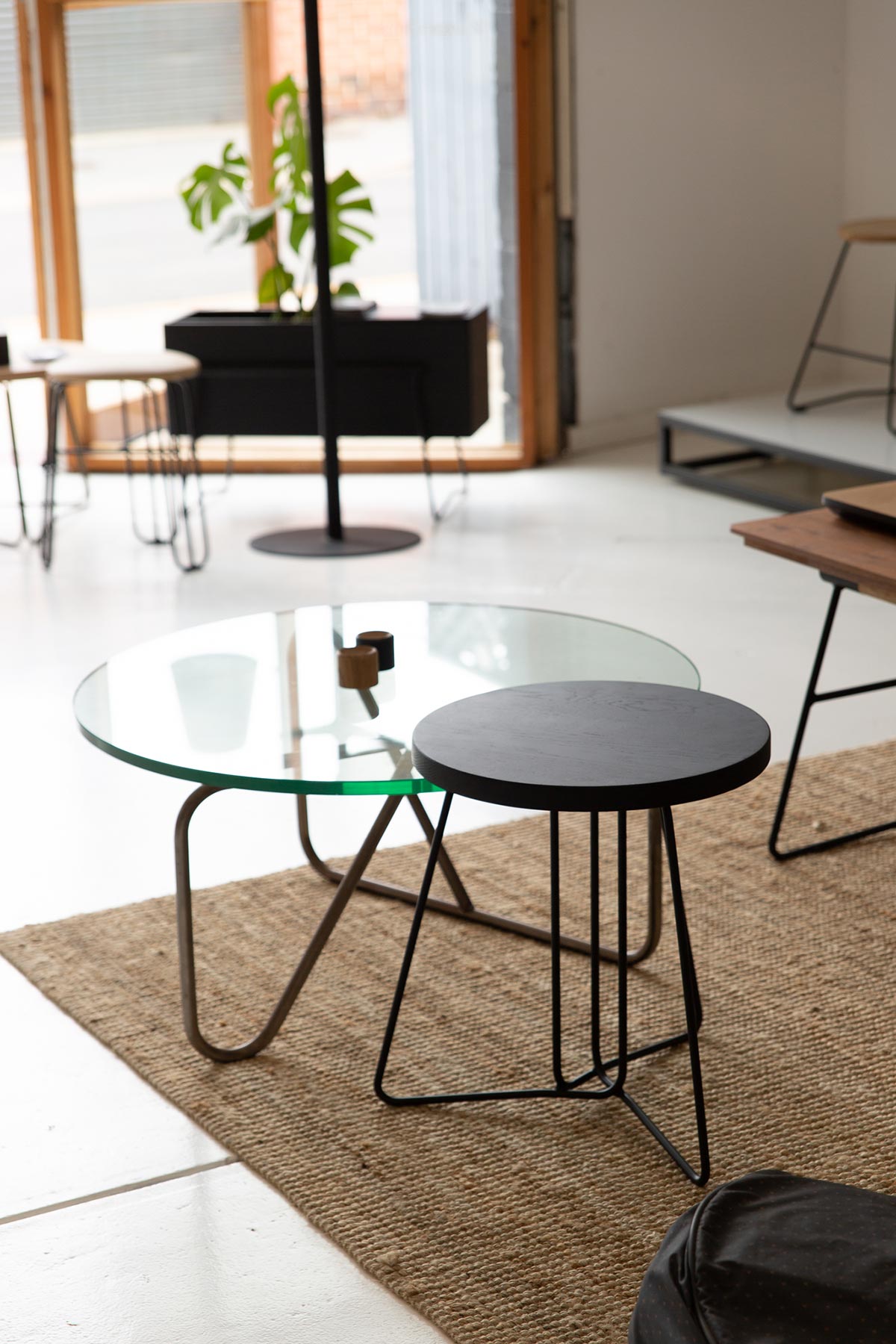 10. You've got a week off… where are you headed?
Ideally I'm headed to Middleton by the beach. In reality I'm heading to Bunnings to pick up stuff to fix the house…
11. What's your favourite project/design so far and why?
It's hard to pick favourites. I really like Bang Bang my door knocker and how complete it is. My new SS2200 cabinet is so me. I always love having one on the shop floor but they get snapped up so I rarely see them for long.
12. What's next for you? Any exciting new projects in the pipeline…
Hunt has a few new pieces in prototyping stages and I'm always excited to get them out into the public. Next month Hunt is launching in Argentina with a great sister company and there are also a few collaborations on the go nationally and internationally. Now seems to be the time to work on those "if only" projects.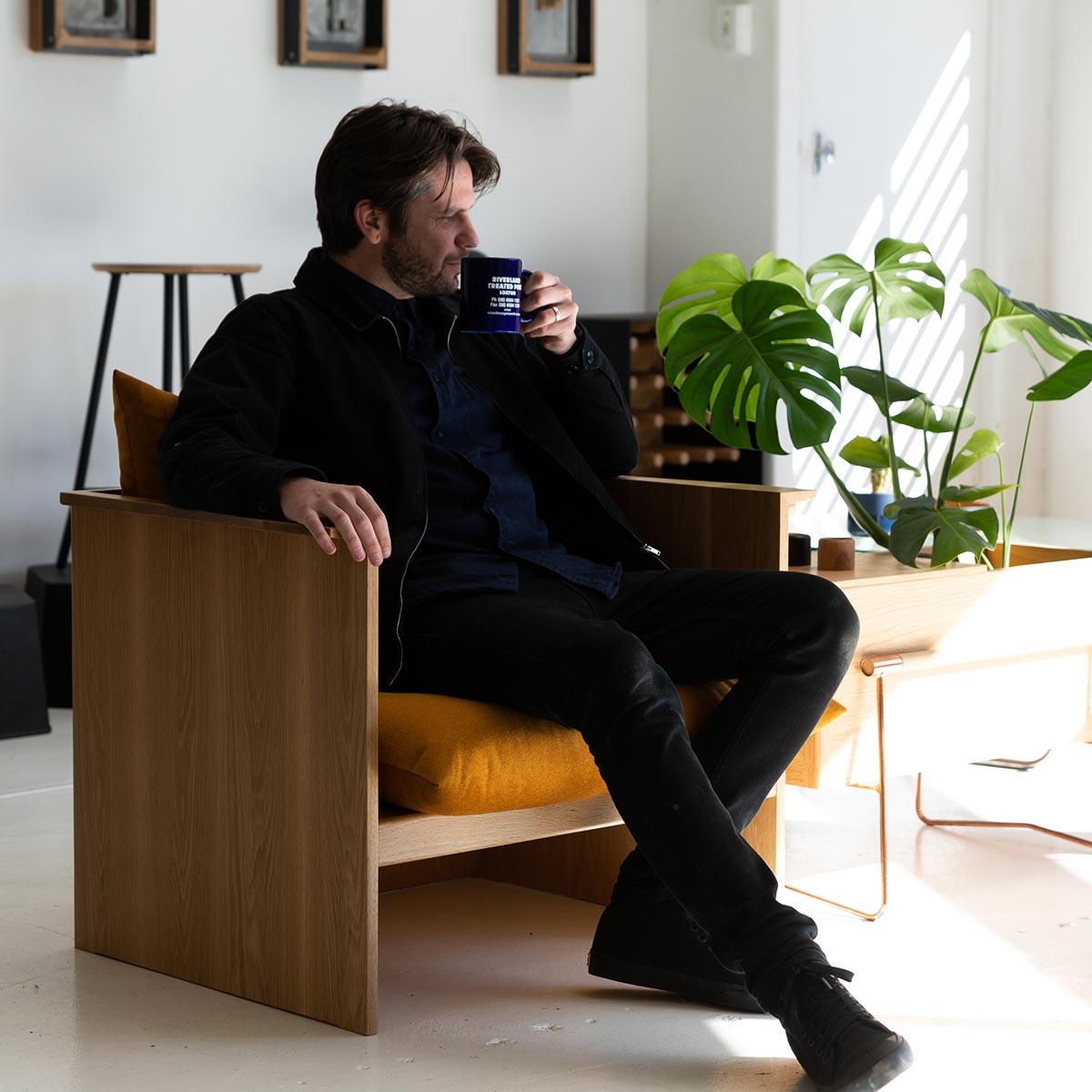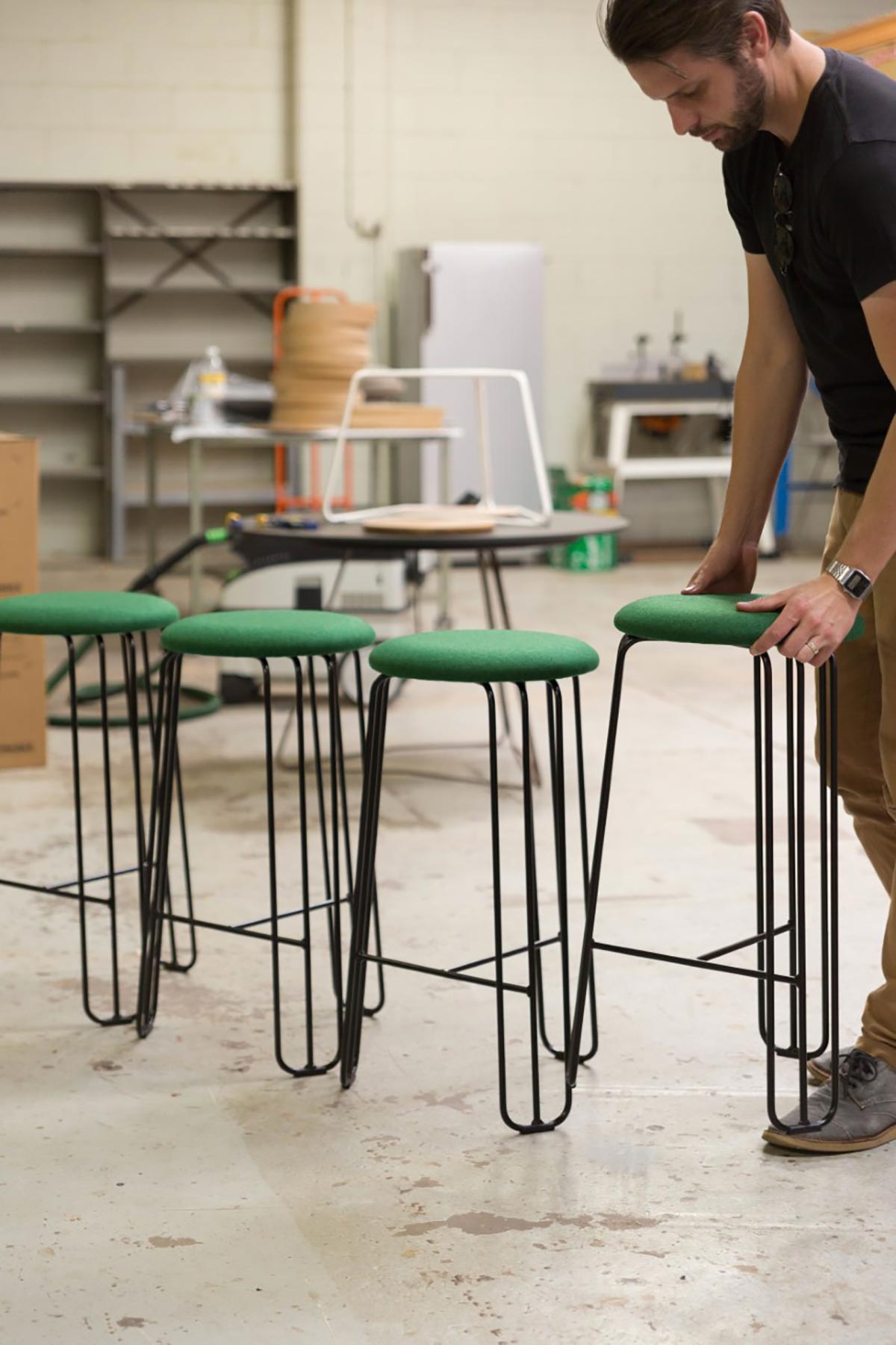 Meet the Maker Radio
'I'm Pretty Stuck in the Past'
"These are songs I listen to everyday.'" – Max
Where to find him
Name: Max Hunt
Business Name: Hunt Furniture
Job Title: Designer
Website: www.huntfurniture.com.au
Instagram: @huntfurniture
Facebook: @HuntFurniture
Images from Max Hunt