Channel Street Studio owned and designed by Anna O'Gorman Architect is immersed in the garden and is located at the back of a house near Moreton Bay foreshore. Research has linked nature, fresh air and natural light with productivity and creativity, thus briefing the creative direction of the space by establishing a connection with the garden. Talk about taking work from home to another level!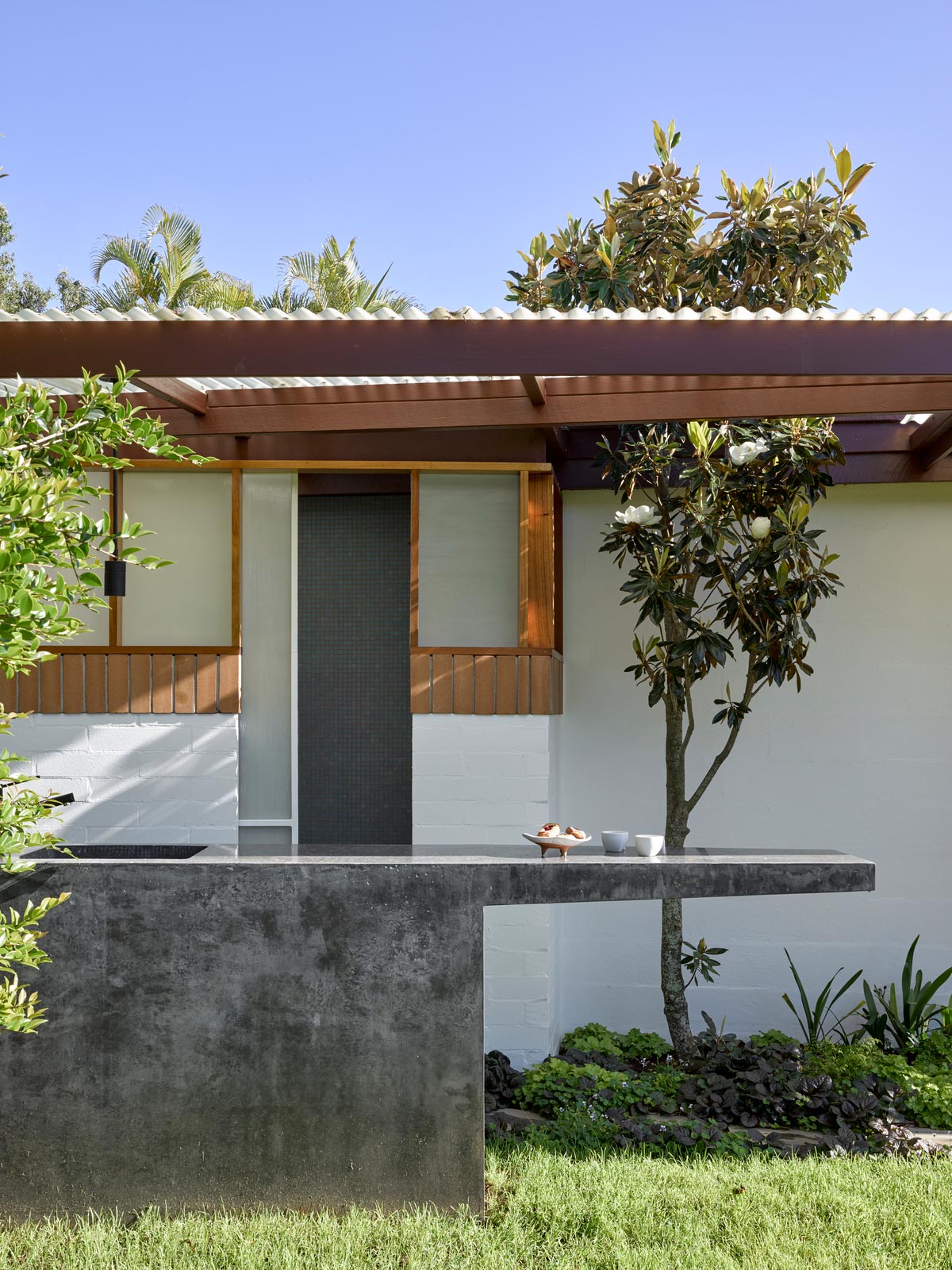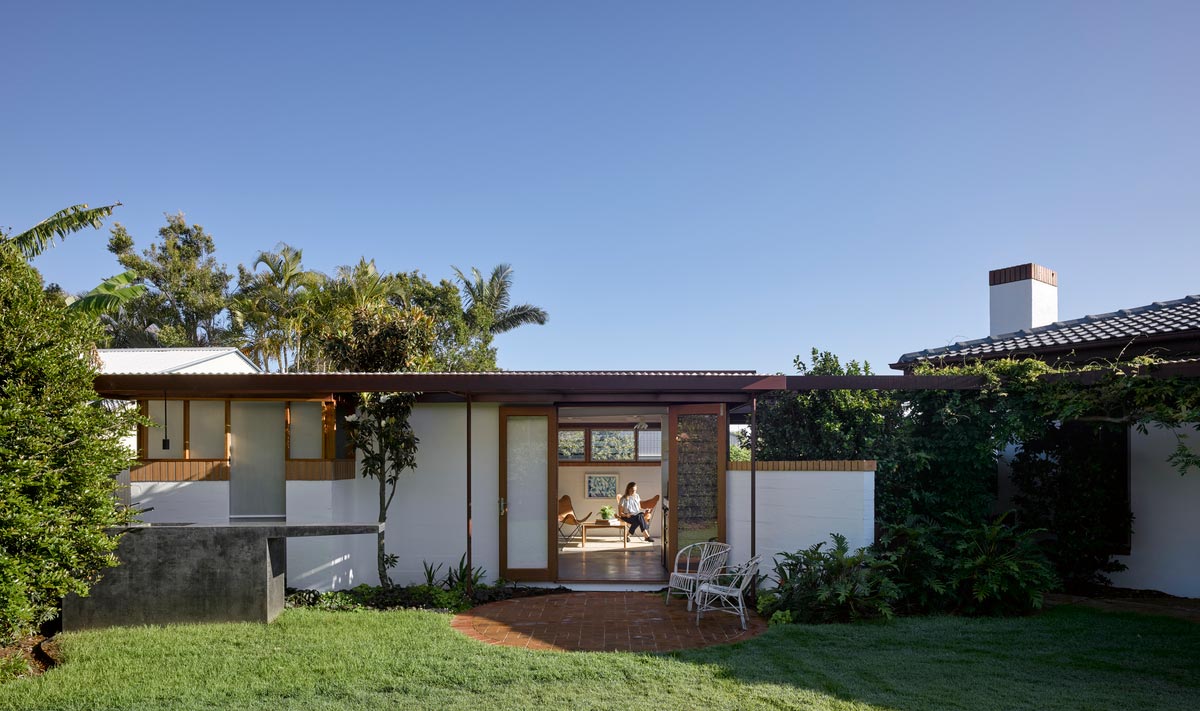 "Welcome to our studio. Before establishing our practice in 2016, Anna set about converting an existing carport into a liveable office space. With minimal intervention, she conceived a space that accommodates four to five team members, and has the potential to adapt into a granny flat in the future. Now completed, this project demonstrates how an existing space can be repurposed to add amenity to a residence. " – Anna O'Gorman Architect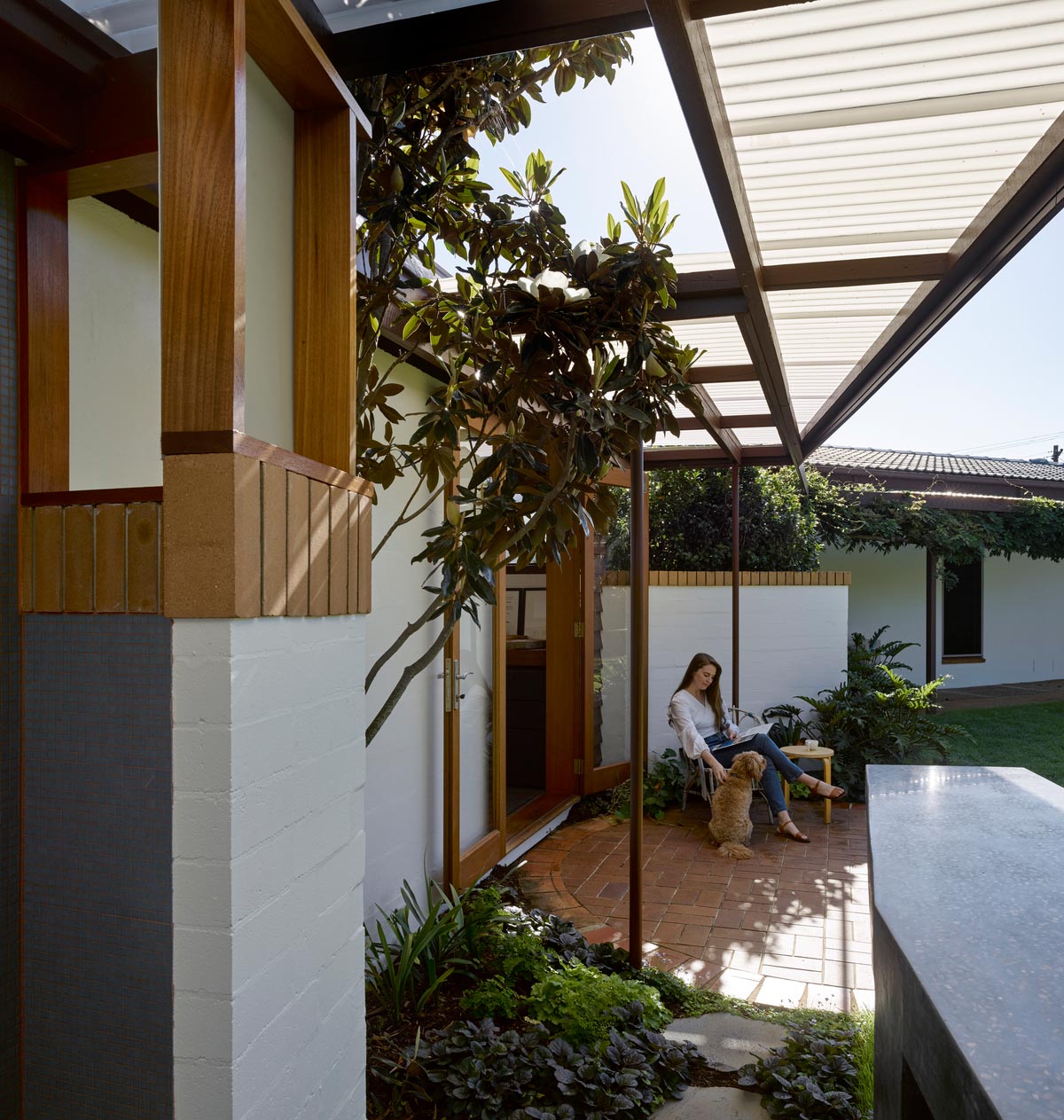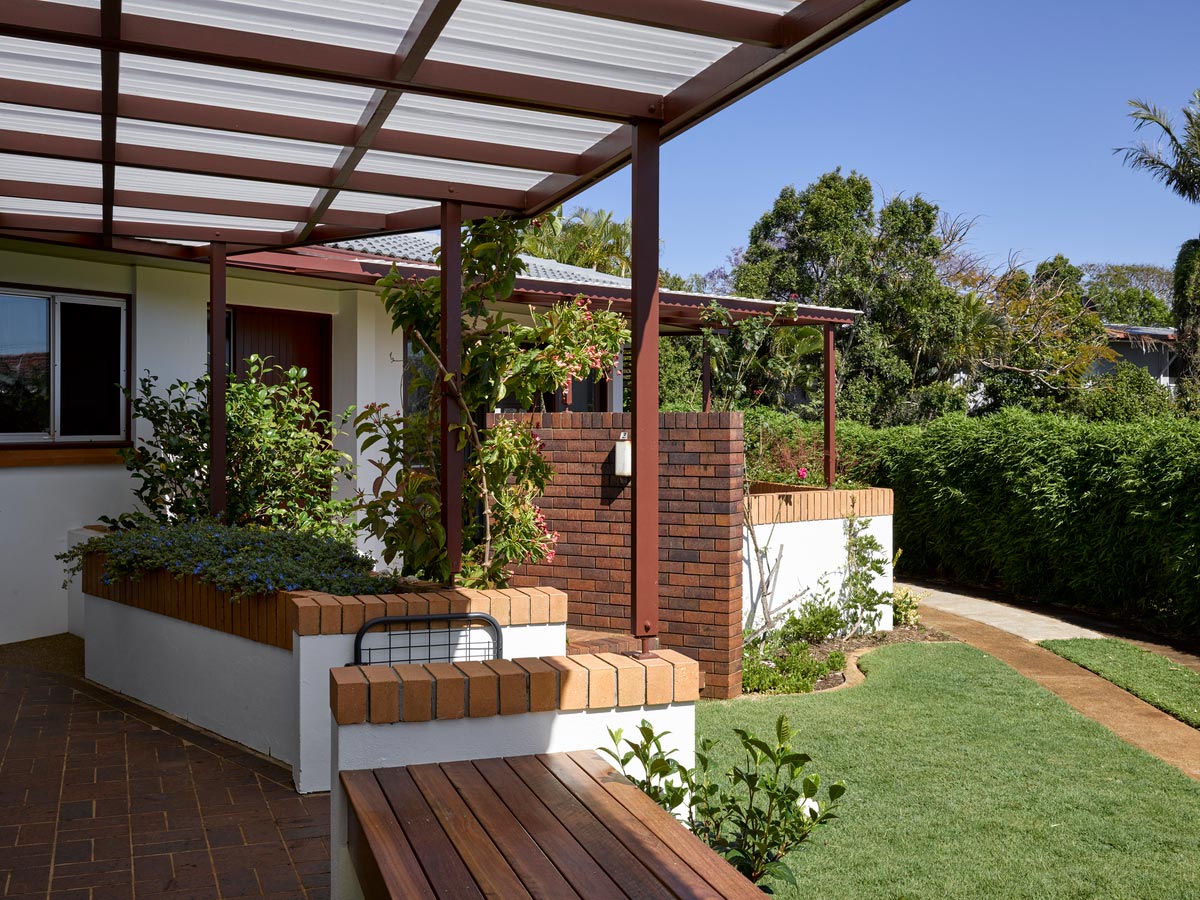 This project was brought to light and provided Anna with an opportunity to be on-site and play a hands-on role throughout the building process. They got the chance to experiment with new construction techniques and work in close partnership with the builder to further add value to the result during the building process. Provided that the workspace lies inside a residential property, one of the primary concerns was future adaptability. By incorporating a kitchen and bathroom, with limited interference, the space has the capacity to be repurposed in the future.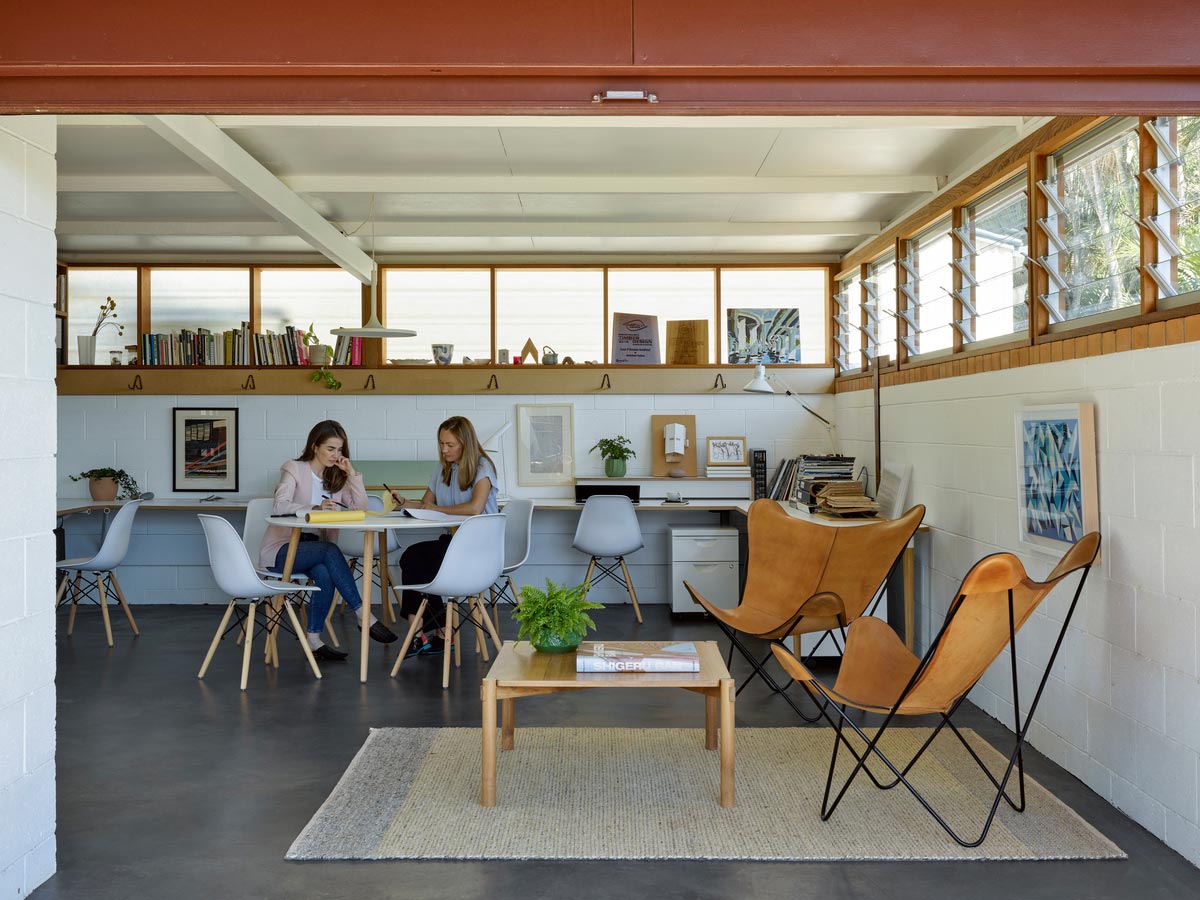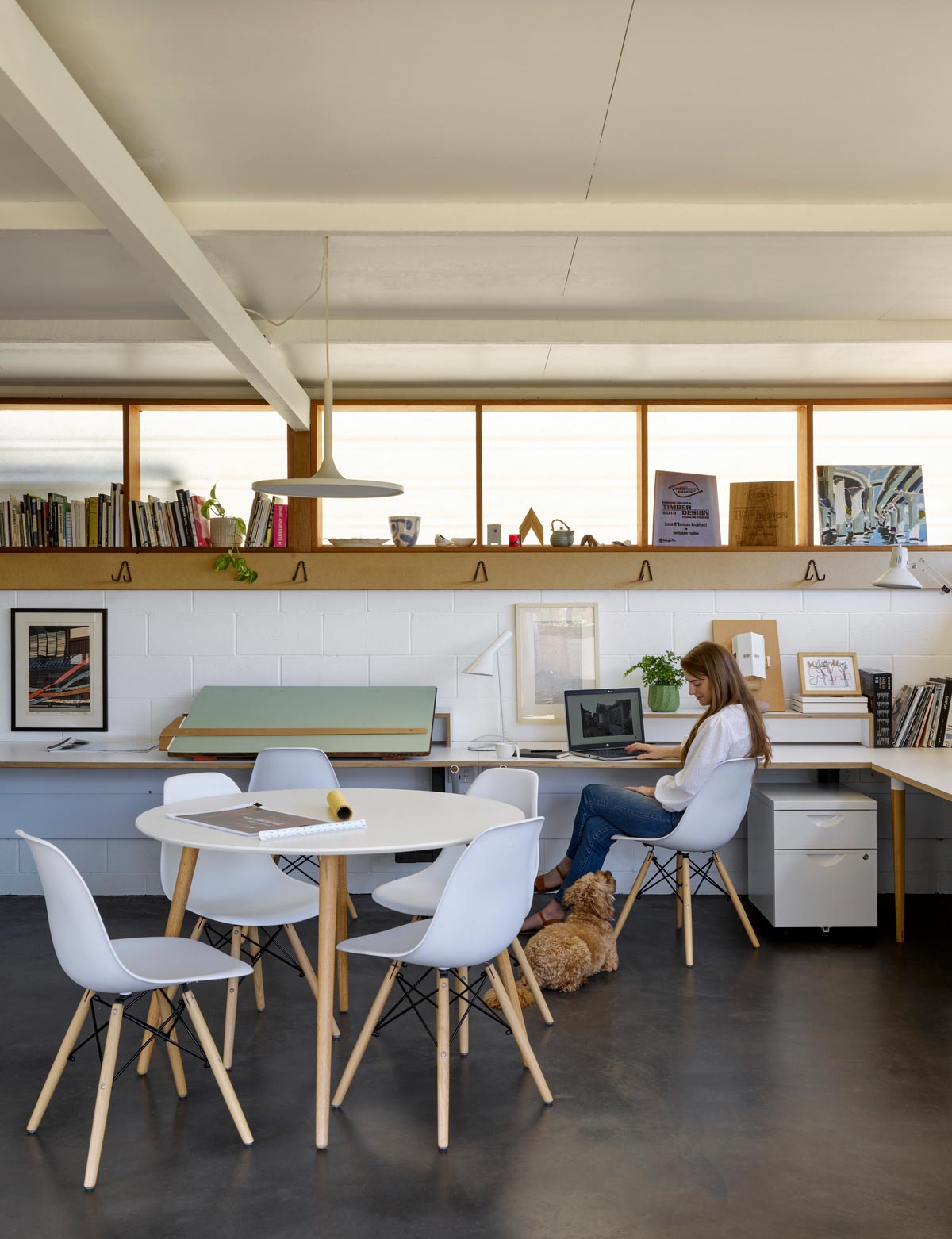 In order to preserve garden views and year-round light, the first stage of the process was to enclose the area with louvres and translucent sheeting and a double-hinged glass door that opens to the backyard for entry and circulation of breezes. Waterproofing the concrete slab, replacing and extending the roof to accommodate a kitchen, and adding insulation were the other foundational work.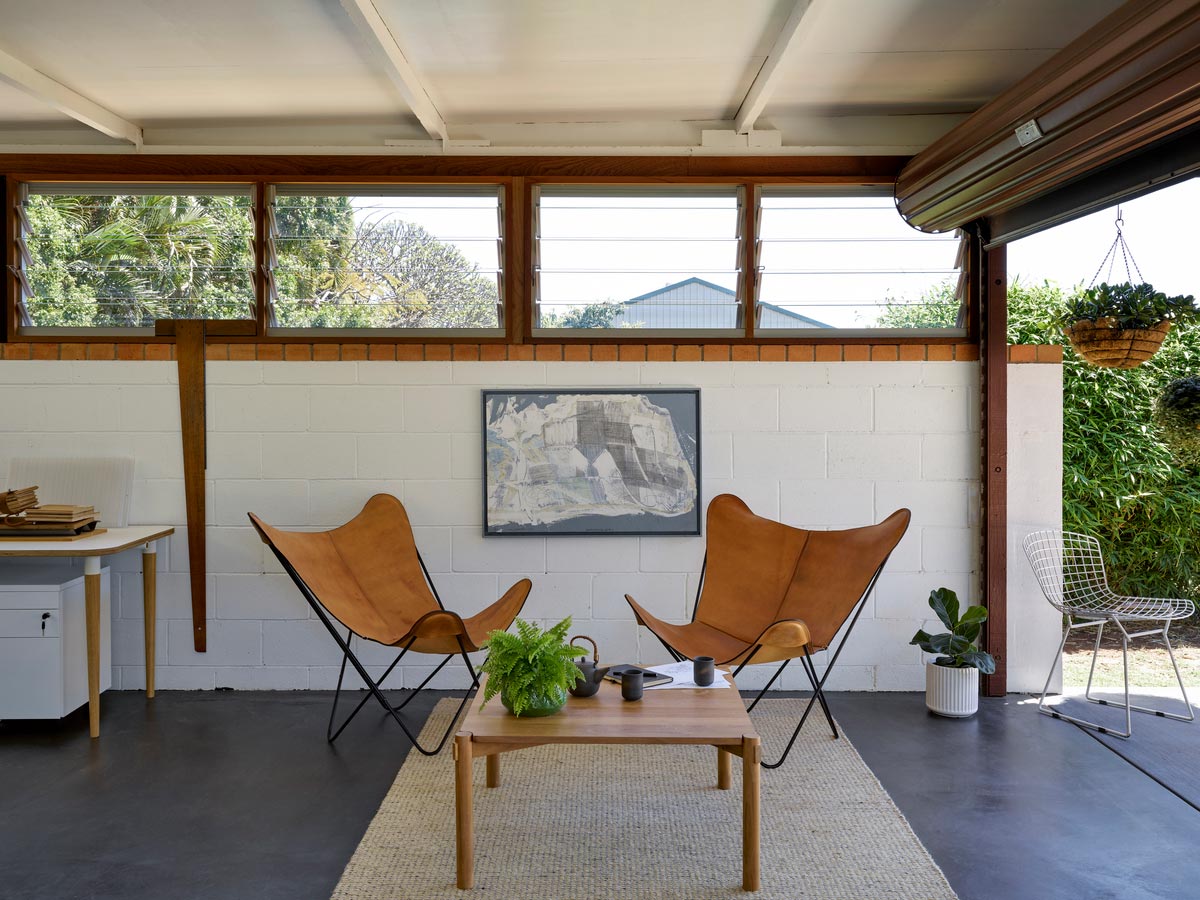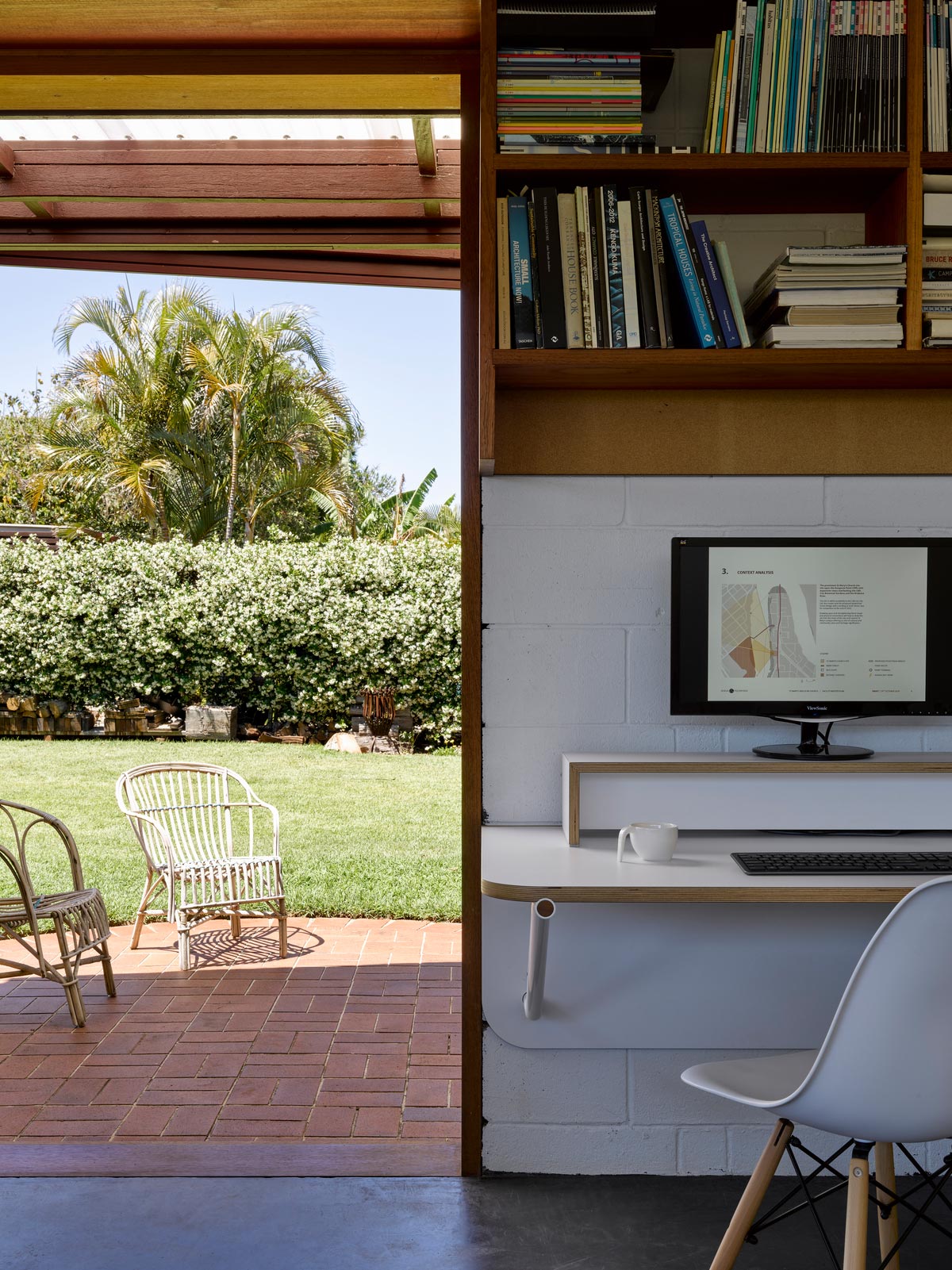 "Our studio embeds us in our surrounds. The garden is visible from multiple aspects of the studio, and we can hear birdsong, neighbours chatting and kids playing from our desks. Having used the space for both work and entertaining, we have affirmed its potential to adapt into a living space in the future. We imagine it one day becoming a teenager's retreat, but only time will tell how the story of this space will continue to evolve." – Anna O'Gorman Architect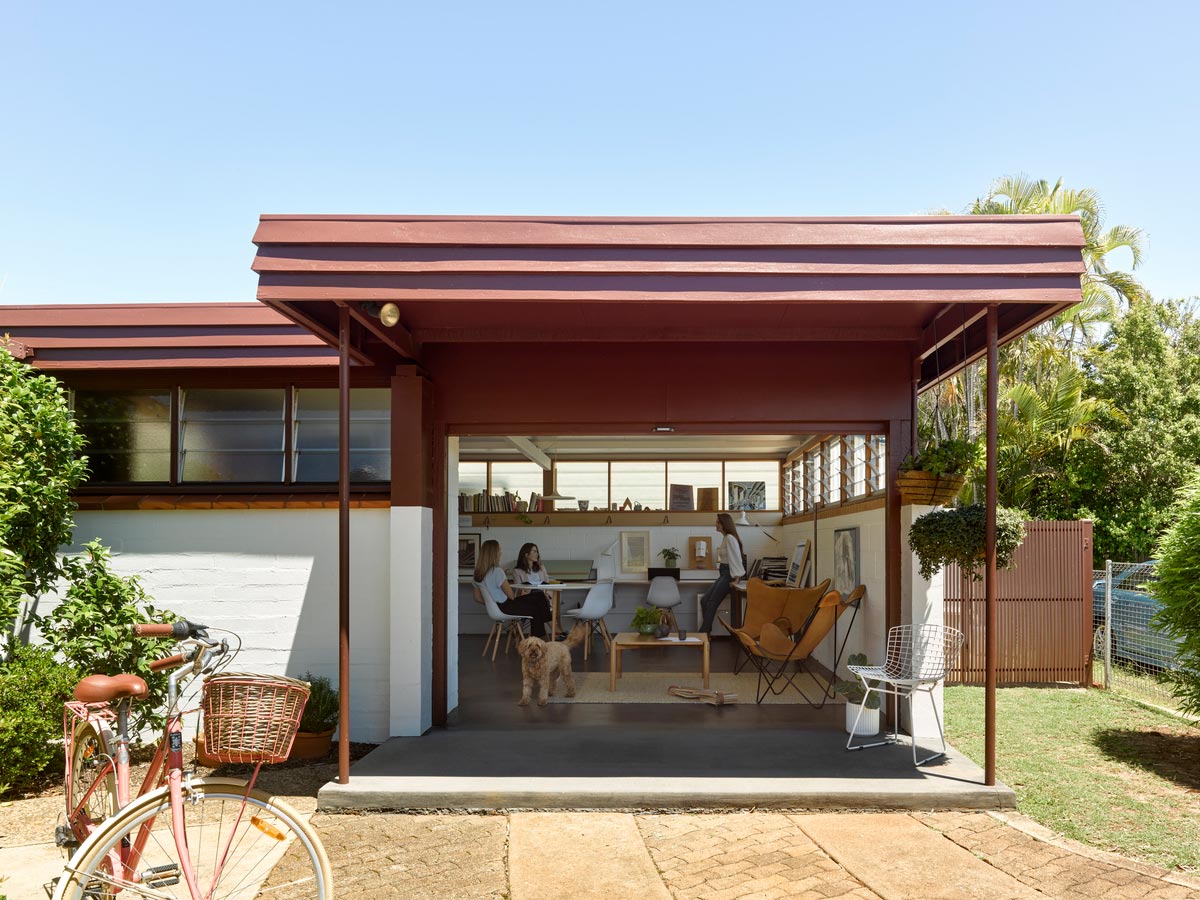 The addition created spaces that were spacious, light and welcoming, providing the team with a homely studio that boasts garden views and a liveable office space.
Project: Channel Street Studio
Architect: Anna O'Gorman Architect
Location: Cleveland, Australia
Type: Renovation & Addition
Builder: Dennis Taylor Constructions
Photography: Christopher Frederick Jones