A redesign and extension to a freestanding Edwardian era home in Kew is the Molesworth Street House designed by Chan Architecture. With an upward slope towards the rear, the site is long and relatively small, with existing trees and neighbouring properties on all sides to consider. The aim of the brief was to create a striking, modern house with open spaces and clean lines filled with light. Shall we take a closer look?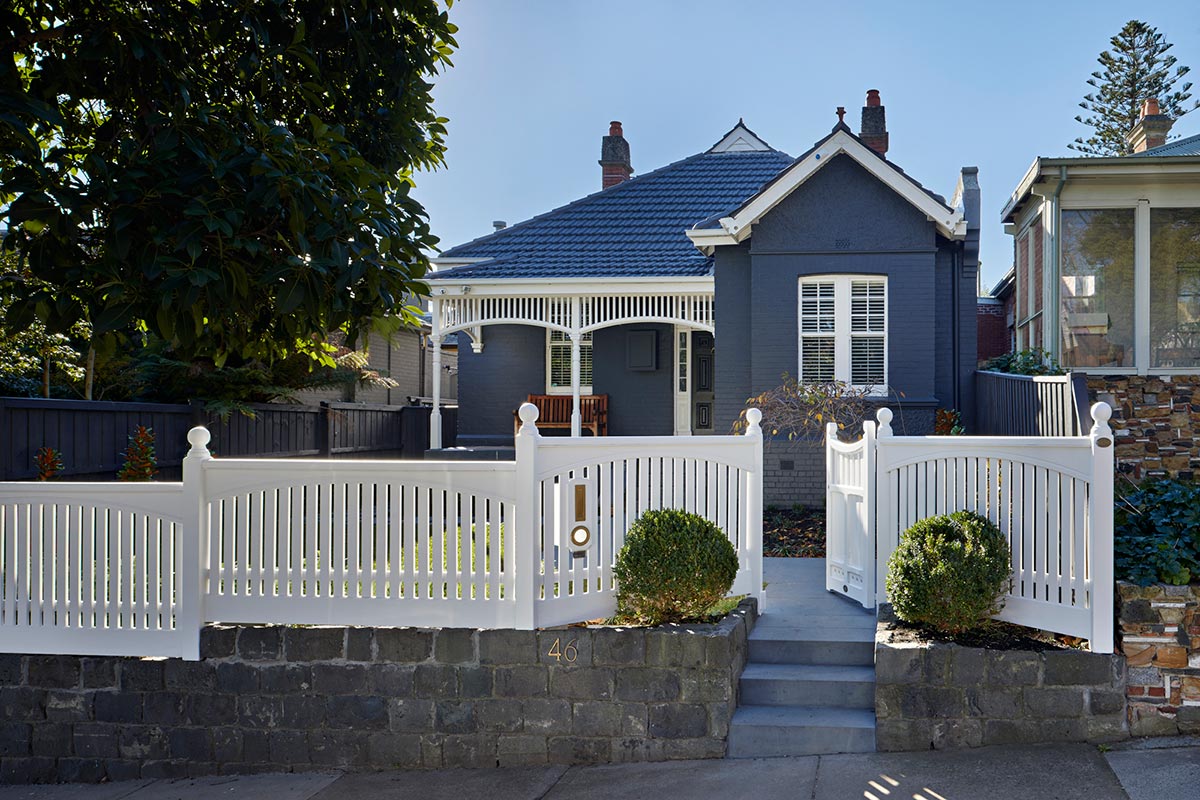 "Our response was to continue the width of the existing entrance hallway with a feature staircase/wine wall and internal light court, which in turn leads to the open planned living room, kitchen and dining area with north facing bi-folding doors that open up to the backyard. One feature of the living room was the counterweighted split fold window, which creates an uninterrupted view from the in-situ concrete seat." – Chan Architecture
There are three bedrooms upstairs, two bathrooms and a retreat that faces north. The team built a series of pivoting angled blades to avoid overlooking the east and west to avoid overlooking the surrounding properties, which can also be closed to avoid heat gain in summer as well as for enhanced security while the owners are away. This creates a unique versatile façade which, depending on which way the light is, often changes with the weather and seasons.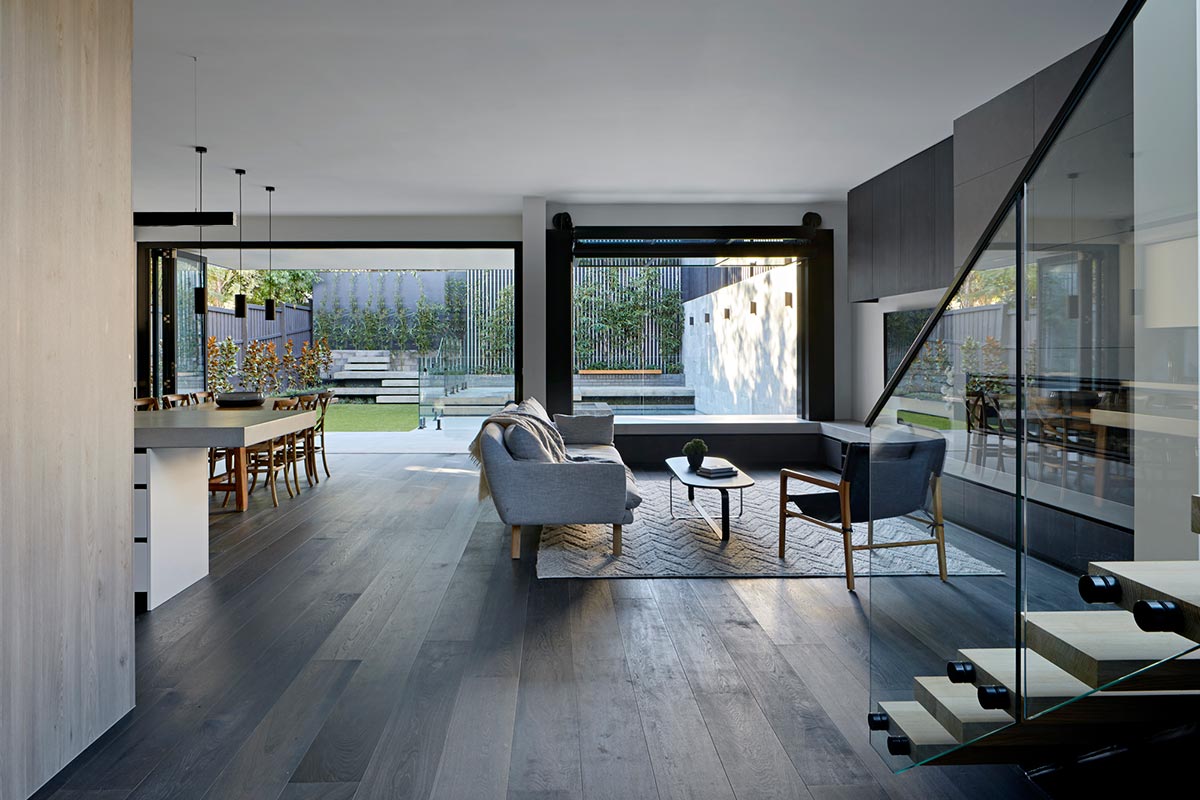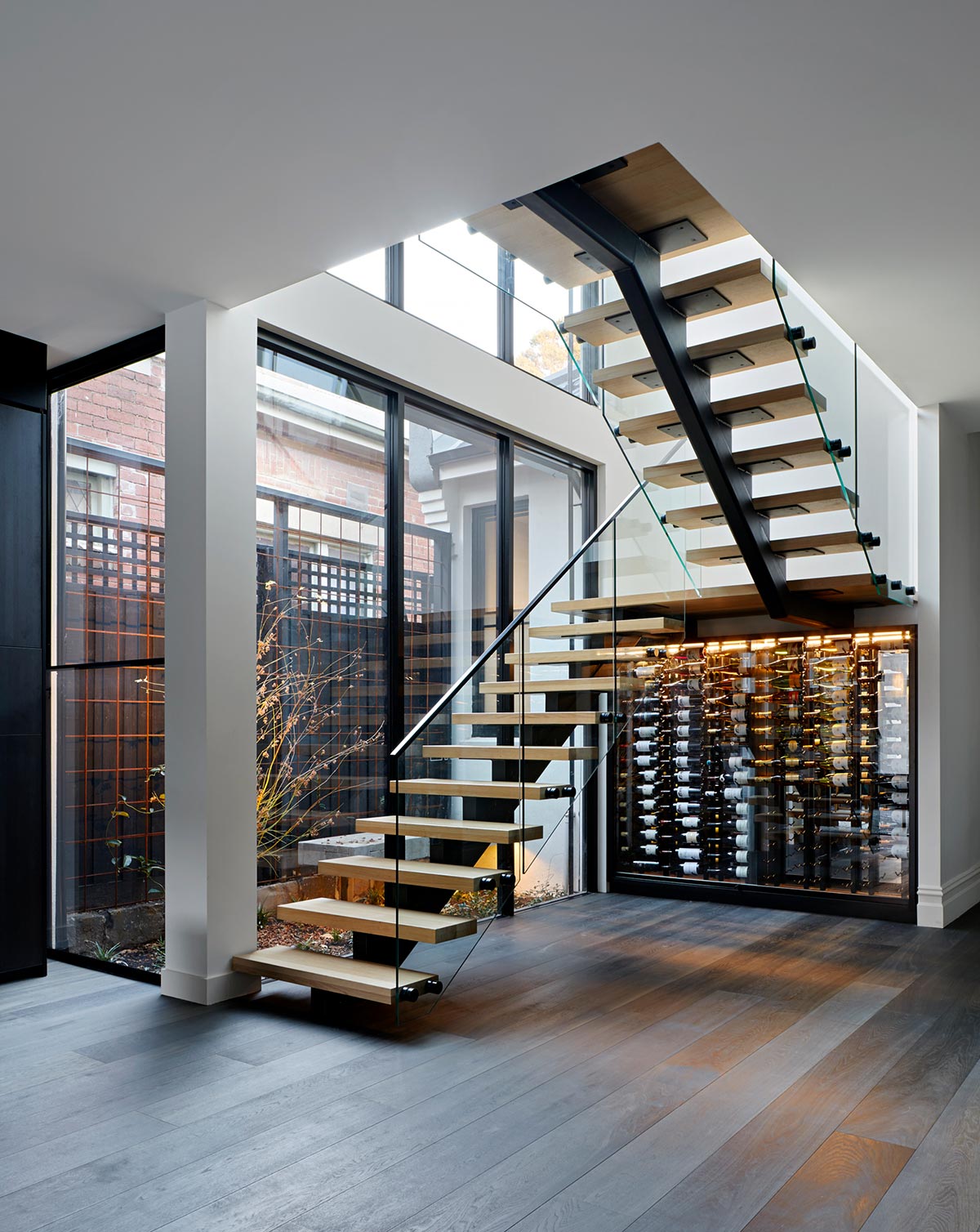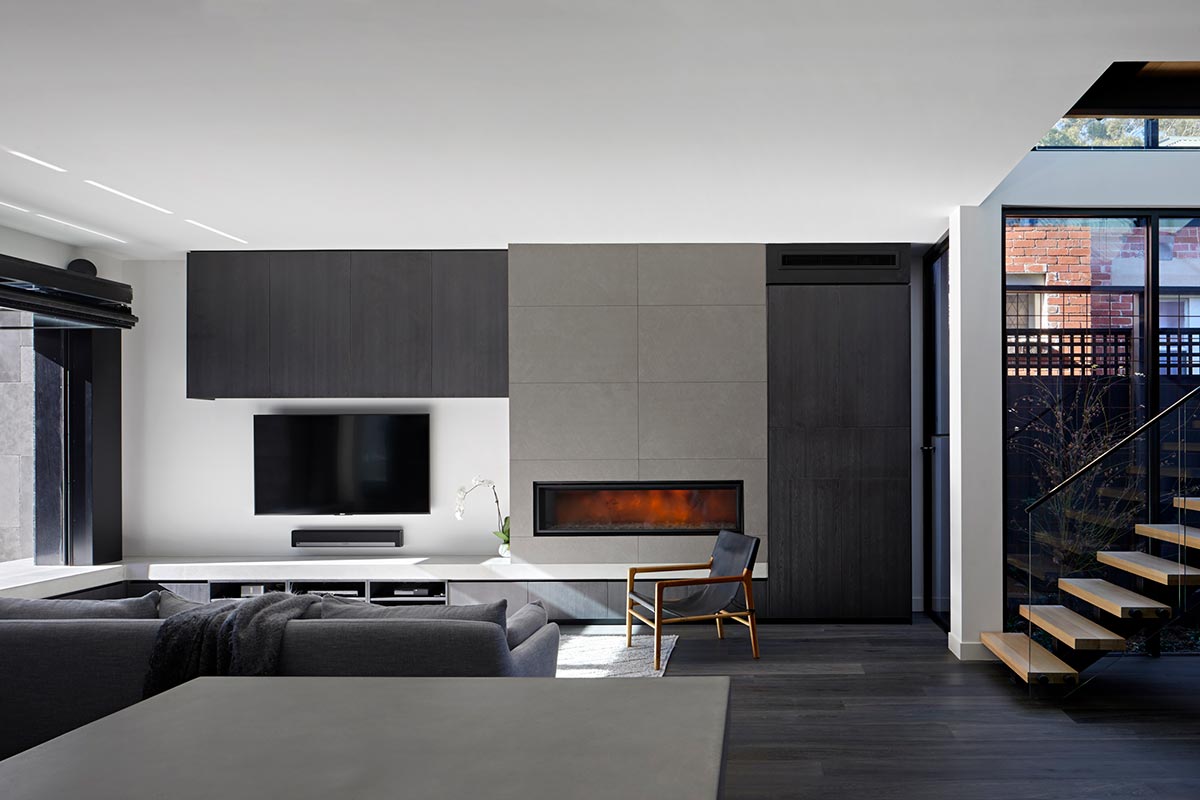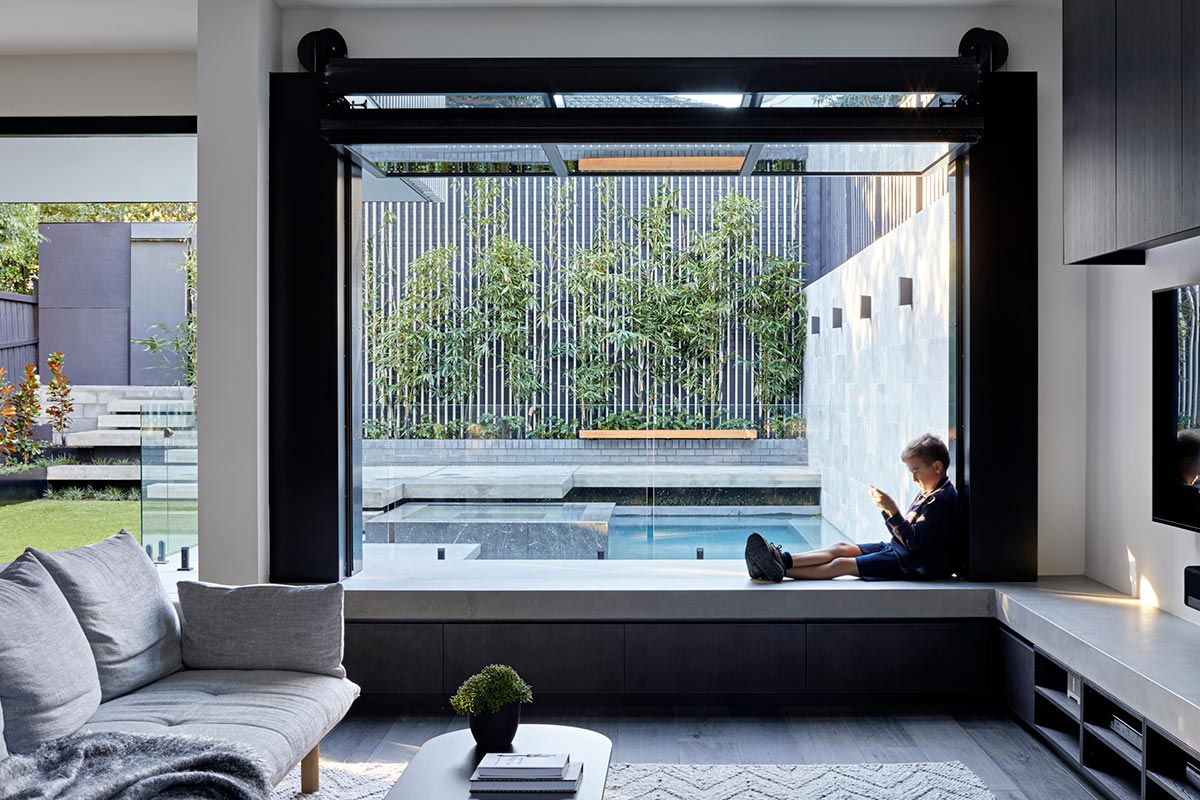 The interior is mainly monochromatic and exudes a very elegant and relaxed vibe when walking inside. All of the interior materials were carefully picked, subtle, textured, and balanced. They selected a mixture of in-situ concrete, a selection of timber veneers and a smokey grey floorboard. The interior finishes reflect on the individual textures of the materials used, and detail is careful yet managed and clean.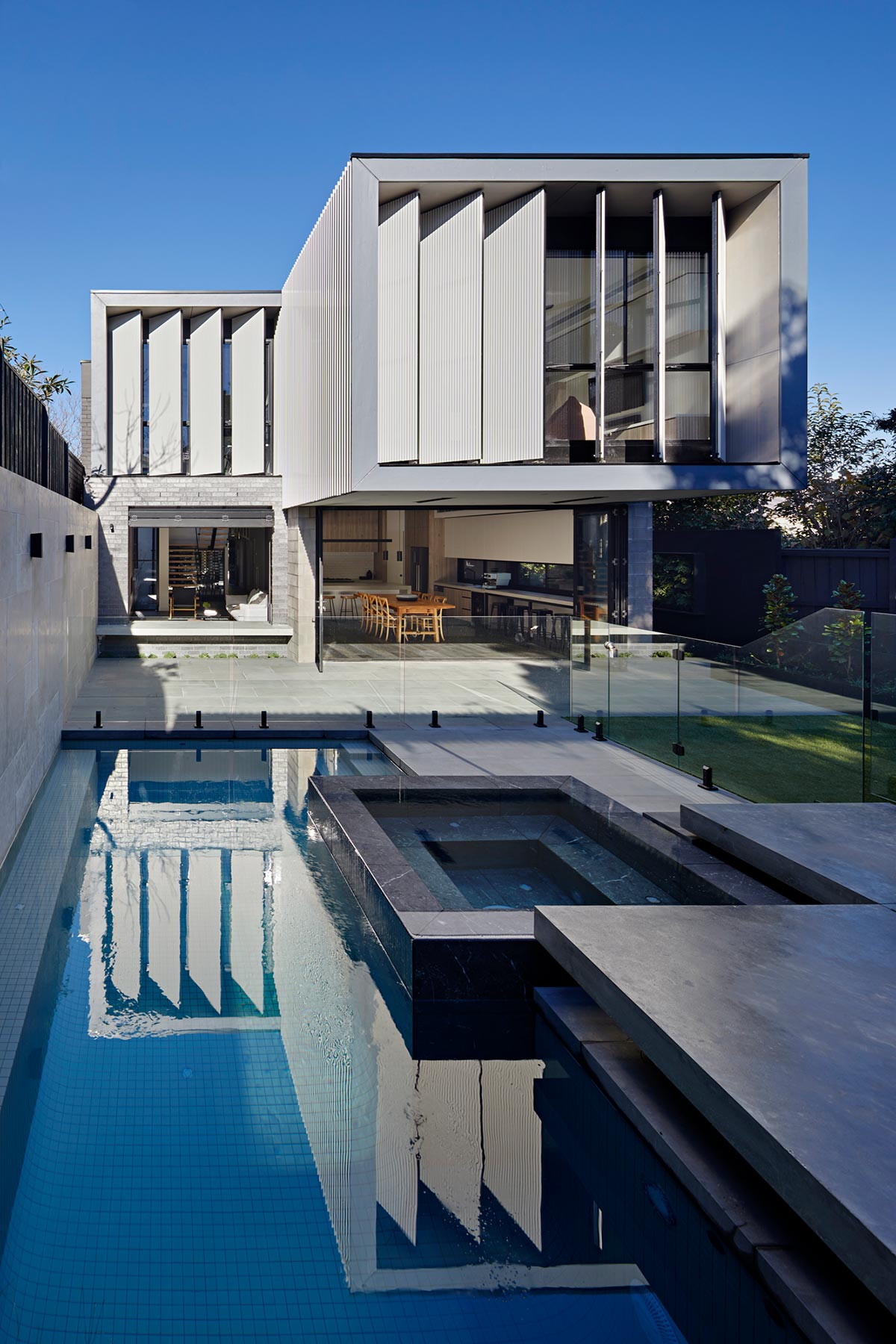 The backyard has been significantly excavated to be at the same level as the tower, which then terraces up towards the garage to the rear. For more years to come, the well-planned outline along with seamless execution will allow the inhabitants of Molesworth Street House to enjoy this reimagined Edwardian home.
Project: Molesworth Street House
Architect: Chan Architecture
Location: Kew, Australia
Type: Renovation
Photography: Tatjana Plitt