Located a stone's throw away from Melbourne CBD, the Carlton Cloister designed by MRTN Architects is a renovation of a single storey, single fronted terrace house. The brief was to create a comfortable home for the family that features new usable spaces, integrated outdoor spaces and a new northern orientation. Intending to be a long term home for the clients, let's see how the team breathed new life by adding timeless aesthetic and contemporary elements to this traditional inner Melbourne home.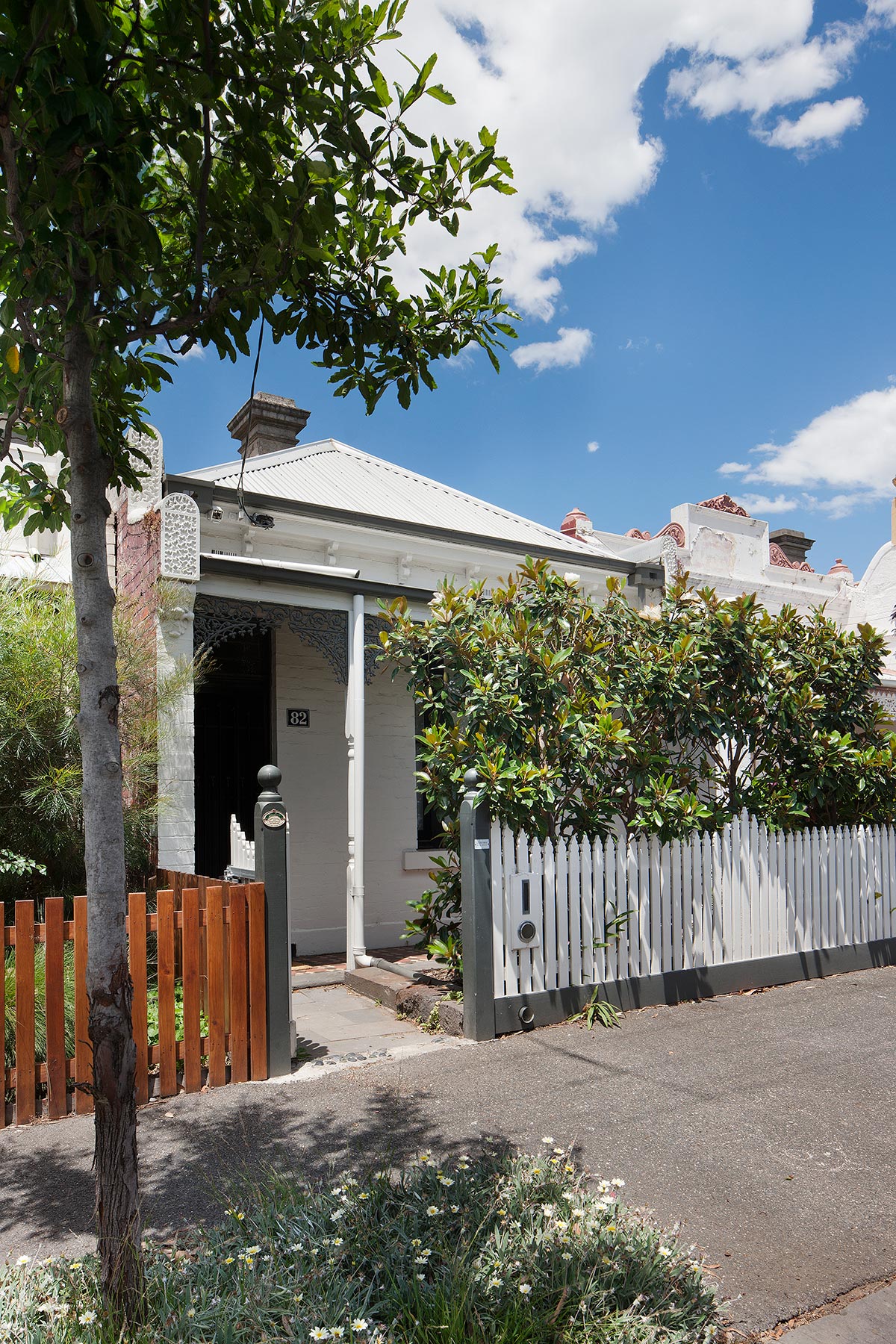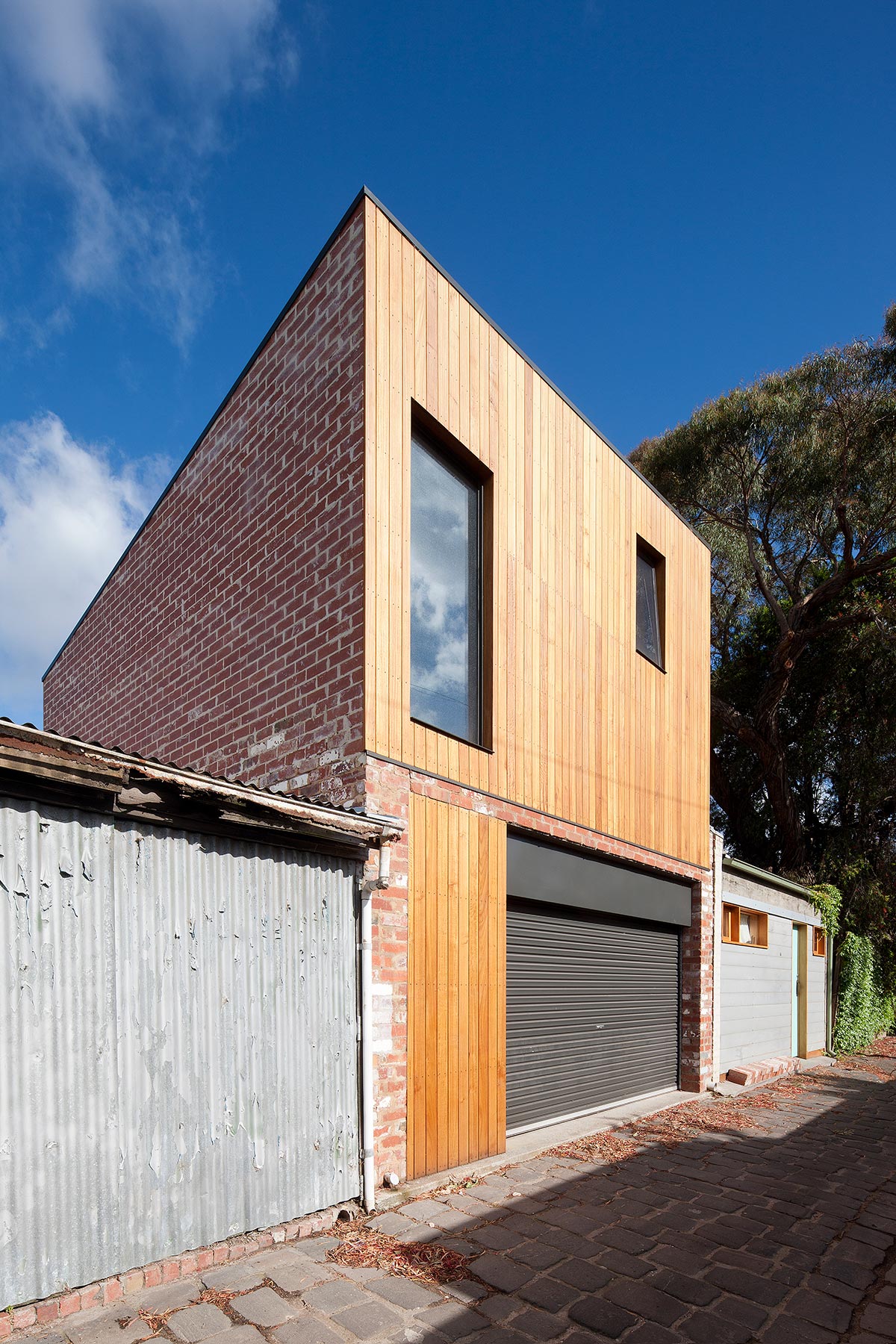 Like much of Melbourne's Victorian era homes, the house is protected by a heritage overlay so new works shouldn't be visible from the street and upper stories are not to be constructed over the front two rooms. The goal is to preserve the historical character of the street while introducing a brand new design and functionality to the existing house.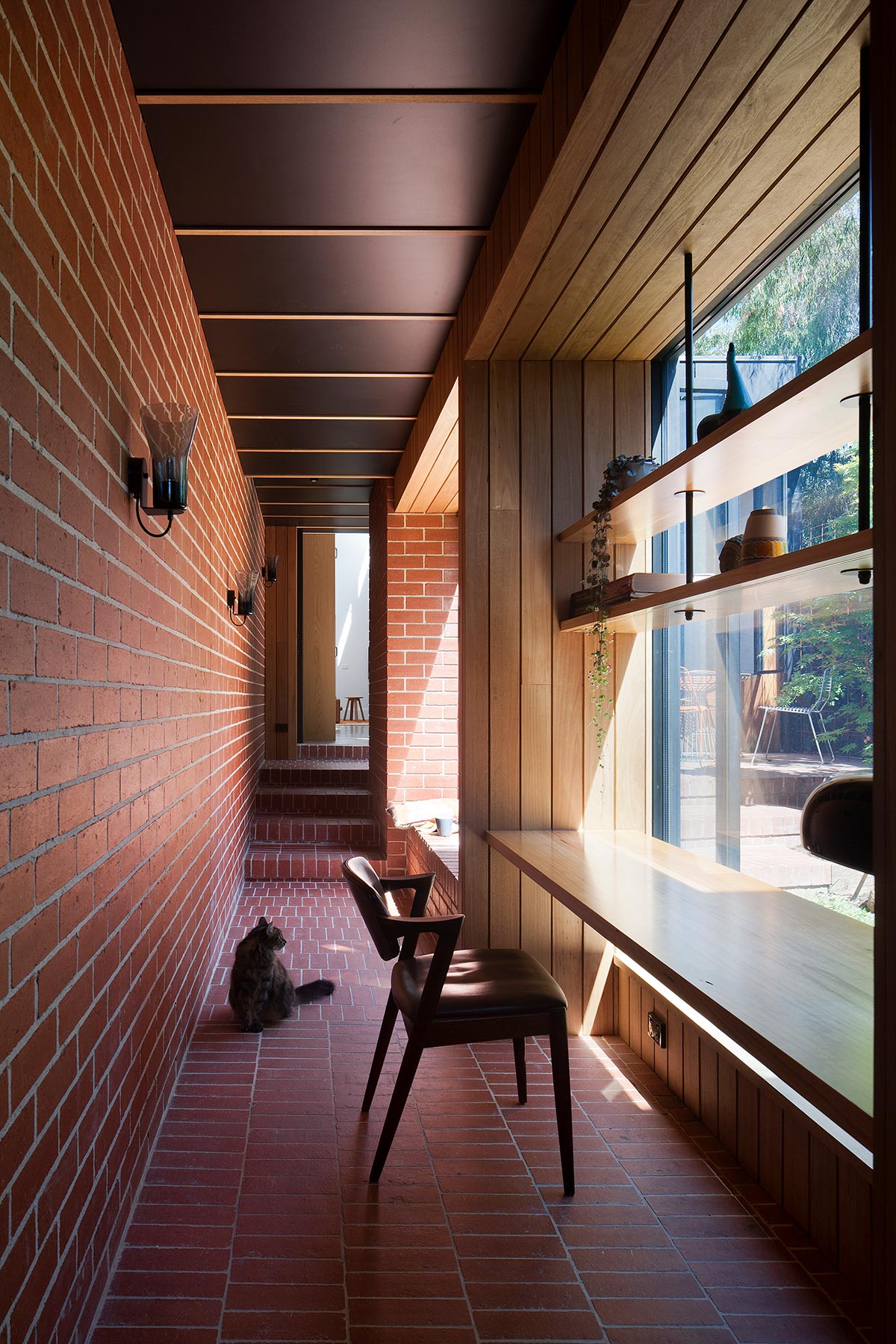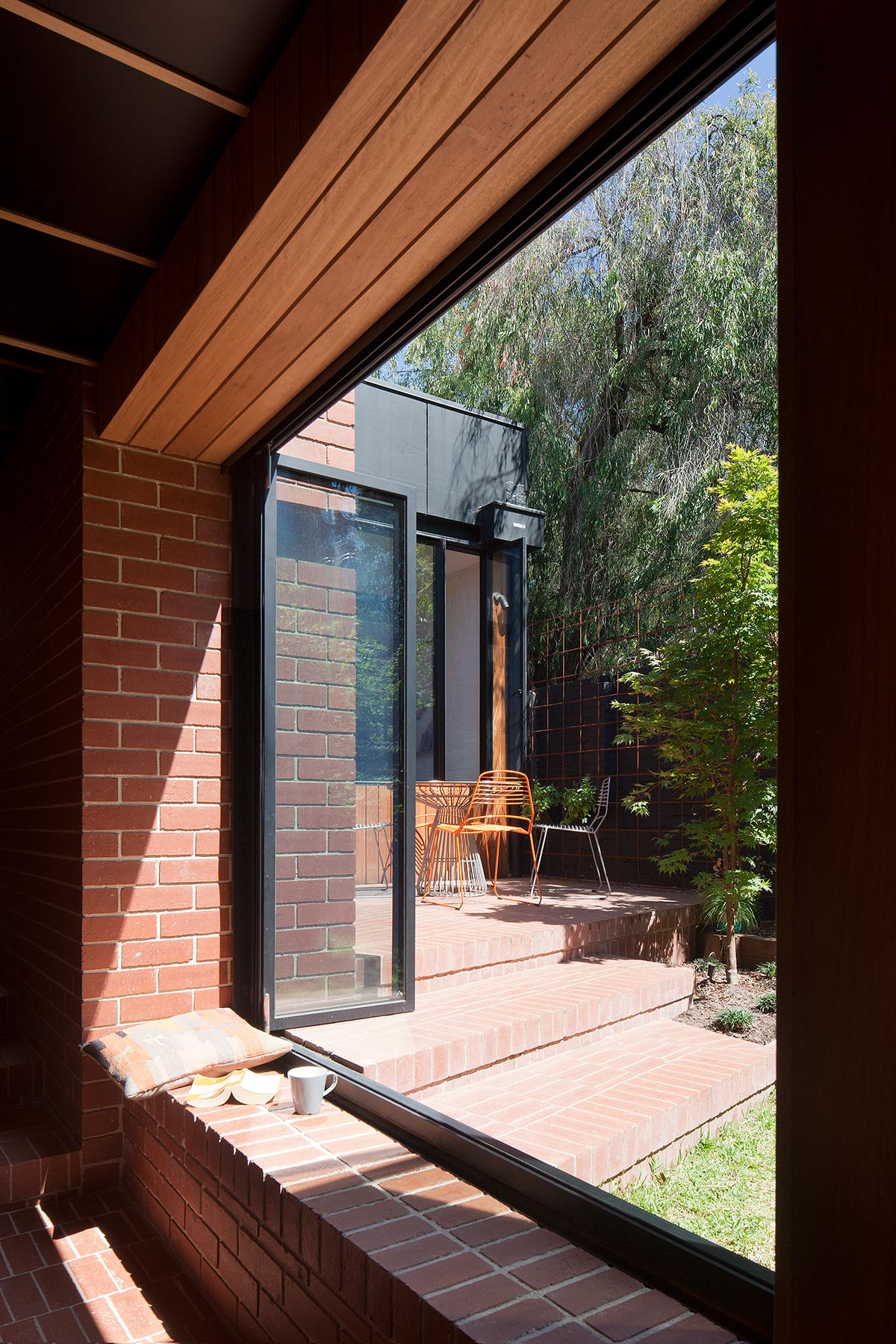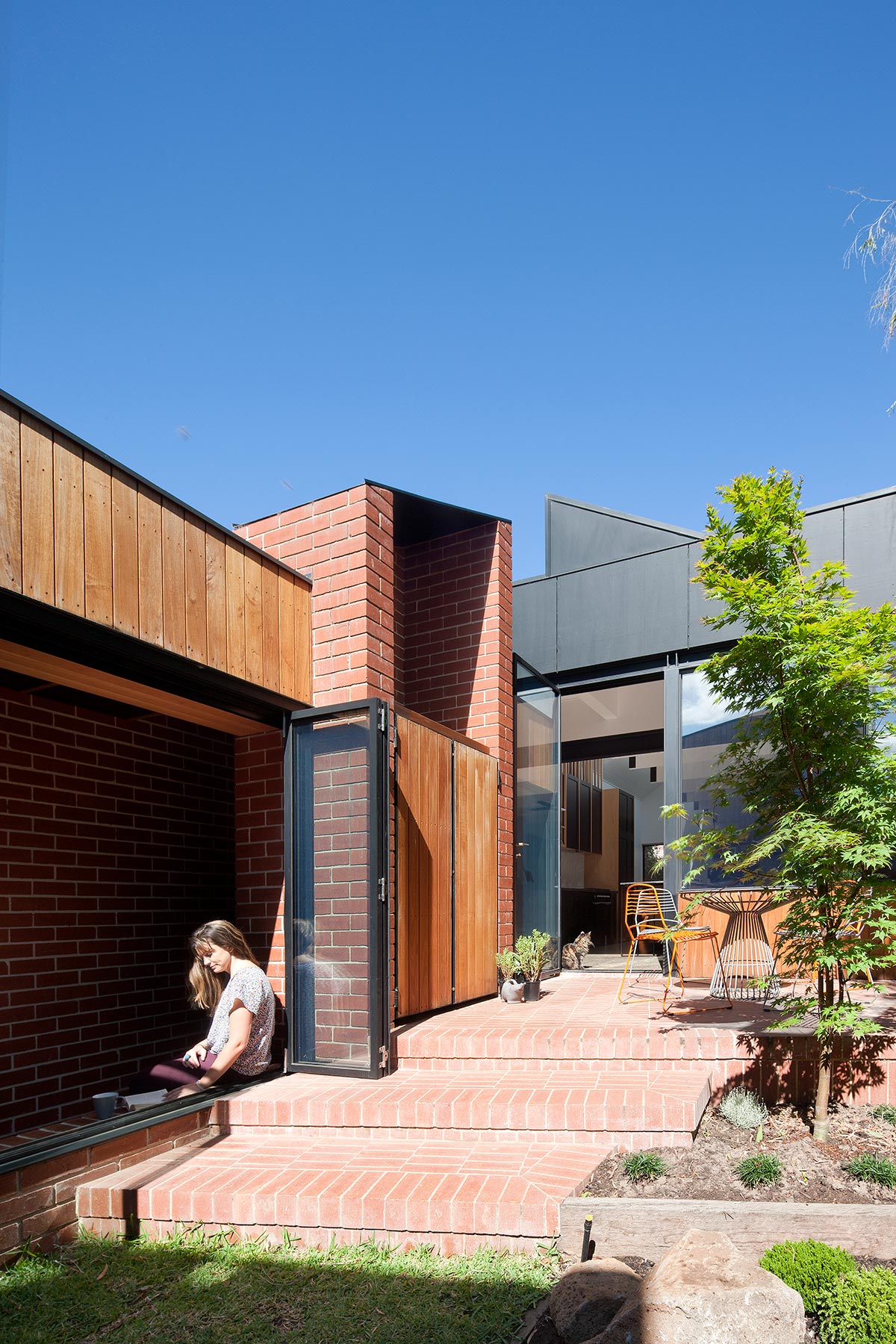 "The corridor link between the main house and the two-storey addition is imagined as a cloister, by definition a covered walkway often with a garden connection. The steel framed north facing glazing encloses a circulation space with additional living, playing and working spaces located along its length. Taking up valuable outdoor space the cloister is continuously connected through to the garden. Built entirely from red brick and Blackbutt cladding, materials more closely aligned to external spaces than and interior ones enhance both the cloister and outdoor aspects of the connection." – MRTN Architects
At the start, the brief was simply for a main bedroom with ensuite. The clients wanted a home office space and added storage but are quite uncertain about the spatial possibilities given the site dimensions. The team added functional living spaces throughout the length of the corridor which allowed them to include not only a study area and storage but also north facing spaces to live in with the ten-metre length by one a half metre width of the corridor.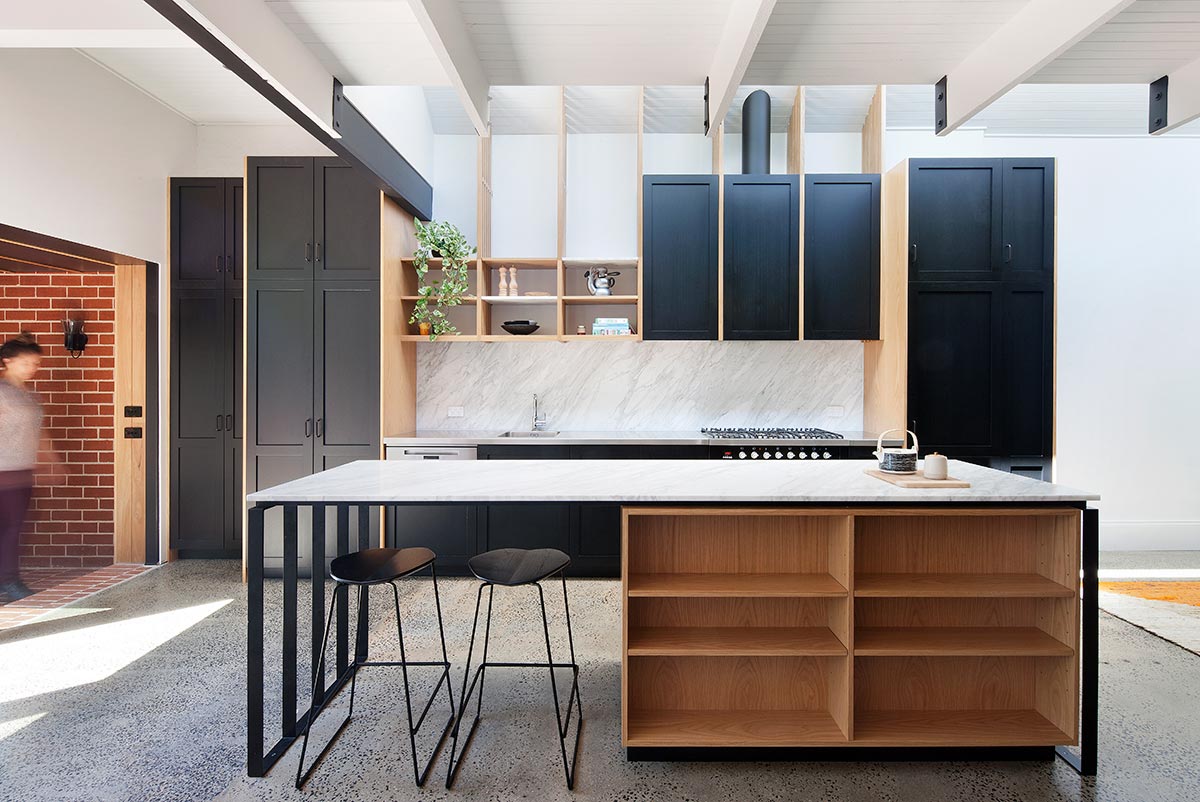 "Our client was brilliantly engaged and focussed throughout the whole process – design and construction. They were conscious of the fact they were making quality over size decisions in their environment. We helped them transform their two-bedroom terrace house of 16 years into a comfortable family home for the long term with providing additional usable areas, integrated outdoor spaces and a new northern orientation." – MRTN Architects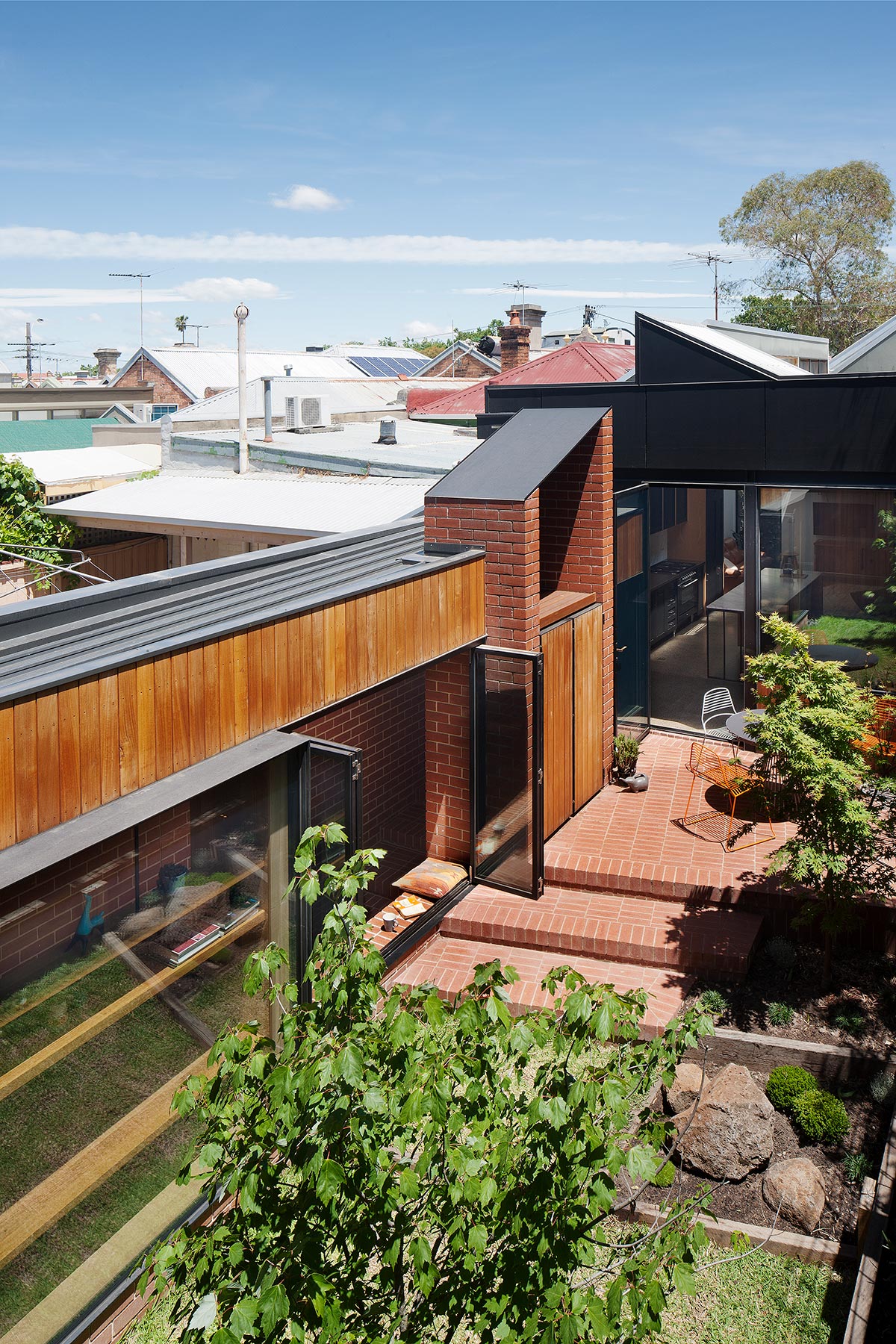 MRTN Architects struck the perfect balance between retaining the original characteristics and incorporating new design to this old pad, magically transforming it into a super chill home filled with character and personality.
Project: Carlton Cloister
Architect: MRTN Architects
Location: Melbourne, Australia
Type: Renovation
Photography: Shannon McGrath