Blue jean baby, we've got a real treat for you! We recently launched a whole slew of bedding and accessories in everybody's favourite blue hue as part of our Welcome Home collection. From chambray bedding to cushions and ottomans, this fresh shade of blue is just the subtle reminder of summer skies you've been hoping for as we head into next season. So, how do you mix these blue dreams into your bedroom oasis? Not to fret, we've got you covered.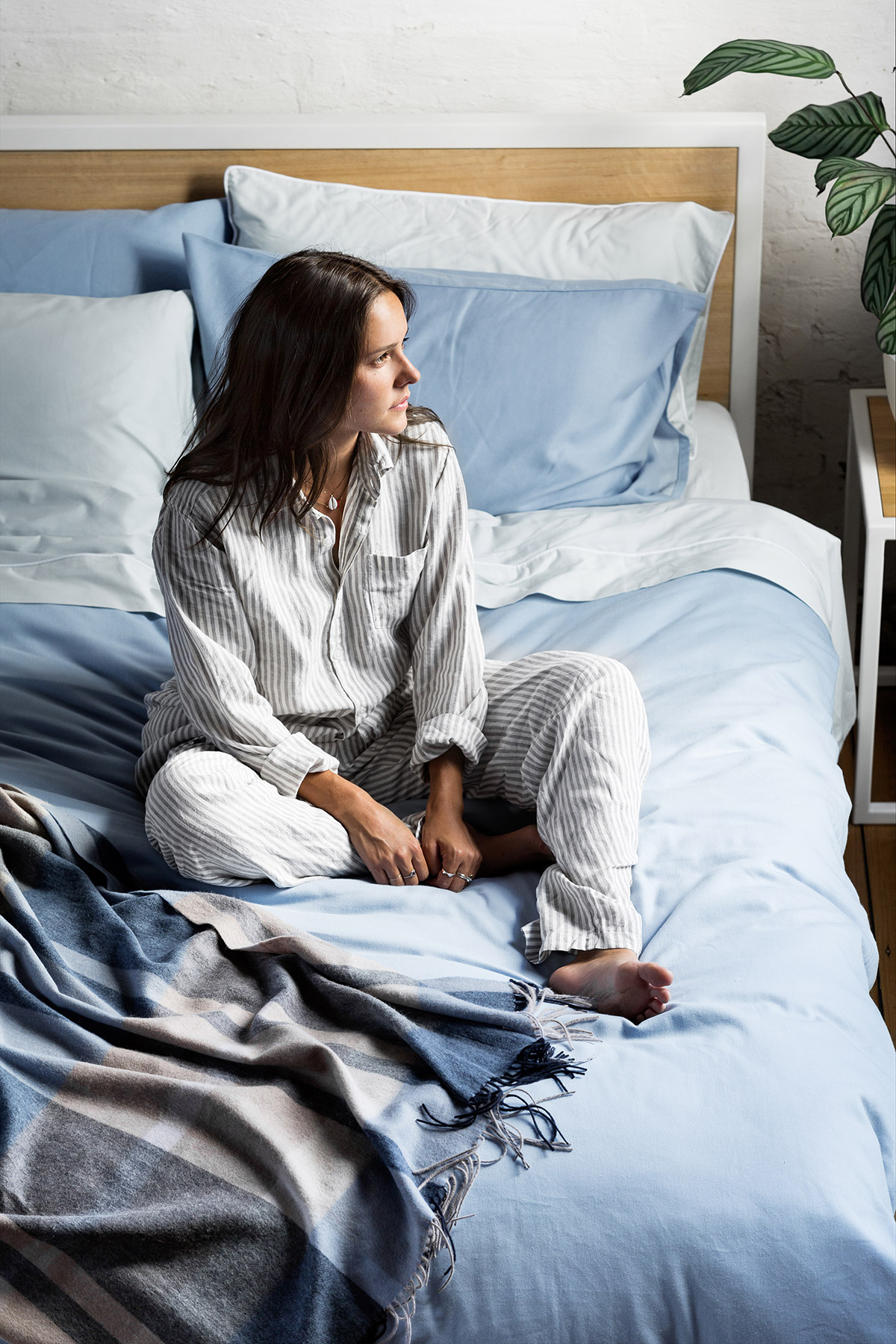 A simple way to incorporate chambray into the bedroom is by introducing a mix of textures with your chambray quilt cover set. A throw pillow or ottoman from our Leo Navy Leather collection or a good wooly blanket for the foot of the bed can make the plush effect of chambray feel really cozy. If leather isn't your thing, Uashmama makes these really great leather-like paper pillows that bring in texture with a similar look. Milk & Sugar also have these cute cotton cushions in a deep blue that perfectly complements chambray.
Picking up the rich blue of your chambray bedroom with the colours in your art prints and accessories is a good way to make the room feel cohesive. You can add something as simple as a framed abstract print or photograph that incorporates more denim shades. And adding something fresh and green, like a nicely potted plant, brings chambray to life too.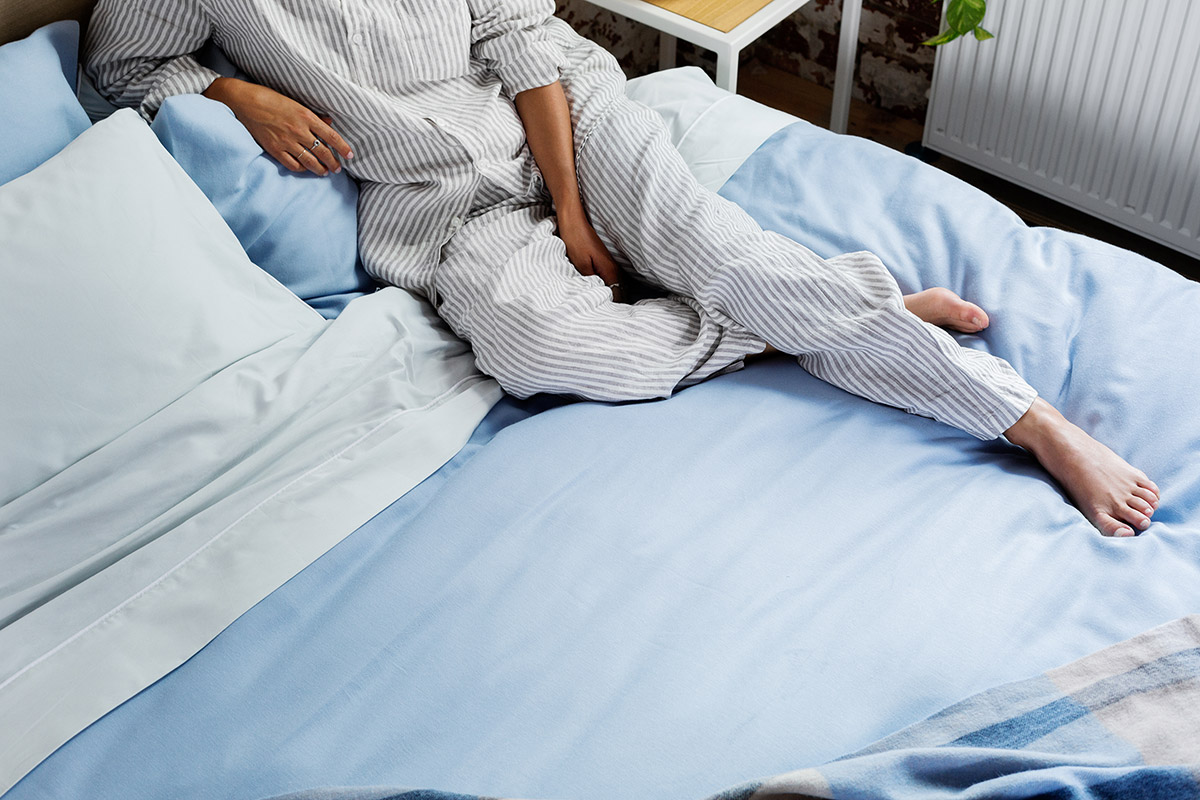 Mixing chambray with soft neutrals like greys, creams, and whites will keep it feeling fresh. Alternatively, pale pinks make the colour pop a bit more. Layering blue hues is also a cool way to take street style approach to your bedroom decor, as denim on denim is a timeless look. Check out the Marl Grey Rug from Nodi and our Navy Leather Ottoman, both make chambray pop.
As with all your Hunting for George shopping experiences, we'd love to be along for the ride. If you're struggling with how to make your chambray work, we're happy to talk you through some bright ideas in the shop or online. Bring along some photos and we'll chat it through.