A family home should respond to the functional challenges we all know a little too well. Completed by Technē Architecture + Interior Design in 2016, the Bell Street House is an impressive contemporary space located in Melbourne's inner-city suburb of Richmond that oozes comfort, familiarity, and warmth. With its understated aesthetics and minimalist design, the Bell Street House functions as a rather impressive family home that accommodates the client's love of entertaining spectacularly.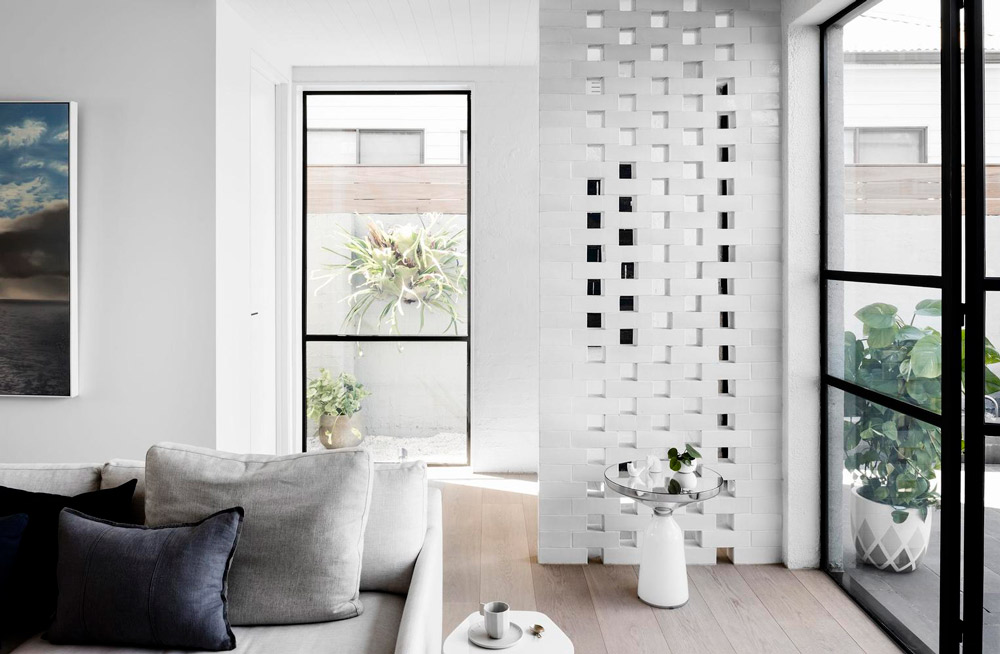 During the build, the architects reworked the interior and reconfigured the floor plan to create new spaces to meet the family's needs both aesthetically and purposefully. With functionality in mind, the folks at Technē have cleverly cooked up an interior filled with warm open spaces for hosting guests and maximising family time. Now, space is more flexible, more inviting, and perfect for intimate family gatherings.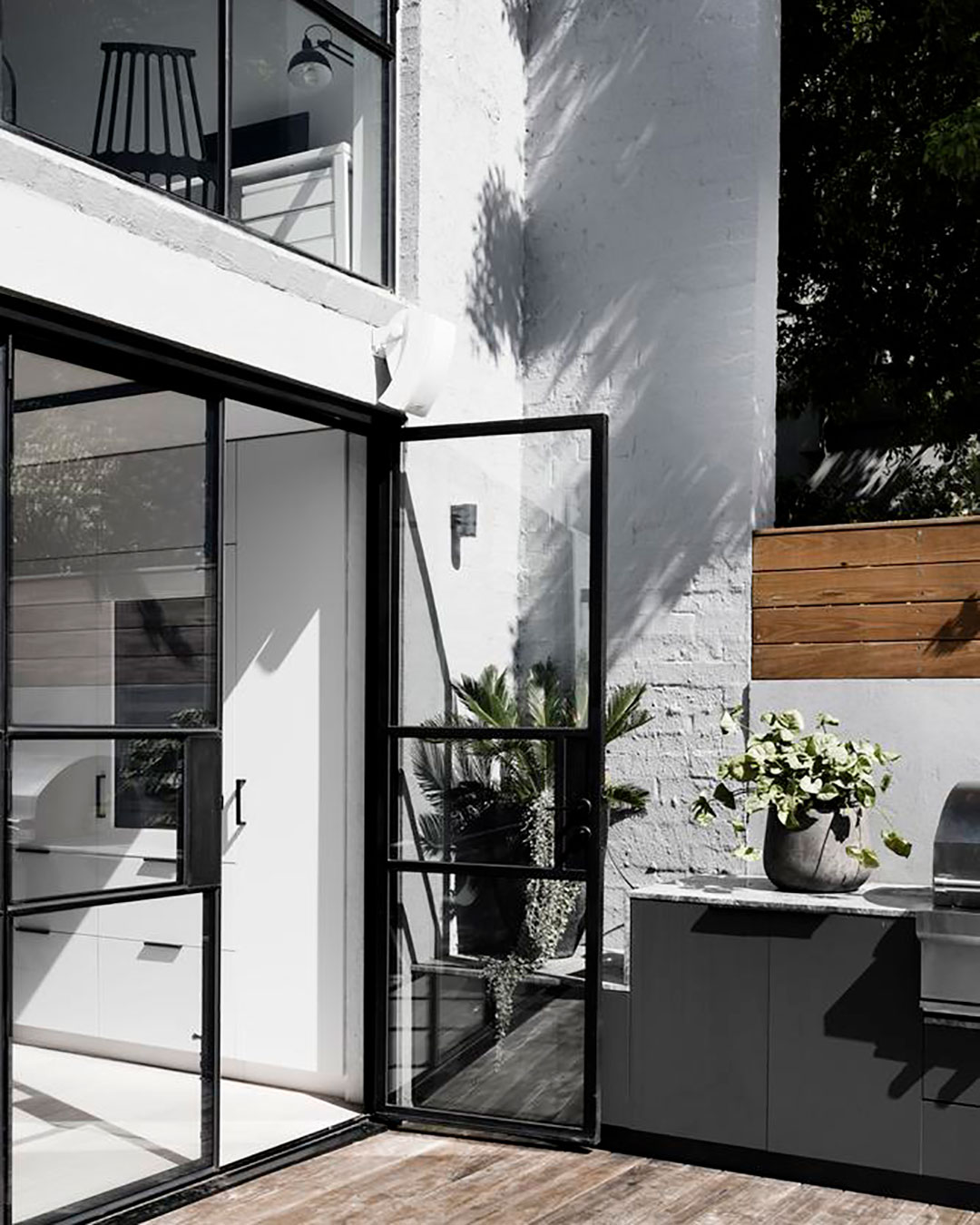 A monochromatic colour palette is offset perfectly by the use of marble and timber throughout, giving the whole space a feeling of warmth and comfort. Furthermore, textural finishes such as chunky carpets and rendered brick were used to add to the homeliness of the space. Natural light is abundant thanks to the steel-framed windows and doors. Exuding a sense of lightness and bring calm to those within it, whilst maintaining a strong visual connection to the courtyard spaces, which scream entertainers paradise.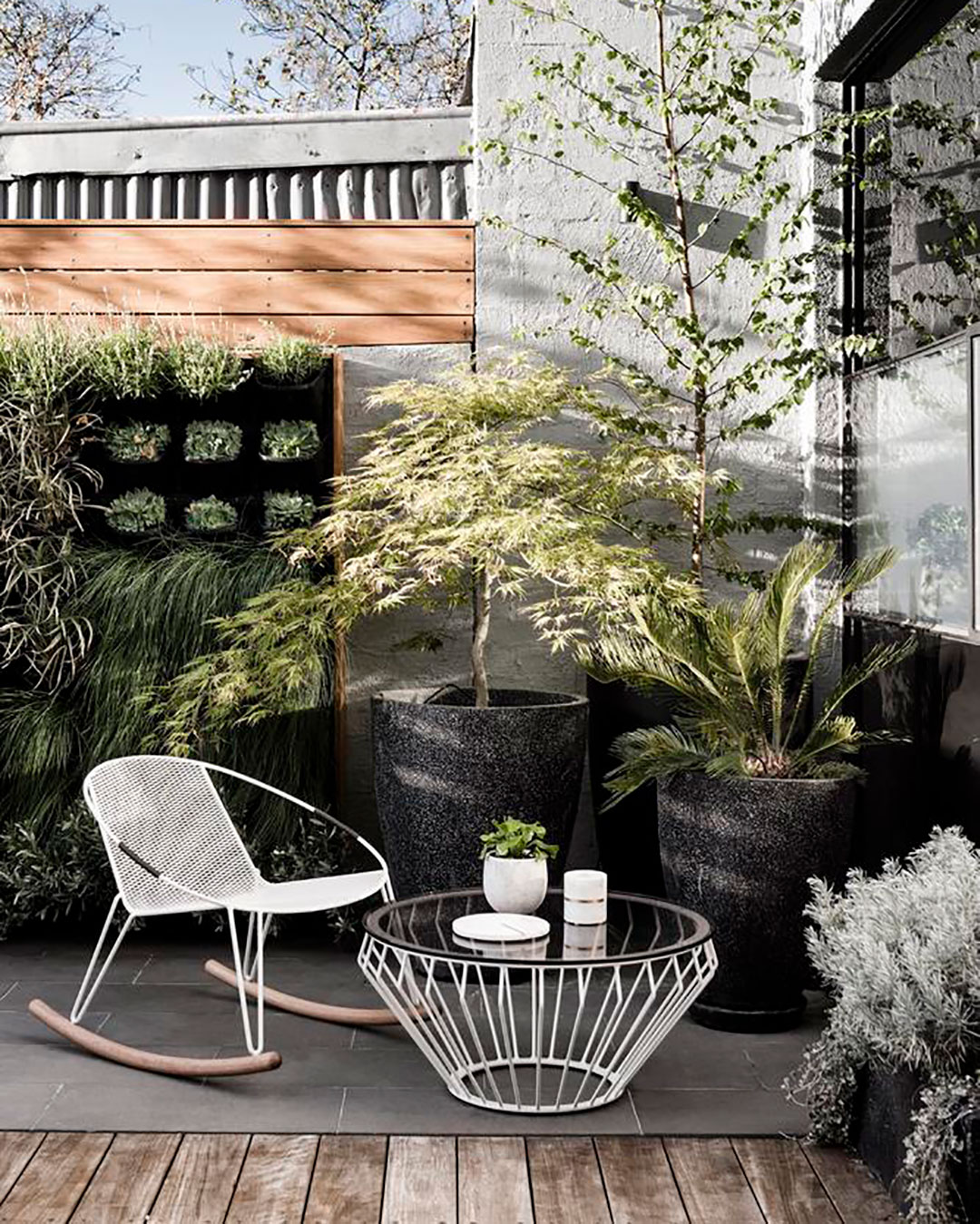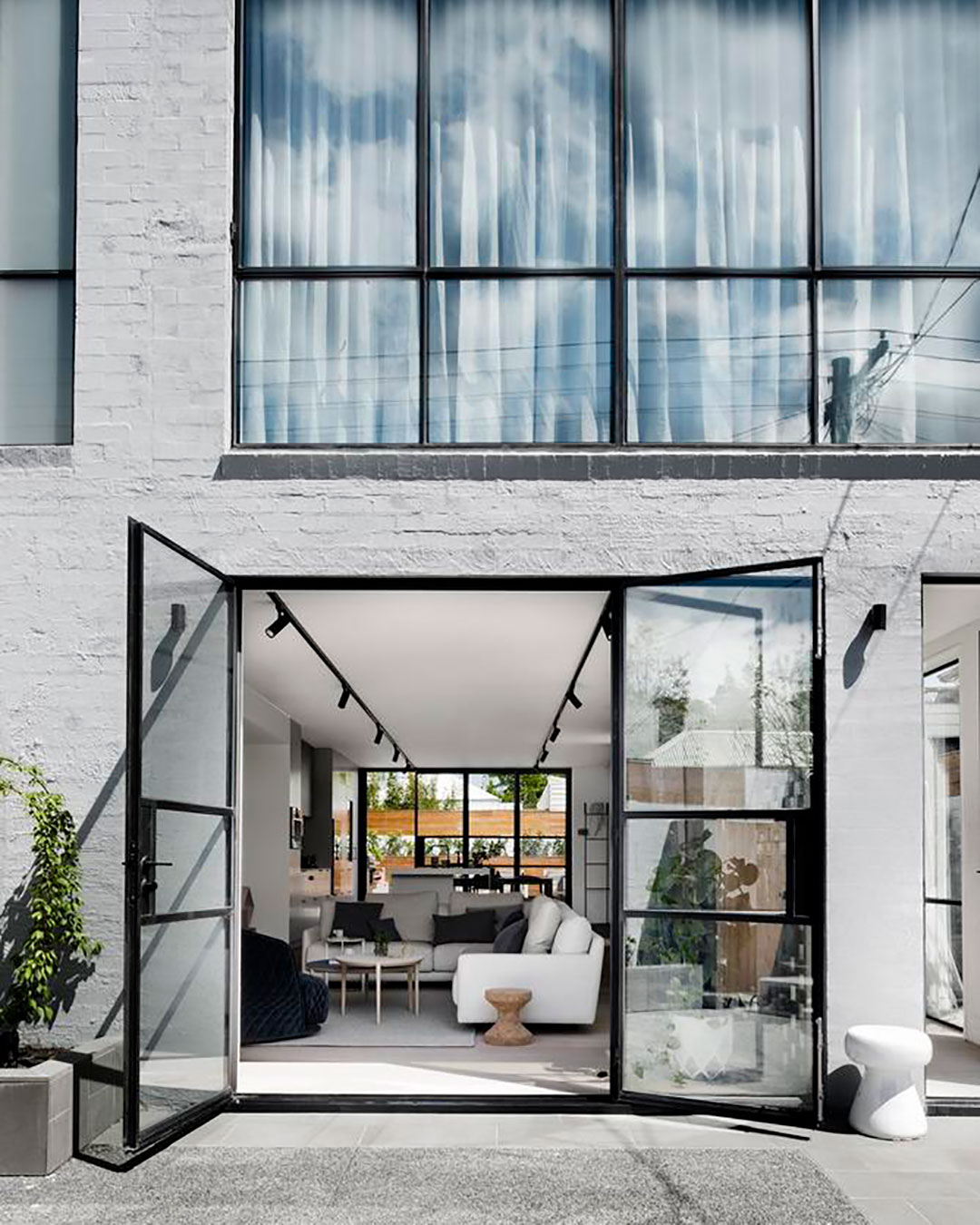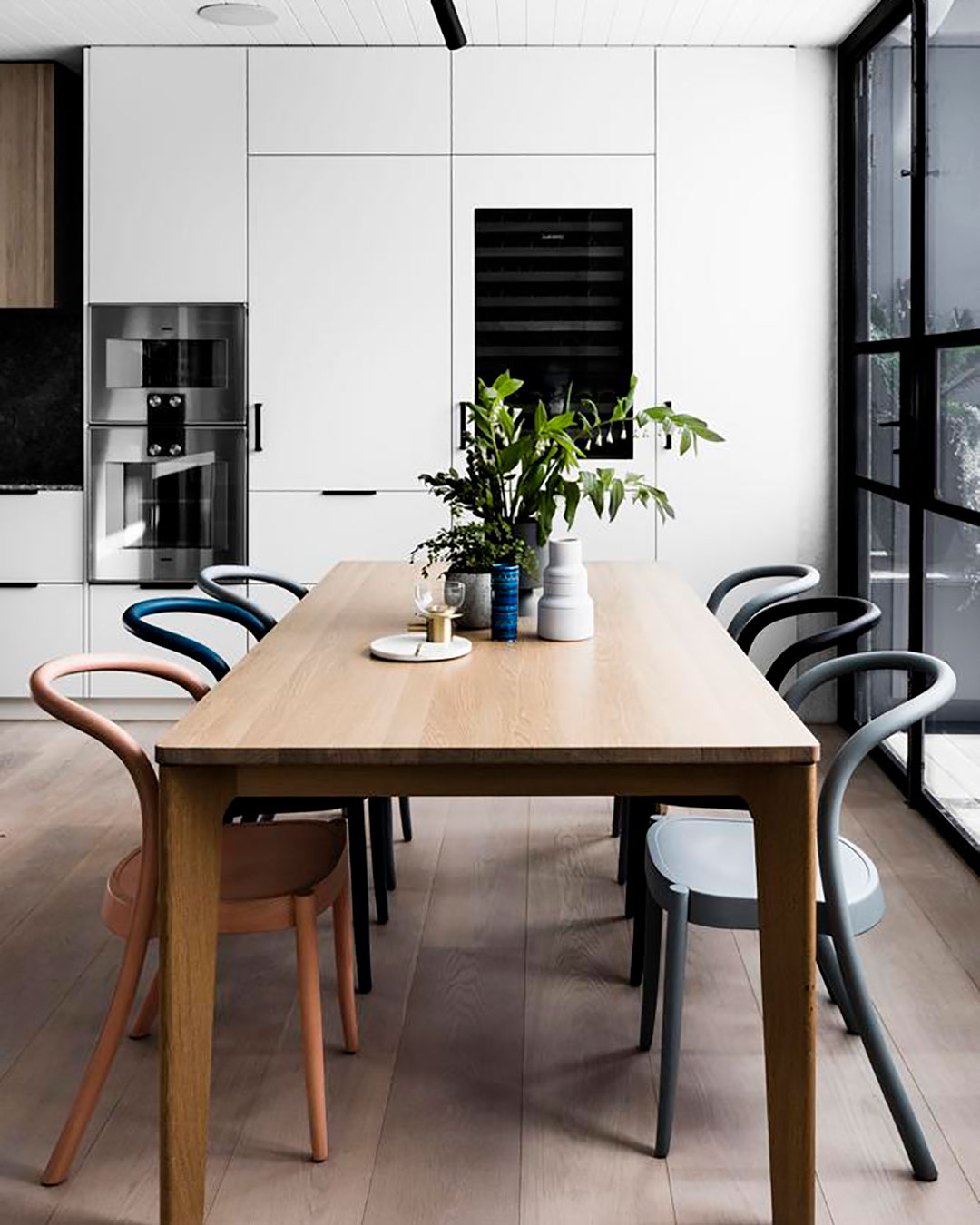 "It was important to create openness and continuity between the interior and exterior spaces, allowing the home to respond flexibly to the needs of its owners," explains Technē's designer and project leader Jonny Mitchell.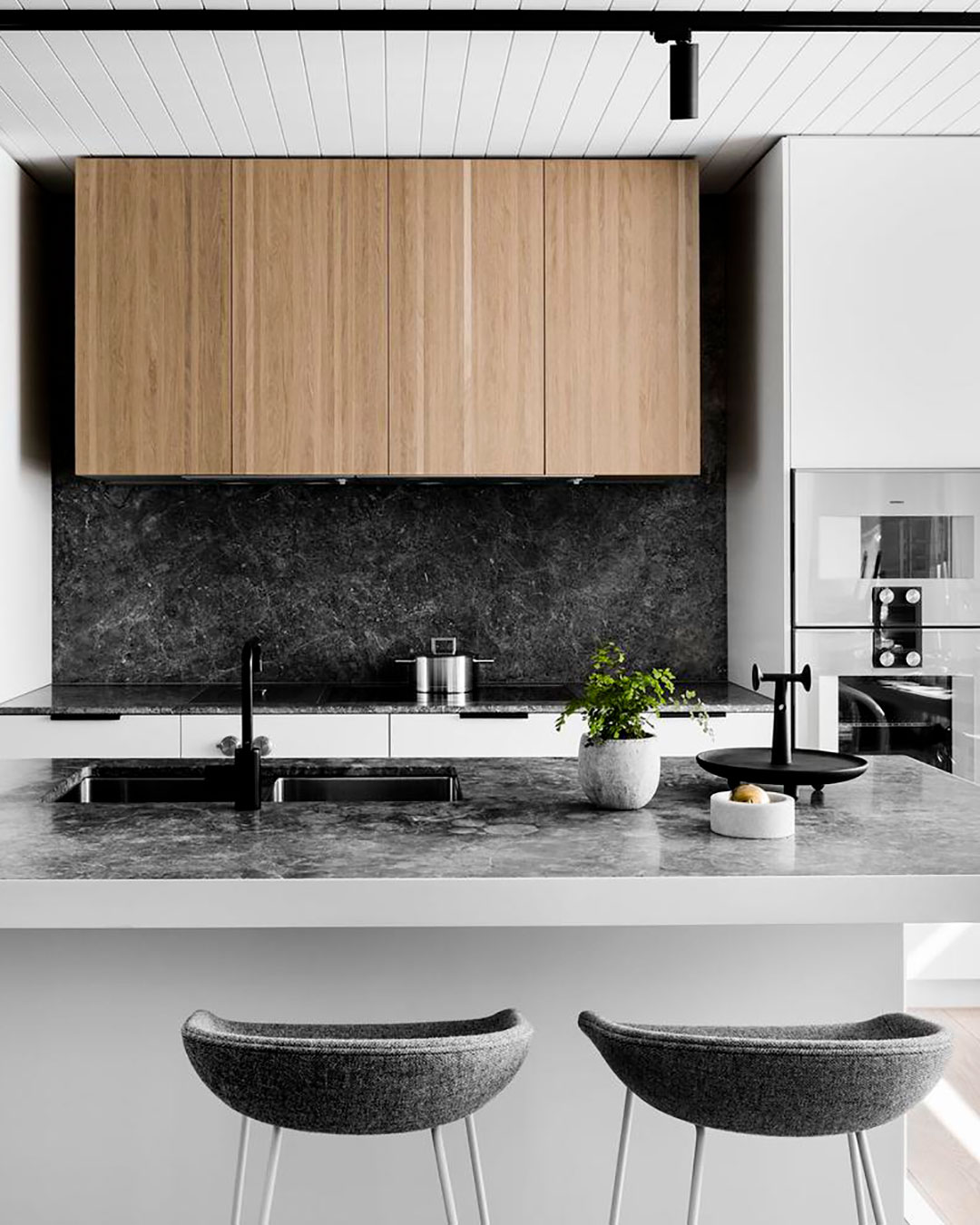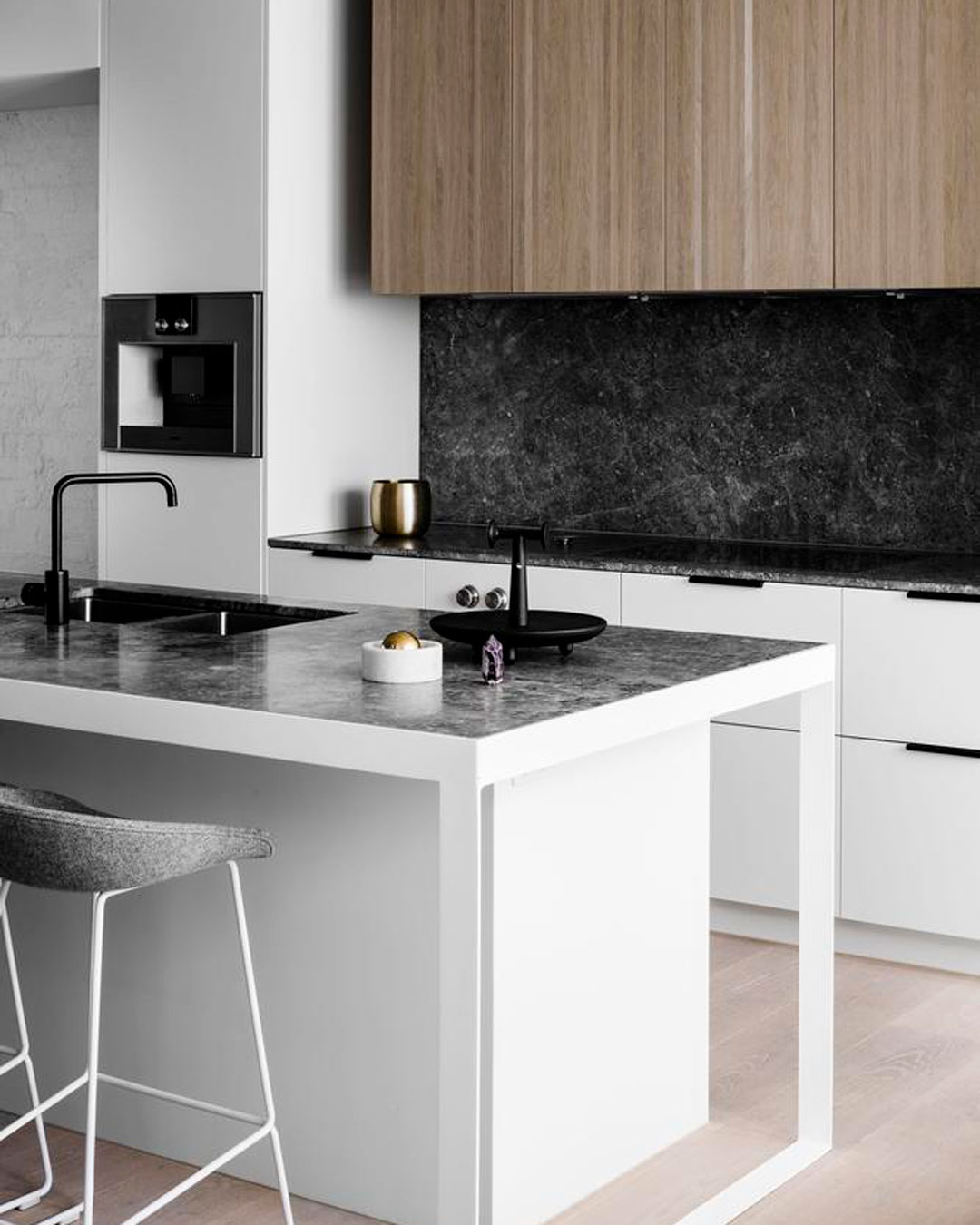 Fulfilling the client's wish for a more functional home, the architects also redesigned both the front and rear courtyards to create a more vivid connection between the indoor and outdoor areas. Here you can find a dazzlingly lush landscape filled with small trees, timber trellises and modern outdoor furnishing that extends the entertaining area even further. The outdoor entertaining hub is complete with BBQ, outdoor kitchen and comfortable seating, taking outdoor dining to a whole new level.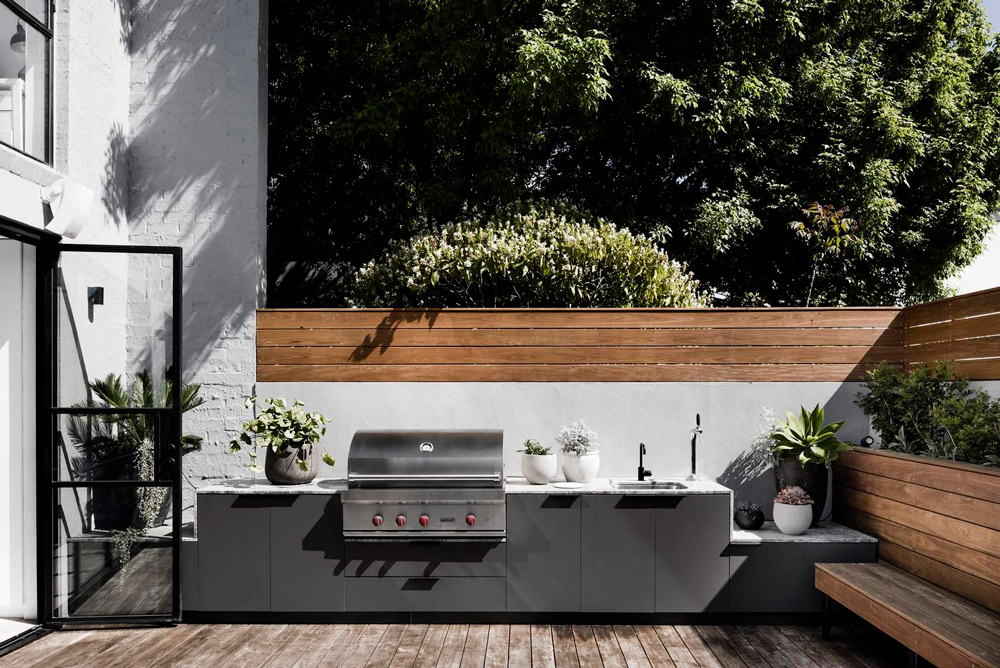 With its authentic design and unique use of materials, this family home is exactly what the homeowners wanted: a haven that's both highly functional and equally enjoyable for all members of the family!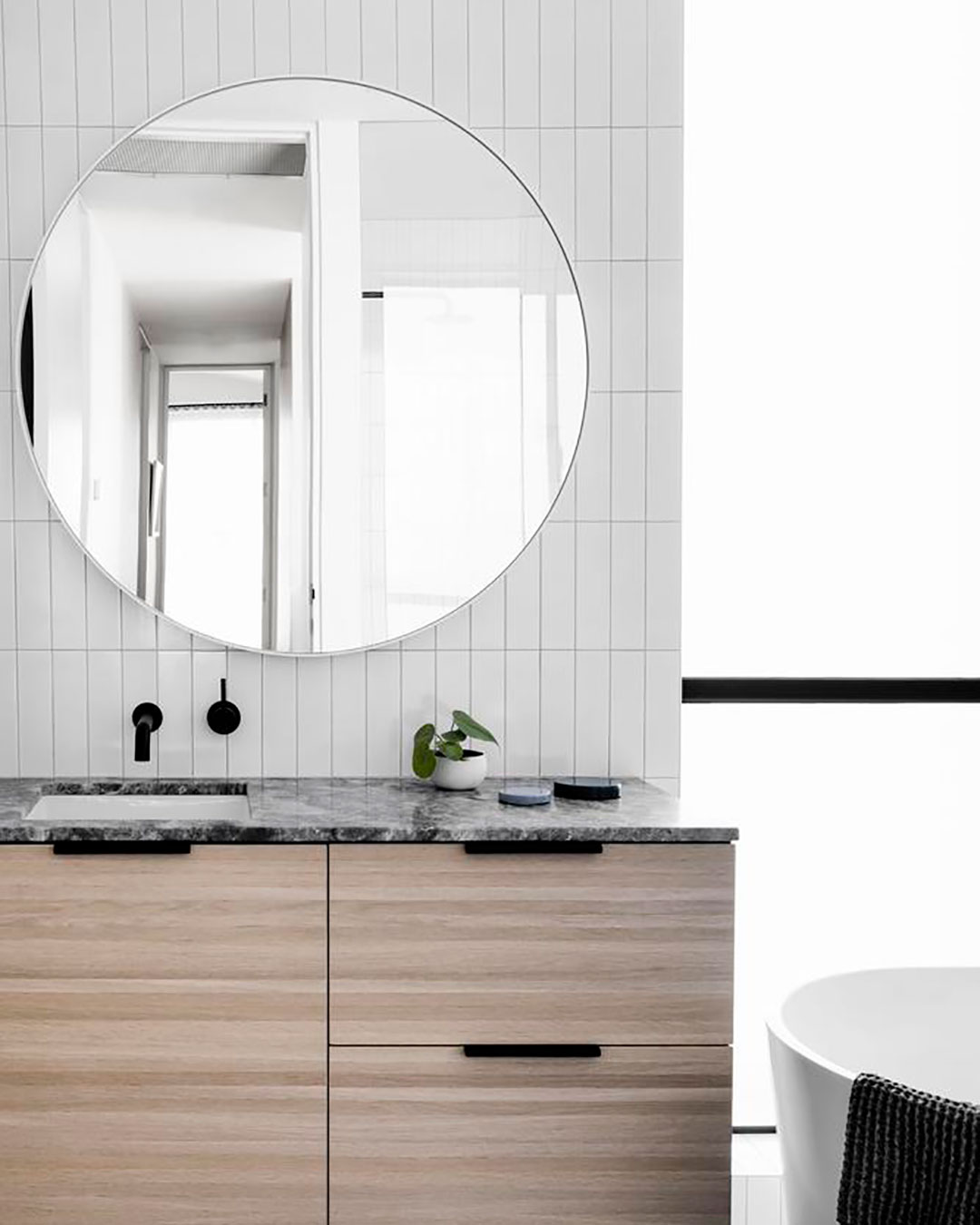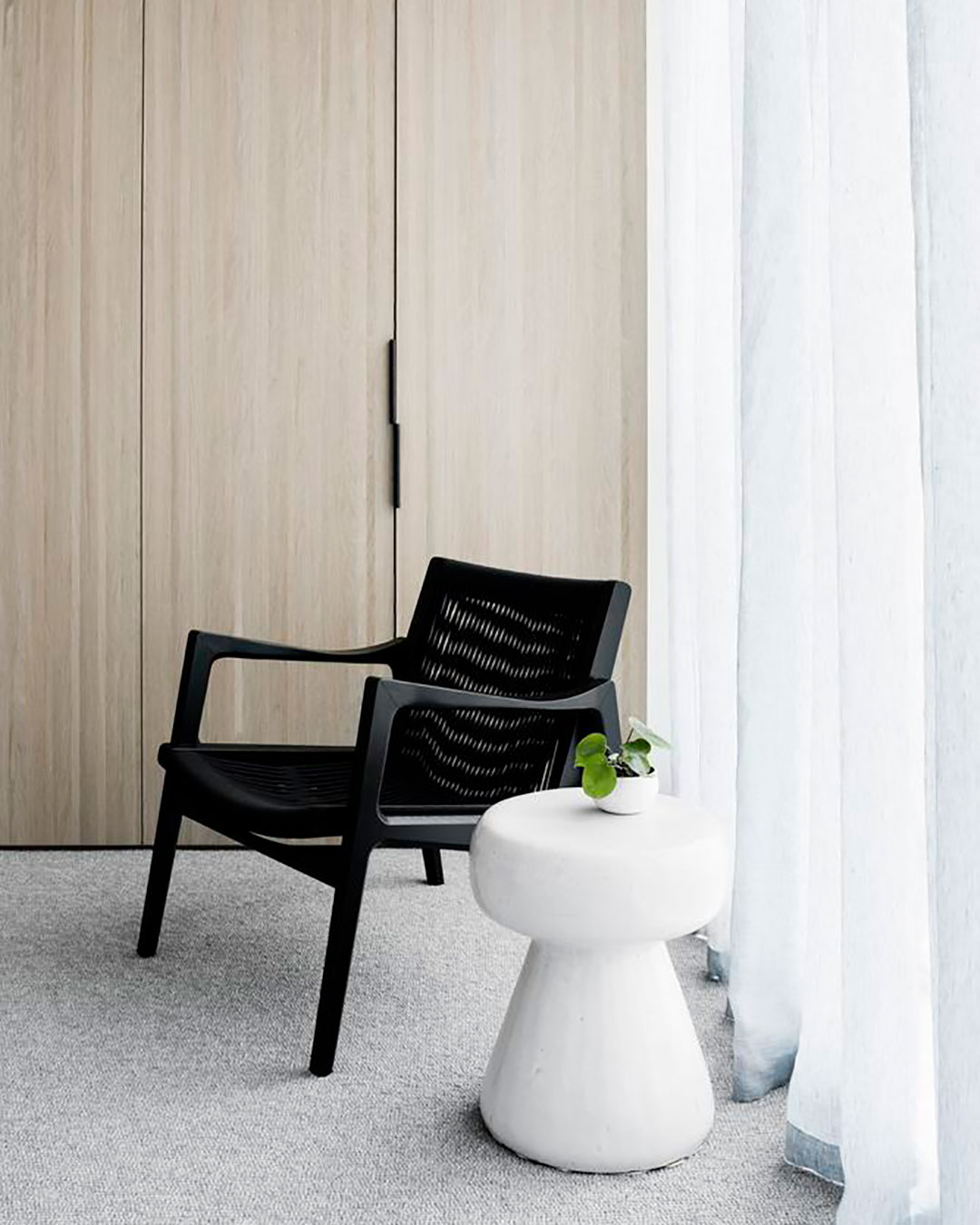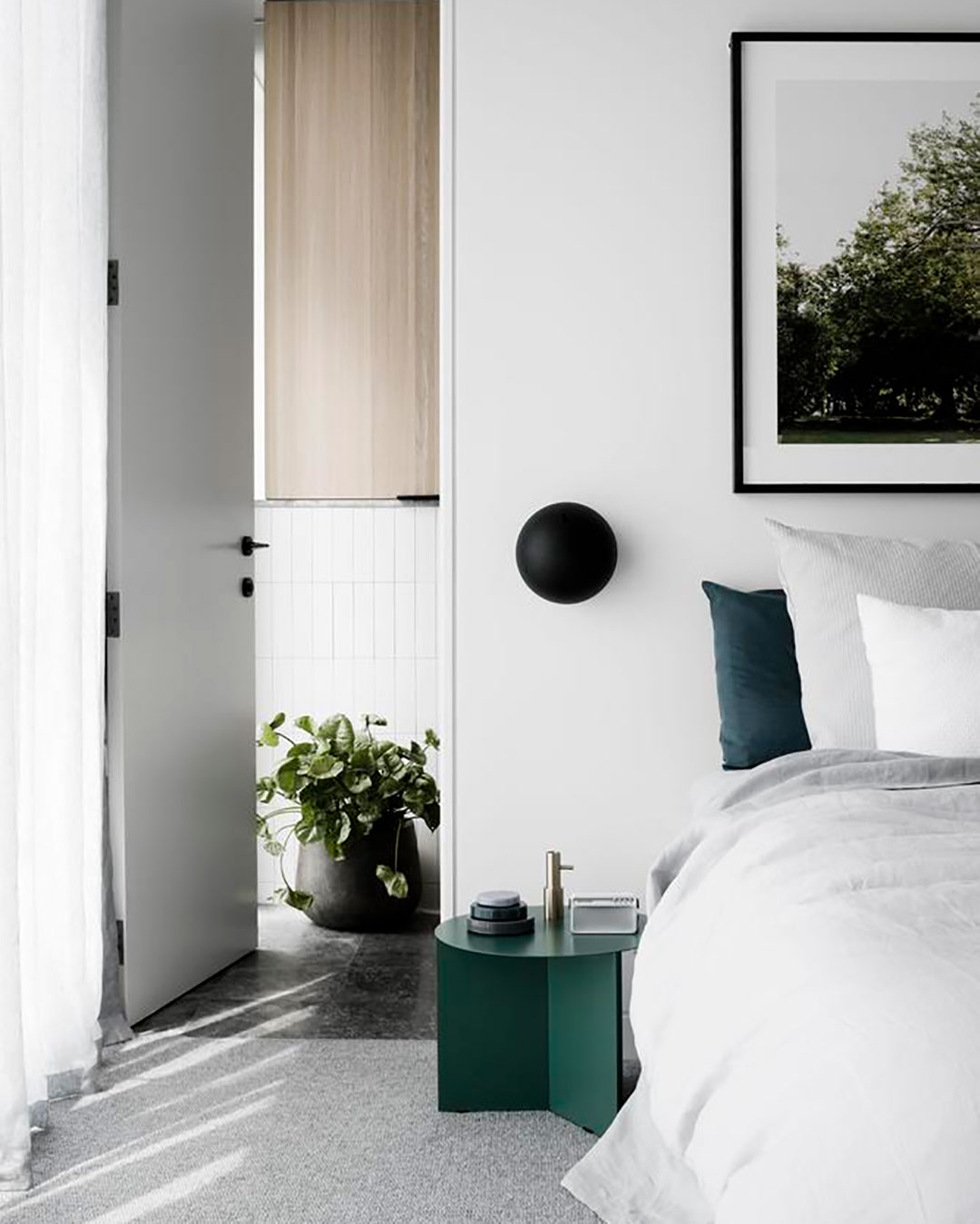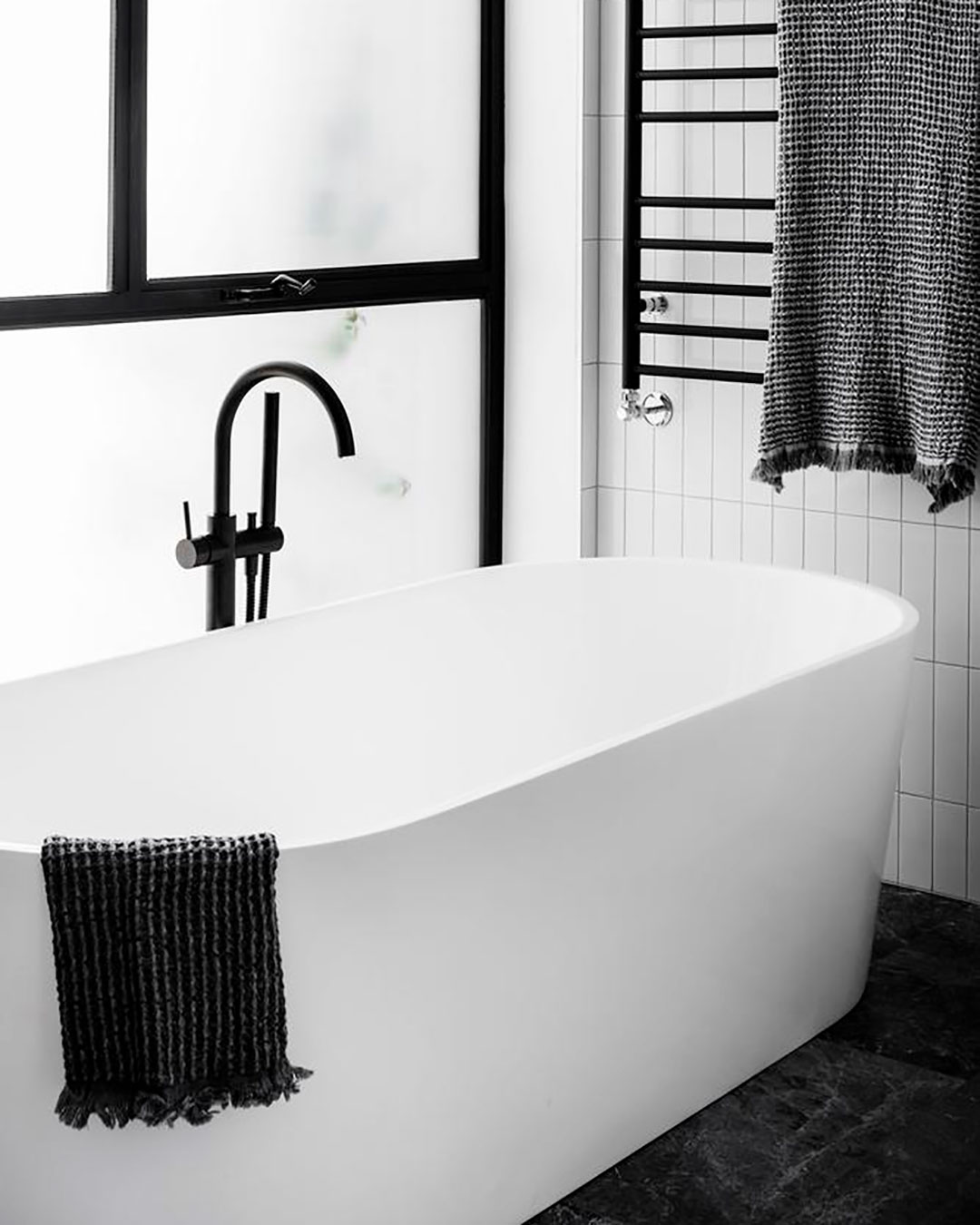 Photography by Tom Blachford, Styling by Lucy Bock.