The beautiful Back Box House is the transformation of a Victorian home that had been neglected for several years and undergone many layers of renovations. Designed by OOF! Architecture, the magnificent old Victorian house is refreshed, adapted, and expanded in two stages over ten years to suit the ever changing life of its 21st century family. Shall we go inside?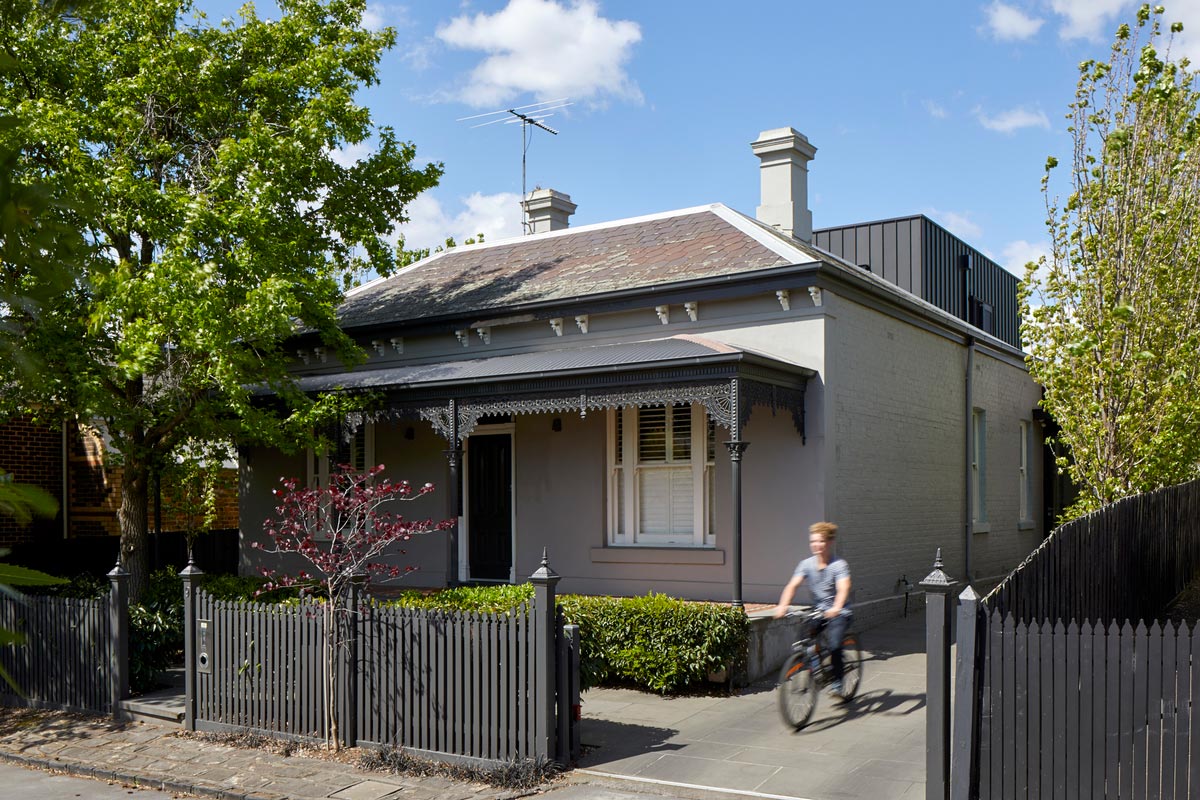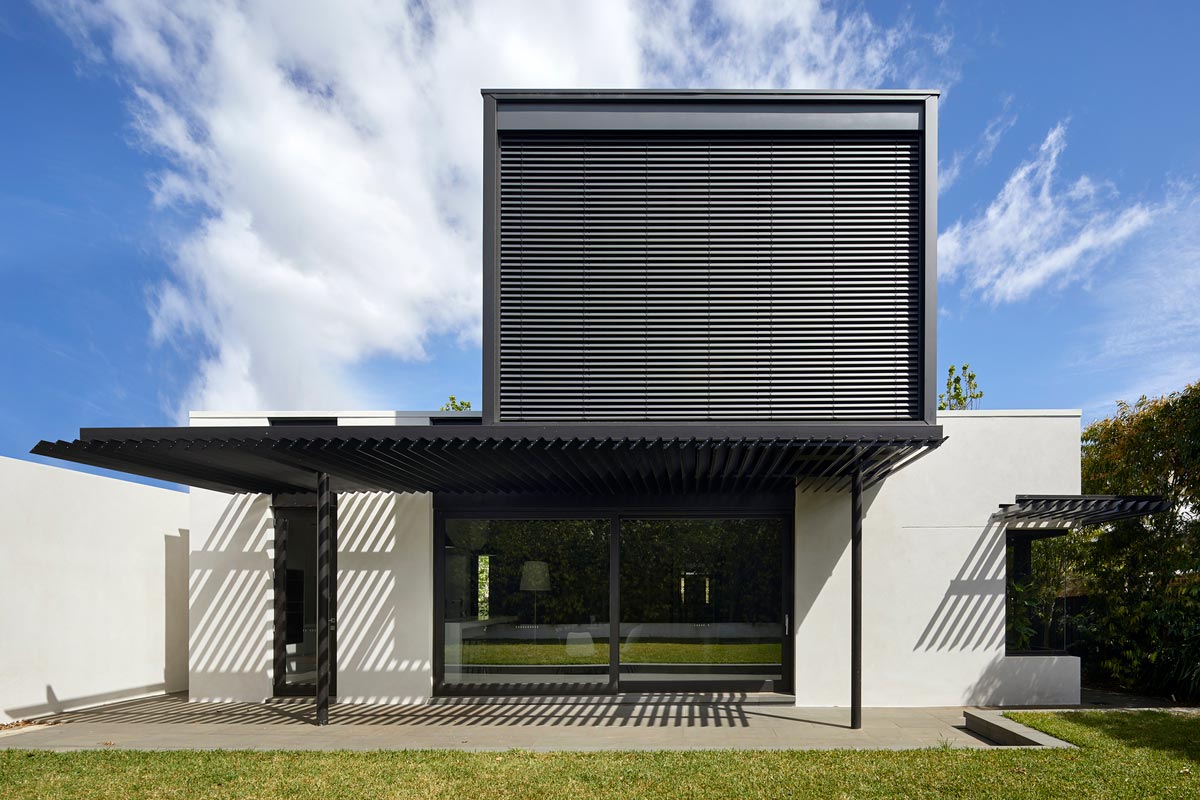 "The brief was to revive an old house for the life and times of a 21st century family. Stage 1 started as a home for a family with young children but Stage 2 (recently completed) is now a home for a family with growing teenagers – and parents who needed more room for themselves. Originally intended as work in 2 stages – for sensible time and budget management reasons – an extended passage of time allowed the design to evolve." – OOF! Architecture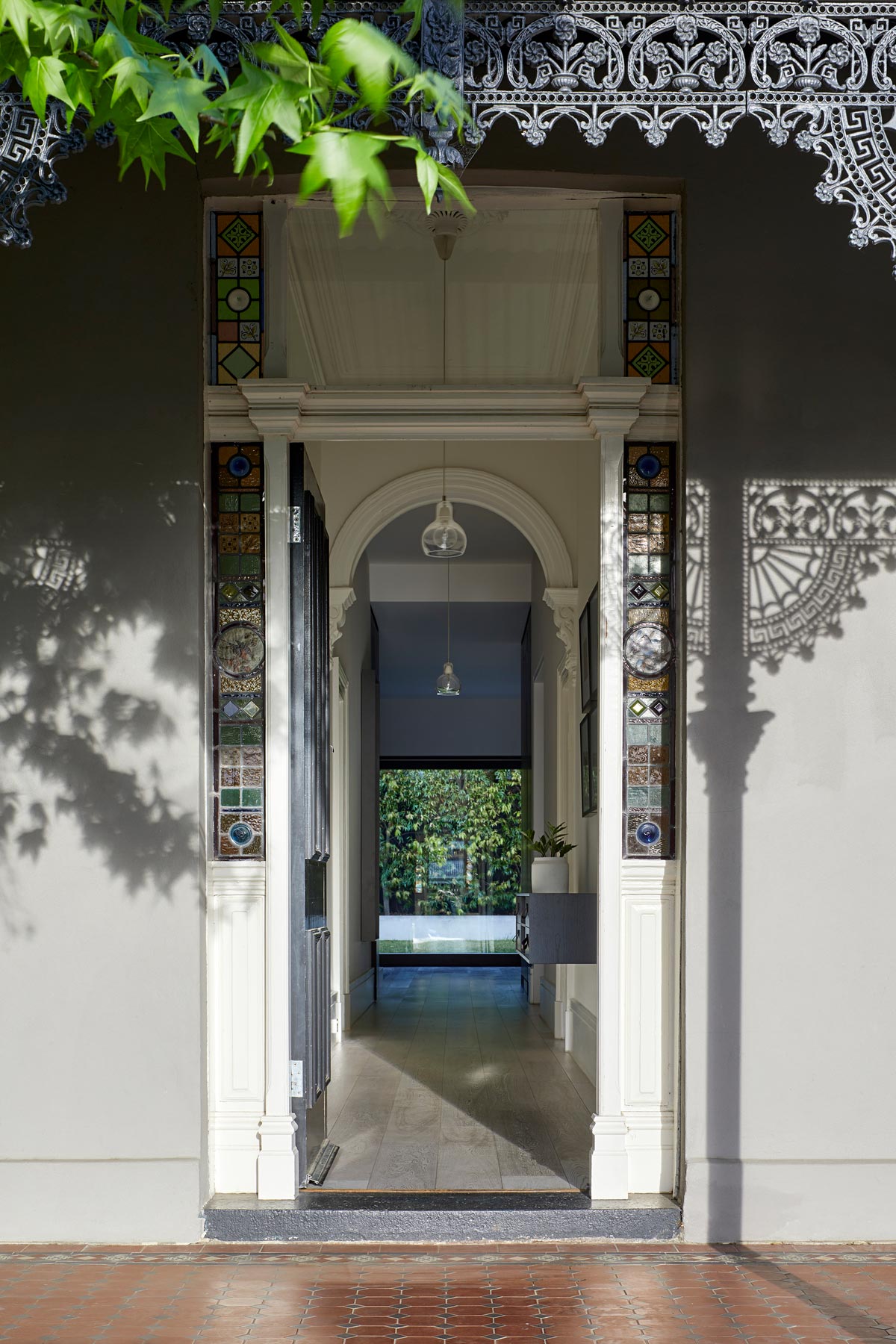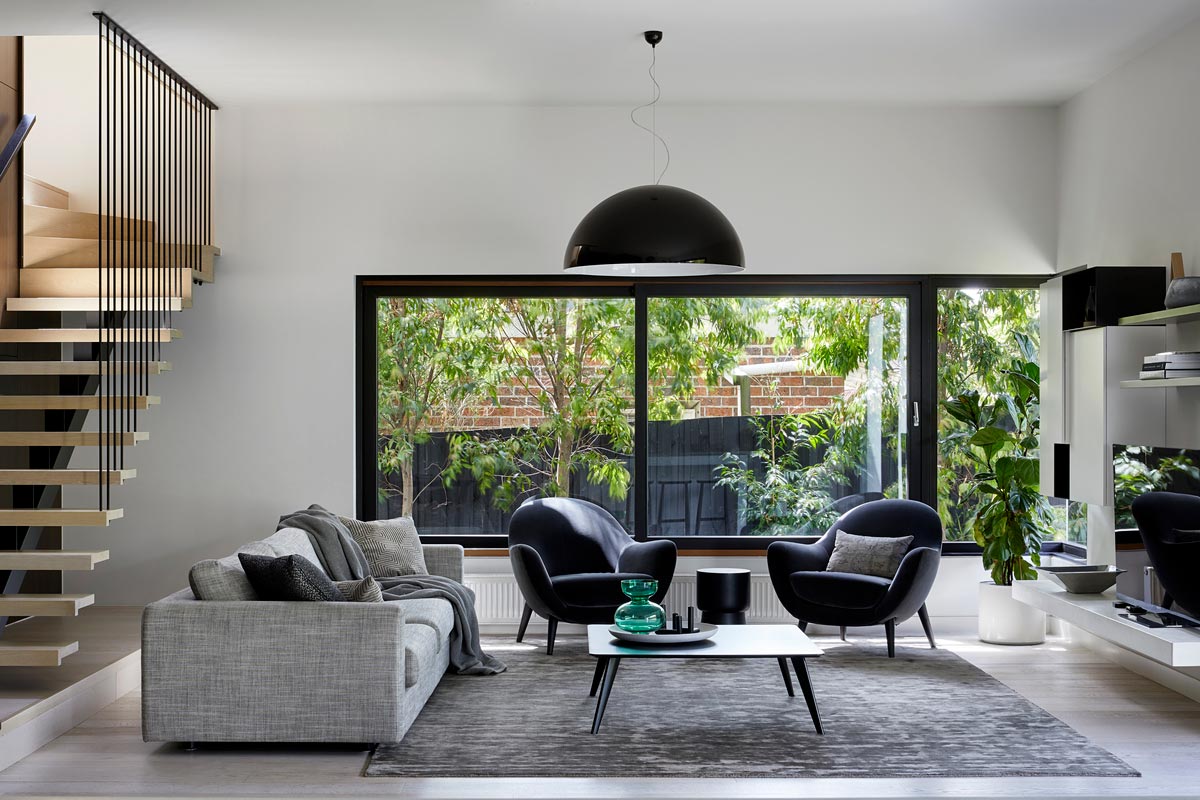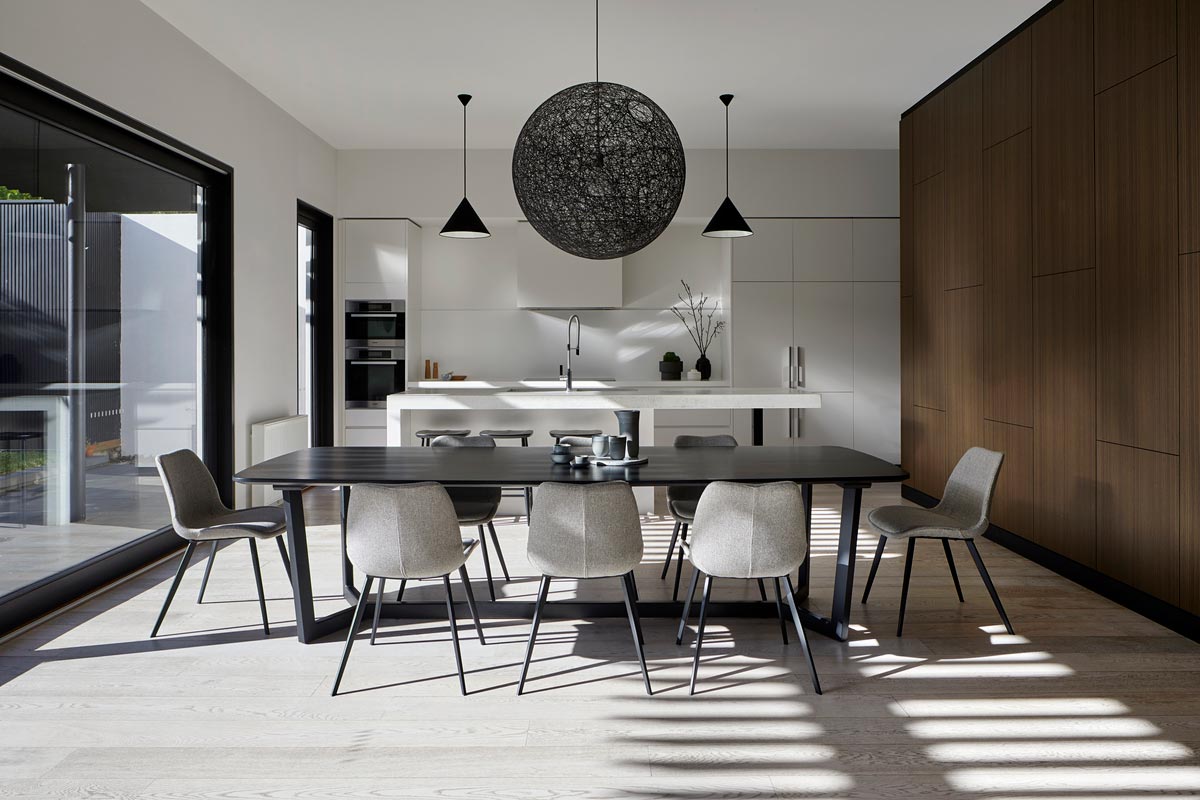 During the first stage, the original Victorian house and its rooms have been revamped to highlight the house's already stunning features, including the restoration of a traditional cast iron lace verandah. A new ground-floor addition has been added to replace a tired 1980s renovation. Through generous, oversize doors, the bright, airy open-plan living spaces flow to the green of the sunny back garden.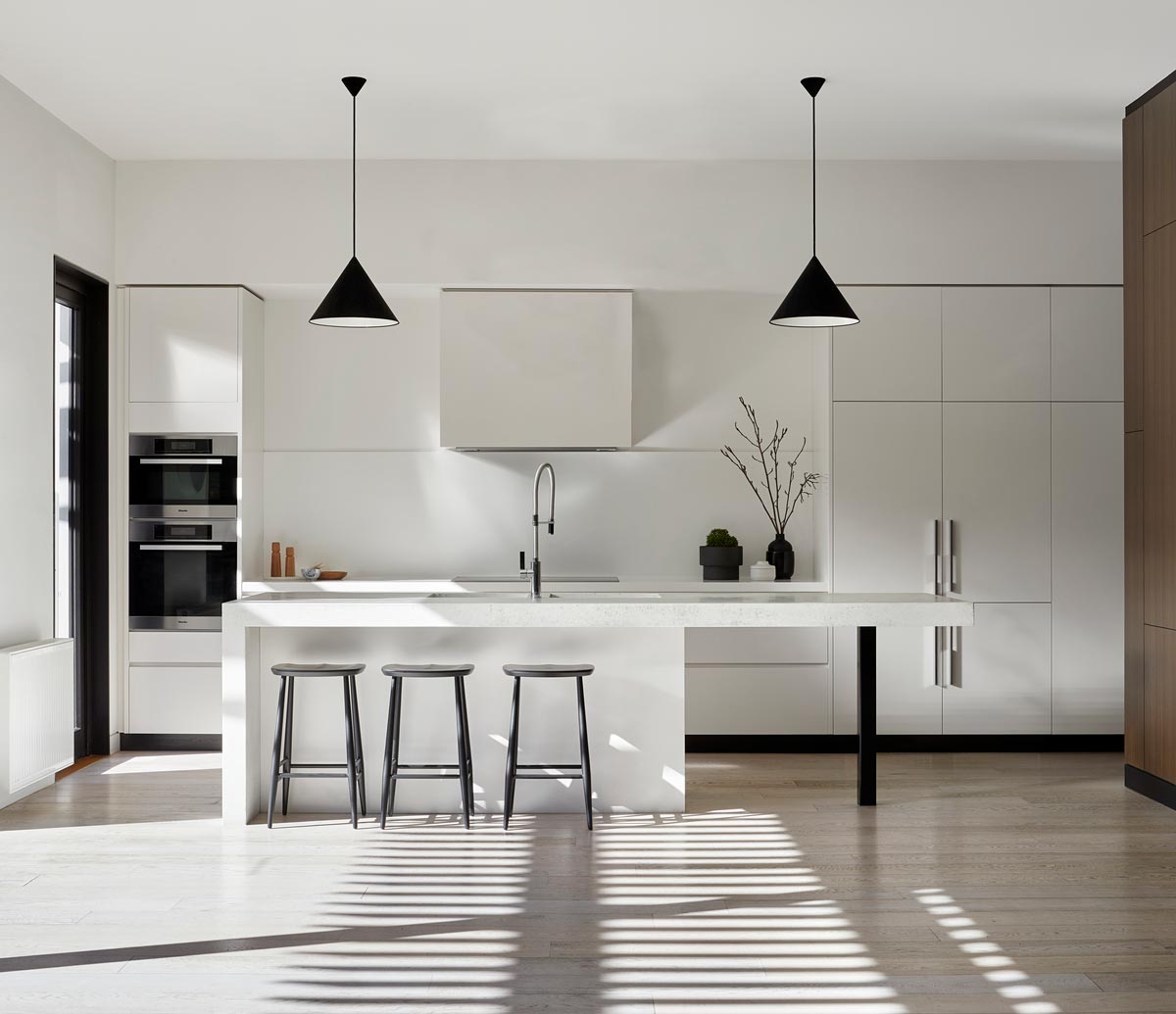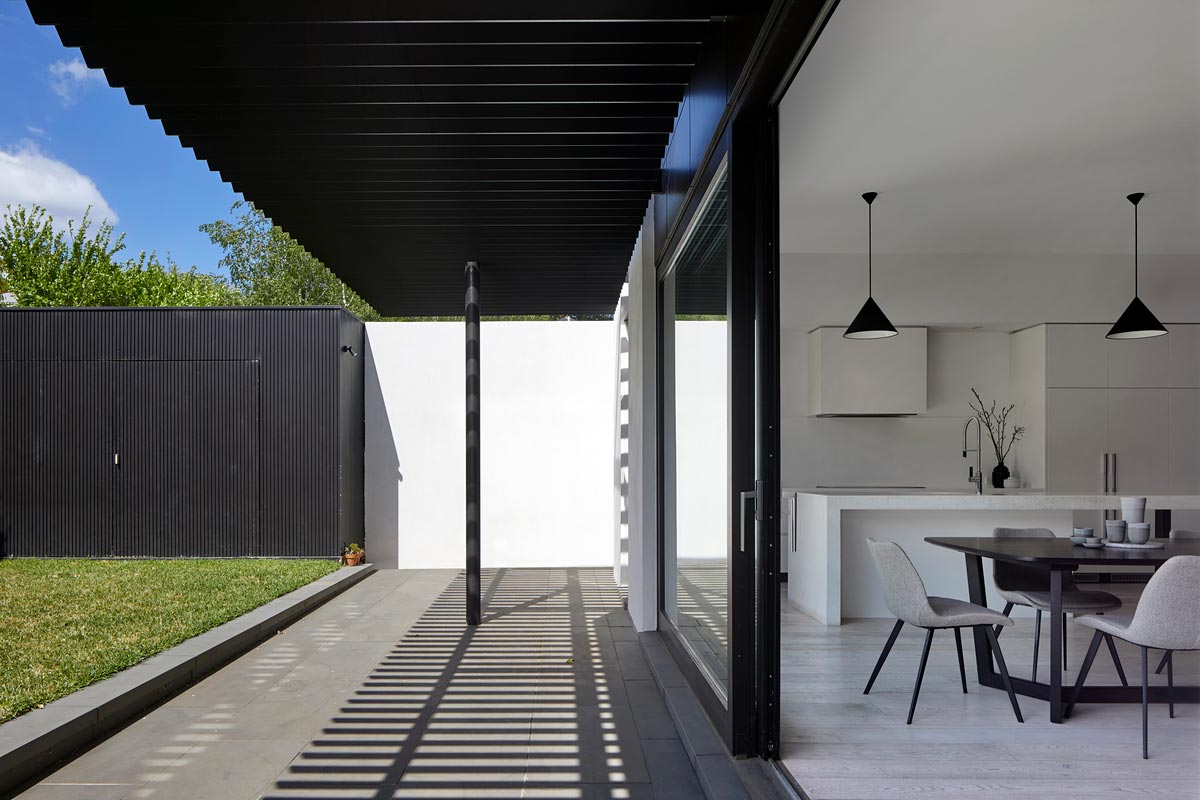 To accept grocery deliveries and after-school kids, a side entry from the car room opens discreetly into the back of the new kitchen and concealed laundry/utilities section. Storage space and appliance benches in cabinets are thoughtfully allocated, allowing for long-term utility without the need for constant tidying.
"All rooms work hard for the family to enjoy time together as well as time by themselves. As part of planning for the next stage of work, structural support for the 1st floor extension and space for the future stair that would take you there, are built into this stage to minimise damage to completed rooms." – OOF! Architecture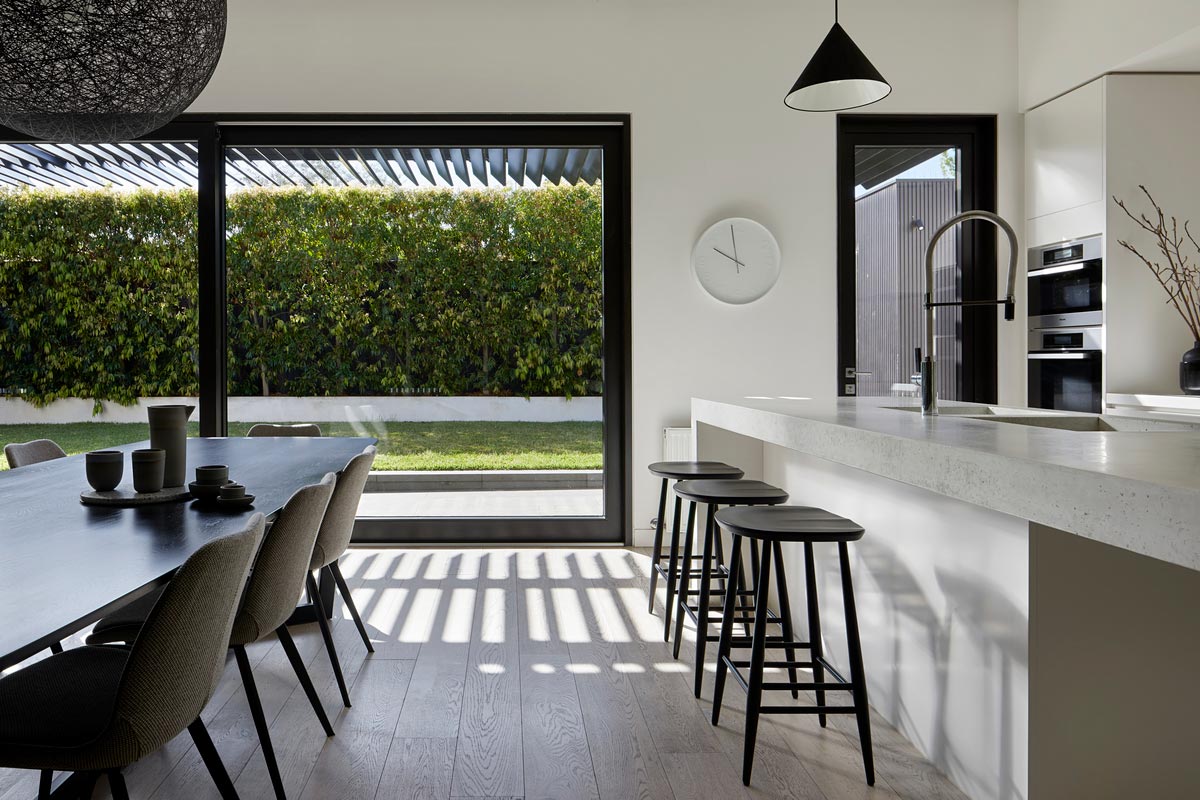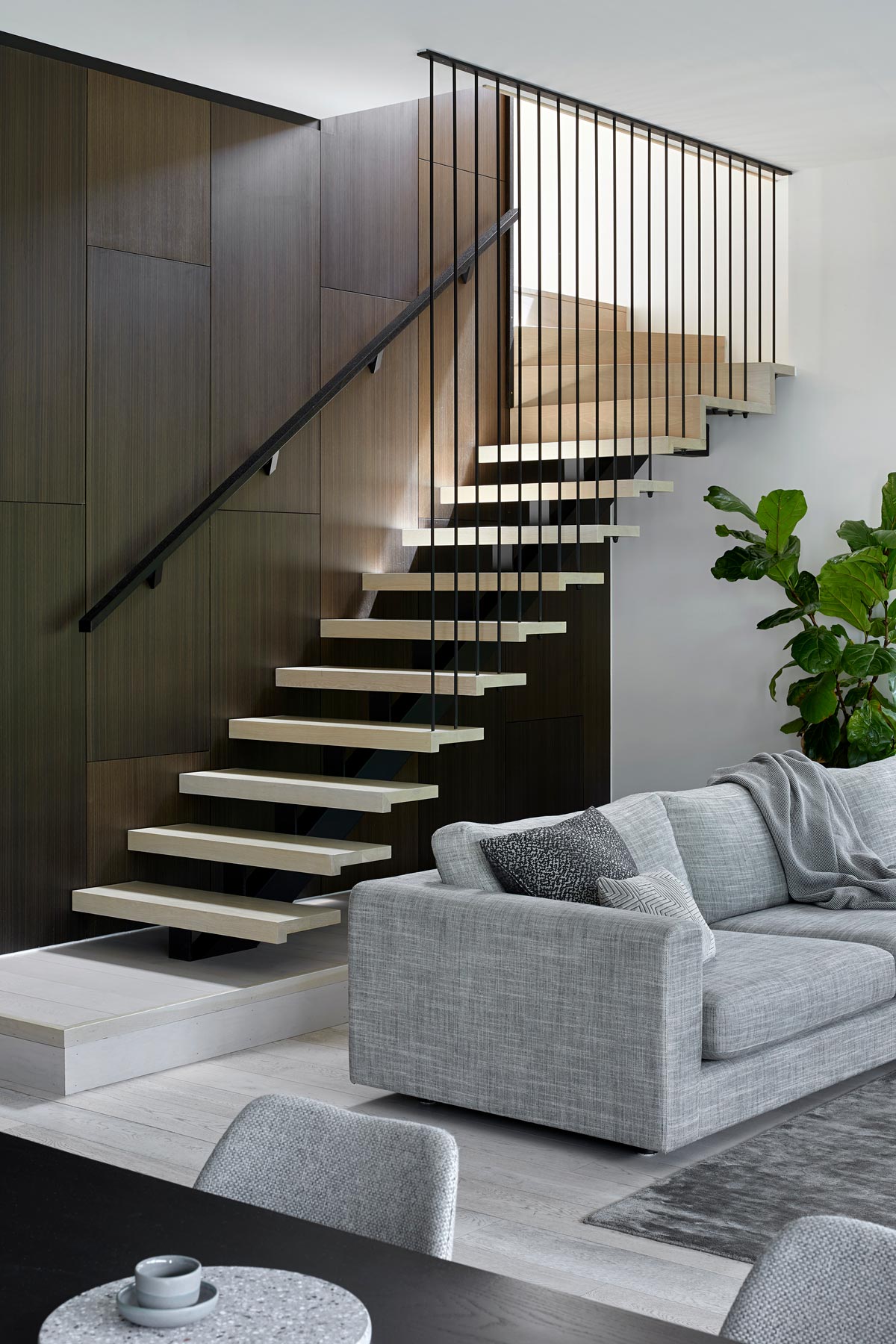 8 years later, the second stage commenced. Over time, the family's needs were rebalanced. The 1st floor extension which was initially a kids' zone with playrooms and bedrooms, became the polar opposite, a parents' suite to get away from the kids.
The suite is a small space perched atop the family home, offering a respite from the busy daily life below. Its basic rectangular shape is often hidden from view from the street, but it commands attention in the back garden. The shifting light and mood are captured by large east and west facing windows during the day. External blinds and perforated steel screens with remote controls allow for fine adjustments of light, shadow, and privacy at any time of year.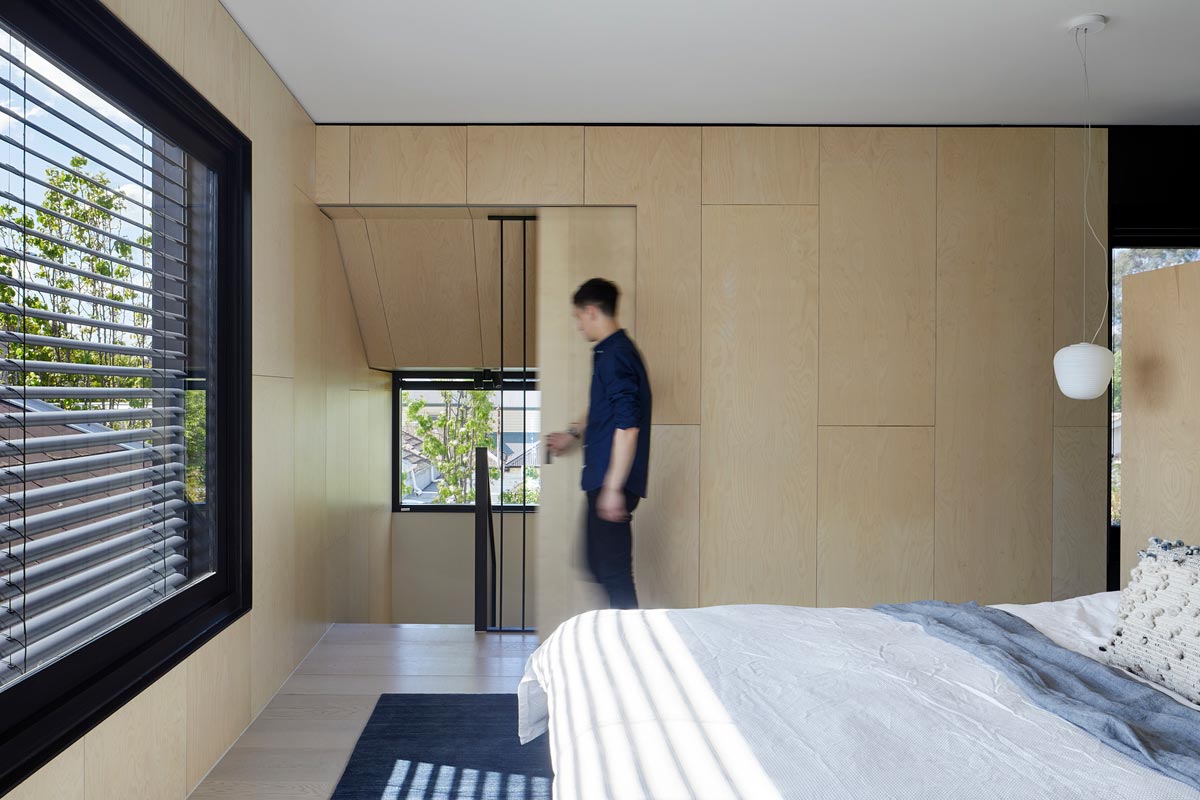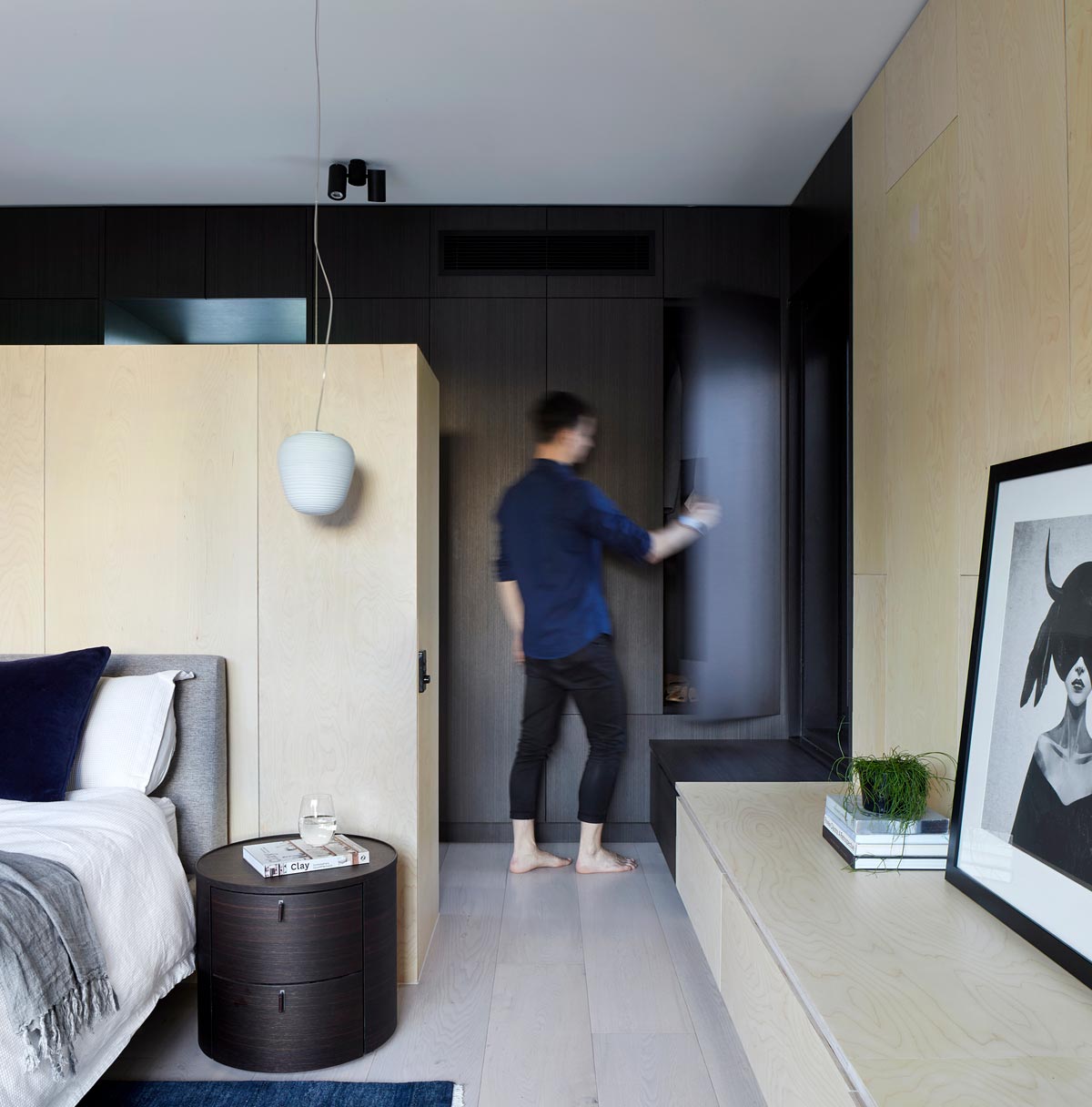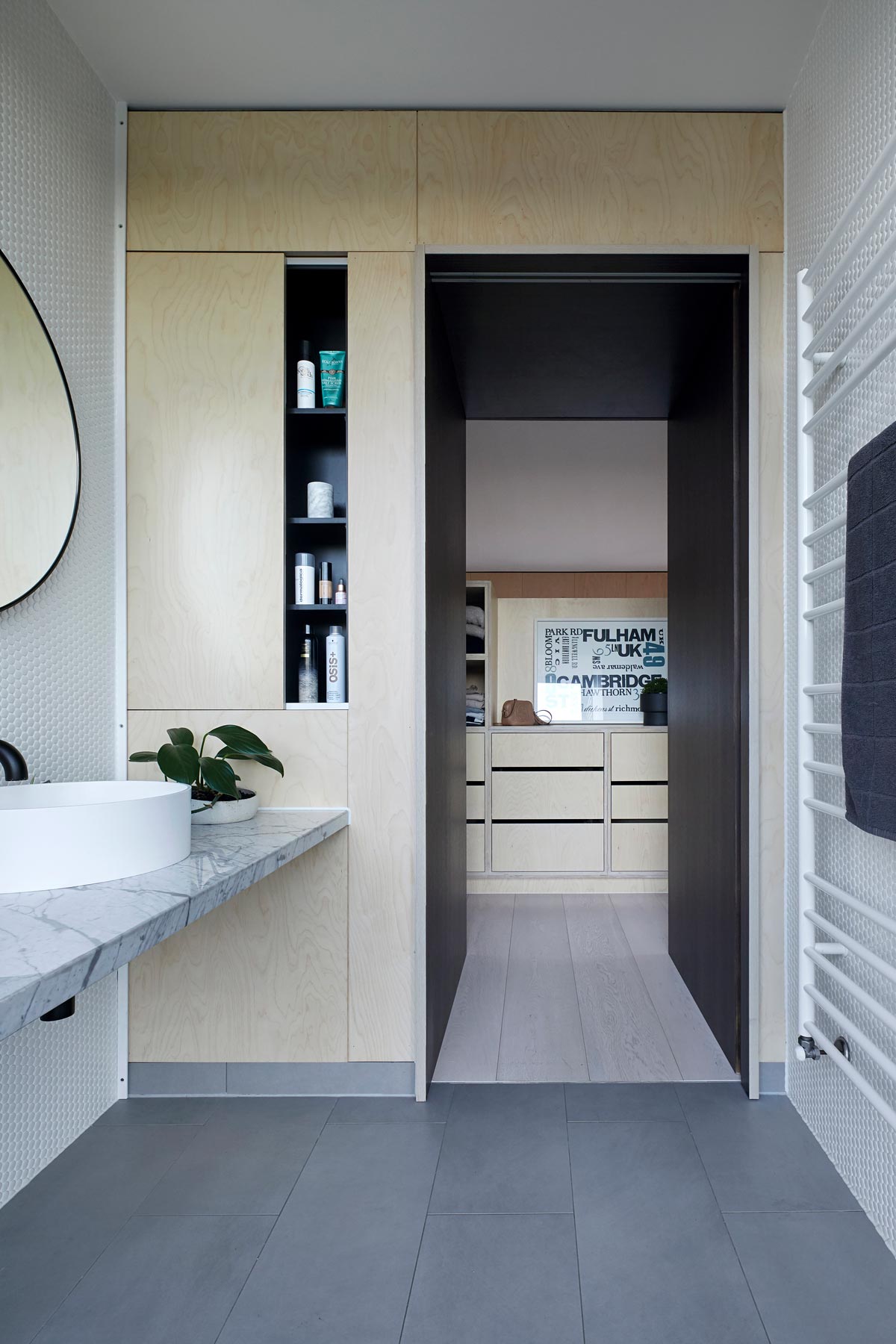 The Back Box House by OOF! Architecture is a redesign of one of Melbourne's famously lovely Victorian houses that follows a tried-and-true strategy: business in the front, party in the back. This happy marriage of heritage charm with the functionality and comfort of 21st-century technology allows for the continuation of modern life in old houses.
Project: Back Box House
Architect: OOF! Architecture
Location: Melbourne, Australia
Type: Renovation
Building Surveyor: Anthony Middling & Associates
Structural Engineer: Structural Edge
Joinery: Cab.Net Joinery
Windows: Pickering Joinery
Builders: Mitty & Price
External Blinds: Shade Factor
Photography: Tatjana Plitt