On a farm land in Rochedale, Brisbane, the team at Smith Architects were tapped to build a house, shed, and pool. The client farmed the land with her family for over 45 years and formed a deep connection with it. They took on this project to help her maintain that connection in the next step of her life, in a soil infused with family stories, sweat, and blood, as well as a strong sense of location. Welcome to Farmhouse!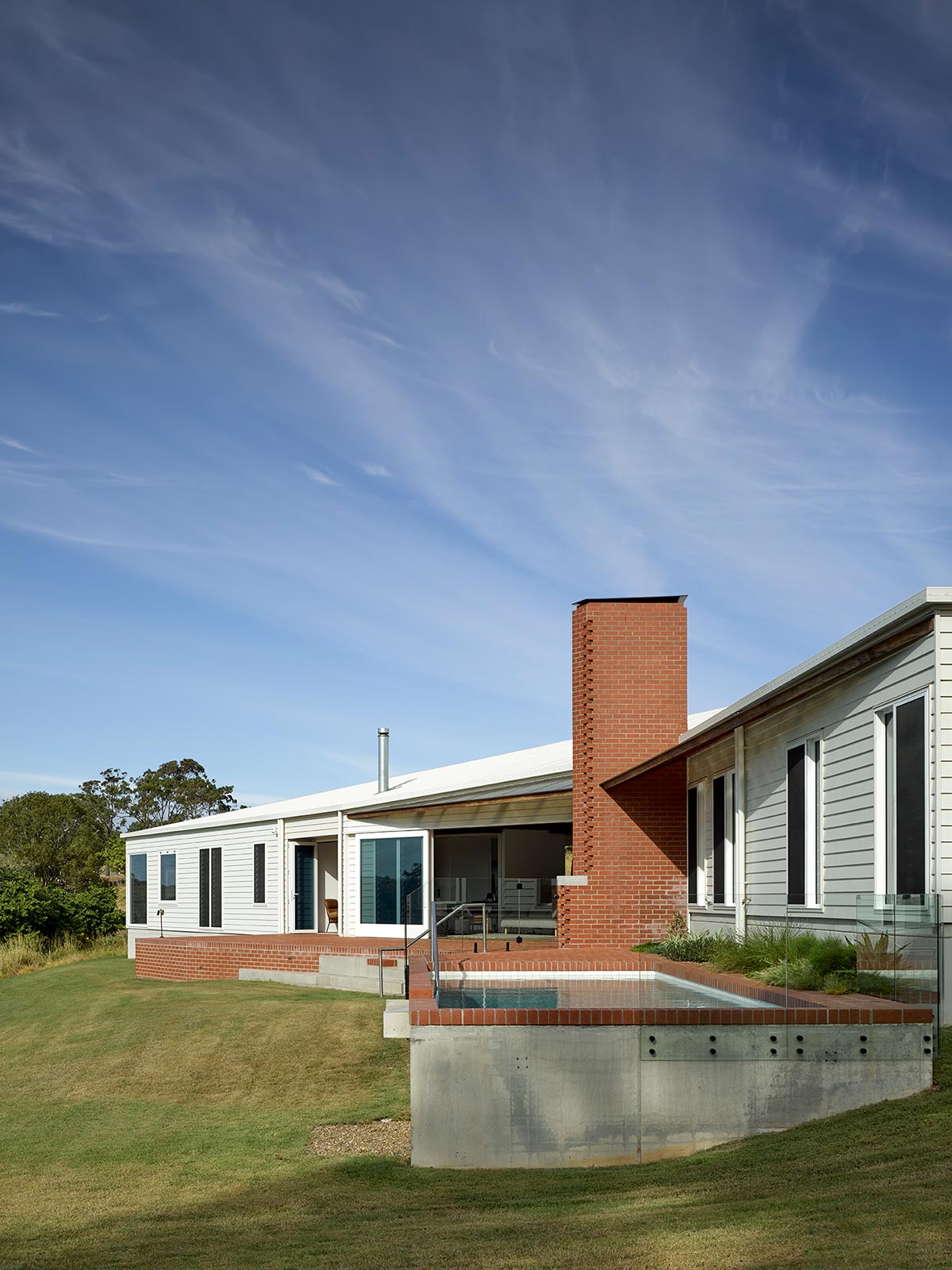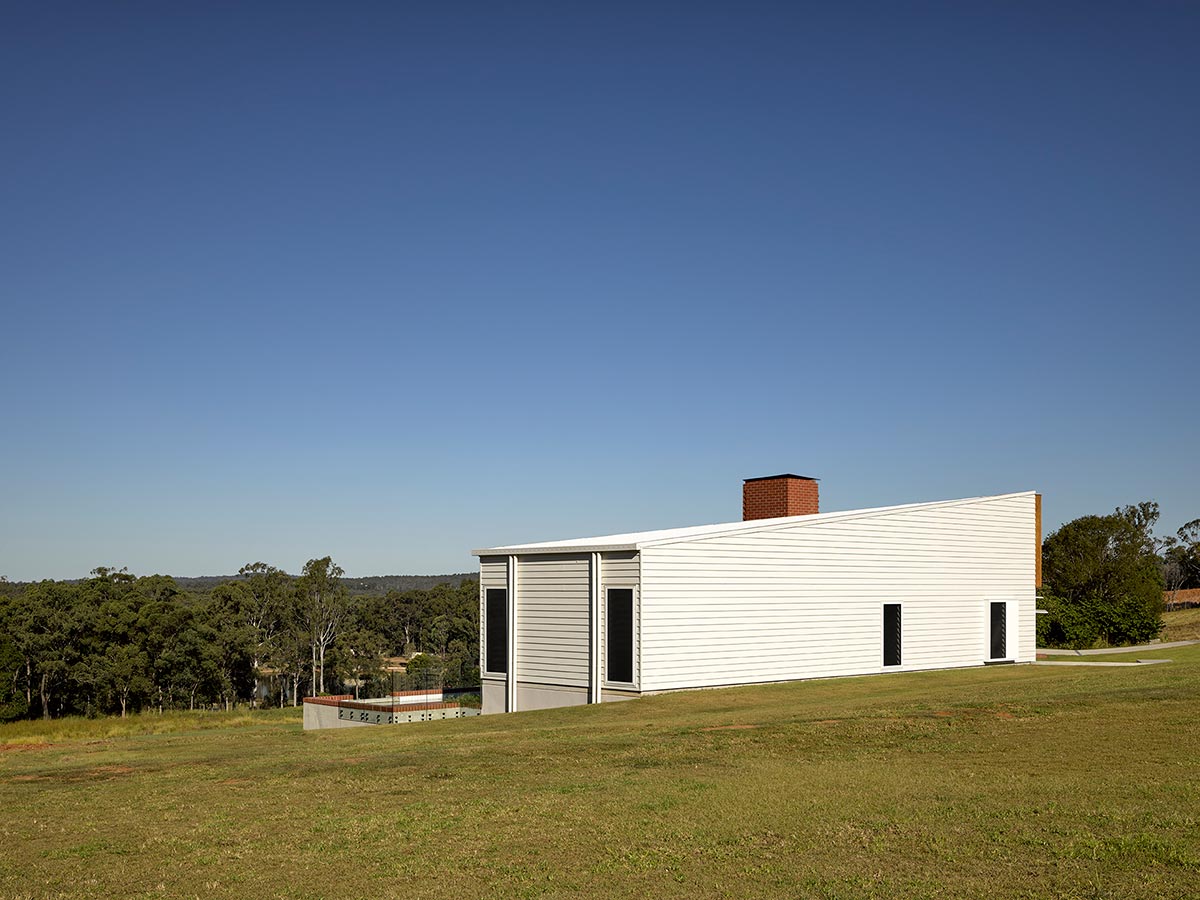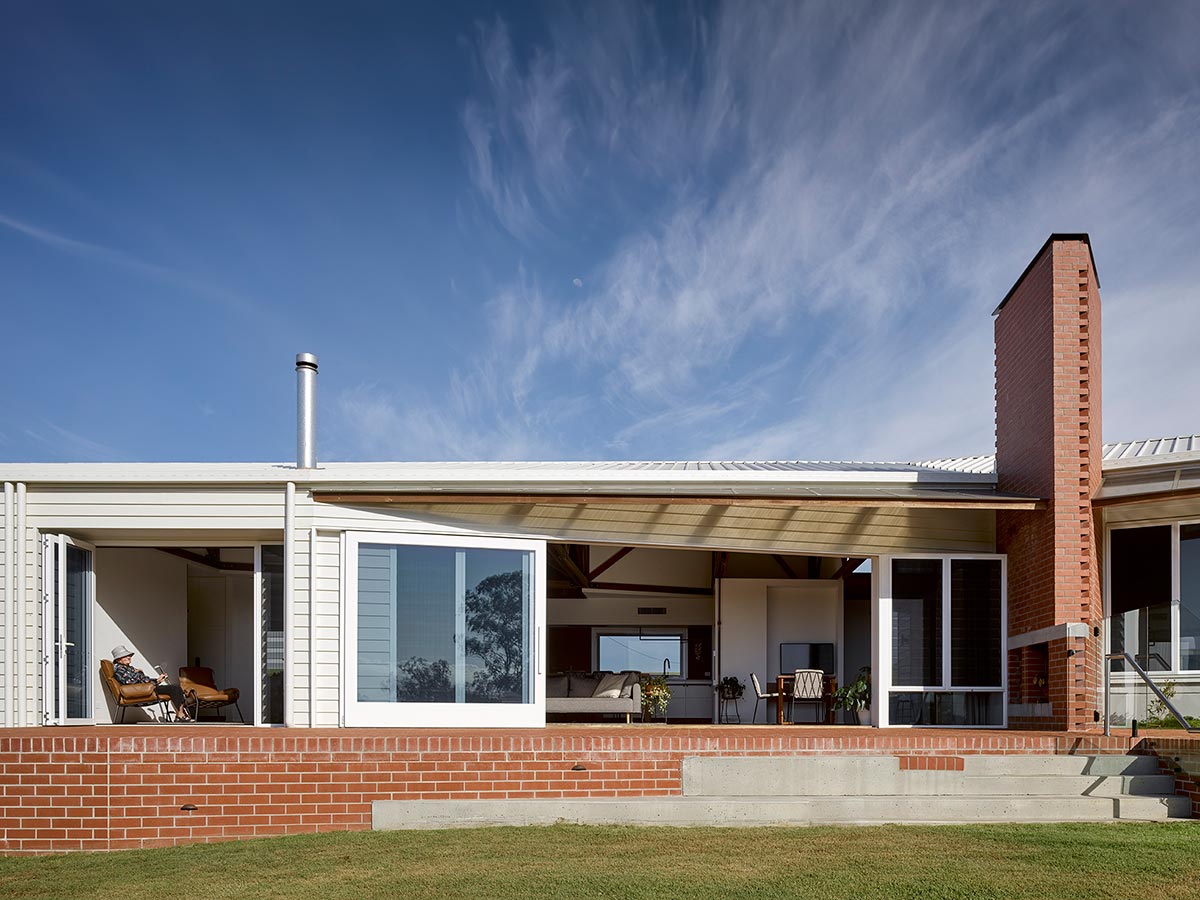 "Our brief was to build a home that was "bold, beautiful, artistic, functional – suitable for an elderly woman living into old age" for a client that needed a shed, house and a paddock. We built this home for a brave woman that appreciated the textures created by the plough, the changing seasonal weather patterns and exposure to them, the path of the sun and the moon and a strong desire to provide a place for family gatherings." – Smith Architects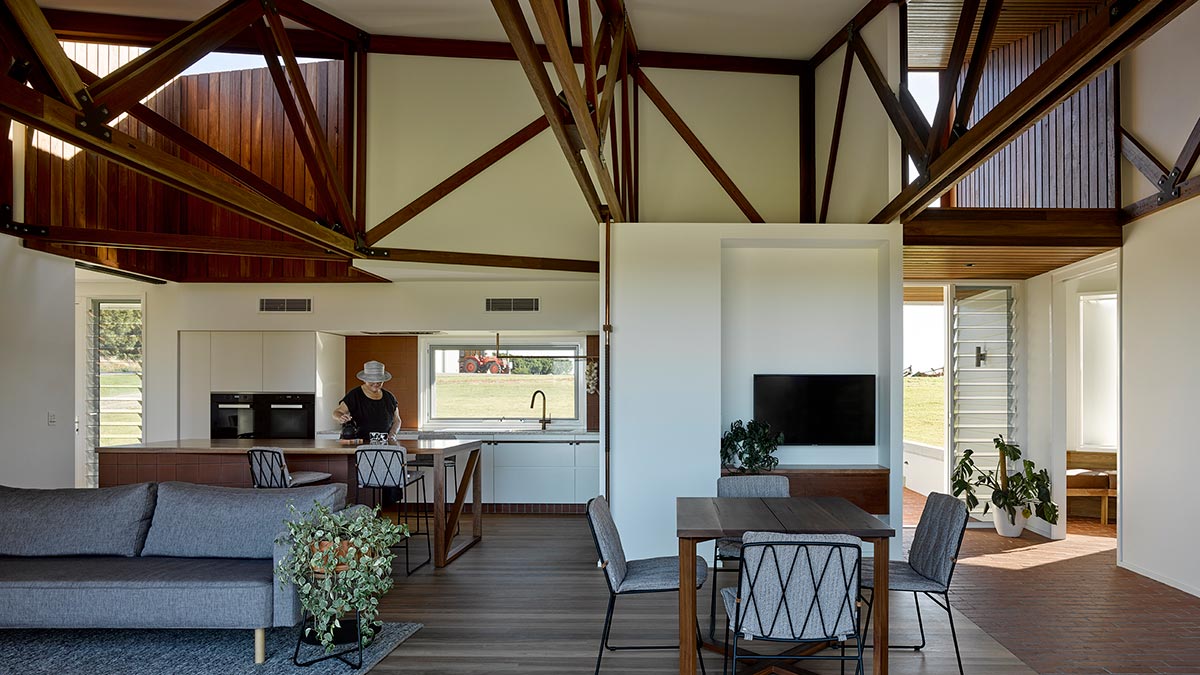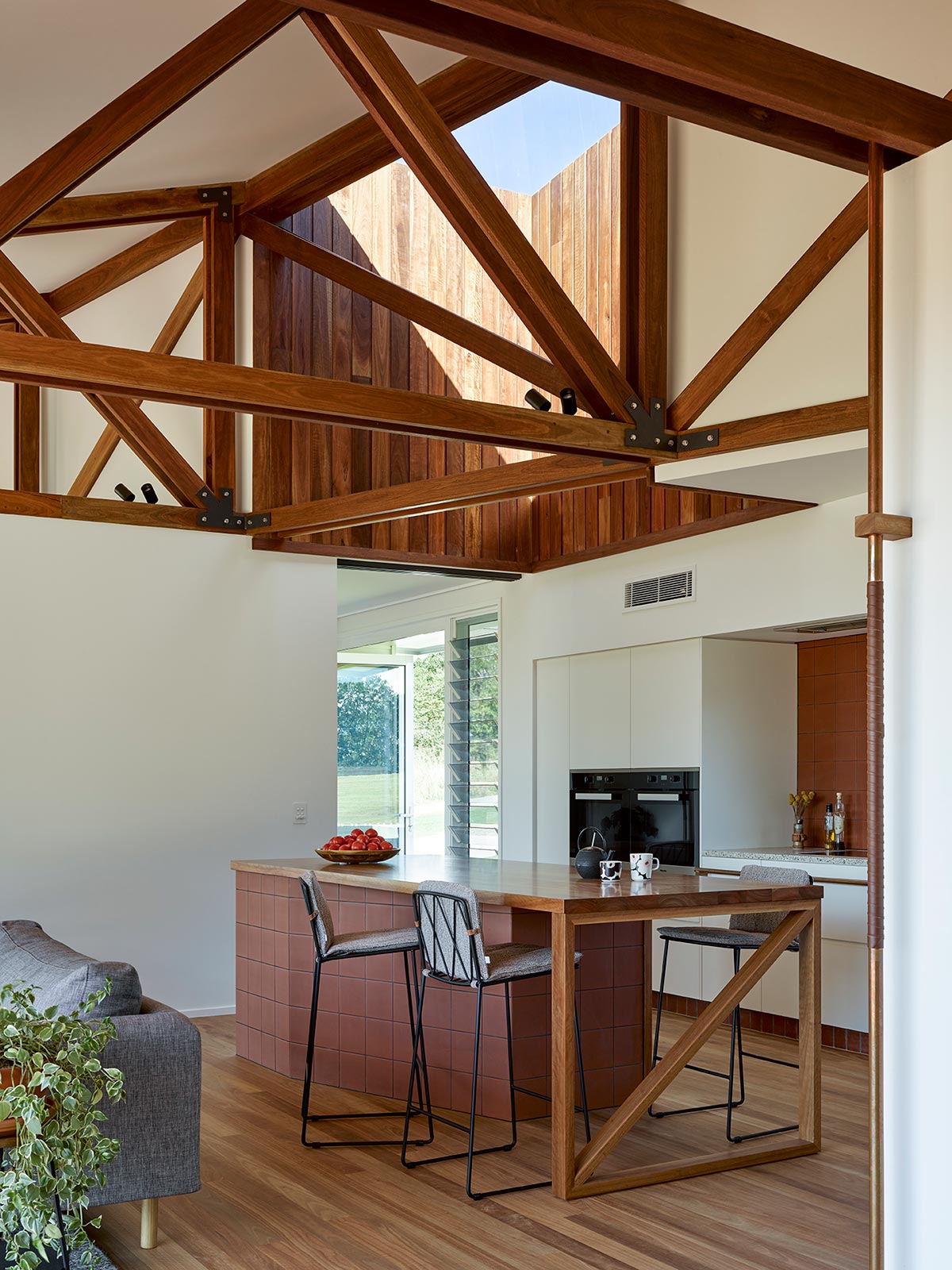 To bind the building and its inhabitants to the site, we decided to set the house into the ground. Rich materials were used, such as the exposed red brick flooring, which mirrored the farm's ploughed patterns and the rich red soil. Spotted gum timber flooring, tables, and timber trusses were sourced from the nearby spotted gum bushland.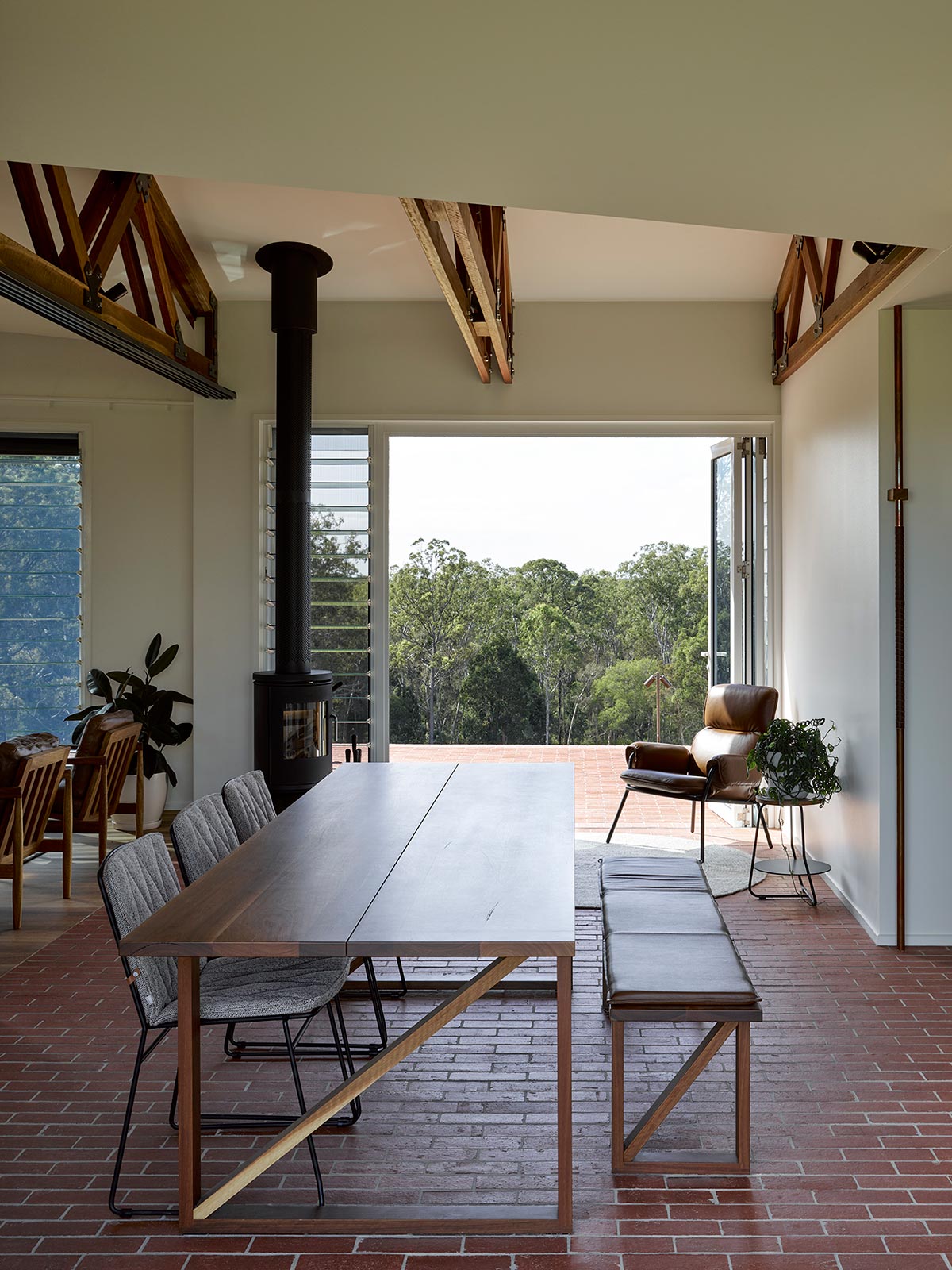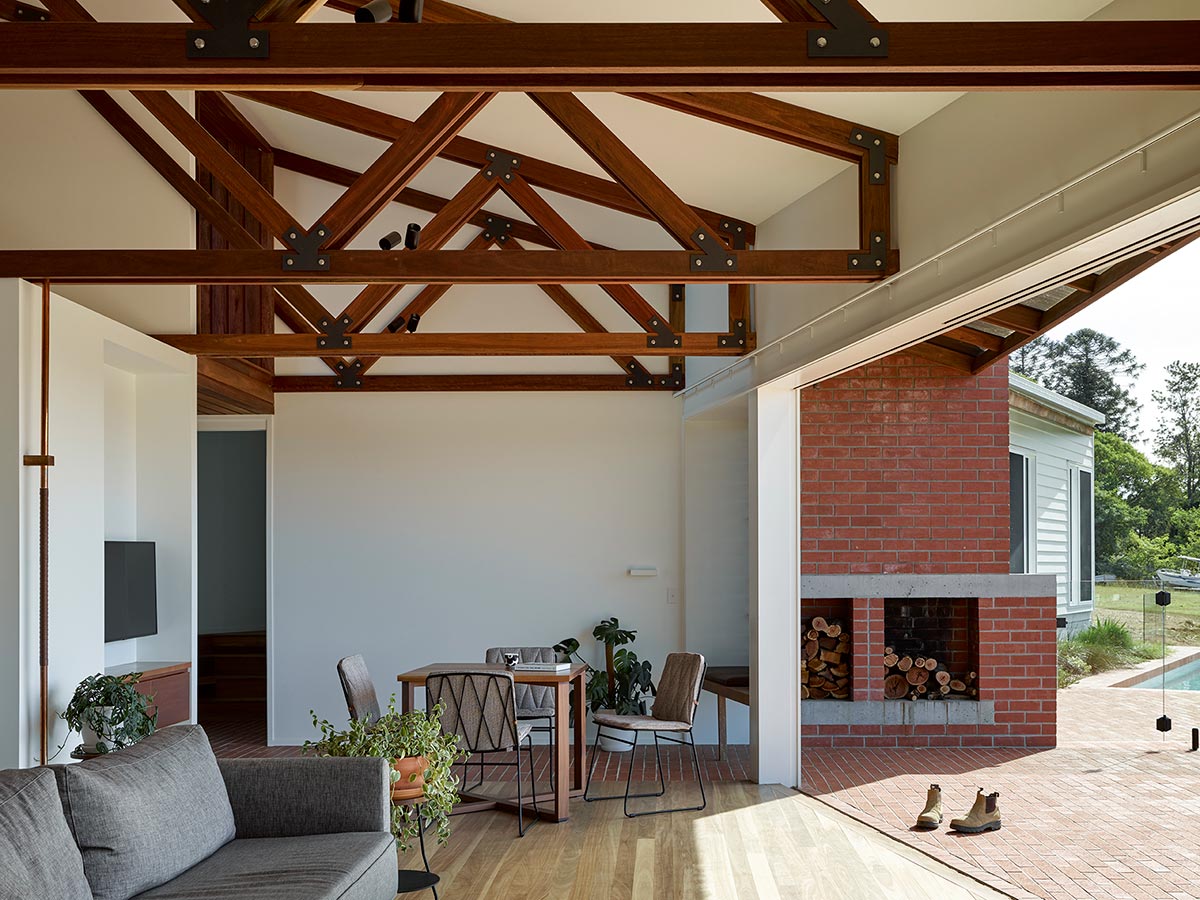 The house was built with our client's safety in mind. The structure faces west, away from the sun and wind, as well as potential residential projects. The new shed and the building read as one, with materials that are plain and shed-like, but beautiful. The exposed trusses, the elevated exposed concrete pool that is reminiscent of the water reservoir, and the breezy dining room embodied memory from the old shed and farmhouse that is reminiscent of the shed used for Easter family lunch.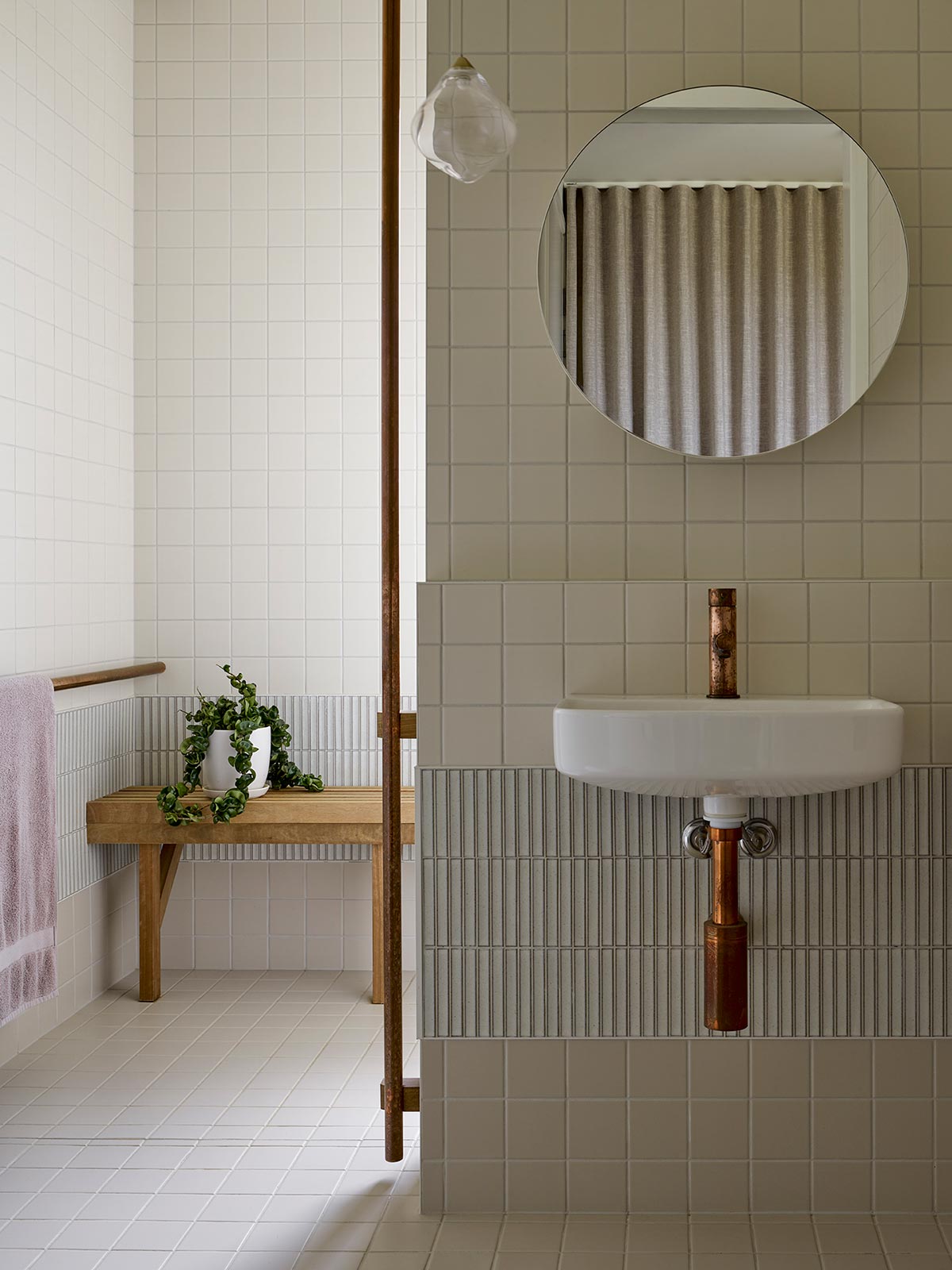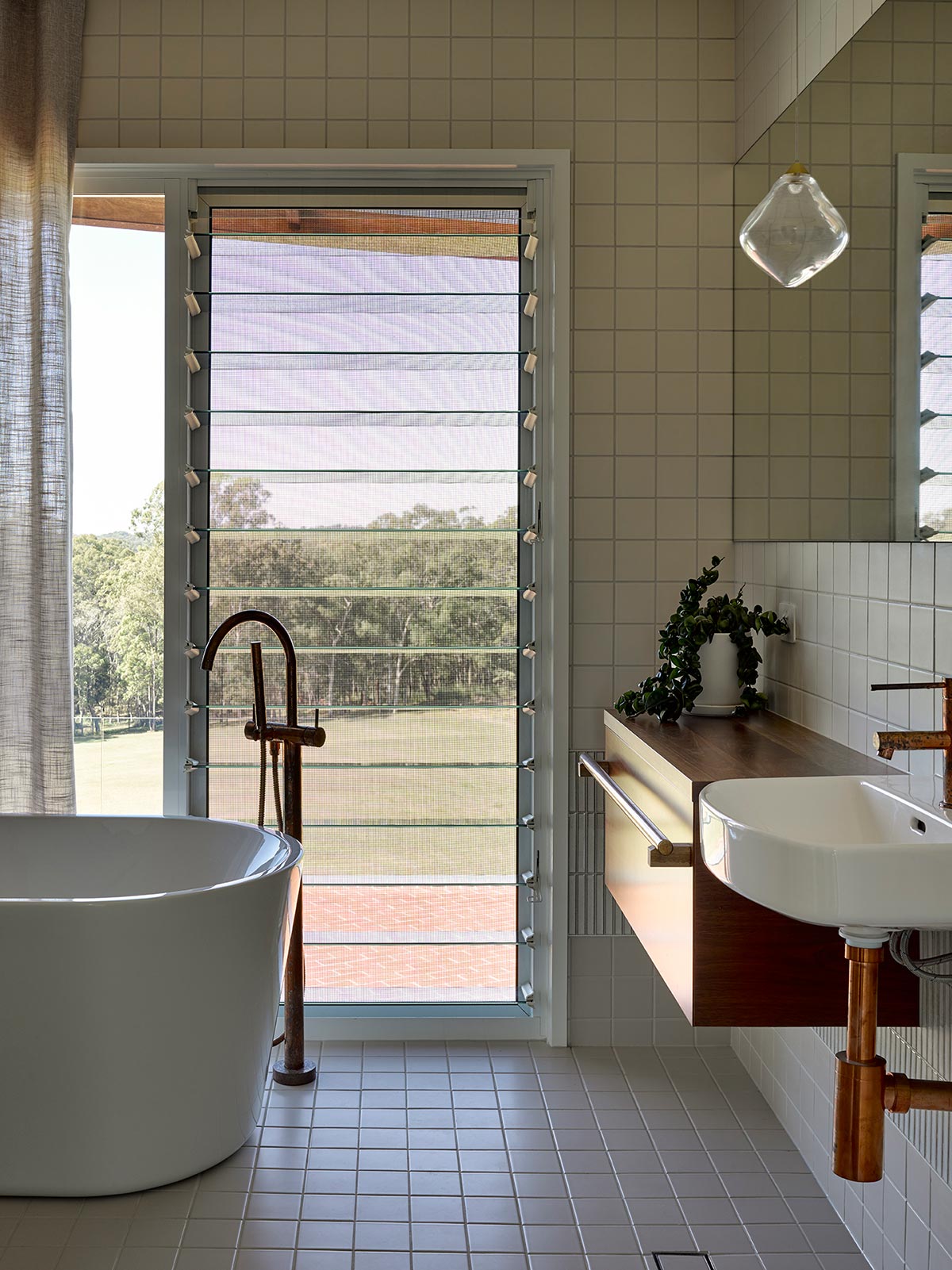 "We employed our exposure to aged care facility design to create a home that works for elderly people, with the intent of embedding these into the interiors elegantly. Spaces were planned so they are easy to navigate in a wheelchair or with a walker, storage facilities and machines all at a suitable height. Copper rails for stability and their natural, antibacterial properties. Bathroom and Kitchen fixtures chosen with long pin levers for future ease of use with ageing hands. Large handles for high use drawers that also provide stability for movement." – Smith Architects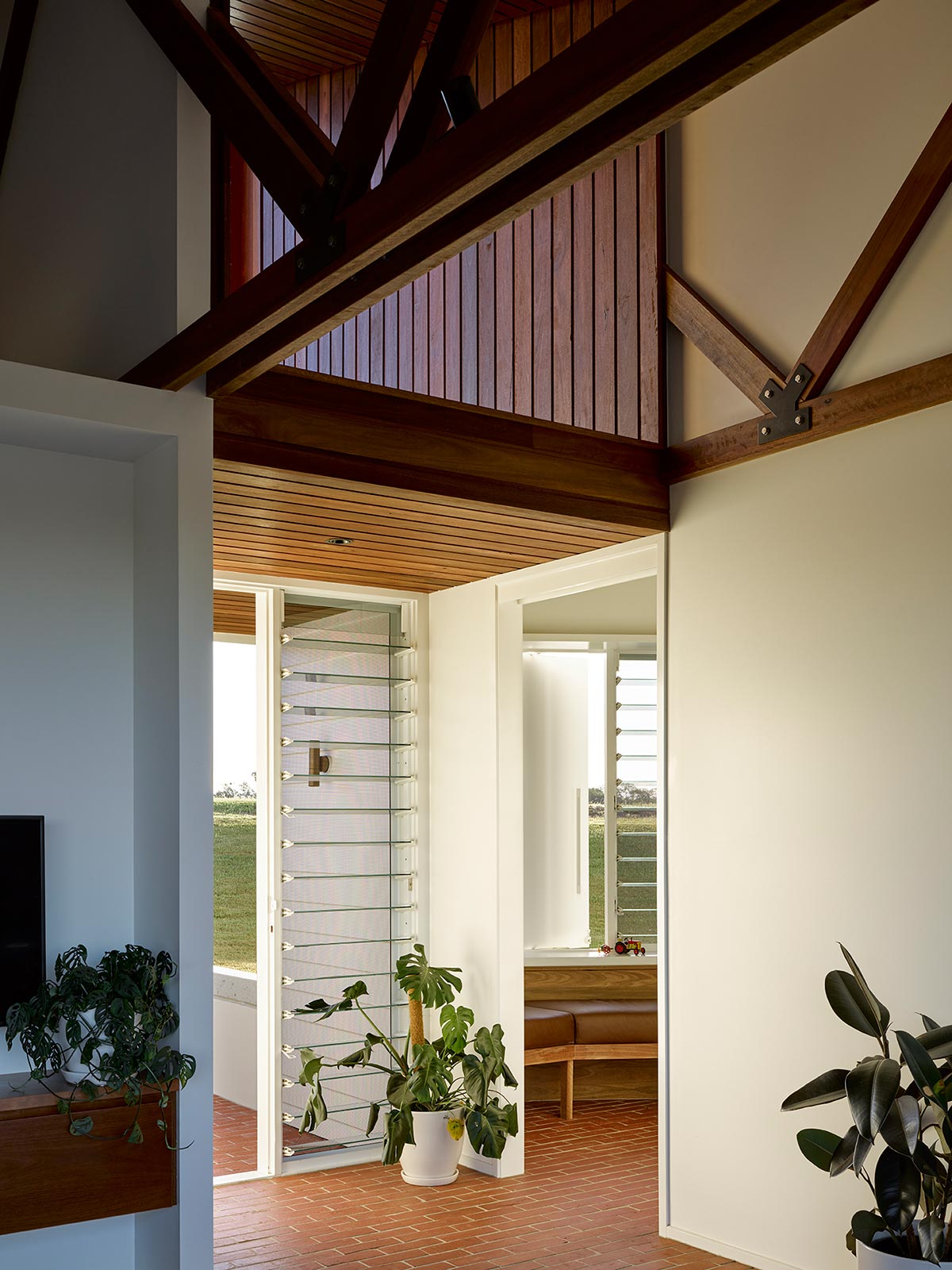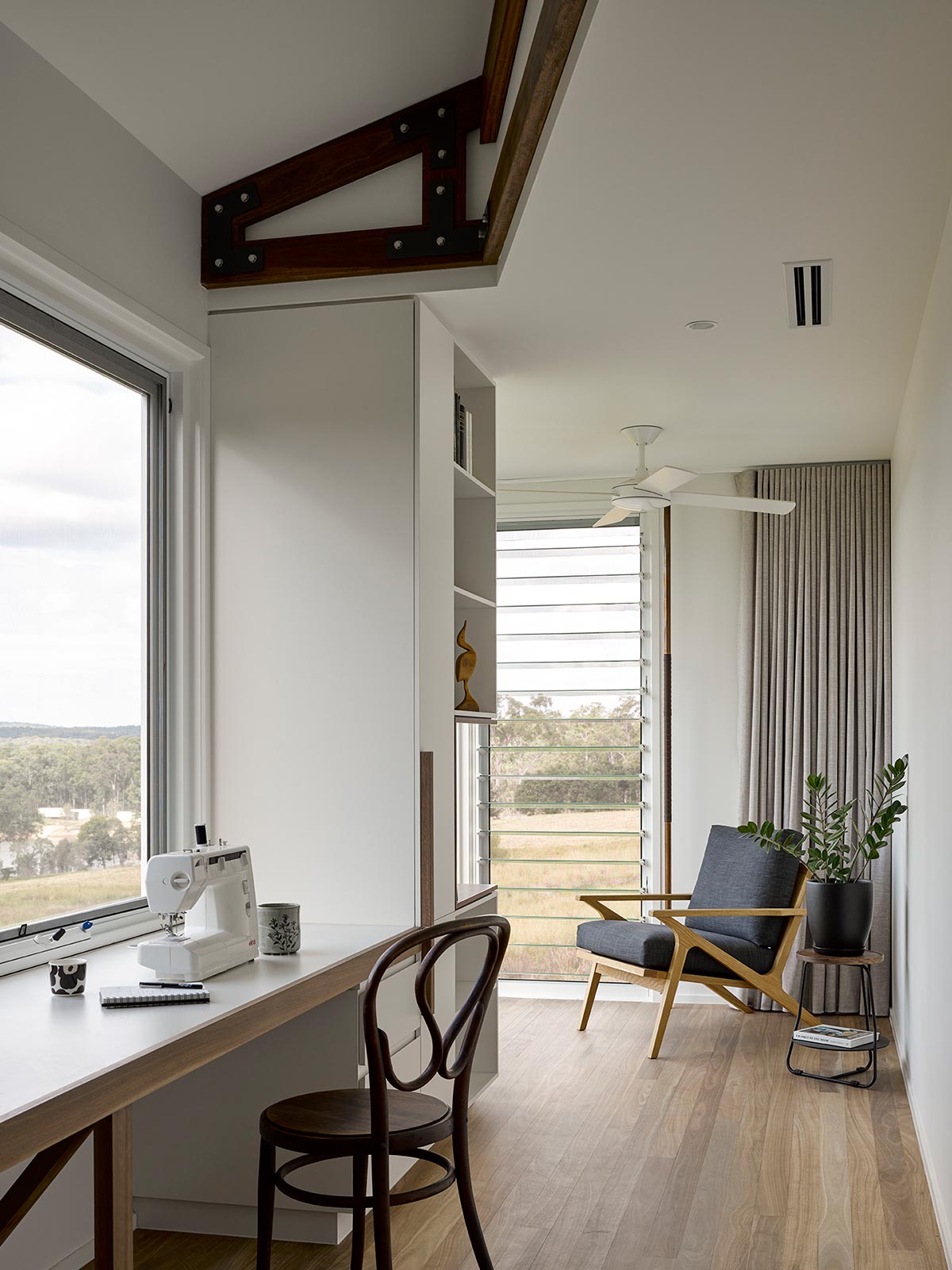 Reading nooks, sewing tables, fireplace rooms, peaceful sitting spaces, and large gathering spaces were all built, each with its own outlook and view, and each with its own spatial feel, to enable our client to travel around the house during the day and evening and experience the house differently.
Project: Farmhouse
Location: Rochedale, Brisbane
Type: New Build
Architecture and Project Management: Smith Architects
Interiors: Smith Architects
Builder: LAK Constructions
Structural Engineer: Westera Partners
Photographer: Christopher Frederick Jones