If you love watching before and after home renovation transformations then chances are you're going to love the new series Make It Happen. Presented by Bunnings this series transforms real homes for real people and our Hunting for George Director and Designer, Lucy Glade-Wright, takes you through every step of the journey. Leading a team from Bunnings, Lucy tackles home renovation projects that can be achieved in a weekend and provides you with the knowledge to start your own renovation project.
The 'Make It Happen' series has recently launched on the Bunnings Warehouse Youtube channel with the first three episodes now live. In the first episode, Lucy meets Jenny who has a backyard space that she simply doesn't know what to do with. So rather than continuing to ignore it, Lucy makes a plan and leads the DIY team from Bunnings to create an inspiring makeover in just three days. Watch below to see how it turned out!
"I loved working on this series. It's all about real people, real homes and real problems to solve. Each transformation is uniquely tailored to each home owner and I loved being able to share their story and show just what can be done in a short space of time." Lucy Glade-Wright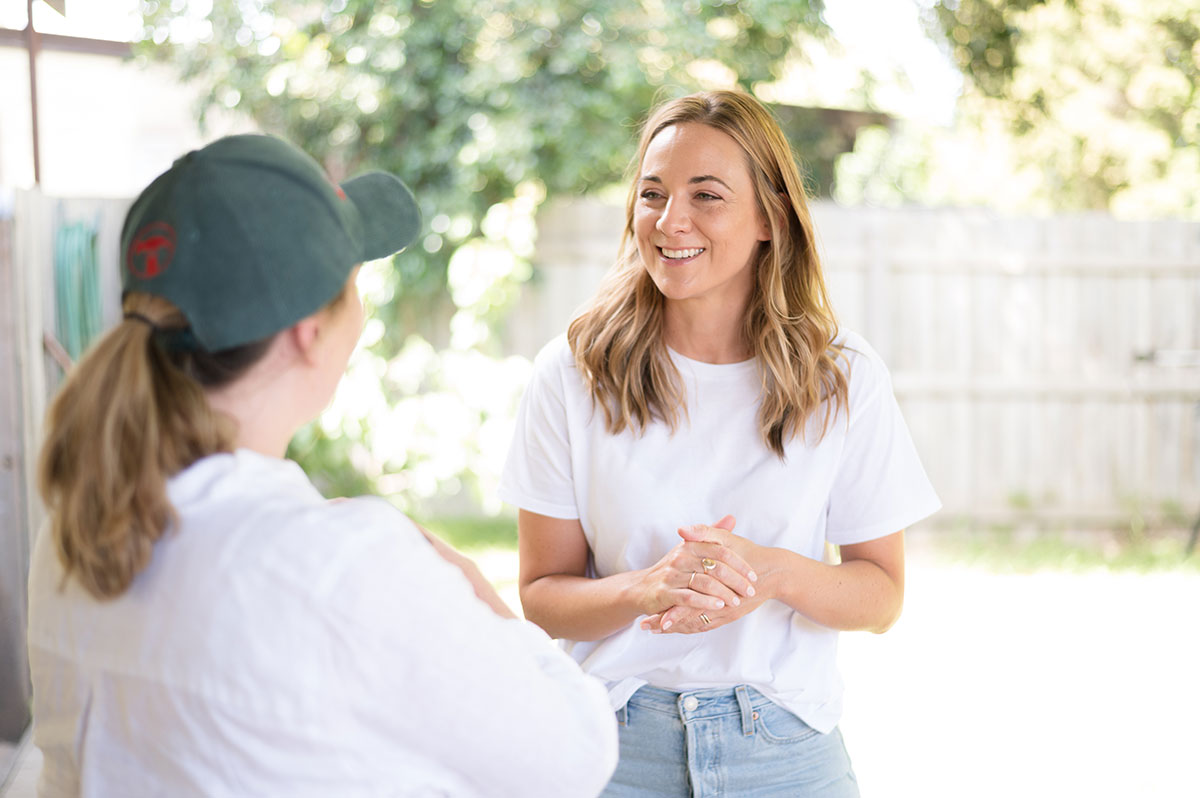 Perhaps one of the most impressive home renovation challenges in the series occurs in the second episode, when Lucy meets Max whose bedroom has been occupying half of the living room. It's time he moved out so he asks Lucy for her help to give his Mum her living room back and to create a space that the entire family can enjoy.
Lucy said of the living room makeover in Episode 2, "This was a zero to hero transformation and definitely one of the most satisfying makeovers we did. Decluttering and improving the overall foundations then allowed us to easily update the interiors and change the overall layout to be more spacious and functional. However what I loved most was seeing just how excited and proud Max was to share that new space with his family."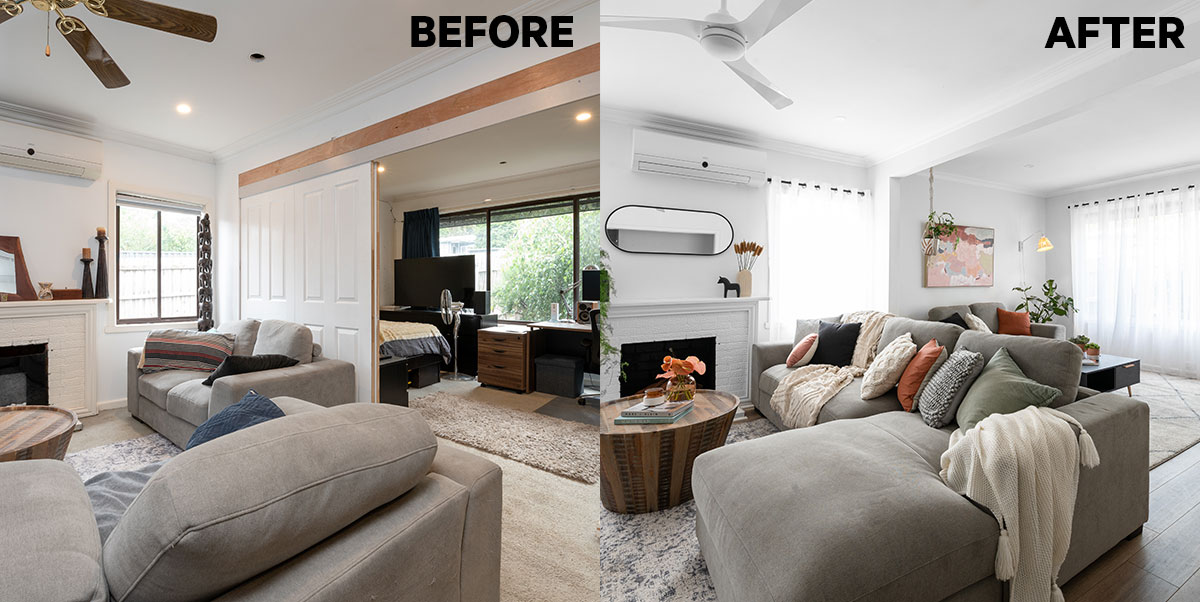 The first three episodes of Make It Happen are now available to watch online. If like us, you devour all of them at once, then be sure to stay tuned to the Bunnings Youtube channel for more episodes.
Photography provided by Glue Content.