Let's get real for a moment. Your bathroom is easily the most intimate room in your home. I mean it sees you in the nuddy, knows how often you're pulling hair out of the drain and could list your night time facial routine as easily as reciting the alphabet. The point being, we spend a hell of a lot of time in our bathrooms and to be honest, sometimes they can often be forgotten. We often focus on the rooms that our 'guests will see and spend time in' but it's important not to forget to create beautiful spaces for yourself to enjoy! I mean it's your home after all and every room in your home should make you feel special, especially your bathroom. Because (if you're a bath person like me) your bathroom is the ultimate place to relax, unwind and watch netflix in the bath… too much? Ok ok, read a book in the bath then if that's more your cup of tea.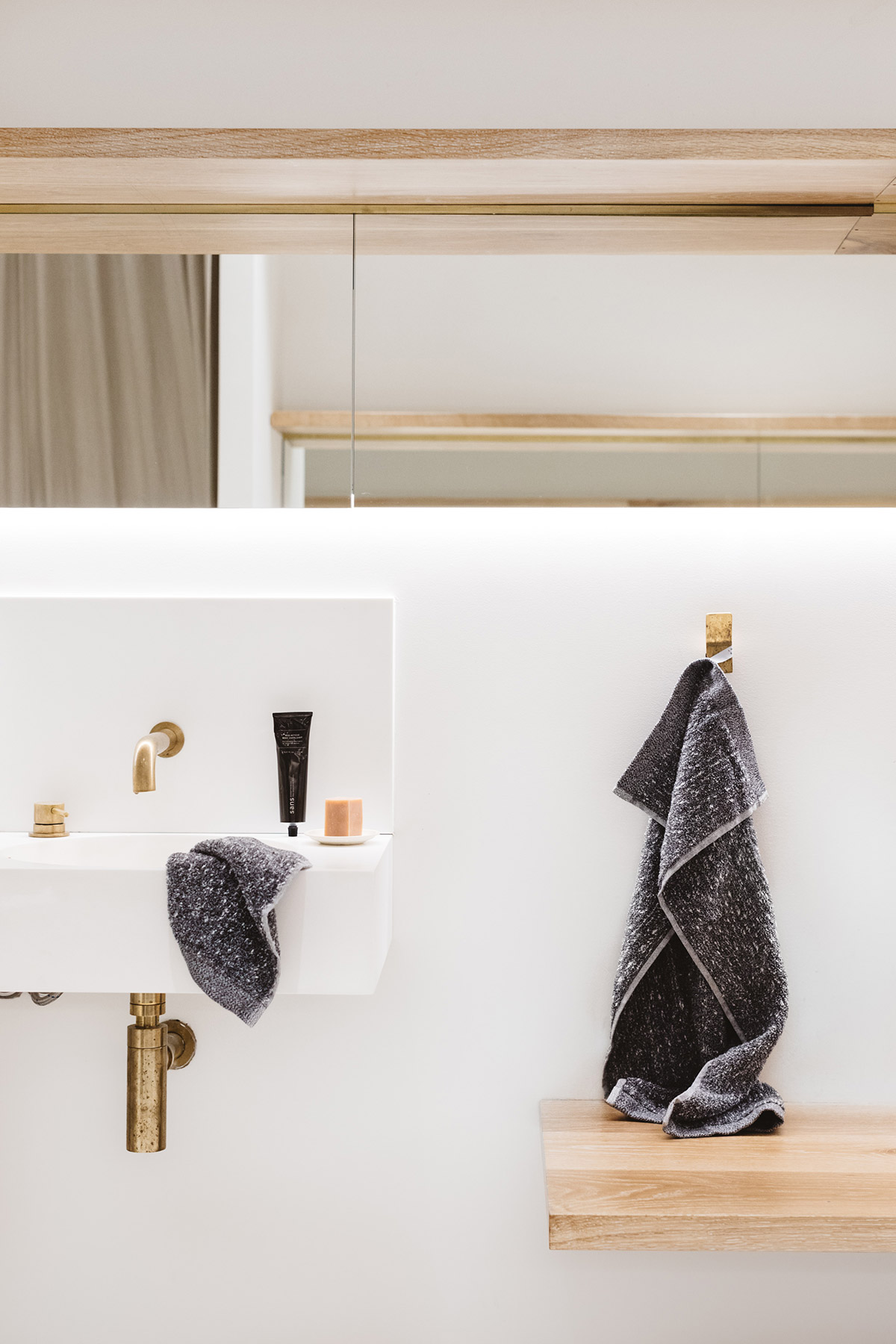 Previously we've touched on How to spruce up your bathroom without renovating but today we're more talking about decor. The Bathroom Essentials that will help to enhance the good vibes in your bathroom. So here's our checklist of Bathroom Must Haves to get you going: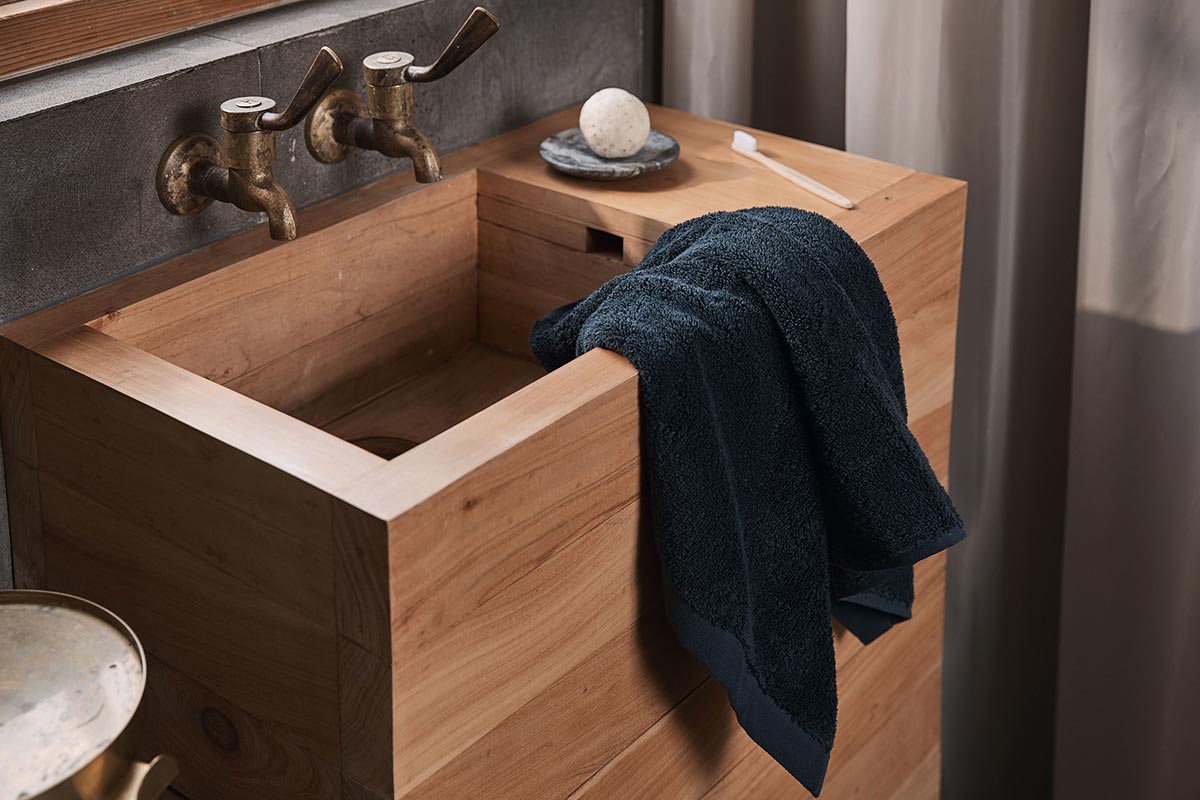 Quality Bath Towels
Bath towels are arguably the most important part of the bathroom because everybody needs one and if you don't use one then quite frankly, we're a little weirded out. Bath towels can vary in terms of size and material. If you love your towels big, then you're going to want to find yourself what is called a Bath Sheet. Bath Sheets are often considerably bigger than a standard size Bath Towel. If you're not sure then always check the dimensions listed for each product. The next thing to look for is what the towel is made out of. All our Bath Towels at Hunting for George are made from 100% Cotton, with each brand varying in thickness/weight. When it comes to choosing what style is best for you there really is no golden rule to live by. Personally, I like to keep the colour of my towels quite uniform (and if I stuff up wash day and end up with odd colours being used at the same time it makes me a little annoyed if I'm being honest) However I do like to add a pattern to the mix as well, not too many just one feature pattern with a solid colour. Here are a few of our faves:
Bathroom Organisers
I have a whole lot of stuff in my bathroom and if there is any room that needs to be organised my Bathroom would be it! Declutter and streamline where you can with these space saving genius pieces:
Bath Mat
Everybody needs one as you use it every day! So the least you can do is get yourself a cute one to plonk your wet feet onto each morning (or night if that's how you roll). I like to try and match my bath mat with the rest of my towel situation. However if your bath towels are not available in a bath mat option then opt for a neutral colour that will fit in easily to your current decor.
Bathroom Mirror
Hot tip! If you have a small, pokey bathroom then a mirror is a great way to make your bathroom appear larger. Mirrors will brighten up your space and its reflection will enhance the overall size of the room. Plus it's where you get to look at yourself and admire just how awesome you are. If you're short on space you will need a mirror that you can hang (both our Elle Mirrors are suitable for hanging). However if you have room for it then you might consider a mirror that can be positioned on the floor that rests against the wall. A circular mirror is my personal favourite as its shape can also enhance the feeling of space.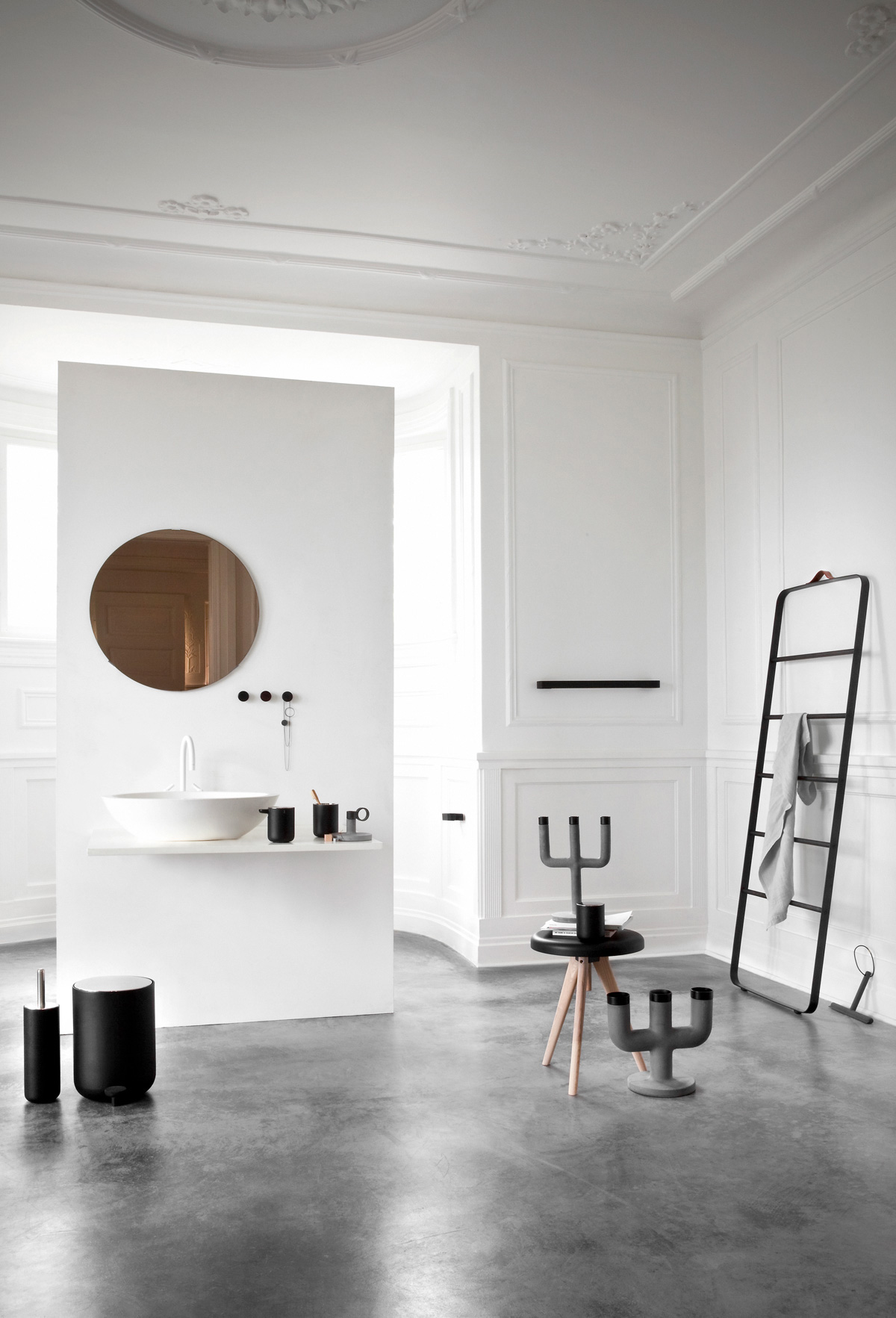 Grooming Essentials
You've only got one body so it's important to look after it. We have an incredible range of local products for hair, face and body. All of which are unisex which we love. These grooming essentials are a great styling touch to include in a guest bathroom to impress your guests, but are even better when you get to use them all to yourself! Here are some of our favourites:
Additionally for any of you lads out there, check out these Skin Care Tips we put together with the help of our friends at Triumph & Disaster!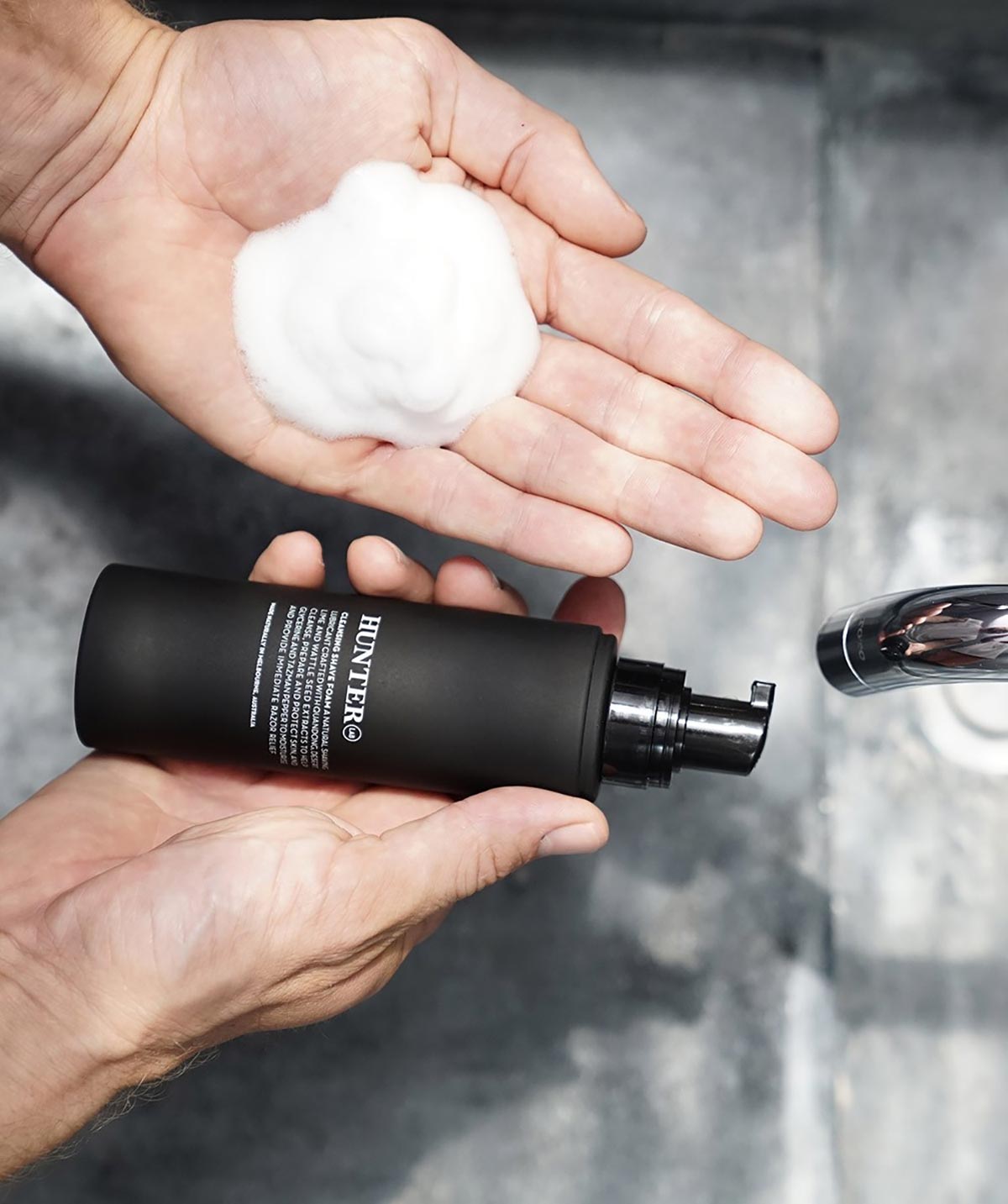 Scented Candles
A key element of having a stress-free bathroom is having scented candles. It's important to remember that something as small and simple as a candle can go a long way to making your bathroom more like a personal sanctuary. The aromatherapy exuded by these scented candles not only enhances your bathing experience, but they can also help to set the overall mood of your bathroom (and yourself).
Laundry Basket
Do you let your laundry build up or do you keep on top if it and do it regularly? Either way we all need somewhere to store our dirty clothes and you know us… we prefer to do everything in style. Perhaps it's time to throw out that old, ugly laundry basket that your mum gave to you when you went off to college (not like I'm writing from personal experience or anything) and embrace a chic new look to suit the rest of your bathroom decor.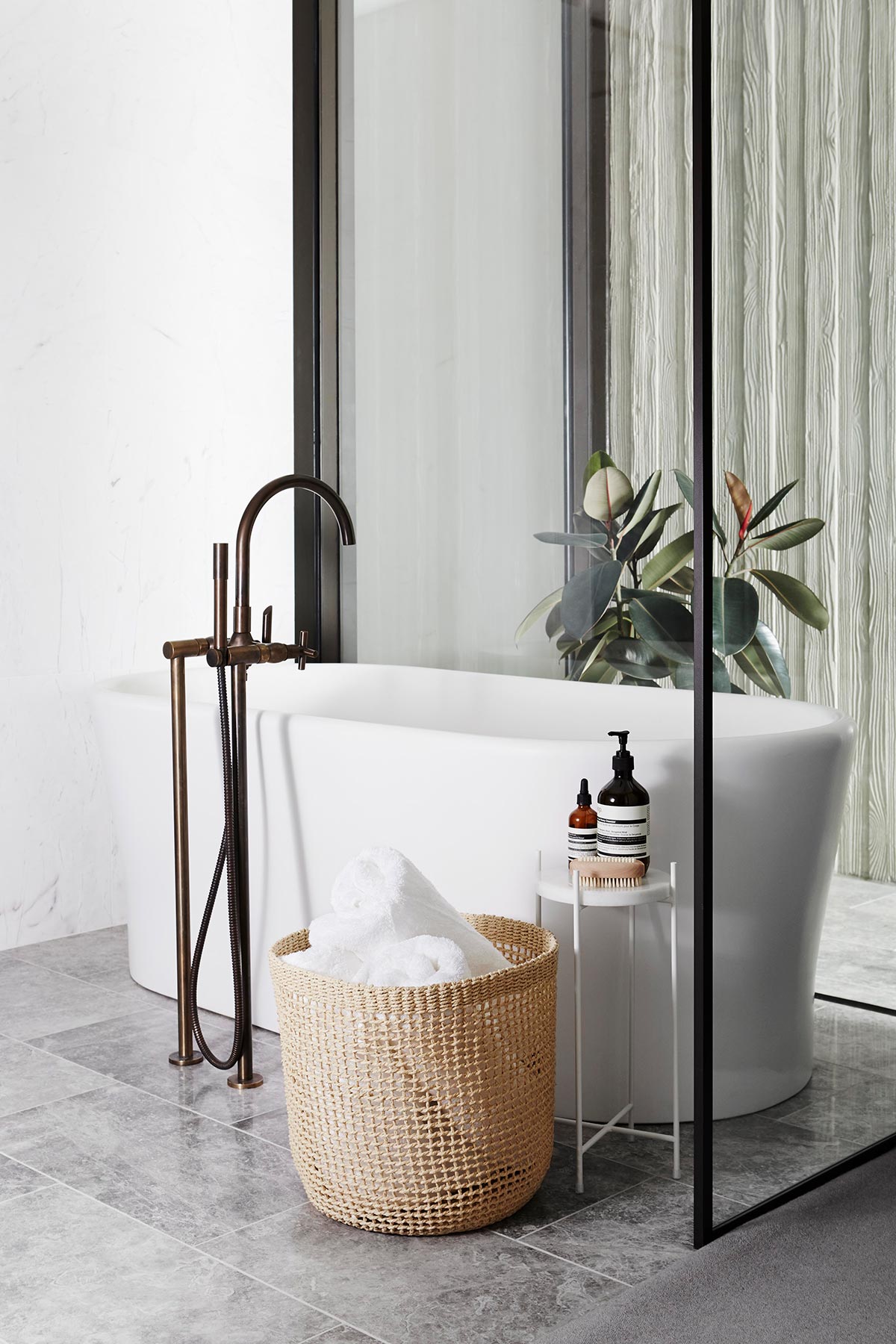 So that my friends is our 7 Bathroom Essentials we believe every home needs. Now, all this talk of bathrooms is making me want to draw a bath so… over and out.