We are so excited to show you the latest addition of Armadillo & Co rugs, with new Earth and Latitude Collection rugs now here! Armadillo & Co's latest offerings inject fresh colour and materials into the Earth and Latitude collections.
Inspired by aerial photography of the natural environment, the rugs have an underlying character and saturation in hue previously unseen in Armadillo & Co's ranges. "The colour palette roams across sandy neutrals, grey tints and deep charcoals that grip the natural fibres in a beautiful way" explains co-founder Jodie Fried.
A highlight of the new designs is the elevation of jute, a traditionally humble fibre. "We are celebrating the beauty of high quality jute, which in its original state has unique variations in shading" says Sally Pottharst, brand co-founder. "Once the yarn is hand dyed and knotted, these inconsistencies result in a splendid silk-like texture that perfectly translates the landscape to the loom."
We're going to walk you through the new collection to see what's new!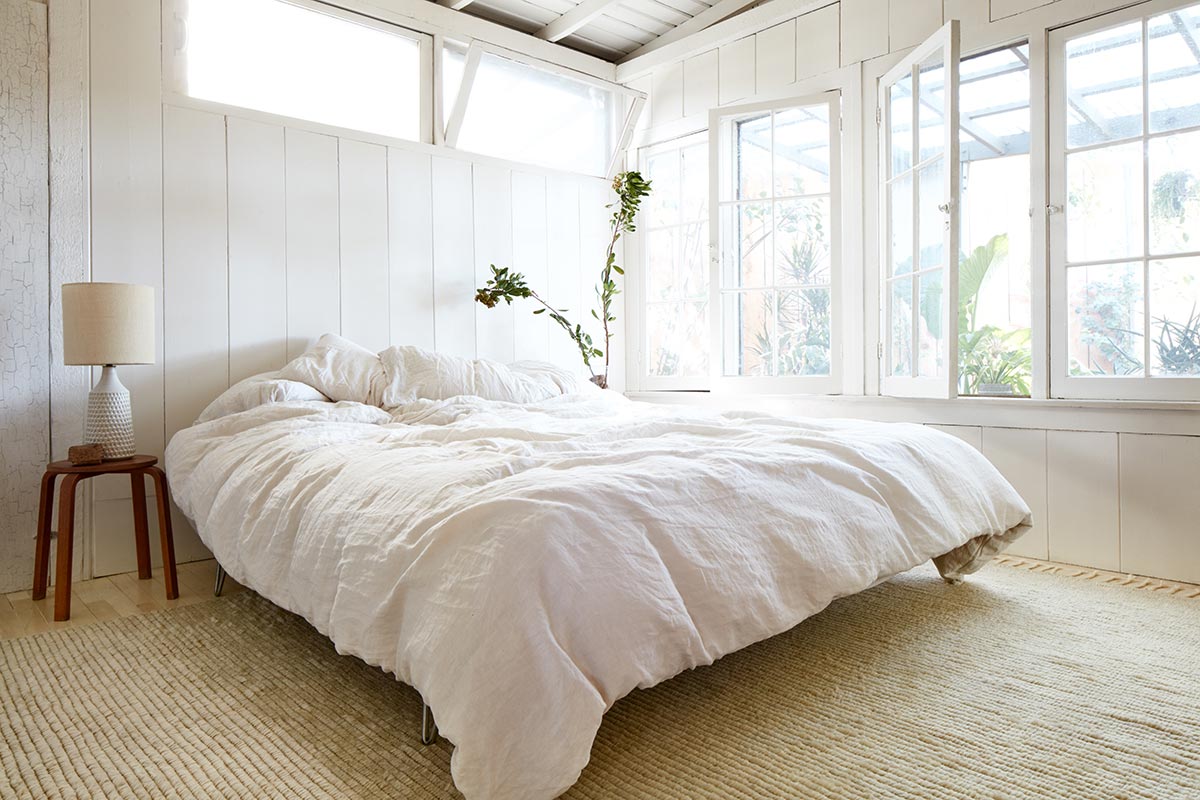 Malawi Berber Knot Rug
First up is Malawi. The Malawi Berber Knot Rug is the linear sister of Armadillo and Co's well-loved Zulu and Nala rugs. A ribbed pile, inspired by the country's gently undulating plateau, has a definite direction that will 'bloom' and blend over time. Soft and supple, the hand knotted rows are framed by a hand-braided tasselled fringe.
Why we love it?
We are big fans of Malawi's sister rugs Nala Berber Knot Rug and Zulu Berber Knot Rug, however patterned rugs are not for everyone. So the Malawi Berber Knot Rug is an great offering for those wanting the incredibly soft and luscious texture of the Nala and Zulu, but without the added colour and pattern. The Malawi comes in just one colourway called Oatmeal. Whilst this is a warm earthy colour, it has grey undertones. Making it a versatile colour for a range of different floors.
Material: 100% Wool
Construction: Hand Knotted
SHOP THE MALAWI BERBER KNOT RUG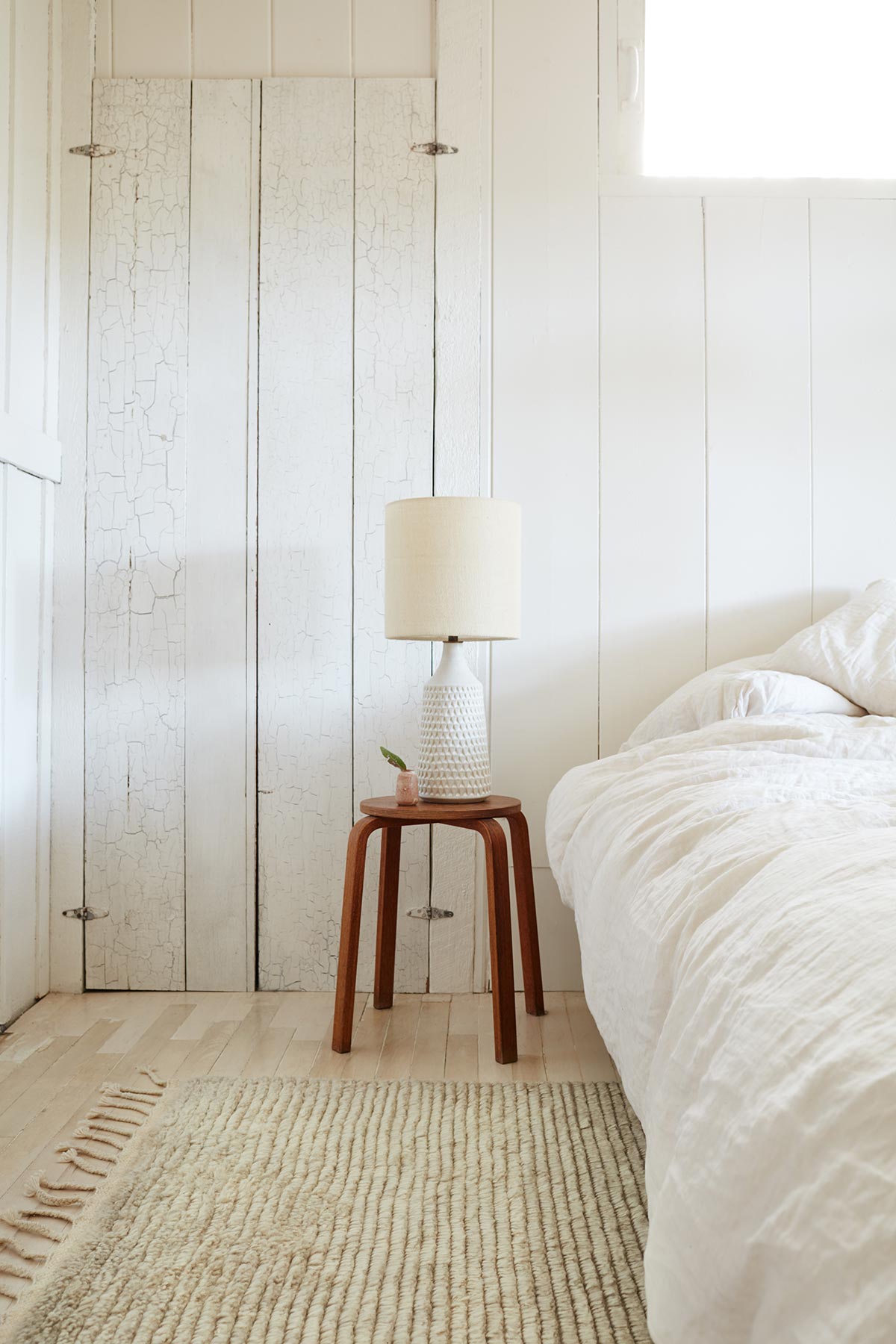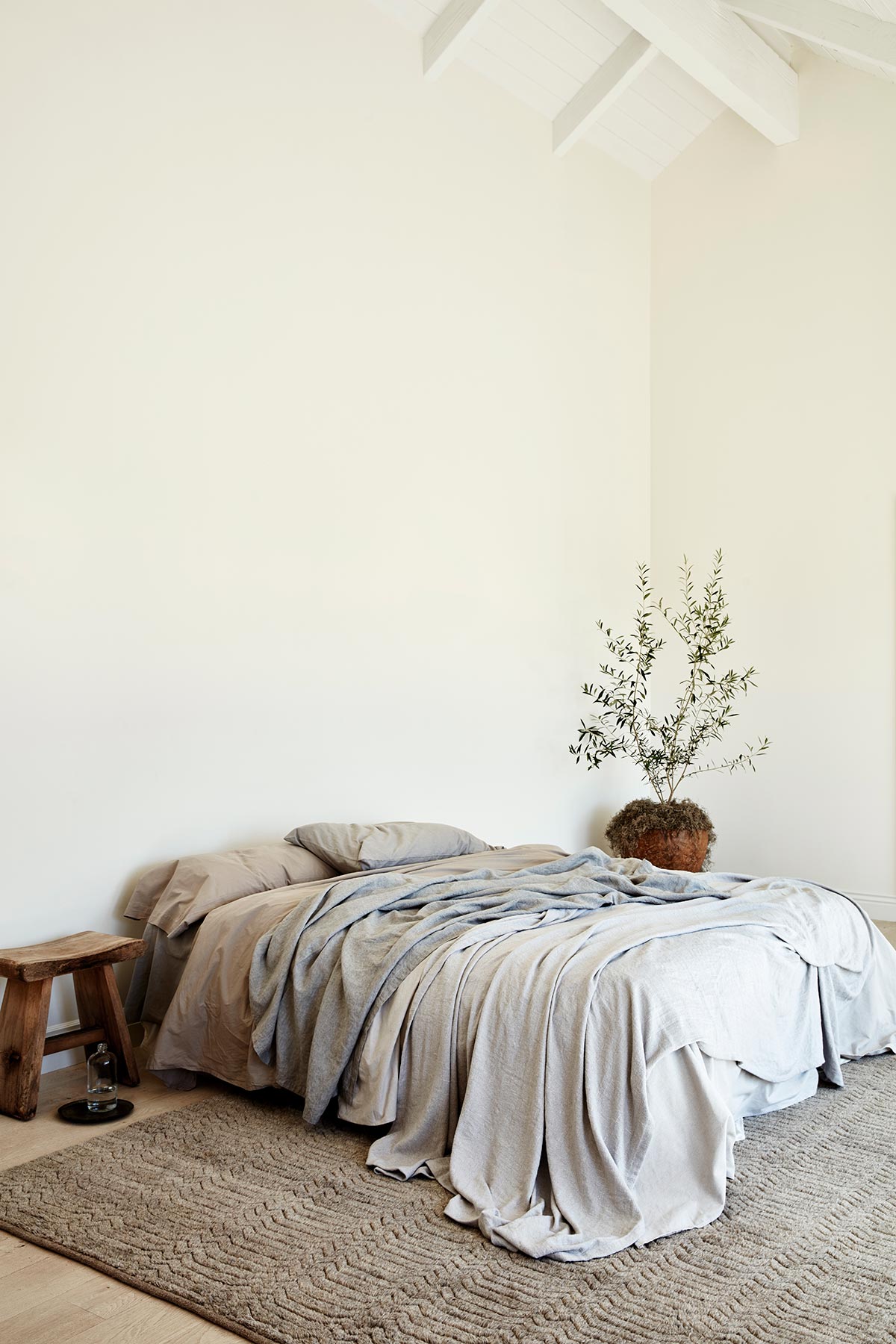 Savannah Berber Knot Rug
Next up we take a look at Savannah, that welcomes two new colourways to the popular Savannah Berber Knot Rug, part of the Latitude Collection. The two new colours are Soft Dust, which sits somewhere between a cool grey and a warm brown. And Inky Carbon whose flecks have a moodier tonal texture. The neat arrangement of alternating high and low piles retains a sense of movement redolent of the African terrain.
Why we love it?
We adored the original Savannah however the original Natural colourway is quite warm and not as versatile across a range of floors. What we love most about these new additions are the colours!! The Soft Dust is as it sounds, warm but cool. What does that mean? Basically think of it as a washed out, dusty brown. There are lighters flecks throughout making this quite a versatile colour suitable for a range of flooring. The Inky Carbon is a very deep, rich charcoal with natural flecks which adds some warmth but essentially this is a dark charcoal rug.
Material: 90% Wool Pile, 10% Cotton weft with 100% Cotton Warp
Construction: Hand Knotted
SHOP THE SAVANNAH BERBER KNOT RUG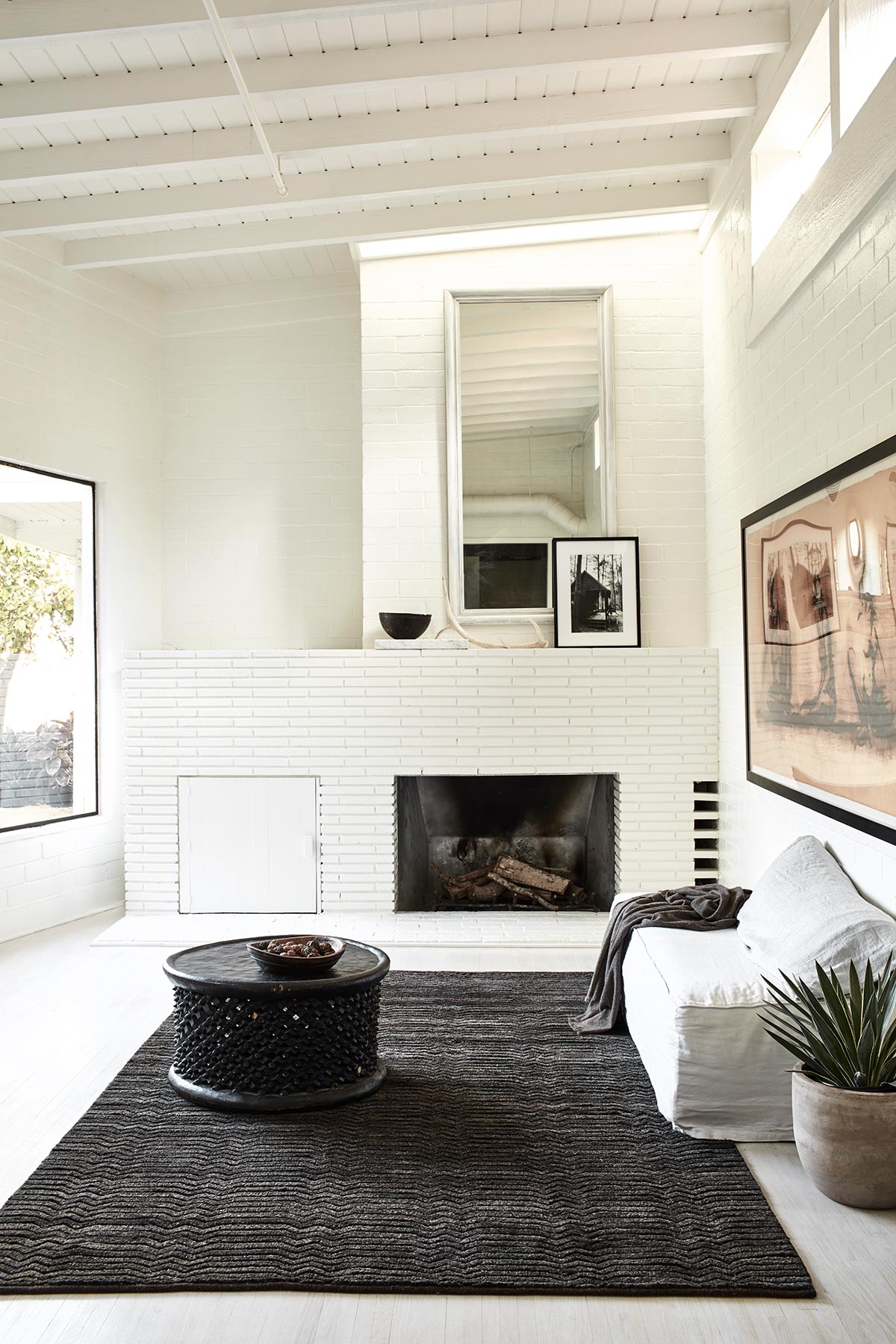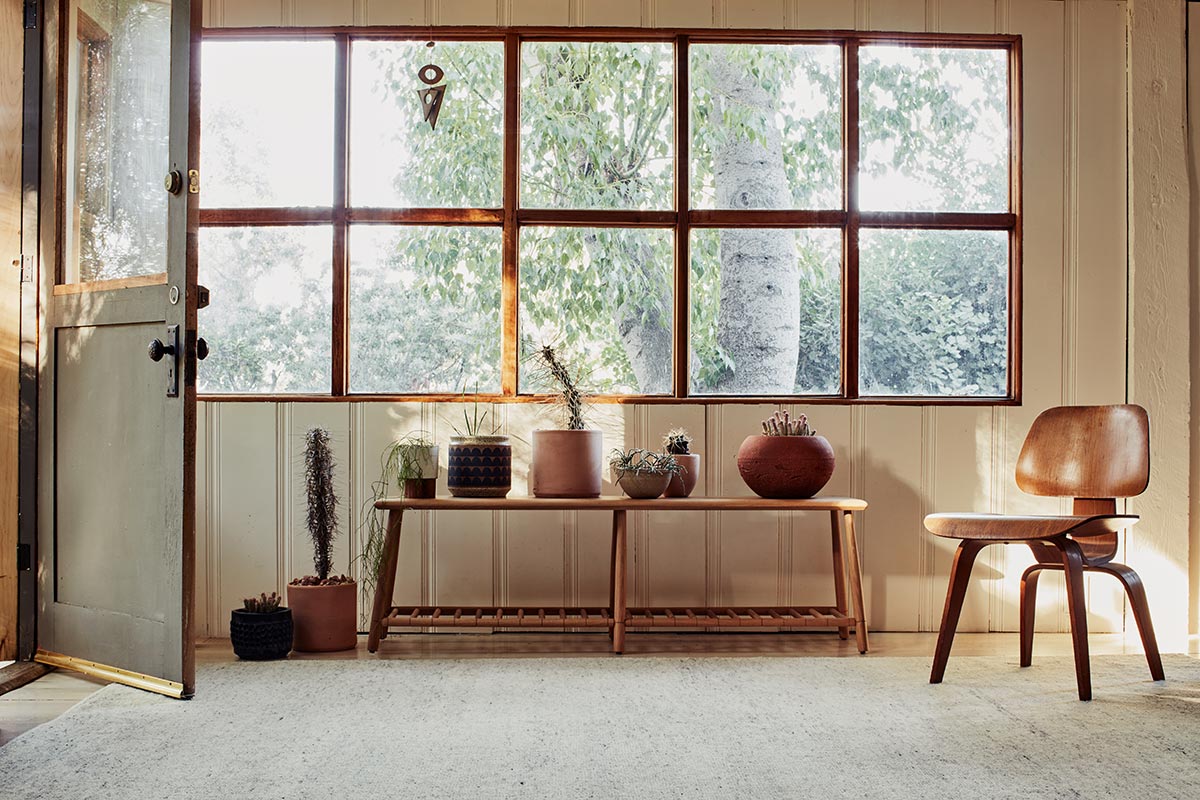 Pampas Knot Rug
Pampas Knot Rug takes its name from the soft, hardy grasslands of rural South America. Pure spun wool is hand knotted into a plush low pile, producing a subtly linear design that is clean and classic with uncontrived interest. Durable and adaptable, the perfectly imperfect Pampas is an easy going option for the modern family home.
Why We Love It?
Ok so this new Pampas Knot Rug is an absolute winner! It is an all-rounder in that it is a beautifully soft rug, but an incredible durable weave. Great for both high traffic or low traffic areas. Its casual linear pattern is more of a 'suggestion' than set pattern, which gives it a 'barely there' texture. The Pampas Knot rug is very similar to our favourite Berber Knot Atlas Rug, but without the diagonal pattern. Available in 3 colours: Cinder, Gull, Quartz.
Material: 80% Wool, 20% Cotton
Construction: Hand Knotted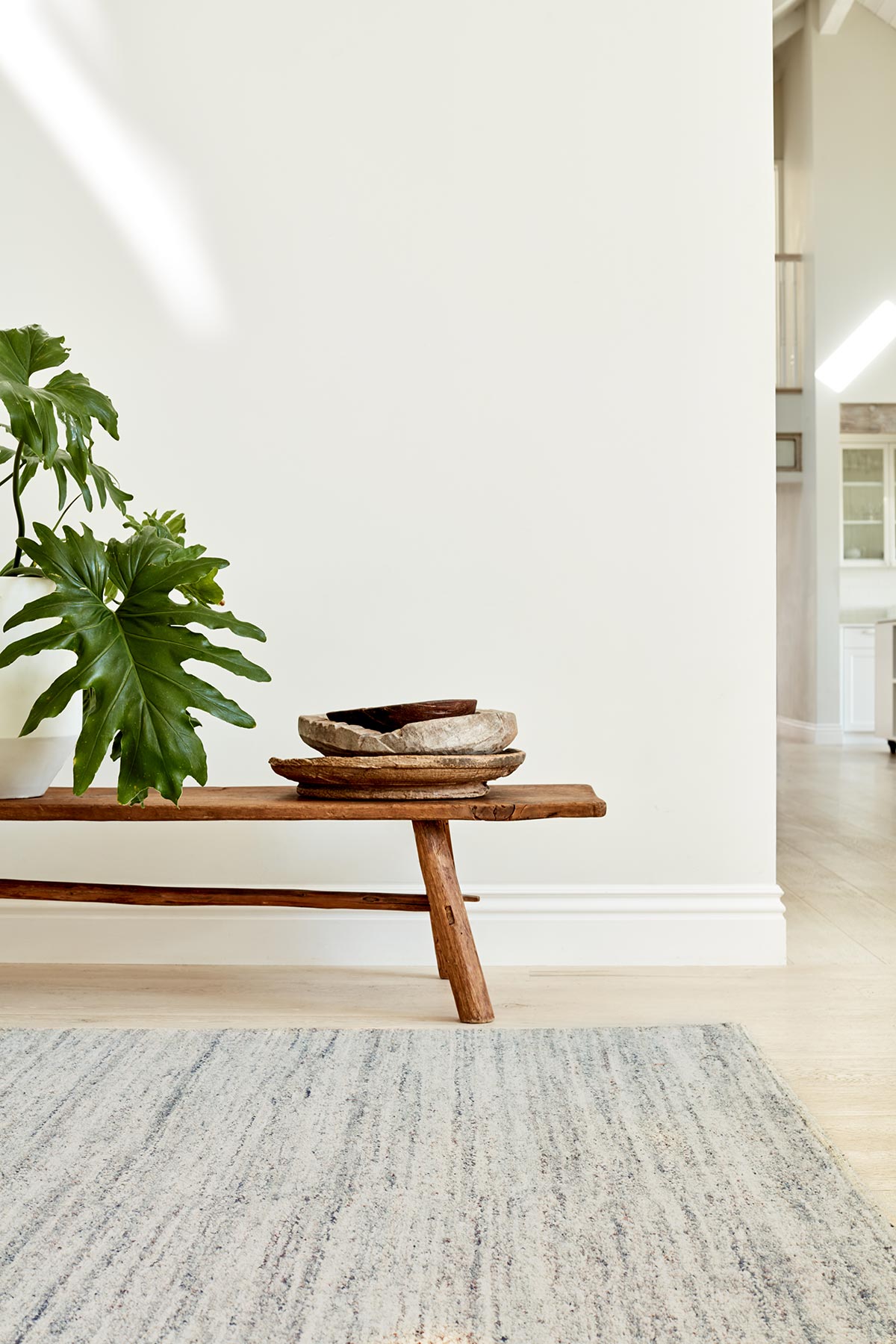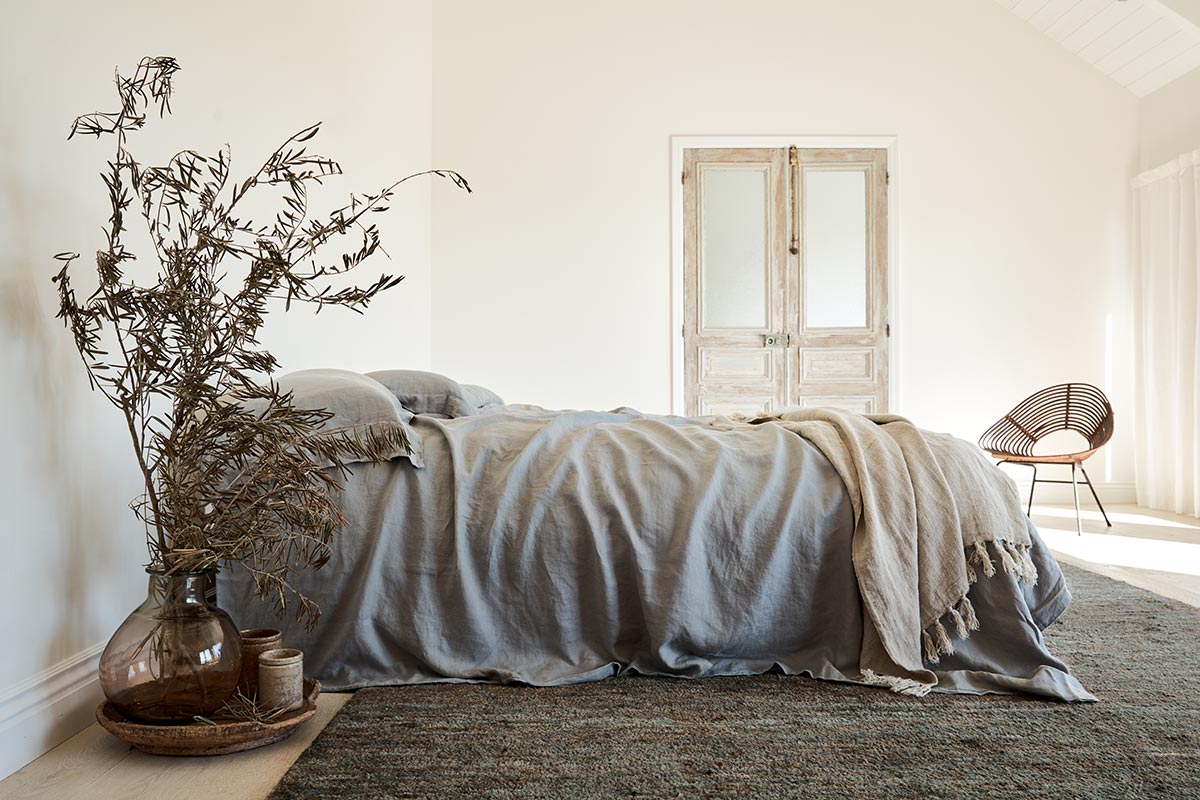 Desert Knot Rug
Arid plains are brought to life by the Desert Knot Rug and its clever combination of fibre and technique. Raw jute with its nuanced shading is over-dyed for a beautiful complexity in colour, mimicking the hazy mirage of a desert oasis. A low pile hand knot enhances the yarn's natural lustre and softness, which only increases the wear and age.
Why We Love It?
The Desert Knot Rug has a really cool feel to it. It is simplistic in its design but with a slight retro feel, giving it more personality than your average rug. The Desert Knot Rug comes in three colours: Quarry, Sleet and Carbon. Sleet is a soft, warm natural tone. Quarry is an earthy brown with grey flecks throughout. Carbon is a dark medley of charcoal and brown tones. All three colours have a certain warmth to them.
70% Jute, 20% Wool, 10% Cotton
Hand Knotted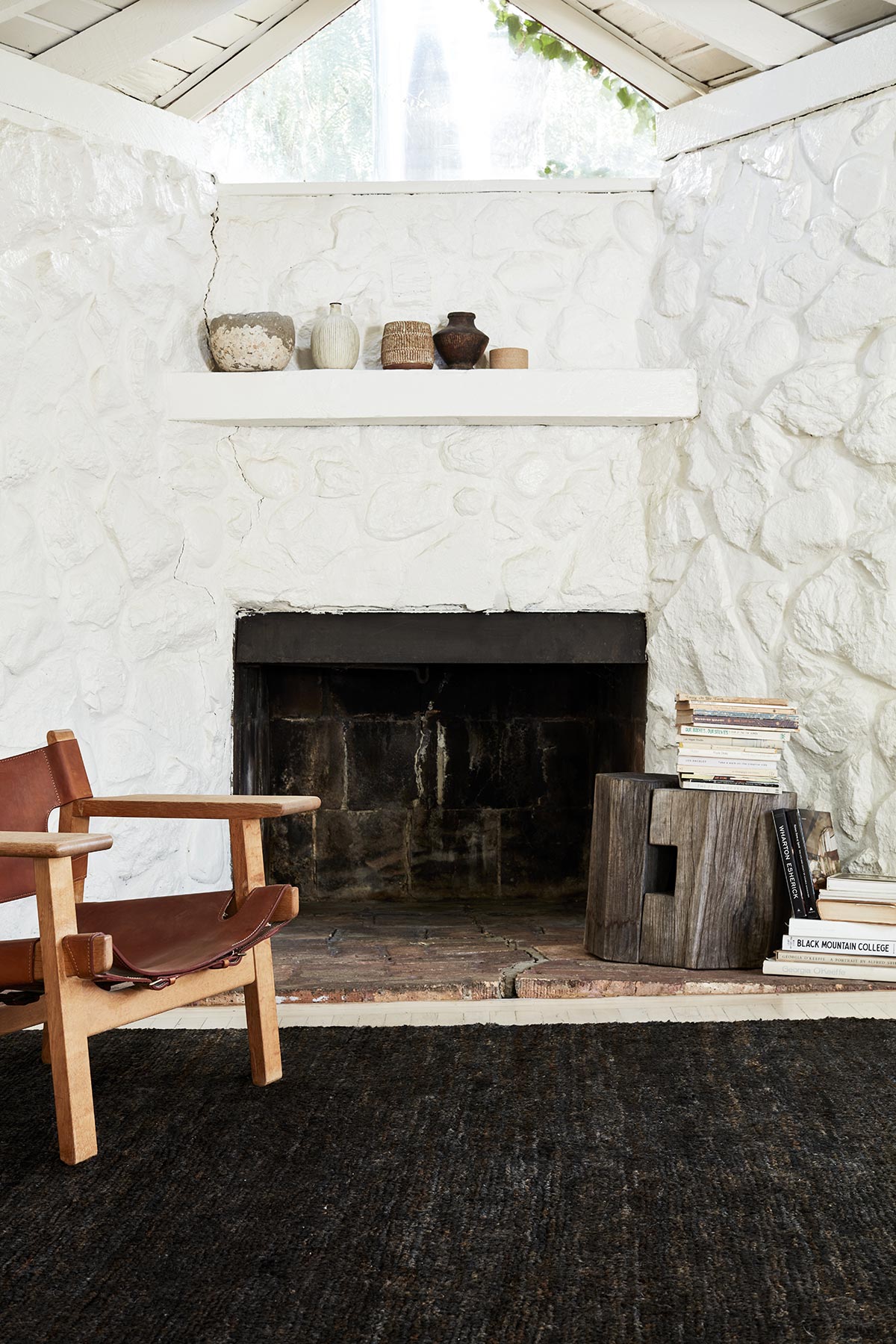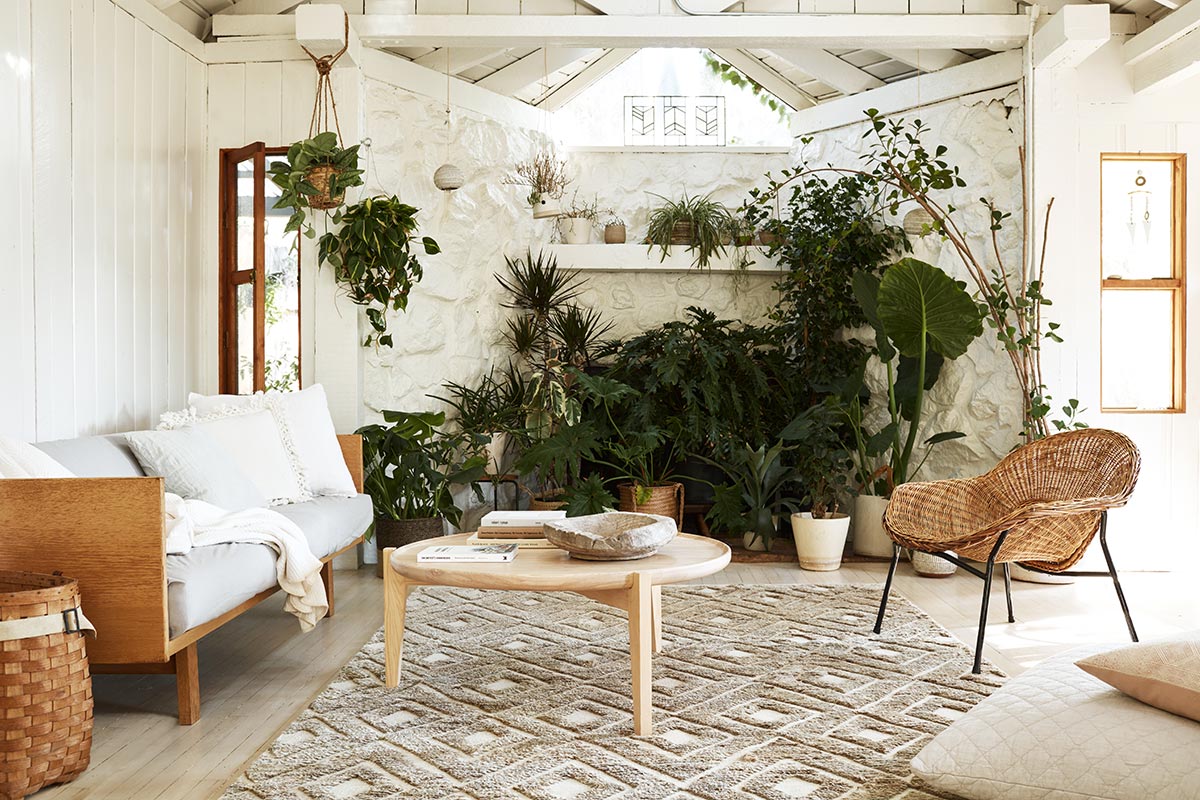 Cairo Knot Rug
With the same raw jute and low pile hand knot as featured in the Desert Knot Rug, this new classic has been reworked into a pattern to bring you the Cairo Knot Rug which evokes its namesake's ancient pyramids. Dense diamonds of high wool pile traverse the flat sections like sand dunes, a daring design that harks back to the 70s craft movement but with a polished modern edge.
Why We Love It?
Stand back and admire folks because the Cairo Knot Rug is a show stopper. Its deep diamond pattern is a bold statement and an incredibly playful, textural rug. Available in two colours: Sleet and Wheat. The sleet (featured above) is a softer Natural colour with slight grey undertones and the Wheat is more of an earthier warm brown.
Material: 70% Jute, 20% Wool, 10% Cotton
Construction: Hand Knotted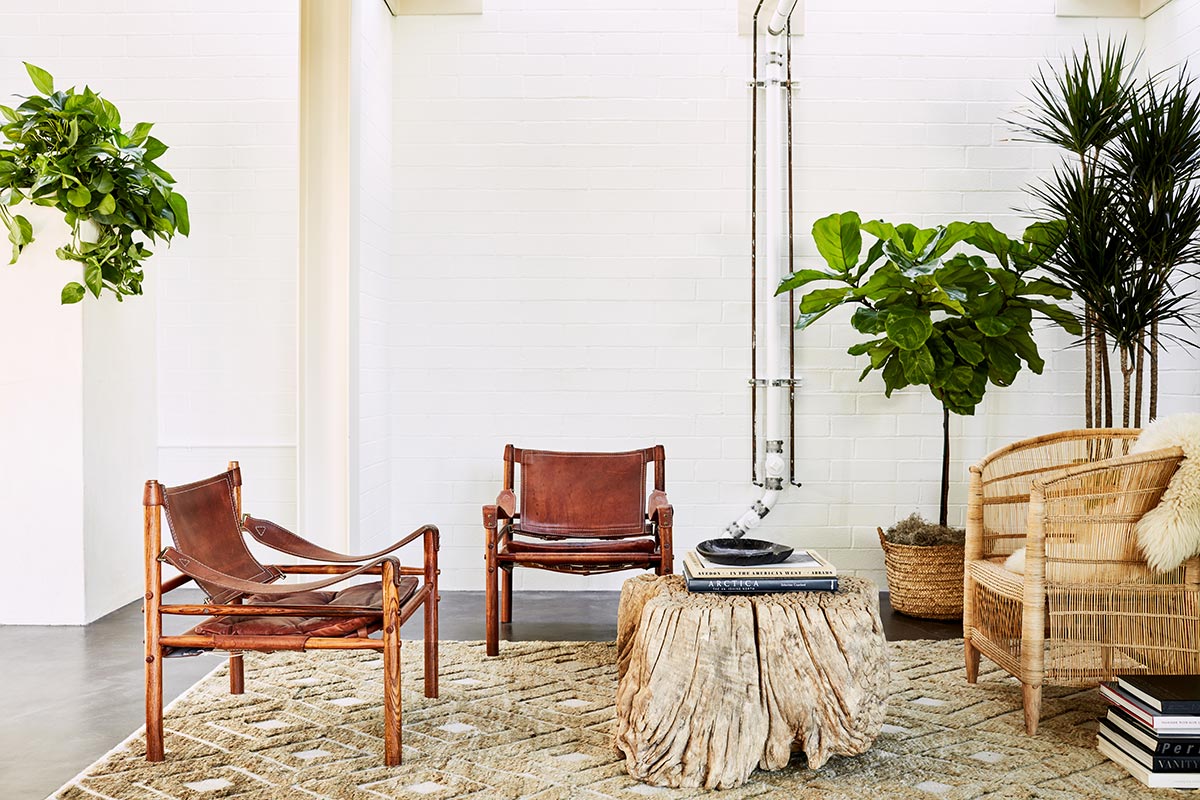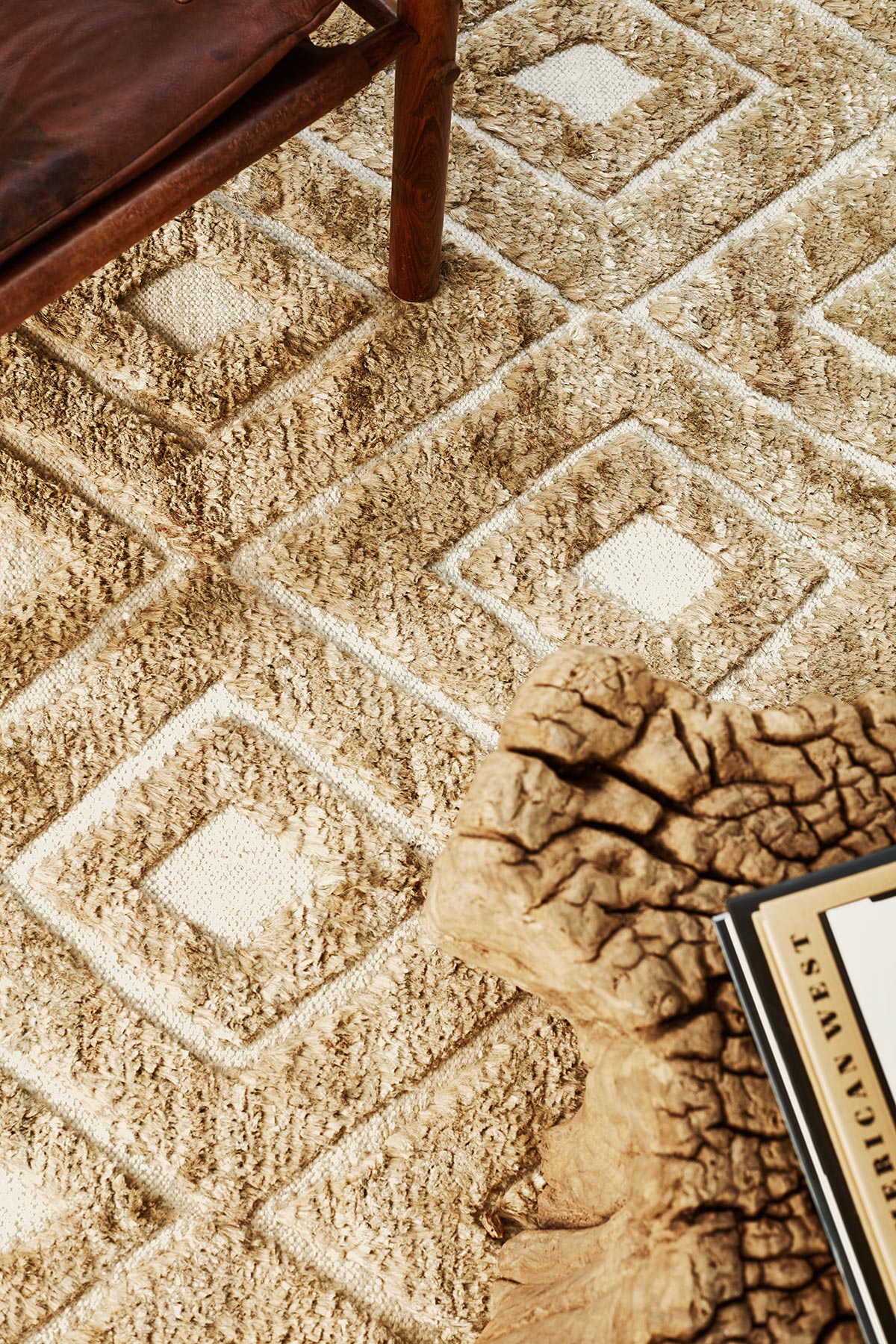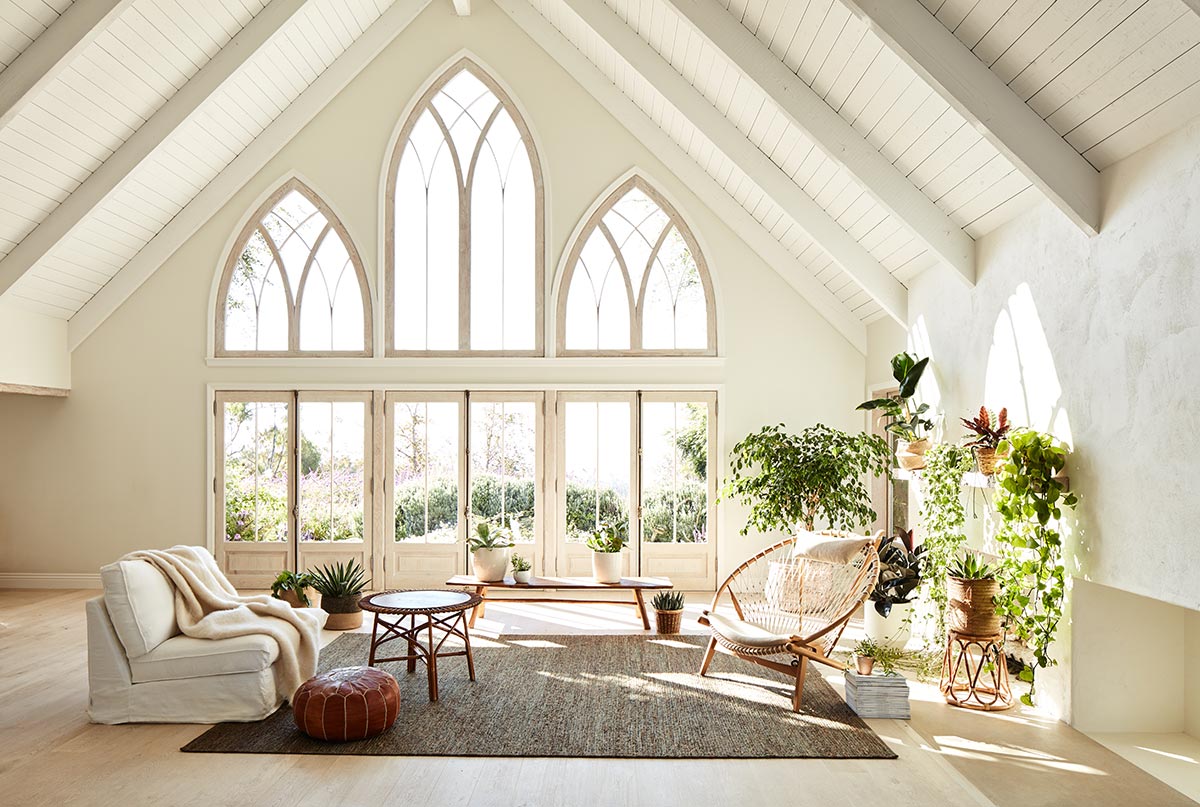 Ravine Weave Rug
Reminiscent of the Grand Canyon's carved out chasms, Ravine Weave Rug introduces the artistry of jute into the Earth Collection. The fibre is left raw and full of tonal depth before being overdyed for graduations in colour that fade soulfully over time. A soumak weave adds extra texture like the slub of beautiful linen and gives this relative of the River Weave Rug the sturdiness to withstand high traffic areas.
Why We Love It?
The Ravine Weave Rug is a close relative to the River Weave Rug which means it will stand the test of time. Super durable, these rugs are a no brainer for anyone looking for a sturdy rug to withstand a very high traffic area. Available in 2 colours: Quarry and Coal. The Coal is a very deep charcoal with lighter flecks woven throughout for a very subtle texture. The Quarry is a medley of brown, natural and grey fibres that create a beautiful warm tone.
Material: 100% Jute
Construction: Hand Woven Flat Weave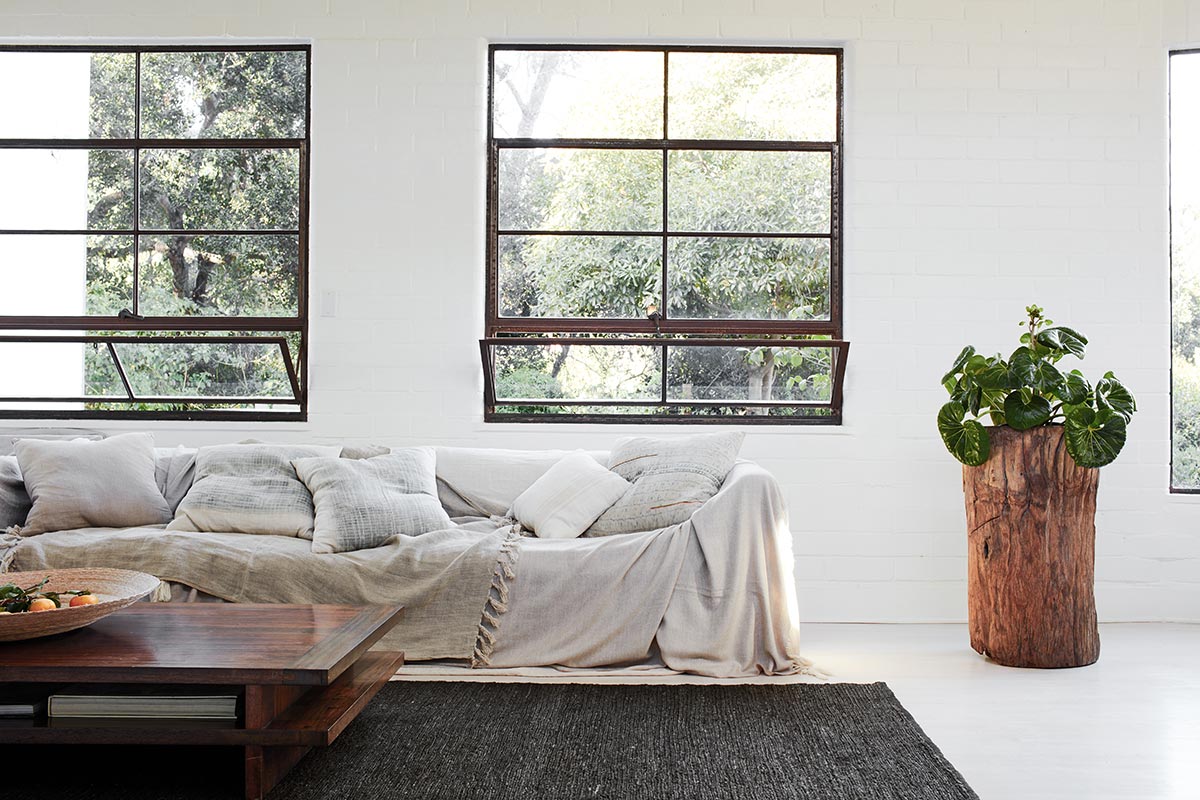 With these new additions, Armadillo & Co aims to sustain age old methods through a contemporary design process. Each rug is 100% handmade, produced using Fair Trade practices with natural and sustainable fibres. They remain as committed to giving back as they are to creating beautiful products. You can read more about Armadillo & Co's work with local communities or read about one of their co-founders Jodie Fried in our meet the makers profile.
So there you have it! The six new beautiful styles of Armadillo & Co rugs are now available online and instore at Hunting for George. If you have any questions regarding the range don't hesitate to contact us or check out our YouTube channel that talks all things Rugs and How to Choose the Right Rug for Your Home!