Ah Bondi… home to one of the most beautiful beaches in the world; the perfect backdrop for any instagram post ever (way better than any filter) and filled with people, all sorts of people, to create an energy unlike any other place in Australia. So it is with a tinge of jealousy that we reveal this home to you, because not only is it spectacular in its own right but its also positioned in one of the coolest postcodes around. So with that warning in mind, let's do this…
The Bondi House is an awesome representation of its location, energetic and cool in every single way. Behind the design is James Garvan who raises the bar with his ambition to create site-responsive and client-specific structures that appear effortless. The Bondi House has earnt a glittering nomination spot in the 2018 Houses Awards in the New House Category Under 200 m2 and Sustainability. So let's take a closer look.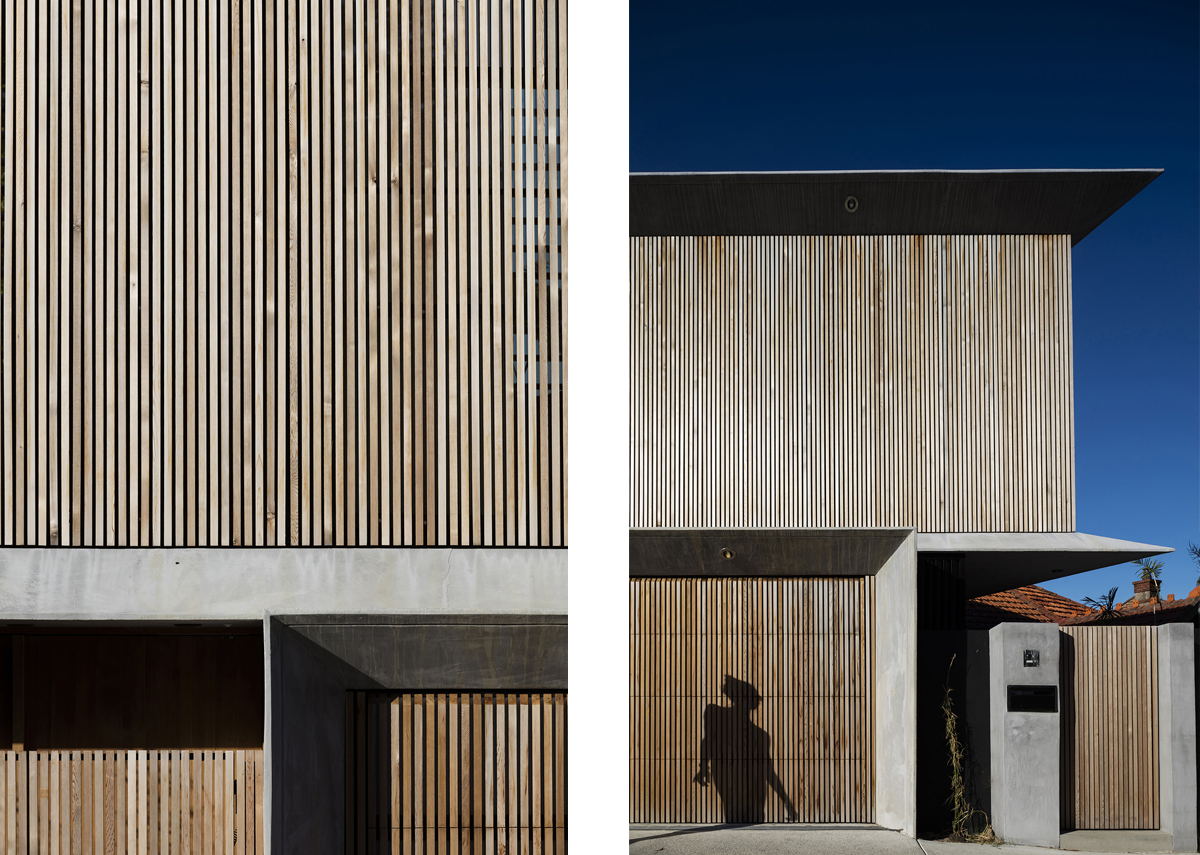 In daylight, Bondi House may seem like a simple dual-storey, residential structure. Its concrete and timber-clad exterior is unassuming and blends into its surroundings. The design is one-of-a-kind but also reflects the laid-back community feel. But let's not get too comfortable looking at the front, you better prepare your eyeballs for what's on the inside.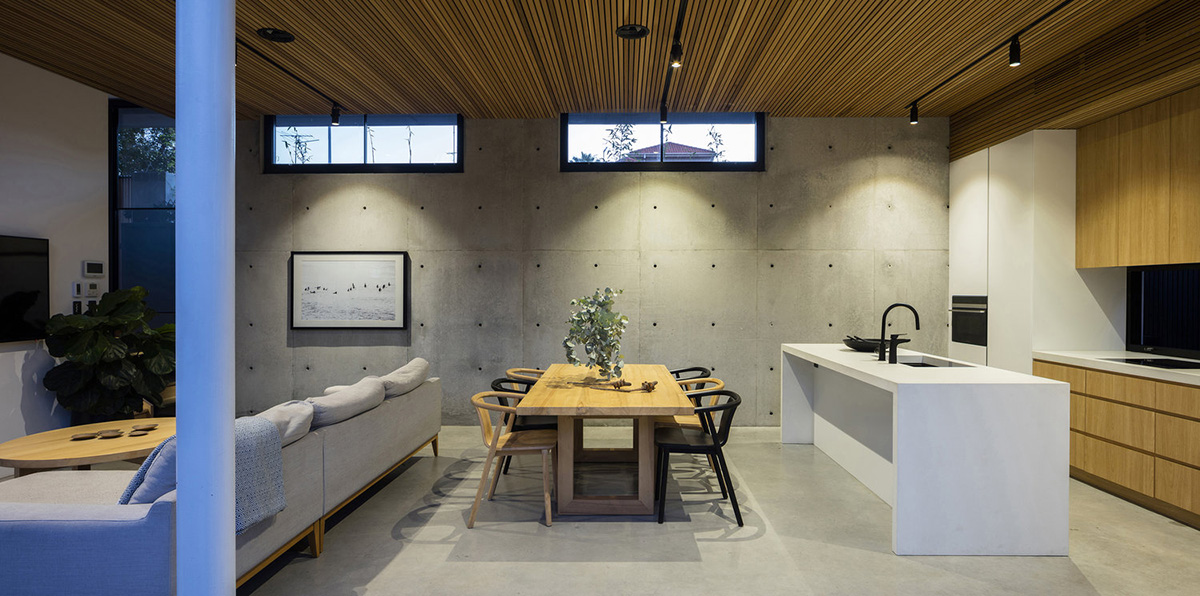 Boom! You're in and you are in for a treat. The thin timber panels on the ceiling are carried throughout the interior, along with feature concrete walls and flooring, paired with soft natural timber decor and clean fresh white surfaces.
The strong-cut fixtures of the dining and kitchen area contrasts with the softer, tactile living room zone. This living area then opens up to the outdoor space, a seamless integration that fuses the outside in.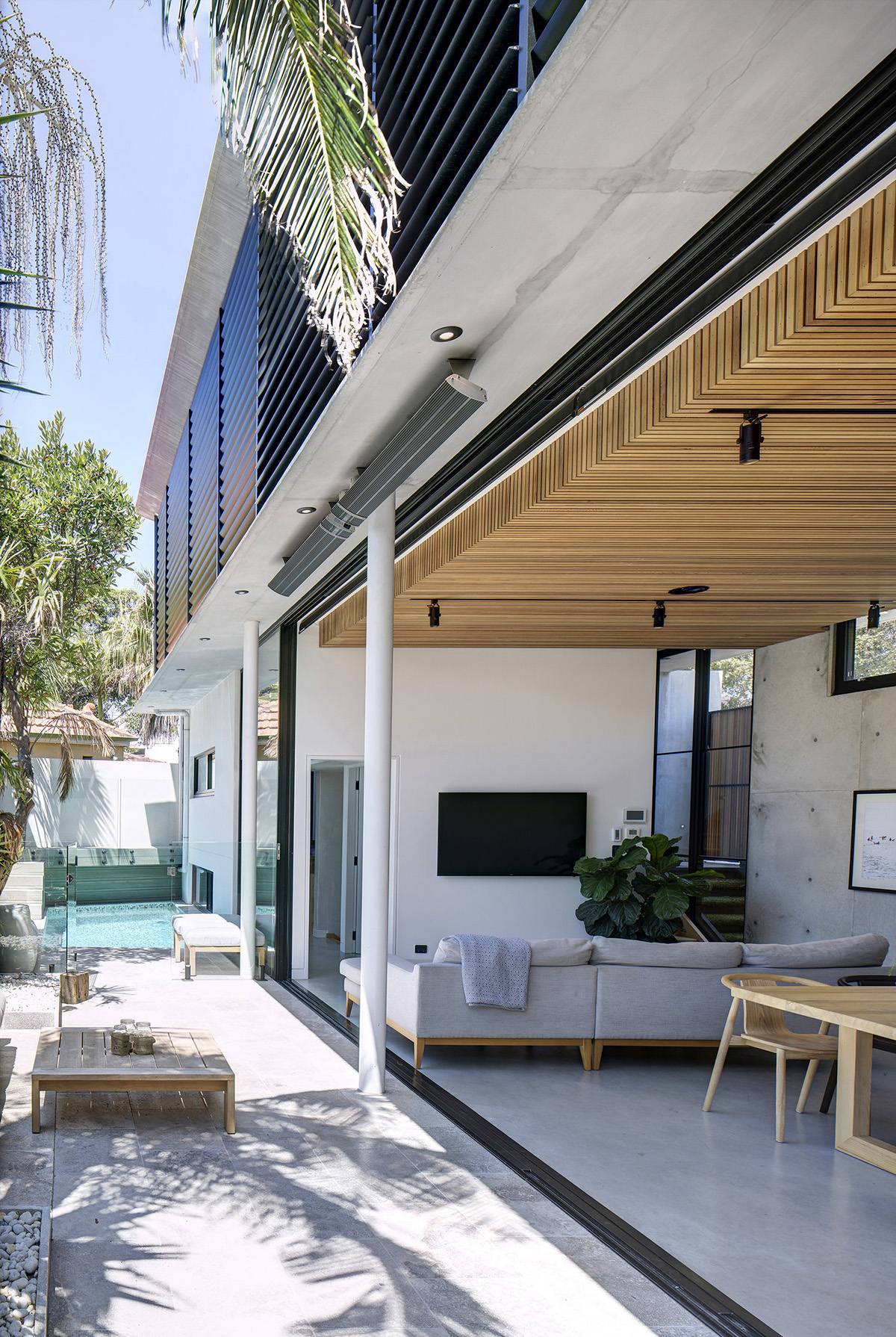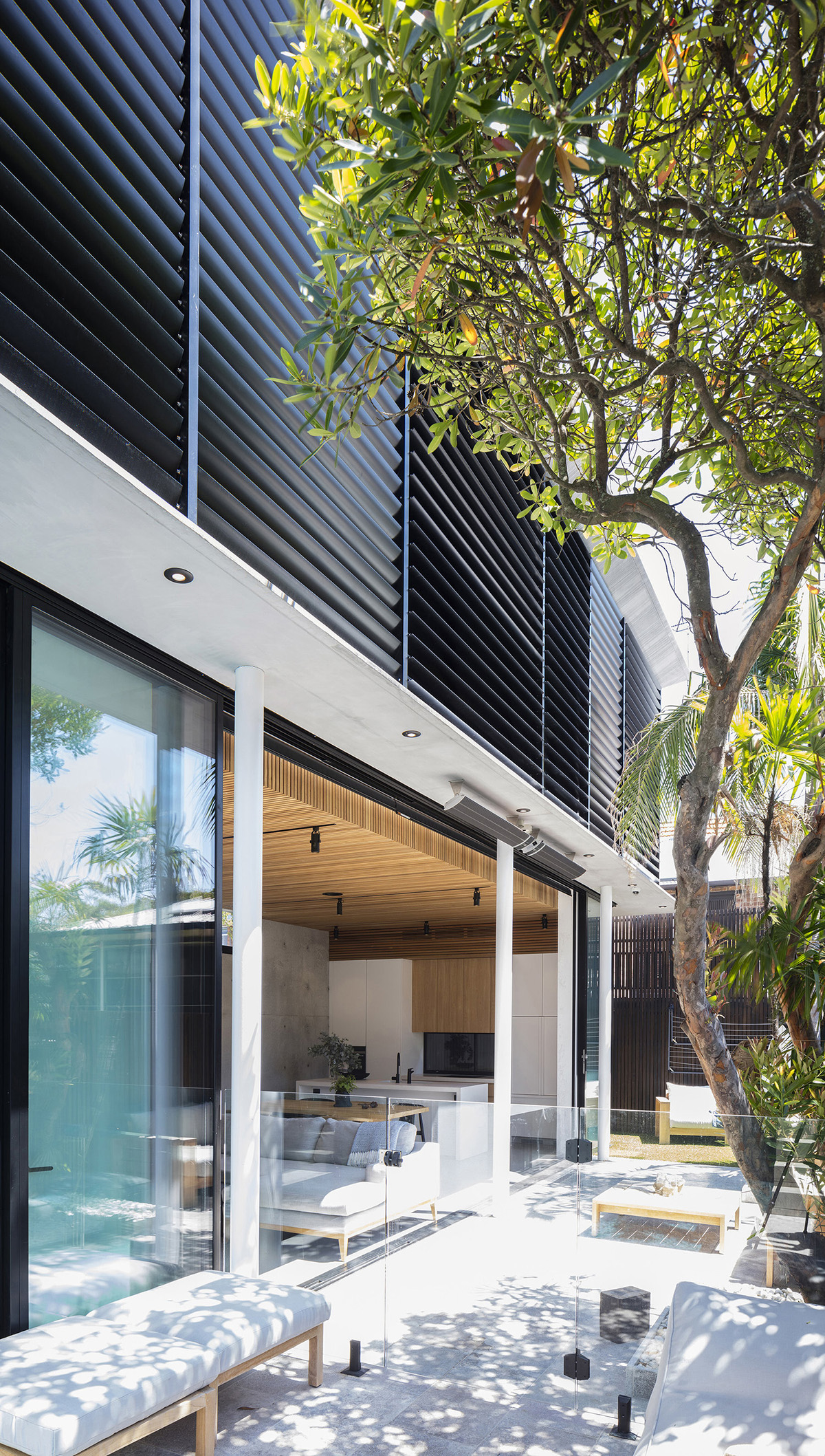 Once you walk outside you pretty much feel like you're staying in a resort at this point. The open-plan structure remains unbothered as clear glass dividers are used to create a separate partition between the pool and living areas. And I mean seriously, when have you ever seen a pool fence look this good?!
Bondi House's design is evident during the day but even more spectacular at night. The timber-clad paneling of the exterior creates an interesting depth from the interior lighting. Making the home come alive at night, as too does Bondi! Congratulations to James Garvan for creating every inch of this recent masterpiece and for your Houses Award nominations.
If you would like to see more of the finalists in the 2018 Houses Award, click here.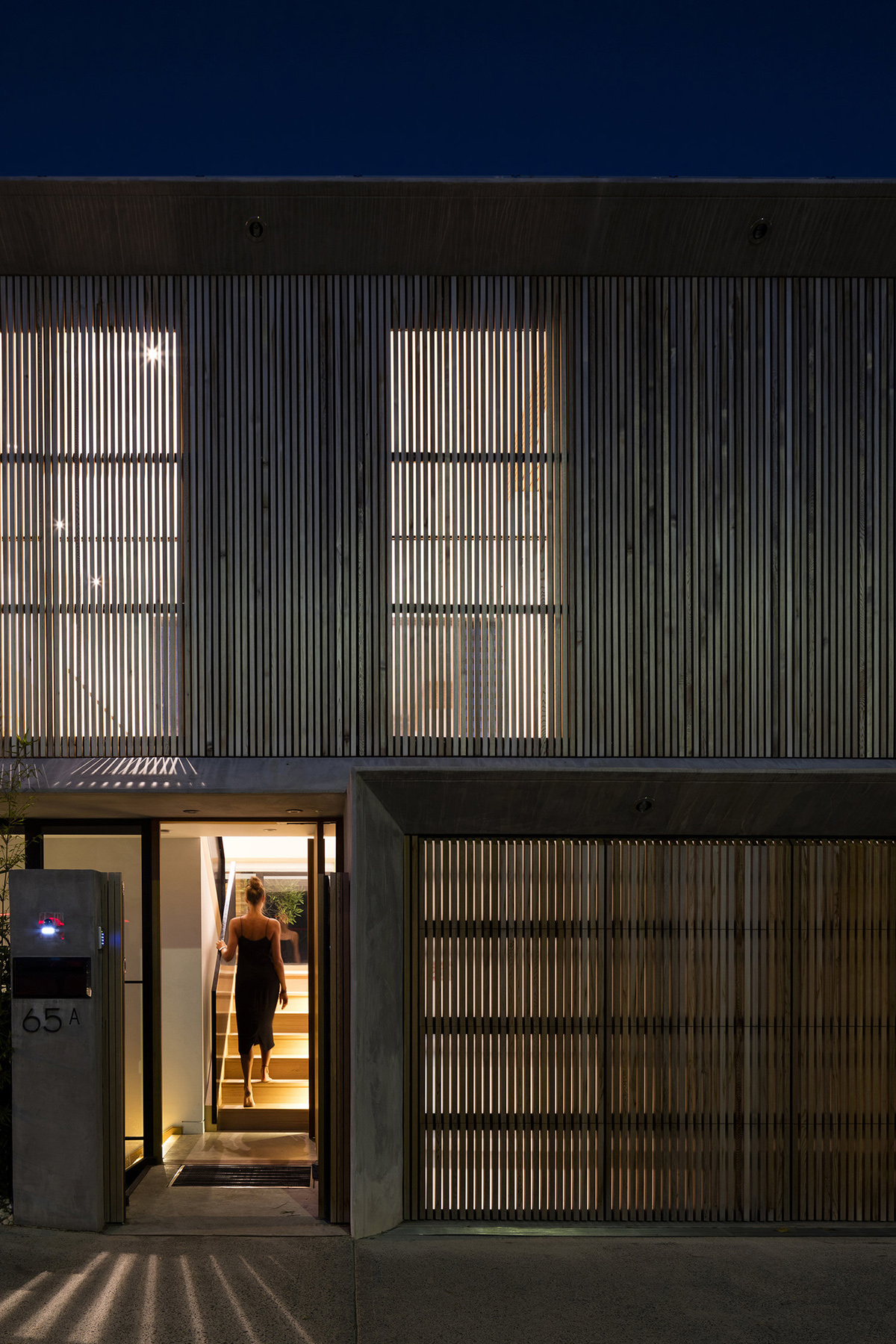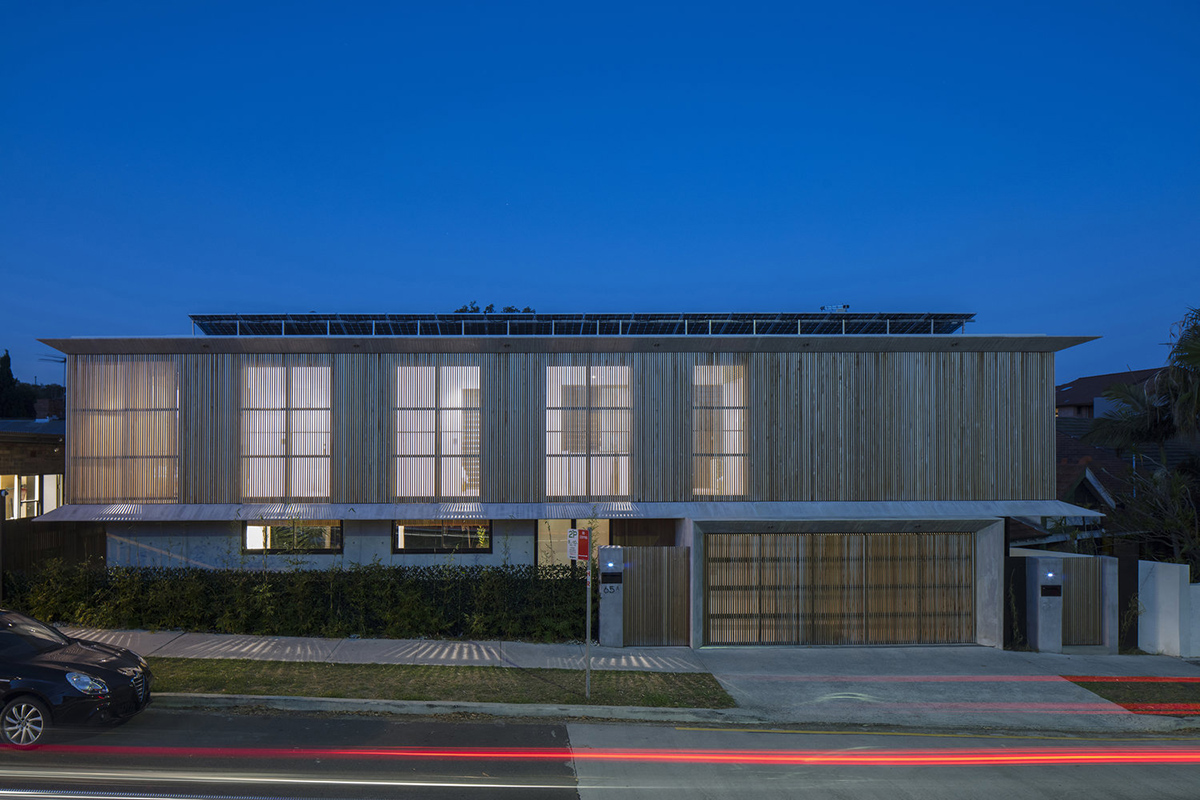 Photography by Brett Boardman.