King Island, sitting pretty in Bass Strait is a little island, with a big personality. If you're after a remote getaway – somewhere to kick back with a good book, take in some rugged scenery, enjoy a beach picnic, and have a round of golf, then King Island is exactly what you've been looking for. Featured recently in our On The Road video series, which you can check out here, we've got a few more King Island flavoured suggestions for you below.
Cape Wickham Lighthouse
Head up to Cape Wickham Lighthouse and appreciate the sweeping views across the ocean. You can drive all the way to the lighthouse and then there are very short walks to fully soak up the coastline and those epic views.
Cape Wickham Golf
While you're up the northern end of the Island, grab you golf clubs and head to Cape Wickham Links Course. It's an incredible 18 hole course. I'm no expert when it comes to chasing the little white ball, but if golf is your jam, I hear this is a bucket list course that people travel from all over the world to play (pre COVID, obviously). There's also some pretty speccy villa-style accommodation at the course, offering players the opportunity to hit the course at first light.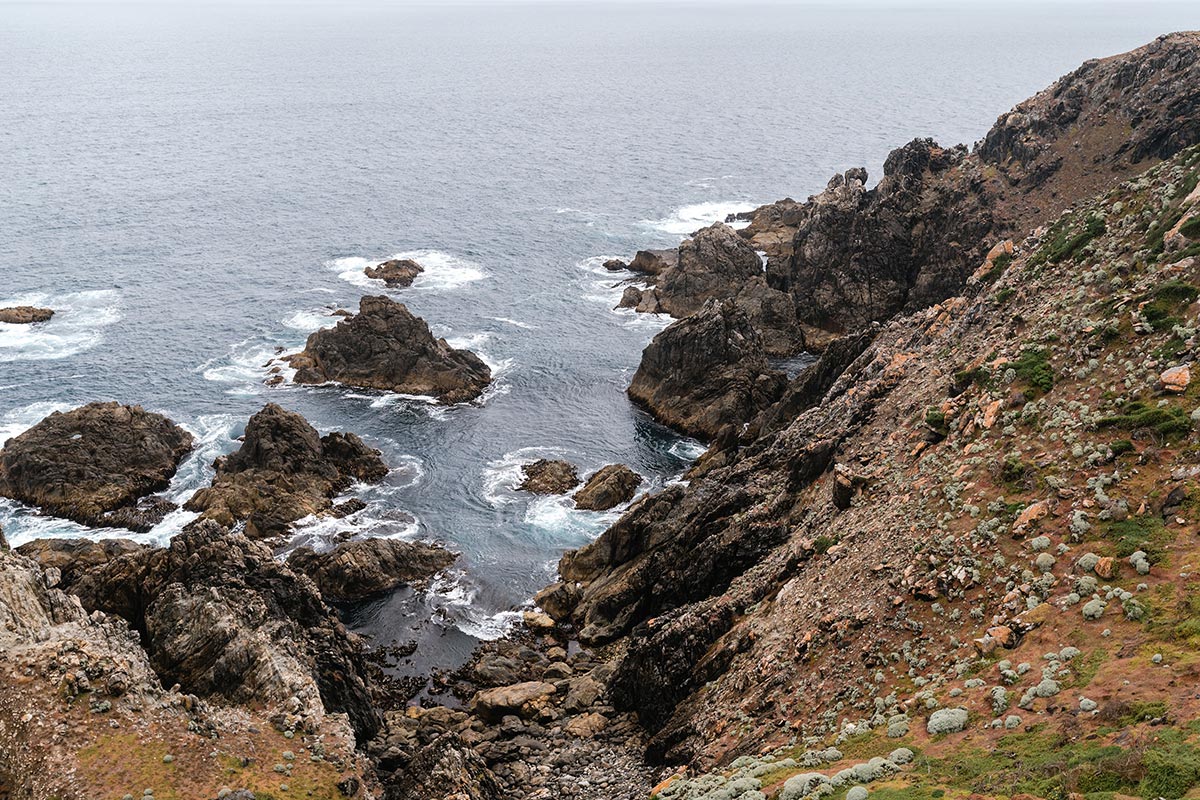 Surfing
King Island is sitting in the middle of the Roaring Forties. If you don't know what they are, it's a fancy name for 'really damn windy.' So it stands to reason there can be some pretty epic surfing on King Island. No matter the wind direction there's usually an offshore somewhere on the island. You can either go it alone, or King Island Surf Safaris offer plenty of local knowledge and guided surf tours.
King Island Dairy
Cheese! I'm sure we don't need to explain this one too much, everyone loves cheese. But one of our favourite cheese brands, King Island Dairy calls this island home. There's a lovely tasting room and a comprehensive selection of cheeses for you to sample… love a free sample. If there's baked brie on offer, we highly recommend you indulge. 
Calcified Forest
The Calcified Forest is made up of hundreds of weirdly shaped limestone features. They formed when calcium carbonate adhered to the deep roots of coastal vegetation, and have been exposed when the surrounding sand has blown away. 
This walk is 1.3km long, with the viewing platform over the Calcified Forest at the halfway point. Camera: essential. 
Ocean Dunes Golf Course
Ranked fourth on the list of Australia's Best Public Courses, Ocean Dunes on King Island's west coast is also a must-visit if you're golfing inclined. They offer complete play and stay packages, including cart and car hire. 
Kittawa Lodge
If you like nice things, Kittawa Lodge will be up your alley. A private lodge situated on a good chunk of coastal land, it's secluded and relaxing. There's the option of having a meal cooked for you in your accommodation, and the beach is nearby. Our favourite bit? *That* Bath.