Established in San Francisco and now based in the historical coastal town of Saint Augustine, Yield Design Co. is an independent design house crafting new American standards.
Yield was forged back in late 2012 when Andrew Deming and Rachel Gant met during their studies at the California College of the Arts. Ever since then, they have both channelled their passion and creativity into this independent design house.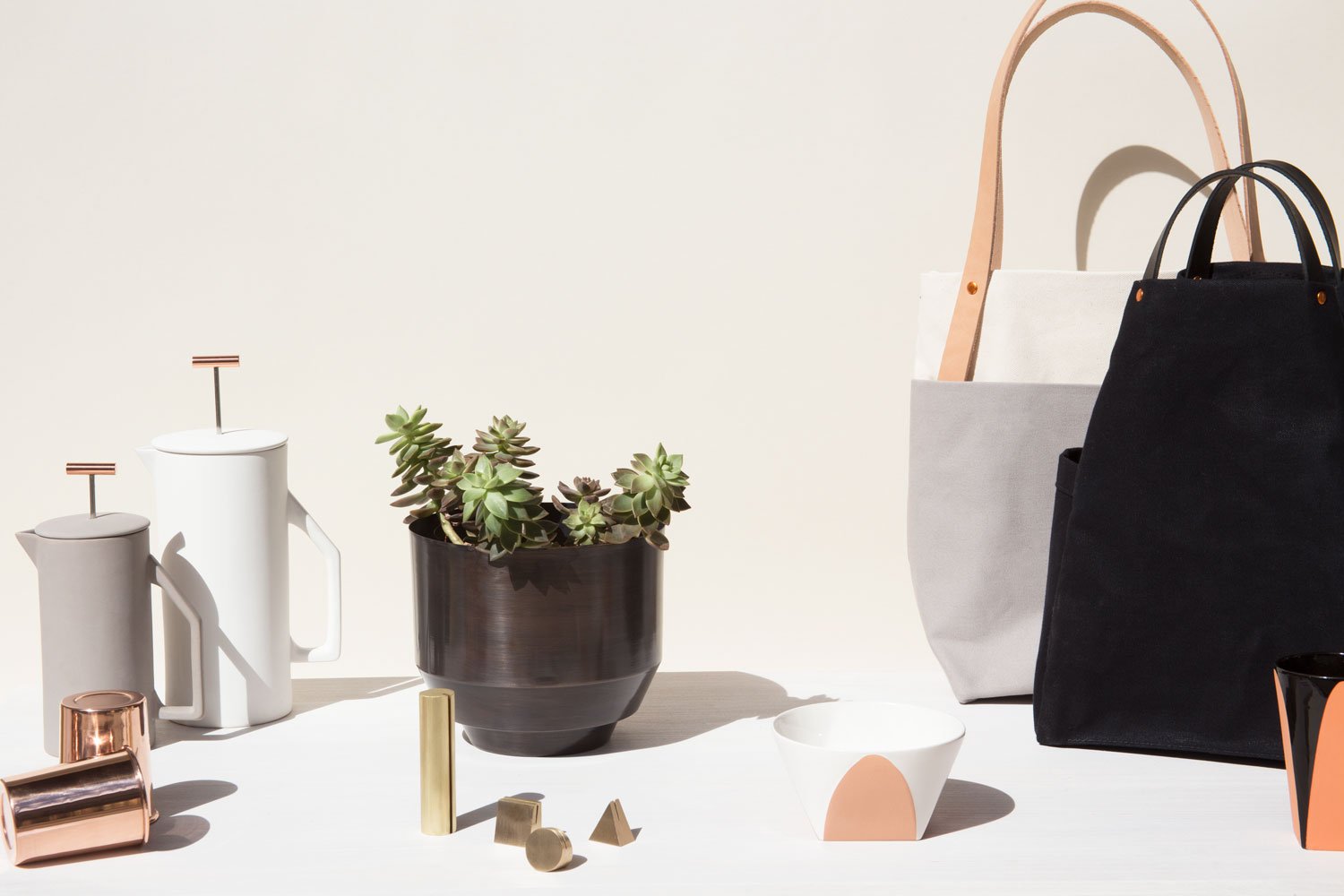 Their company can be described as part industrial design studio, design label and manufacturer. With an extensive array of products on offer ranging from bags, jewellery, and accessories for the home, Yield's products aim to pair American craft and ingenuity with an eye toward the future. The Leather & Steel Cup Set is an outstanding product that presents a large sense of innovation and projects the depth of creativity in the work that went into it. The Aluminium Geo Stands act as an elegant display for your photographs and cards that emit a sense of uniqueness to any desk, mantel piece or side table. The spectacular self-watering Spun Planter is made from a single piece of pure copper and will house a range of standard plant sizes. The focus on art and design in these products are the highest of priorities and it really pays off upon completion!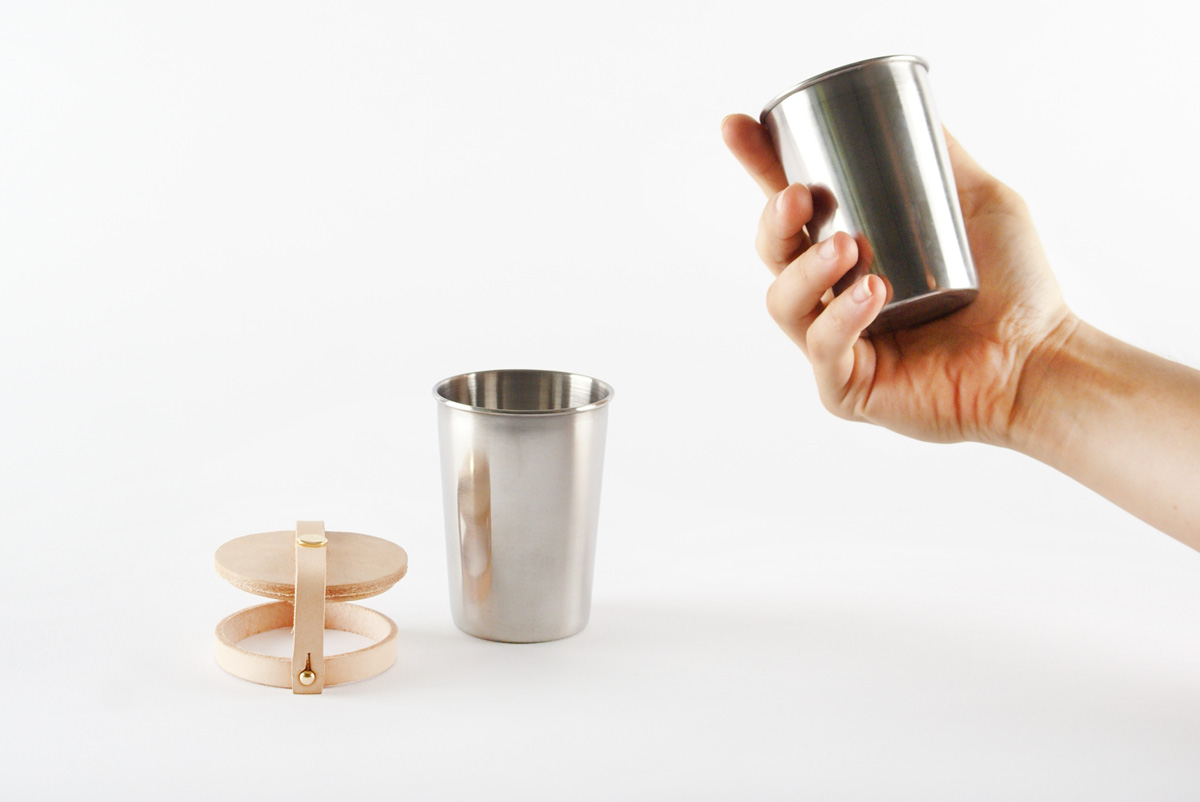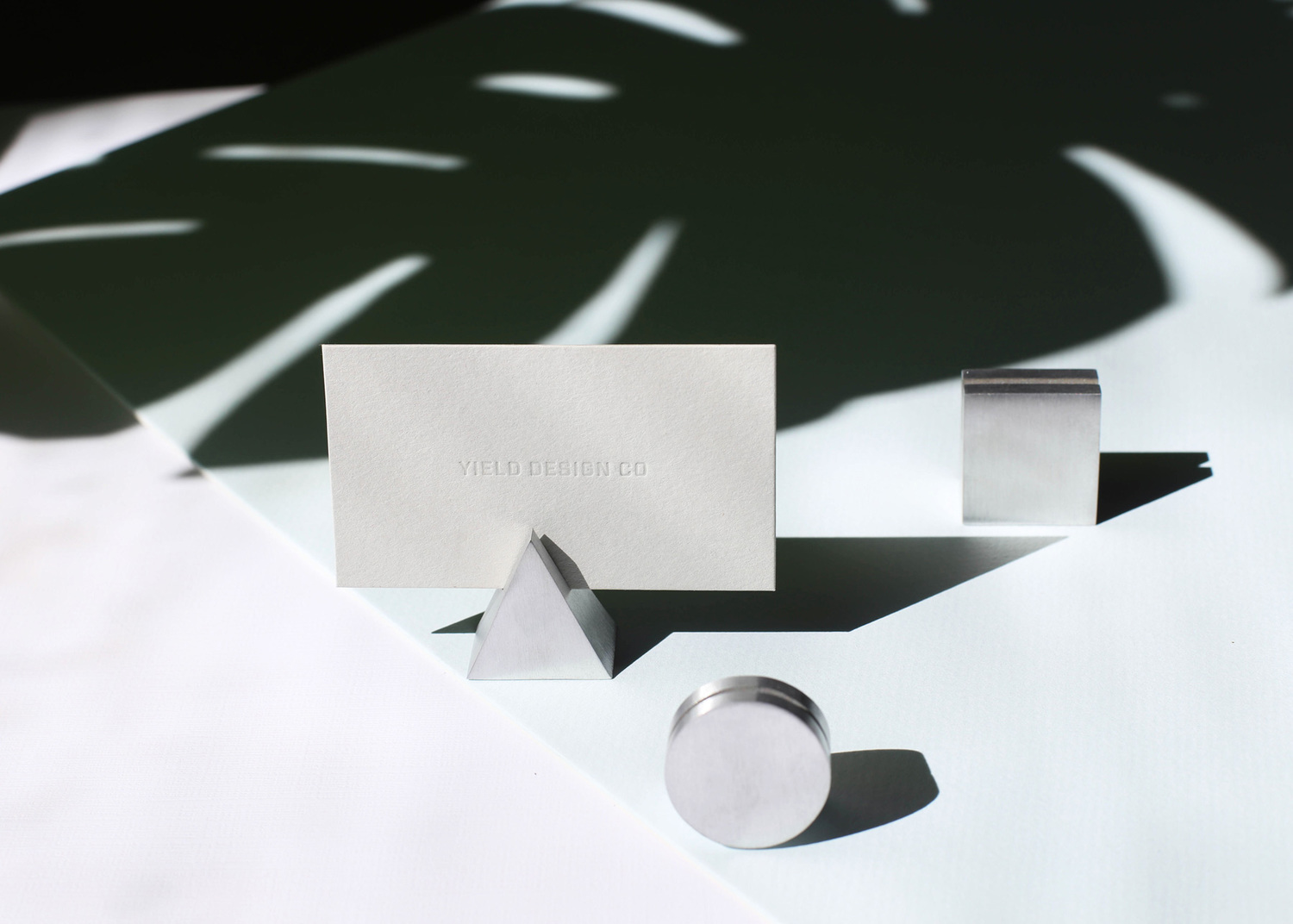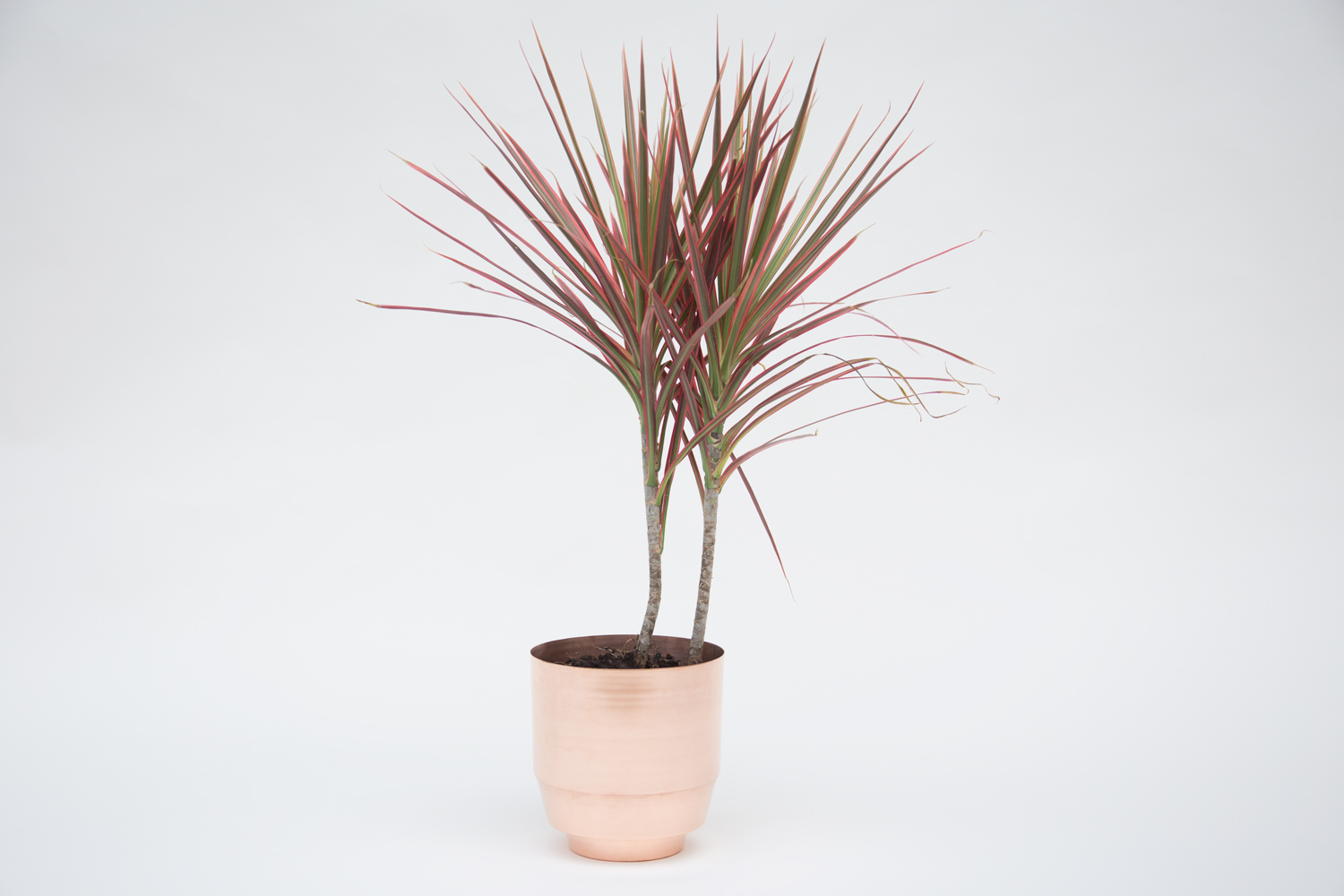 We took ten with Co-Founders of Yield Design Co. Andrew Deming and Rachel Gant.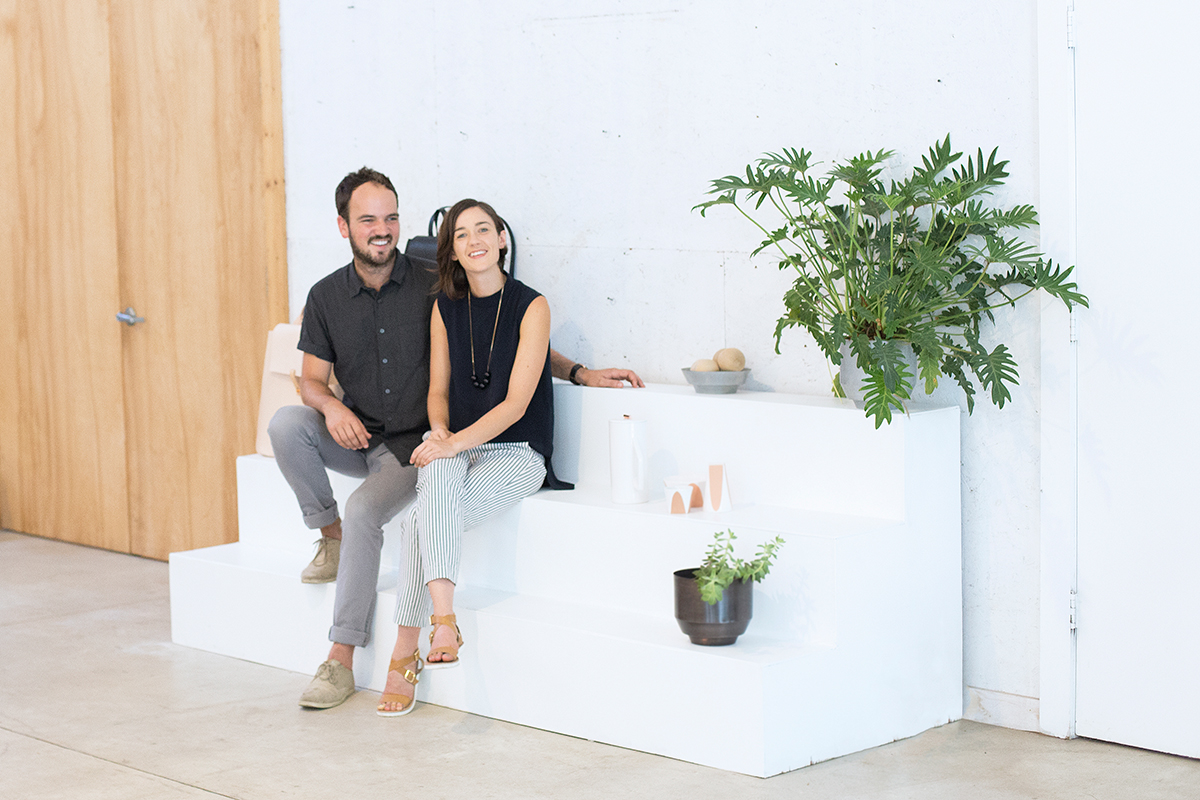 1. What did you want to be when you grew up? 
Andrew: I started playing drums and guitar at a pretty young age and always thought I'd play music professionally. I found design to be a similarly fulfilling creative outlet.
Rachel: I wanted to be either a teacher or a veterinarian because those were the two things I loved most; helping my classmates and hanging out with my (many) pets. My older brother was the artist in the family, so it wasn't until I was older and observed his experience getting an Industrial Design degree that I considered Design as an all-encompassing field that would be me the freedom to partake in all sorts of fields. I realised I didn't have to choose one interest; I could fulfil not only my creative leanings, but also incorporate math, psychology, and research into one career path.
2. When and what was the moment that prompted you to start your own brand?
Rachel: I had just graduated from California College of the Arts and wasn't feeling drawn towards working at a consultancy, so we decided to do our own thing that would be true to our interests and values. We knew it would be incredibly tough to start a business in our early twenties with no capital, but we didn't want to hold out with the expectation that we'd do it mid career. It's easier to take risks earlier on when you have less to lose.
3. In 3 words, describe your occupation.
Designing, Coordinating, Communicating.
4. What is the best piece of advice you've ever received? 
Rachel: "You can do anything you put your mind to." My Dad always told me this growing up, and I realise now it's instilled a natural confidence and curiosity in me that would be very difficult to conjure up late in life. It's very important when in the design and manufacturing field, because many problems we are solving do not always have tangible or straight-forward answers.
5. What is your favourite outlet to get the juices flowing?
Andrew: Long walks and beach swims are my time to think.
Rachel: Travelling, even if it's just a day or weekend trip I'm often flooded with new ideas while away because I am able to distance myself from the routine tasks and surrounded by new scenes.
6. Where do you see yourself and the brand in 10 years time?
Andrew: We want to build deeper connections to manufacturing in the South, to elevate both design sensibilities and the design reputation within the region and create more job opportunities in the process. We plan to expand into physical retail in select major markets.
7. If you could invite any five celebrities to dinner, who would be on the guest list? 
Andrew: We'd have a potluck and invite some chefs: Thomas Keller, Rene Redzepi, Roy Choi, David Leibovitz and we'd also invite Aziz Ansari because we keep running into him but have never hung out.
8. What was the last rule you broke?
Rachel: It's not really a rule, but we have a reputation for not using things for their intended purpose. It makes regimented older men who work at hardware stores pretty unhappy.
9. Do you have any hidden talents?
Andrew: I'm pretty good at impersonations. I take comfort in knowing I can always become an Elvis impersonator if things don't work out.
Rachel: I'm a pretty tiny person, so I guess my hidden talent could be that I'm stronger than people expect.
10. What was the last movie you saw and was it any good?
Under the Skin. More "creepy" than "good" but it sticks with you in an interesting way. We're going to see Wild Tales tonight and have higher hopes for that.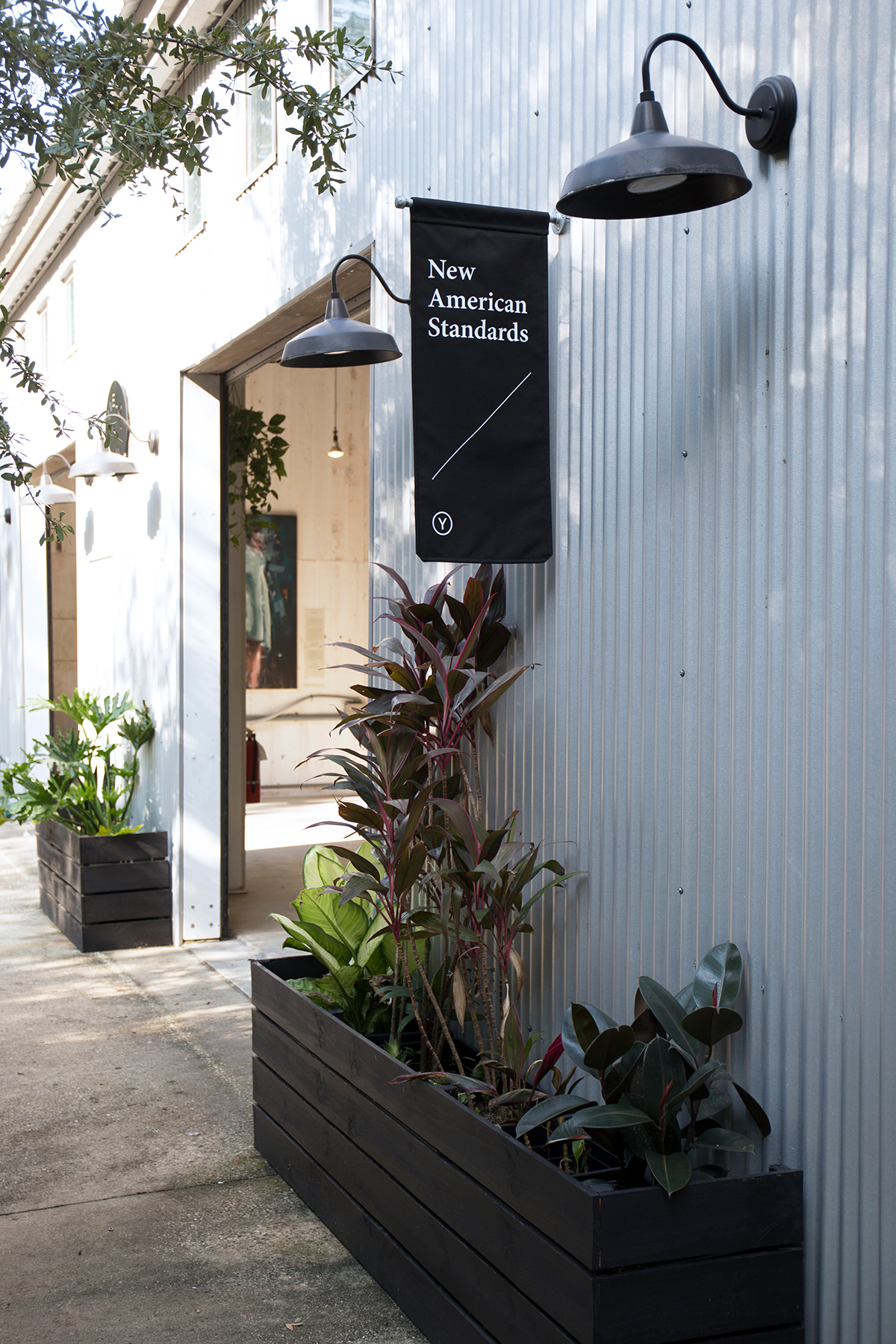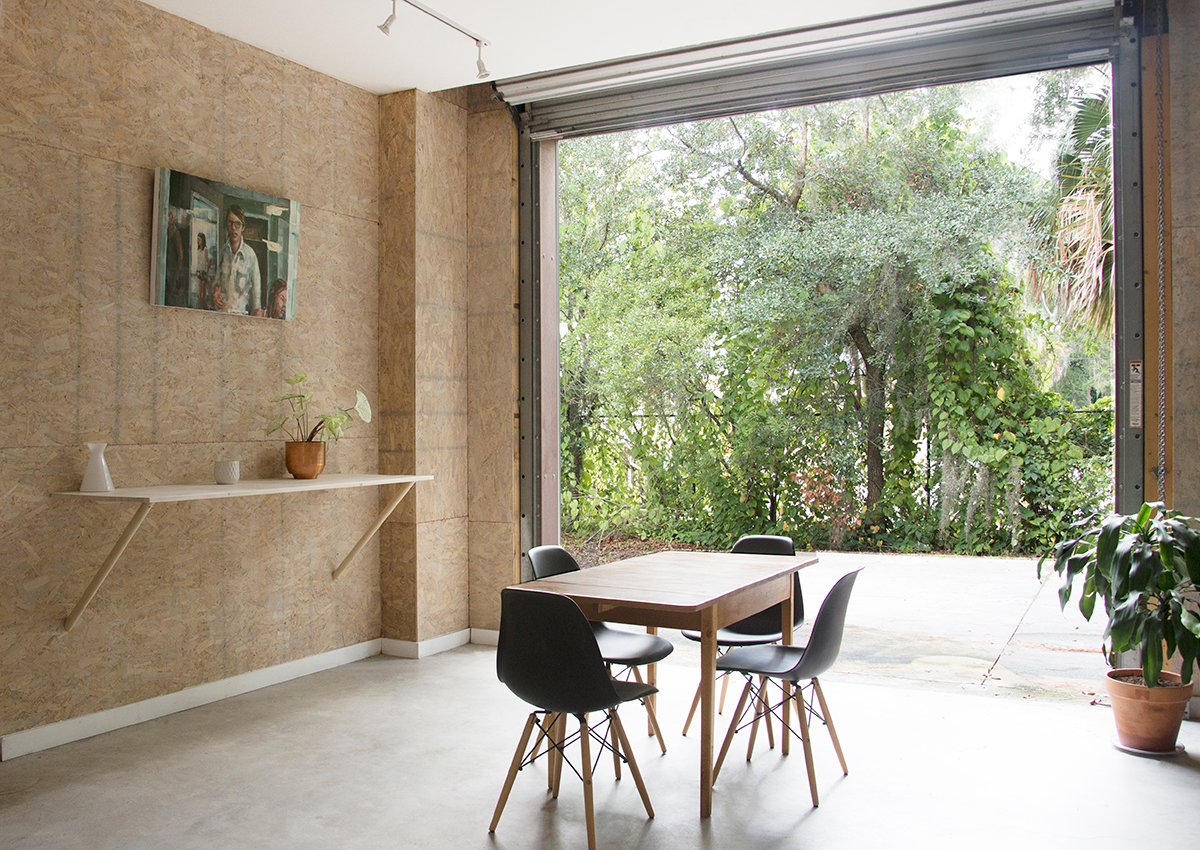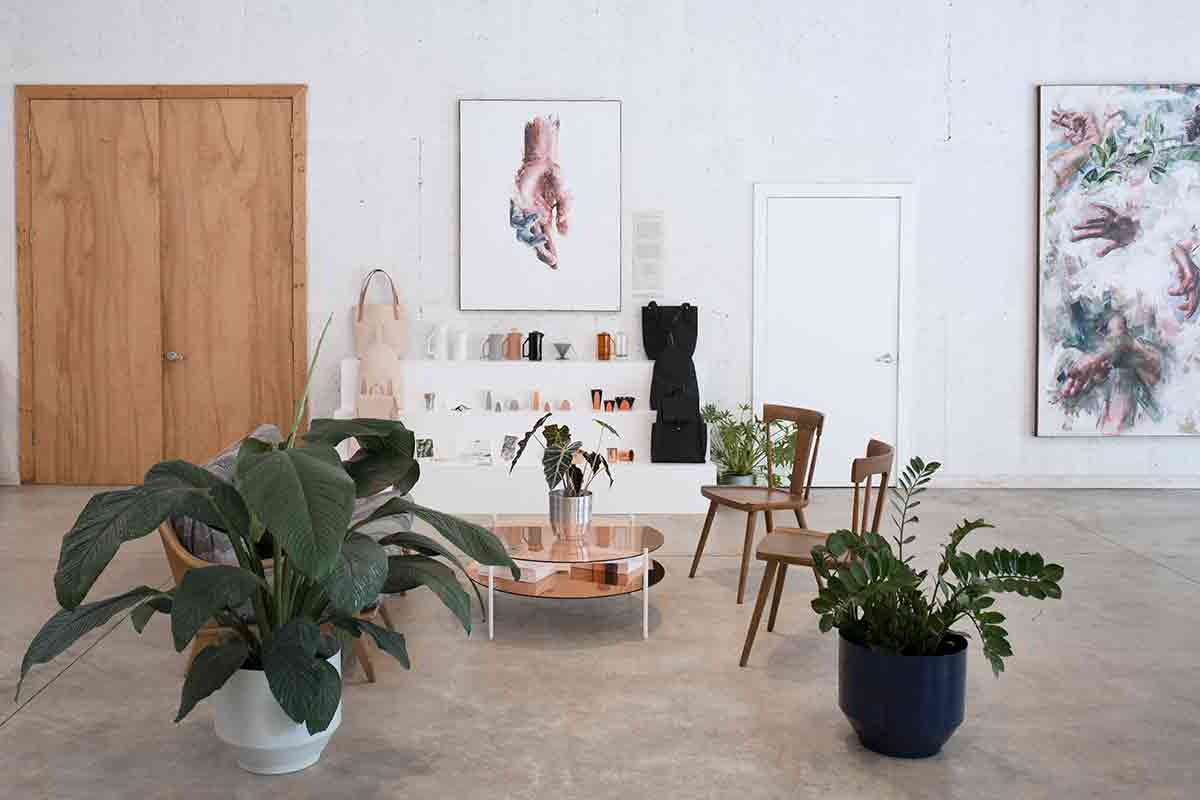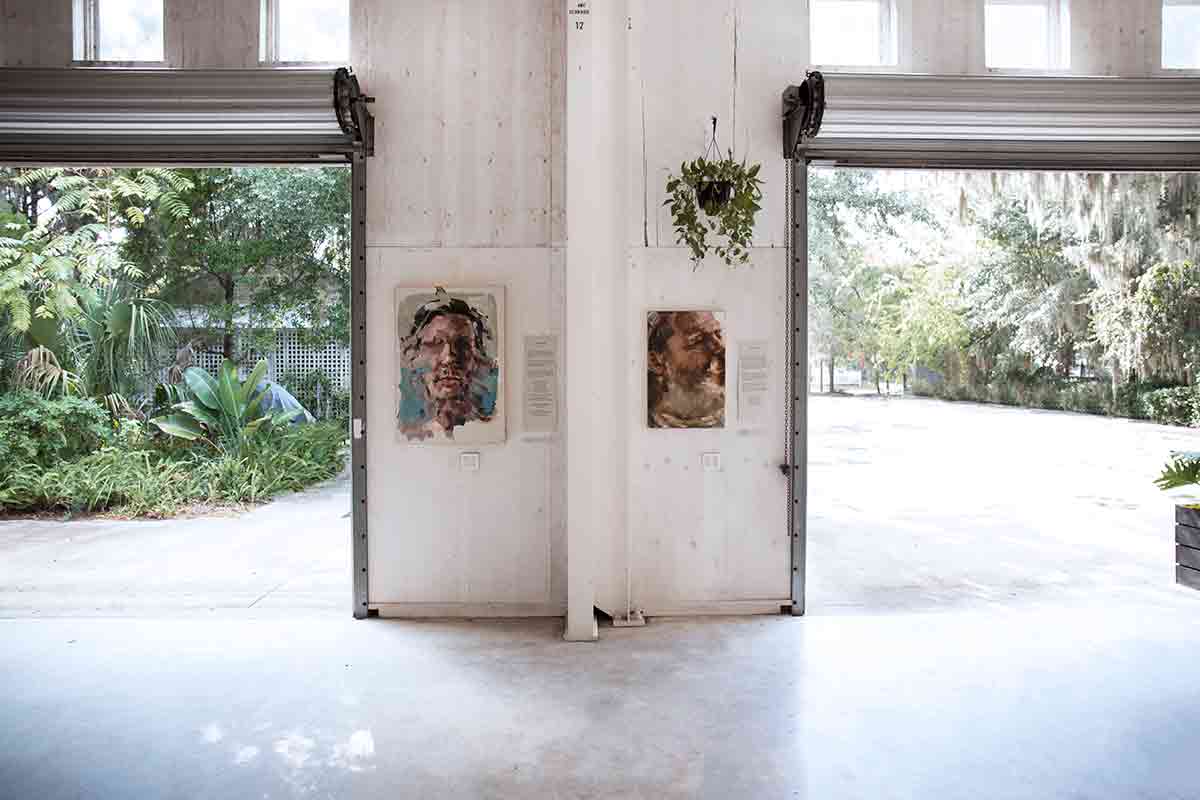 Together, Andrew and Rachel have defined an approach to design that's both minimal and warm, meaningful and accessible. Bridging the past and present, Yield designs items that respect the traditional craft, yield to the present and look forward to the future with modern innovations. We look forward to what comes next in their line of products!

"Front Porch"
The name says it all. These are a handful of songs Andrew and Rachel love… some newer, some older and all perfect for warm breezy night on the front porch.