Presenting the Unfurled House by Christopher Polly Architect, a connected two-level structure that was added to a federation style home located in Petersham, Sydney, Australia. The addition creates a sectional split-level connection to the original home, which harnesses the fall of the site to the rear, allowing the front plan to unfurl into a series of connected interior spaces. The brief was to provide significant additional freedom for the owners and their children to grow into, while retaining the dwelling's original framework.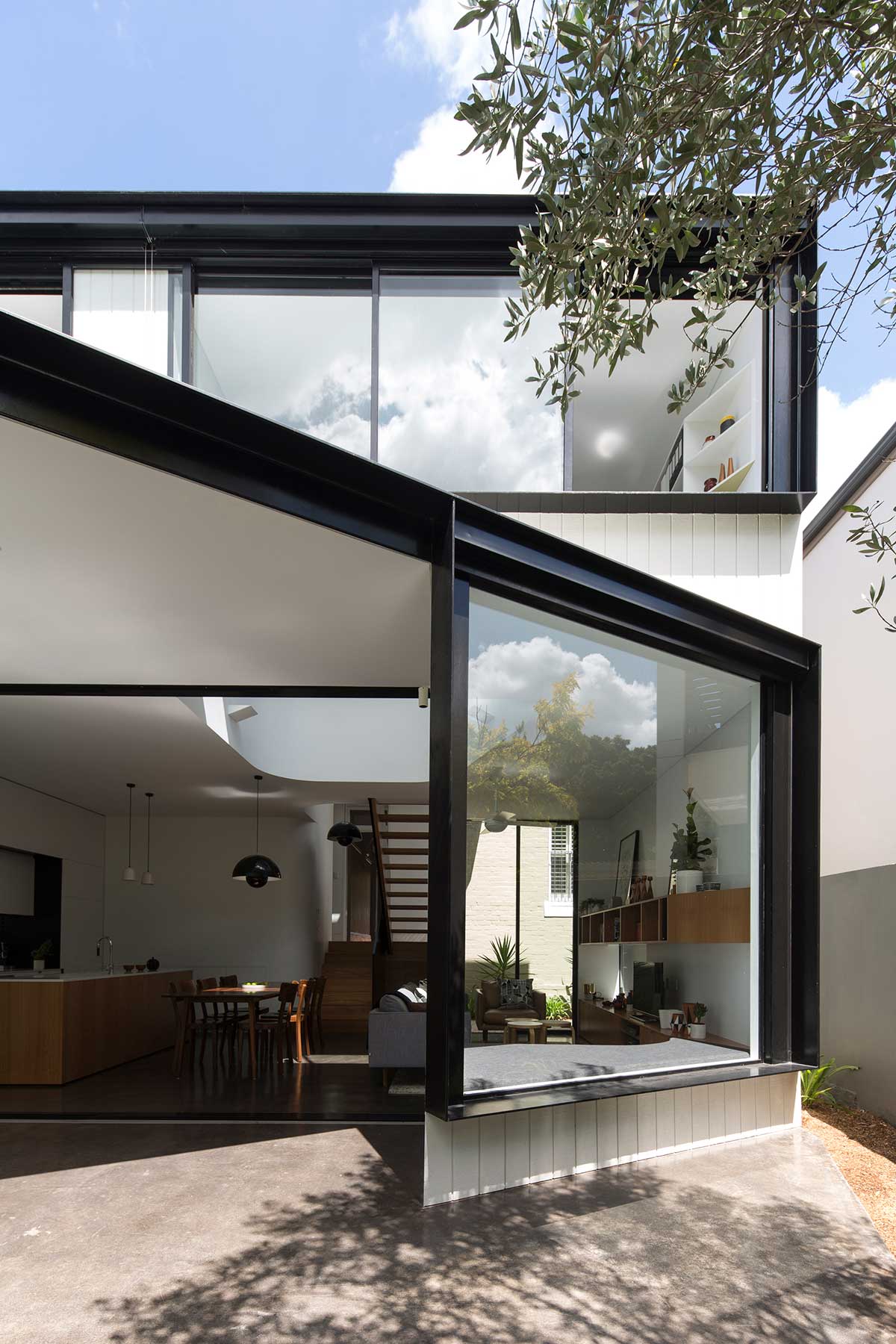 "The two-storey volume mediates the scale and massing of its larger and smaller neighbours, with the existing southern setback extrapolated to the extent of the southern neighbours' rear setback. An intermediary form folds from the underside of the reinstated rear roof edge of the old dwelling to meet the two-storey volume, serving as a nexus for utility spaces, circulation and a northern courtyard for light and ventilation at the centre of the plan." – Christopher Polly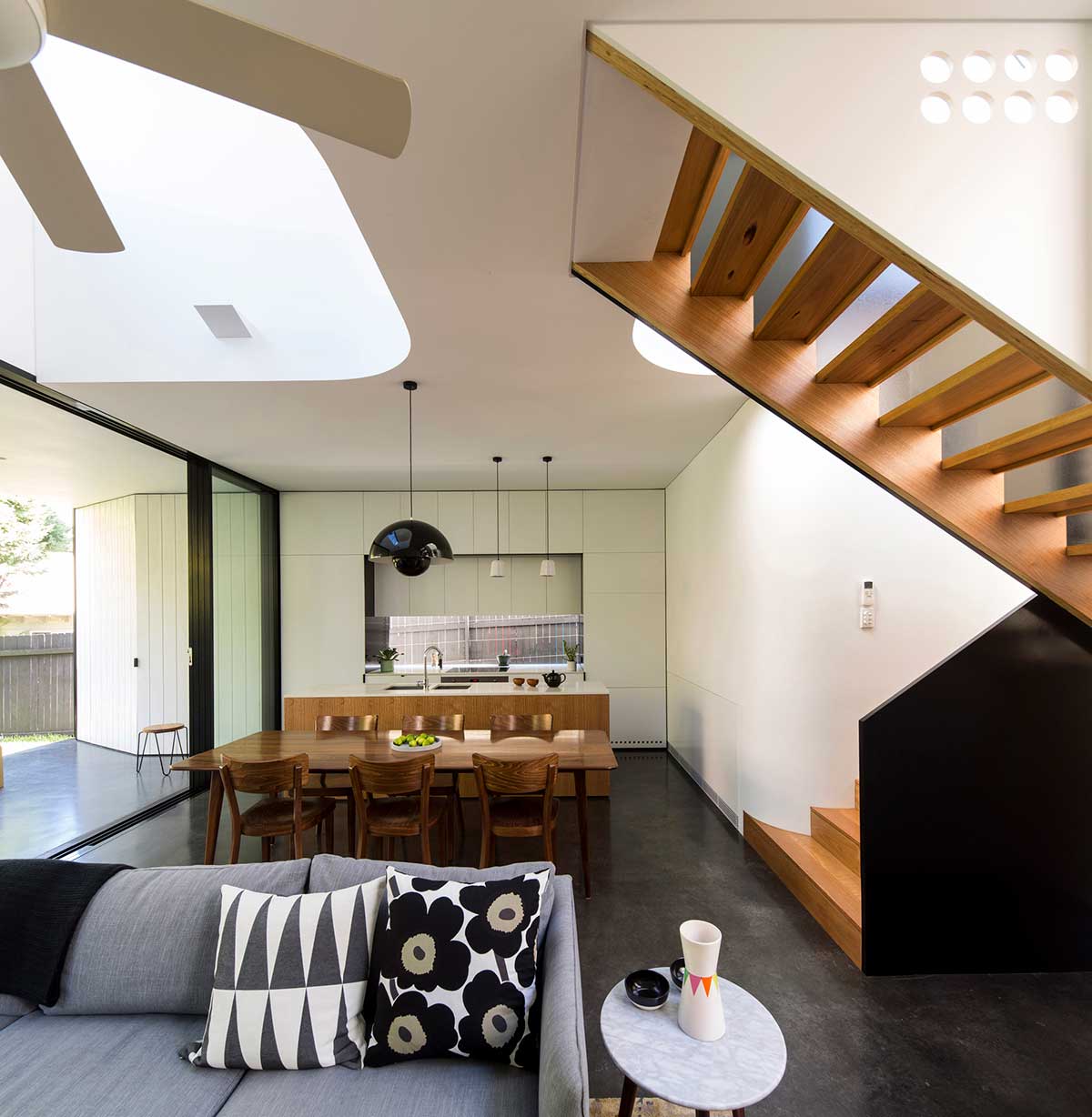 The split-level relationship from the ground to the first floor is where the original plan unfurls, creating a perfect balance of interconnected spaces that extends throughout the home.
At the northern end of ground floor, the placement of doors, windows, and a unique opening to the ceiling allow for excessive amounts of natural light and ventilation to flood into the interior space.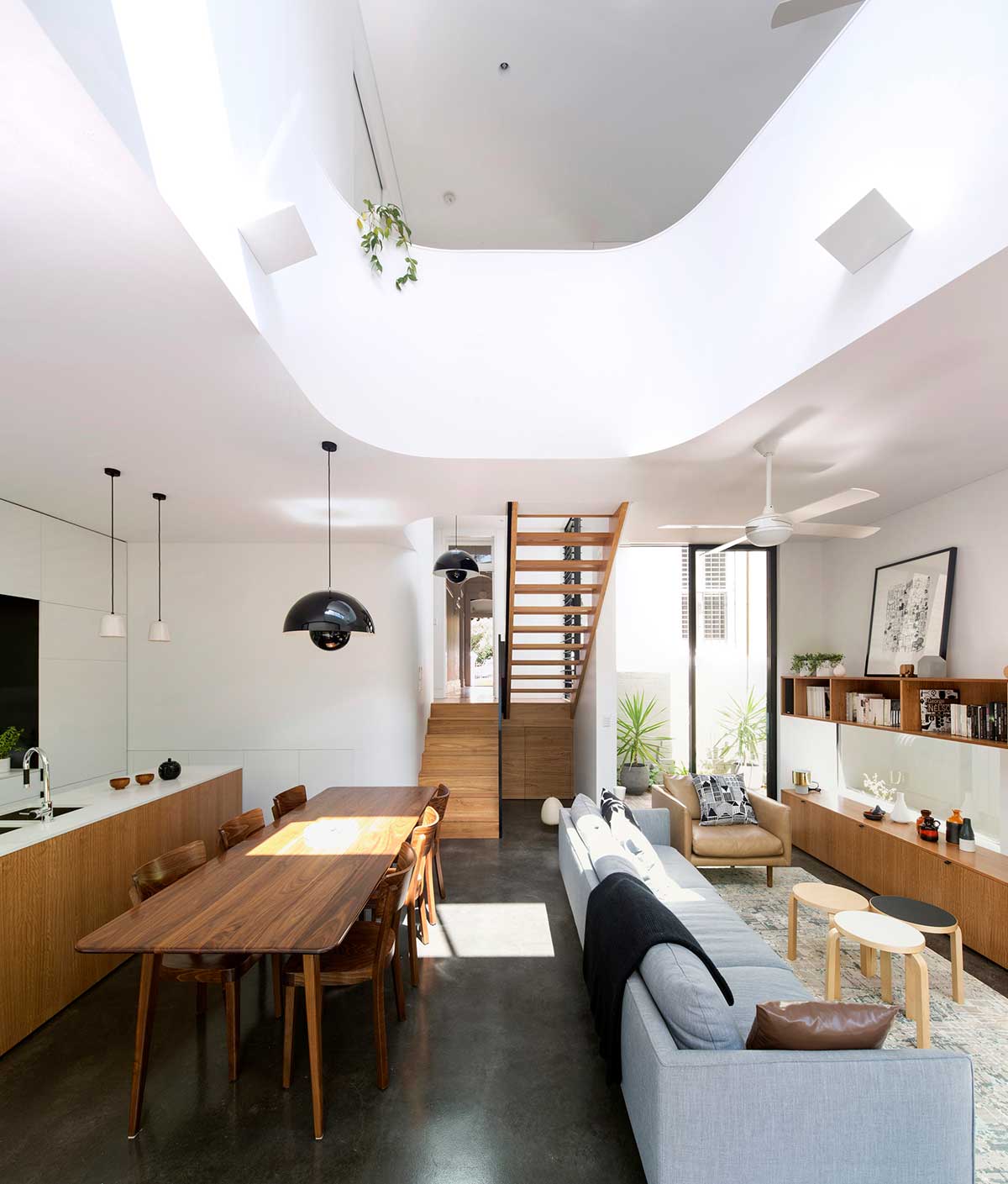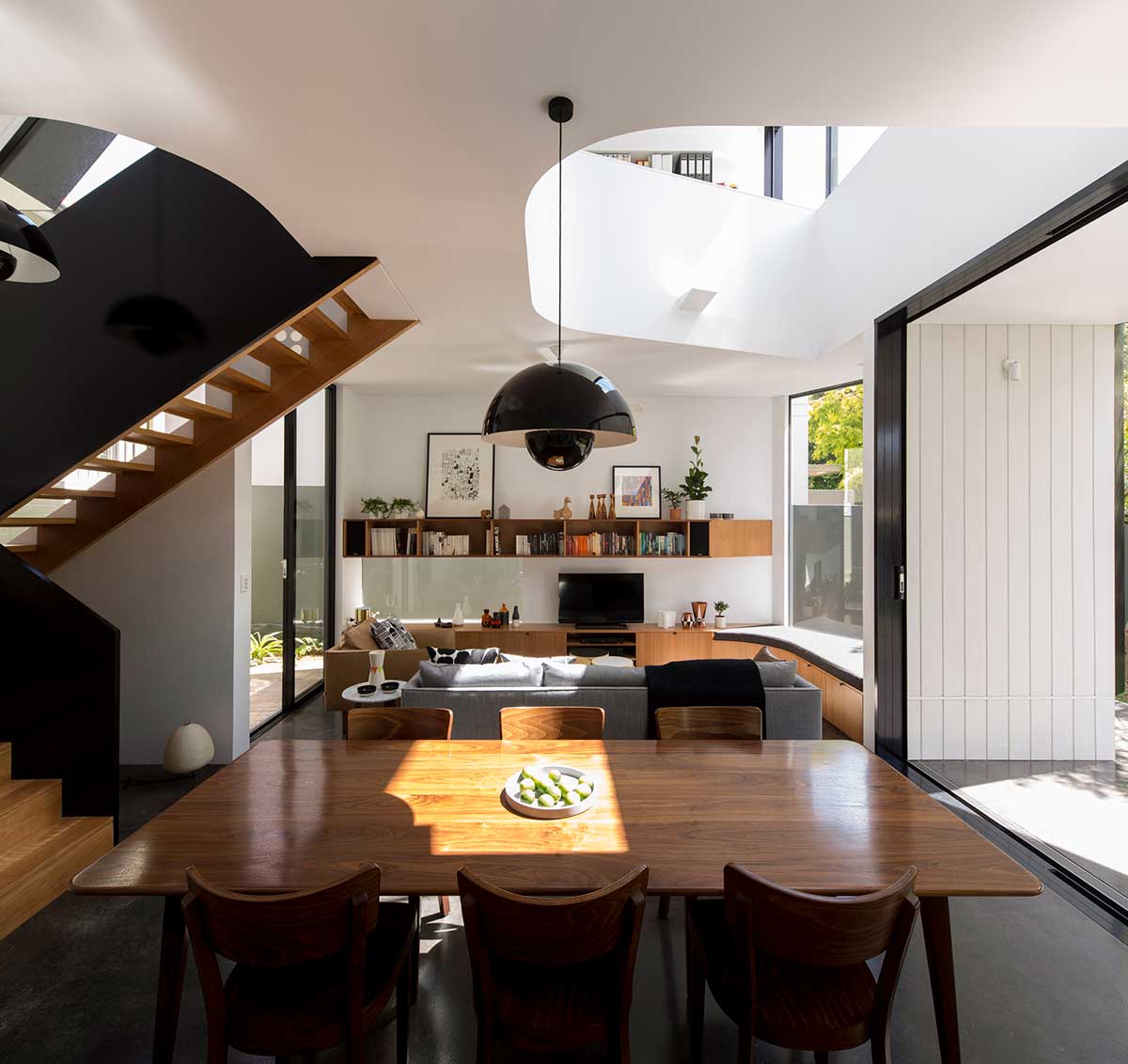 At the southern end, dining and kitchen spaces are arranged, clad with predominantly white walls and timber details on furniture and fixtures. Together with the living area on the same floor, the whole space creates a view of the void and a spatial interplay of the open-plan areas.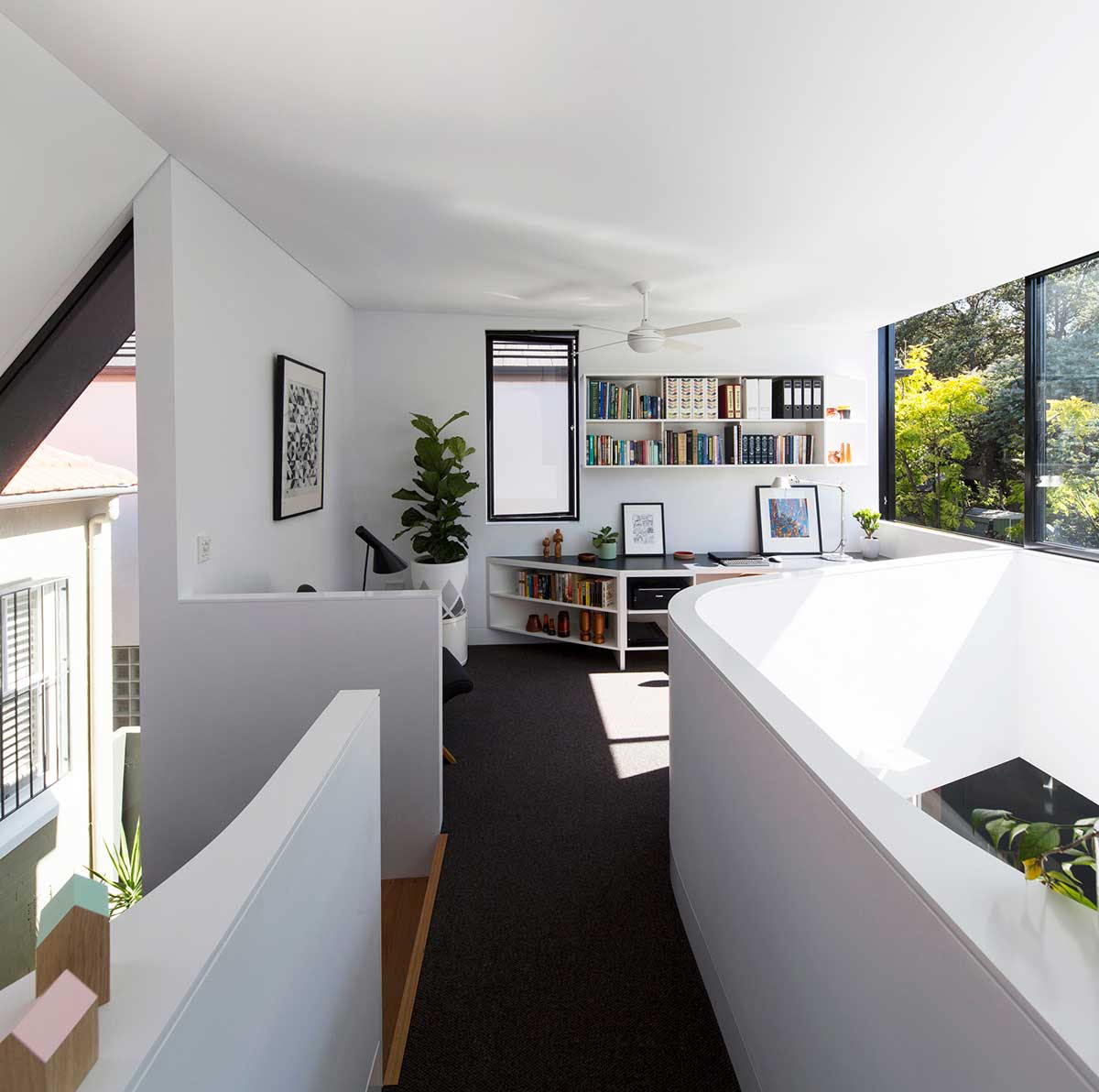 The upper bridge and study room on the first level is flooded with white hues overlooking the ground level living, and window view of the sky, trees, and outdoor spaces view.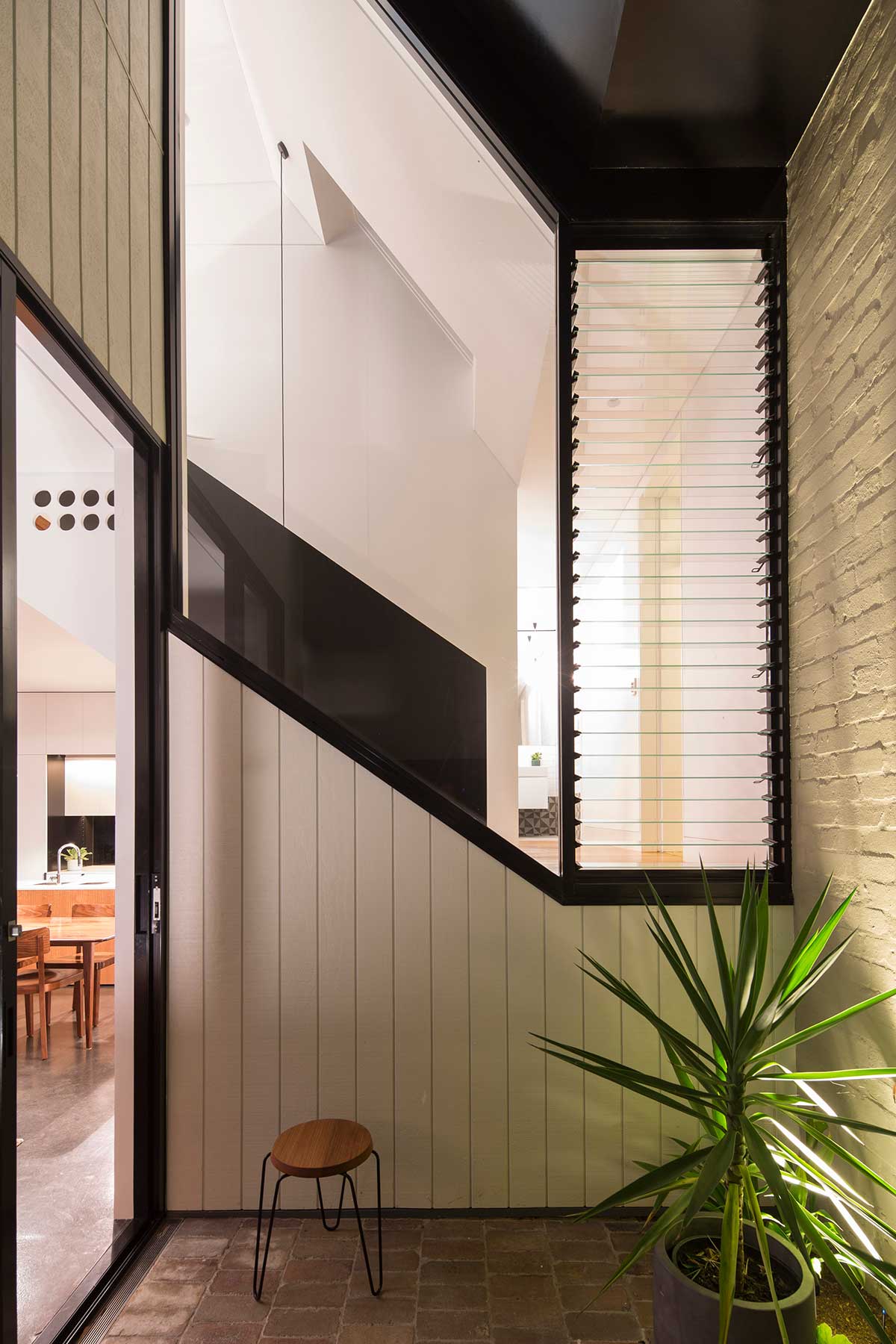 "Fenestration placement harnesses natural light and promotes passive ventilation, while acoustic attenuation measures for alternative air ventilation, insulation, and internal linings assist the performance of the envelope in ameliorating latent aircraft noise." – Christopher Polly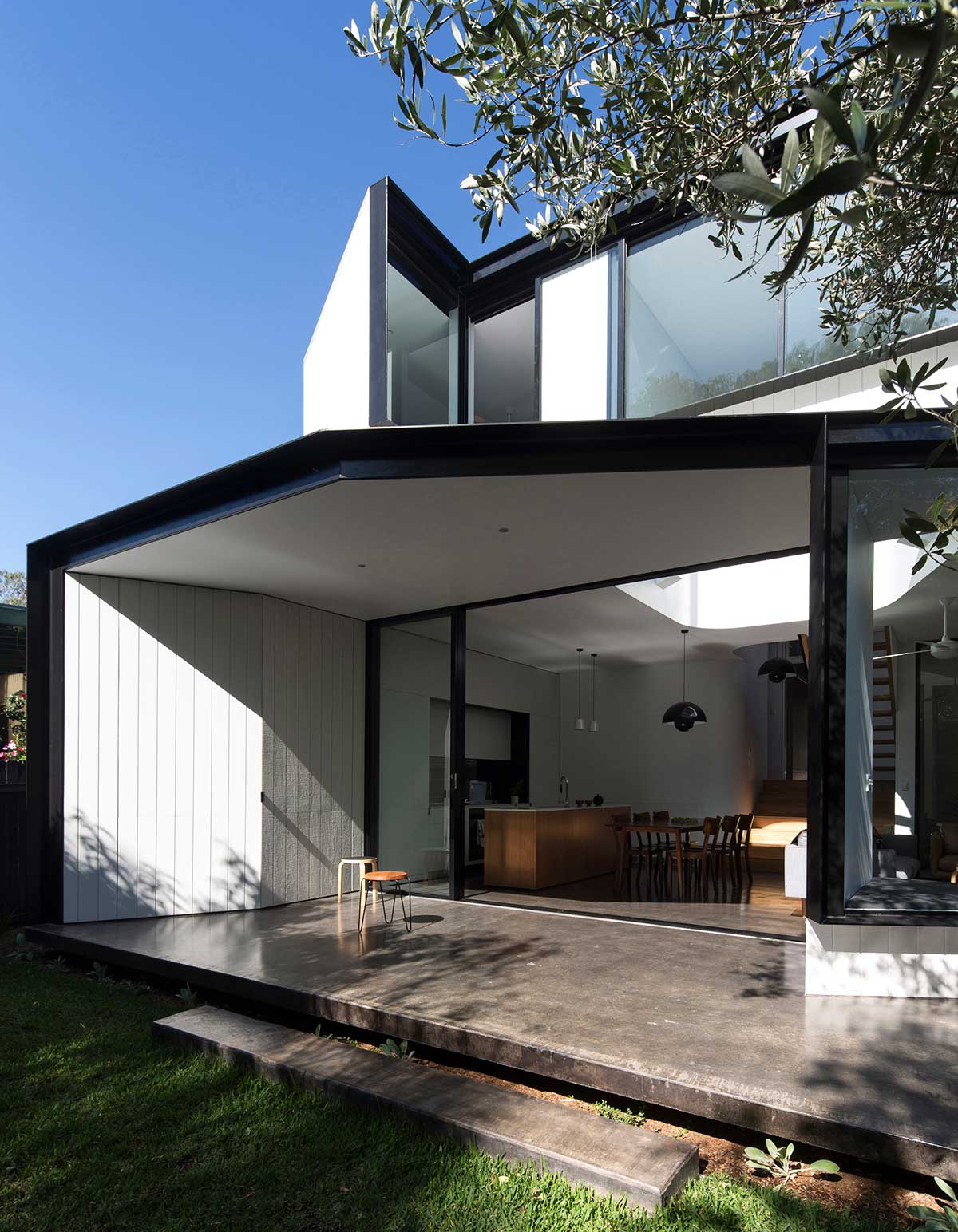 The addition paved way for beautifully interconnected interior spaces to be shared by the family, and promotes the connection to the external environment and other outdoor spaces. The modestly sized footprint and lightweight-framed 'new build' at the rear allow the home to merge fluidly with it's original structure, creating a flawless transition between all areas.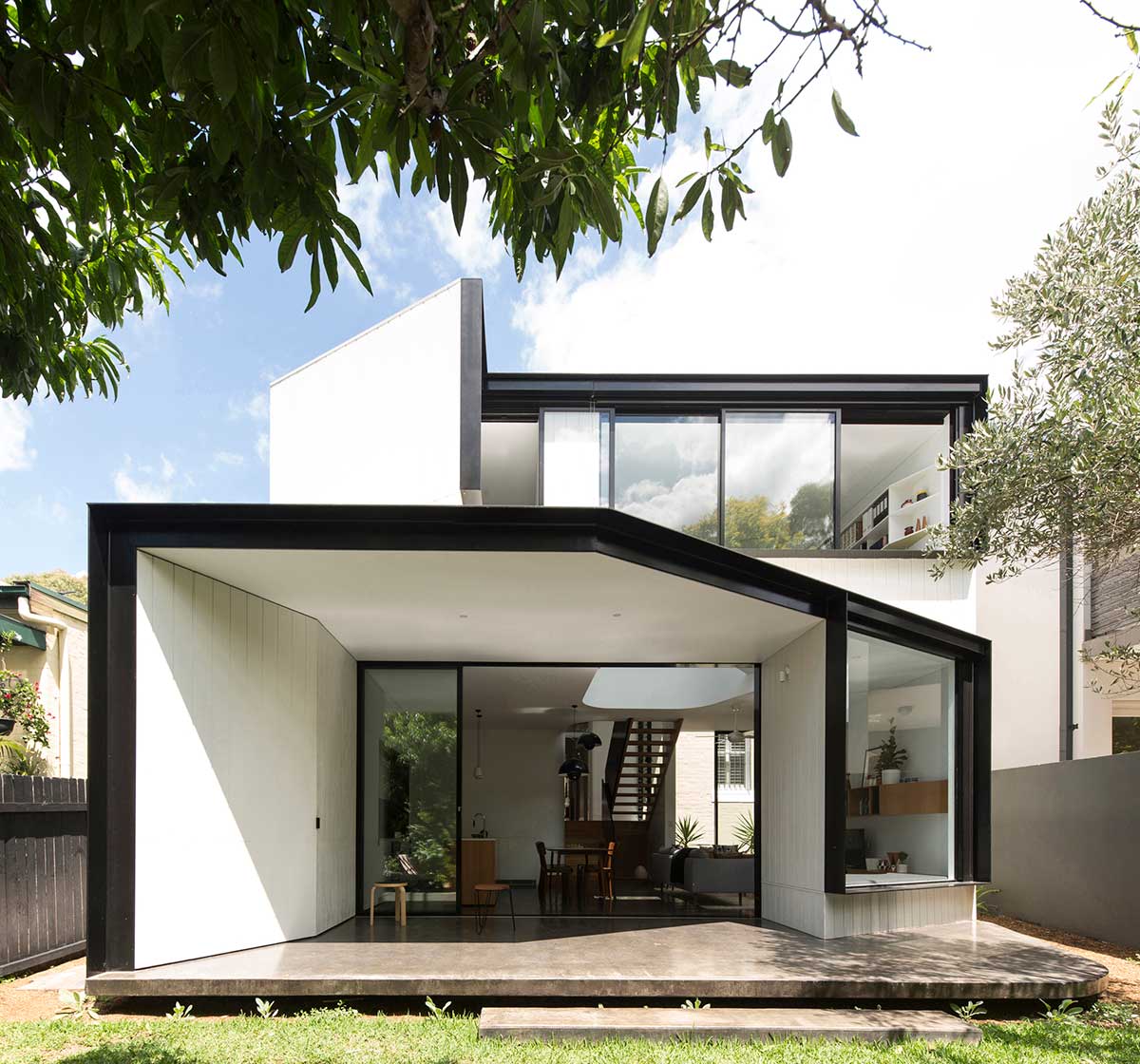 House Project: Unfurled House
Architect: Christopher Polly Architect
Location: Sydney, Australia
Type: Renovation
Photography: Brett Boardman Photography