In the Great Dividing Range nestled in a quiet, country escape, the Trentham Long House was built for new grandparents with their extended family in mind. Combining farmhouses into a singular building under a spacious gable roof, MRTN Architects together with the client and their son who is a builder himself, made it possible for the vision of this renovation to materialise. The old machinery shed, drive through loading zone and the main farmhouse was put together to create a simple, lengthy house that is seamlessly divided to satisfy the daily needs of living a low technology life in the countryside.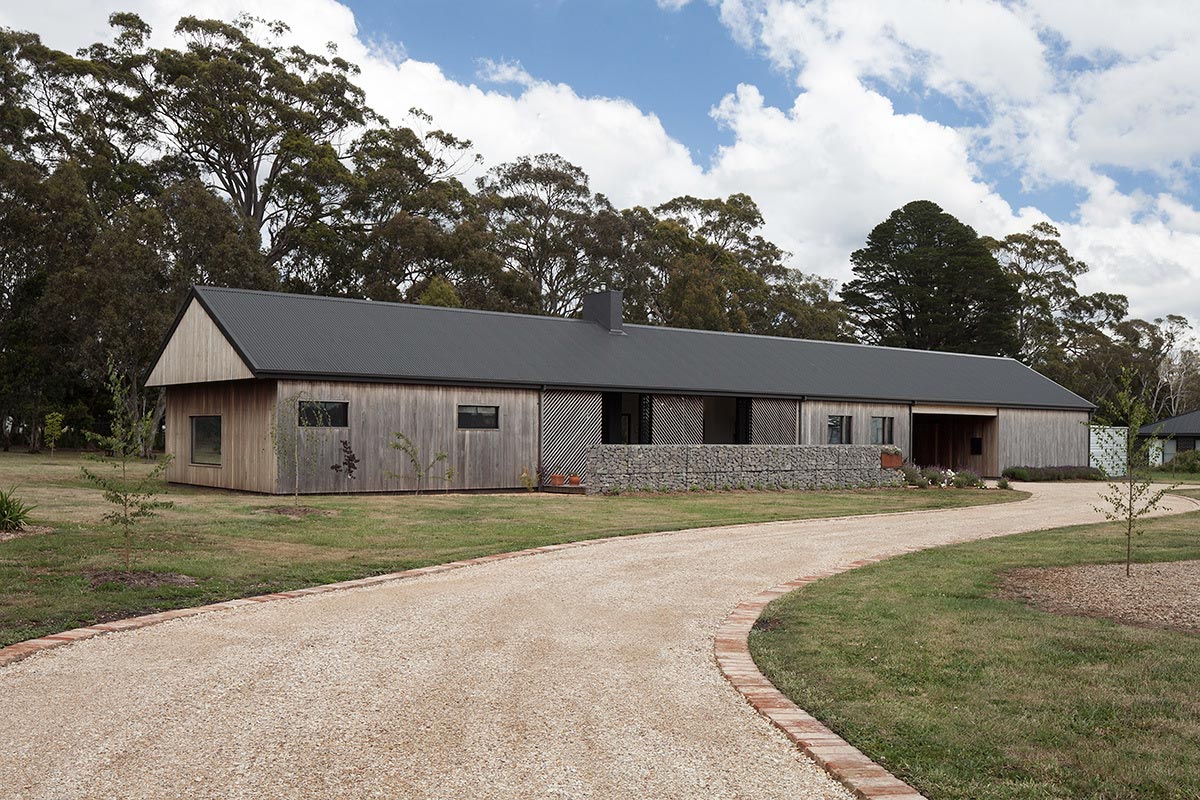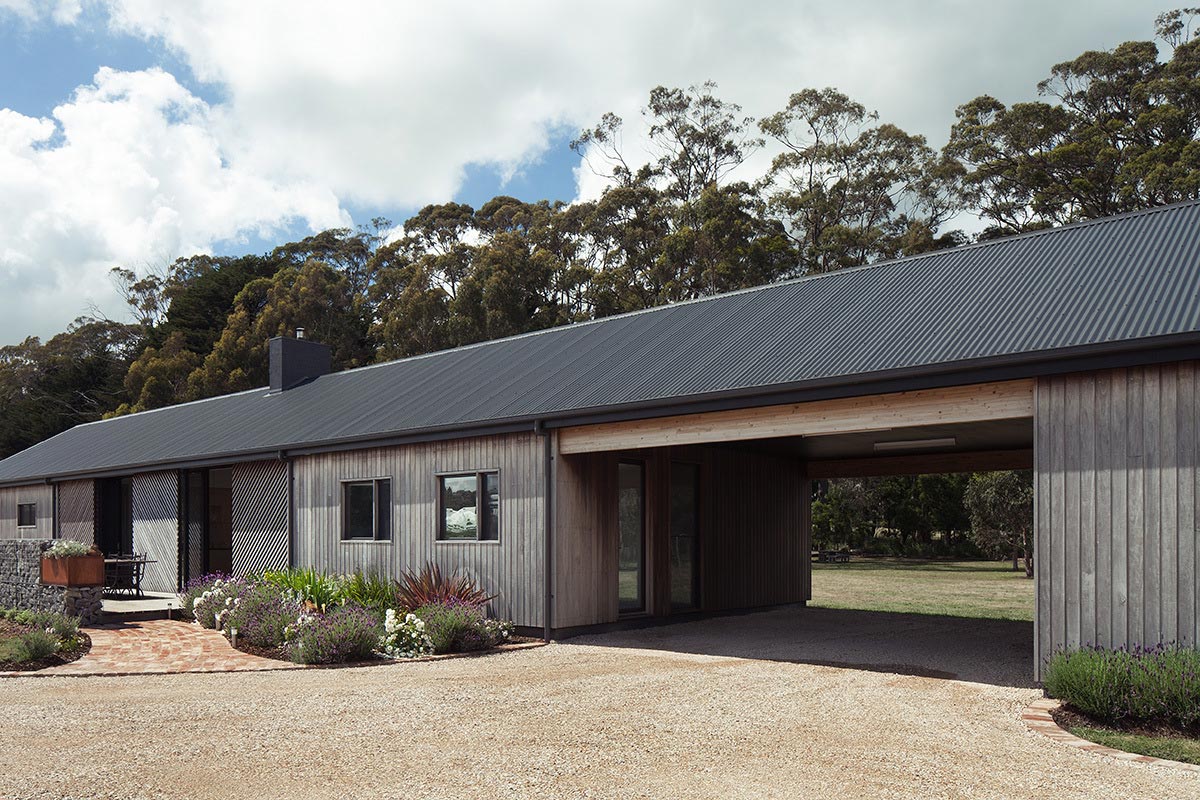 "The house is designed to fit around the lifestyle choices associated with living in this location and environment at this particular stage of their lives. The owners are not extravagant or wasteful people, they live with a careful intent behind all they do and their family is very important to them. The house is largely self sufficient, heating costs are low, cooling costs are non-existent and the extended family can be accommodated at all times." – MRTN Architects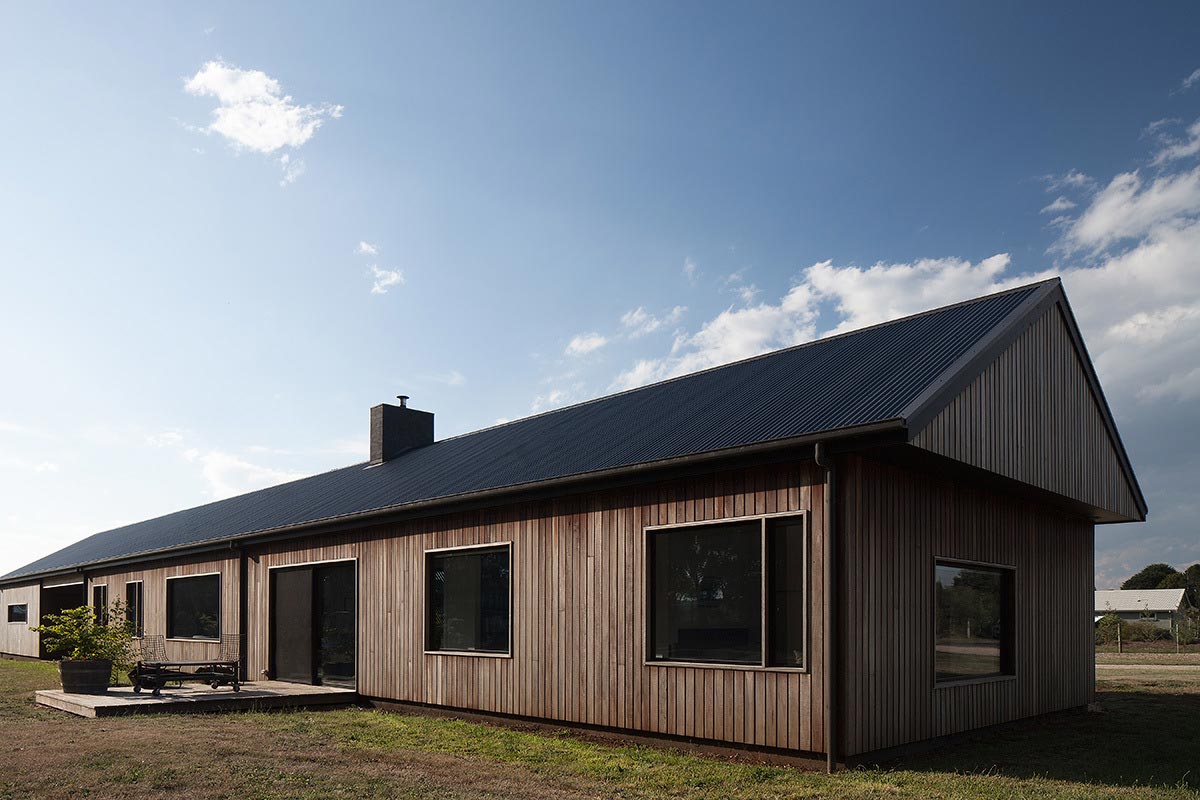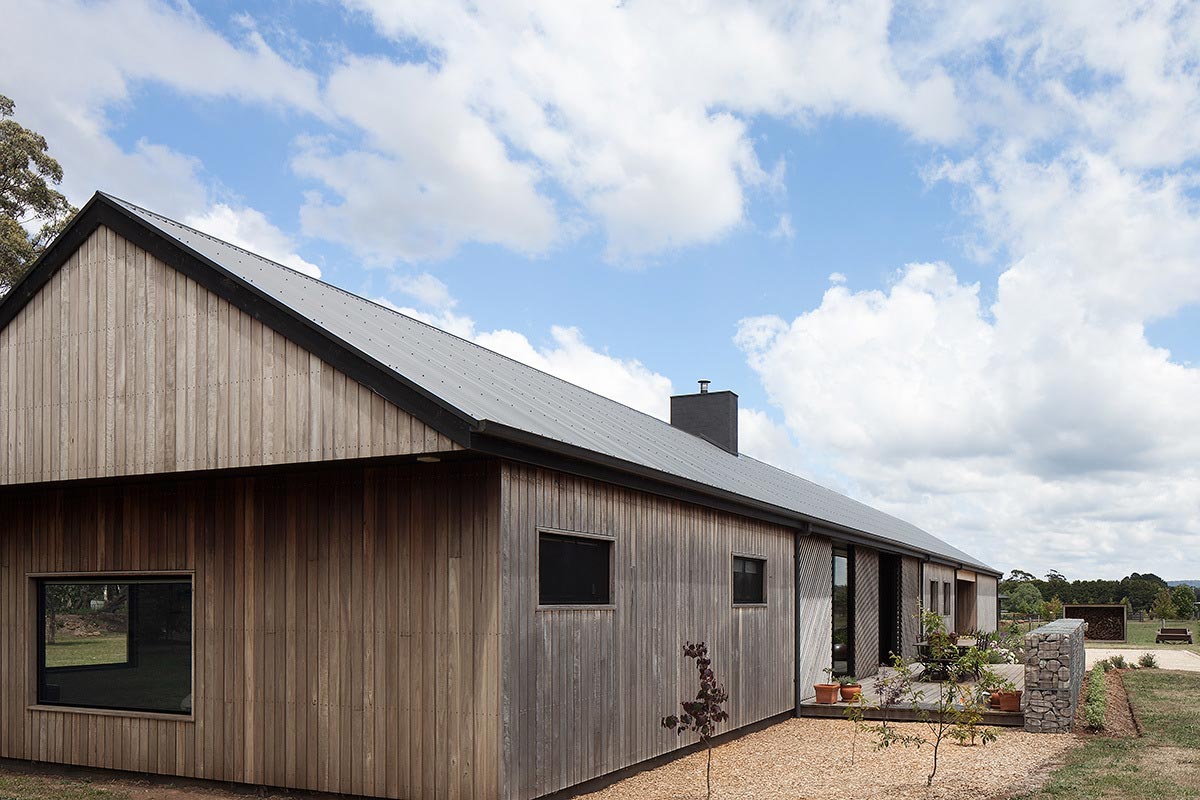 Reflecting the traditional style buildings, a colour scheme of muted material and spotted gum exterior cladding that is left to temper in its natural surroundings gives character but lets the house blend in beautifully to the environment around it. The design was able to achieve the precarious task of maximising rustic views while preserving privacy by its position, and by pulling back from its boundaries. The house is surrounded by neighbouring properties on the north, east and west side while the main road on the south.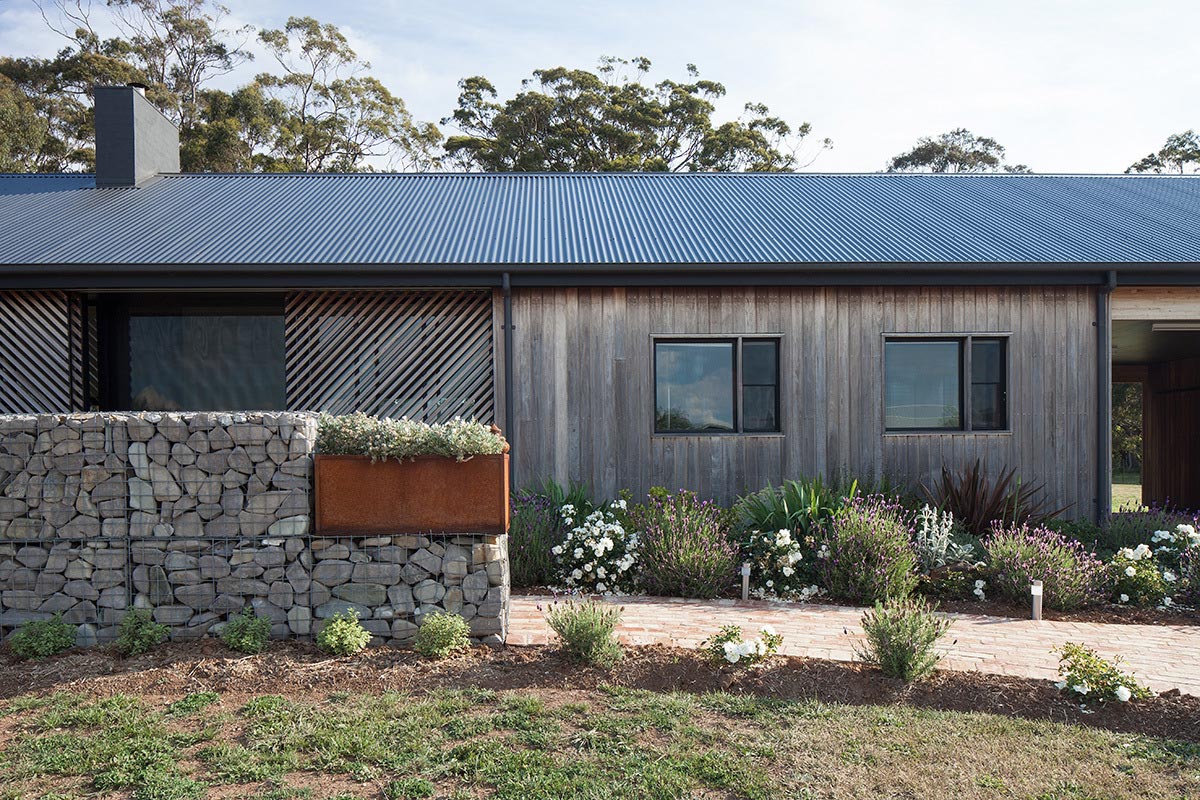 "The use of a singular form of the extruded gable form makes reference to the agrarian building in the area but also responded to the limited budget for what needed to be a highly insulated and low maintenance home." – MRTN Architects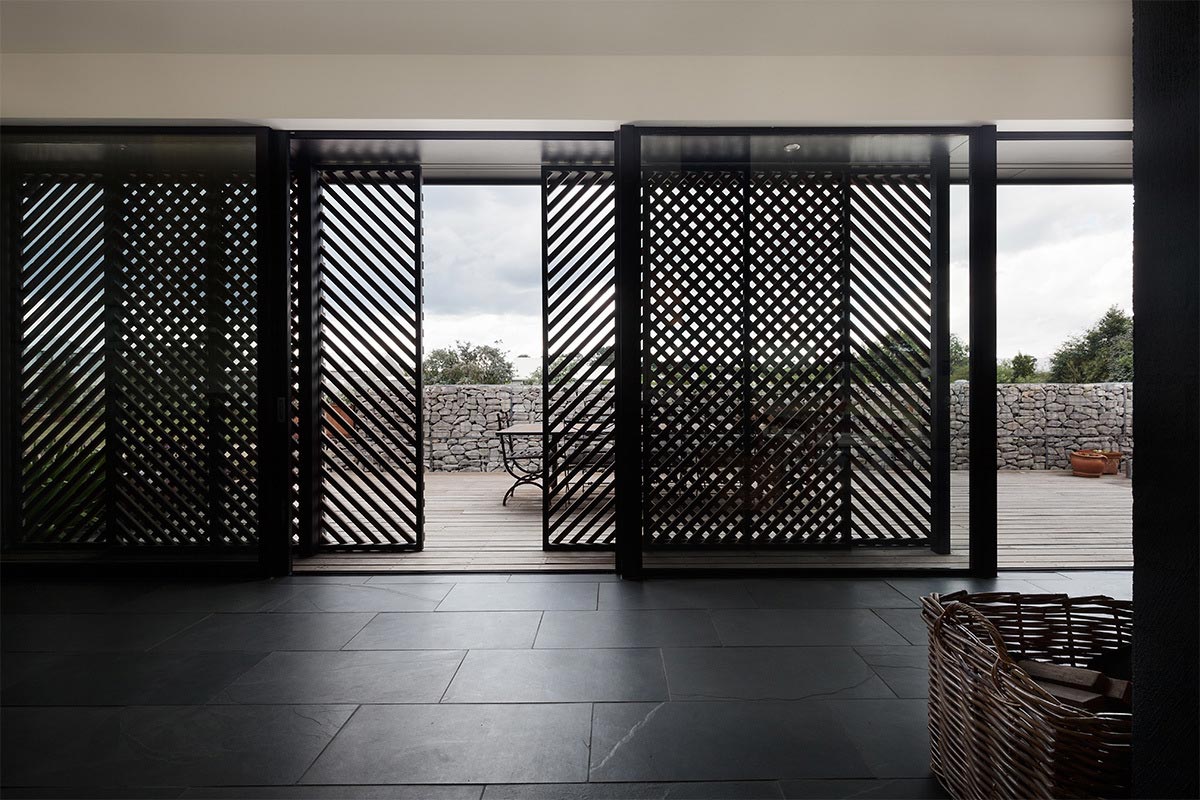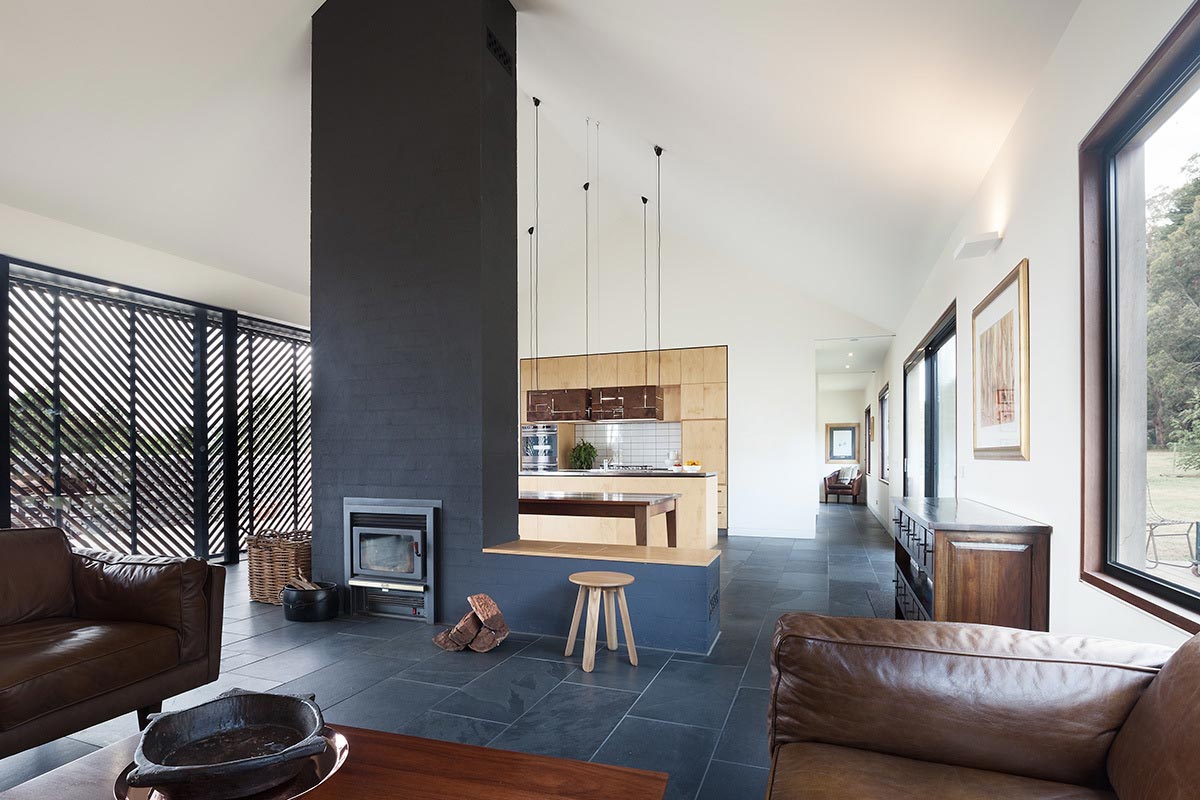 Located at an altitude of 700 meters, the climate in this area can change dramatically. Therefore, in choosing the materials not only the budget but also durability and thermal performance were carefully considered. With these factors, the cathedral ceiling and slate floor of the main living areas served their purpose while staying within the limited budget.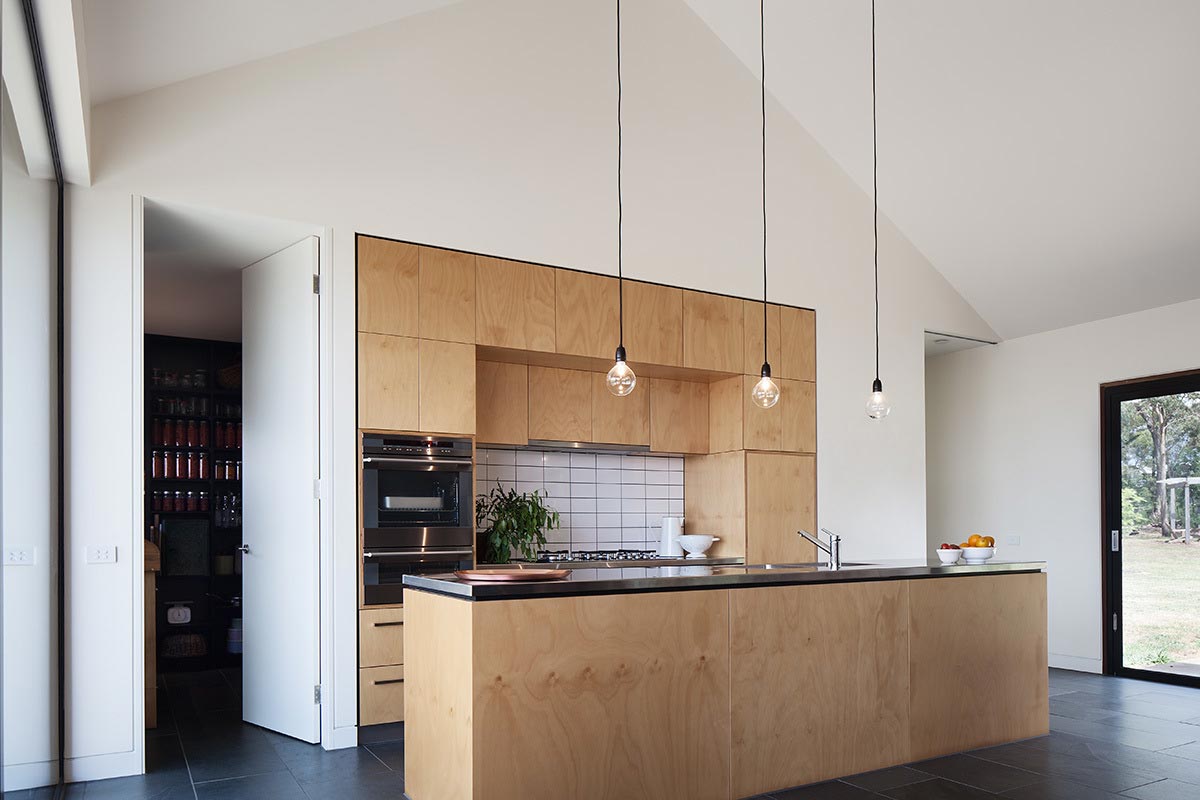 To keep the living spaces cool during the summer, the glazing facing in the high north is pulled back. Custom sliding screens are also added to help give shade from the morning and afternoon sun. The flooring also serves its purpose to provide thermal mass, passive heating, by using stone tiles over a concrete slab. A high efficiency fireplace also gives extra heat whilst staying low maintenance. Large water tanks store rainwater and provide all water used inside the house and the garden. Indeed a self-sufficient, comfortable home for the new grandparents and their whole family.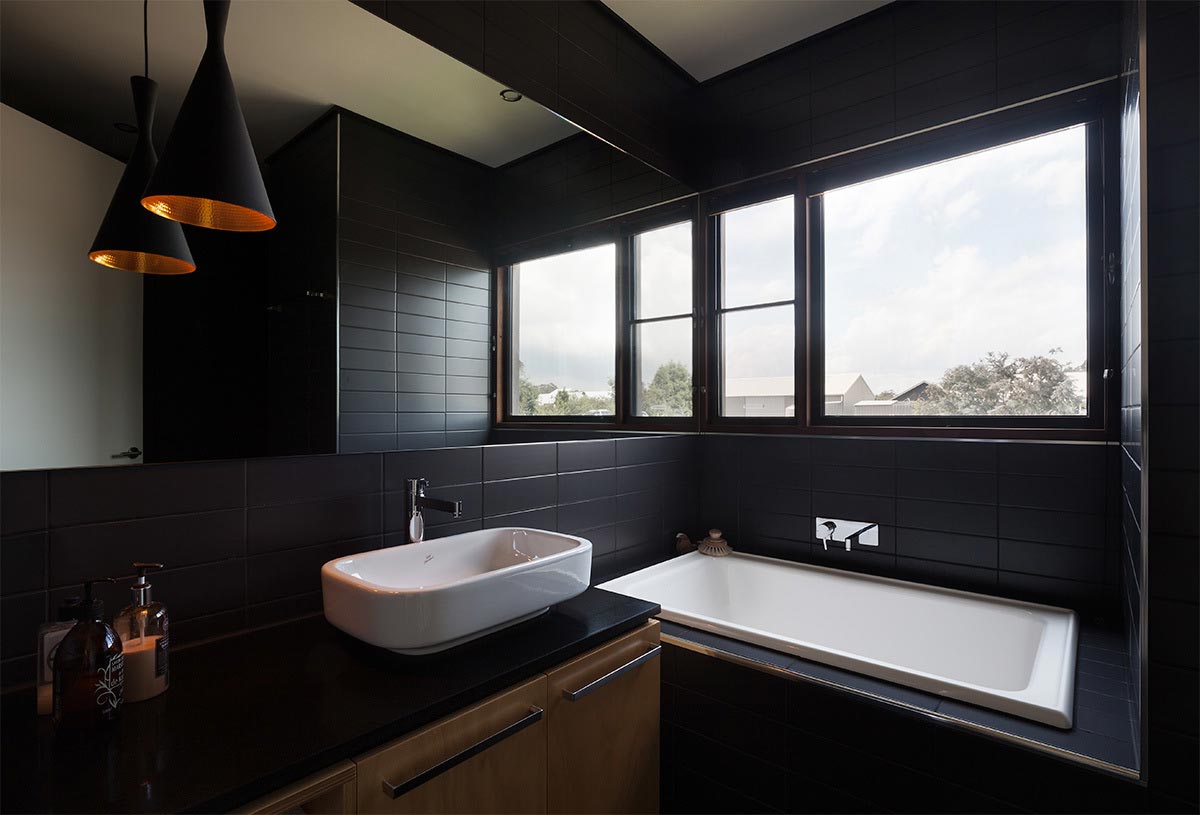 Project: Trentham Long House
Architect: MRTN Architects
Location: Melbourne, Australia
Type: Renovation
Photography: Anthony Basheer