Every new year brings new trends, new styles, and new design possibilities. It also means a fresh new wave of inspiration for all of us who are constantly looking to transform our homes into a more beautiful and comfortable retreat. The new year is just around the corner so we sat down with the team at Meir to get some expert advice on the upcoming bathroom and kitchen design trends in 2021. If you're looking for the best kitchen and bathroom design inspiration, you've come to the right place.
1. What are the key trends you see filtering through into bathroom & kitchen design in 2021?
We are starting to see an evolution towards more tactile and textured design making its way into bathrooms and kitchens, with a real focus on luxury materials. This influence creates contrast and differentiates key objects and surfaces. Amazing in its ability to transform light and atmosphere within an interior. Creating striking aesthetics; this trend also provides real tangible experiences through the use of luxuriously smooth, rough, soft and hard finishes and surfaces.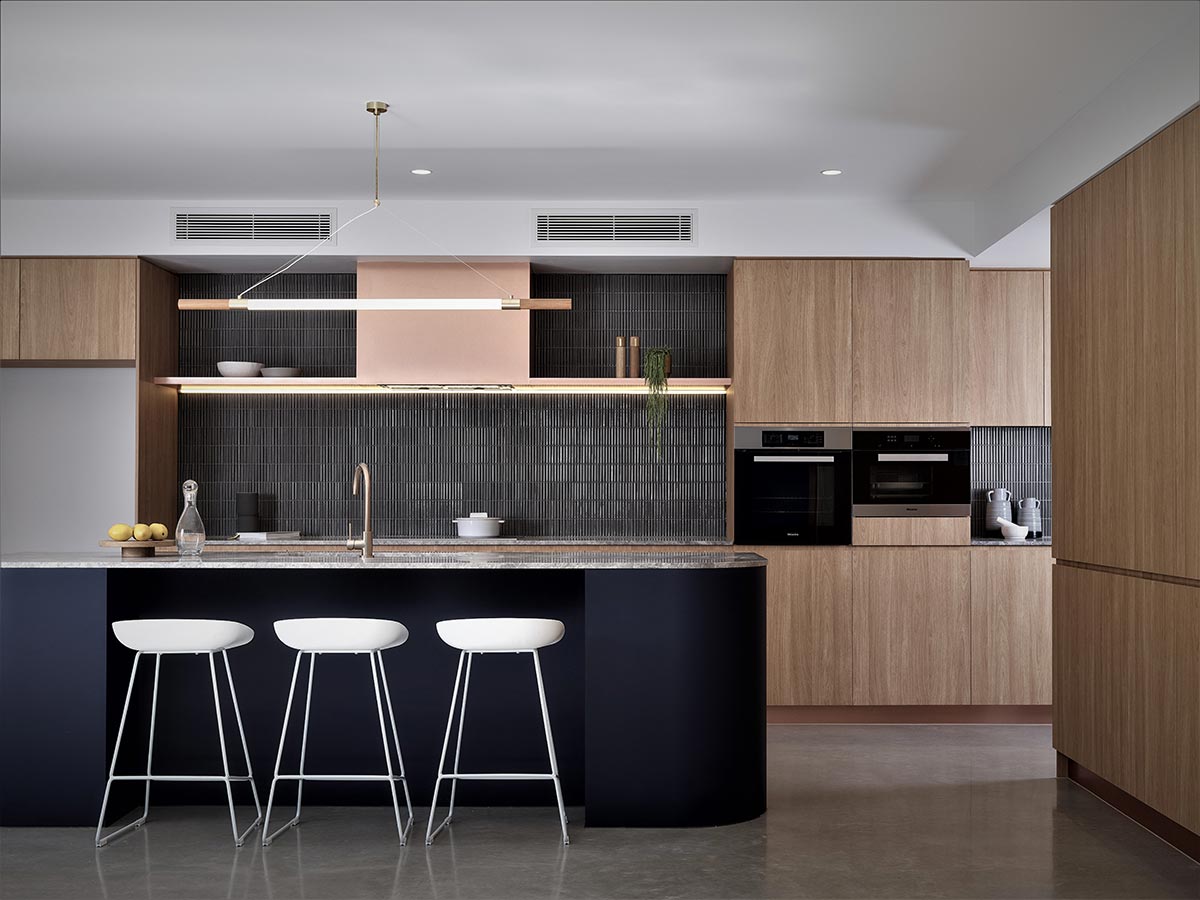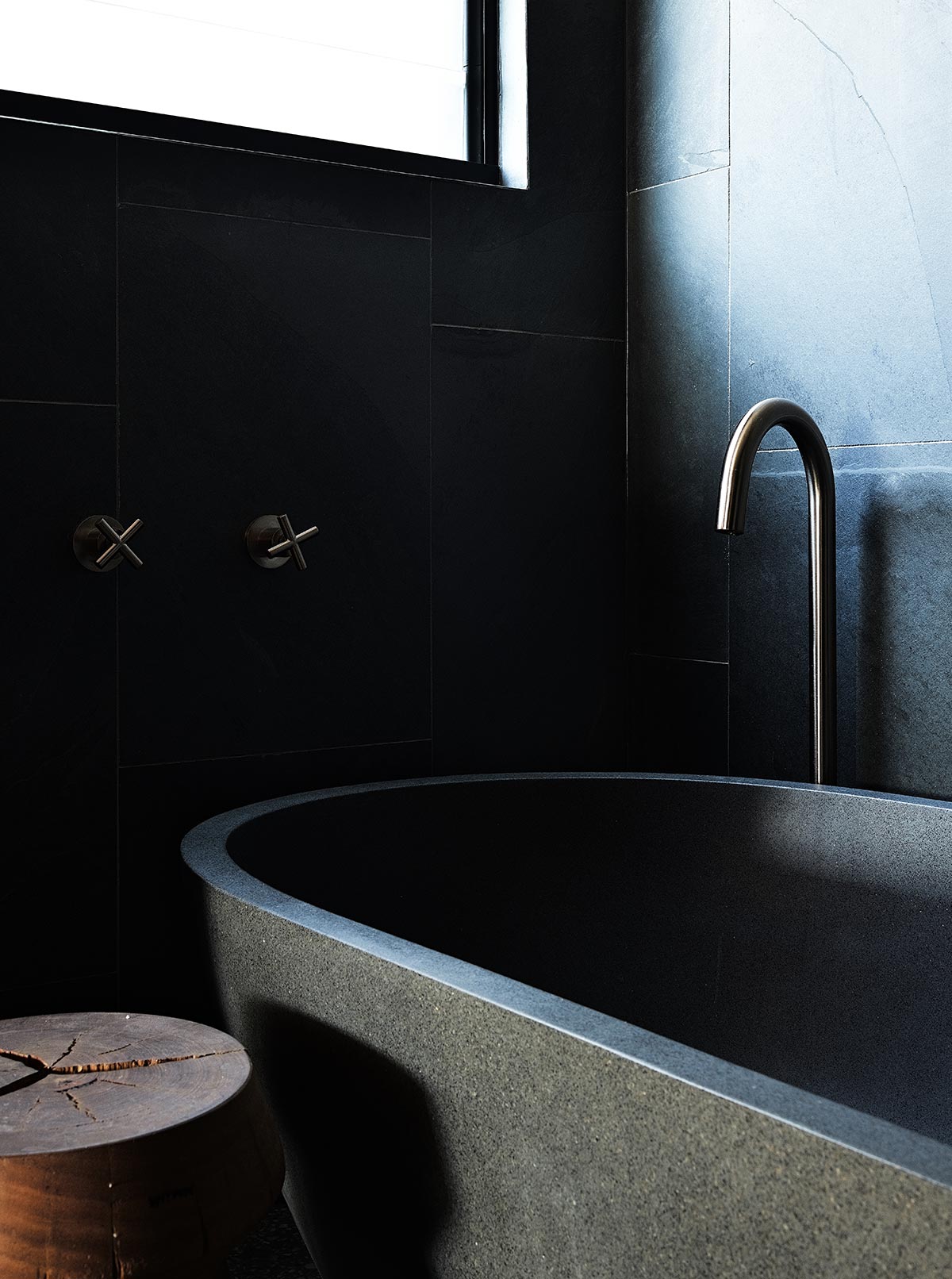 2. What are the most sought after / must-have products?
Freestanding bath spouts are the must have for any luxury bathroom, they create a striking aesthetic and a five star hotel-like experience. For the ultimate indulgence, the options combining a hand shower are essential.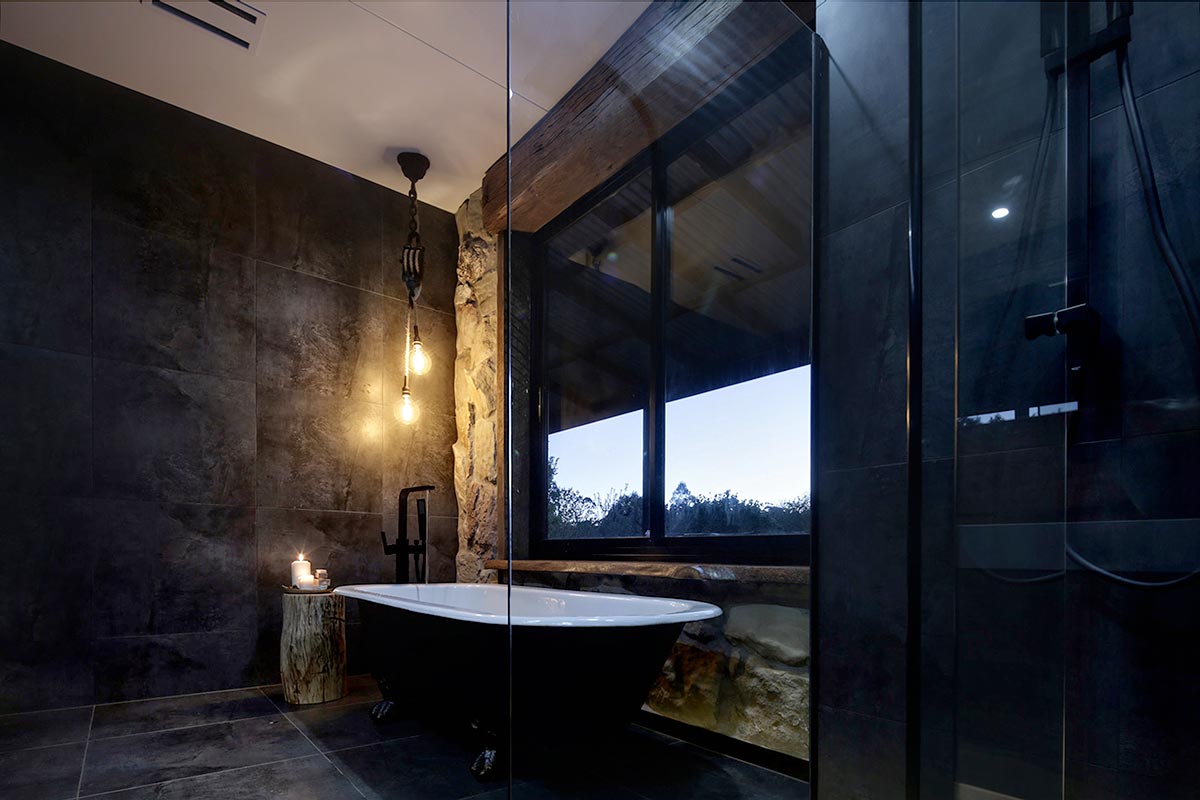 The slimline design of circular wall taps is proving to be extremely popular. The subtle, yet sophisticated statement created by distinctive circular handles are transforming bathroom designs with their simplicity.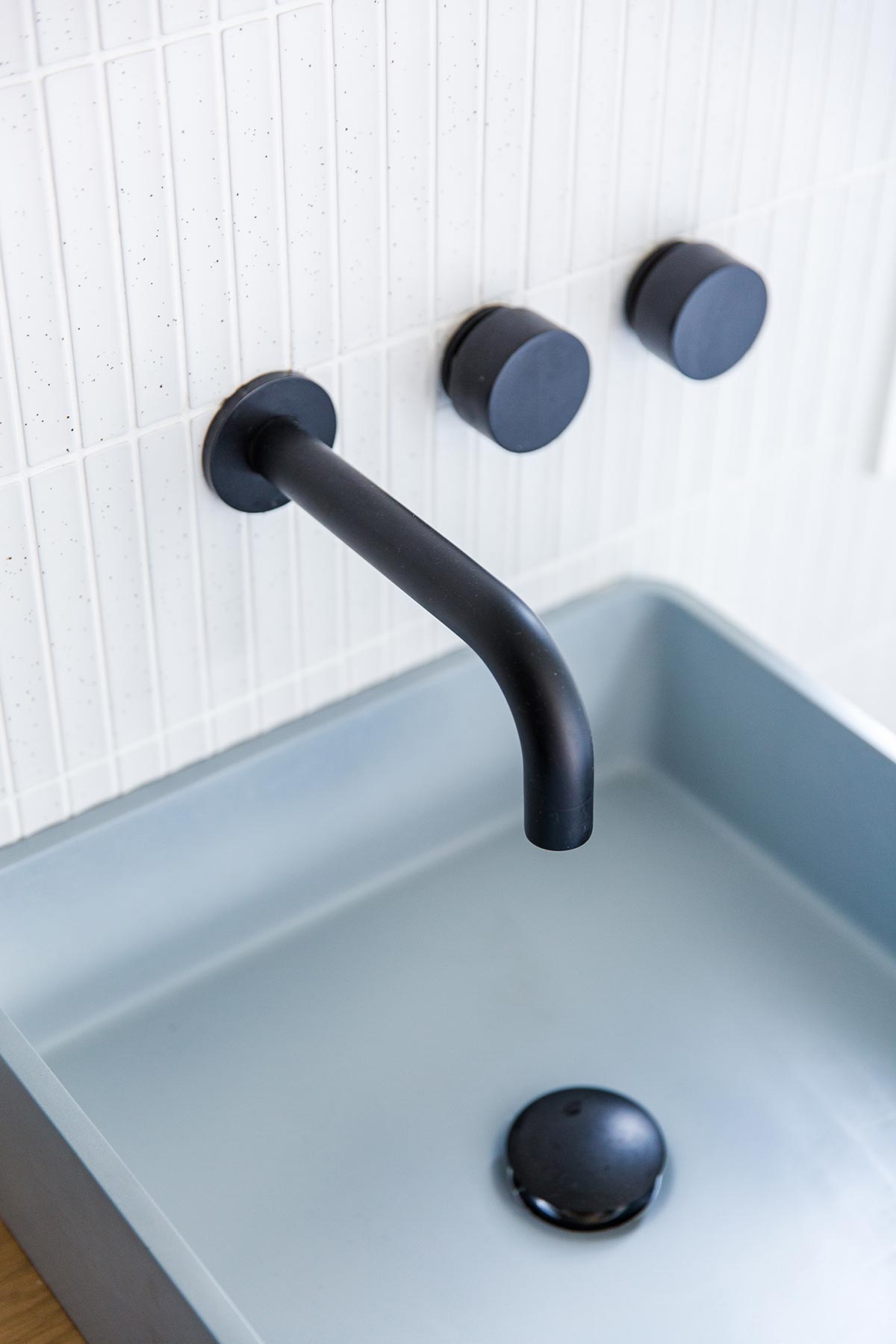 Something we are really loving in all spaces is beautiful wall lighting. Sconces provide a unique effect that feels more serene and ambient than overhead lighting. We are seeing some really exciting designers integrate them into kitchens and bathrooms.
3. What are the most popular materials and finishes for bathrooms & kitchens?
Customers and designers alike are really looking to utilise the timeless beauty of natural stone in both kitchens and bathrooms. The range of available varieties has exploded in recent years with a range of colours, textures which opens up a world of possibilities. There's also a real sense of ingenuity about how designers are utilising natural stone, for example creating curves out of slabs and new patterns with hand cut tiles.
When it comes to tapware, there is a real focus on a spectrum of beautiful grey finishes from aged iron through to brushed pewters which feel very timeless and trend ambivalent.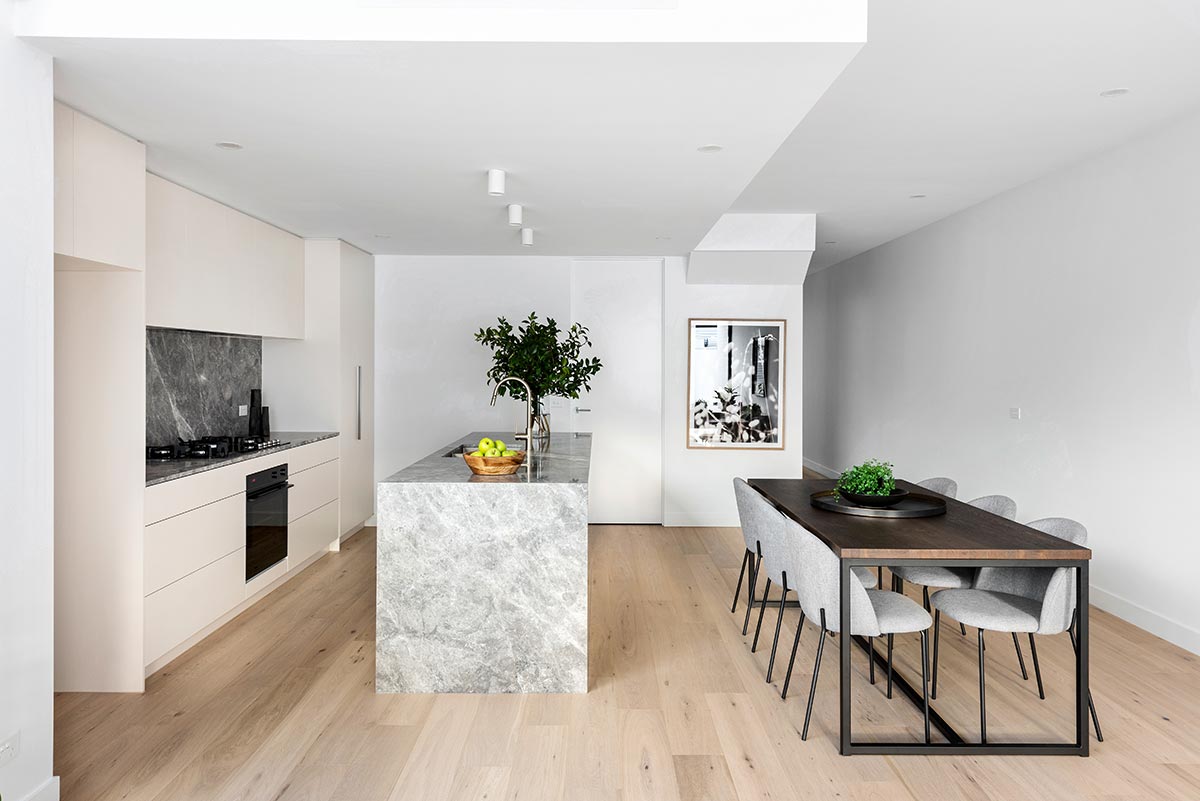 For bathrooms, we are seeing a lot of interest in gold and its many variations. Our Champagne (rose gold) and Tiger Bronze (brushed gold) are proving to be extremely popular. They integrate perfectly with natural stone.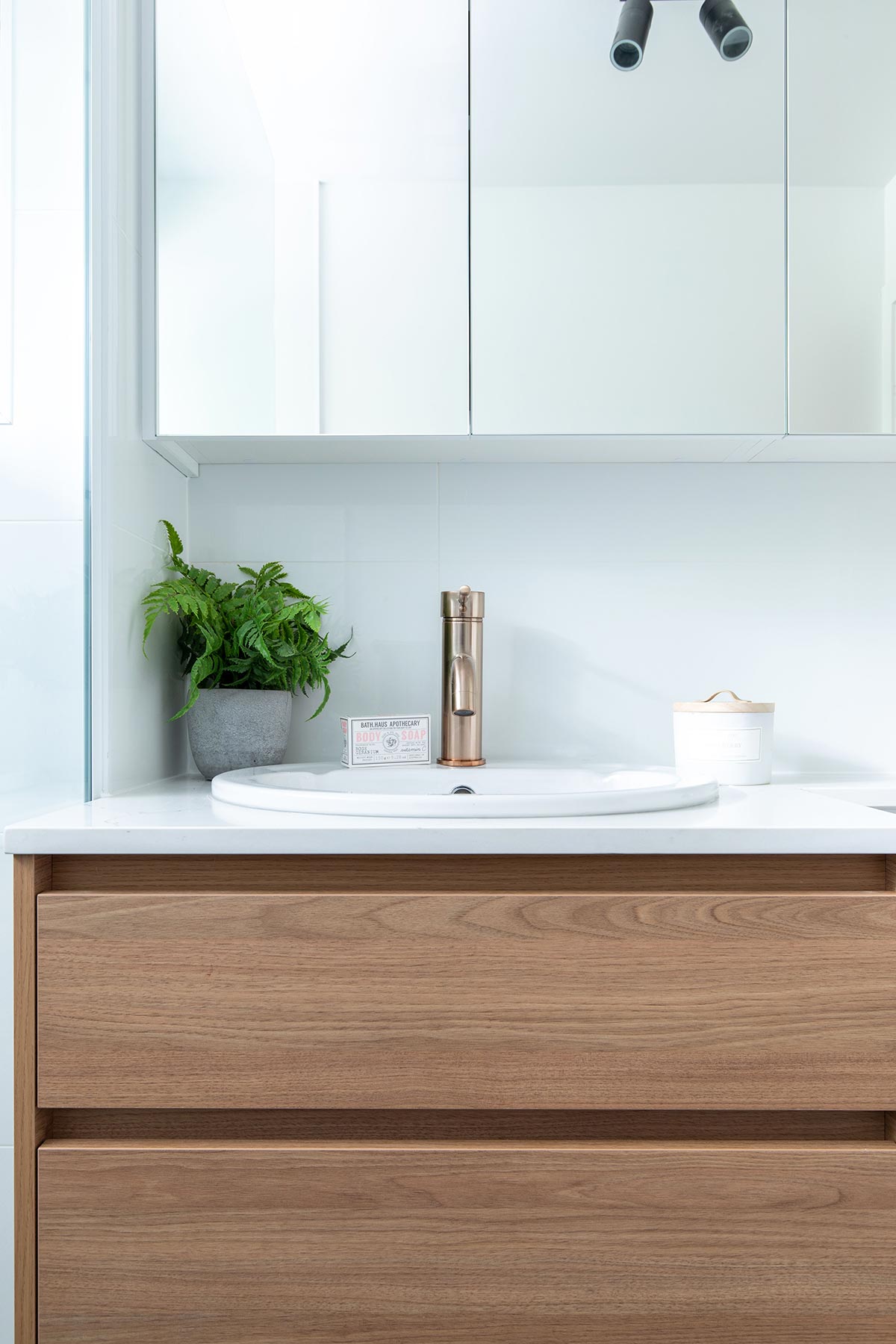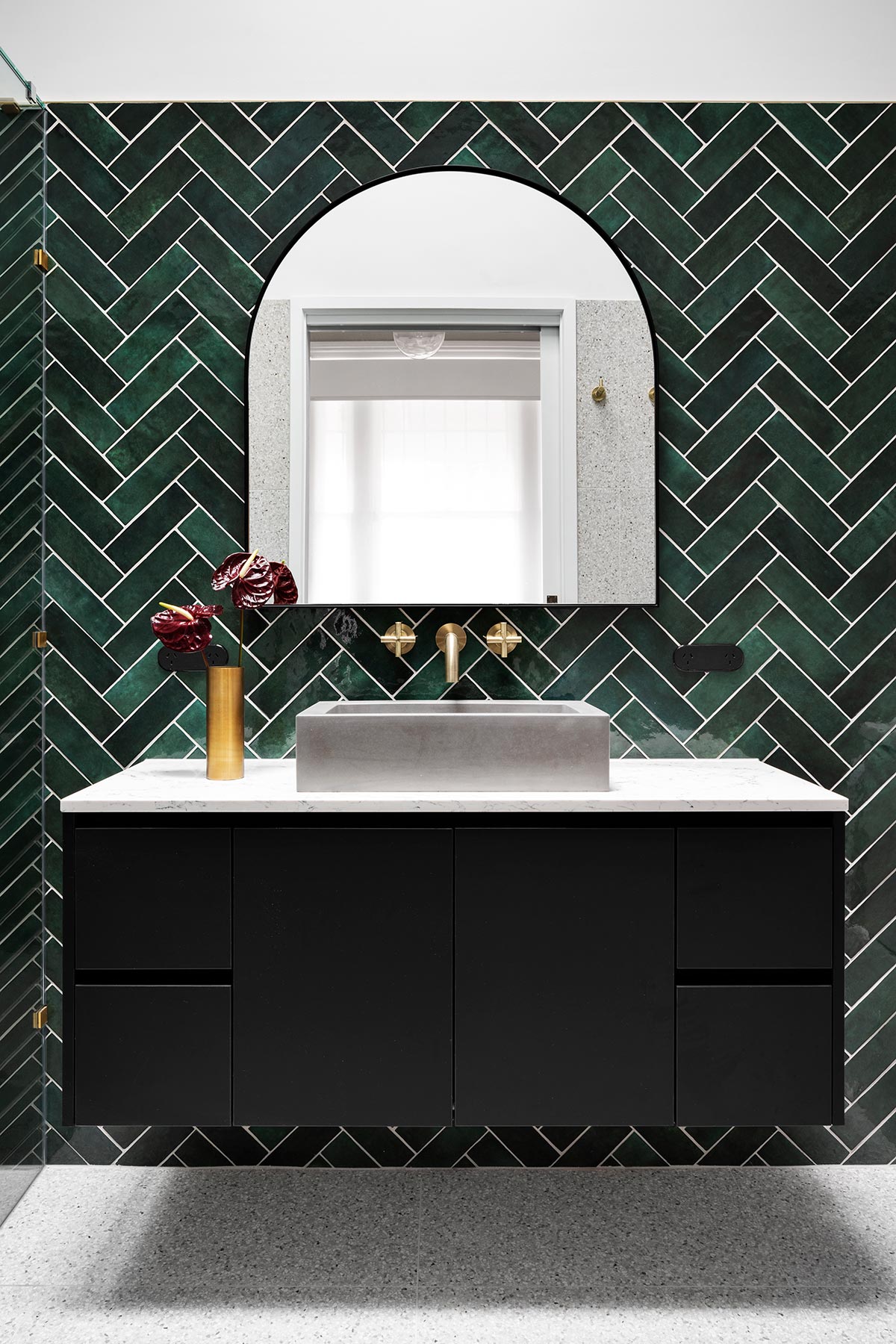 4. What are the new and preferred colour palettes for bathrooms & kitchens?
We are loving dark kitchens with really sophisticated warm finishes. Burnt black timbers and stones combined with brushed silver metals are becoming very popular – it's almost reactionary to the decades of white kitchens that were so prevalent.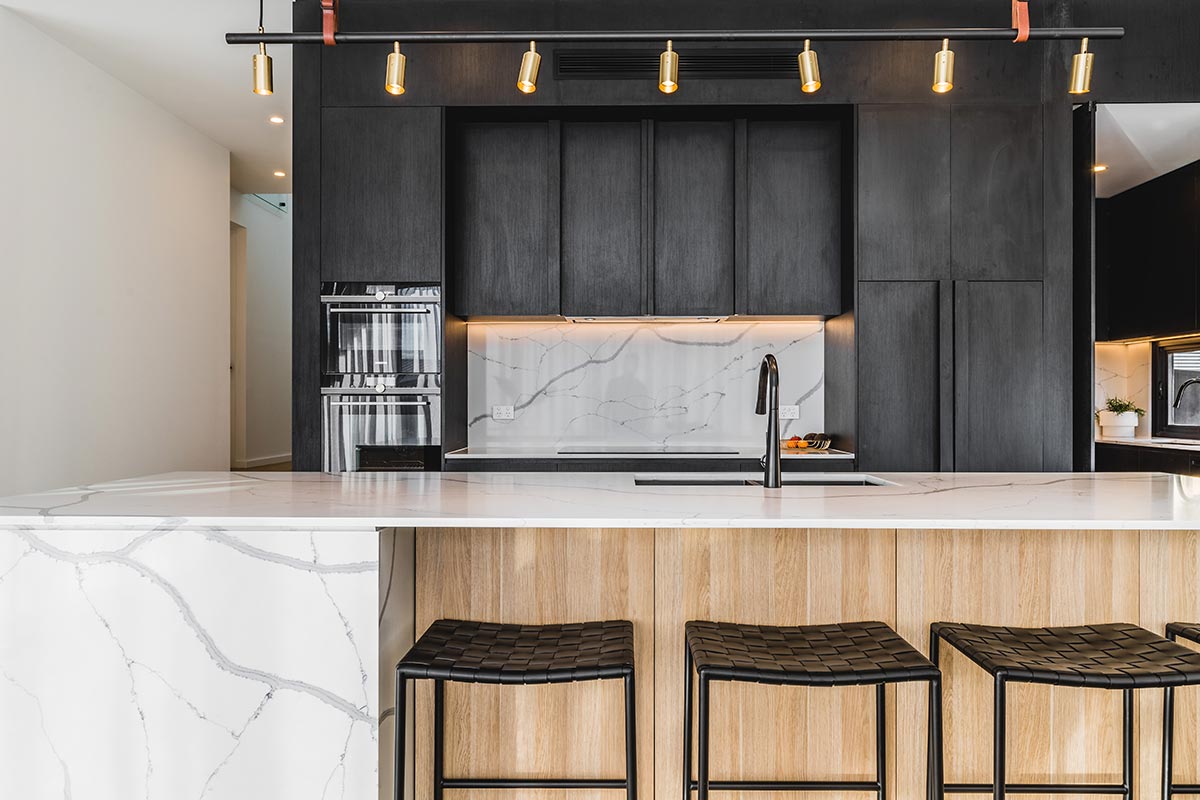 Blurring the boundaries between traditional interior and exterior spaces is inspiring designers to explore the relationship between architecture and nature – especially in the bathroom. We are seeing blonde timbers, travertines and warmer brushed metallic finishes combined to achieve a perfect balance in creating luxurious fluid bathroom designs.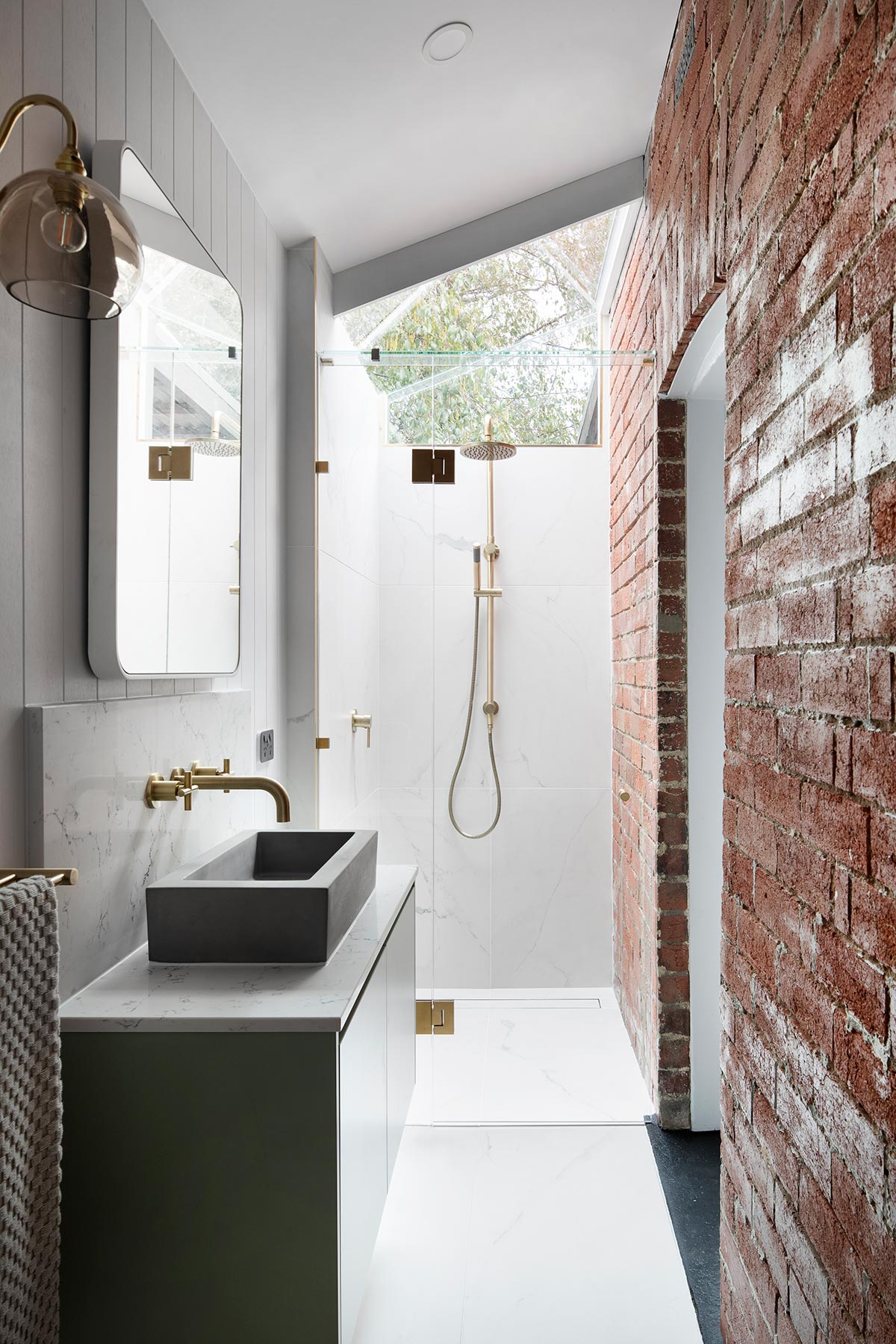 5. Is there a sense of wellness being encouraged through design or any products that help to create a sense of wellness?
COVID has provided a new appreciation of the home, and how important the feeling of wellness is within a home environment. There is a growing desire towards primarily using natural materials and surfaces to create a sense of well-being and authenticity in the home. For extended periods we have been required to live and operate in a defined space. This is influencing design decisions resulting in a greater connection to nature, natural elements and colour palettes.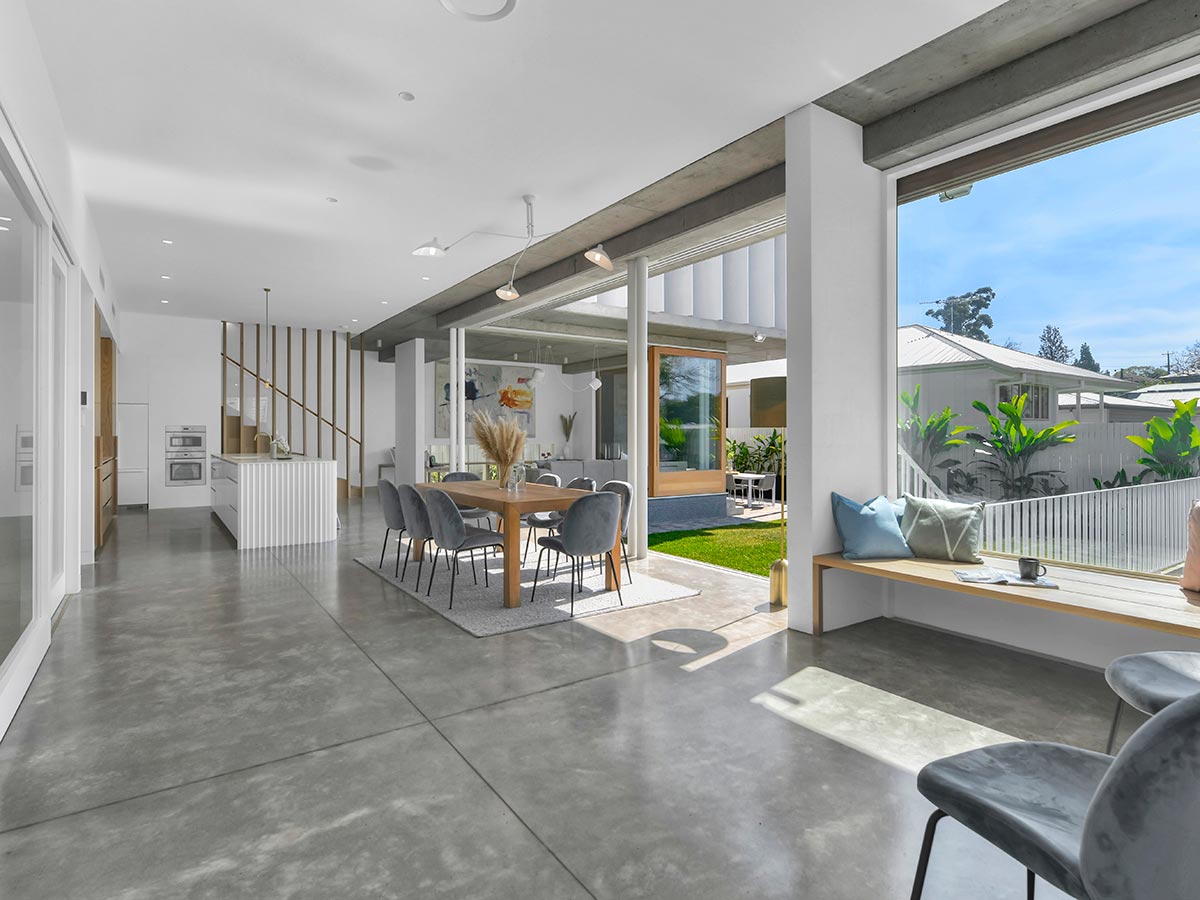 From a product perspective industrial designers are developing and exploring creative ways to provide hand sanitisation and touchless solutions that can be integrated seamlessly into kitchen and bathroom products and environments.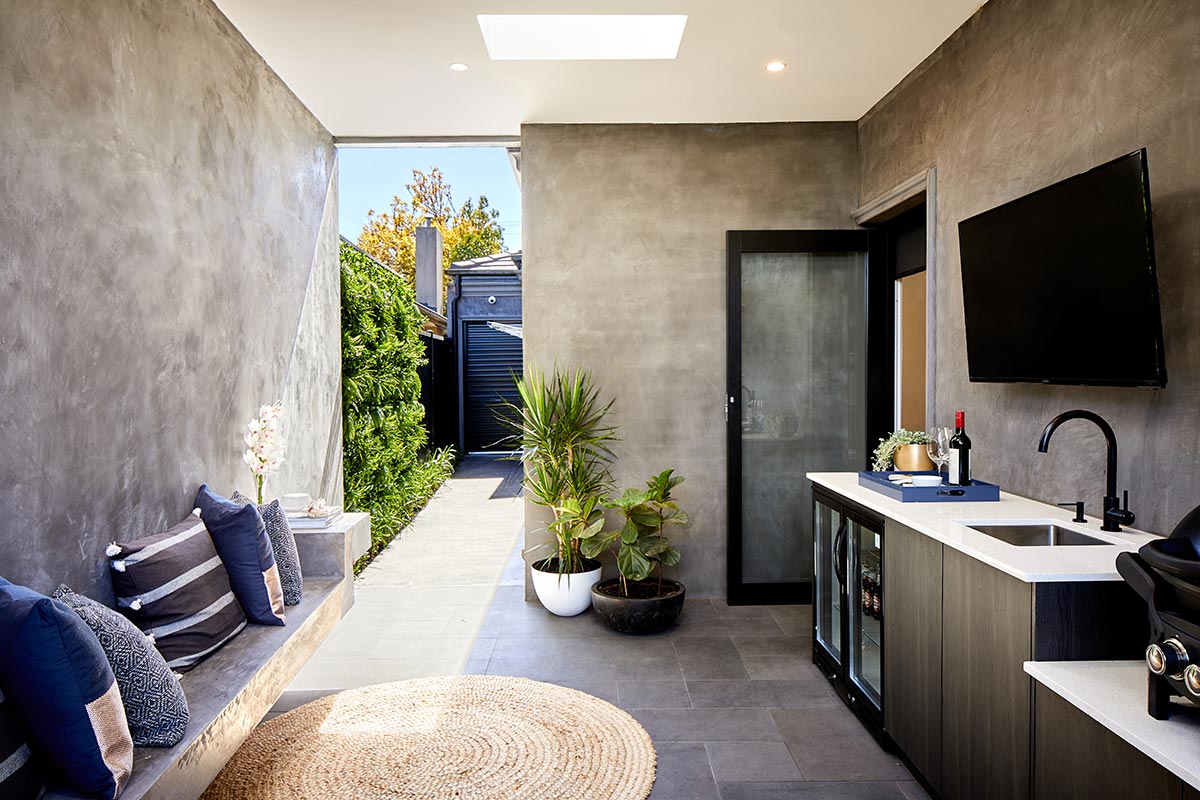 Credits to Nickolas Gurtler and Meir Australia