Choosing the right indoor plant for your home is like deciding if a dog is suitable for your lifestyle. For example, an active dog breed like an English Sheepdog would not be the right choice for you if it's cooped up in an apartment all day and you are time-poor to take it out for exercise. Not all plants will be able to live in the conditions of your space. If the only spot available in your house is a cold, dark corridor, then the tropical plant you have your heart set on will not be suitable. Do your research and decide which plants will thrive in the conditions available.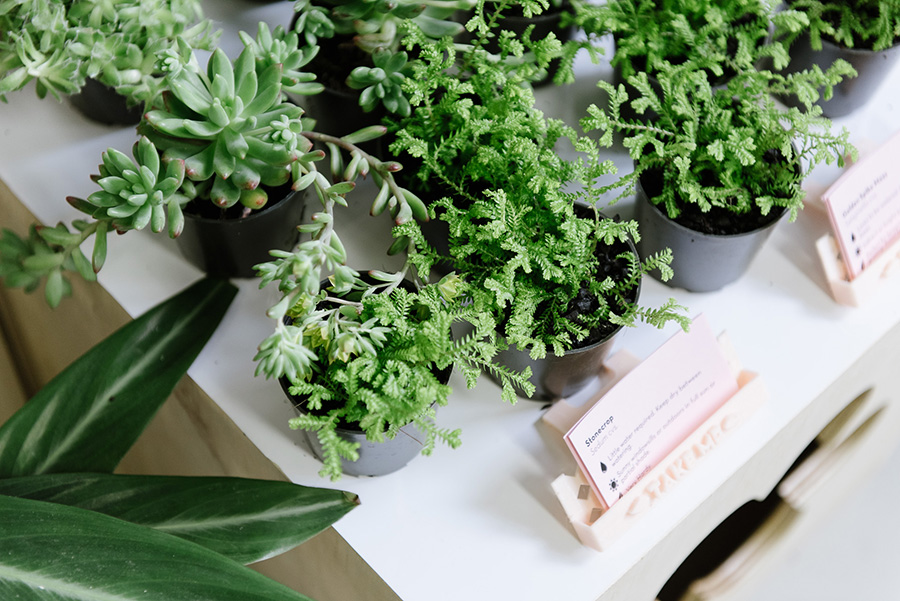 Keeping your plants alive and looking good, always a bonus.
Sunlight – Select an area that gets adequate sunlight. Plants require sunlight in order to undergo photosynthesis. The quality, duration, and intensity of light all affect a plant's growth. Most plants require either filtered sun for most of the day or a few hours of direct sun every day. Many will survive quite well in full sun, but may require adjusting to full summer sun. 
Tip: If the leaves are browning and dry on the edges it may mean that there is too much sunlight and leaves are burning. Cut burnt areas off or remove dead leaves, re-position and monitor. 
Humidity – Most plants need humidity in order to grow well. If the air is dry, a plant finds it difficult to breathe through the pores in its leaves. The thinner the leaf, the greater the need for humidity in the air. Thick, leathery, or hairy leaves can usually tolerate dry air. 
Tip: Watch for curled leaves and dry leaf tips, these are key indicators that your plant needs a drink. Flower buds are especially susceptible to dry air and may turn brown or fall off if humidity is too low.
Fertiliser – Although indoor plants generally need less fertiliser than outdoor plants and not as often, feeding is necessary for vigorous and healthy growth. All commercial fertilisers have an N:P:K reading (nitrogen, phosphorus, potassium). Look for one with a low nitrogen level. 
Tip: We suggest a liquid fertiliser such as Aquasol and Thrive for best results. 
Water – The amount of water indoor plants require depends on many factors such as the species of plant (plants in the succulent family require periods of dryness between watering), the types of pot (terracotta dries out faster than other pots), the height, width and position of the pots, time of year, heat, humidity etc.
During the cooler months, let the soil go dry before re-watering. Put your finger a couple of centimetres down into the soil and feel if the soil is moist. When in doubt it is safer too under-water than to overdo it. During the summer months, water frequently and ensure soil is soaked all the way to the roots. Try to water in the morning when a sunny day is expected, so that any excess will evaporate in the sunlight.
Tips: Generally, leave watering until the plant starts to shrivel slightly or go limp, then water well. Repeat this process. You will soon learn the pattern. If mold starts to form on the surface of the soil or there's standing water at the bottom of the pot, you've over watered your plant. Water your plant if the soil becomes lighter in colour or cracked.
Pests and Diseases – Many succulents are prone to mealy bug (appearing as small white fluffy balls on the leaves towards the inside of the plant) and aphids (tiny black insects, often on the flowers).
Tip: We suggest a regular spraying with an insecticide like Confidor or a natural solution of Neem oil during the warmer months this will prevent insect damage.
Our faves of the moment:
Philodendron selloum 'Super Atom' aka Cabbage Patch. Water: Keep dry between watering. Sunlight: Indoor bright indirect light or outdoors in partial shade. Feed: During spring/summer feed monthly with liquid fertiliser.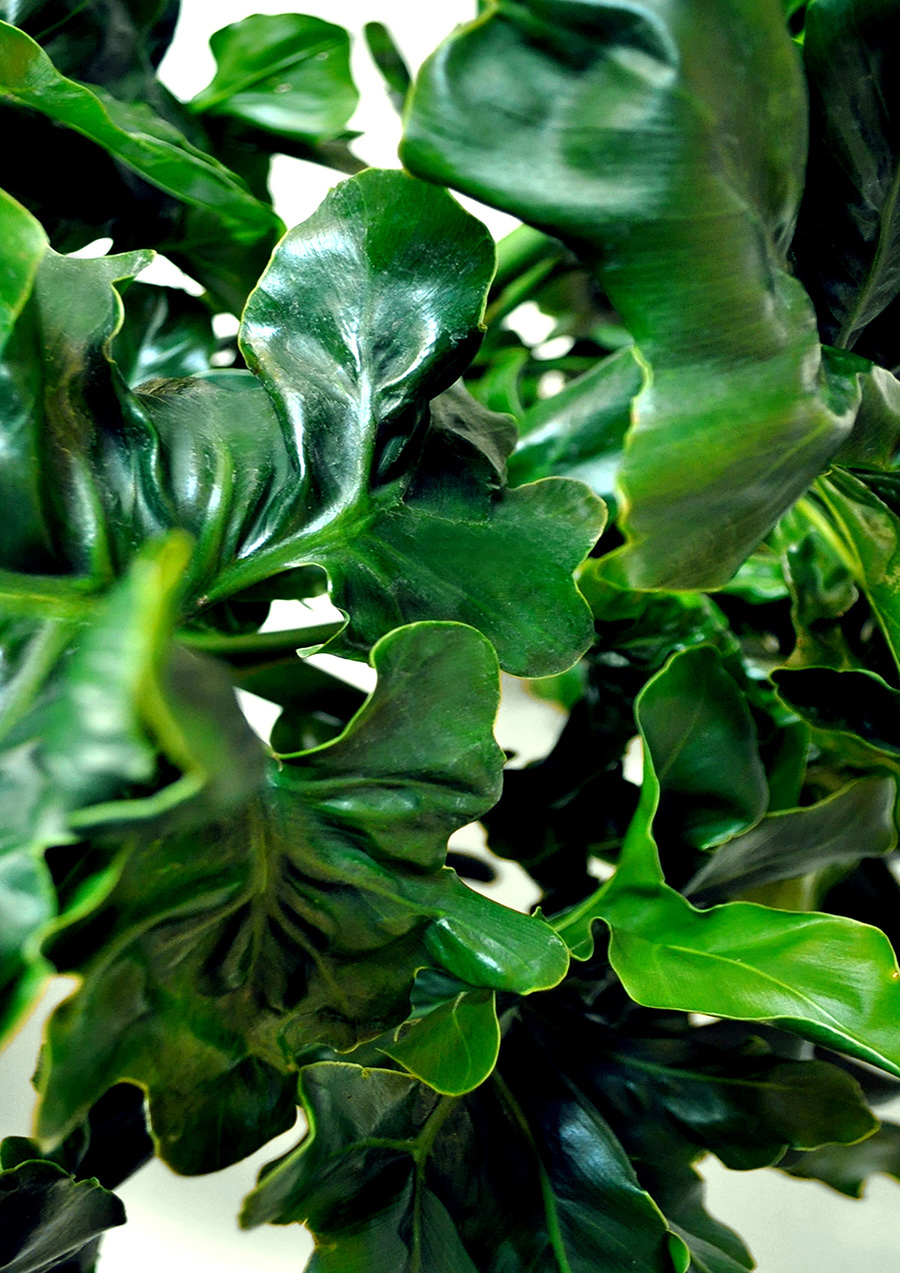 Rhipsalis cvs aka Alien Tentacles Water: Keep dry between watering. Sunlight: Indoors bright indirect light or outdoors in full sun or partial shade. Tip: Perfect in hanging basket or spill-over.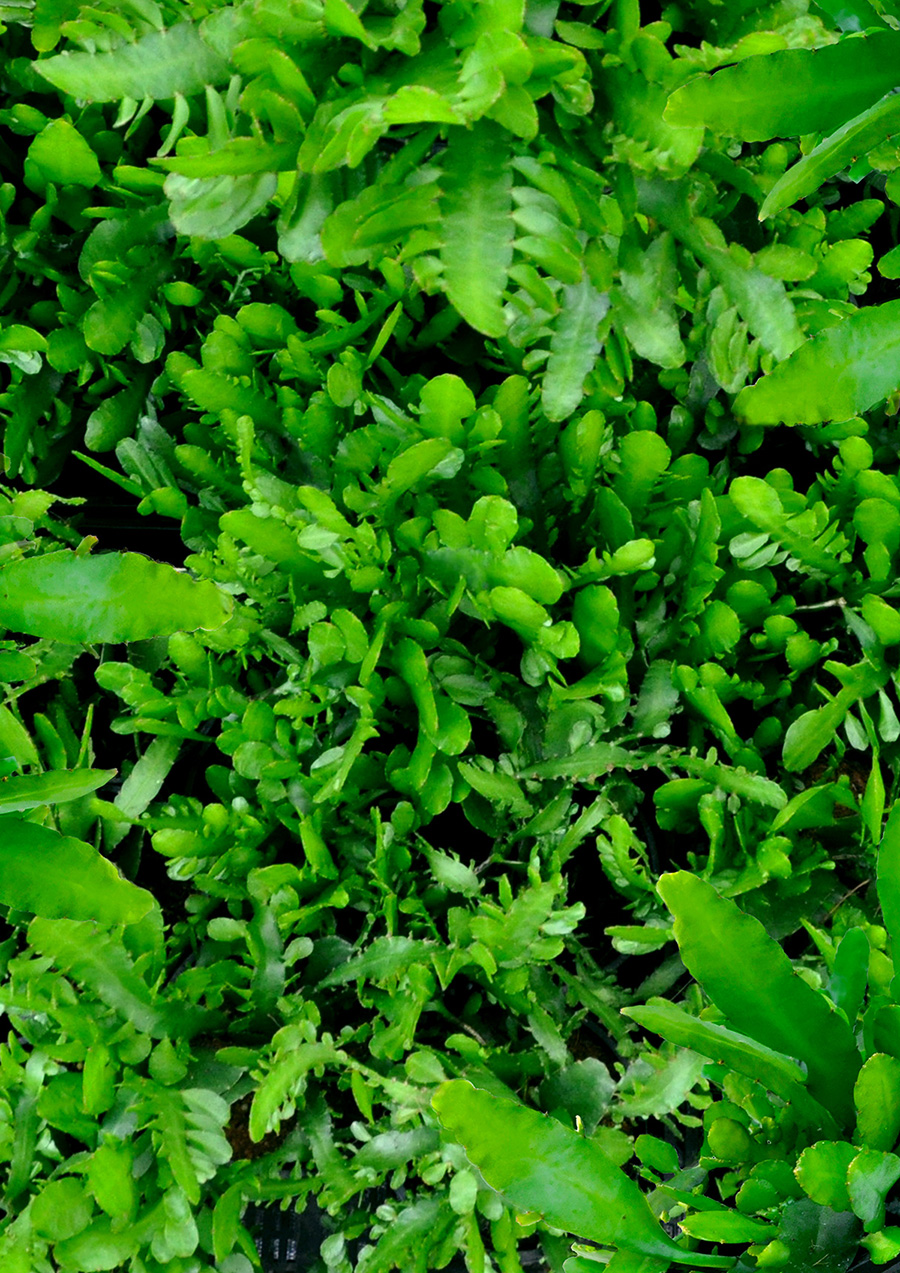 Neoregelia carolinae 'Meyendorfii' Bromeliad aka Tropical Paradise. Water: Bromeliads like moist humid conditions but not too much water. Sunlight: Indoors bright light or a sunroom. Outdoors in warm wet and shady positions. Tip: Best viewed from above, display on a low windowsill or plant stand.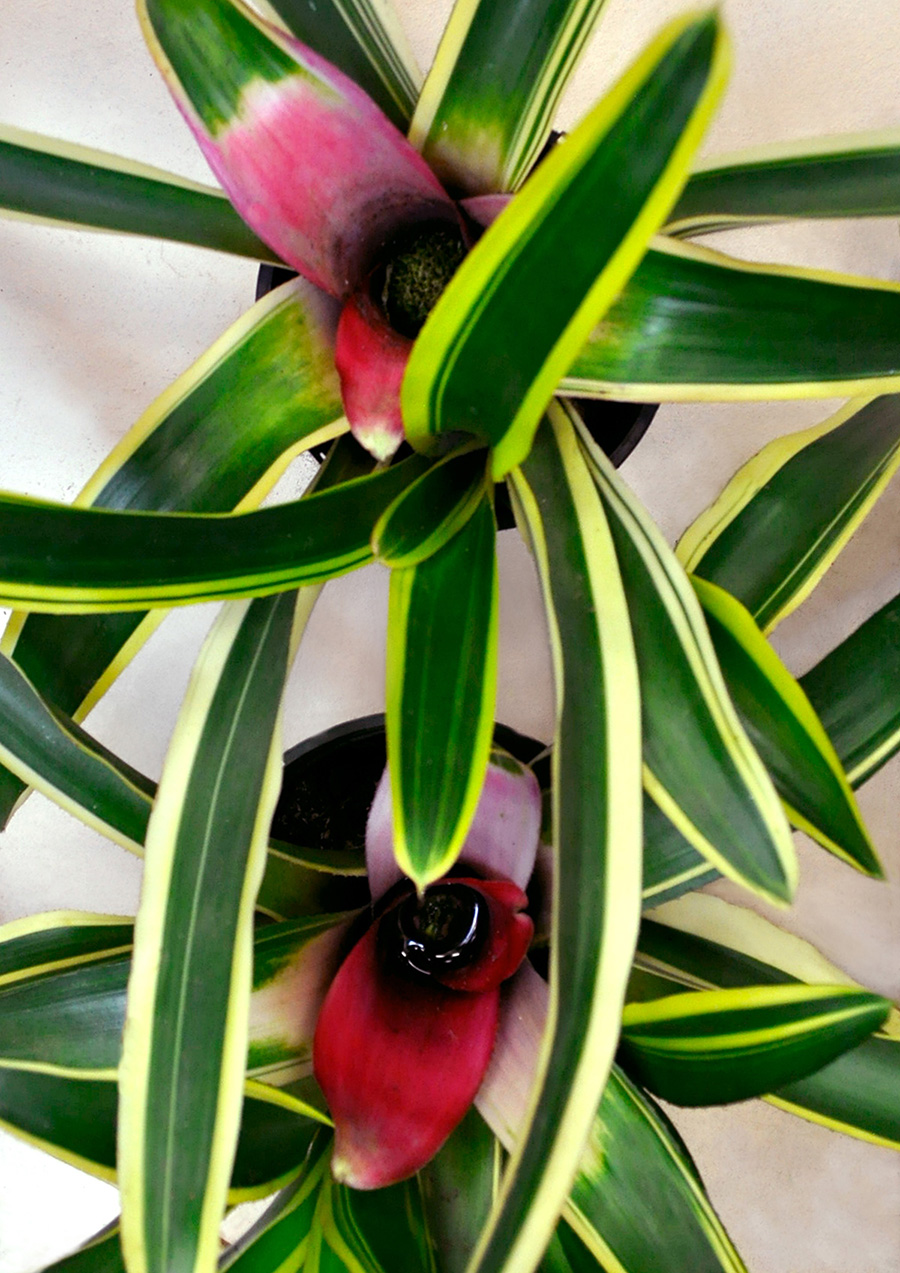 Selaginella cvs. Golden Spike Moss aka Spongy. Water: Loves to be watered. Keep moist at all times. Sunlight: Indirect or bright light. Tip: Perfect for terrariums. Moderately fast growing. Avoid heaters and drafty positions.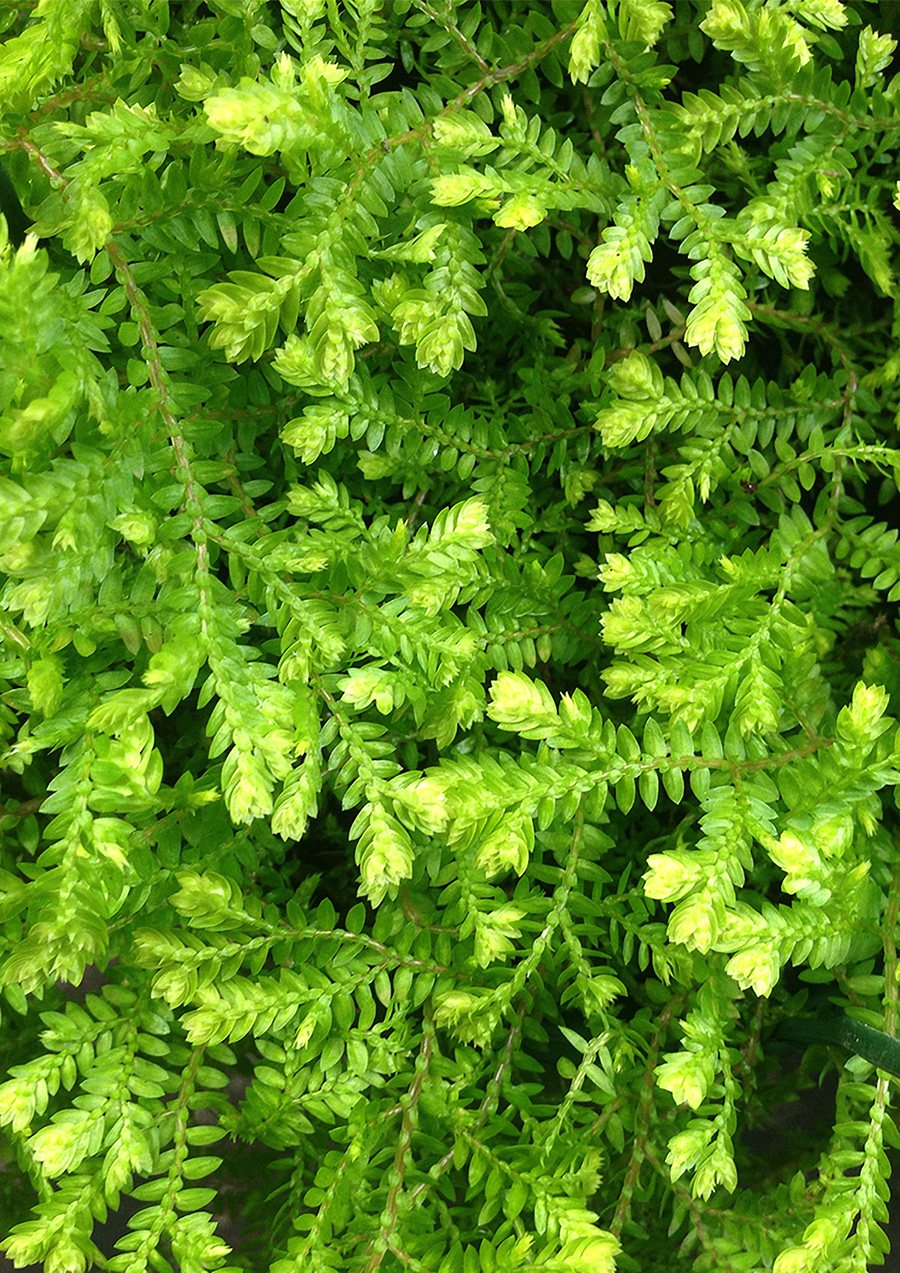 All the plants featured above are available to purchase from our Melbourne Showroom, come visit us this weekend.