Feast your eyes on this magical house that sits atop rolling hills, capturing panoramic views of the New South Wales south coast. Designed by Fergus Scott Architects, the property better known as The Farm cleverly merges with the landscape, combining country living with a relaxed, coastal feel to give the owners the lifestyle of their dreams.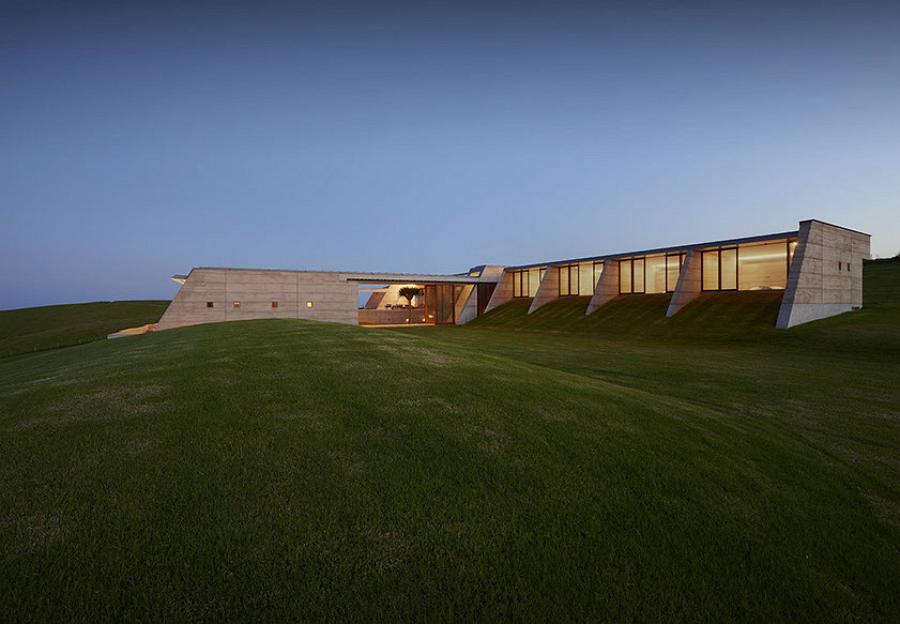 The dwelling is comprised of a series of four pavilions embedded into the spectacular windswept headland, that sit around a central courtyard, pool and decking. Using extensive off form concrete, rammed earth, zinc roofing and weathered hardwood lining and decking, the structure seamlessly blends with the landscape and will withstand the elements in this highly exposed site.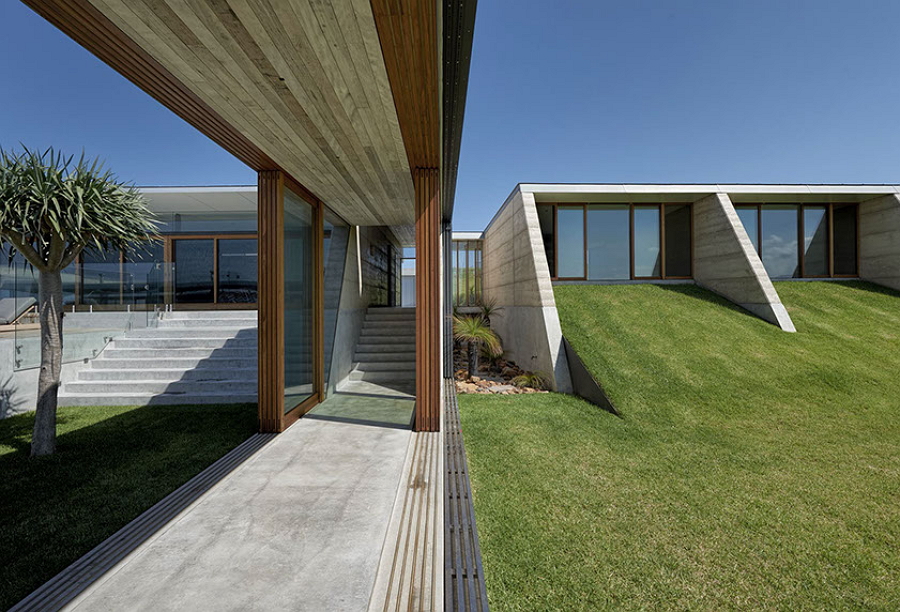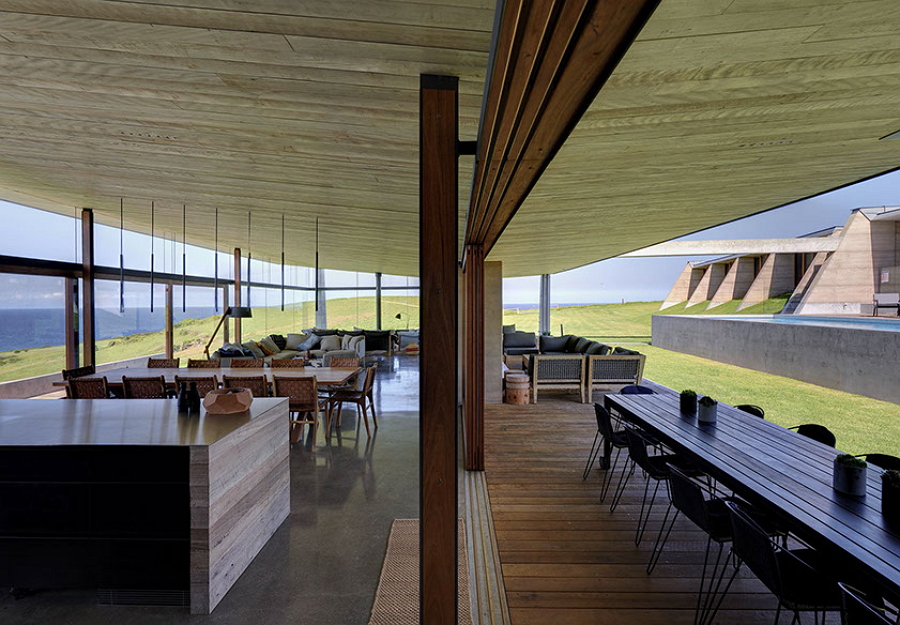 Working closely with Join Constructions, Fergus Scott Architects have created a relaxed, accessible home, offering constant engagement with its every changing natural surroundings. This project received a 2016 AIA Architecture Award for Residential Architecture – Houses (New).  The 2016 AIA jury citation noted that "the house is a sophisticated exploration of the courtyard form. It harnesses the experience of an outstandingly beautiful site, offering shelter and a variety of spatial experiences to fundamentally enhance the well-being of its occupants."
Who wouldn't be able to relax when you're far from the hustle and bustle of the city while being surrounded by a sweeping view of the spectacular coastline?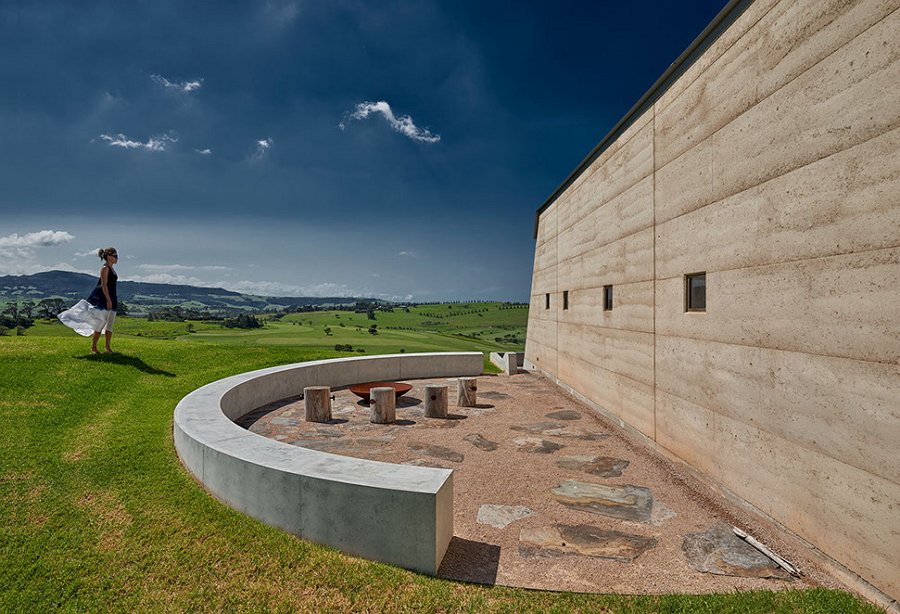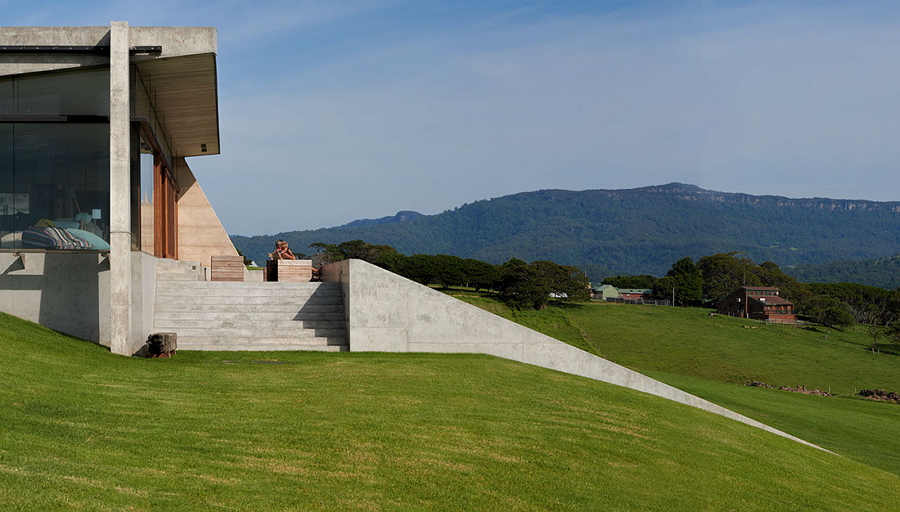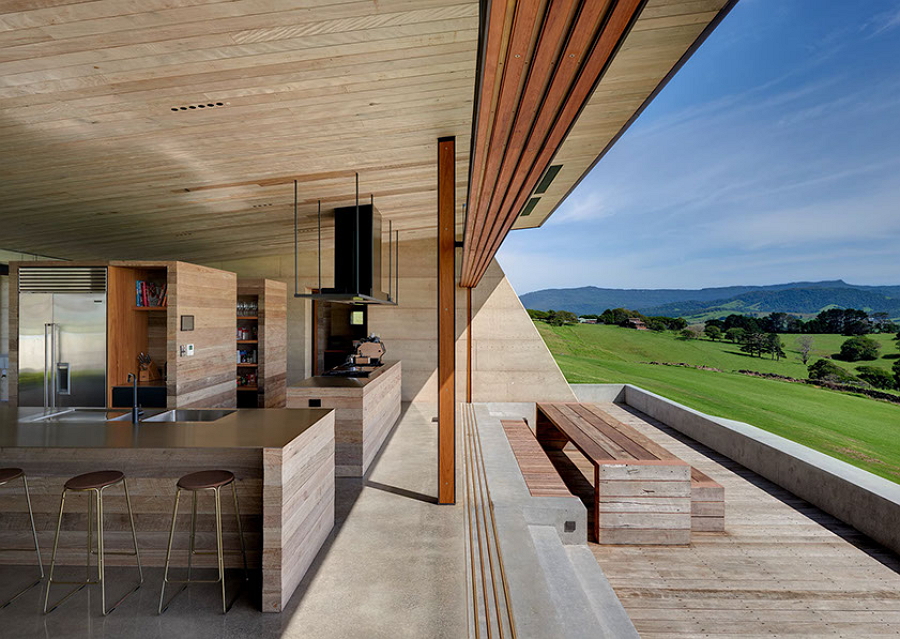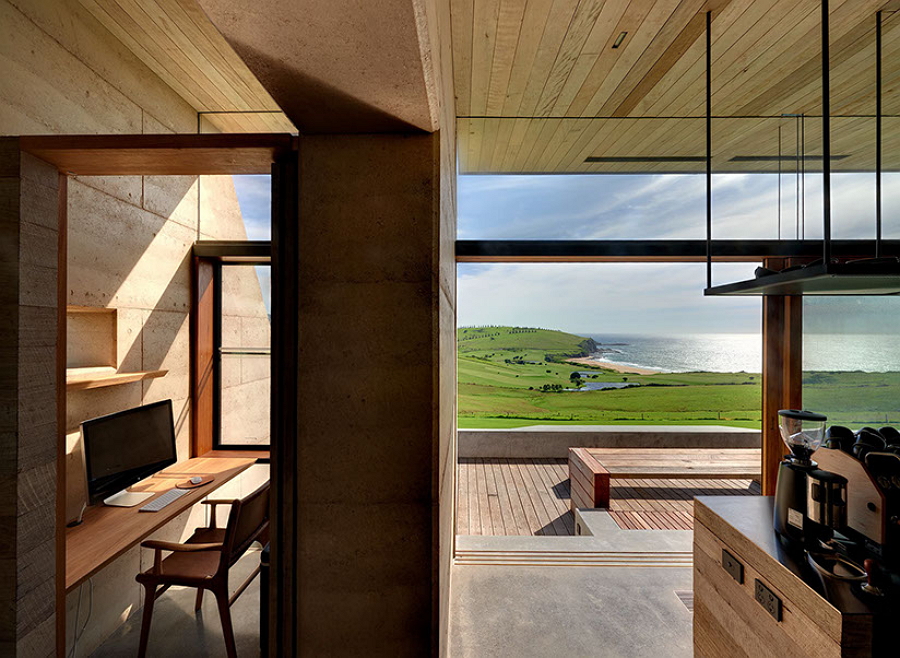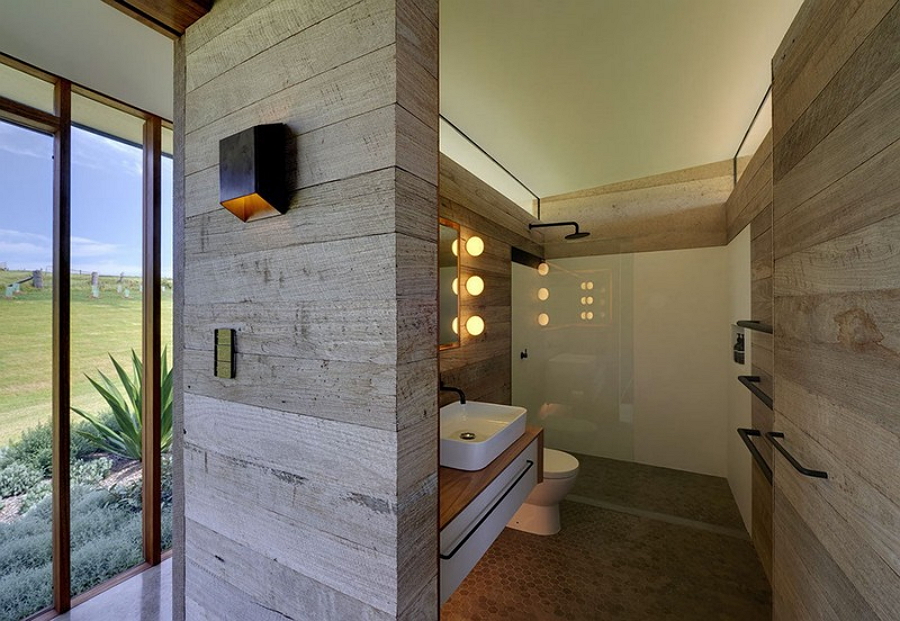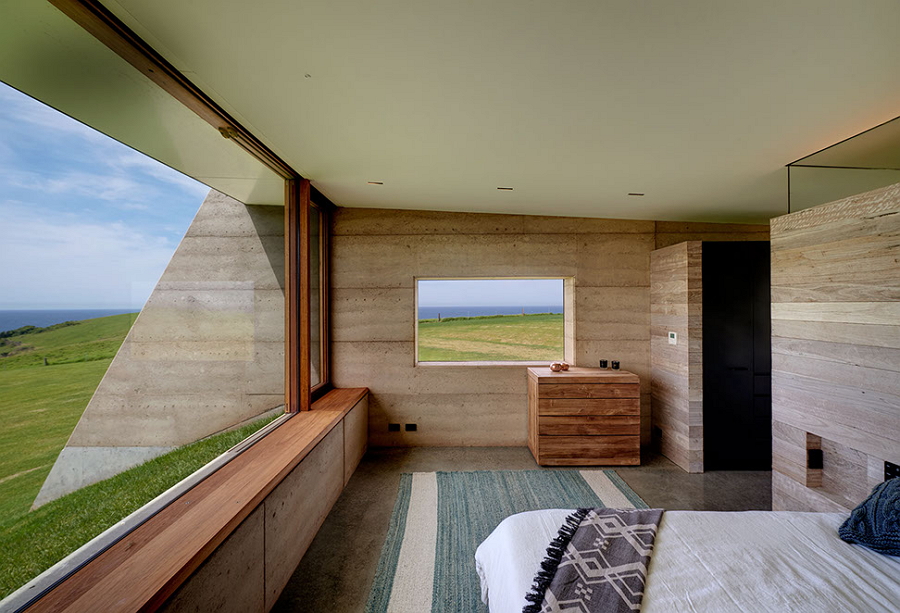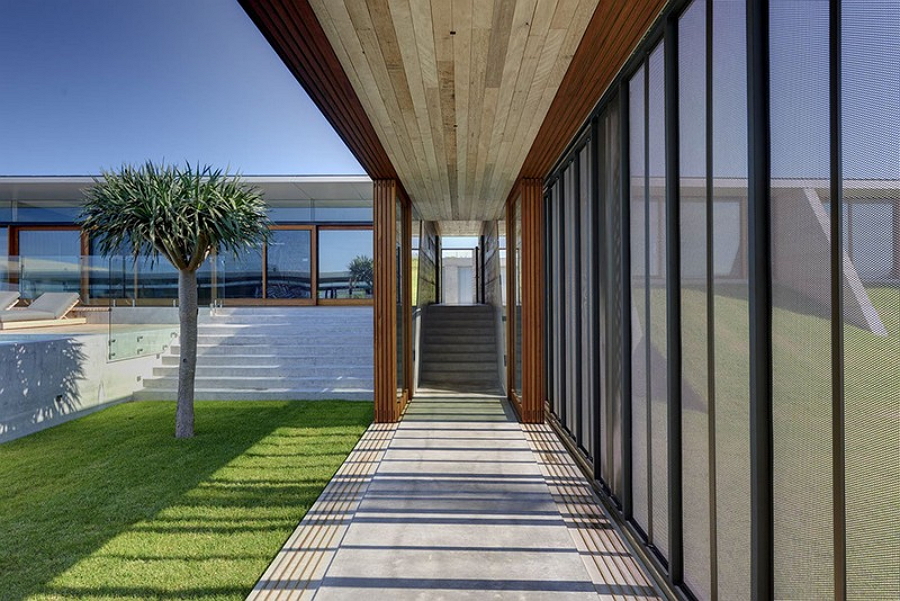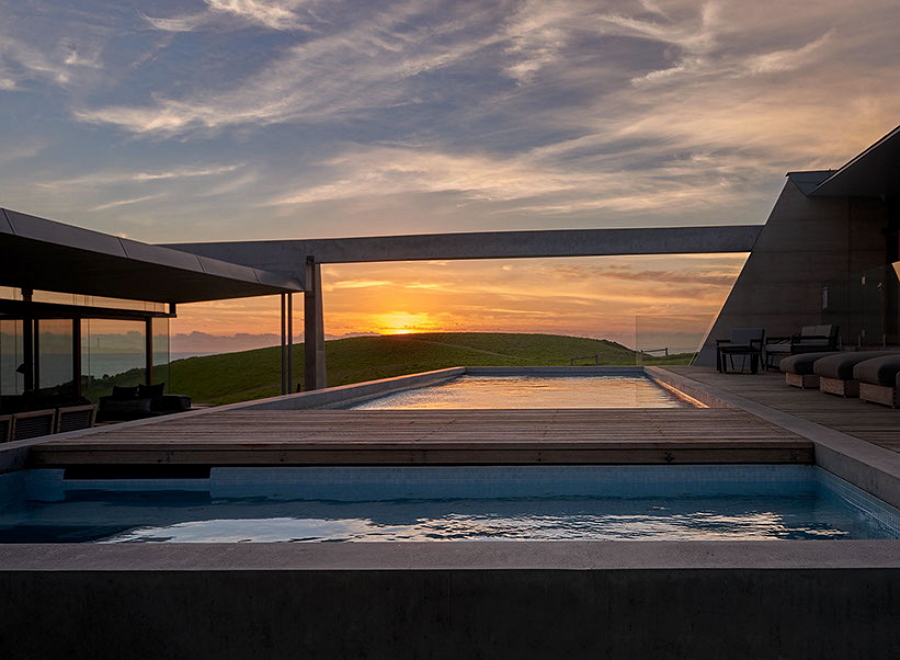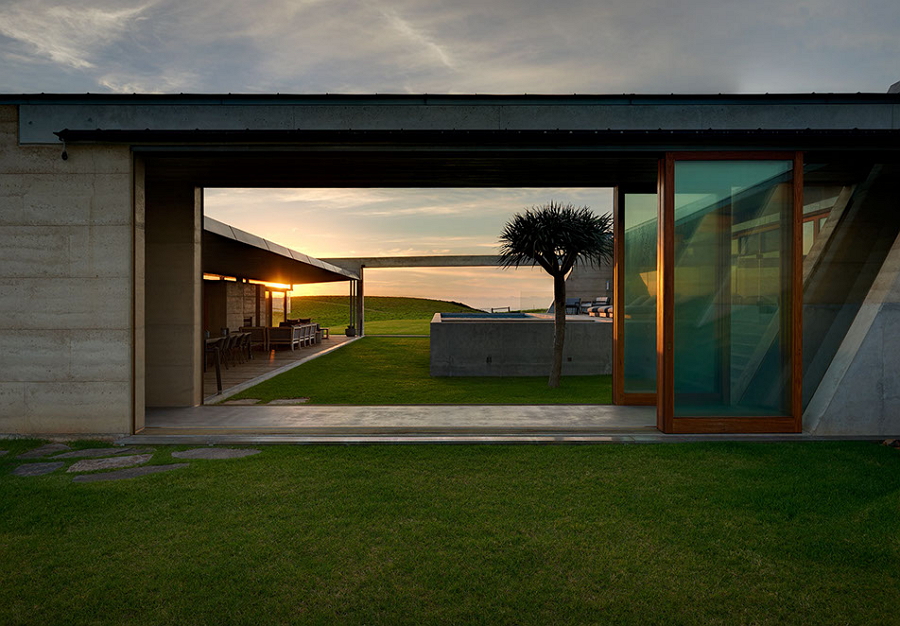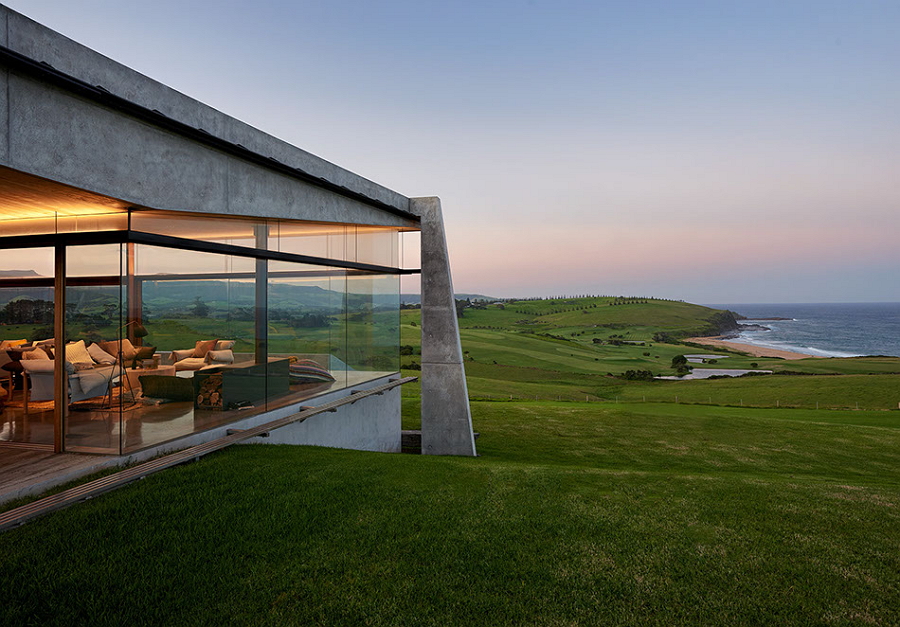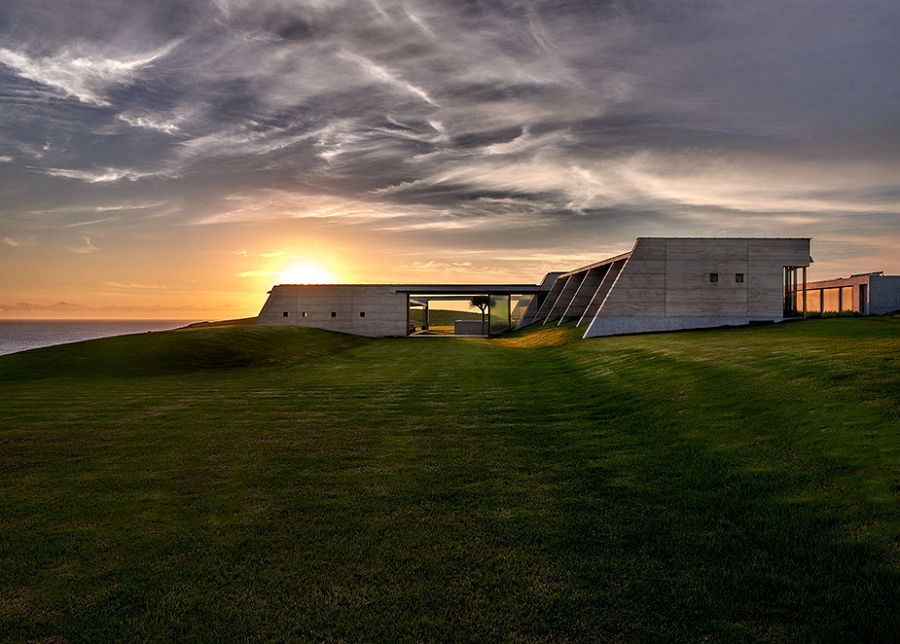 Photography by Michael Nicholson.