Every now and then along comes a house that tugs at your heart strings, cuddles you with a warm blanket whilst winding you at the same time. Yeah I know, I mean that's some serious emotions we're talking about, but they definitely apply to the spectacular Tess + JJ's House by Po-Co Architecture. Po-Co have brought so much light and life to this modern home and it has quite rightly so claimed a nomination spot in the 2018 Houses Awards. Nominated for the best New House Under 200 m2 category.
Situated along a street populated by uniform single-storey bungalows, Tess + JJ's House casually blends in amongst the neighbours. The frontage looks modest and unassuming but as you peel through the light-washed timber and glass layers of this double storey home, you'll be taken aback with a sudden shift of ambiance as though you are walking into something familiar but jaw dropping.
Tess + JJ's house is an open-plan sanctuary brought together by carefully chosen earthly fixtures placed against an abundance of white space. Creating a cool and calm environment for modern life.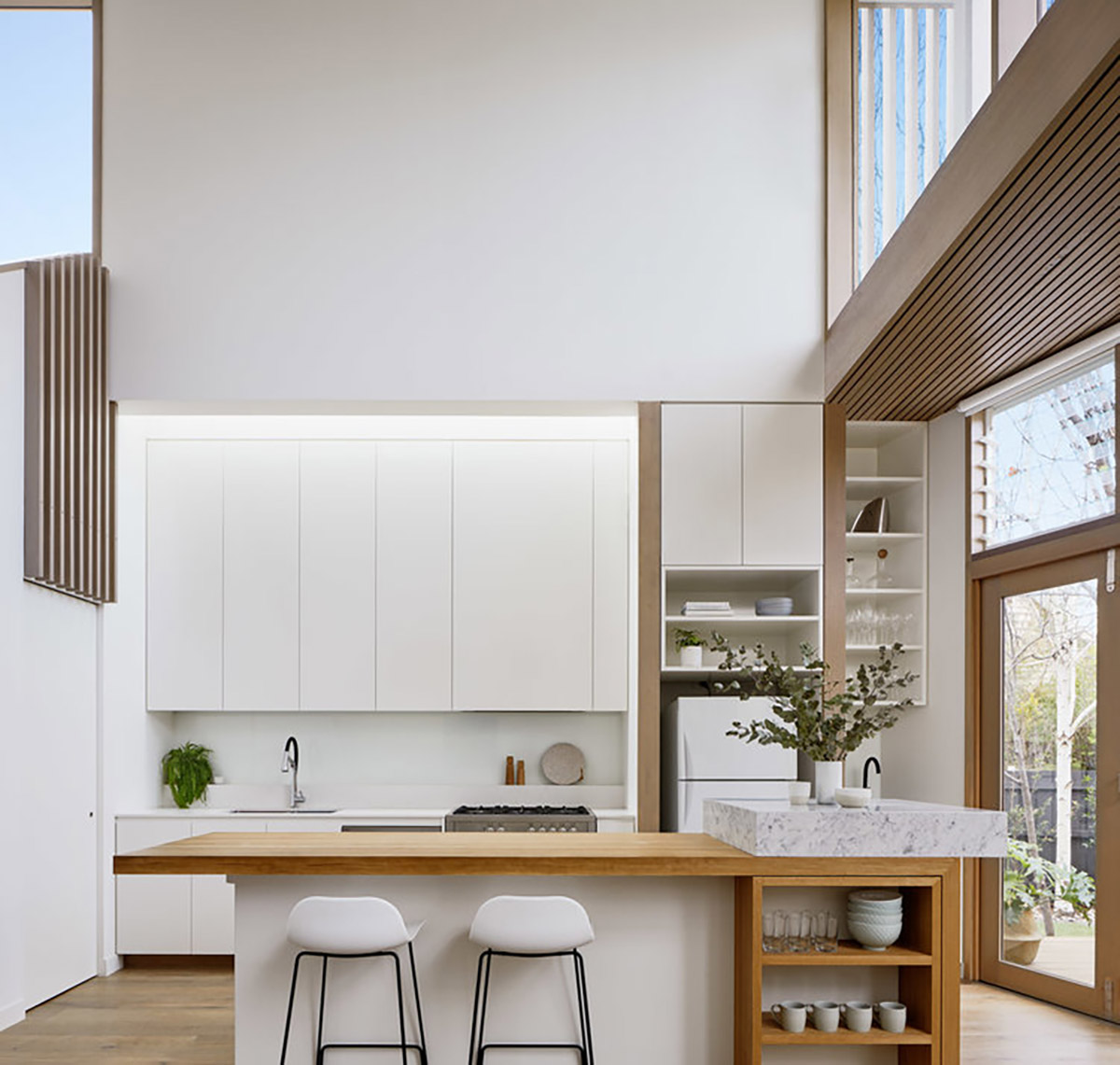 The kitchen area serves as an entryway that leads you to the north deck of the house, fit to host a large Saturday barbecue with friends but cosy enough as the base for regular casual meals.
Large, tall windows bring in additional light and enhance the scale of the home and smart storage is used throughout the house to effectively conceal any clutter, helping to maintain a minimalist aesthetic.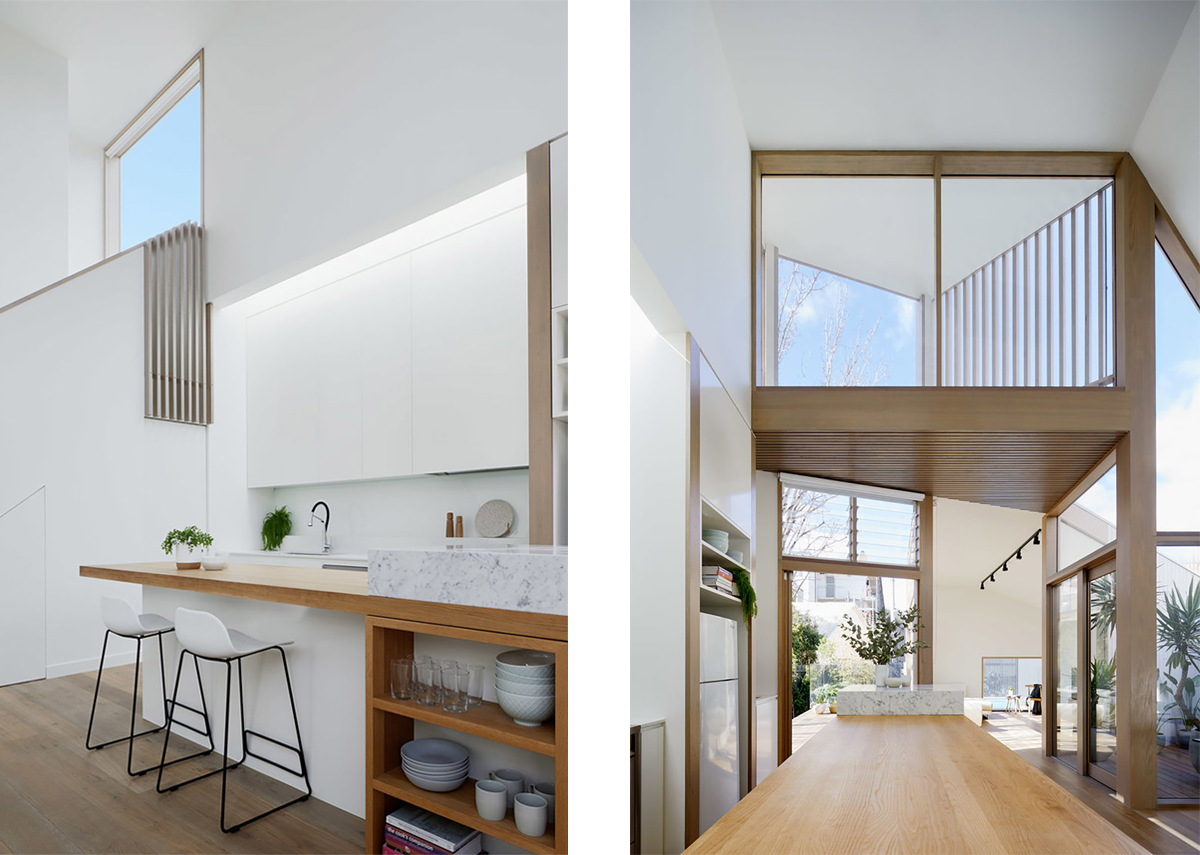 Across the dining deck is a modest coffee table nook where adults can pause for a break and catch up on some reading while looking out on the kids swimming in the pool. (yes, there's a pool!) Po-Co architects firmly believe that a dream home is a reflection of their clients' values and aspirations. They work towards designing structural interior spaces that reveal themselves and unravel slowly to create a wholistic architectural masterpiece, whilst also creating design that comfortably fits within its surroundings.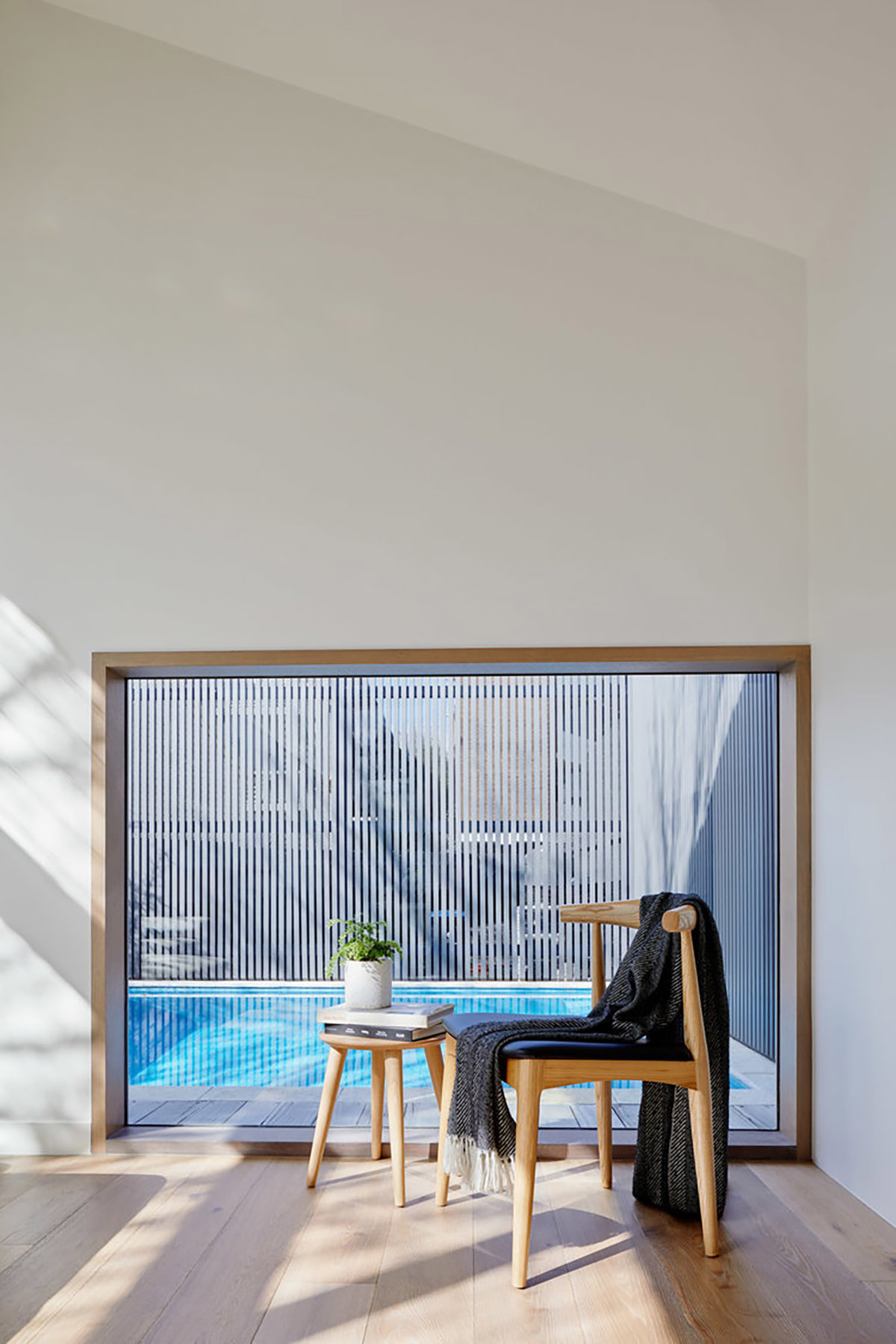 By the dining and kitchen area are the stairs leading to Tess + JJ's upper deck reserved for their kids own private area that boasts simplicity and plenty of space, perfect for a growing family to roam around and play.
We hope you've enjoyed this sneaky home tour! To see more of the finalists in the 2018 Houses Awards, click here.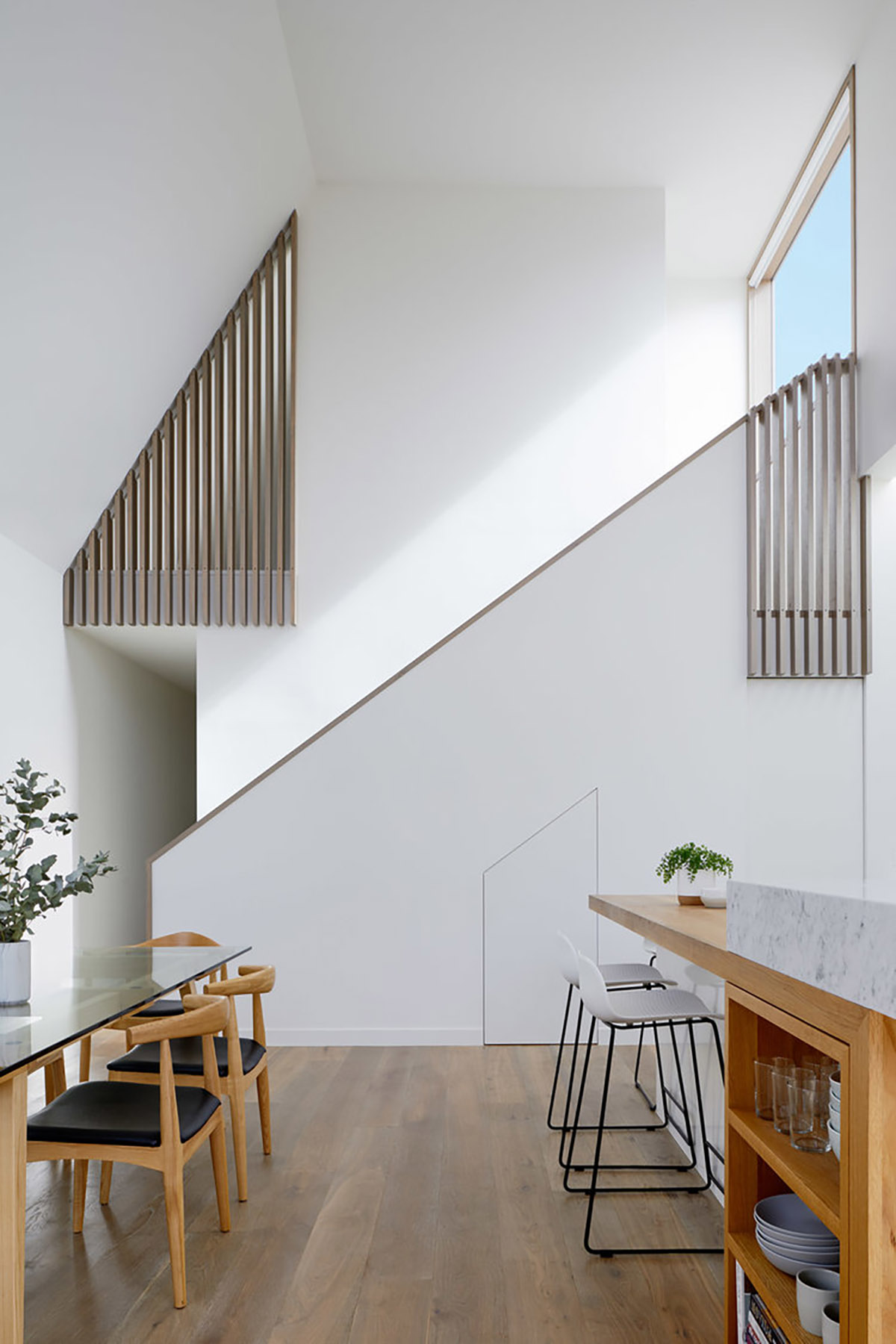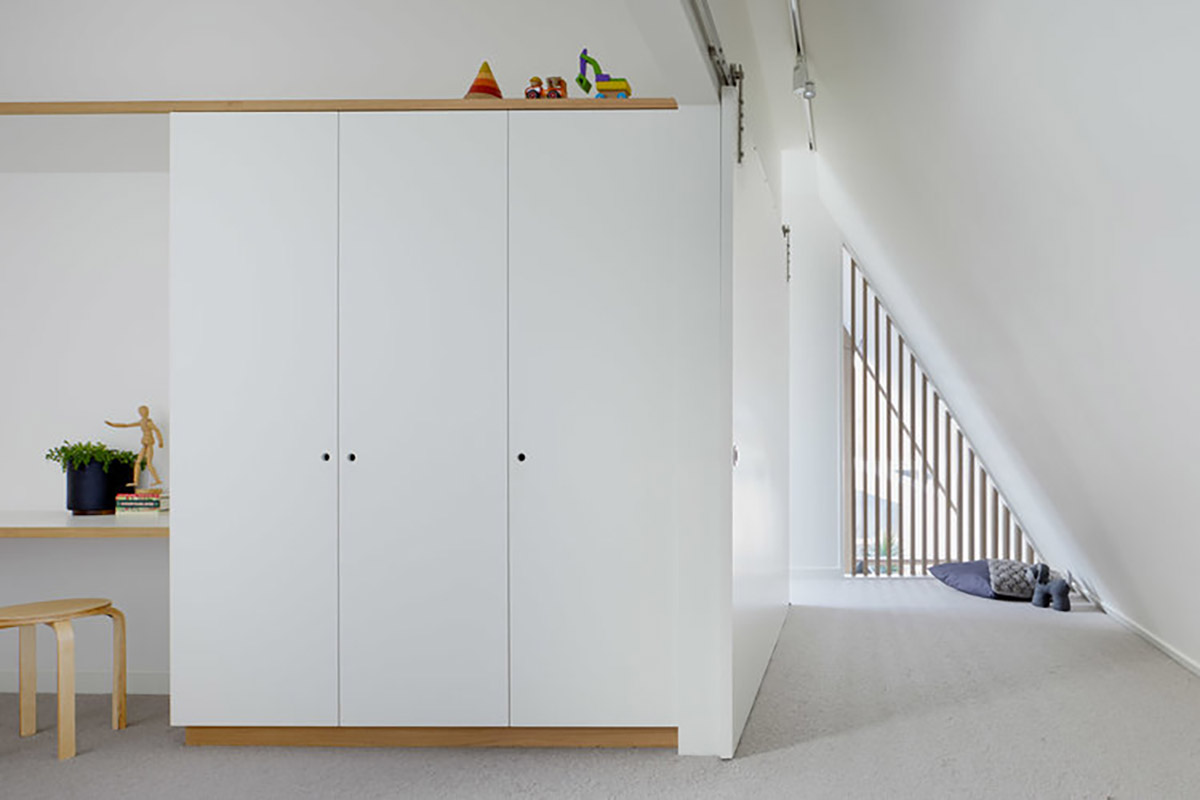 Photography by Tatjana Plitt.