Stepping House has been designed to blend seamlessly with the native setting of Mount Ainslie. Designed by Rob Henry Architects, this new single-storey, light-filled structure utilises stone, timber and charcoal cladding that beautifully reflects the colours and elements of the surrounding landscape. The concept of this home was defined by its site constraints and a client brief that demanded seclusion and peace.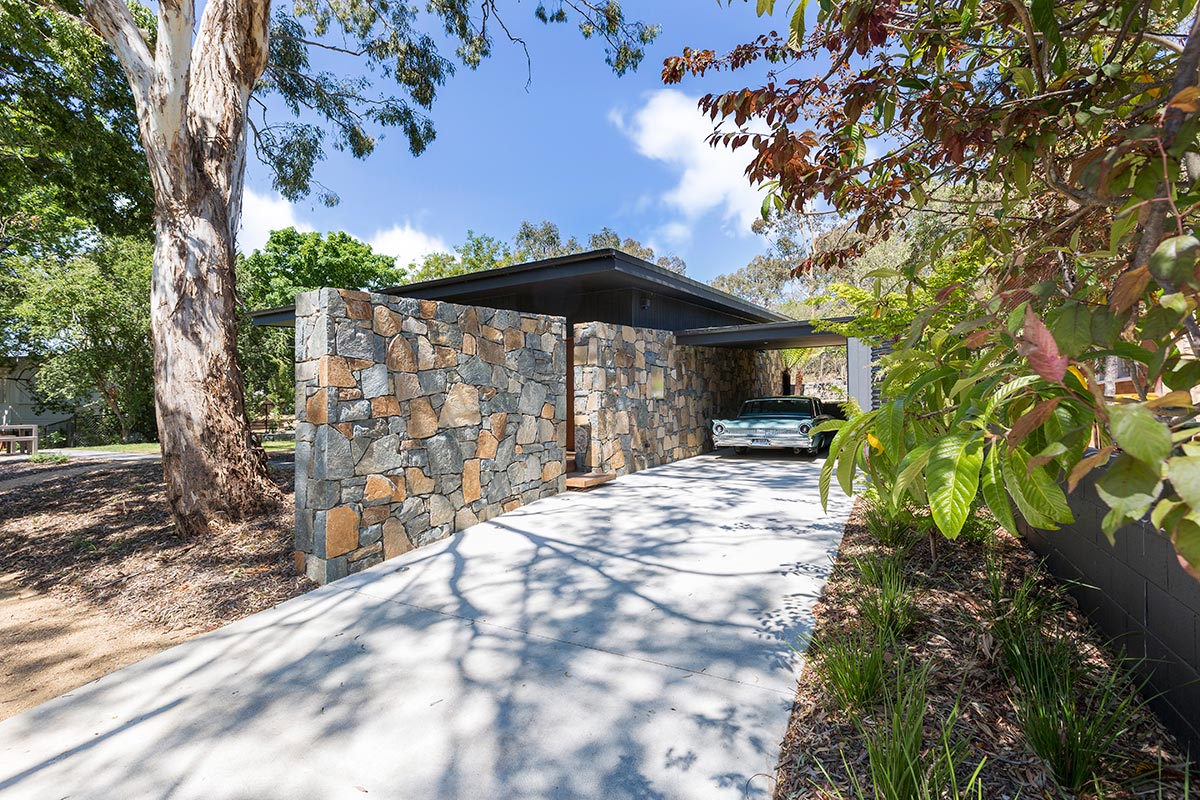 Upon approaching the house, one finds it hidden behind a solid stone wall, which separates public from private areas, while also preventing any apparent overshadowing. The only clues to discovering the entrance are a narrow entry in the wall and a projecting deck.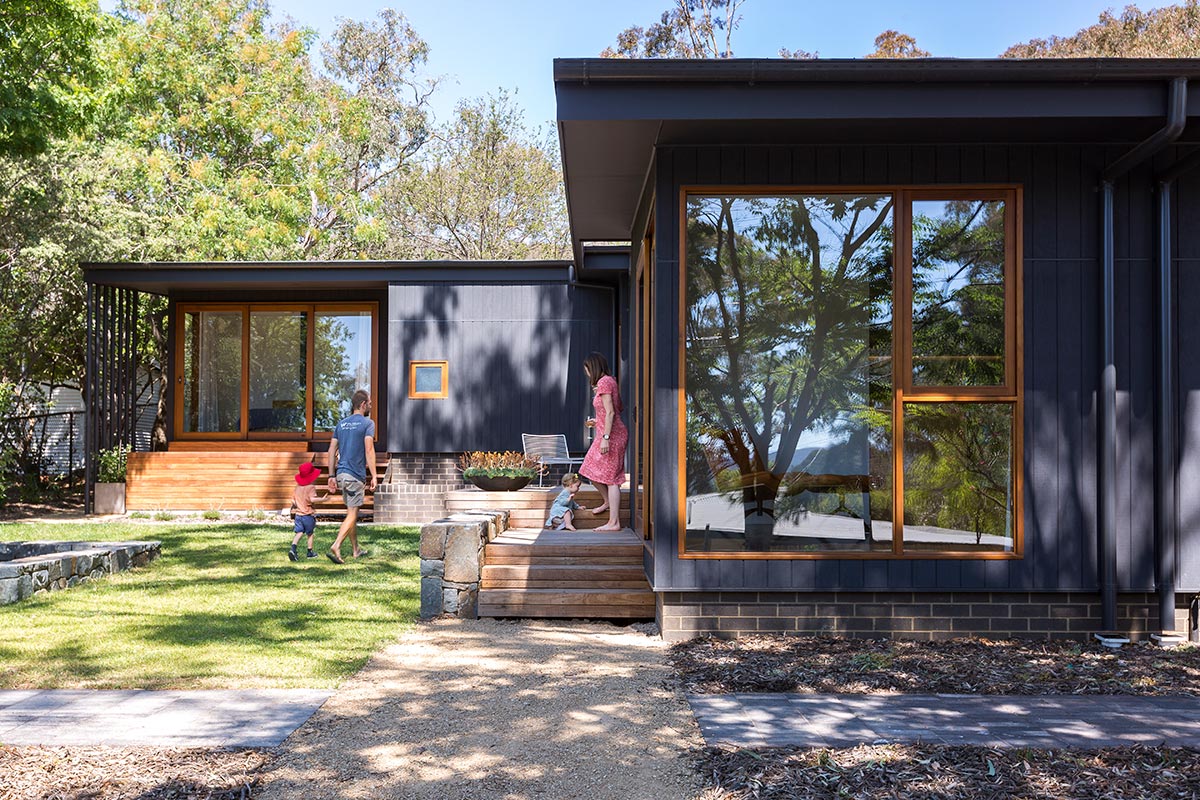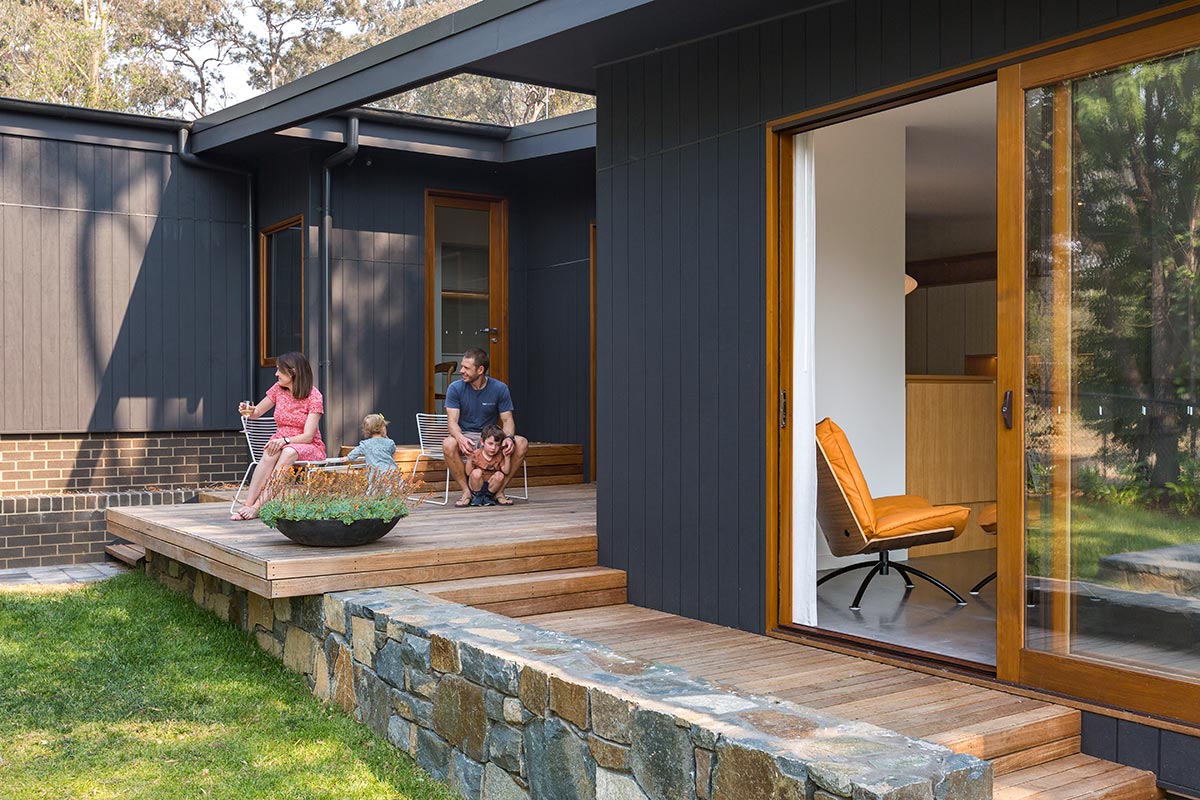 Dark charcoal, painted vertical timber, in addition to charcoal roofing, soffits and fascias give this house a recessive and understated look. As the scene transforms, Stepping House beautifully fades into the background of the landscape.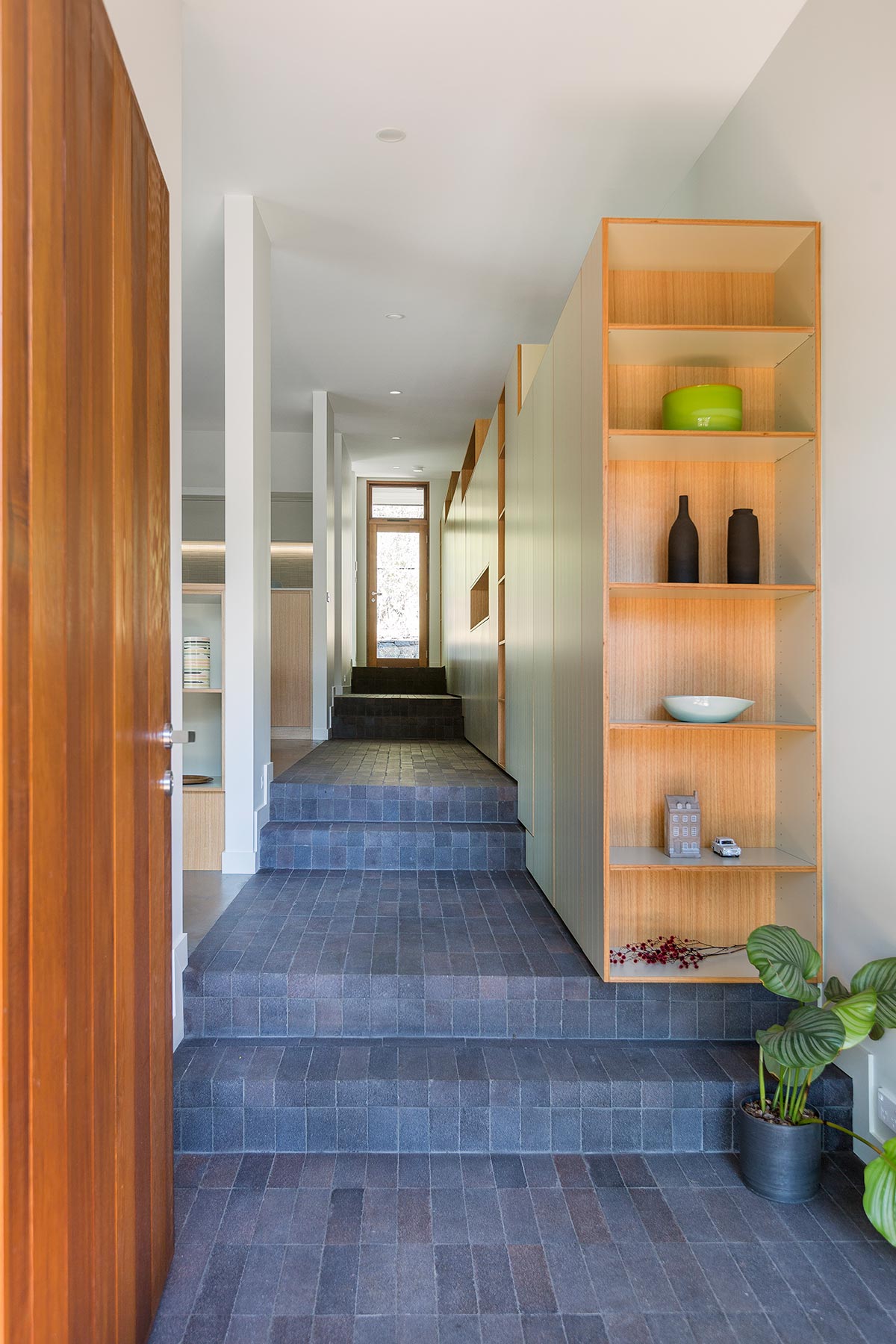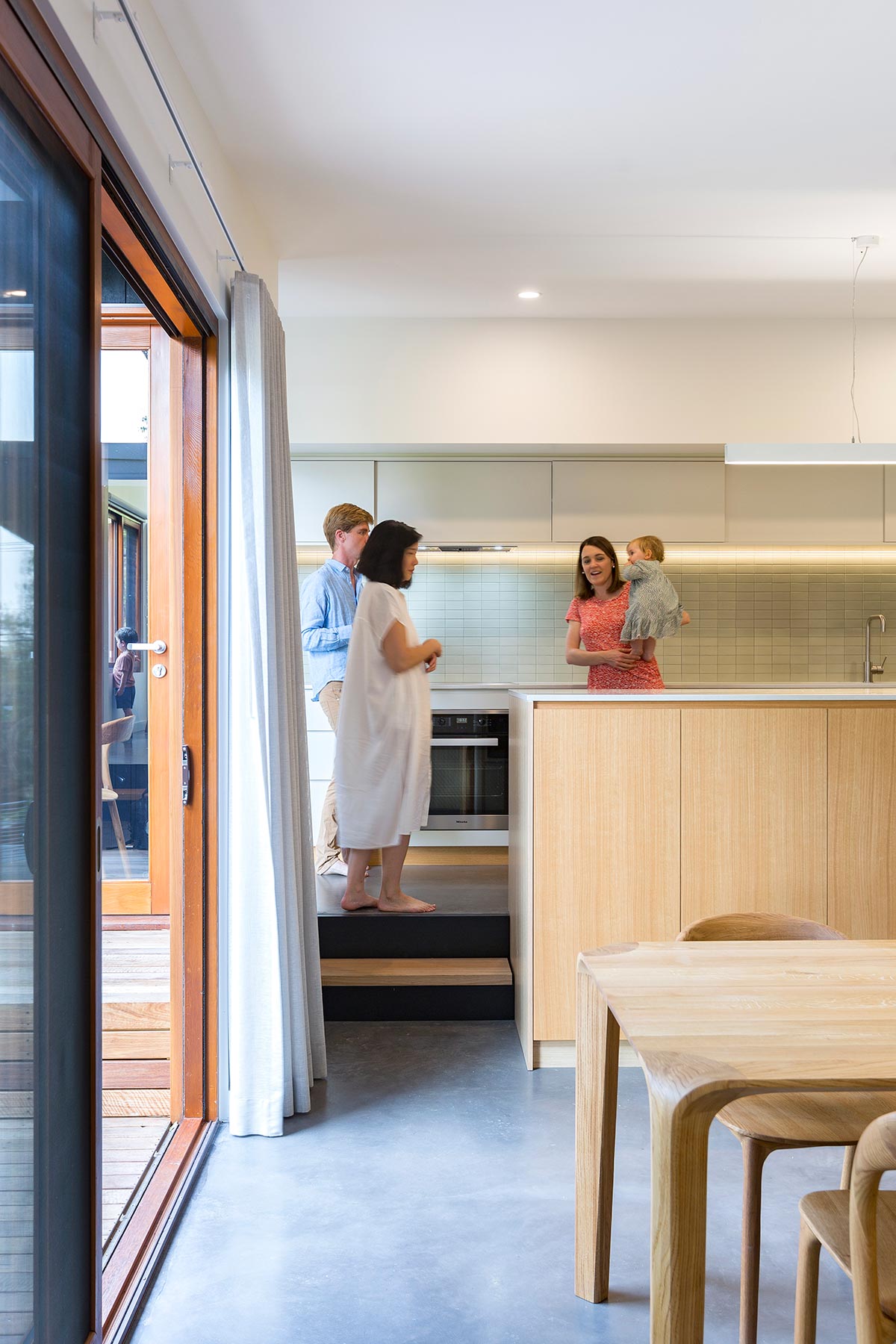 As you enter the house, you'll be able to see the namesake stepping levels. An open corridor paved with brick tiles defines the first of the two axes of the design and visually connects you with the reserve beyond.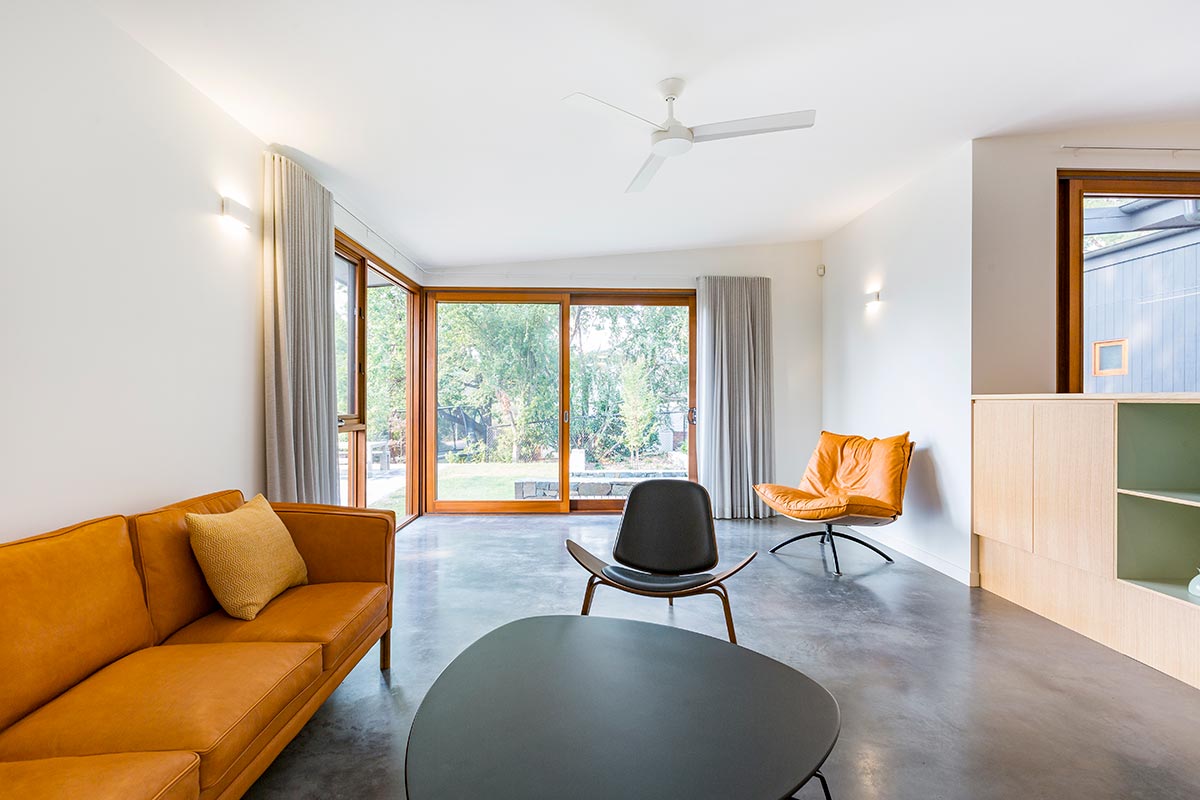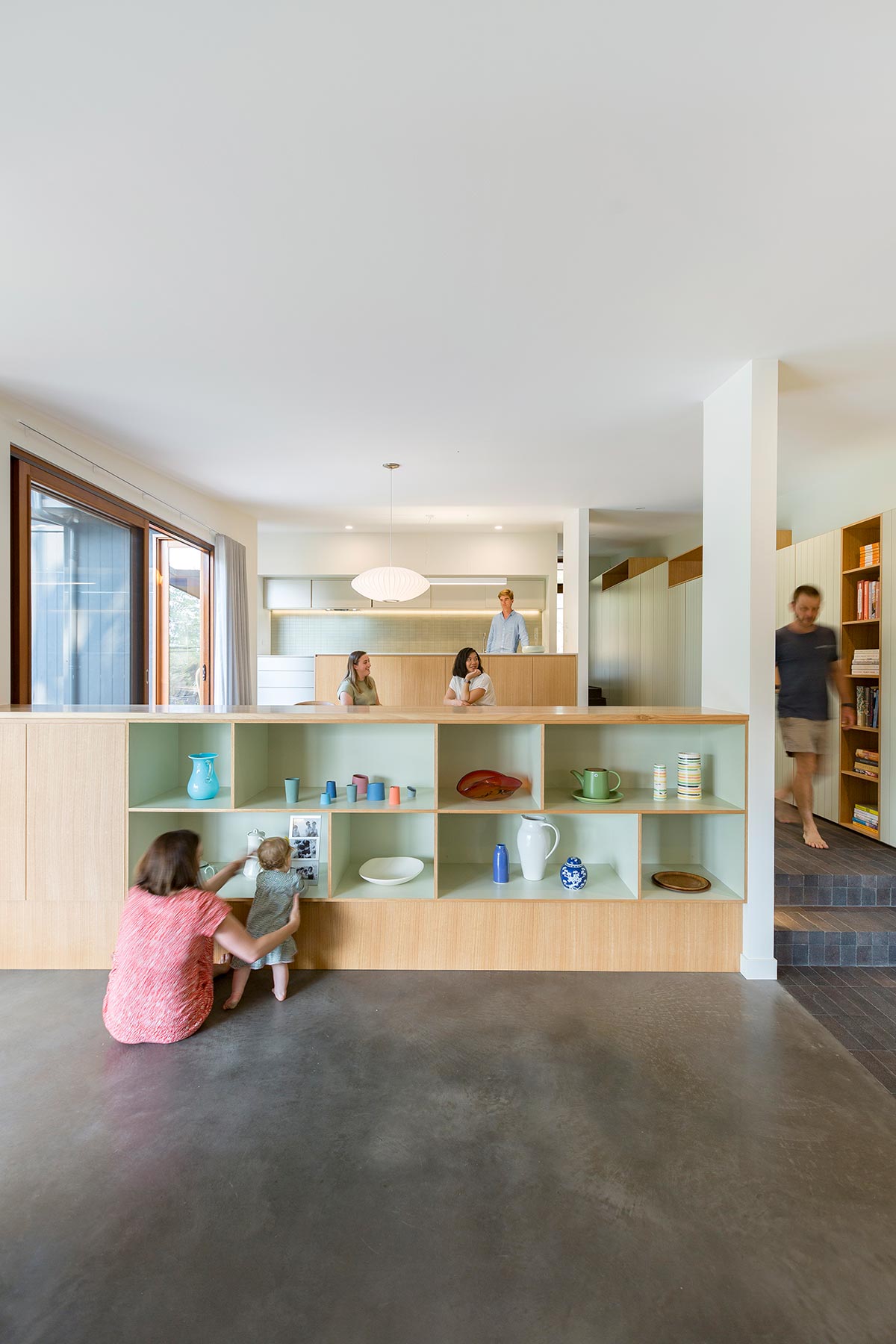 Each level is separated by low timber joinery, and a change in floor finish, to burnished concrete, provides further definition. Similarly, the interiors were designed to reflect the surrounding landscape, combining white, soft green, and timber veneer.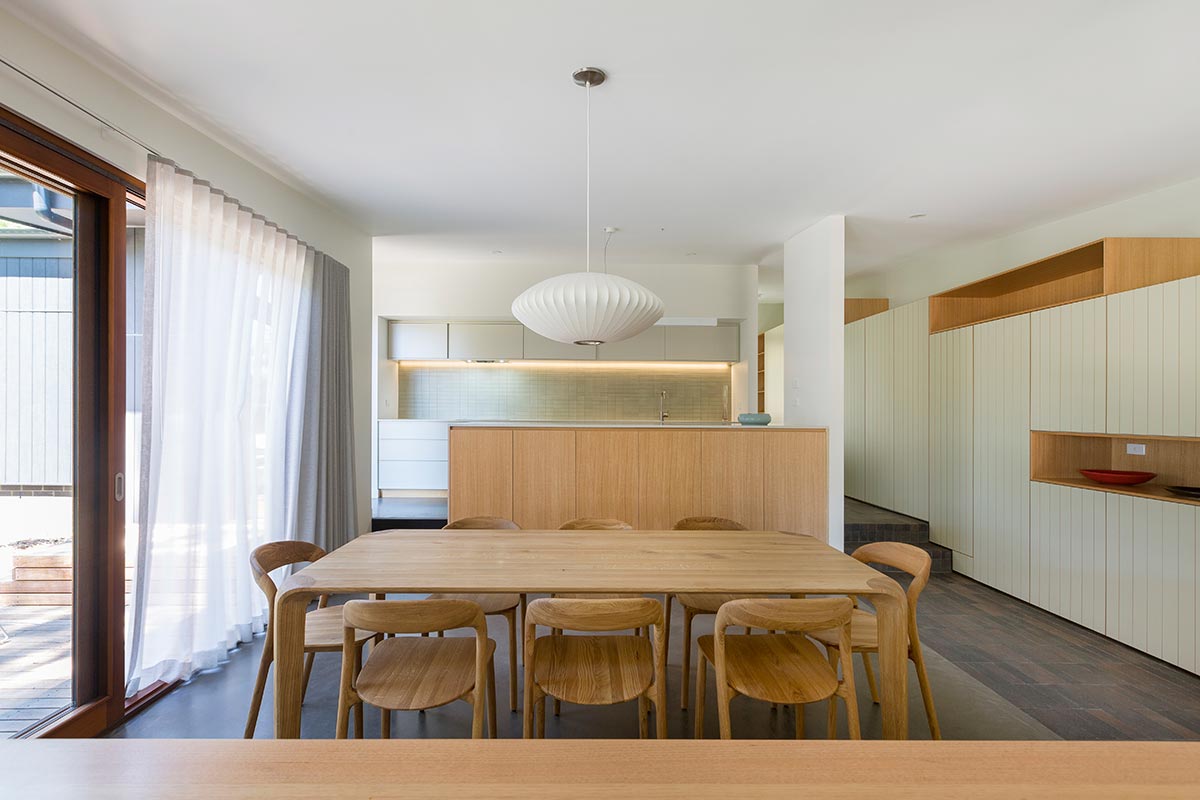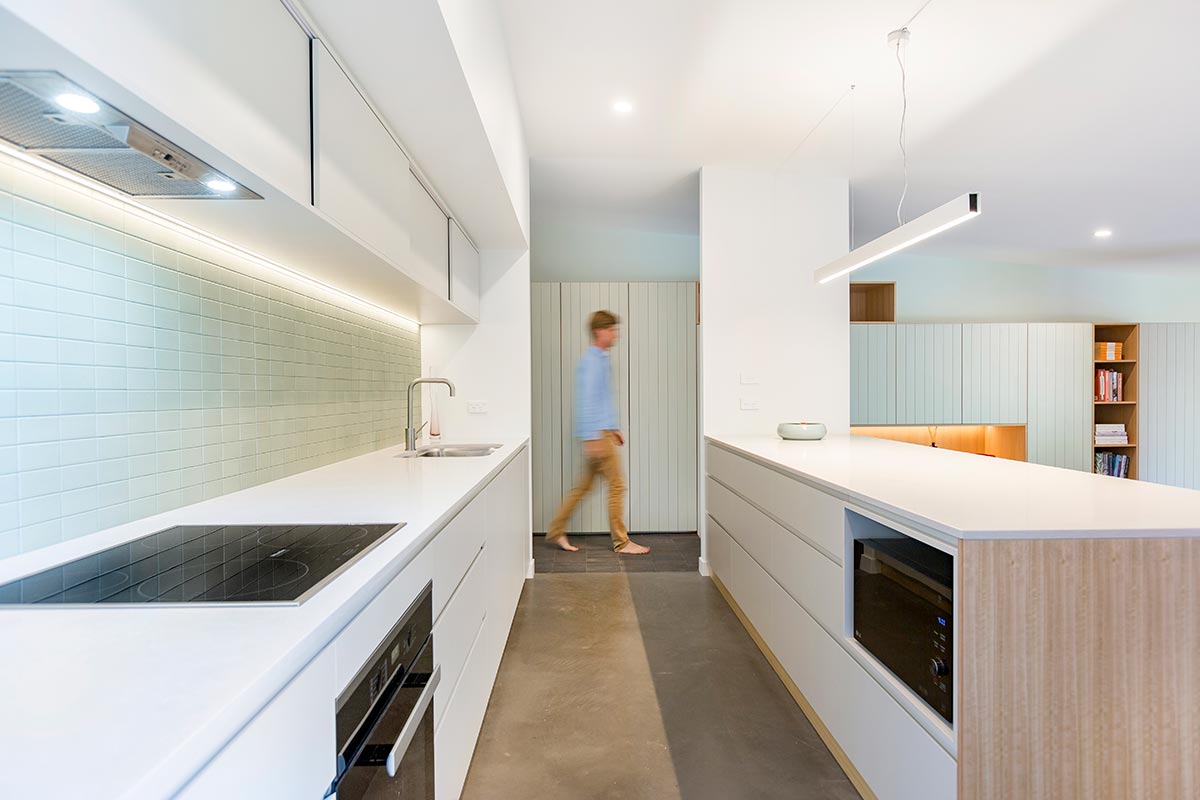 The inside of the house boasts a restrained palette that evokes the colours of the eucalyptus trees surrounding it. There are accents of Tasmanian oak veneer and a pale green and grey colour scheme. Timber window frames contribute to the home's warmth.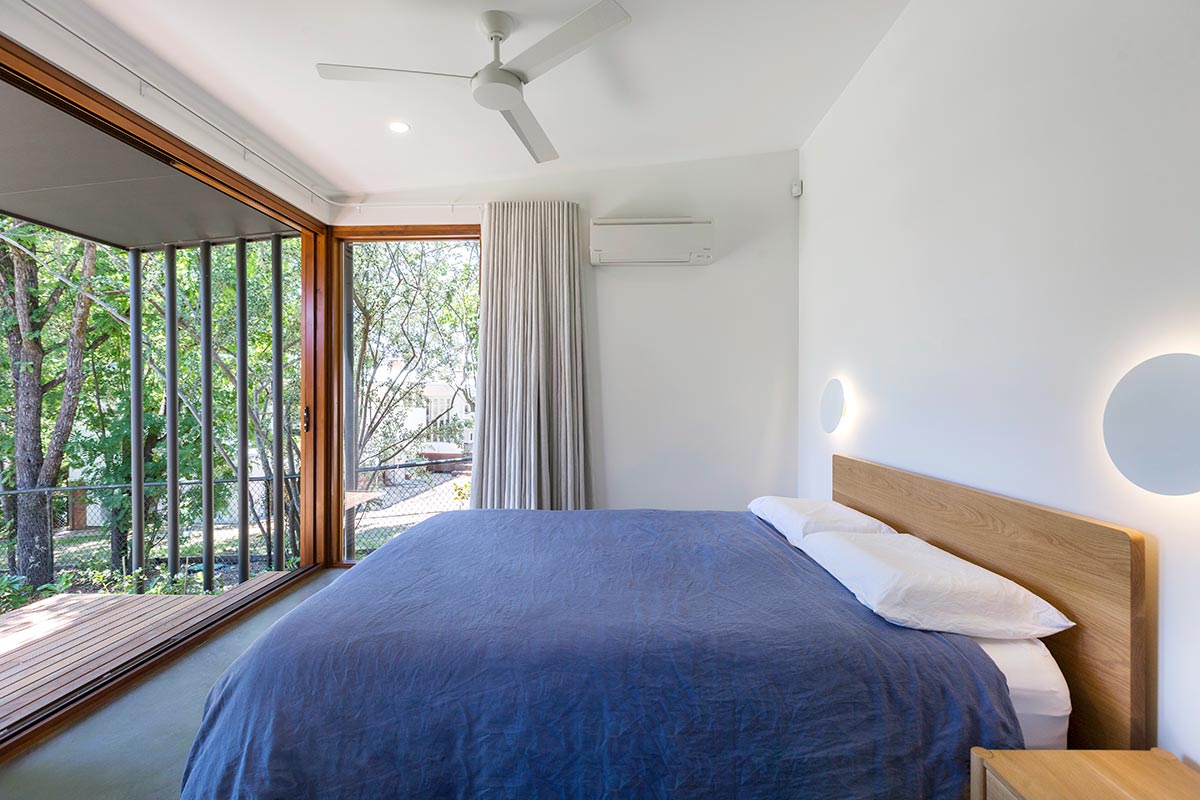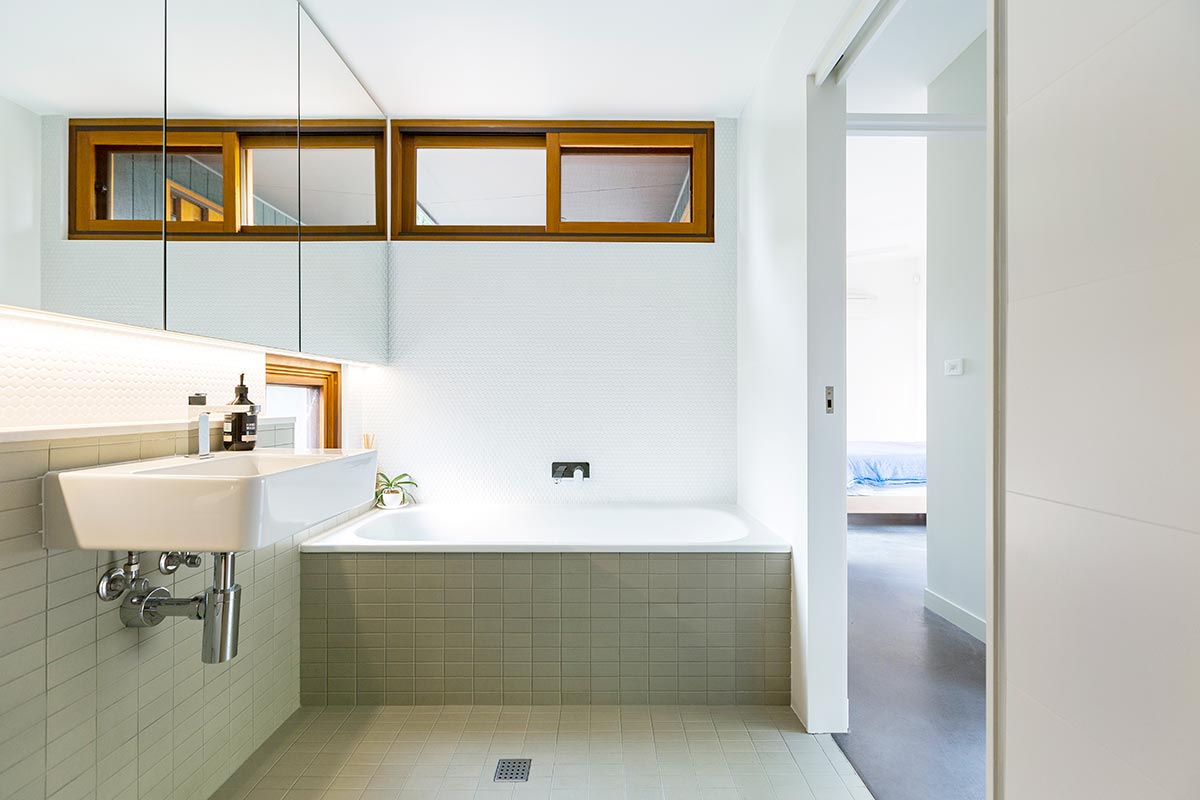 By retaining the same values that characterised its mid-century predecessors such as harmony with the landscape, a modest footprint, and a respect for tradition, Stepping House bucks the trend of contemporary development in the suburbs. More importantly, it provides its owner with a serene and private haven with sustainability and longevity at its core.
Project: Stepping House
Architect: Rob Henry Architects
Location: Canberra, Australia
Type: New Build
Builder: Walmsley Building
Photography: Ben King Photography