Stanley House, a characterful house in Adelaide belonging to a young, social, couple needed an update. And who better to call upon than Georgie Shepherd Interior Design? The focus of this renovation was on two key elements – light and good design. Two of our favourite things!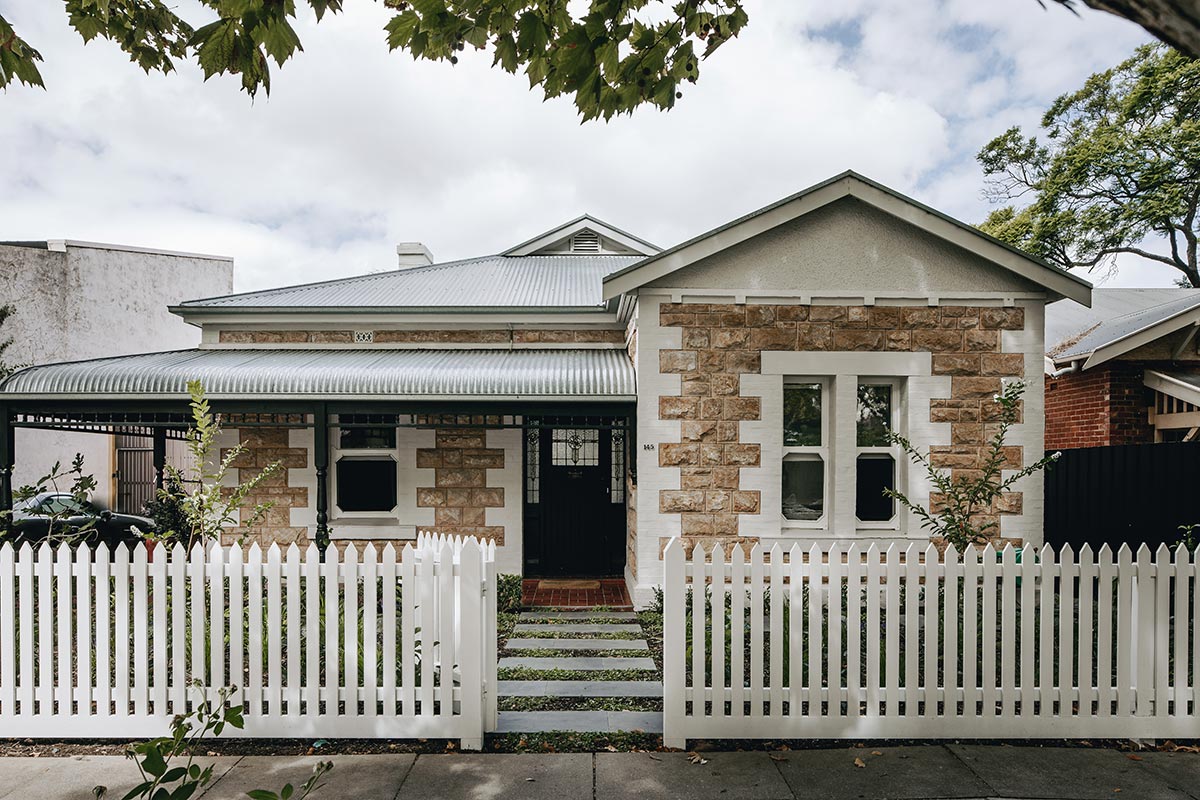 The use of neutral tones throughout the renovation is in line with Georgie Shepherd's signature style – of reaching the holy grail combination of calming, sophisticated, and yet entirely functional.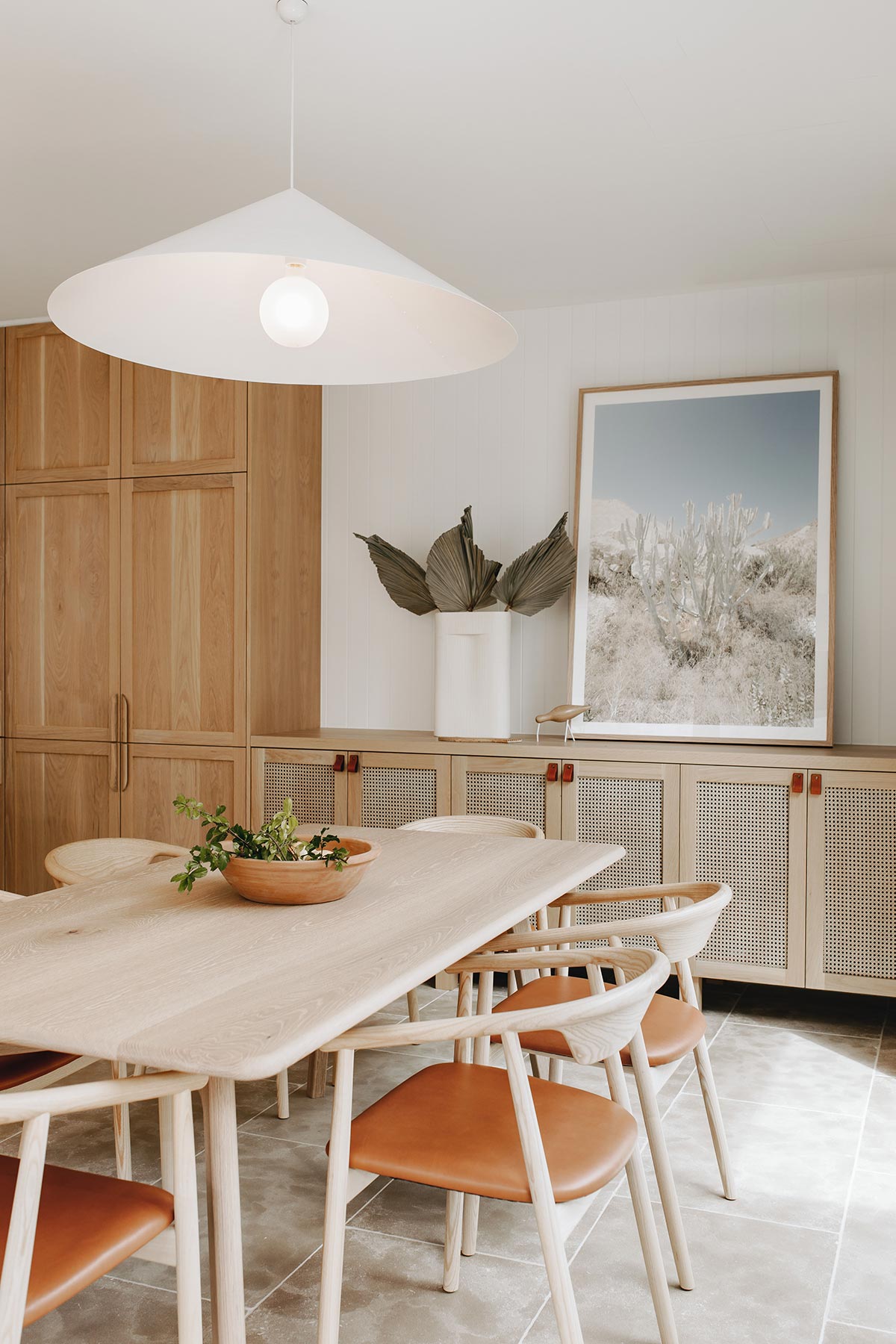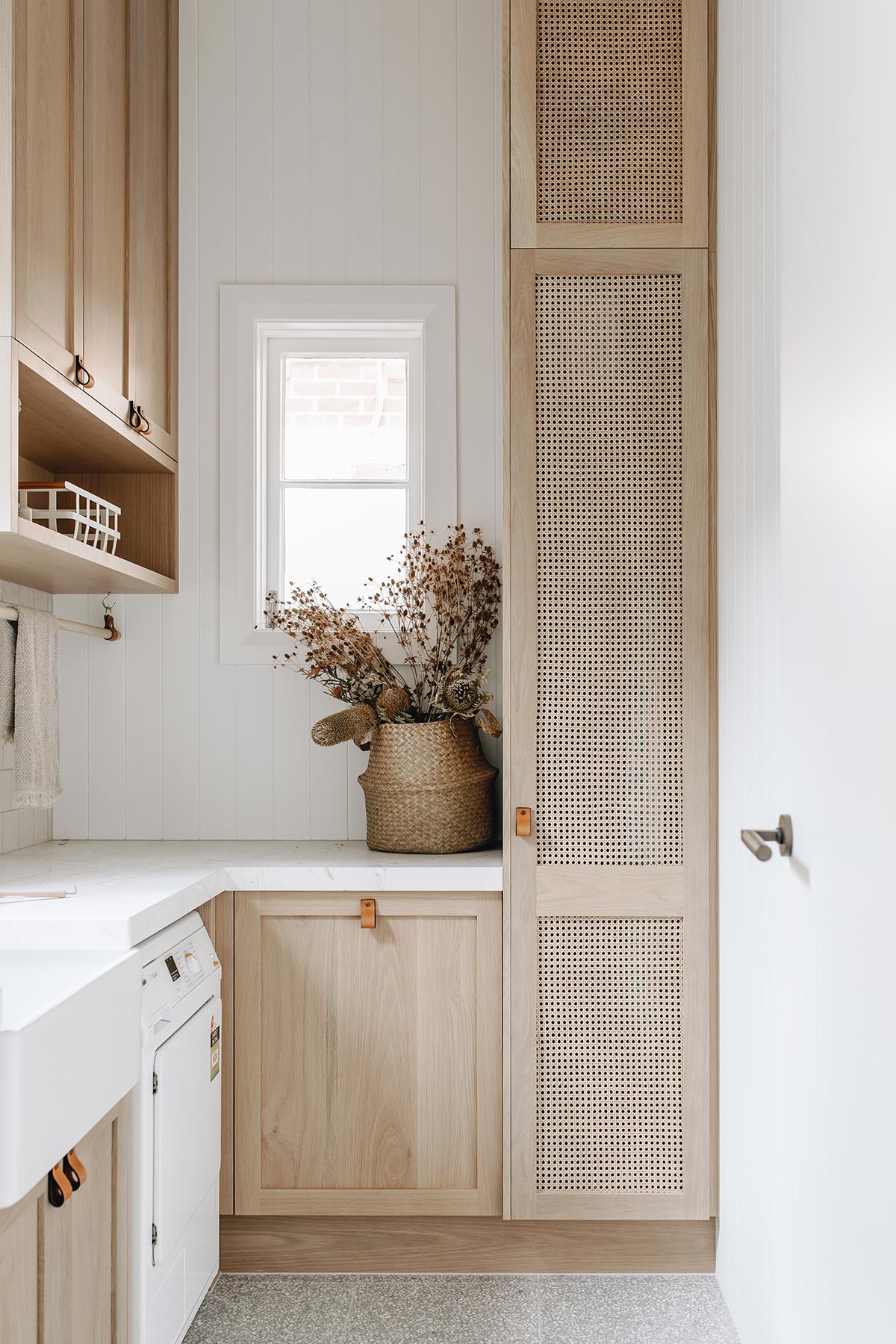 A unique space was created that blurred the lines of typical 'room' design. You can see this in the use of open display shelving and rattan cabinetry in the kitchen.
"…the kitchen was designed to be a series of bespoke joinery pieces that looked more like furniture items rather than the classic overhead cupboards, island bench, etc." – Georgie Shepherd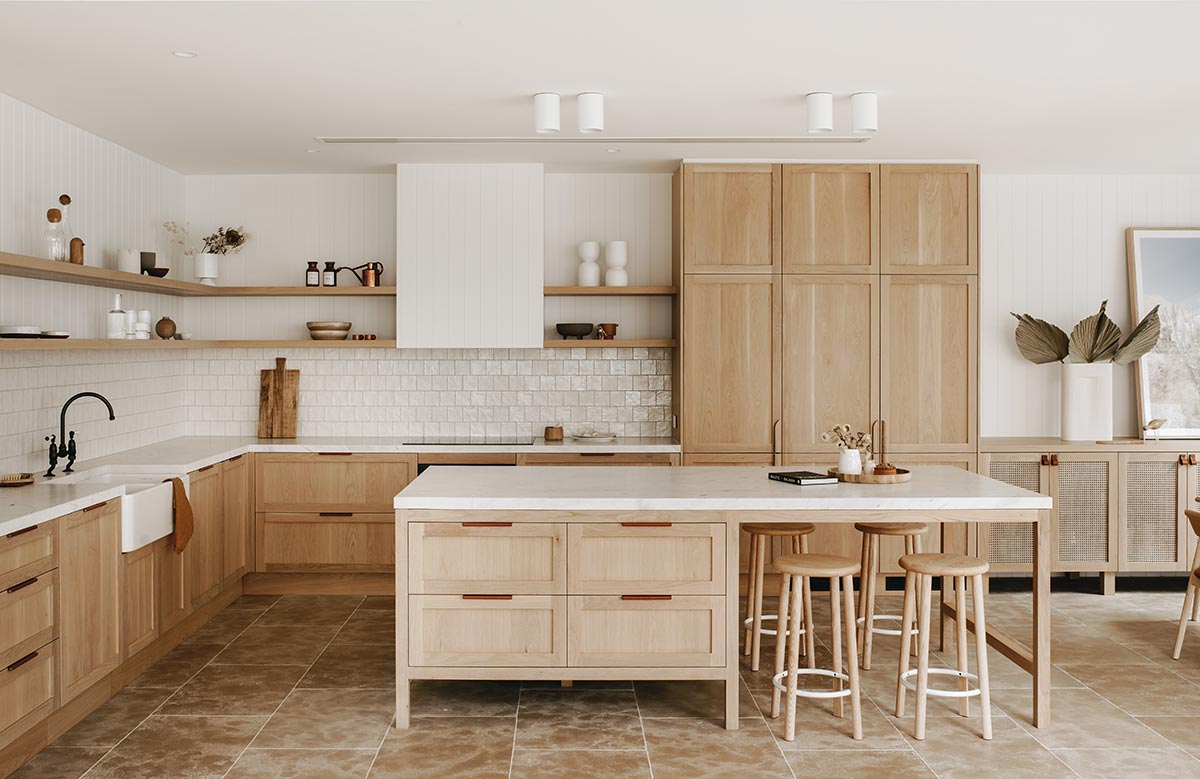 The renovation had a clear focus on maximising the use of light. This can be seen through the clever positioning of windows. As the sun moves throughout the day, there are plenty of sunlit spaces. Situated in Adelaide, the home needed to be efficient in its heating and cooling, Underfloor heating and double glazing were added, making Stanley House a comfortable one all year around.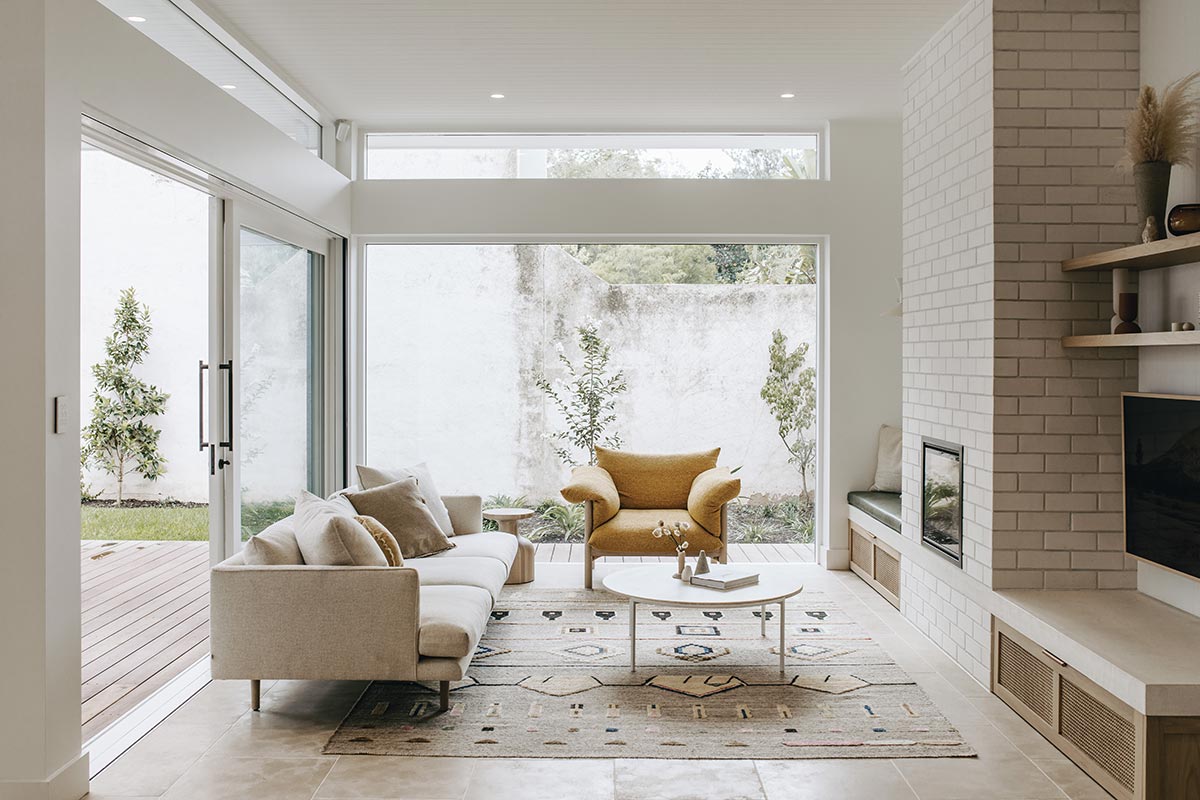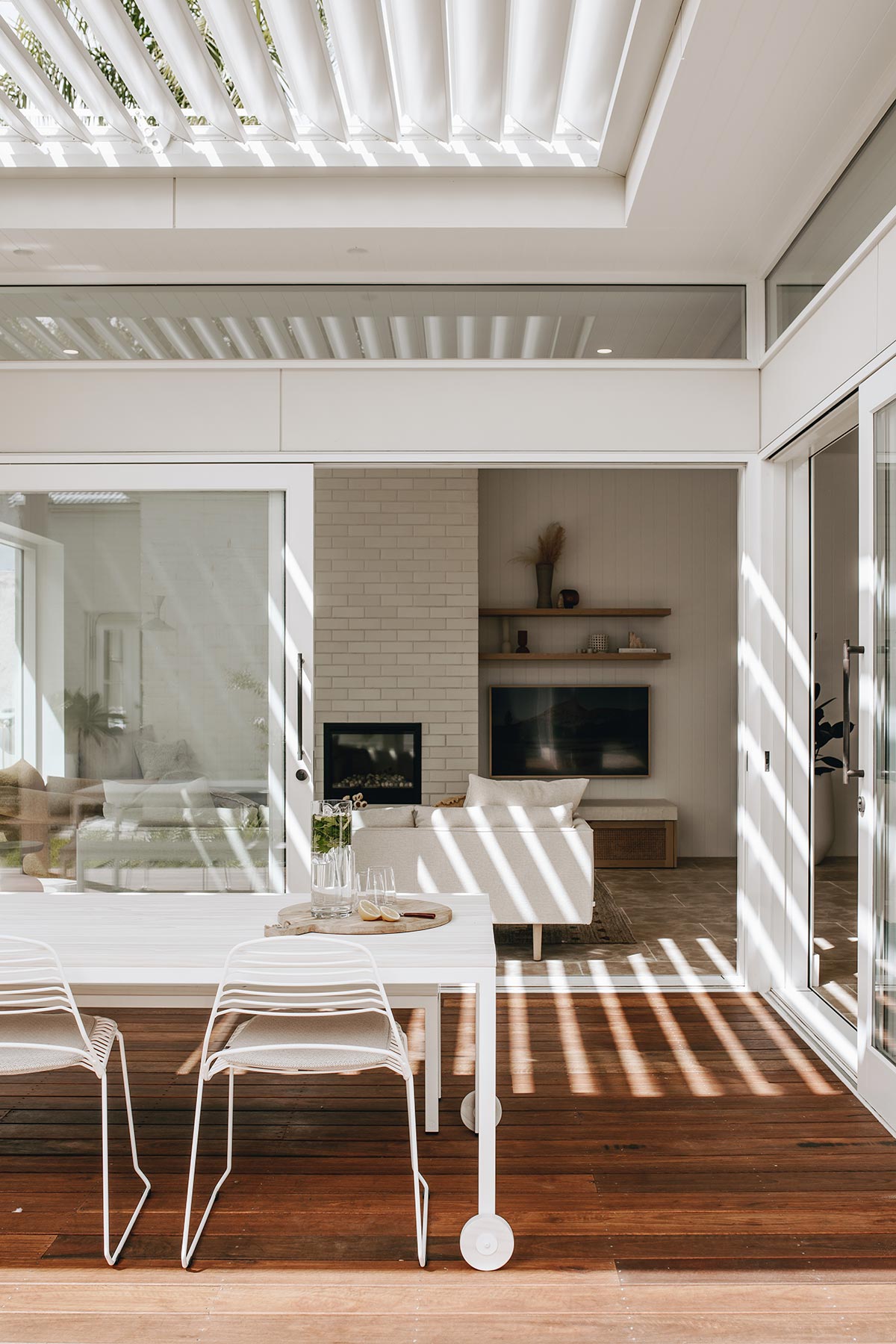 Outdoor living was also a priority for the owners, the continual use of Arbon flooring throughout the back extension, through to the exterior dining seamlessly anchored the two zones together.
It was important to the owners that the renovation fitted seamlessly with the heritage of the existing home. This was achieved through feature elements, the colour palette and materials used
"The fireplace being the main feature in the lounge was designed with reference to the existing bricked architecture to the existing villa, this was teamed with white concrete helps to create a soft tranquil and restrained design." – Georgie Shepherd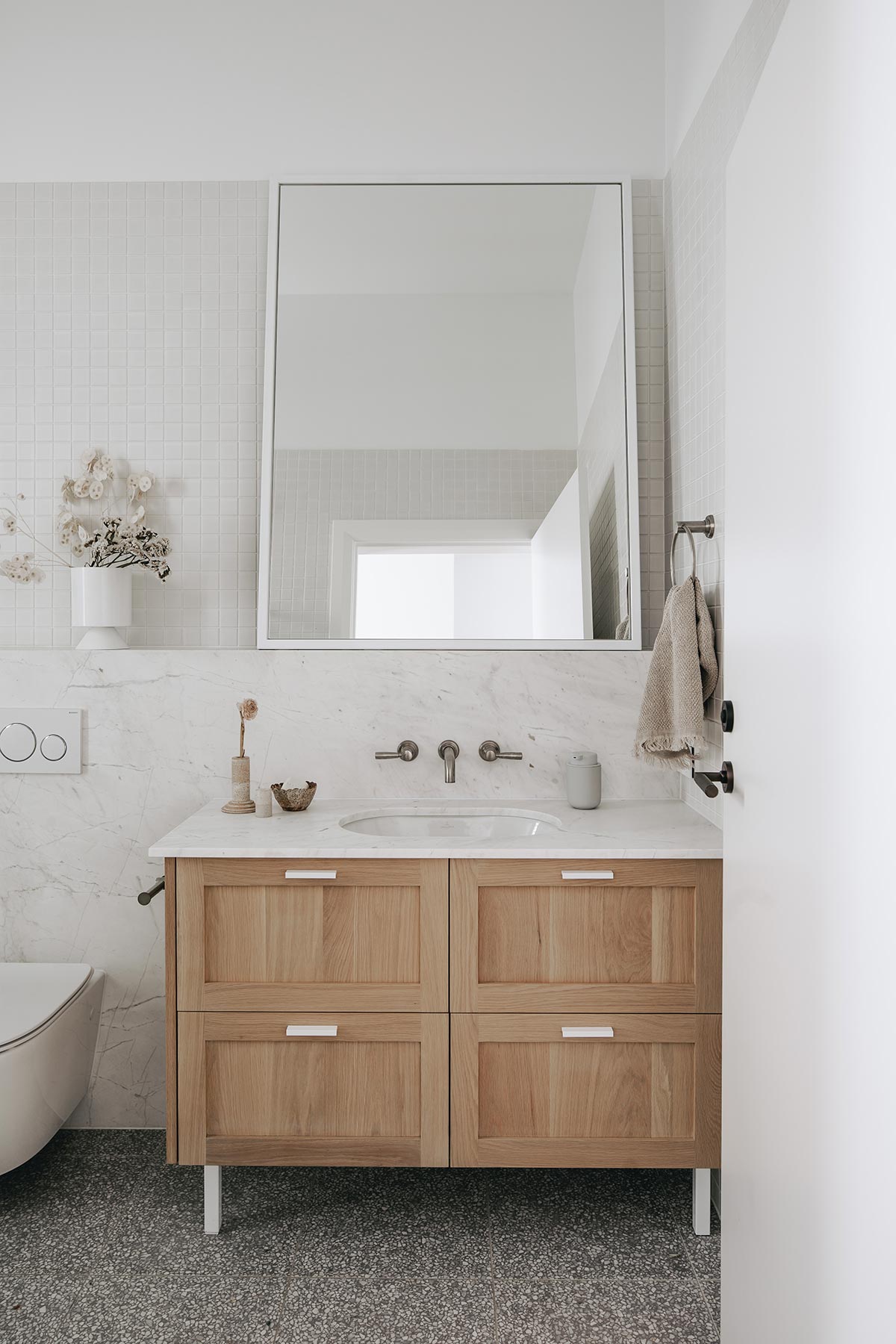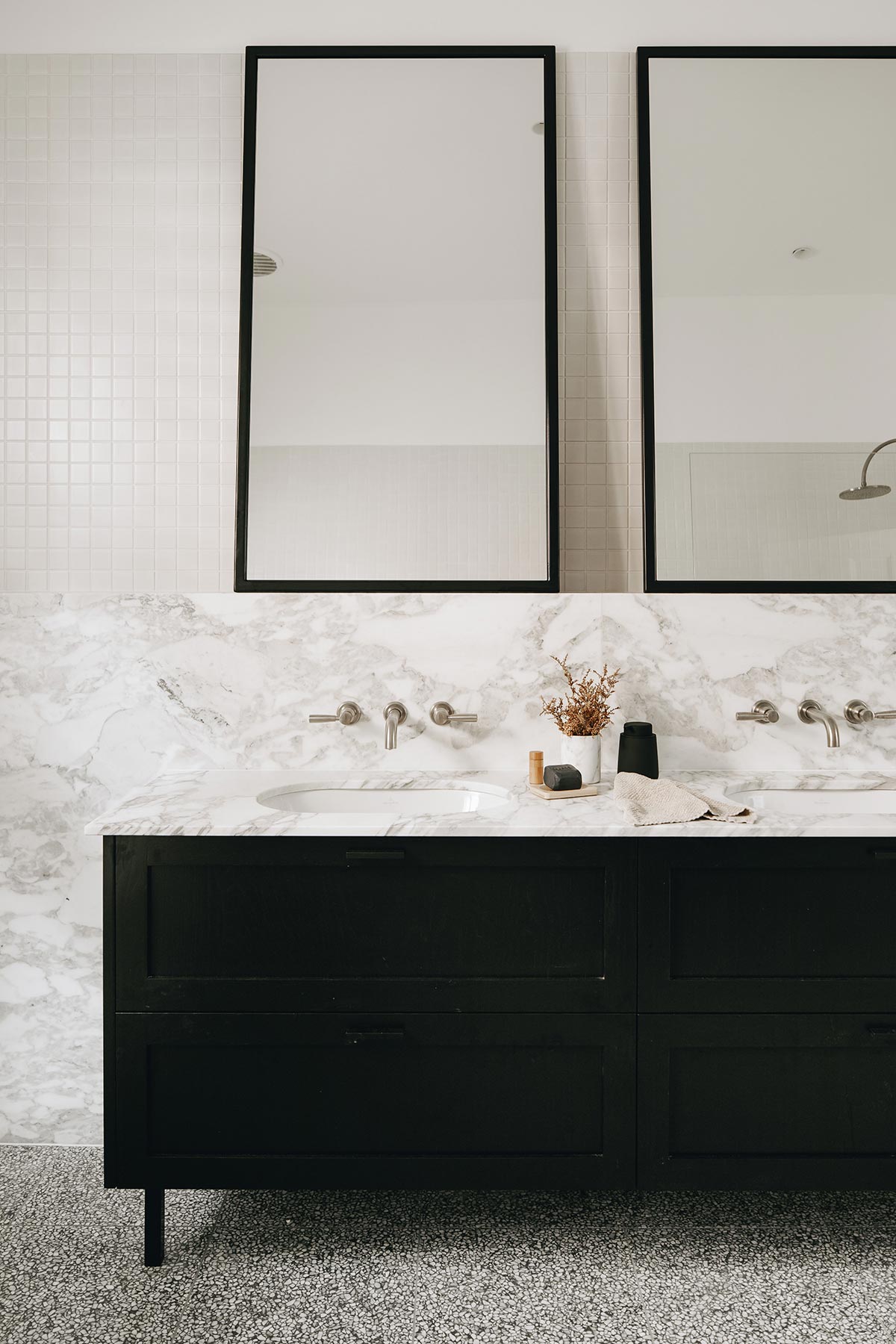 The home features his and her bathrooms (our dream!). The idea of yin and yang was captured through a light and bright bathroom for her, and a bolder bathroom for him that used terrazzo and darker cabinetry.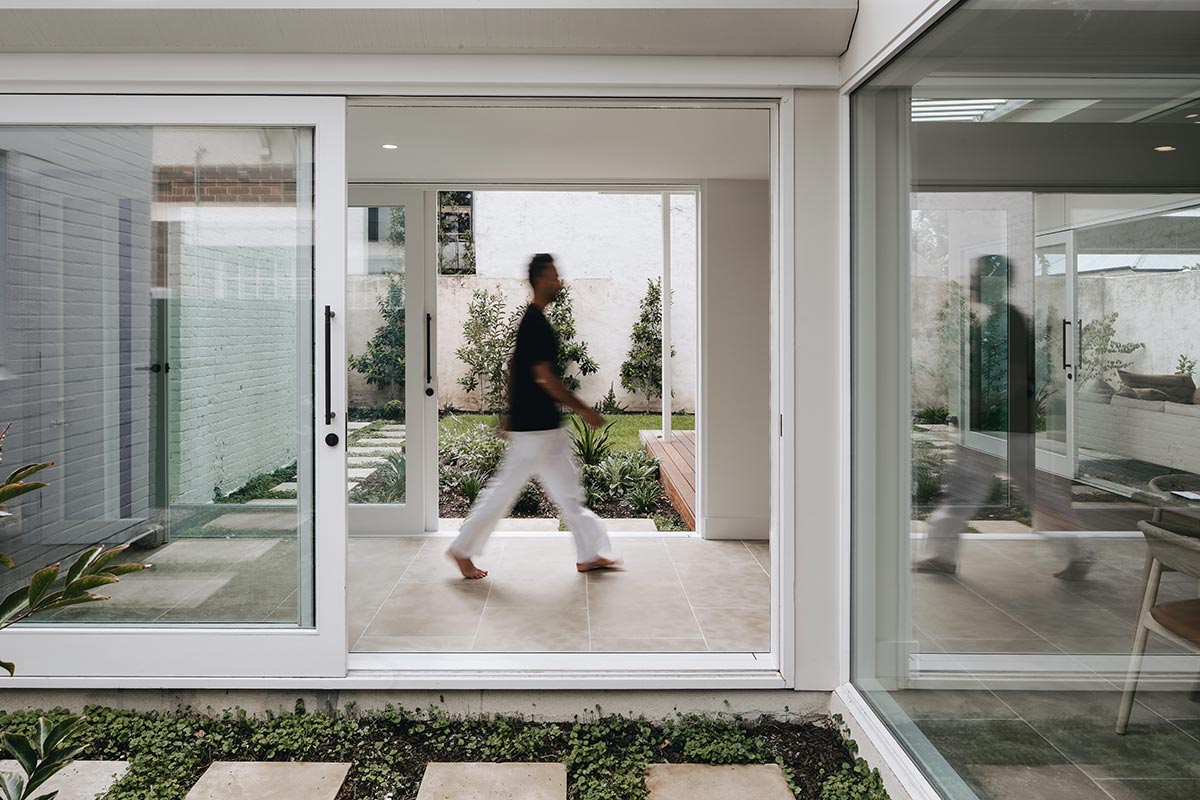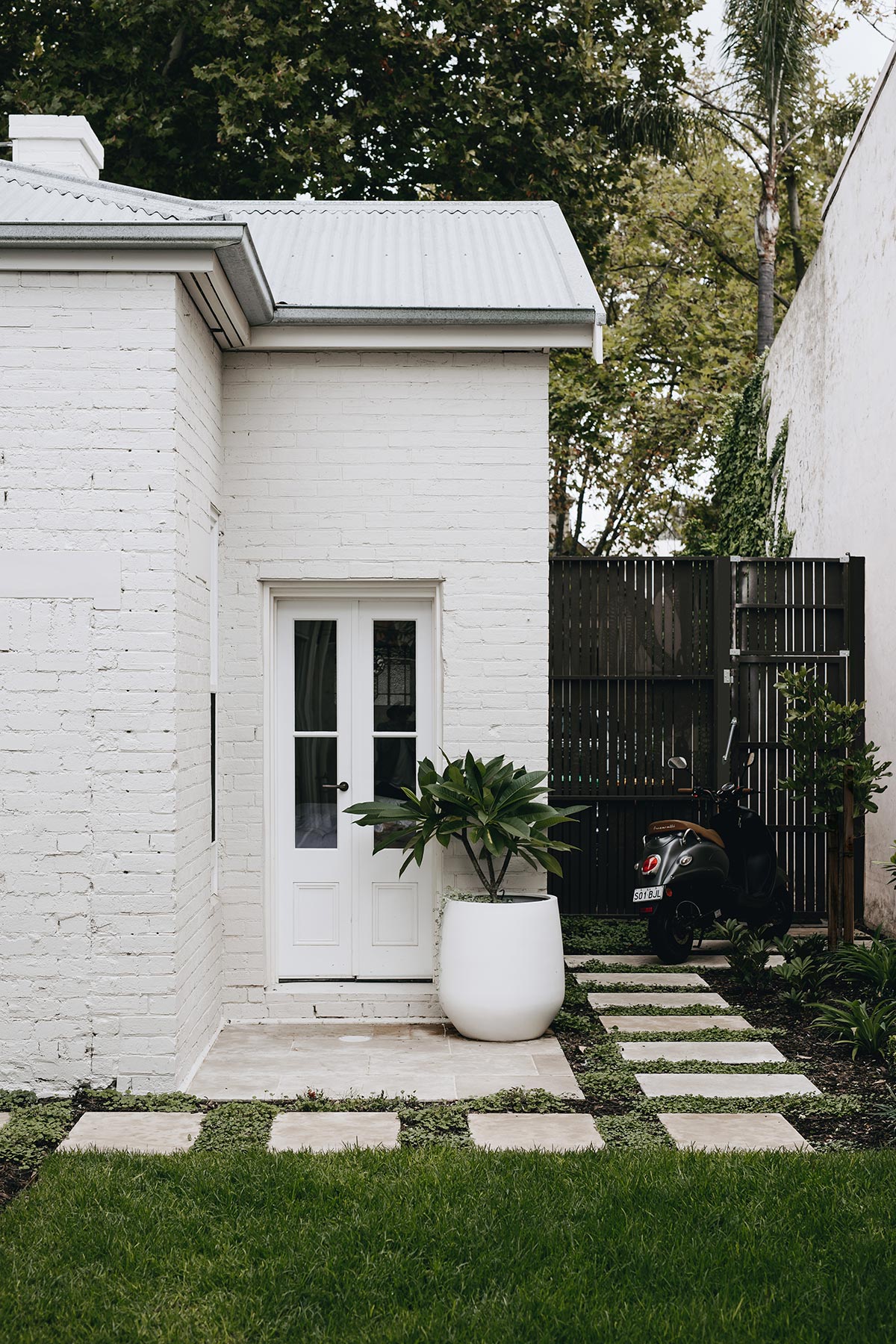 There were three years between the initial design and completion of Stanley House and Georgie Shepherd attributes the success of the project to this, saying the extended timeline allowed them to review the project after some time had passed, and really get to know and understand the client's tastes and wishes.
Georgie Shepherd Interior Design worked together with The Building Company to bring this project to life.
Project: Stanley House
Architect: Georgie Shepherd Interior Design
Location: Adelaide, Australia
Type: Renovation
Photography: Christopher Morrison