Sometimes, an extension that simply extends on from the existing home isn't necessarily the best use of space. The gem of a home renovation could actually be utilising an unused area in a new function, such as the unused balcony above the carport in the St Kilda Apartment. This space was transformed by Dan Gayfer Design into a new living room, a new functional living space of the home. Read on to find out how they freshened up this apartment space.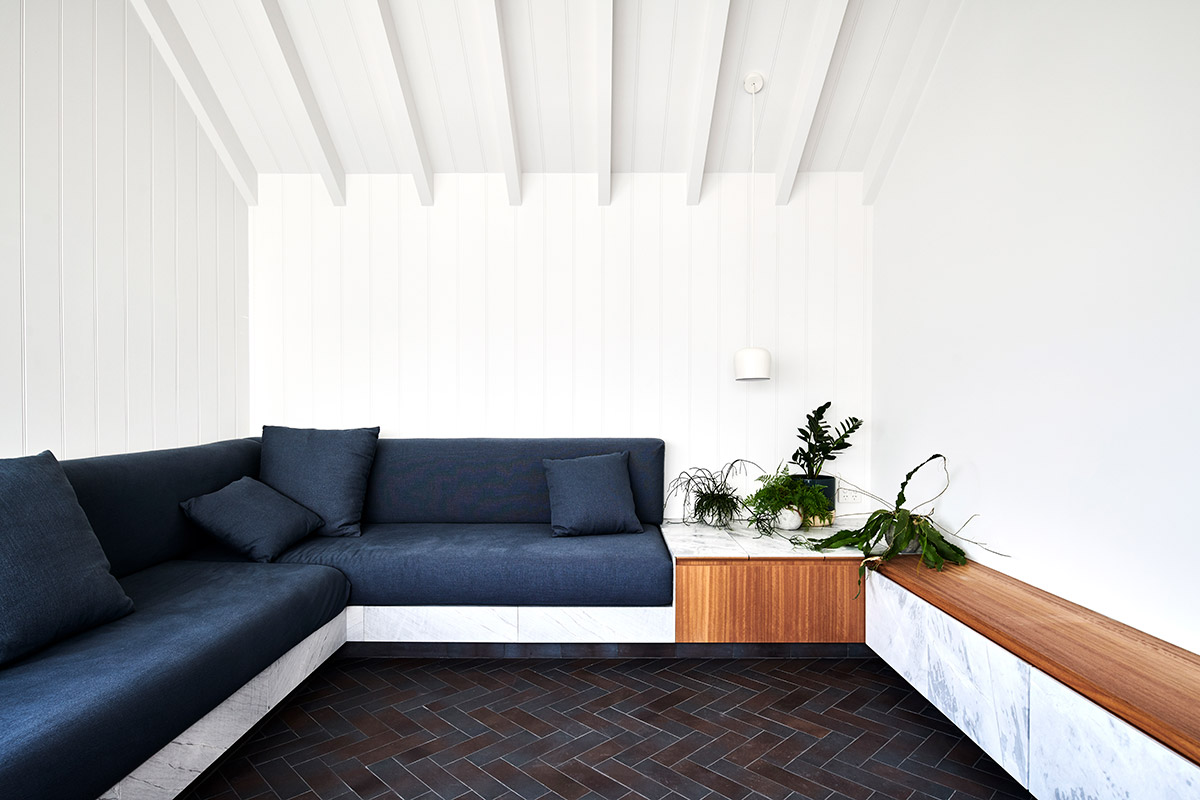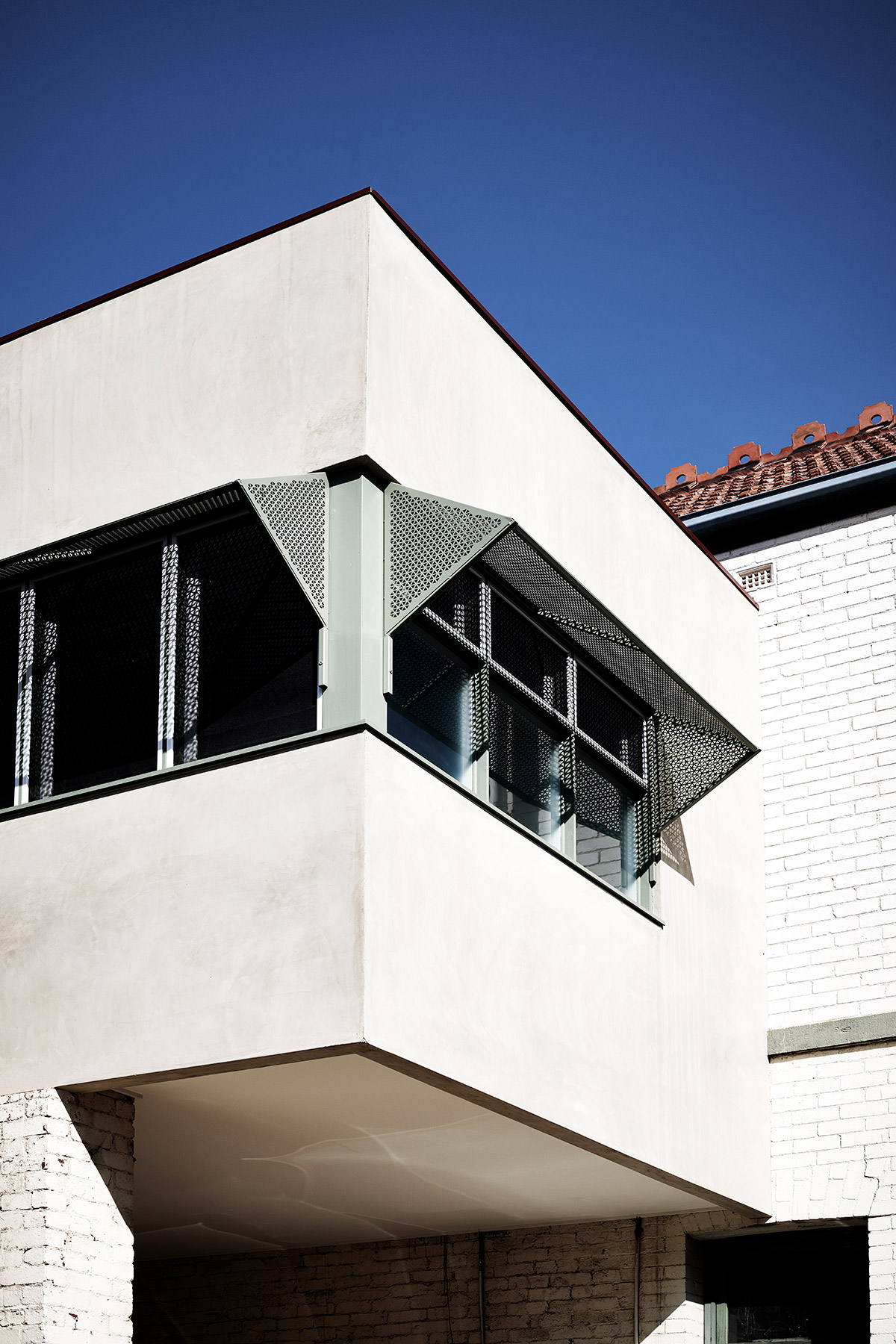 The brief was straightforward without any requests that weren't in the norm. The plan was to design new interiors for the home including a kitchen, bathroom, laundry, bedroom and to a lesser extent the living room. A bedroom was to be converted into a flexible space that could serve its purpose either as a study or dining room and a new living space was also to be built. At first glance, the plan may seem simple but the project team encountered some challenges along the way.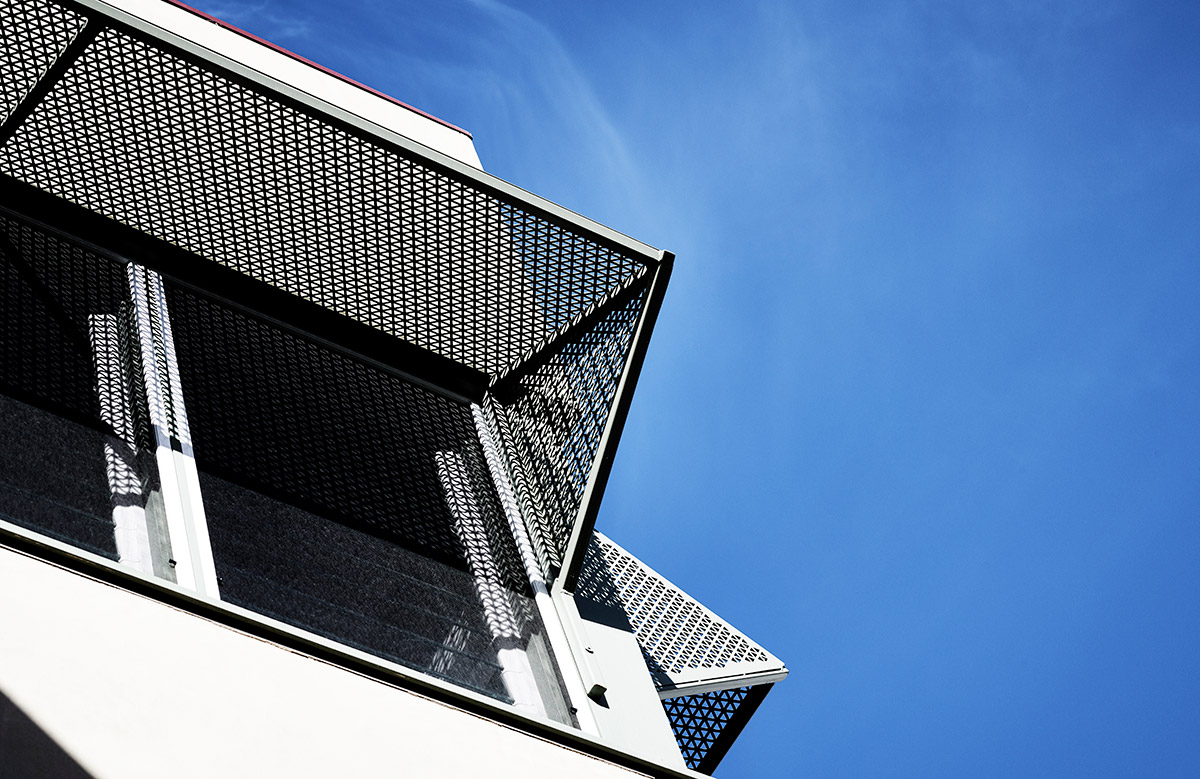 The process started to prompt the team to think outside the box when it came to the implementation of the new living space. At the time, the only available area for this change was the top of the apartment's car port which was a neglected and under-utilised open balcony. Despite being at ground level, this area could be accessed from the kitchen, was considered part of the client's property. Thus, what was once 'nothing' became 'something' through the efforts of the team handling this project. This is what made St Kilda Apartment a unique project.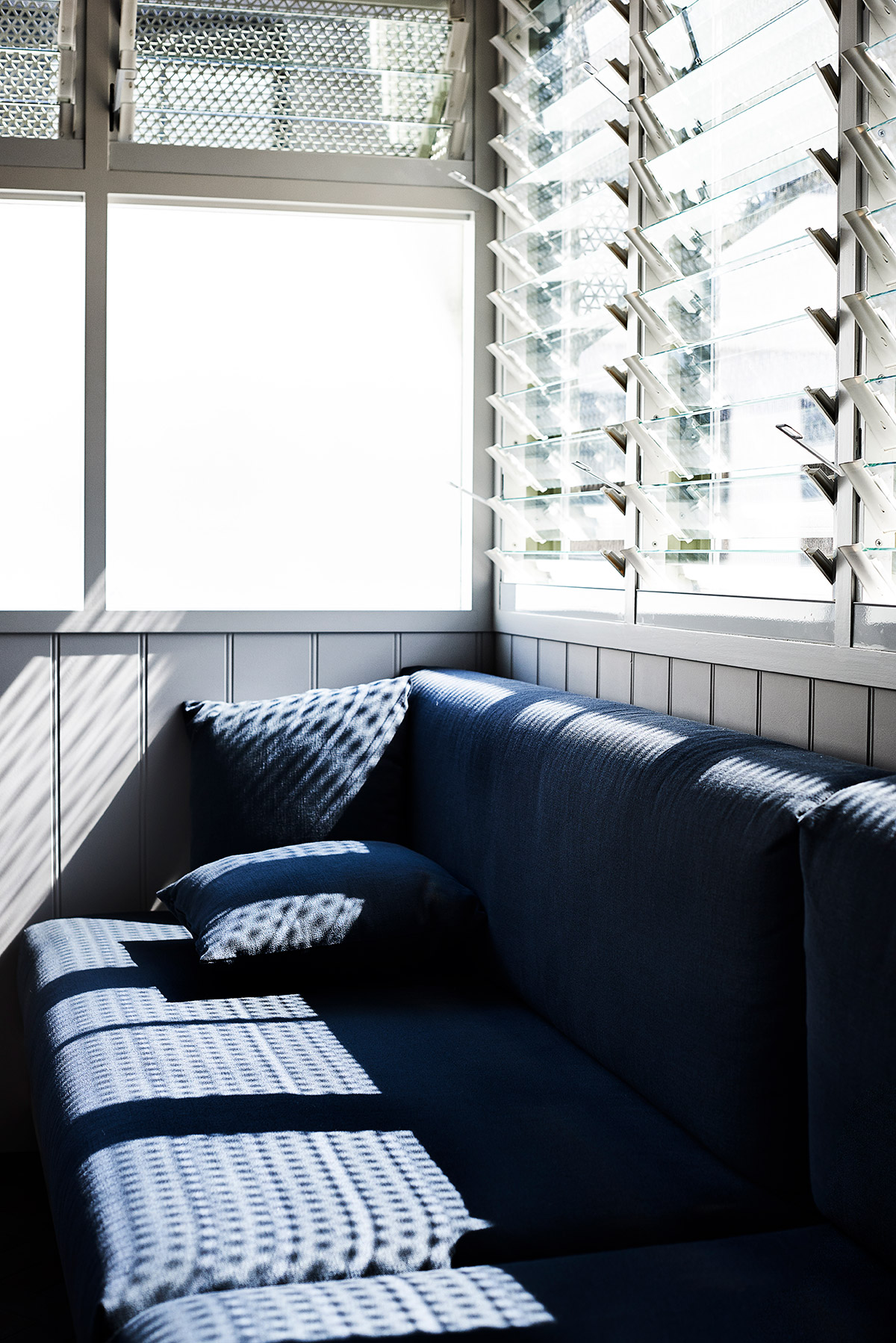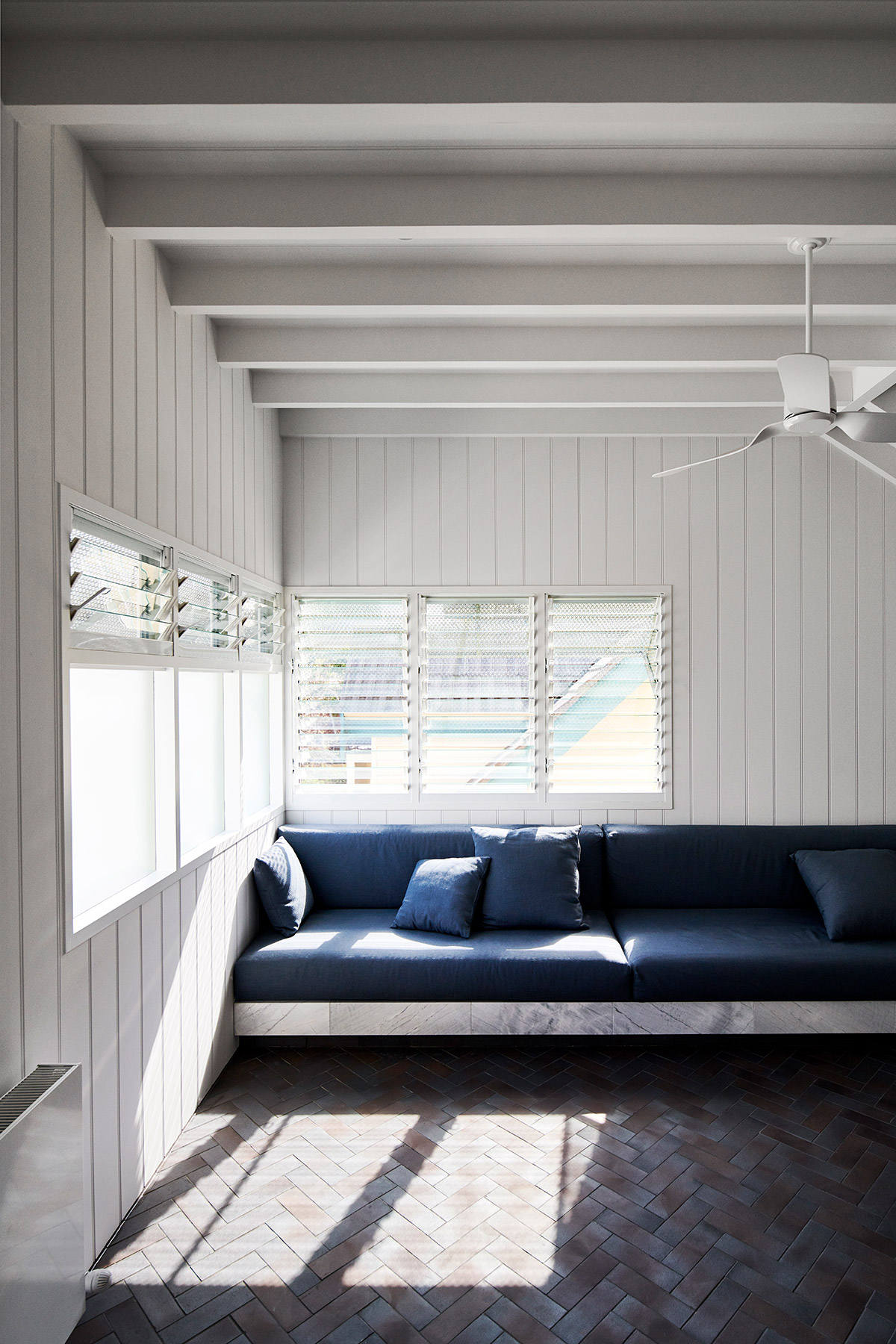 Spectacular use of Elba stone can be seen in the new bathroom. It was used with different thicknesses and finishes for the vanity bench top and edging, walls and flooring, which created variety yet consistency within the same material.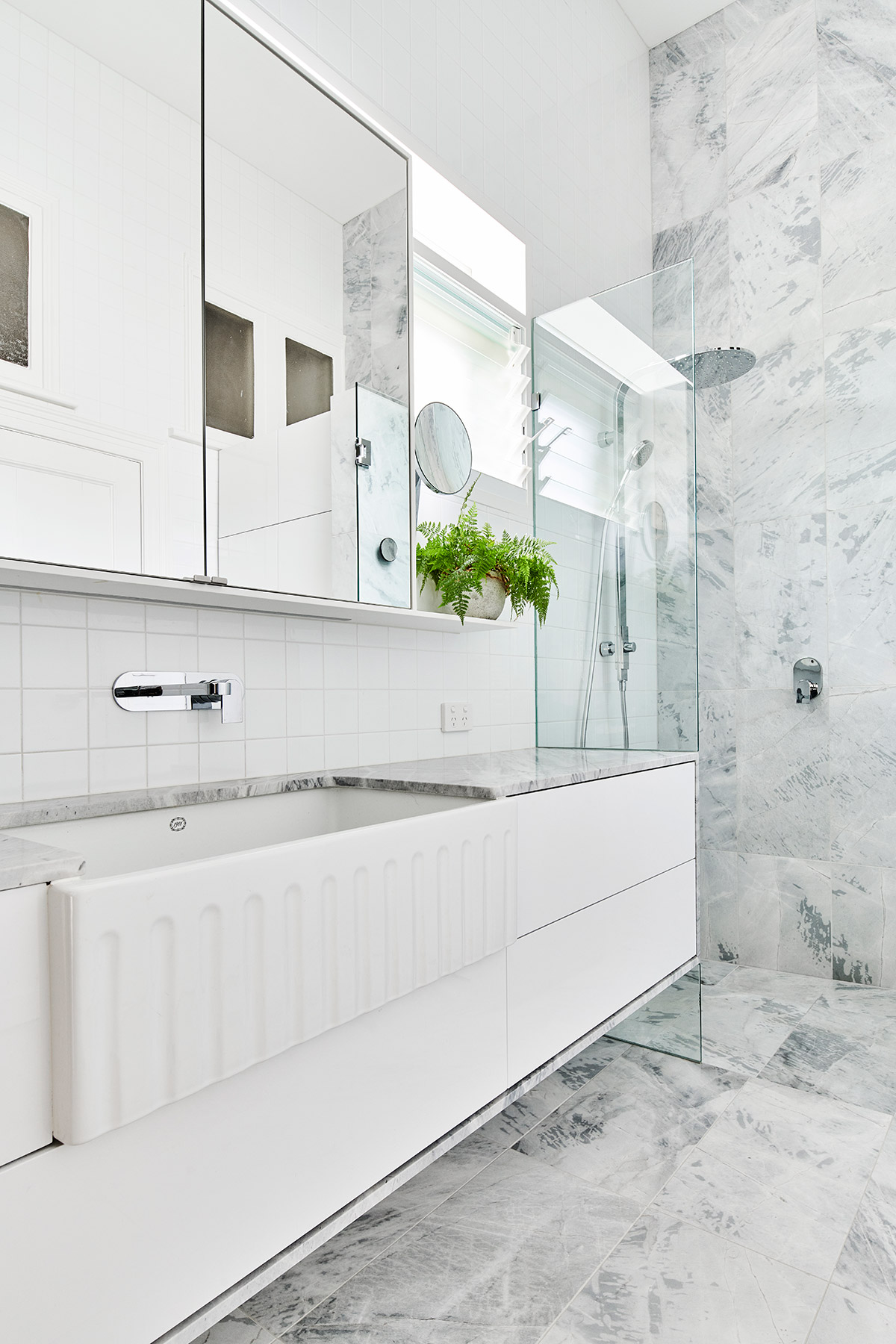 The kitchen, on the other hand, has porcelain as its main material as it makes its way around from the island bench, dining table, cooktop bench and lift up lids.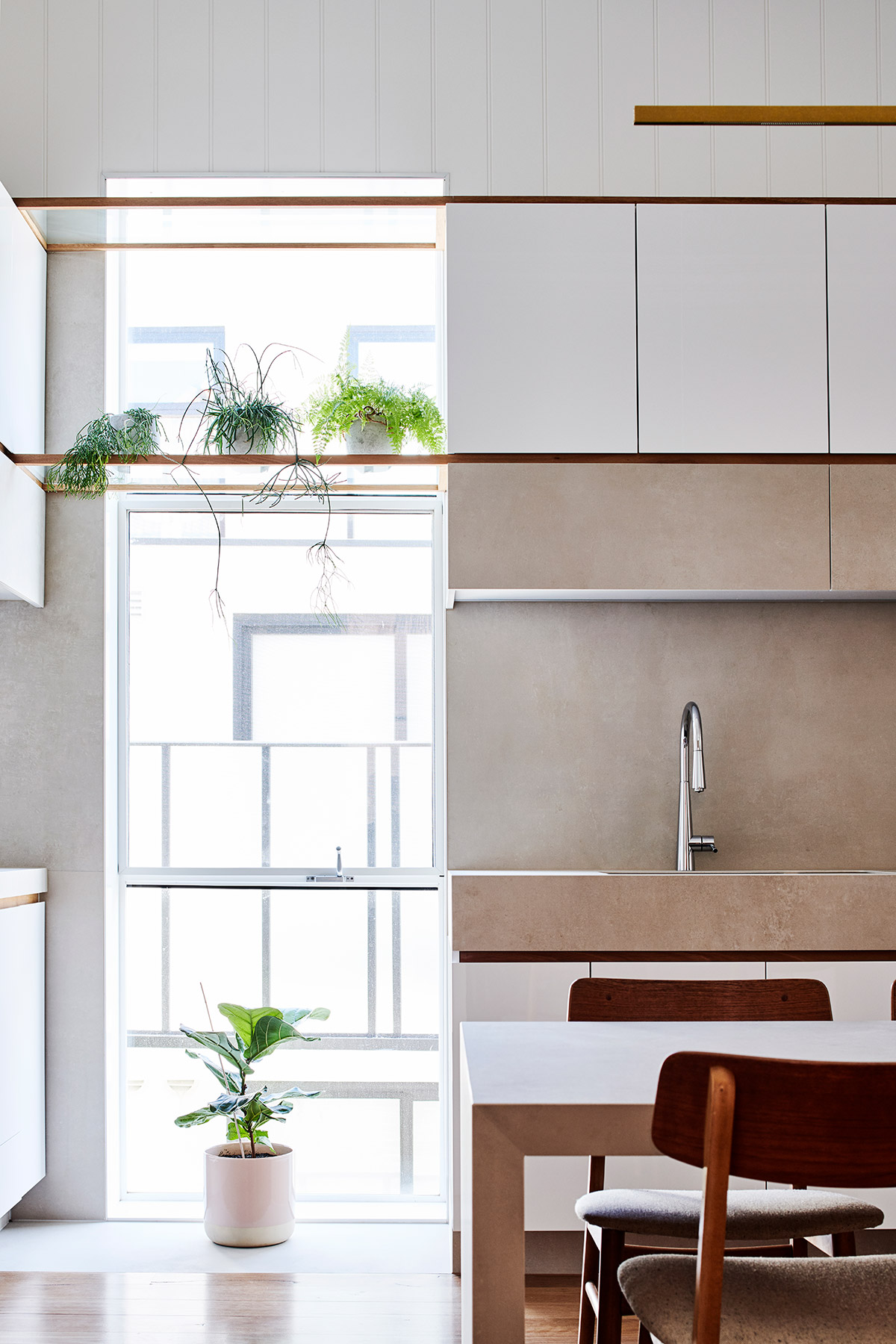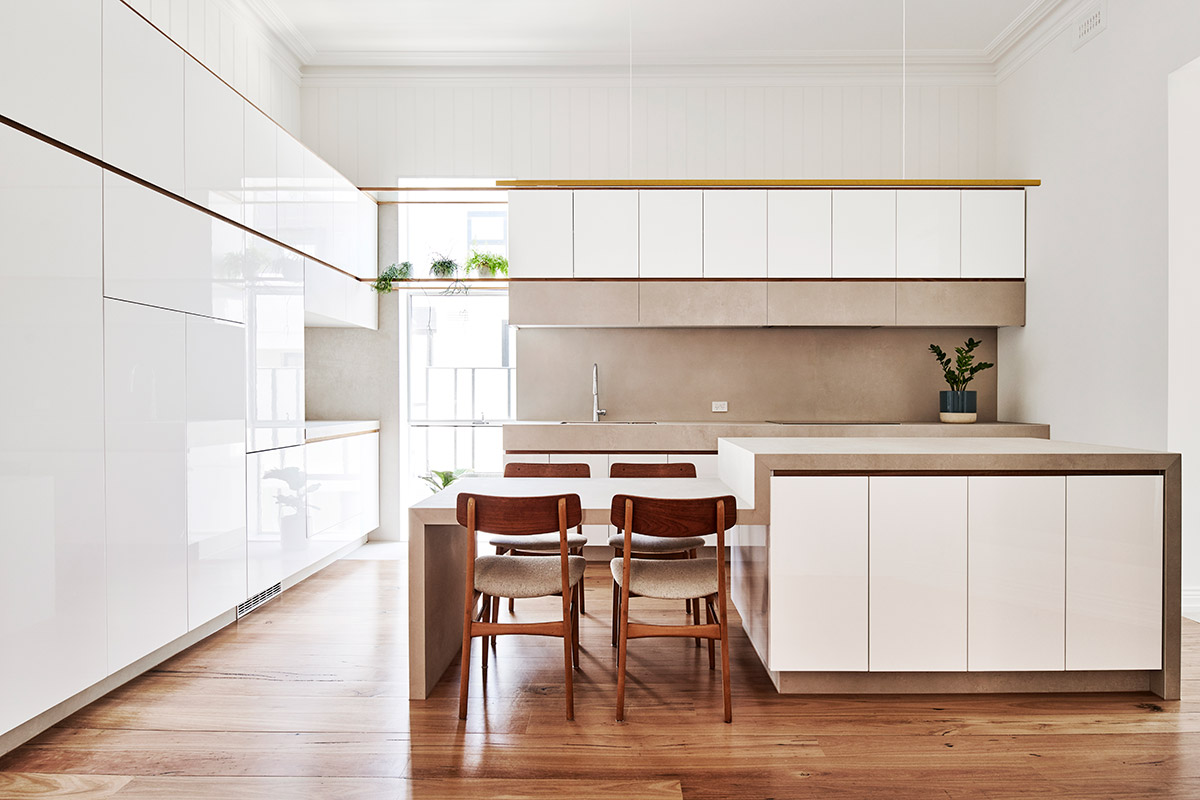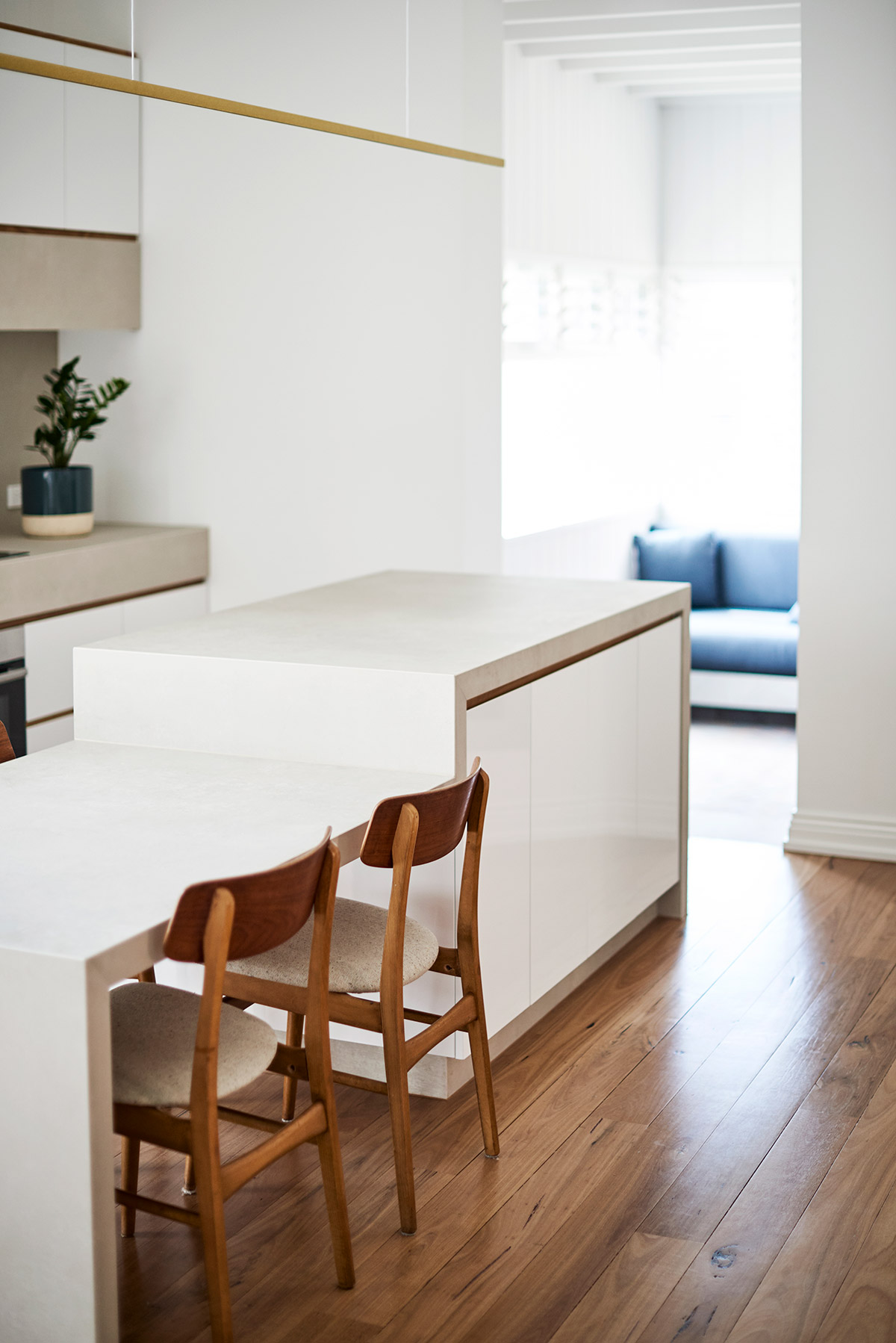 Finally, the second bedroom was turned into a study or dining room. The existing wall was replaced with custom steel sliding screens with textured glazing. When closed, the private study gets filtered natural light through the screens, whilst when open, it merges with the kitchen and creates a larger open plan space.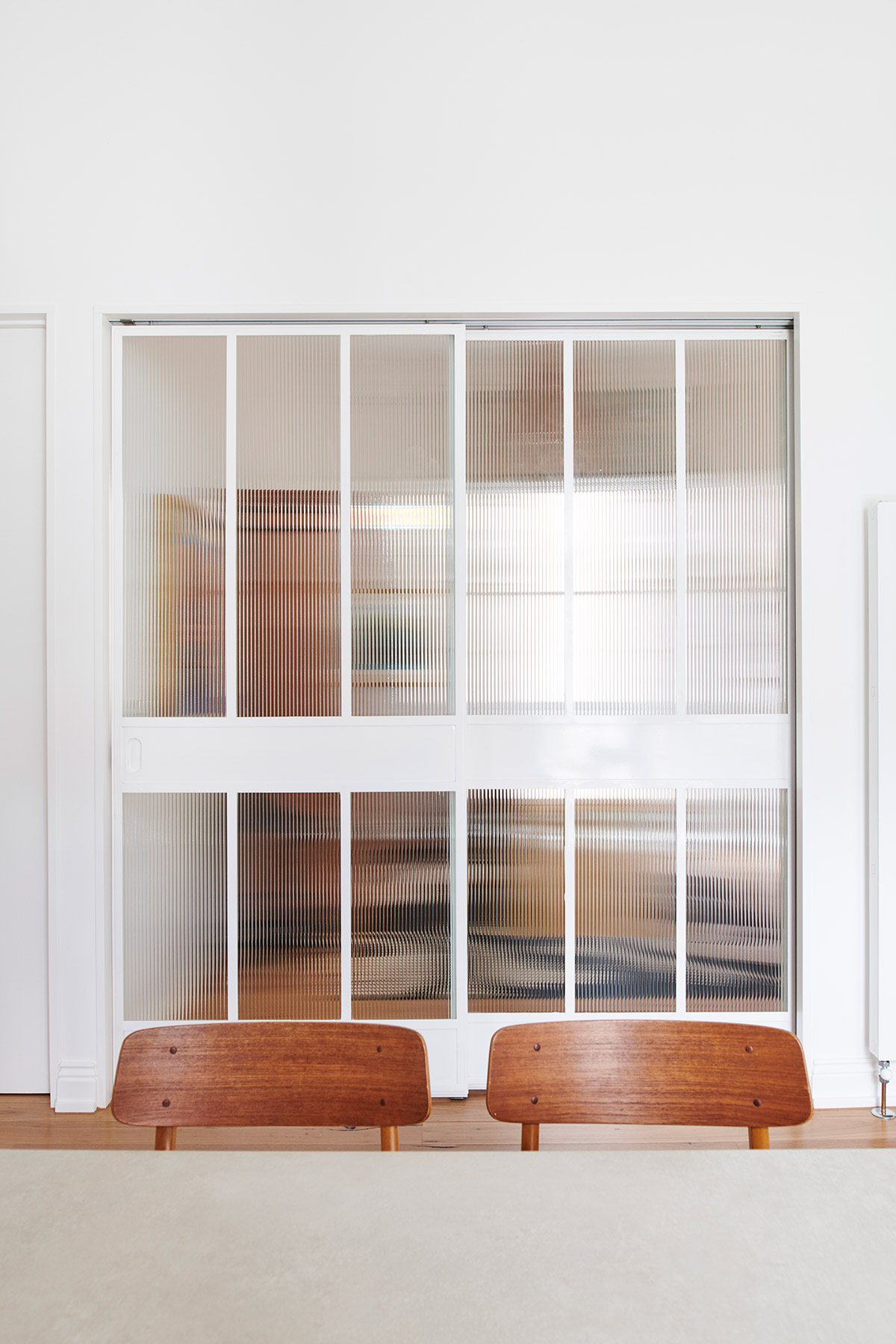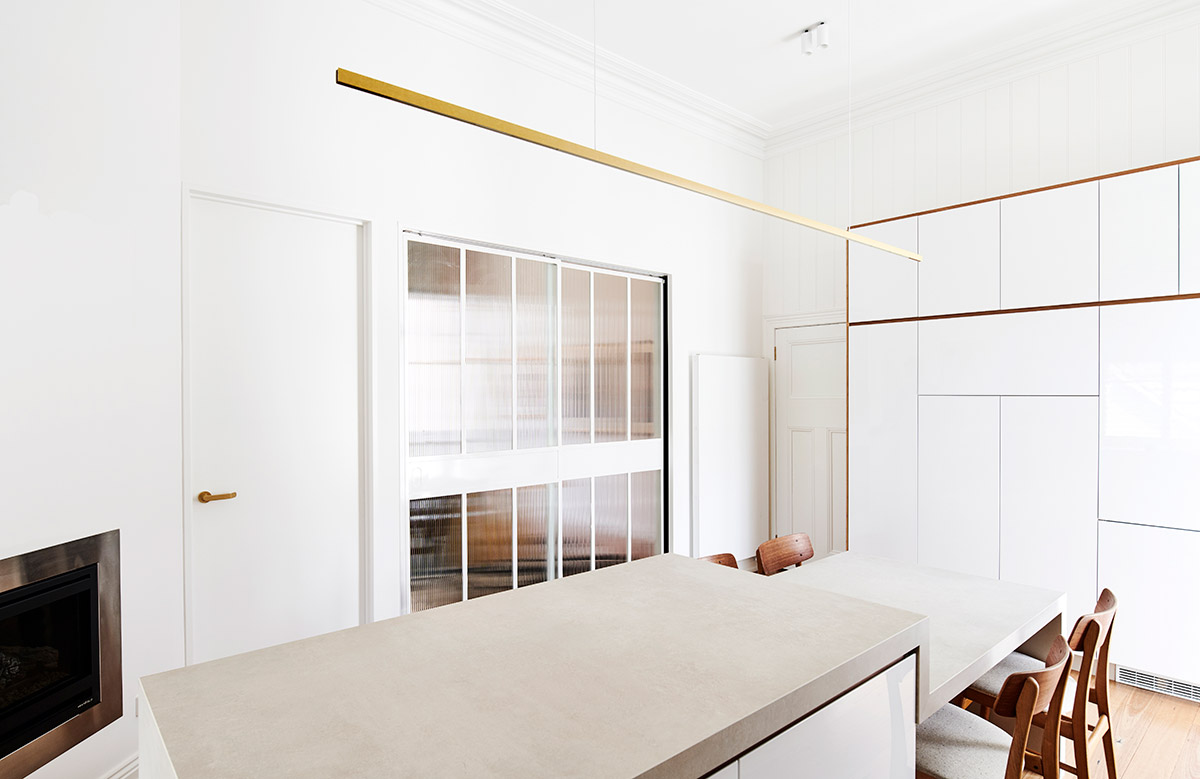 In summary, all new interiors share a luxurious, sophisticated and chic palette that, whilst respecting the original characteristics of the building. The project team successfully demonstrated innovative and unique uses of material, form and composition.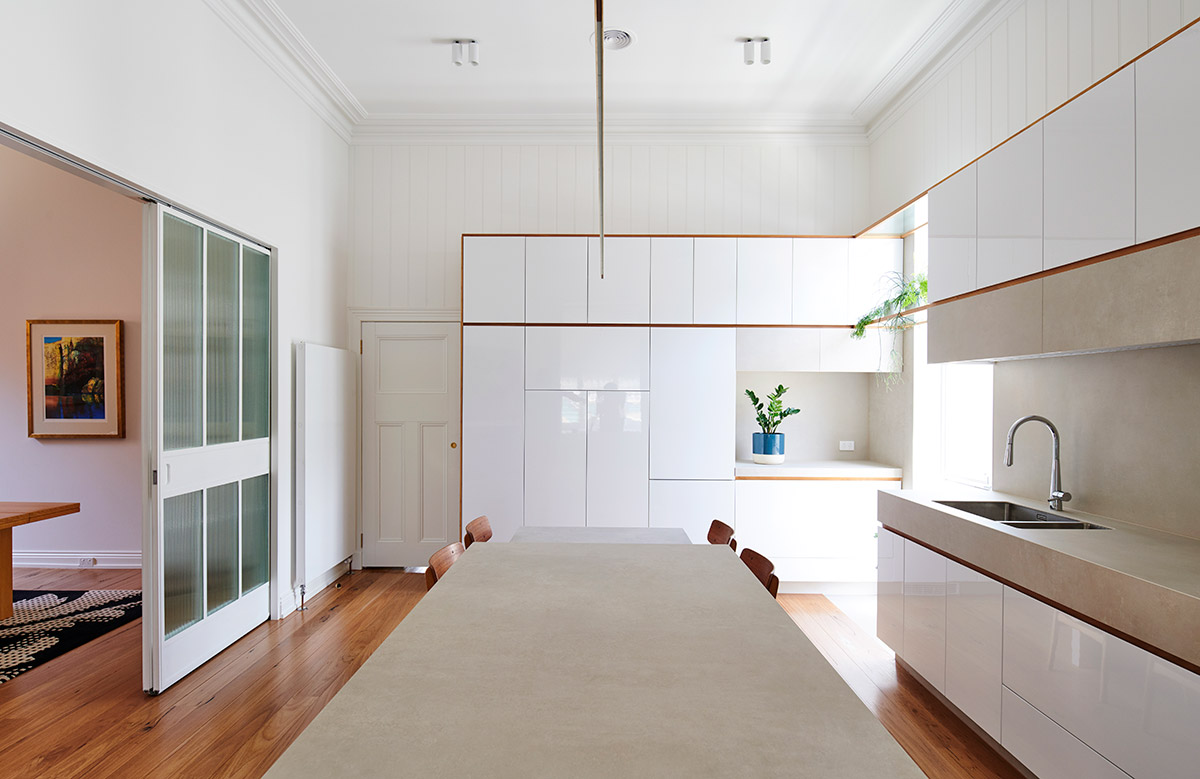 House Project: St Kilda Apartment
Architectural and Interior Designers: Dan Gayfer Design
Cabinet Maker: COS Interiors
Builder: Gili Constructions
Location: St Kilda, Melbourne, VIC
Type: Renovation
Project size: 130 m2
Photographer: Dean Bradley