The Rennie Street house is a beautiful renovation of a 1920s Californian bungalow situated in Thornbury, Victoria. The newly converted home was designed by the team at Architect Hewson who set out to create a design that complemented the existing bungalow architecture of the house but with the added comforts of a modern contemporary home. Let's take a look.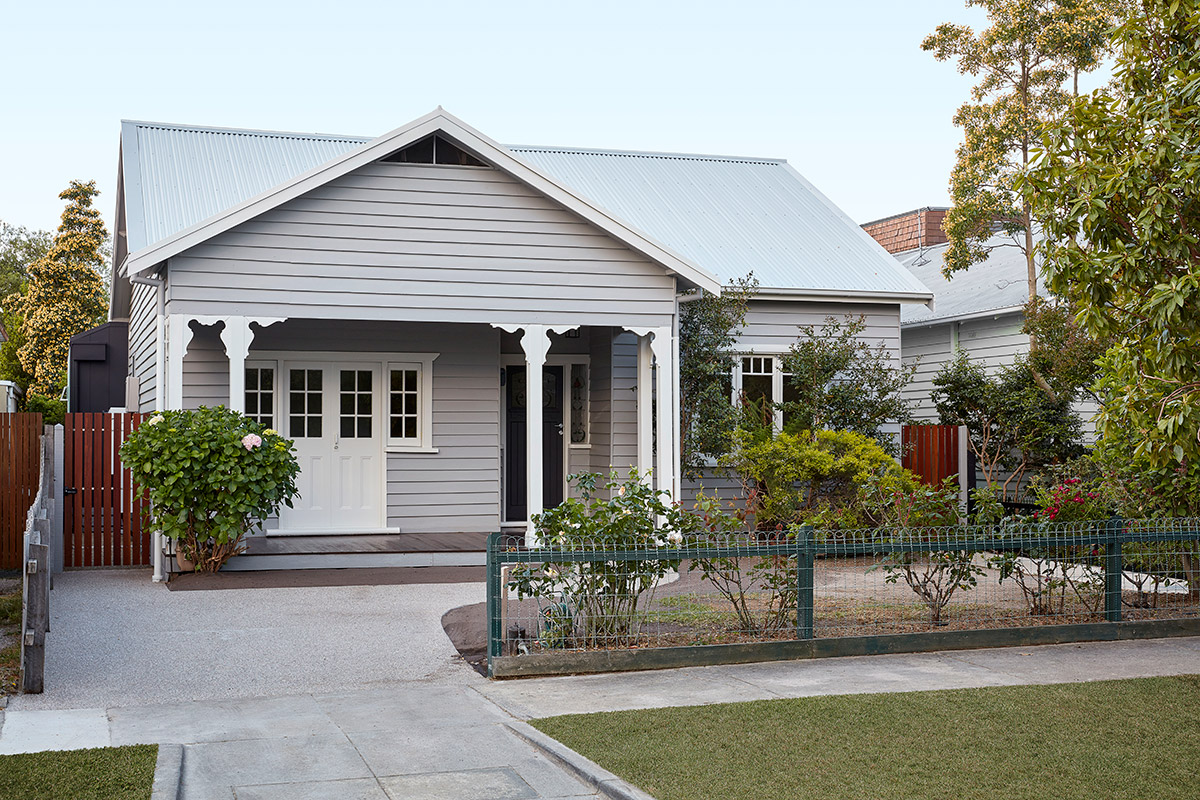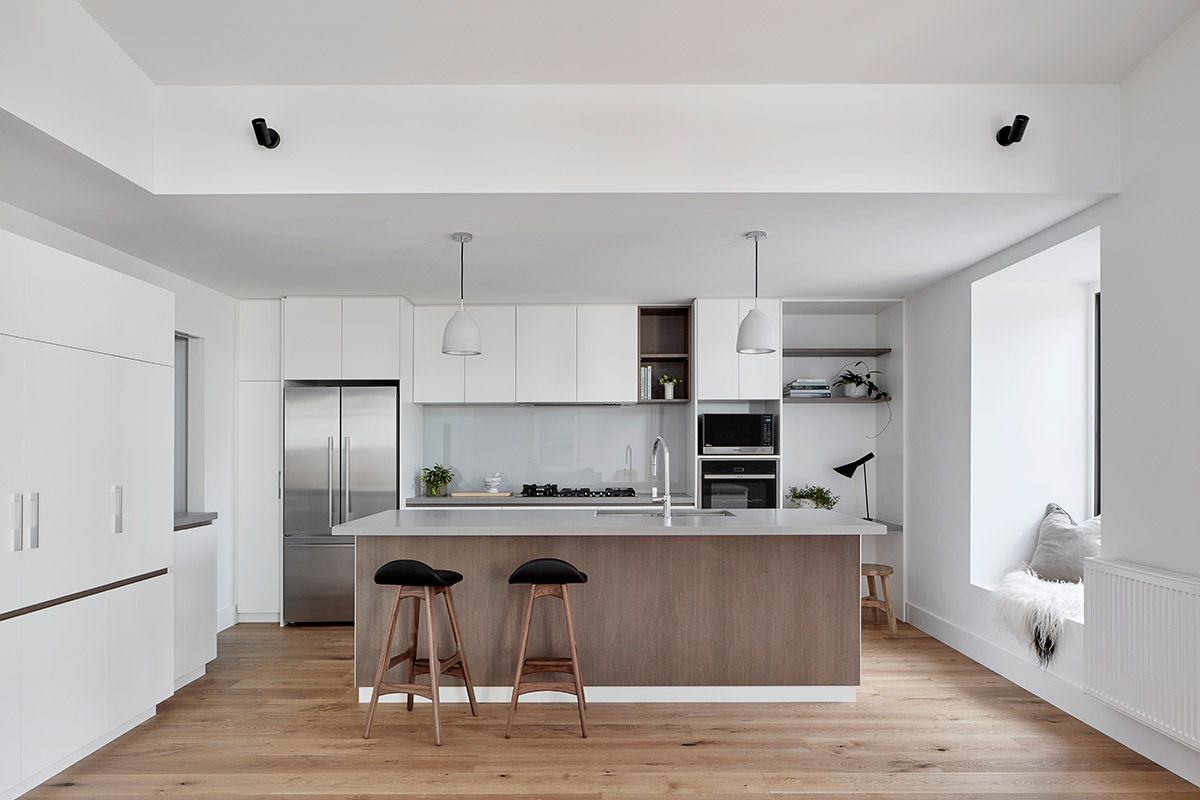 The Rennie Street House is definitely formality at the front and party at the back! The home features a pitched roof which was inspired by the traditional layout of 1920s house. What was common in the homes of the 1920s were the rooms and walled in verandah spaces often found at the rear of the building, generally under a pitched/sloped roof. The architects decided to work with this theme and created a lean-to addition that stretches across the rear of the home.
Within the home, the rooms have been orientated under the pitch and defined by task. For example, where it is at it's lowest is the kitchen and pantry. Whilst the open plan living spaces enjoy the full height of the ceiling. Enhancing its scale and with the additional scope for windows in the living area, more natural light is able to stream in.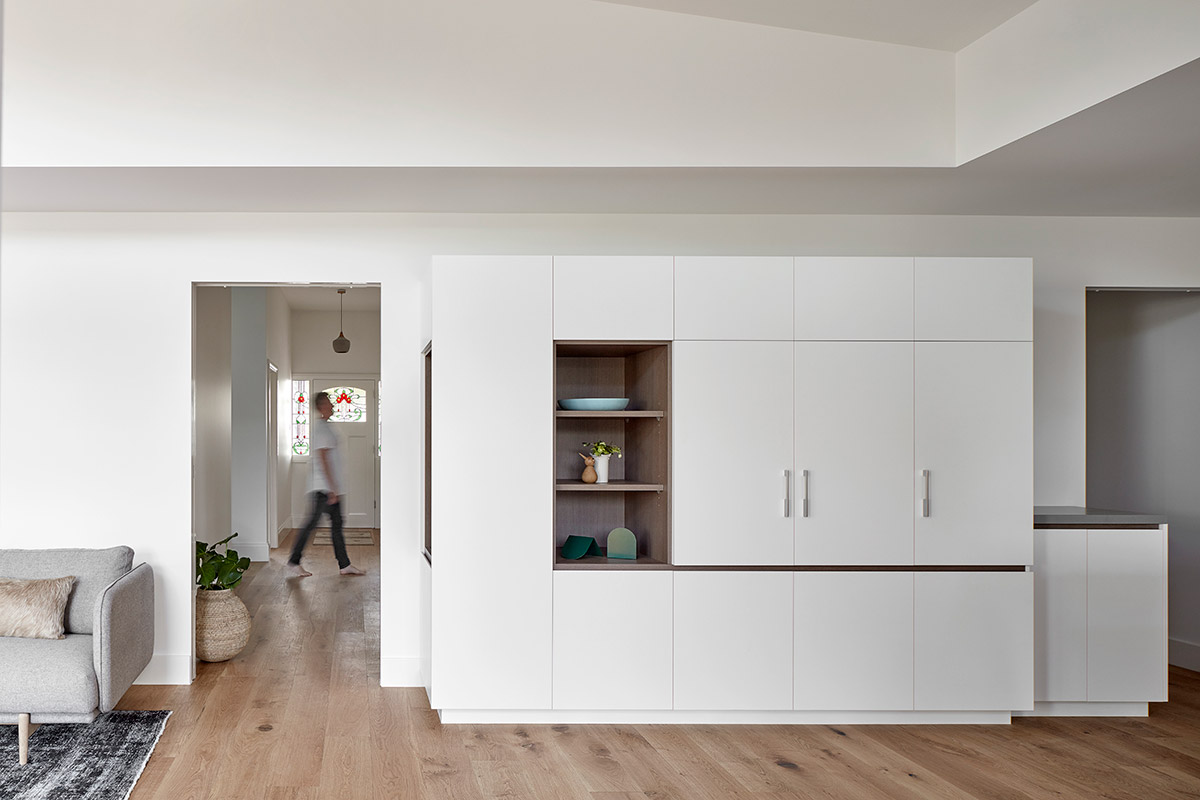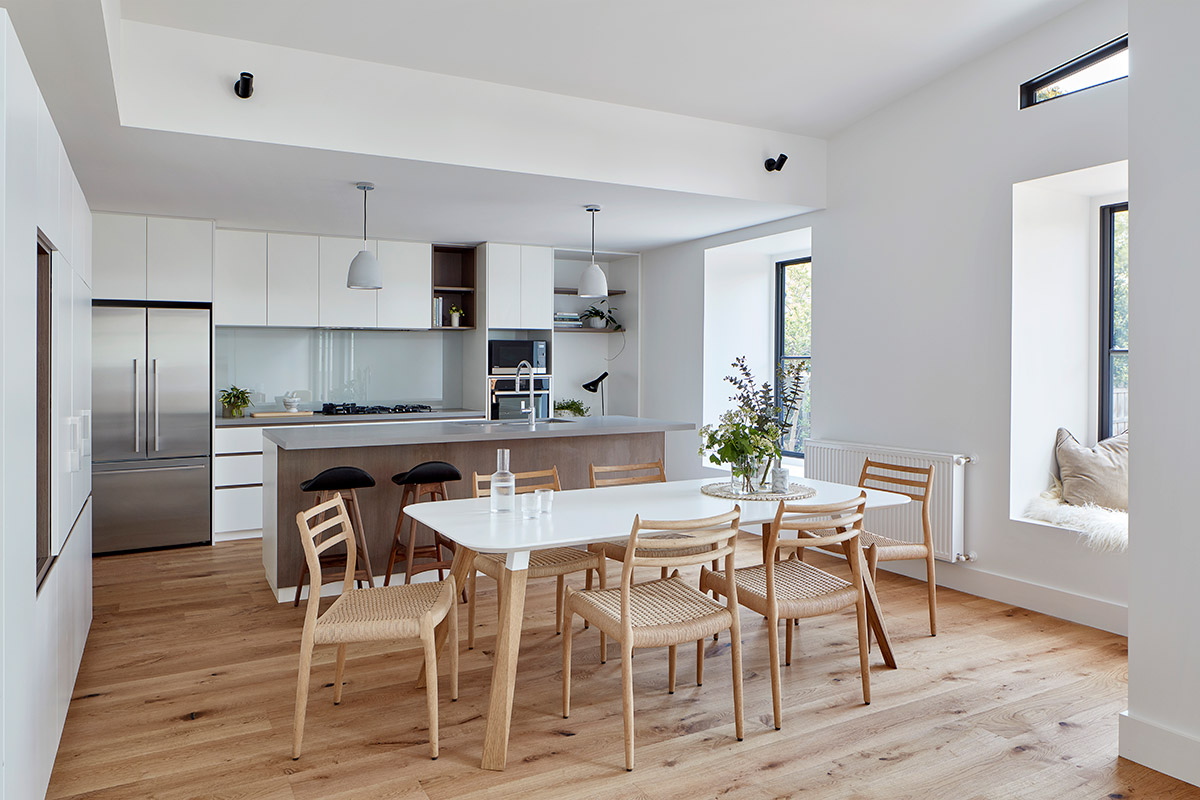 With the low pitch of the ceiling in the kitchen, this creates quite an intimate aesthetic for what is essentially the heart of the home. The warmth of the timber floorboards is what brings texture and soul to the rest of the interiors which are paired back and minimalist.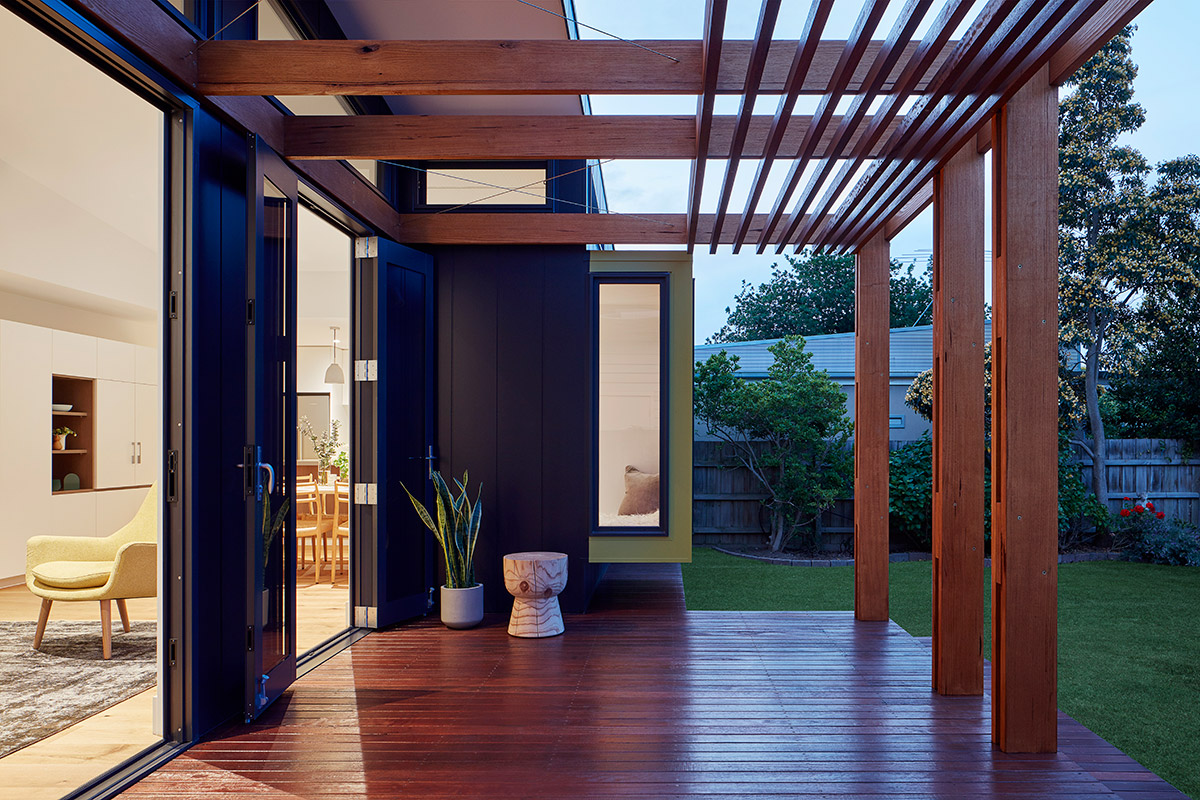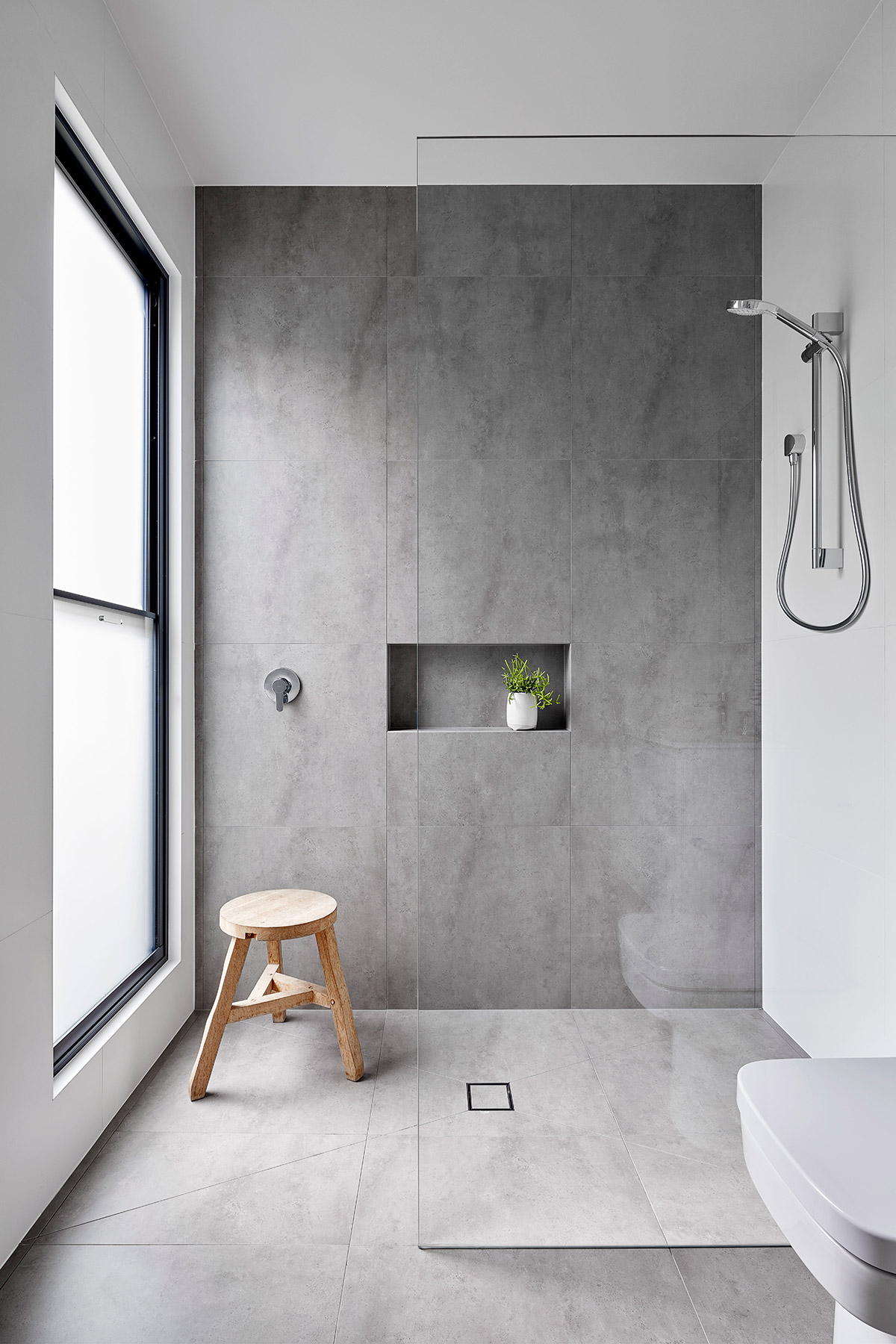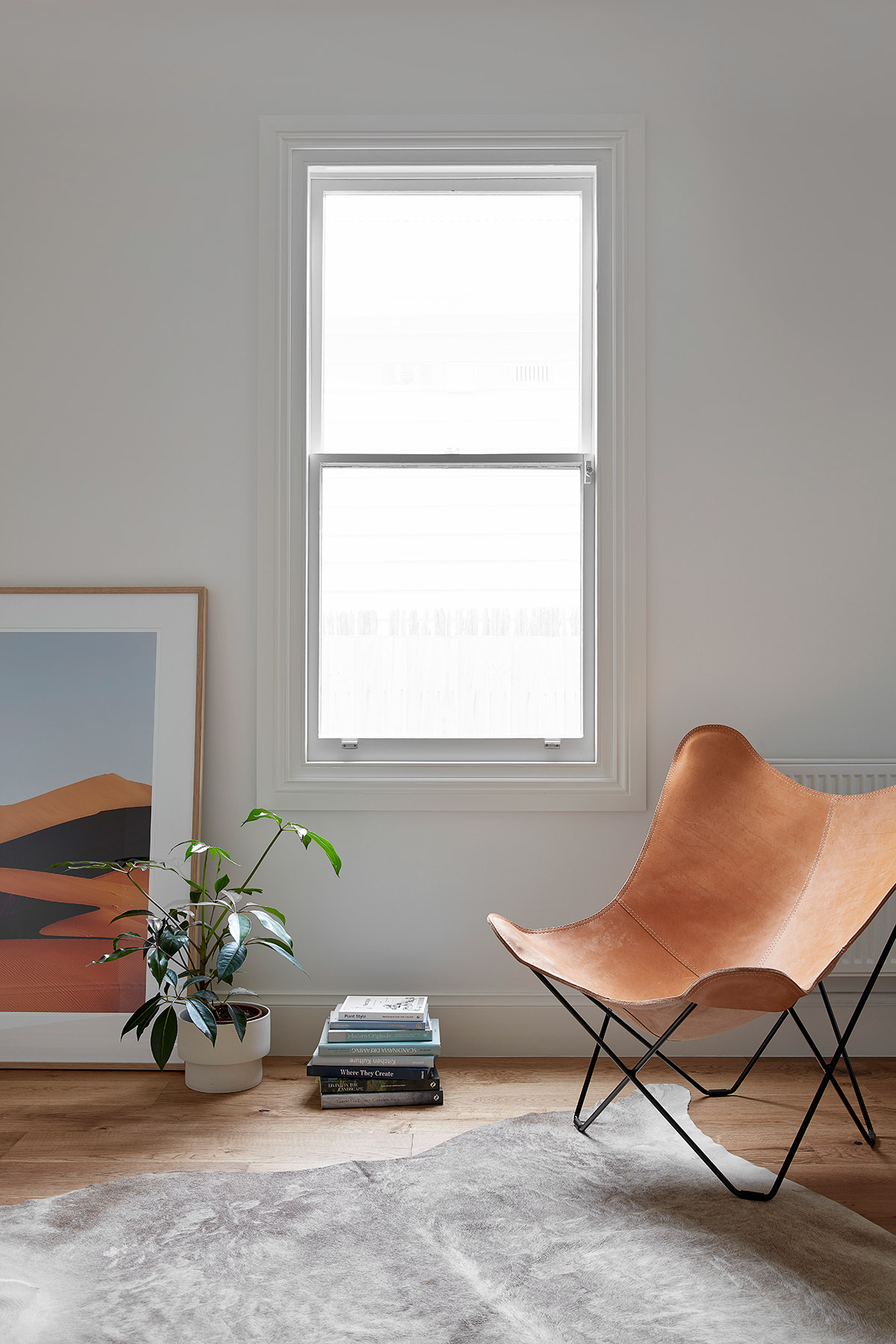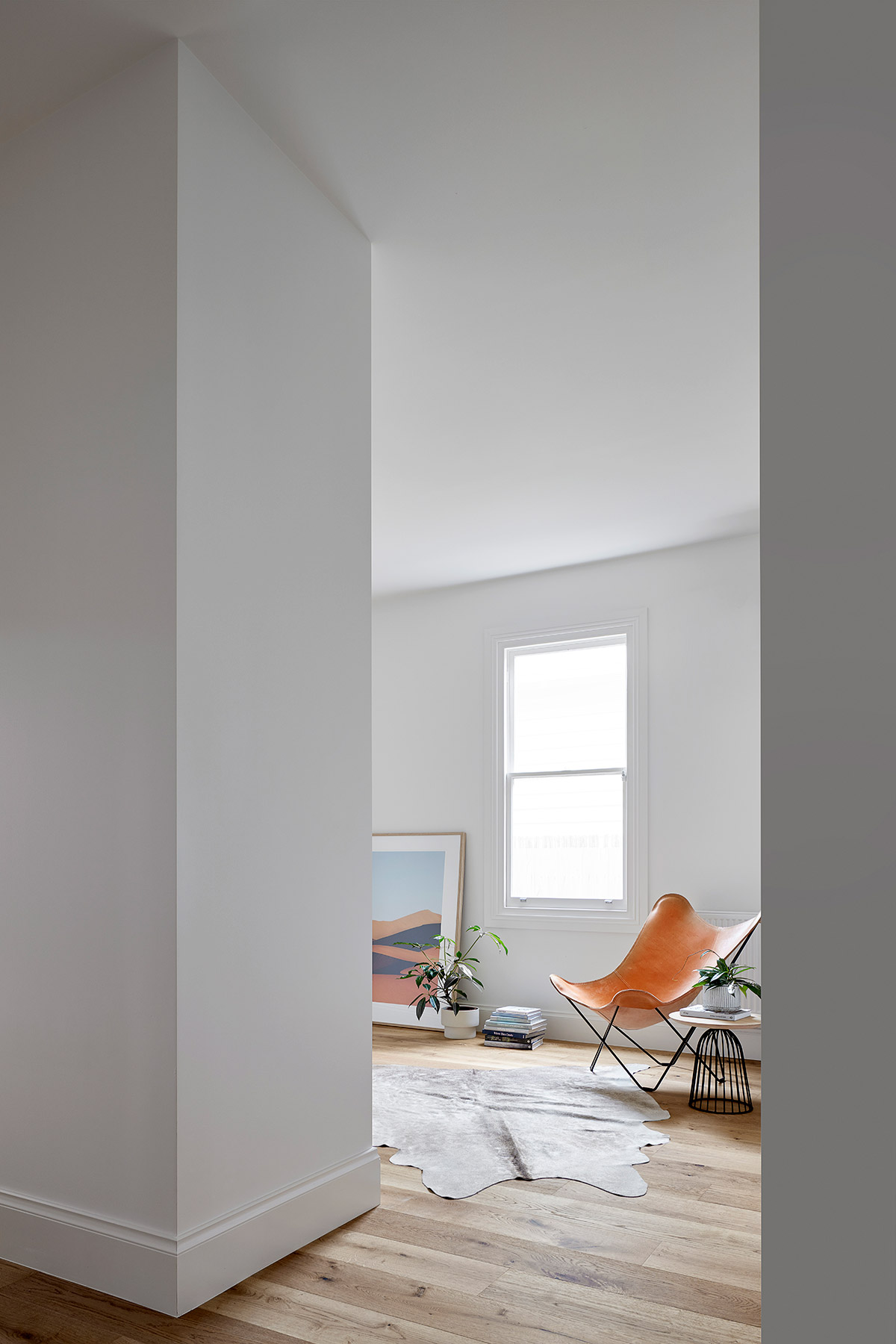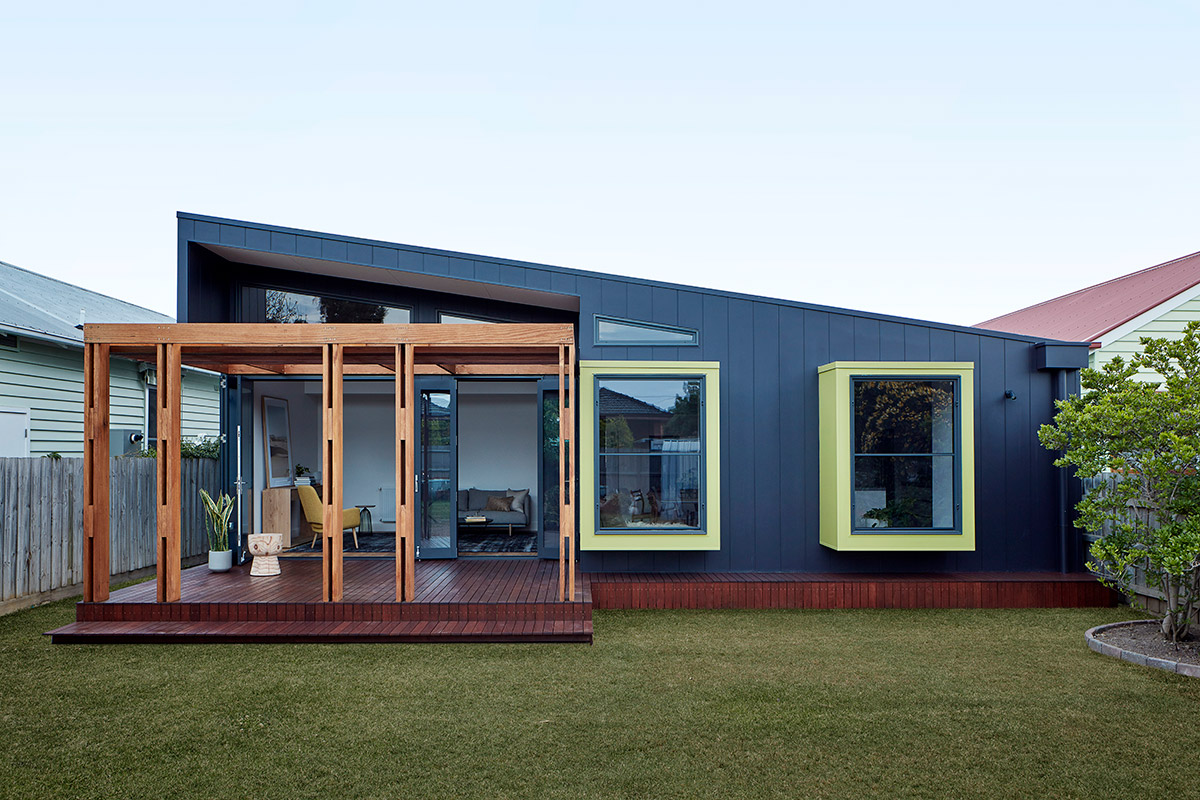 The result of the overall design is seclusion, consciously private from the street this home sits in its own cocoon with minimal impact to the street façade and its neighbours. External colours were chosen to signify the change from the existing weatherboard whilst also complementing the surrounding gardens.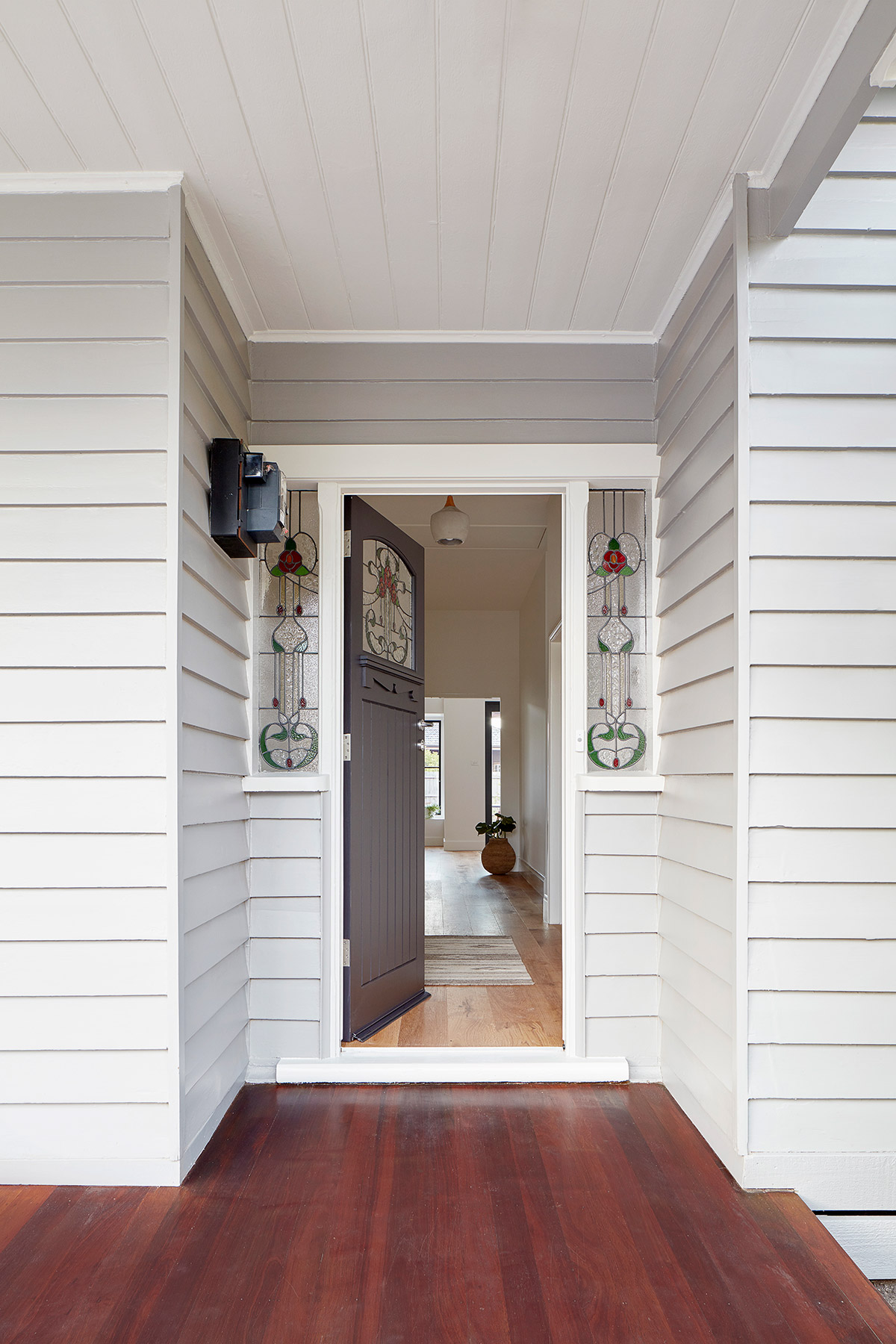 Photography by Jack Lovel