This is where you'll find the cool kids in Canberra. Ovolo Nishi, a boutique hotel in Canberra's art and culture district, NewActon, is an exceptional showcase of Australian design. Originally built by the Molonglo Group under the name Hotel Hotel, Ovolo Nishi has come into its own since being acquired by Ovolo Hotels in early 2018.
Ovolo Nishi flips the traditional hotel experience on its head, offering an inclusive lifestyle not just a room for the night. From the bike share and farmers market on Saturdays, to the most sociable hotel lobby in town accompanied by an enviable playlist throughout – it's these finer details and service with a smile that may well make Ovolo Nishi your new favourite home away from home.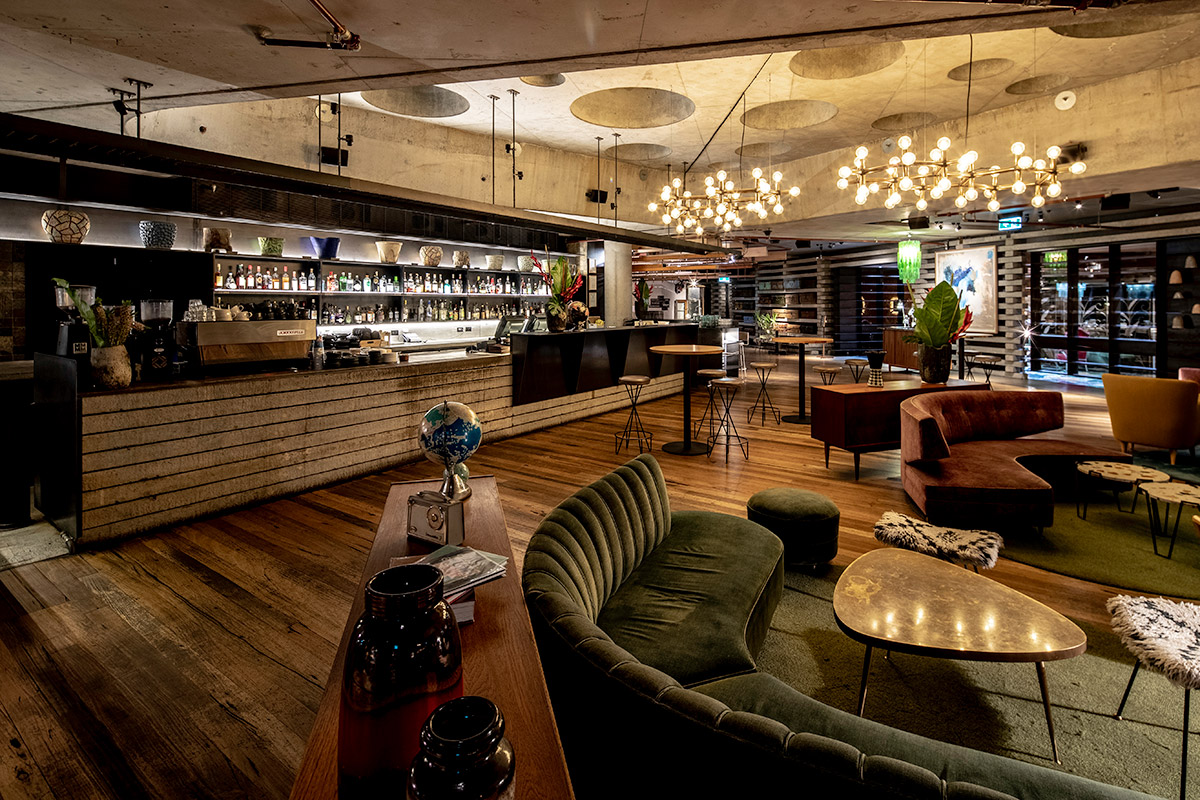 Ovolo Nishi boasts home to the ultra desirable and drool worthy Monster Kitchen and Bar. Bringing Classic French Brasserie together with Japanese rooted flavours, Monster Kitchen is a foodie's paradise. If dining is not on the cards, you can opt for the cosy adjoining Monster bar with an enviable drinks list to match its decor.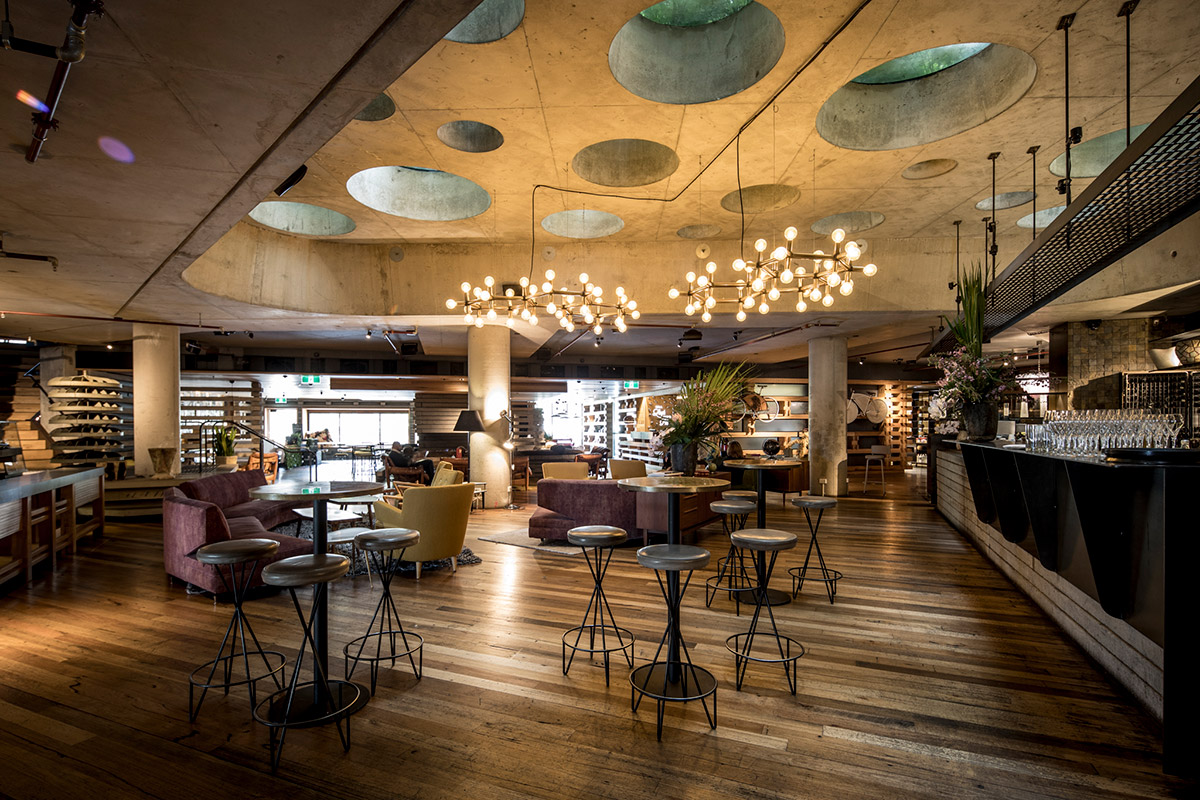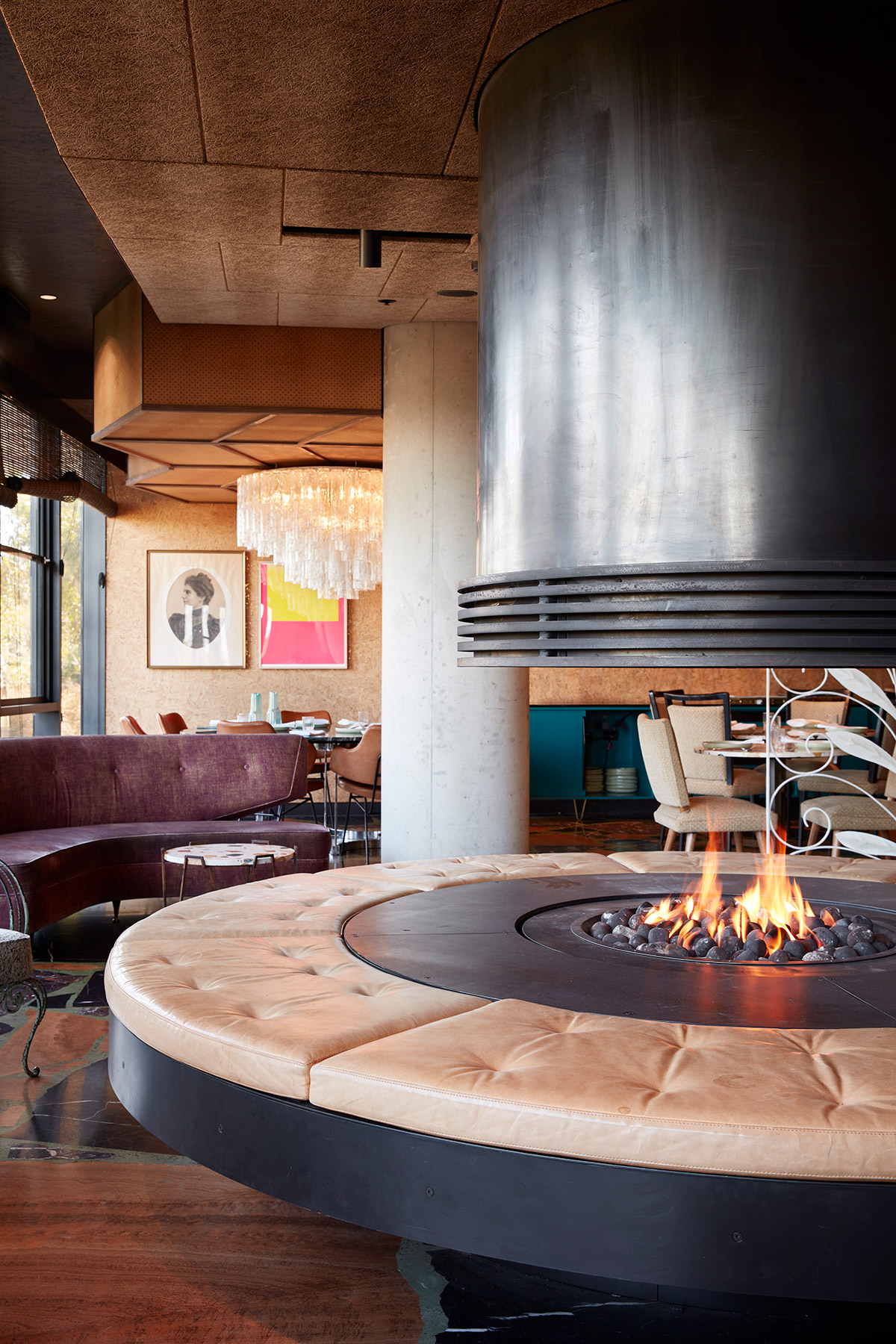 During the original development more than 60 designers, artists, artisans, architects and curators were engaged to create a space that echoes stories of traditional Australian landscapes and culture. Elements of our country's history are carefully integrated into the design of Ovolo Nishi, showcasing Australia's manmade and natural history, while connecting Australia's rugged natural past with modern luxury.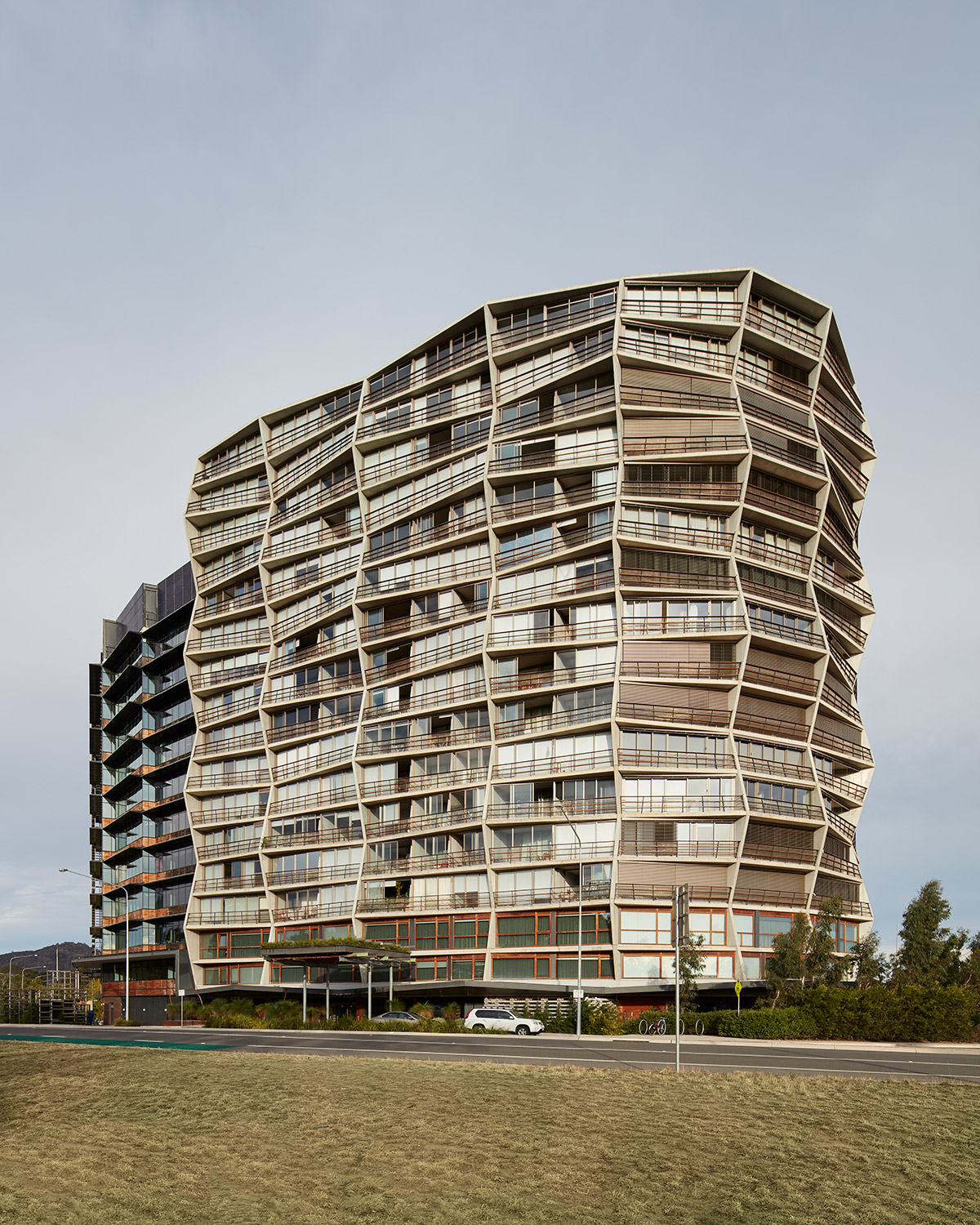 The pineapple shaped façade of Ovolo Nishi cuts a distinct figure amongst the plethora of restaurants, shops and art galleries that surround it, welcoming locals and travellers alike with its award winning sustainability, design and sociability.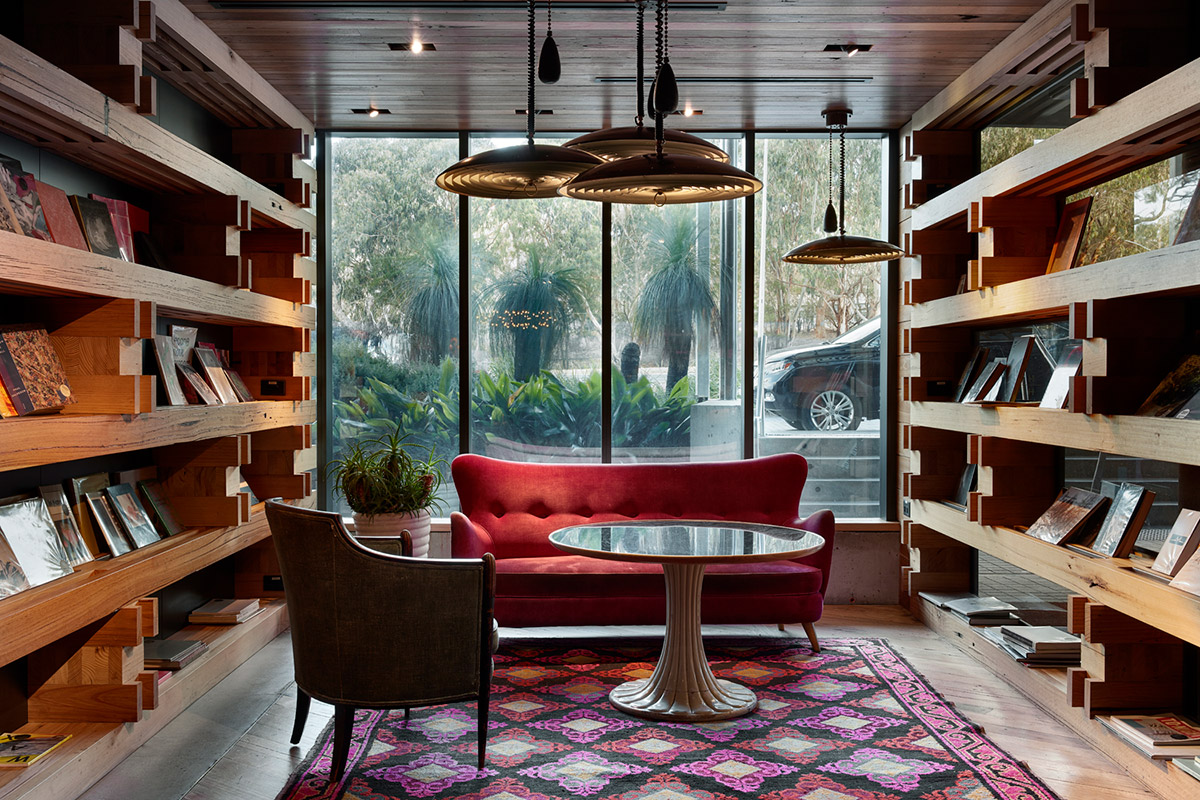 Fashioned from humble and reclaimed materials, Ovolo Nishi's public spaces include a library stocked with small press and vintage books, two large fireplaces for people to congregate around and Monster Kitchen & Bar, which offers local, seasonal cuisine with Japanese and French influences.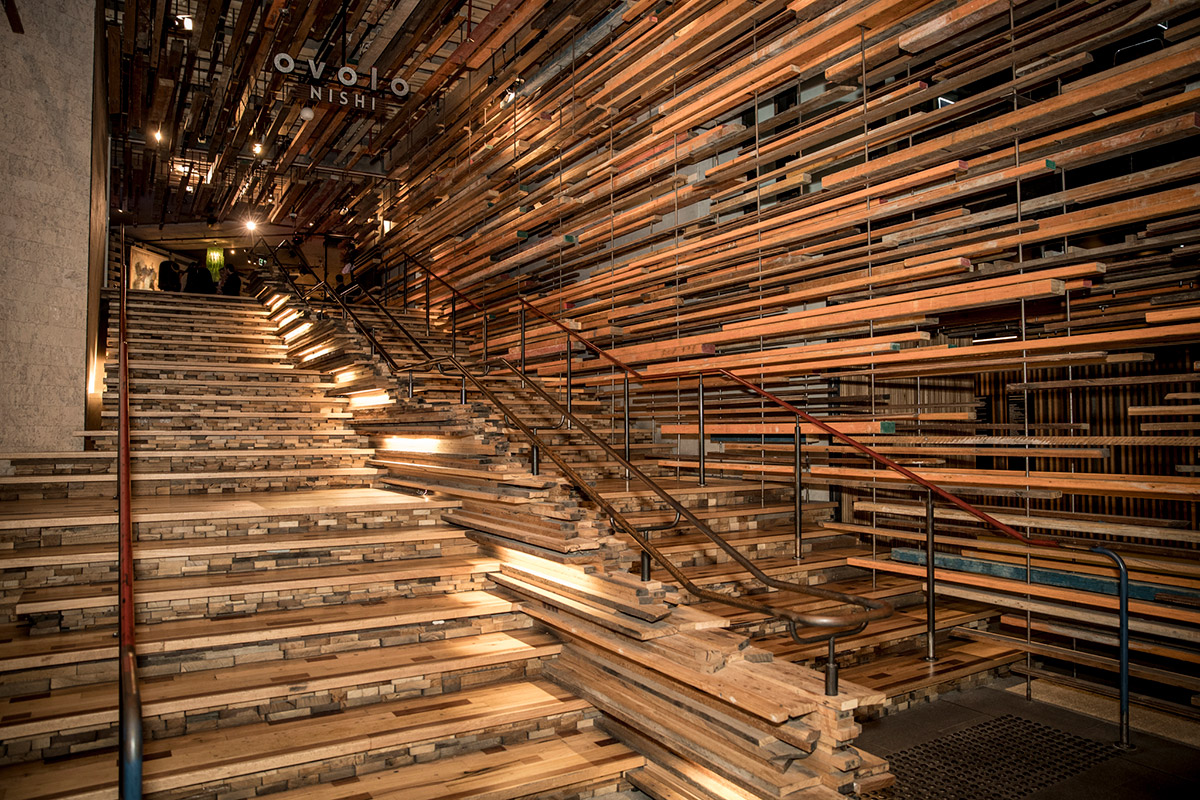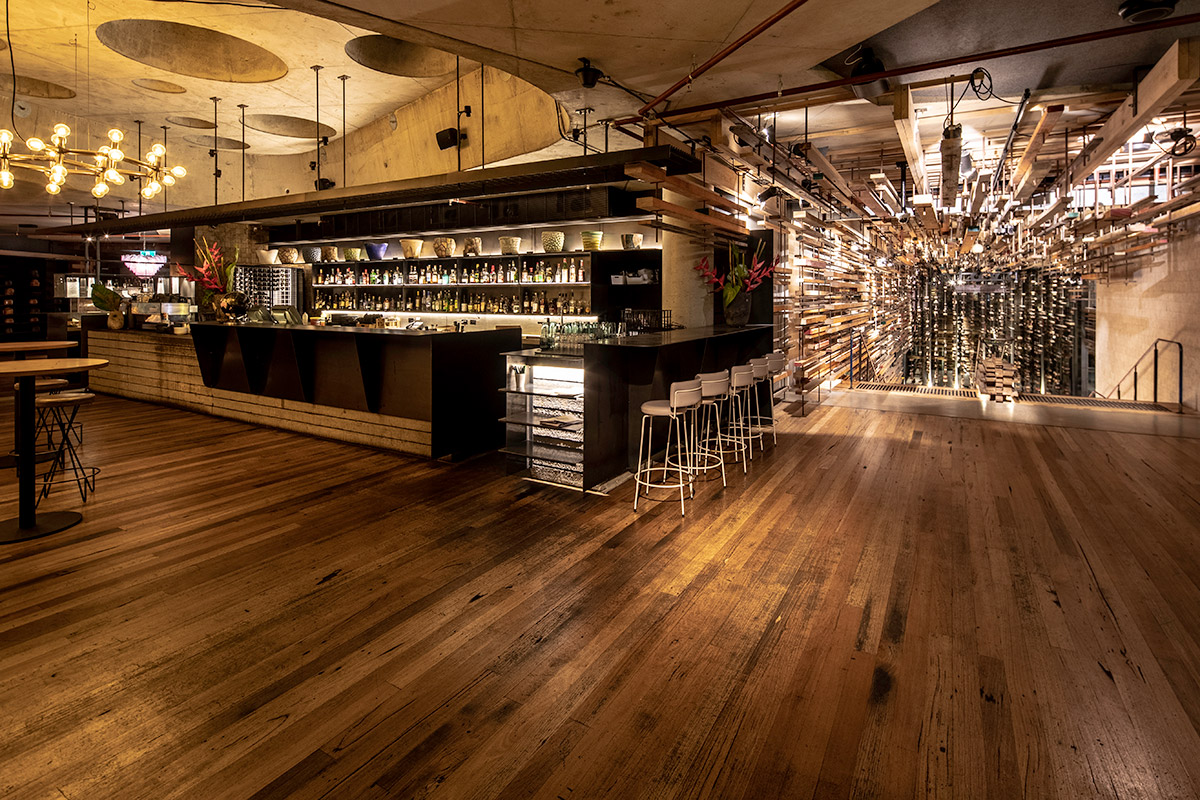 Famous for its exquisite grand staircase — handcrafted from a collection of salvaged timbers and offcuts of Nishi's own Blackbutt (Eucalyptus Pilularis) façade — leads visitors to a hotel lobby reminiscent of an on-trend living room. A public collection of artwork and collected objects also feature in each of the public spaces, along with facilities that include a day spa, pilates studio, hair salon and bike shop.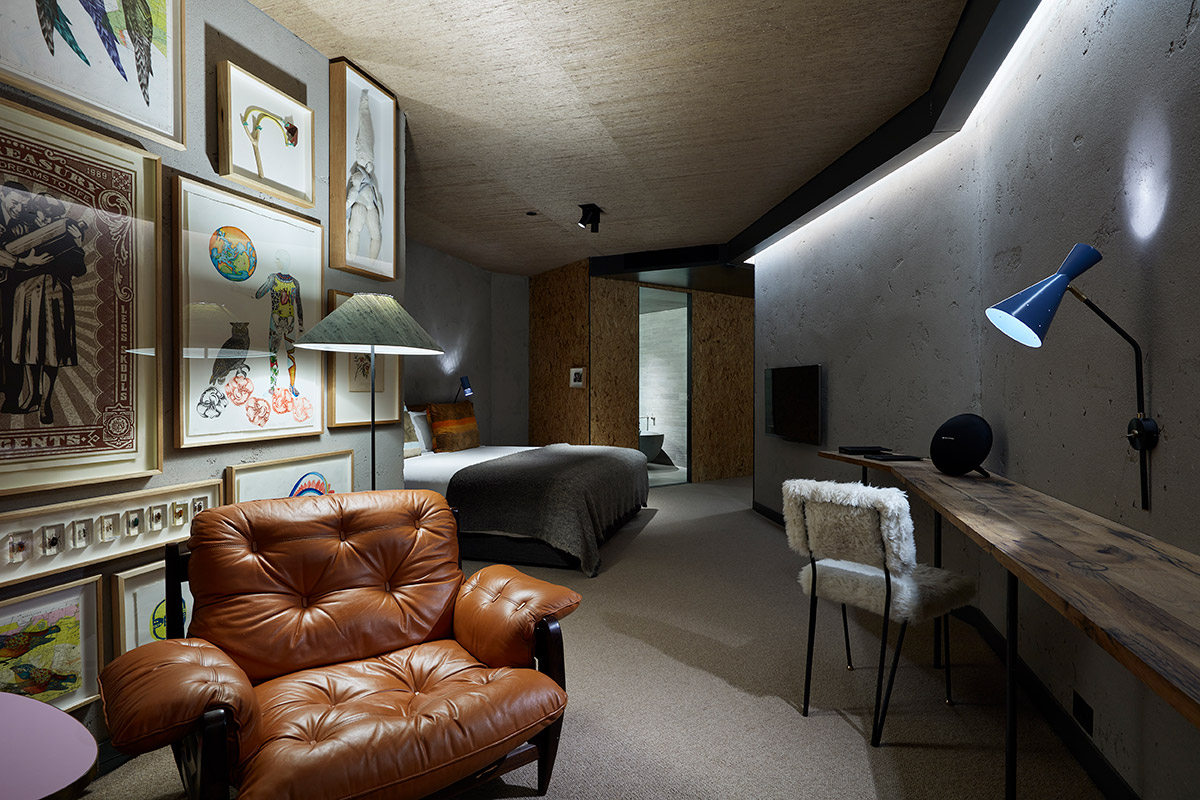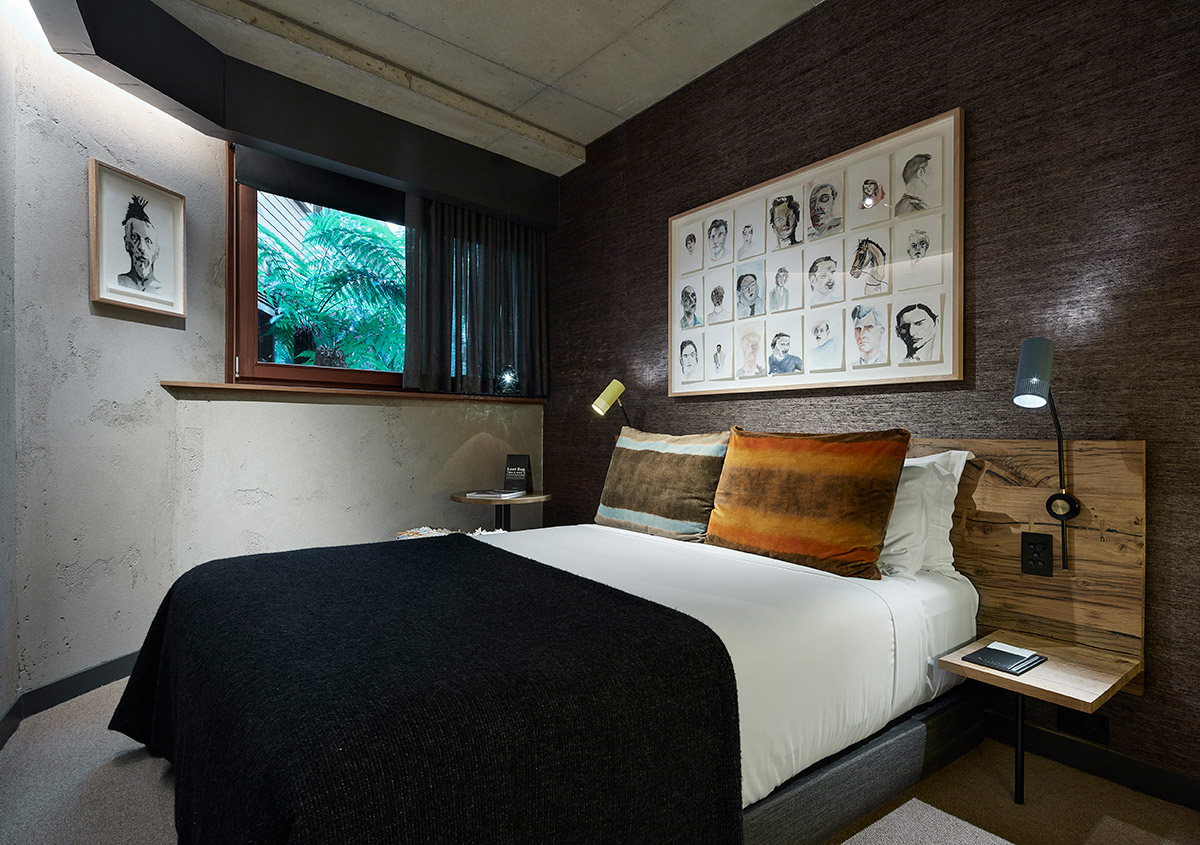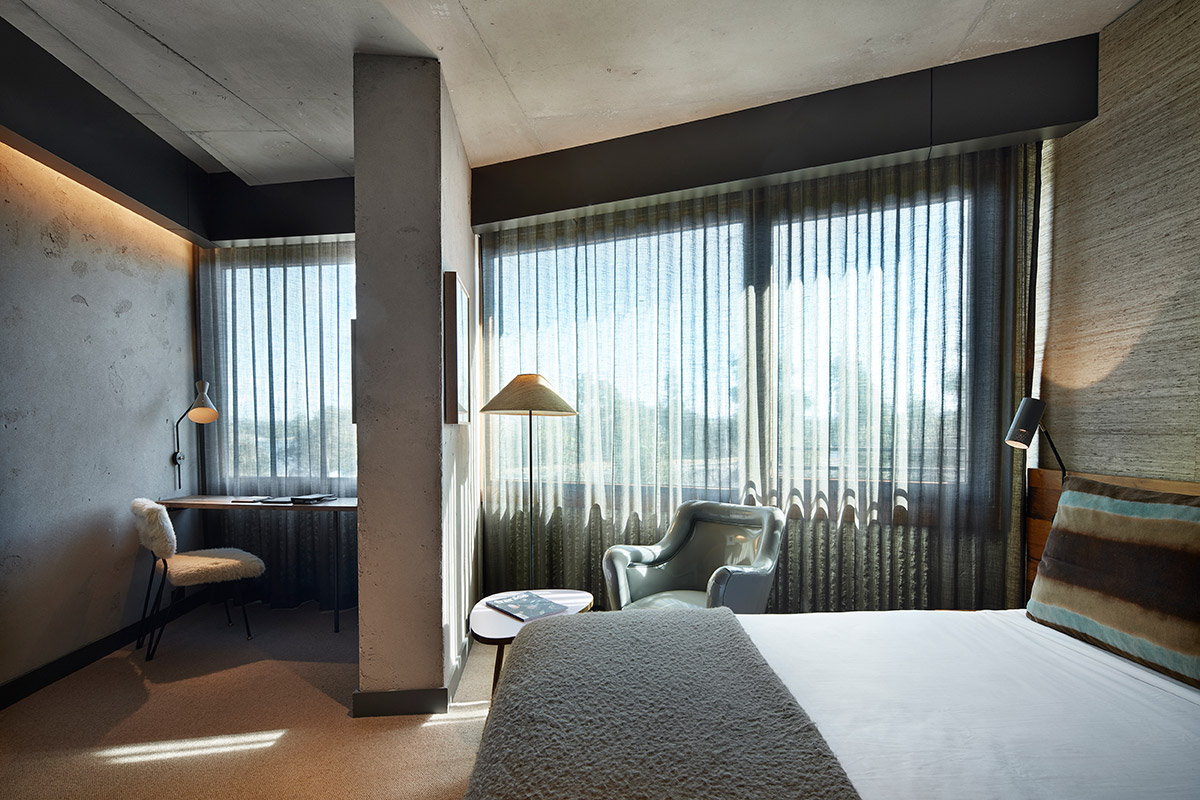 The 85 hotel rooms generate a sense of soft moodiness, each dressed in salvaged and restored 20th century Australian furniture, with original artworks, collected objects, and bespoke furnishings. The beds are made from reclaimed oak, while the walls are a mix of concrete, cork, earthen clay, and natural fibre wallpapers. They are a re-imagination of the textures and layers of an Australian shack and the surrounding landscape expressed through raw materials. Many of Ovolo Nishi's rooms overlook the lake or bush, and the remaining rooms look onto the spectacular atrium.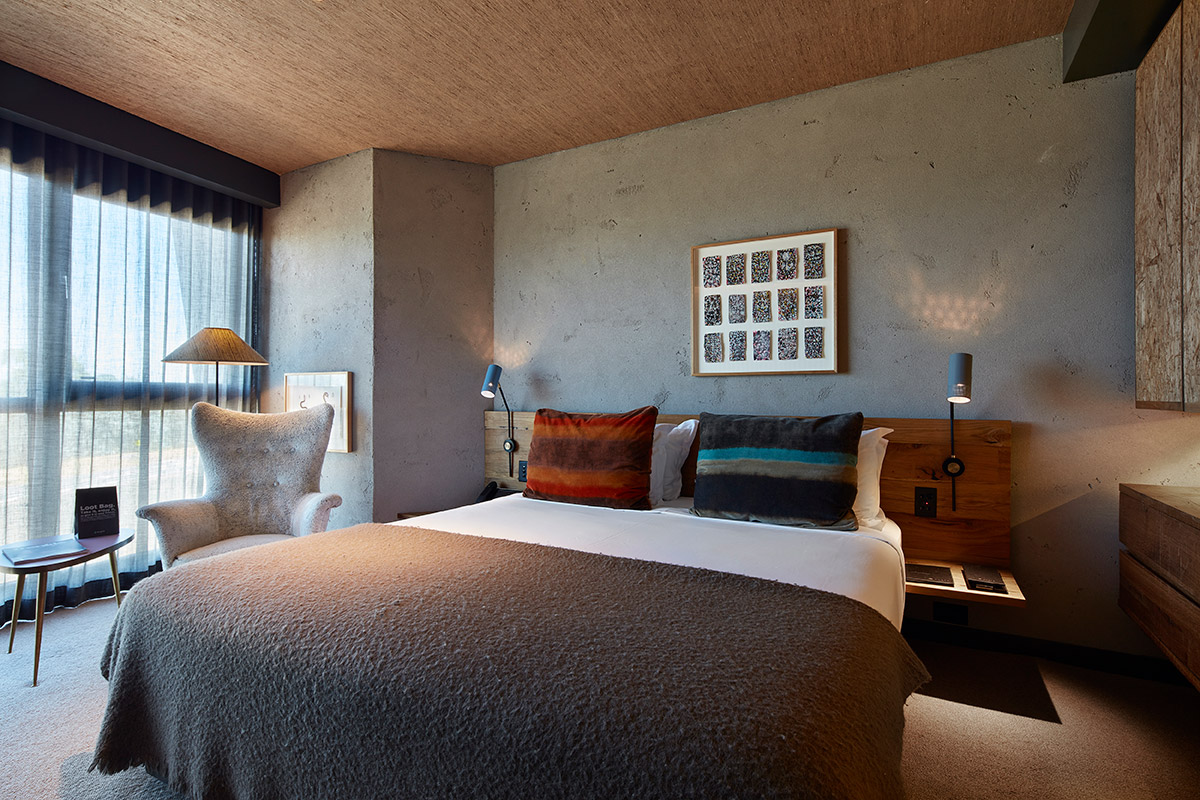 Ovolo Nishi Hotel
NewActon Precinct, 25 Edinburgh Ave
Canberra, Australian Capital Territory, 2601
Australia
Book Your Stay Here
Photography supplied by Ovolo Hotels