Unlike anything we've seen before, this luxury Lorne holiday house on the Great Ocean Road is redefining the concept of beachside retreat. Located on one of the world's most scenic coastal drives, Ocean House offers breathtaking views across the bay, from the waves crashing on the foreshore to Lorne Pier and its glistening night lights.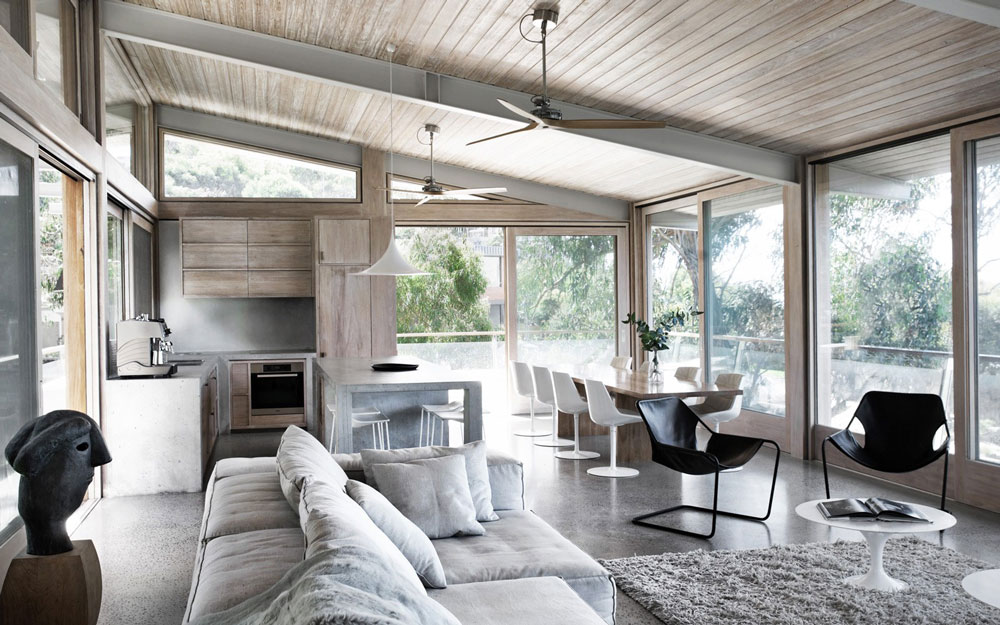 Architect and owner, Rob Mills designed Ocean House as his very own dream home, so you can understand the lack of boundaries or limits to this architectural masterpiece. As Mills explains, the dwelling has split personalities; the western end of the house takes on a cylindrical form, in contrast with the eastern end of the house with its light-weight timber structure. Circular bedrooms, wrap around terraces and a rooftop deck with open air bath are just a few of our favourite things.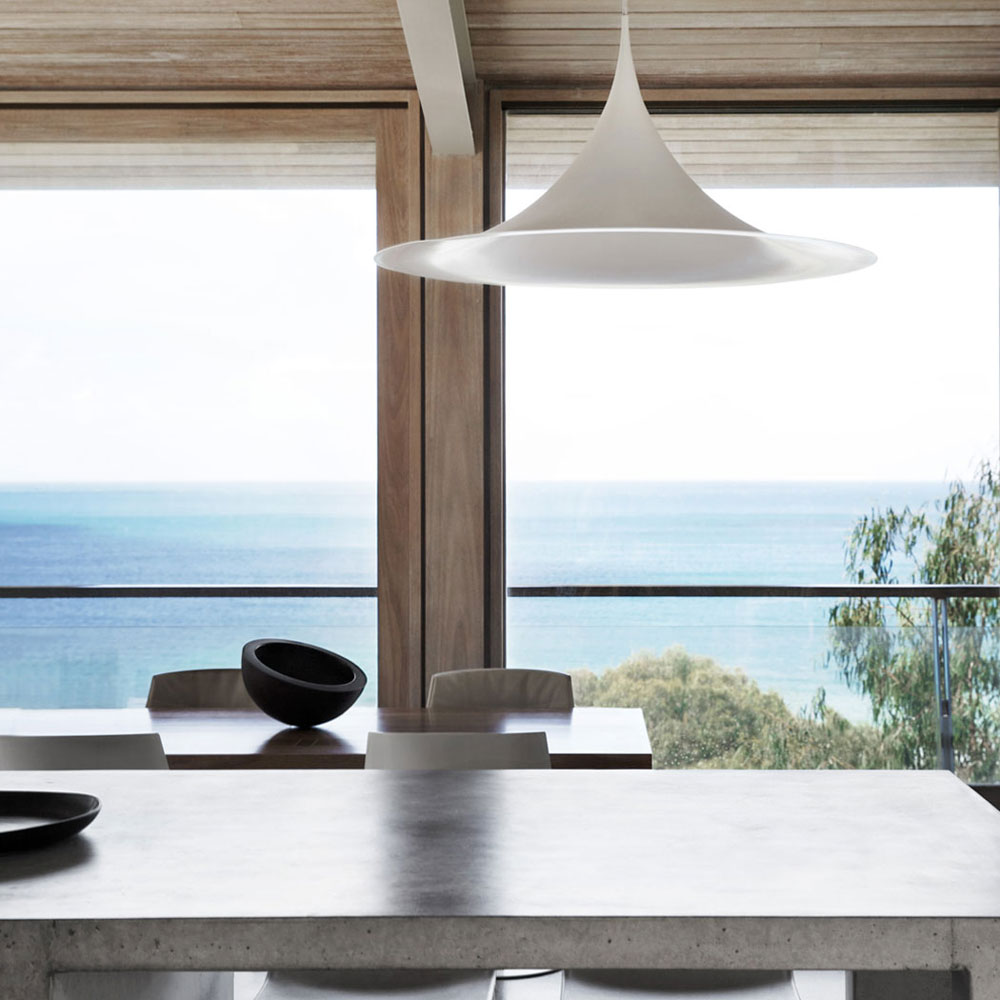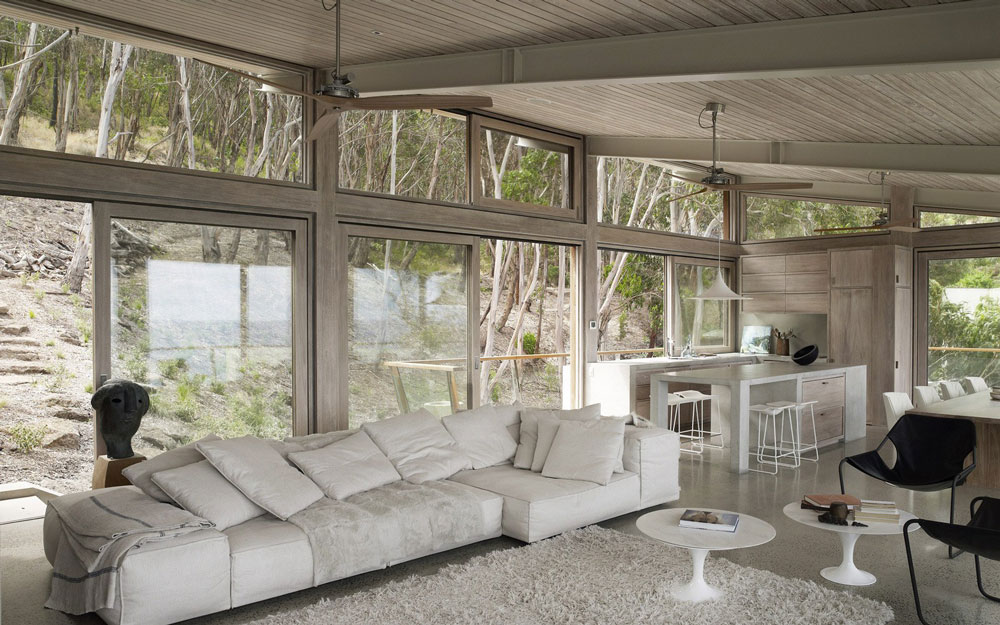 Raw concrete and polished timber blend seamlessly with the forest to create a calming retreat. It's as natural as it comes as you step from the forest's edge and through the front door, transitioning from the wilderness to the theatre of the ocean. Visual beauty is matched by thoughtful interior design that allows friends to gather by the beach, while floor to ceiling glass and fortress-like lookouts offer panoramic views across Loutit Bay to Lorne. A carefully considered, flexible floor plan allows it to easily accommodate several families, a large extended family or groups of friends in privacy.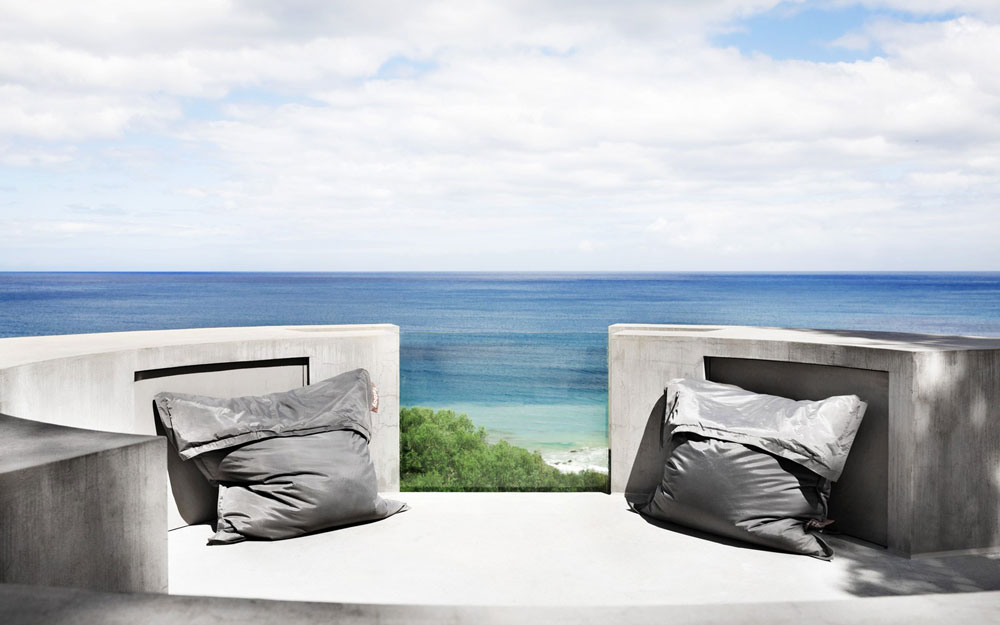 Warm in winter, cool in summer, this Great Ocean Road beach house is the perfect base whether exploring nearby waterfalls or fishing for the evening's BBQ. The rooftop bath is a decadent reward after completing the Pier to Pub swim, Mountain to Surf walk or Amy Gillett cycle. A day at the beach couldn't be easier with secluded North Lorne beachfront just outside your front door. Alternatively, take a walk in the forest behind, recline on the daybeds or enjoy evening drinks on the rooftop terrace for an idyllic Lorne luxury getaway. If you're ready for a holiday experience like no other, this is boutique luxury accommodation at its absolute best.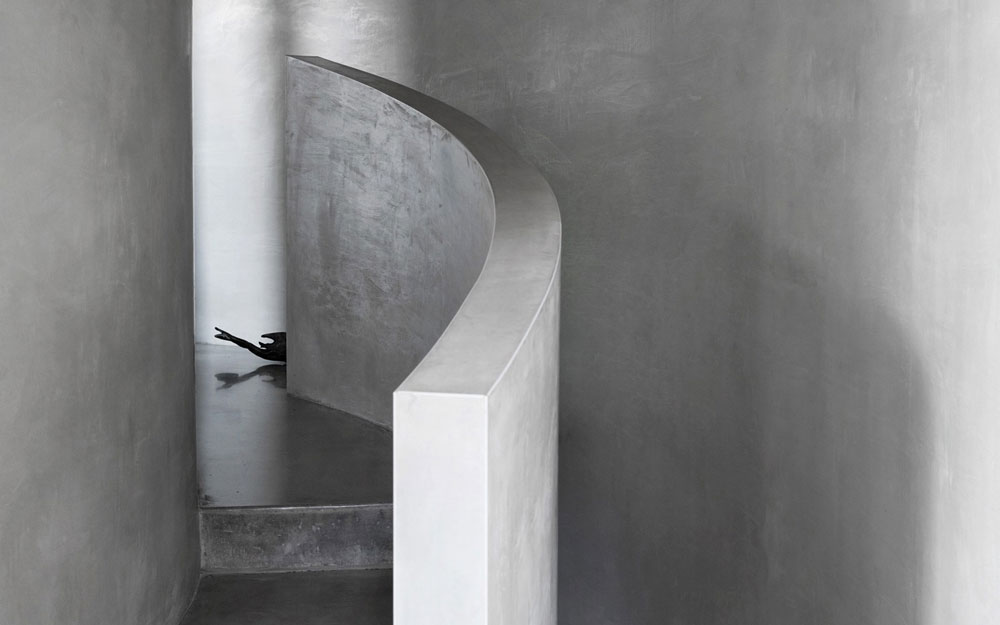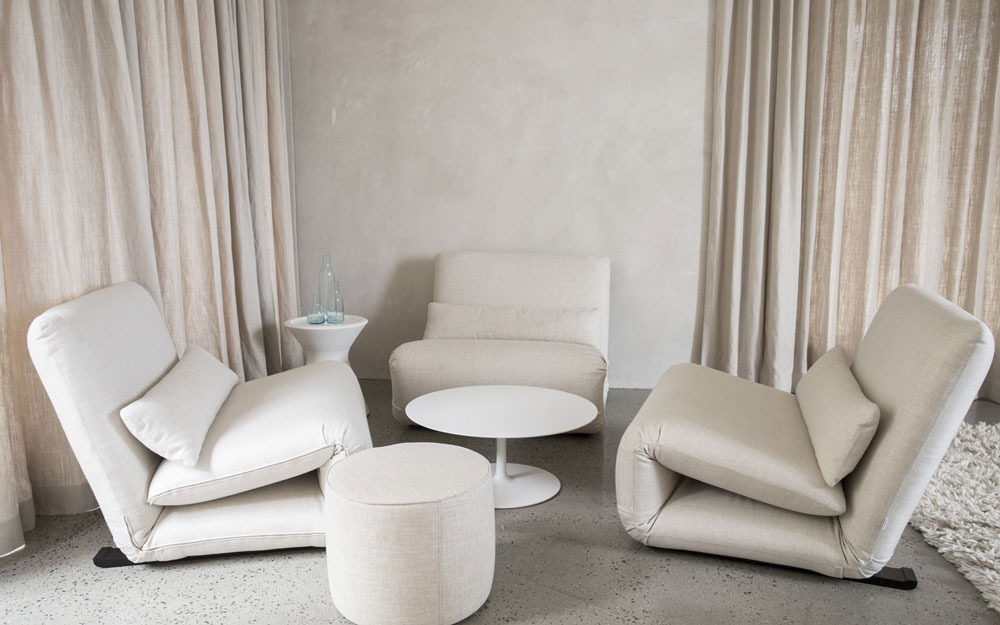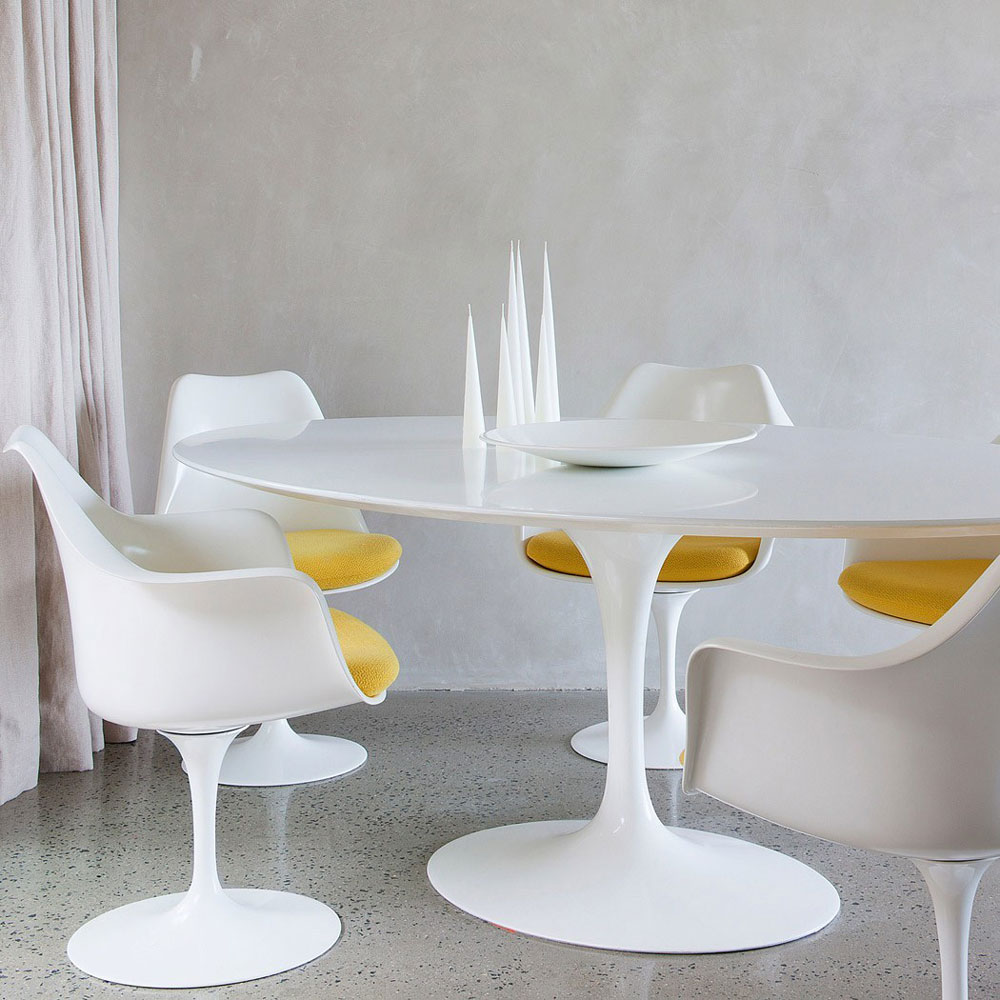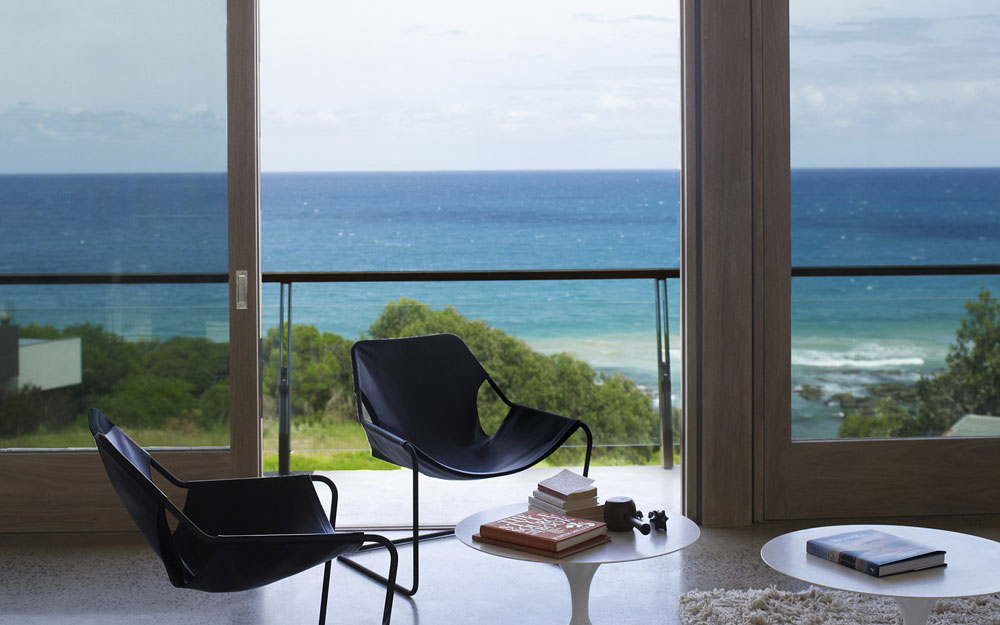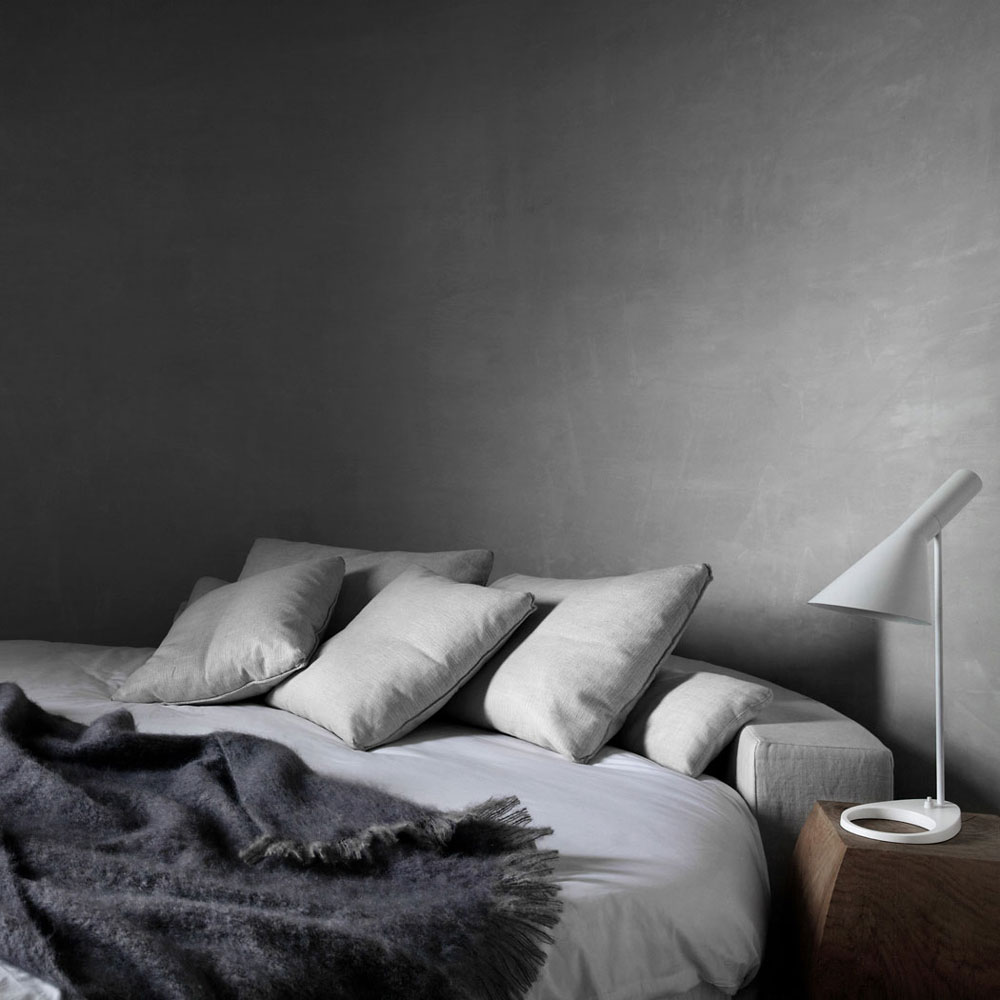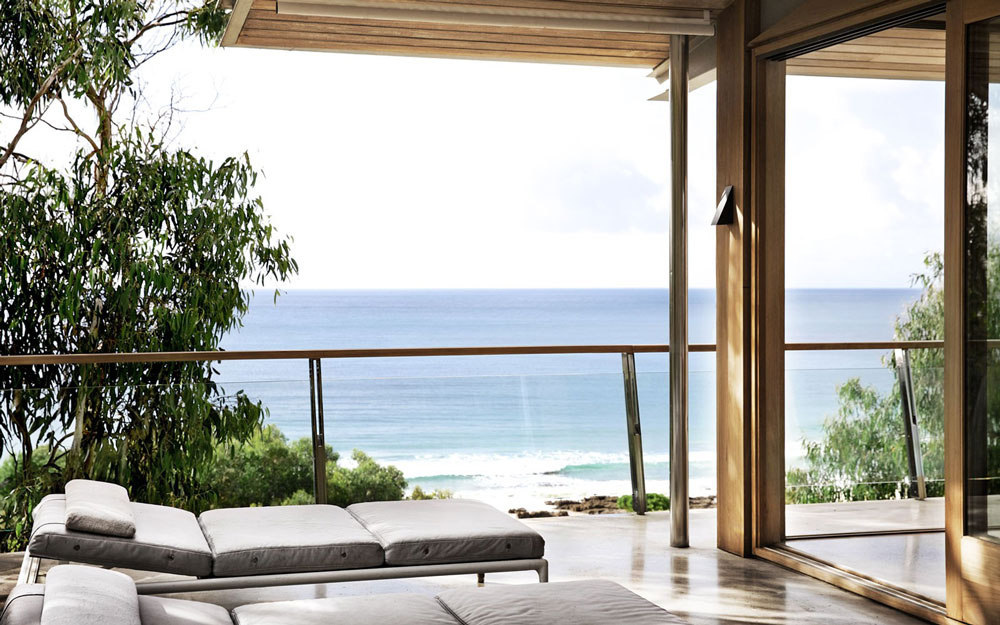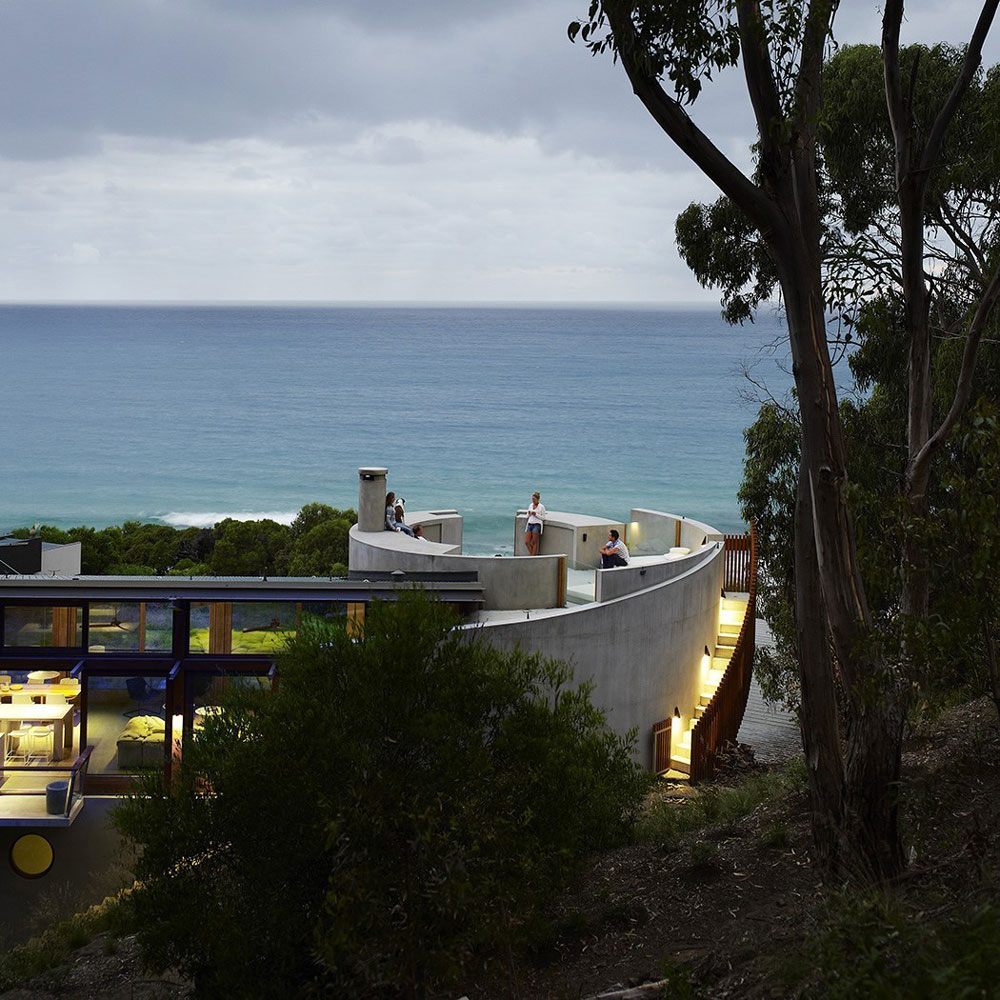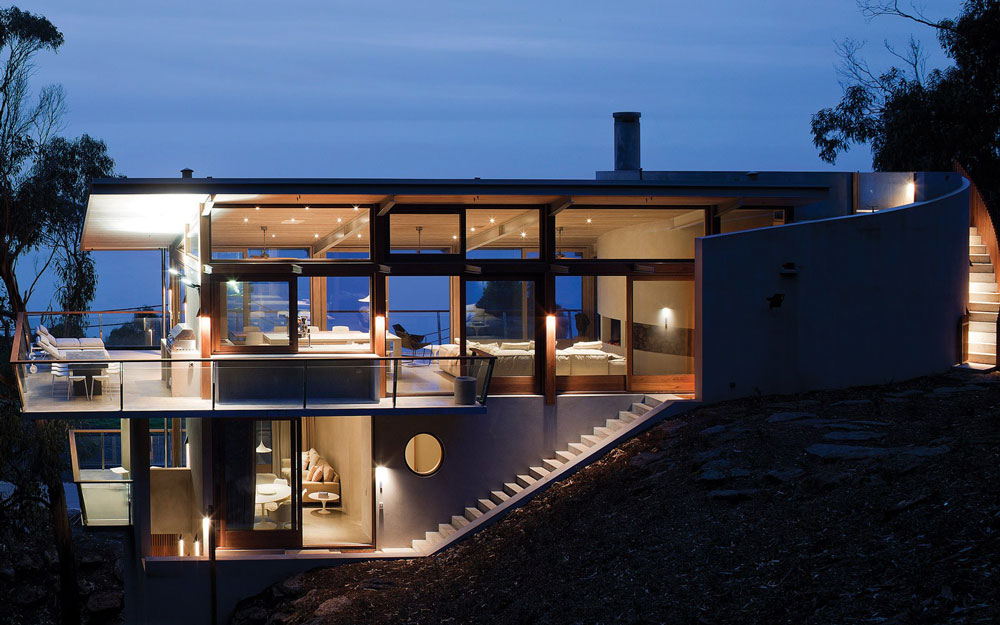 Photography by Caitlin Mills.