Situated on a small block in Perth, the North Perth House designed by Nic Brundson is a new inner-city urban-infill project. Working with a tight site and limited budget, the project brief was for a small inner-urban house that made the most of its site. Key considerations were the efficiencies of construction and economies of trade, along with a design that responds by providing a variety of spaces, determined by a simple structural arrangement. Shall we go inside?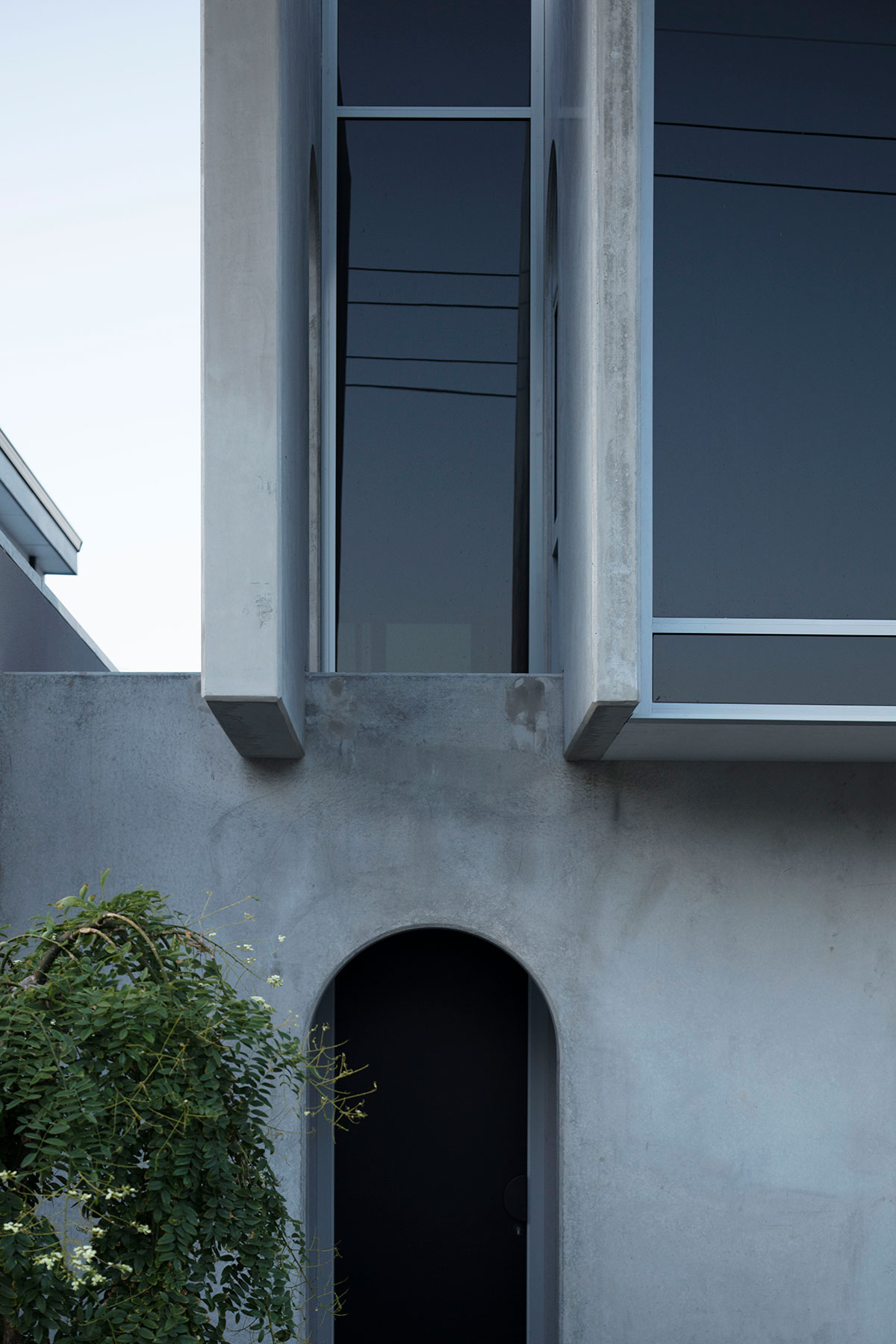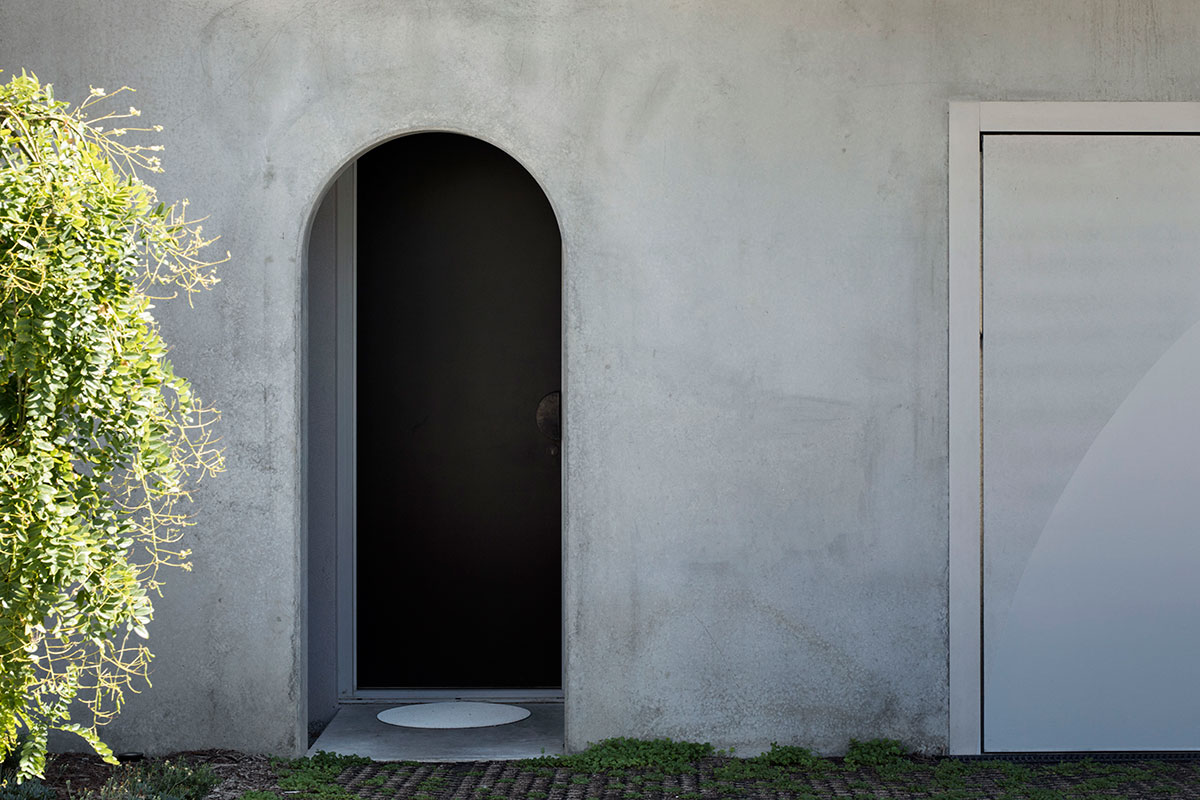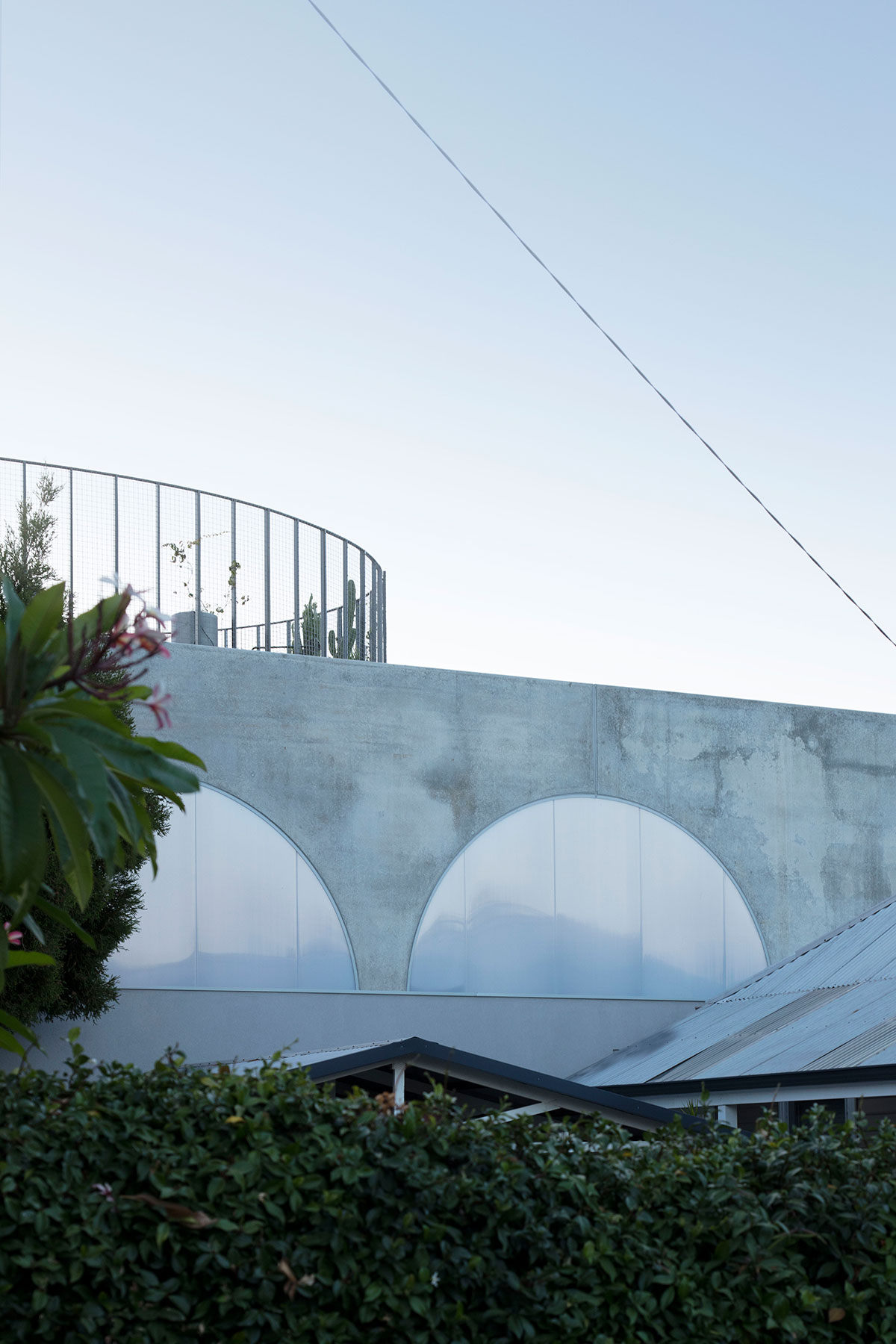 The clients got inspiration from Japanese urban-infill houses. Their initial plan was for a concrete house, but the team's investigations revealed that the budget doesn't permit an in-situ concrete build, so they opted to utilise precast concrete panels and restrict the type and number of them. The pre-cast concrete construction methodology allowed them to fabricate off-site and minimise their build program, restricting disruption to the street and allowing clean trade scheduling.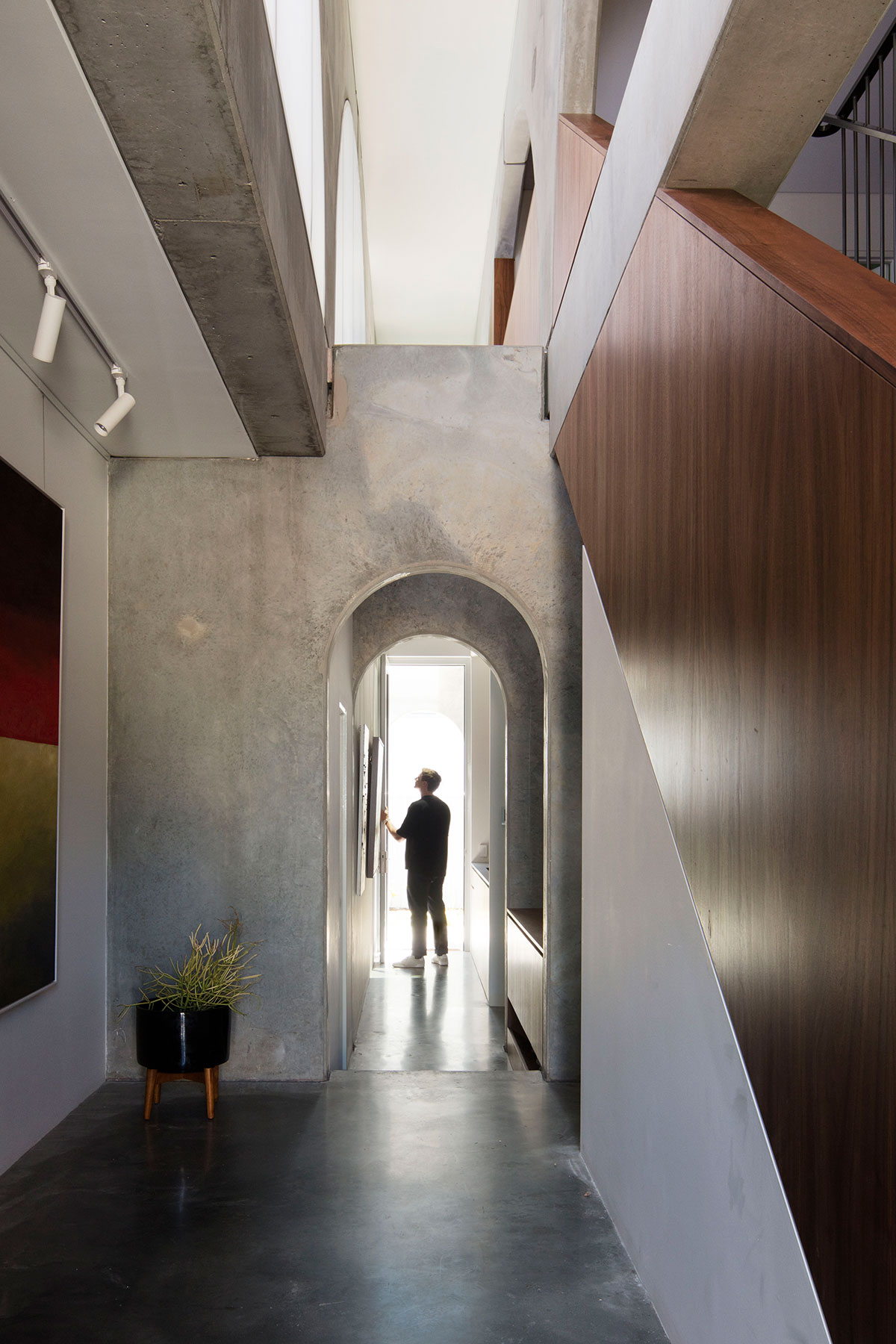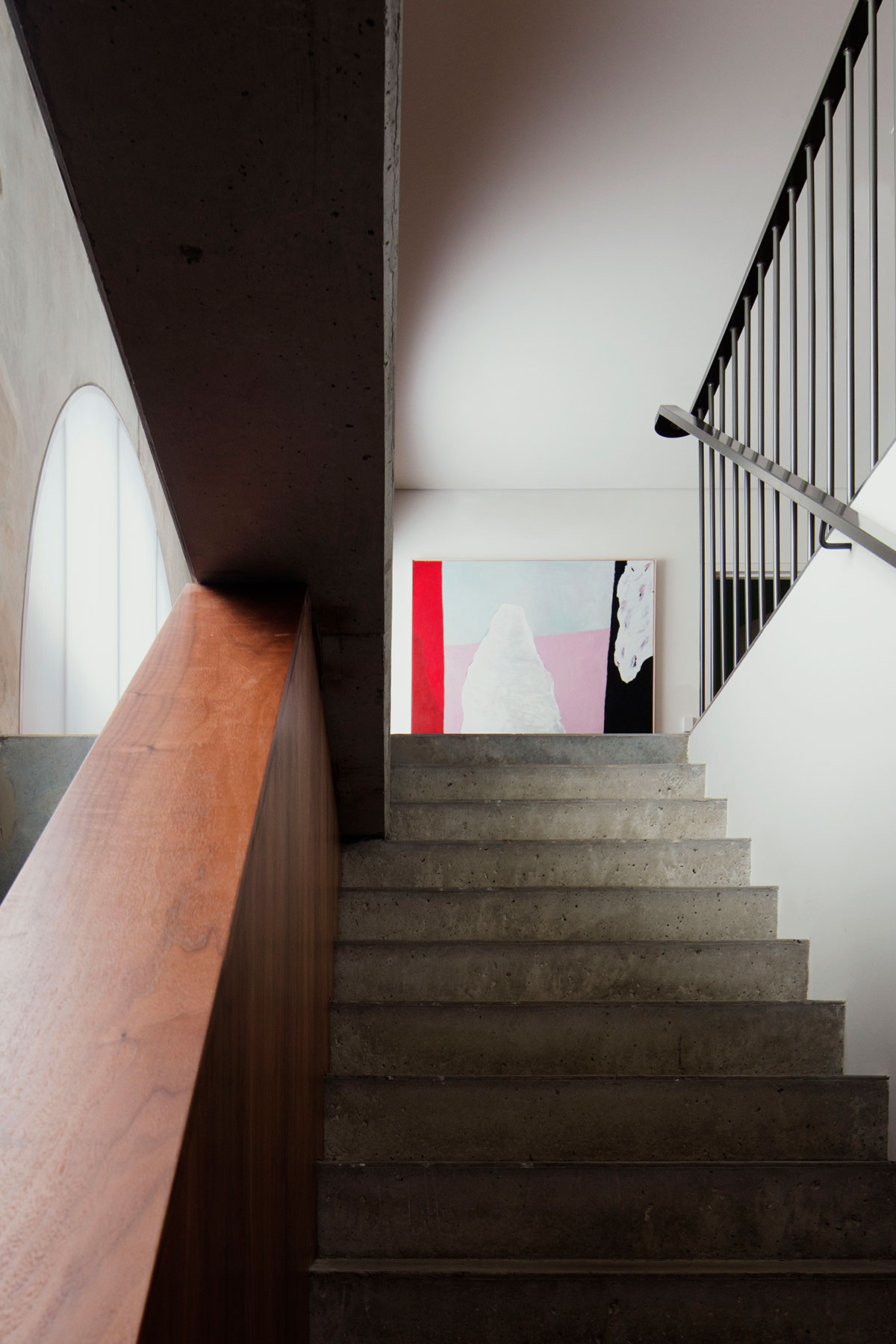 "Concrete precast panels are deployed to be both the finishing material and the building structure. By using this commercial construction system as the main conceptual organising principle, the project was able to gain significant budget and time savings, while maintaining legible design integrity and innovation in housing type. There are only two panel types in the project; one for the ground floor running east-west parallel to the street, and one for the first floor running north-south pointing to the city. The four panels on the ground floor support the four on the first floor and interlock like a lattice, staying secured by gravity with some lateral bracing." – Nic Brunsdon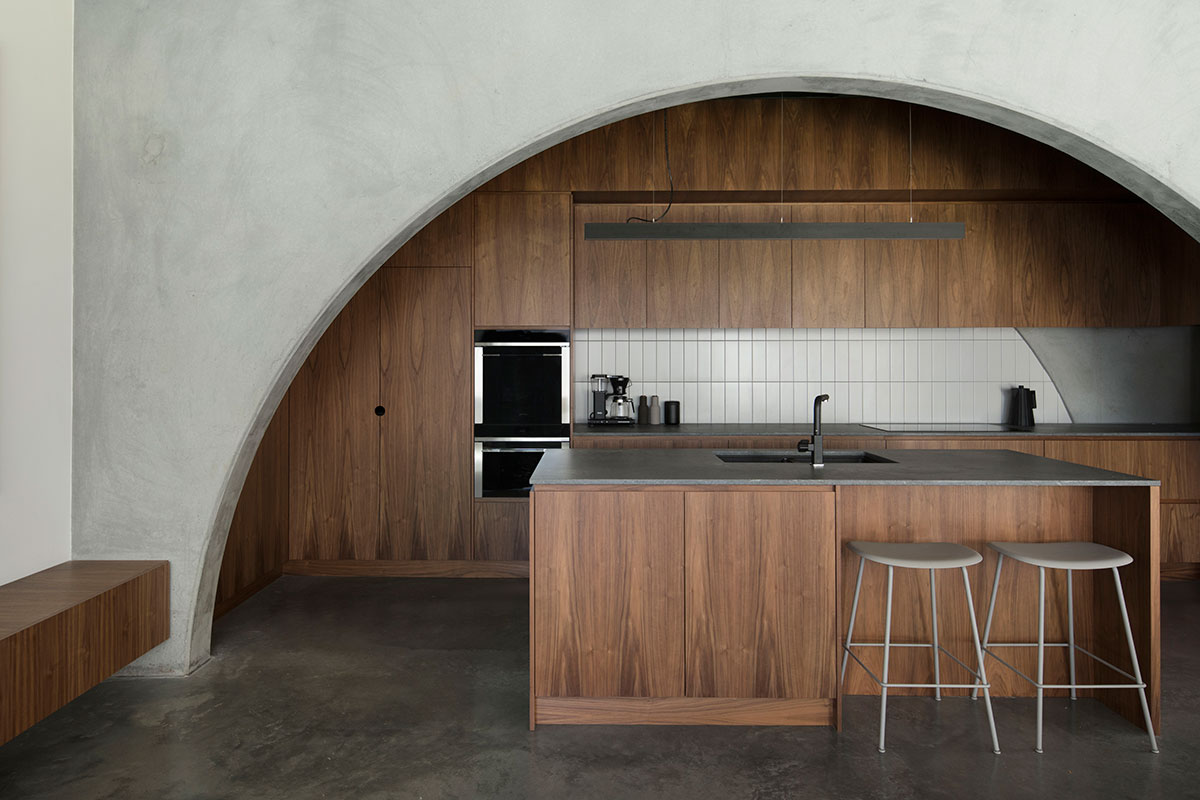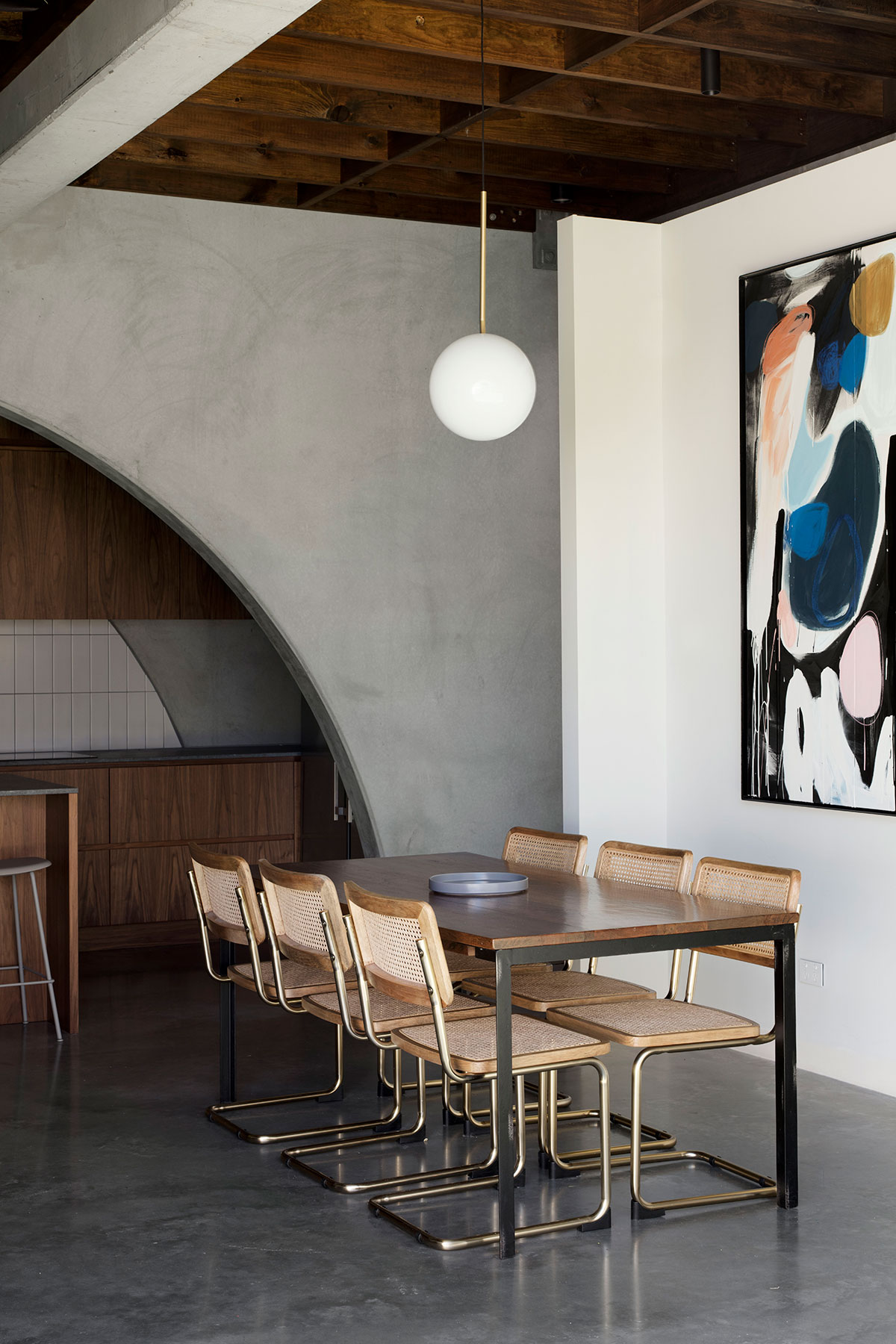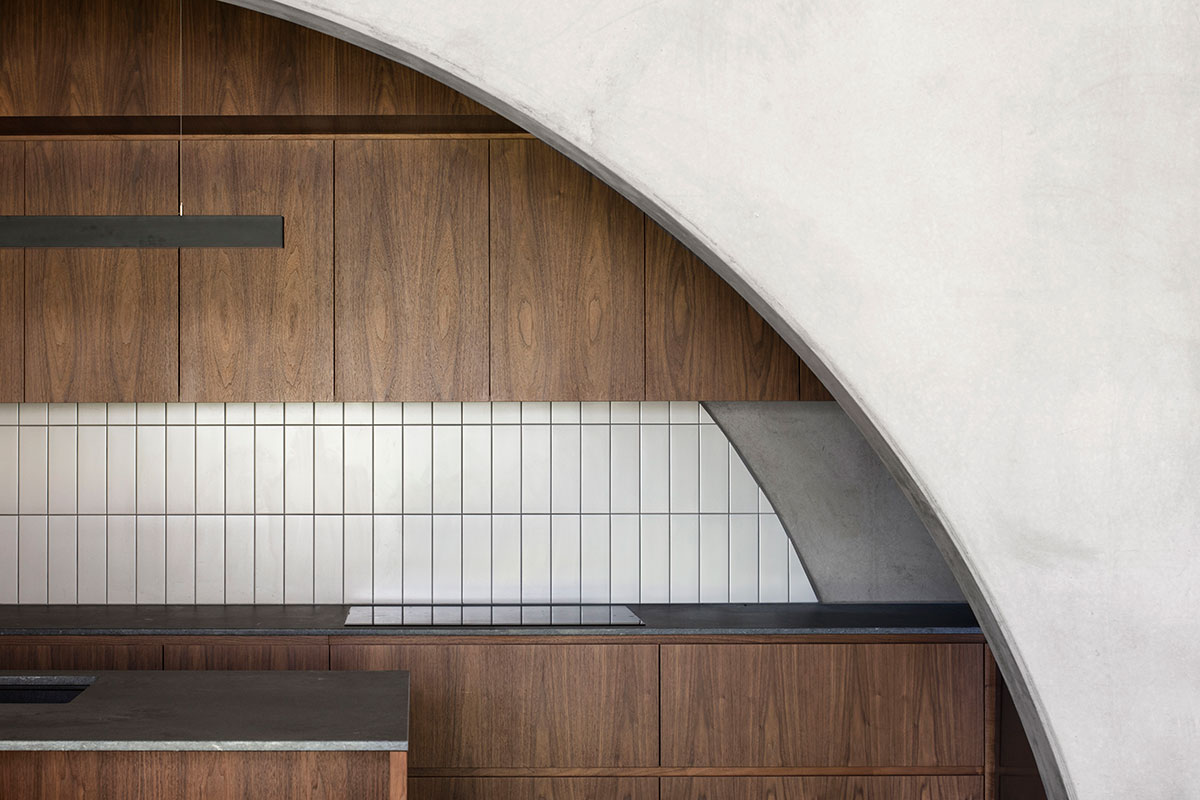 The panels on the ground floor divide layers of privacy from the street front back towards the rear of the property from the garage, gallery, vestibule, kitchen, then living and garden. On the first floor, the panels give long views back to Perth city on the south side and welcome northern light into bedrooms. It also allows for interesting spatial dynamics and vertical and oblique views through and out of the house as these spaces overlap.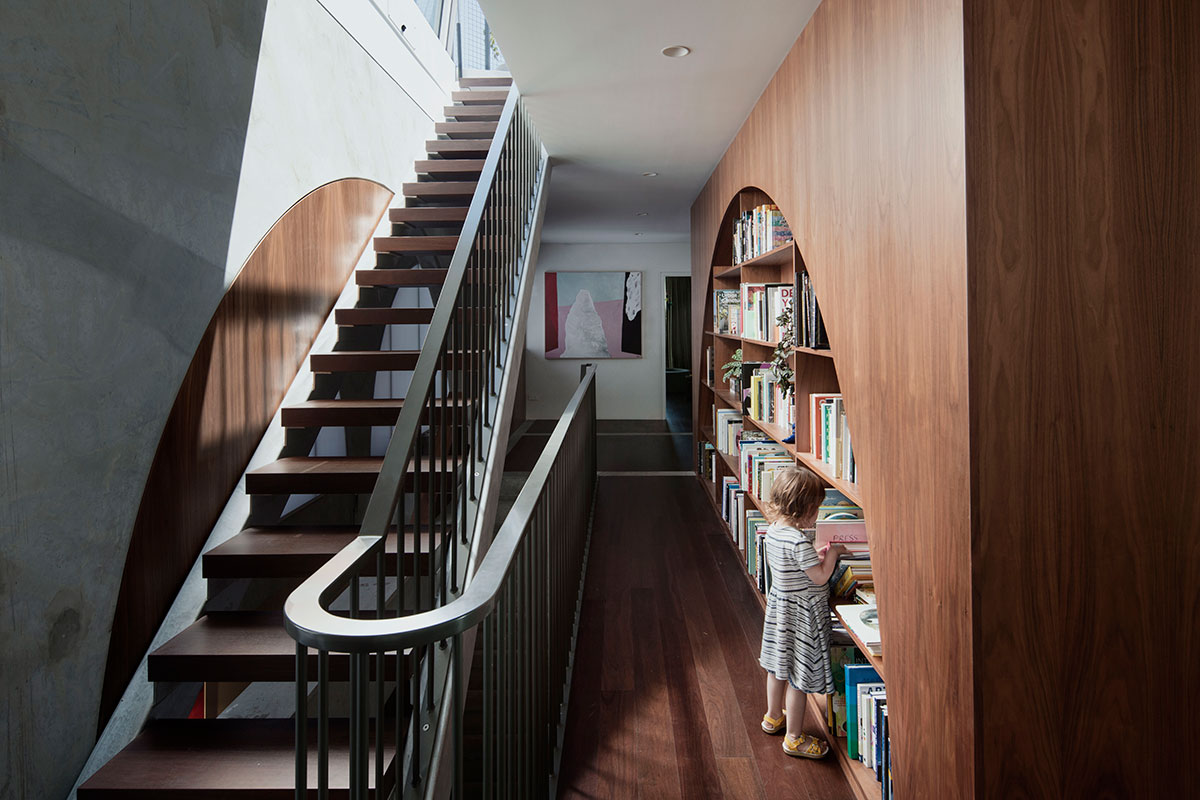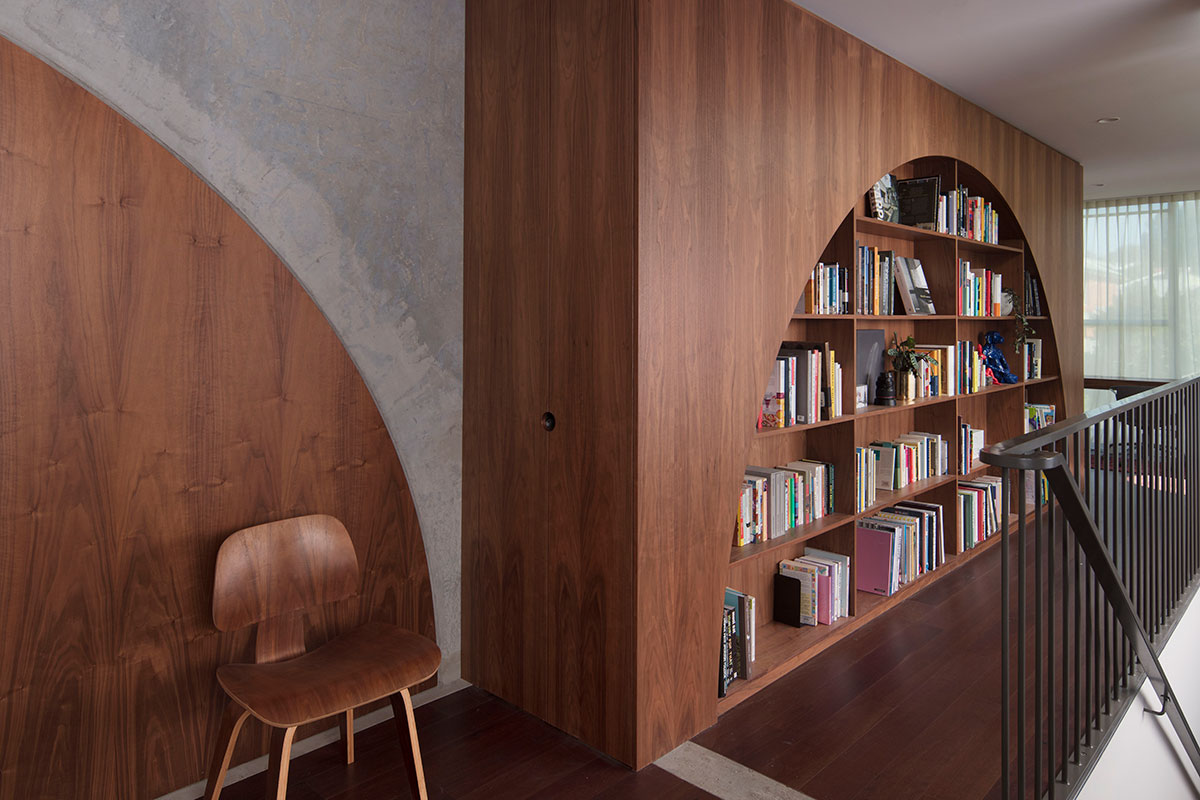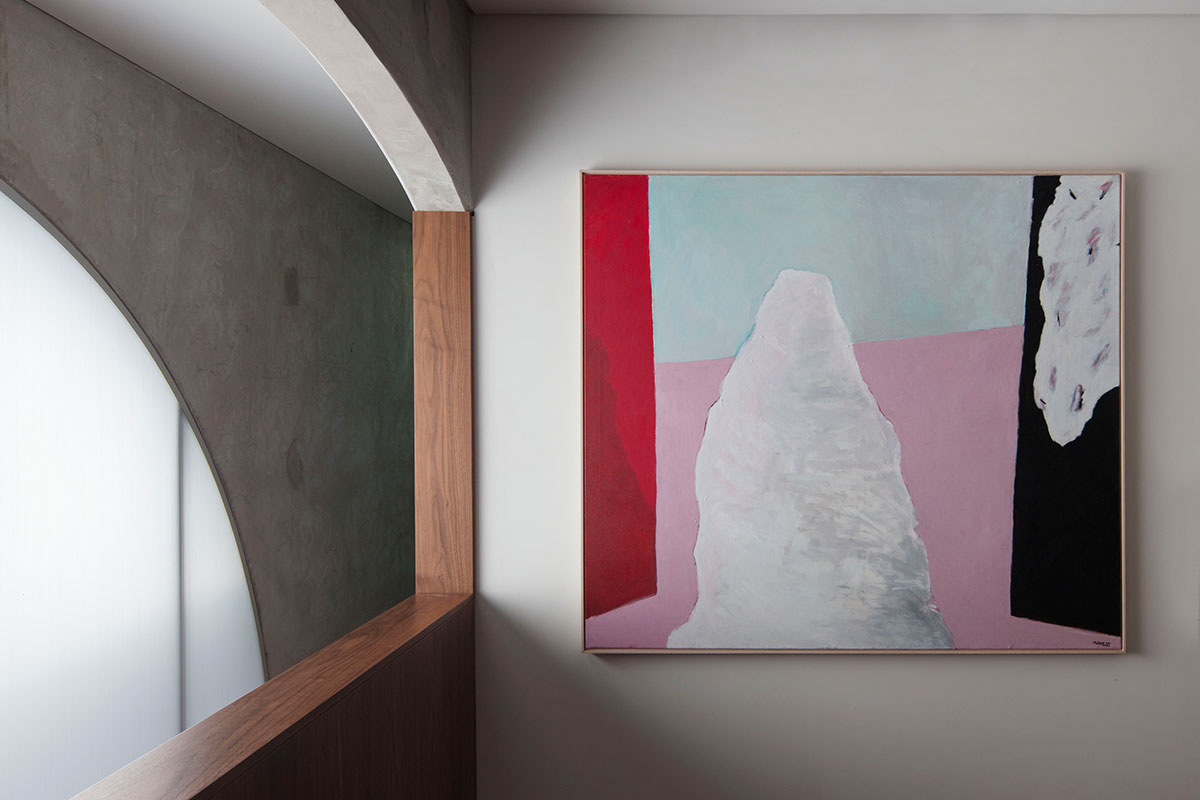 "The material palette is deliberately restrained to these three treatments; raw concrete for the heavy and hard-working elements like the structural panels and the floor, timber for the intimate moments like furniture, kitchen joinery, balustrades and bedheads, and the translucent sheeting to mediate the hard east and west sun and provide soft light to the height of the interior spaces." – Nic Brunsdon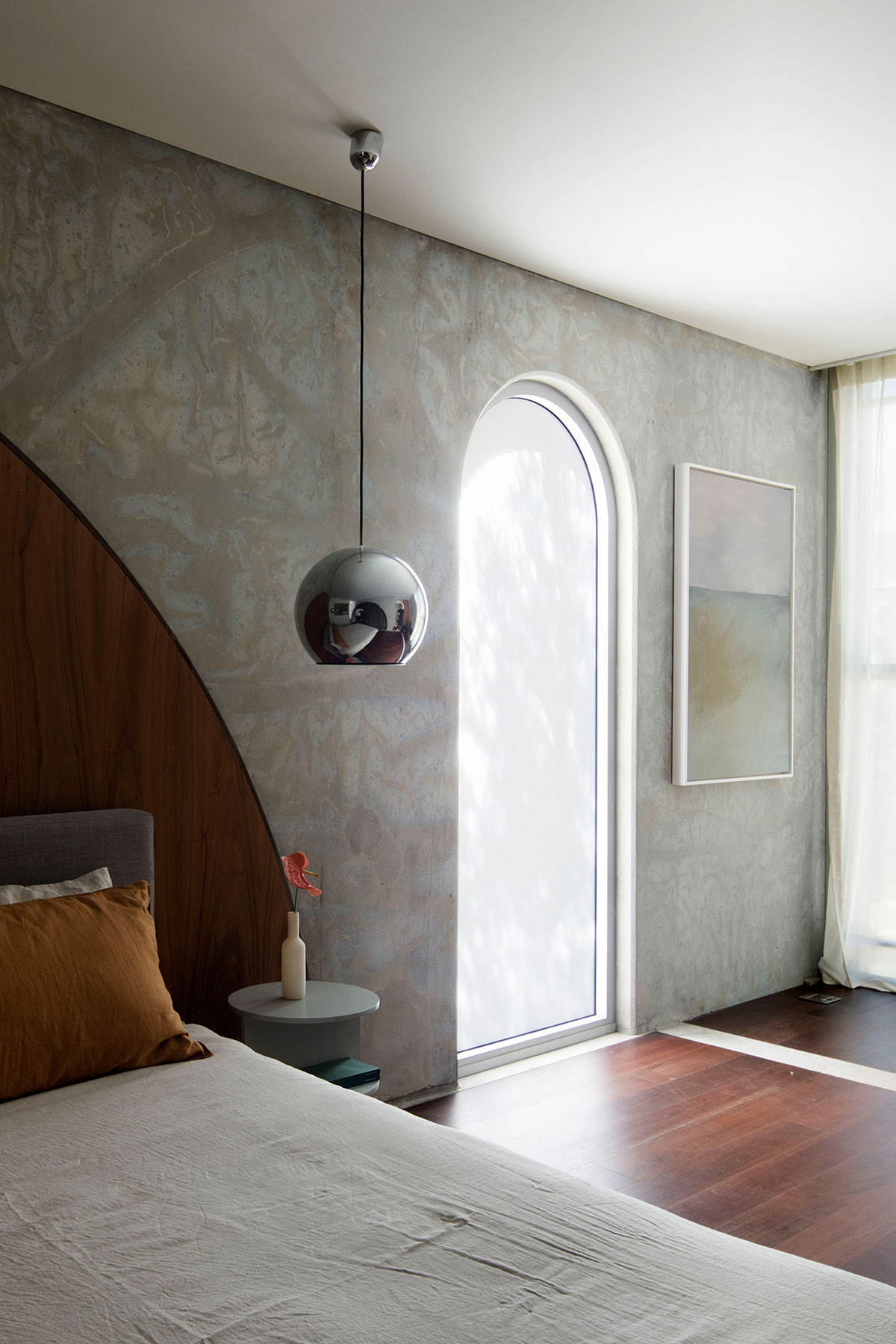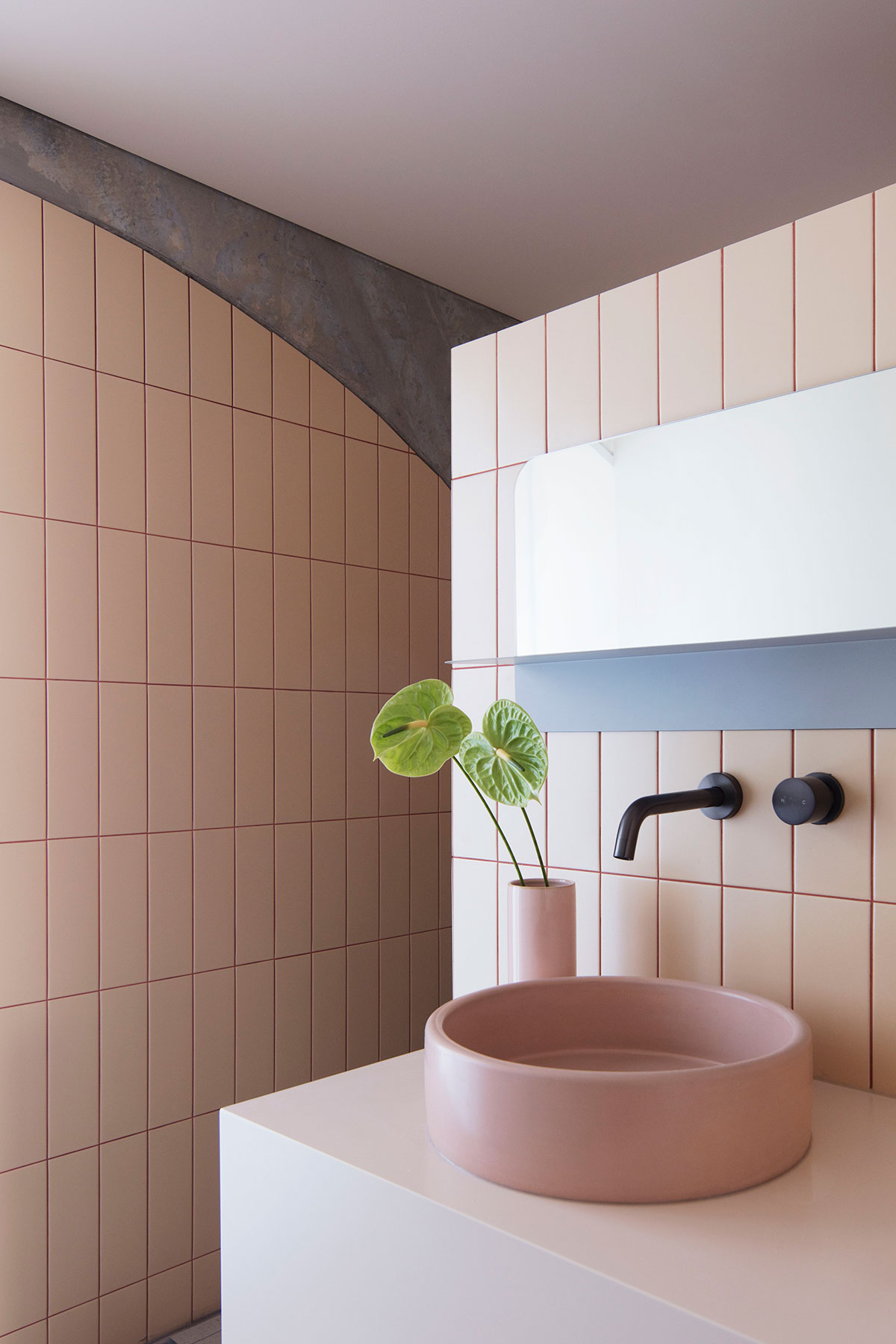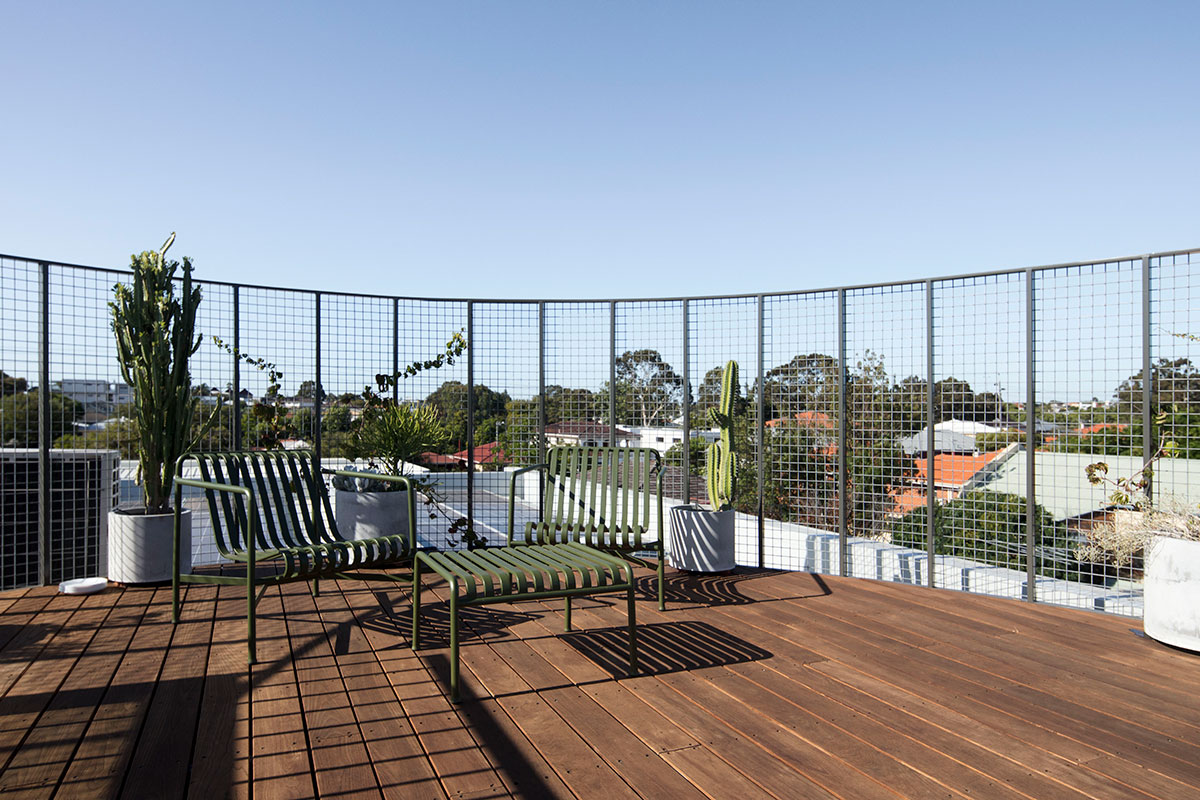 With a small site and tight budget, the team managed to create a new home that features simple yet complex spaces that are compressed and dark, high and washed, raw and unfinished, and rich and intimate.
Project: North Perth House
Architect: Nic Brunsdon
Location: :Perth, Australia
Type: New Build
Photography: Ben Hosking