An alternative to your conventional light fixture, the Normann Copenhagen Bell Lamp brings nothing but style. The expression is robust, the form is simple. Bell is a ceiling lamp that gets its name from its characteristic bell shape. Its round, even surface gives the lamp the impression of having been cast. Rather than being hidden, the meeting between the lead and the lamp is accentuated in a modern and original way.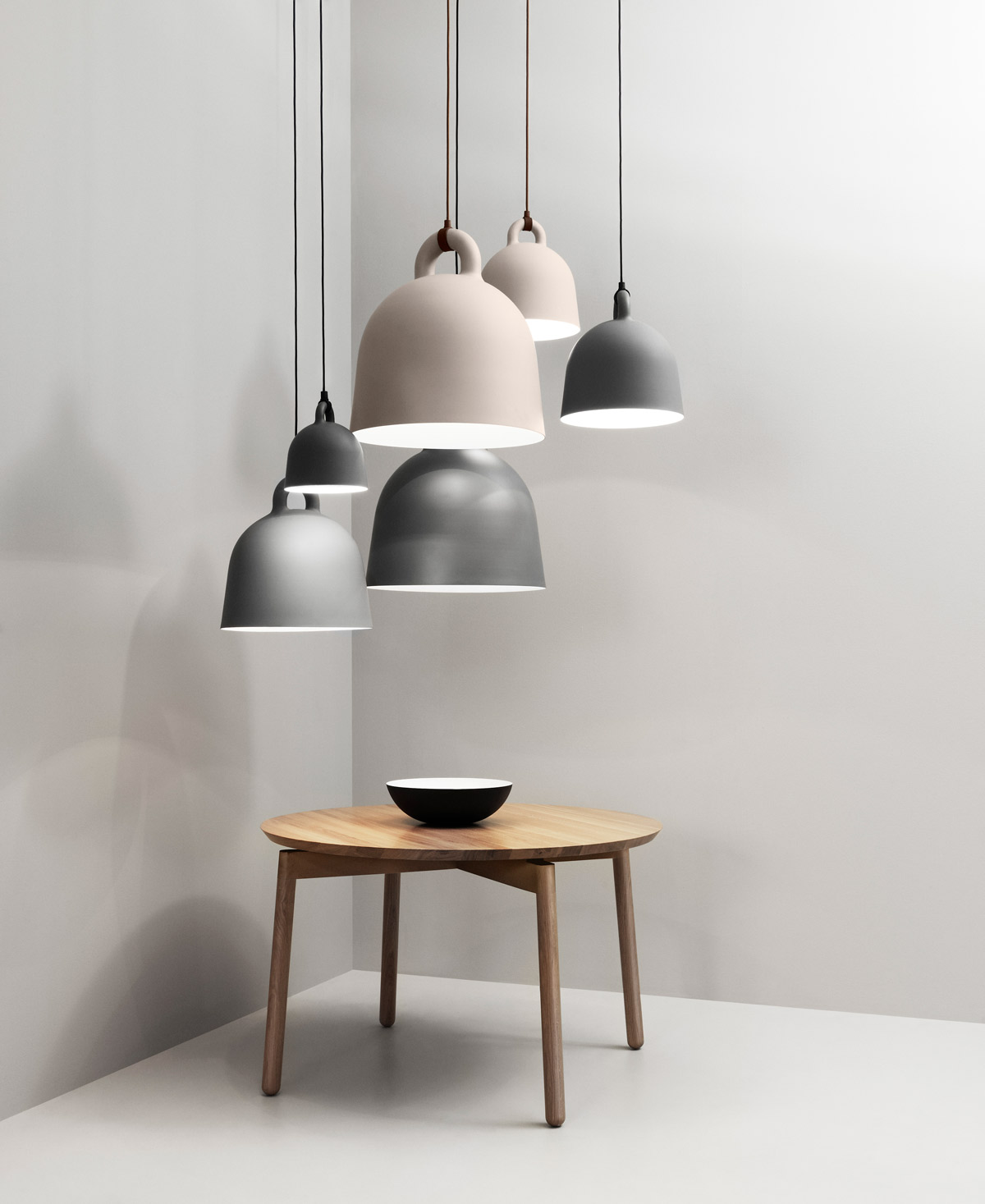 With Bell, designers Andreas Lund and Jacob Rudbeck have focused on designing a lamp where the design of the fixtures has space to unfold. The contrast between the materials creates a modern lamp. Bell is a directional lamp that changes character and creates new experiences when a person moves around it. The light inner side reflects the light, which falls like a cone and provides good lighting over the dining table, for example.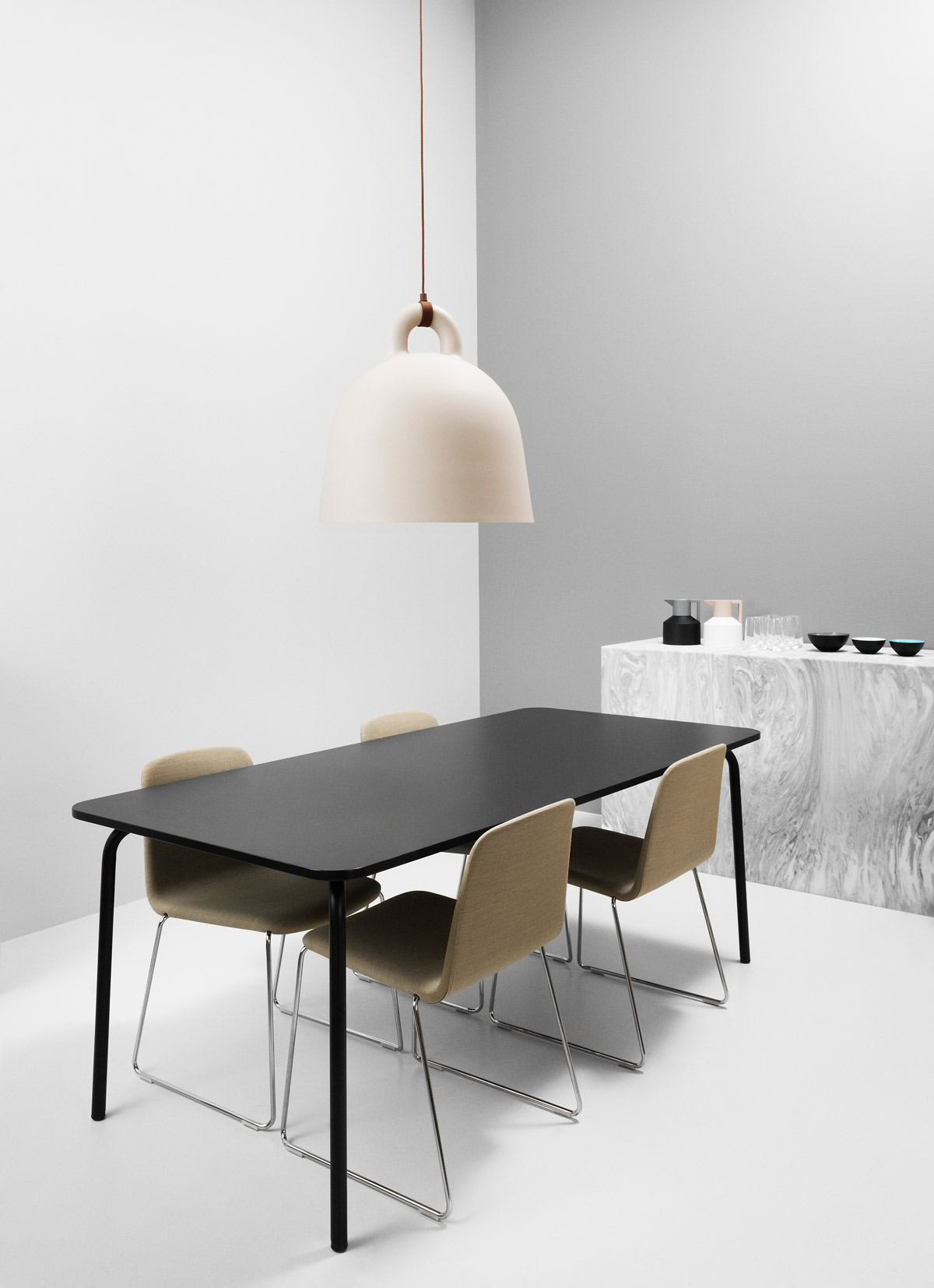 Andreas Lund and Jacob Rudbeck explain: "Often, the fixtures, or the part that connects the lead to the lamp, are not the primary aspect of a lamp's design. They are more of a necessity. In Bell, you have a lamp where the connection between the lead and the lamp is evident. Just as light is a gatherer, the bell has historically been used to call people to come together – to gather people. With its bell shape, Bell can also be used to create a cosy place to gather in the room."
Bell is available in four sizes, making the lamp ideal for a number of uses. Hang a mix of sizes in a cluster, and achieve a dramatic visual effect, use a large Bell over the dinner table, or hang the small ones in pairs in the kitchen. The Bell lamp will adorn any room in the house.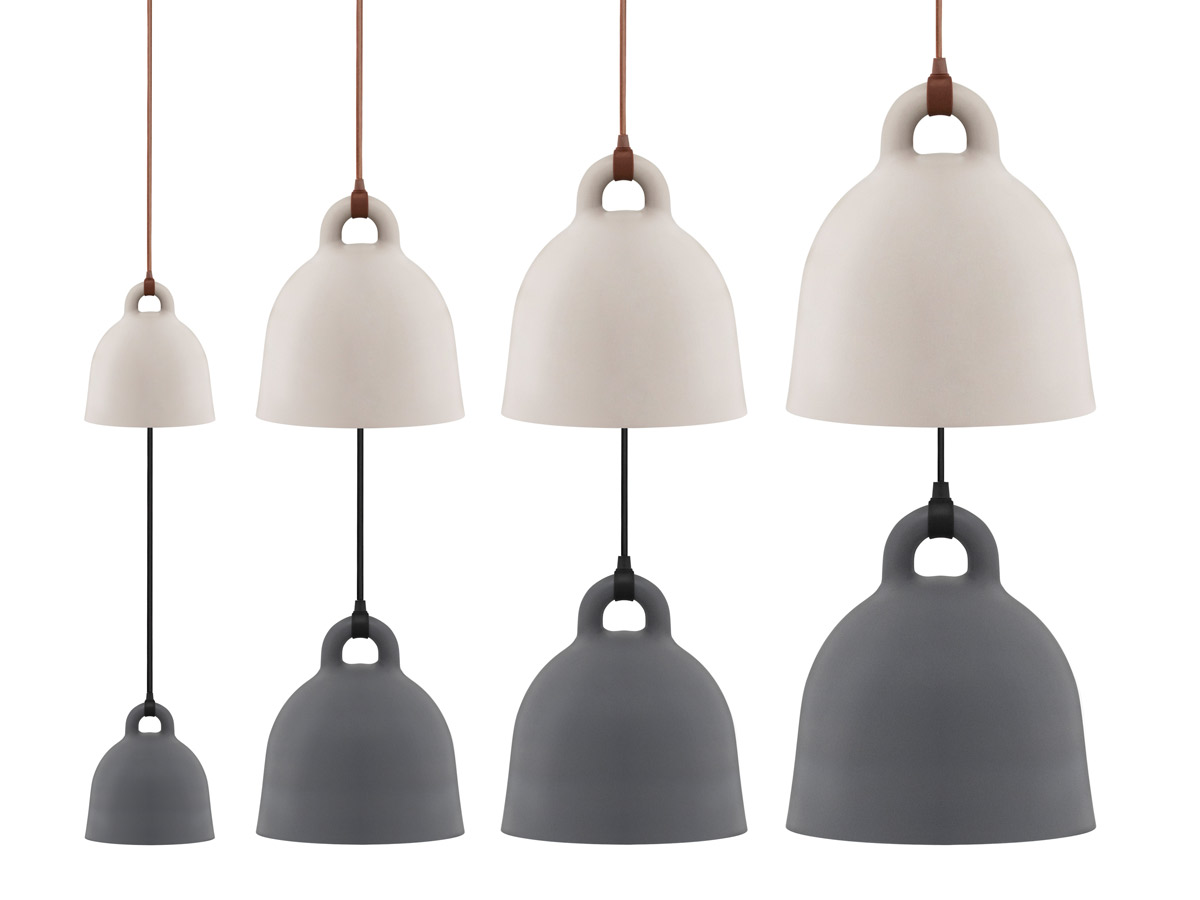 Expanding the collection of colours, the Bell lamp was recently dipped in the monochrome paint bucket, and is now available in two new stylish versions: deep black and pure white. These classic colour shades will provide even more furnishing opportunities for the popular lamp. In black and white, Bell moves into the intersection between the rough and the classic, allowing it to fit effortlessly into a wide range of interiors.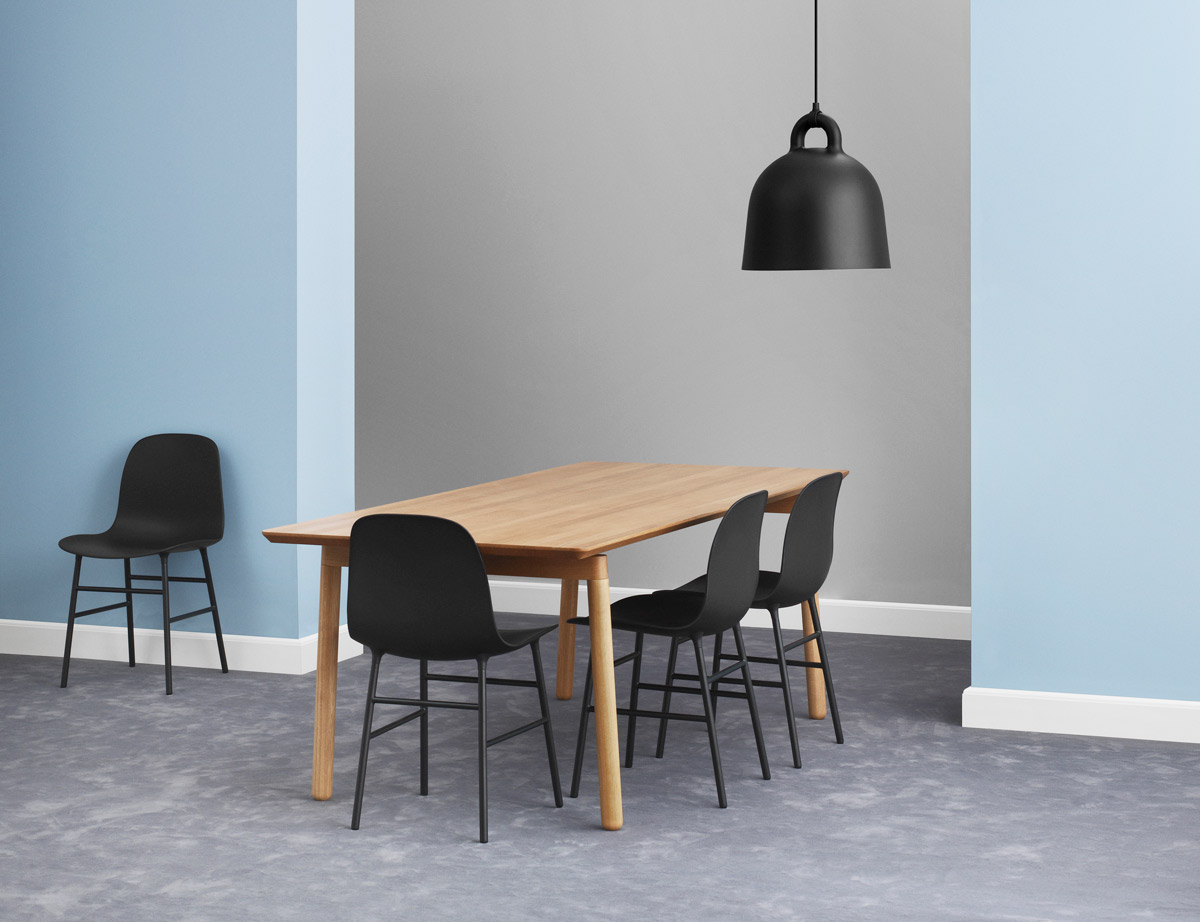 Shop Normann Copenhagen's iconic Bell Lamps online at Hunting for George now, or pop into our Richmond showroom for a little styling advice from our shop guru's Bonnie and Jess!