When was the last time you actually got a good night's sleep? Yes, investing in quality sleep is just as significant as proper diet and exercise. And out of all the factors determining the quality of your doze, we're proud to say we can help you with one and probably the most overlooked: a comfortable sleeping environment.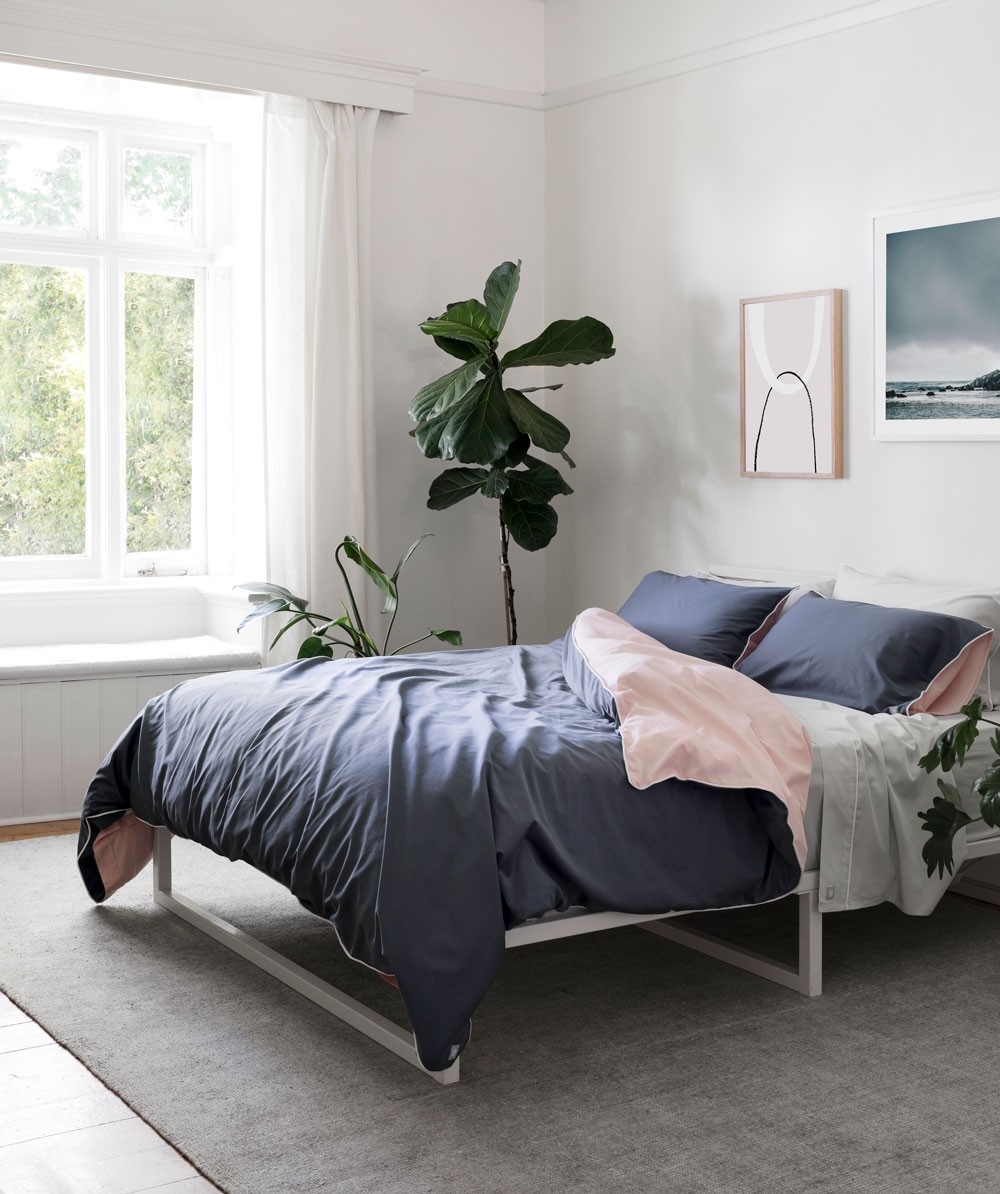 At Hunting for George we are passionate ambassadors for a good night's sleep and our designer Quilt Cover Sets are just the trick. One of our best-sellers, the Mr & Mrs Smith Quilt Cover Set is classic, unisex and guaranteed to make sleeping 98.9% better. Featuring a reversible design, Grey Navy on one side and Pale Pink on the other, you can flip depending on your mood. But of course that's just some of its rad features, we've listed below some more things you need to know before getting your new set.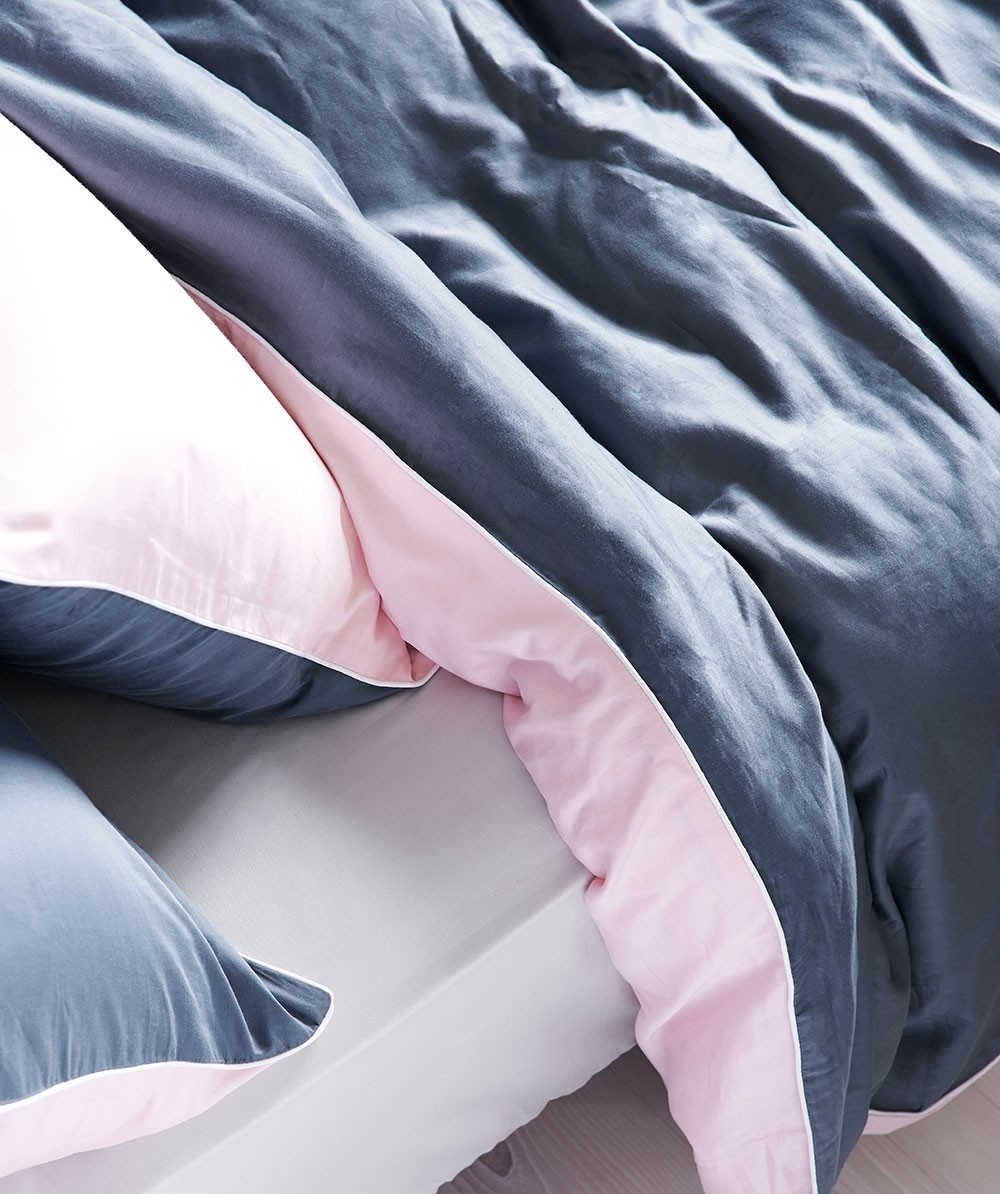 Thread Count
Thread count refers to the number of horizontal and vertical threads per square inch. Most of the time, the higher the thread count, the softer and finer the fabric of the bed linen. Our signature Hunting for George cotton bedlinen is incredibly soft and made with 400 Thread Count. So expect nothing but a plush and comfortable quilt that would surely put you into a deep sleep in no time!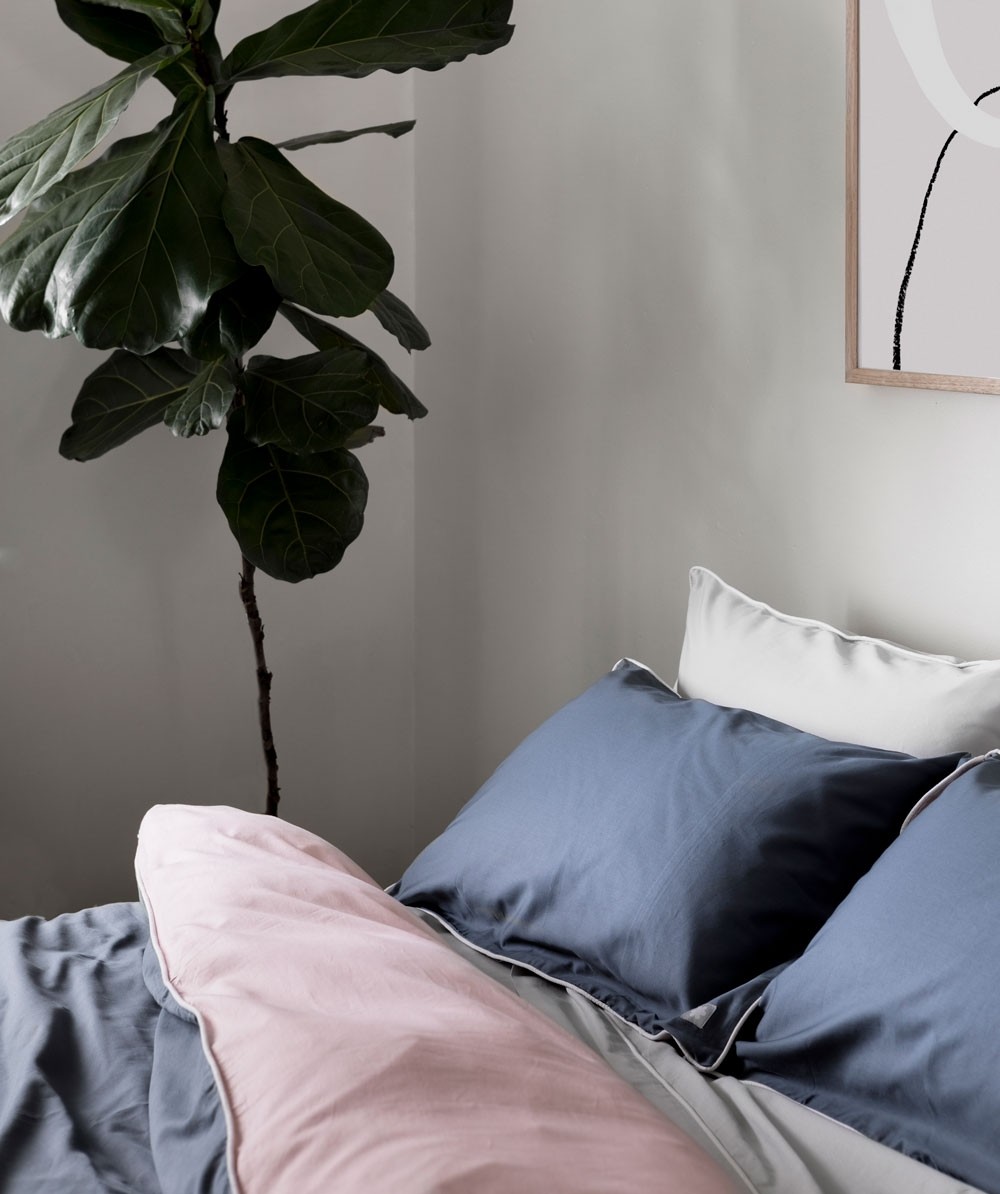 Breathability
Hunting for George bed linen is free from harmful chemicals. Mr & Mrs Smith Quilt Cover Set is made from 100% Pure Cotton Sateen which results into a very soft, lustrous, and luxurious sheen with remarkable breathability. Sateen sheets drape well and are generally more tightly woven making it ideal for year-round comfort, regardless of the season.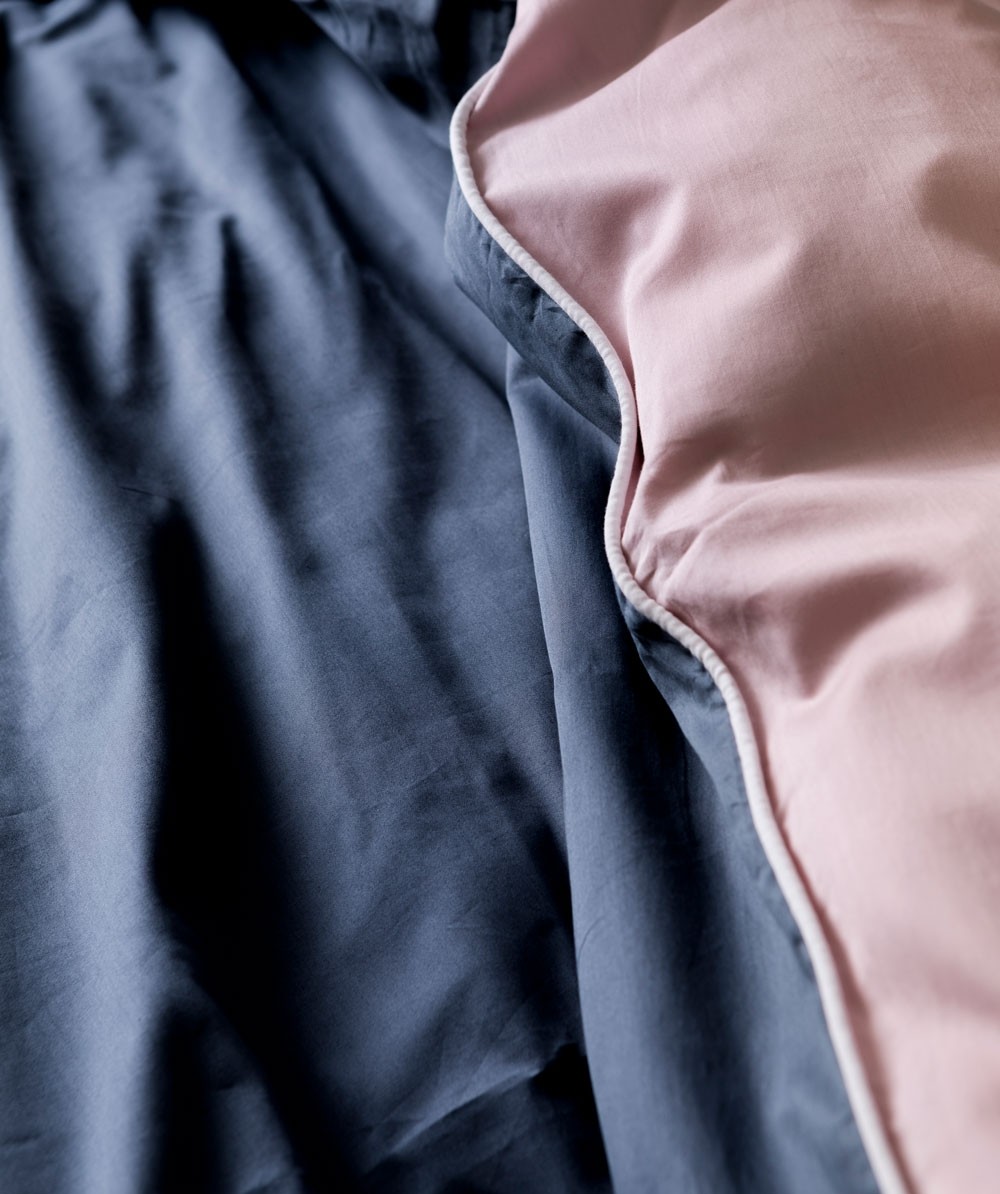 Proper Care
We typically spend a third of our lives in our bedroom, so your linen really takes a beating from daily use. Of course we want them to be looking fresh and fab throughout their lifespan, so there are some pointers to keep in mind when caring for your quilts and keeping them immaculate.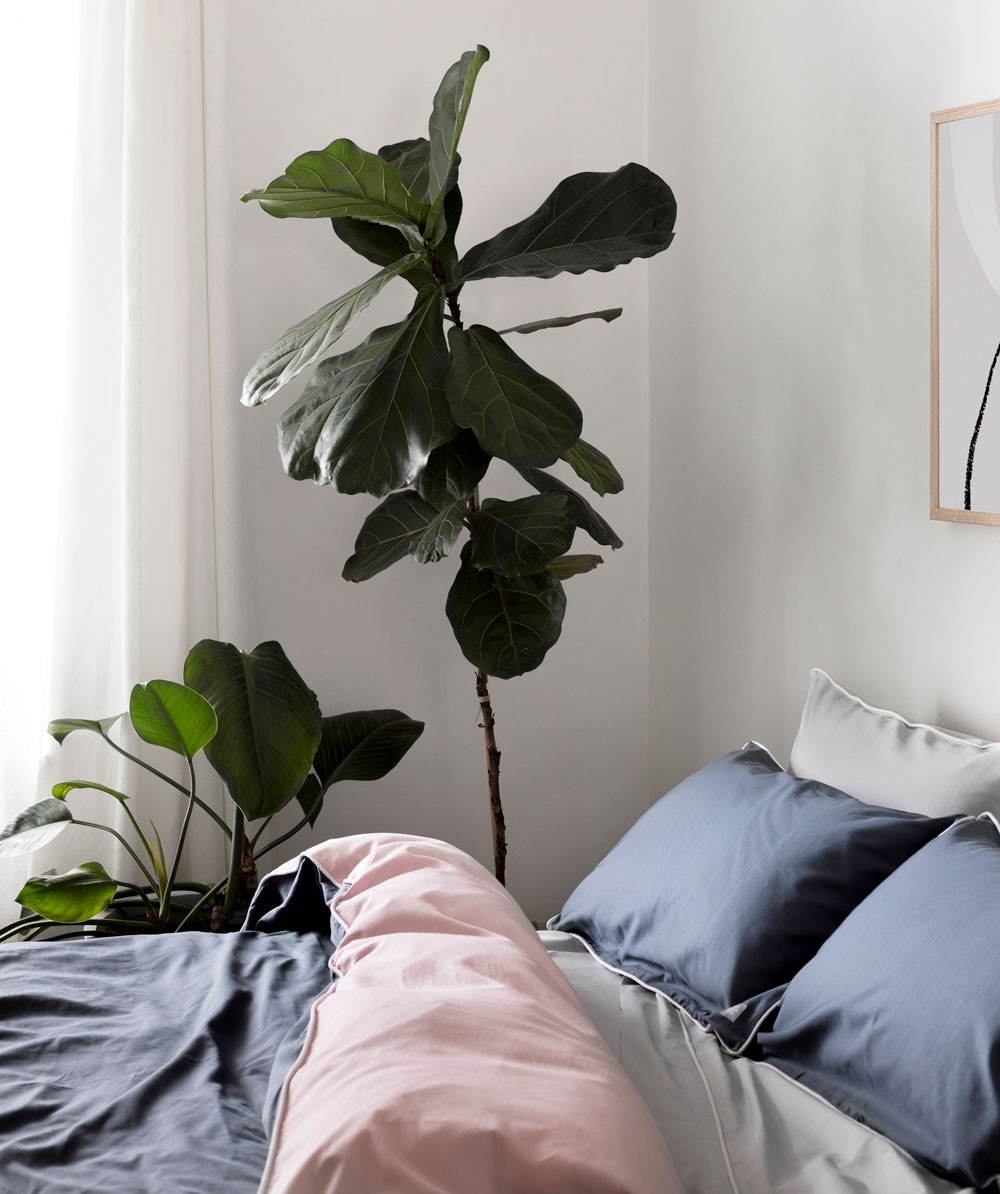 Washing your quilt covers should be done gently and in a very careful manner. Set your washing machine to a gentle cycle and use only gentle detergent. Do not use bleach or fabric softener because it can damage the fibres and make the sheets less soft over time. If you do use bleach, only use a colour-safe bleach substitute to keep your whites white and other colours vivid.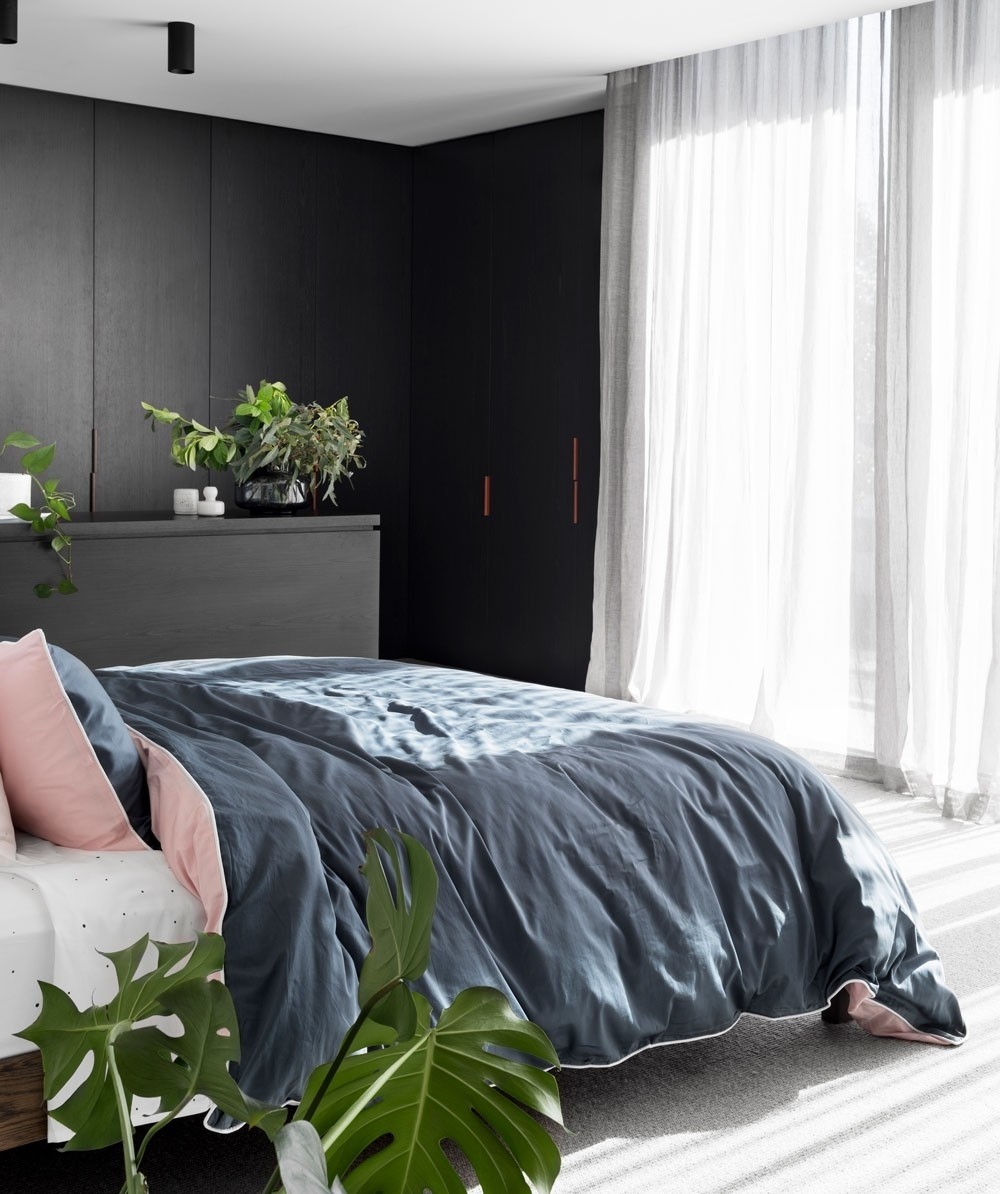 At Hunting for George, we absolutely love creating inspiring bedroom spaces. We've designed the Mr & Mrs Smith Quilt Set to be styled with either the Smoke Sheet Set or Eskimo Sheet Set, so you might want to have a look at a new sheet set too!
Smoke Sheet Set
The Smoke Sheet Set is part of our Classics Collection. This barely there grey will go with everything and the white piping detail adds an extra touch of luxury. The Smoke Sheet Set is extremely versatile and easy to style with a range of different quilt covers, but we definitely recommend styling it with the Mr & Mrs Quilt Cover Set!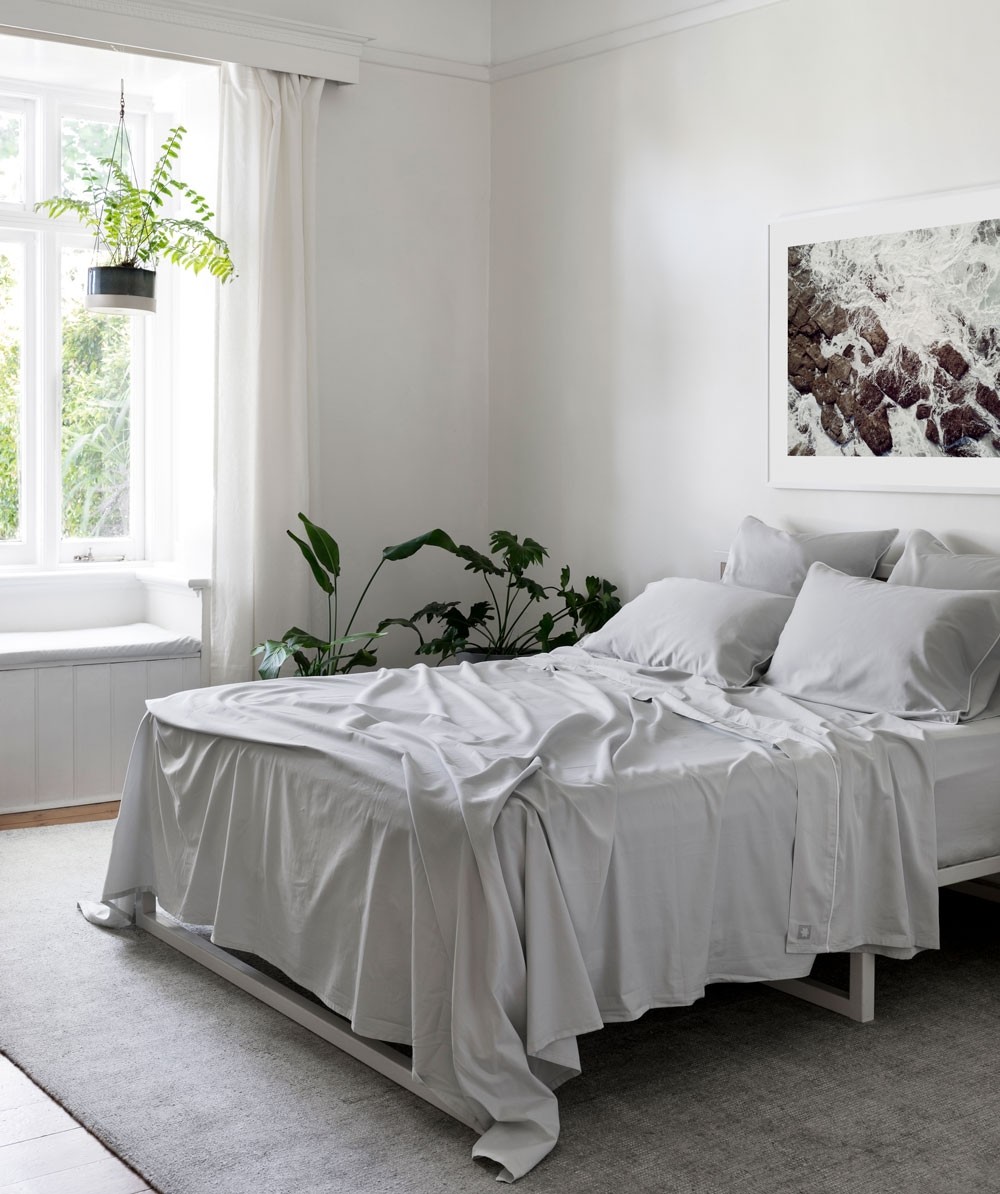 Eskimo Sheet Set
Passionate about clean lines, minimalist design and iced chai latte's, this setter of trends is always one step ahead of the rest. The Eskimo Sheet Set is also a part of our Classics Collection and is an extremely versatile pattern that can be paired with a range of designs. Featuring bright white cotton with a subtle irregular charcoal polka dot pattern and white piping detail.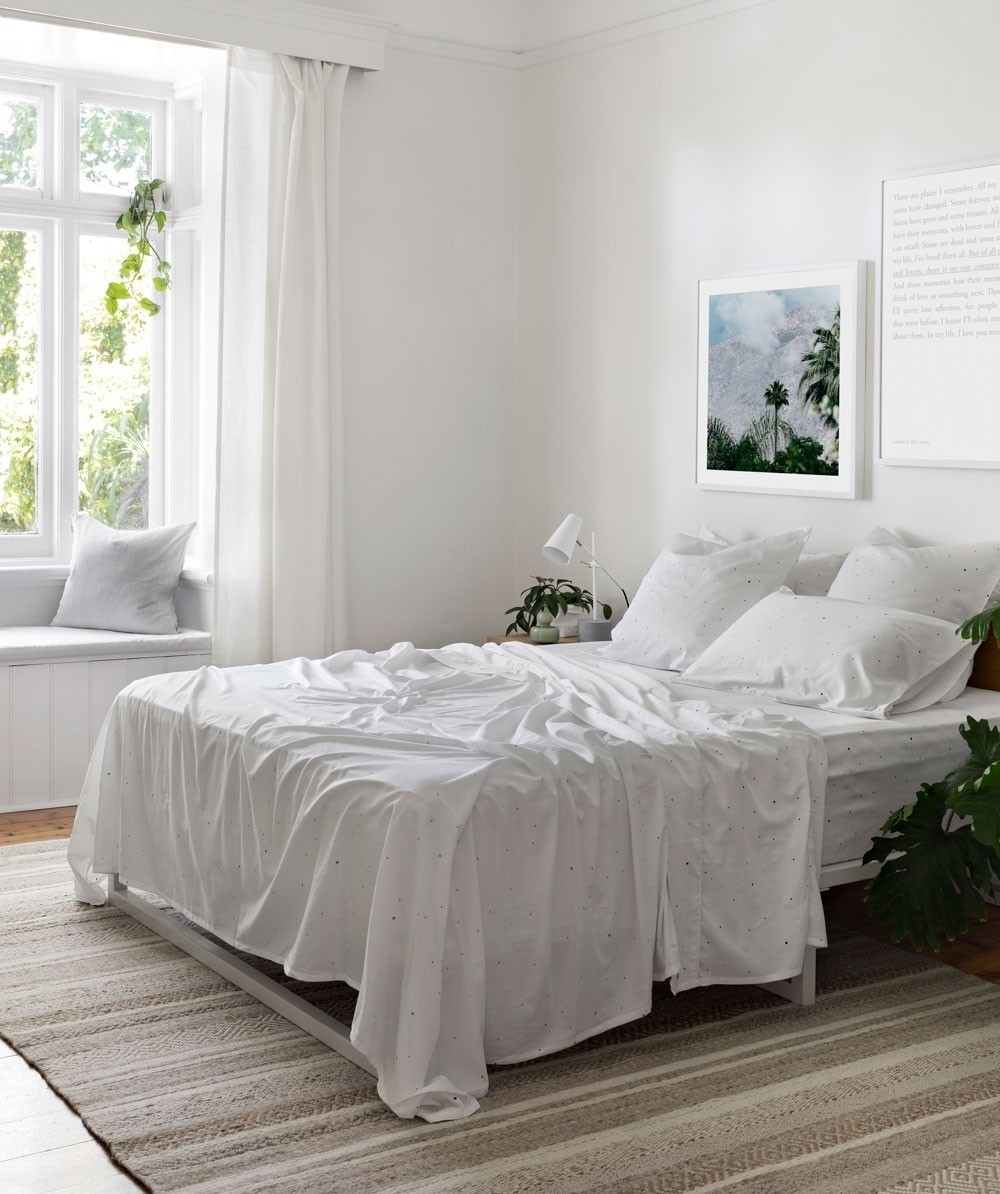 Talking about styling, we previously featured How to Style the Perfect Bed to Create a Magazine Worthy Bedroom so check that out if you need some help and a bit of inspo!
Each quilt cover is unique so all you need to do if find your favourite and say goodnight! Hunting for George bed linen is a dream to sleep in all year round, try it and you'll be as obsessed as we are. In fact, the more it's slept in, lived in and washed, the softer it becomes! Once you enter this wonderful world, you'll never look back! Team with Hunting for George Quilt Covers for the ultimate sleeping haven. Here are some of our faves:
By now I think we can all agree: there's no better feeling in the world than sleeping soundly. Especially when you're draped all over the comfiest quilt cover ever. Sleeping is definitely awesome, but sleeping in a Mr & Mrs Quilt Cover Set is an extraordinary experience!