Today we'll have a closer look at Mosman House, a renovation of an old federation house designed by Annabelle Chapman Architect. Located in front of Mosman Oval in Sydney, this house is a dilapidated federation building that over the years had been ignored and formerly broken into 3 apartments. Shall we go inside?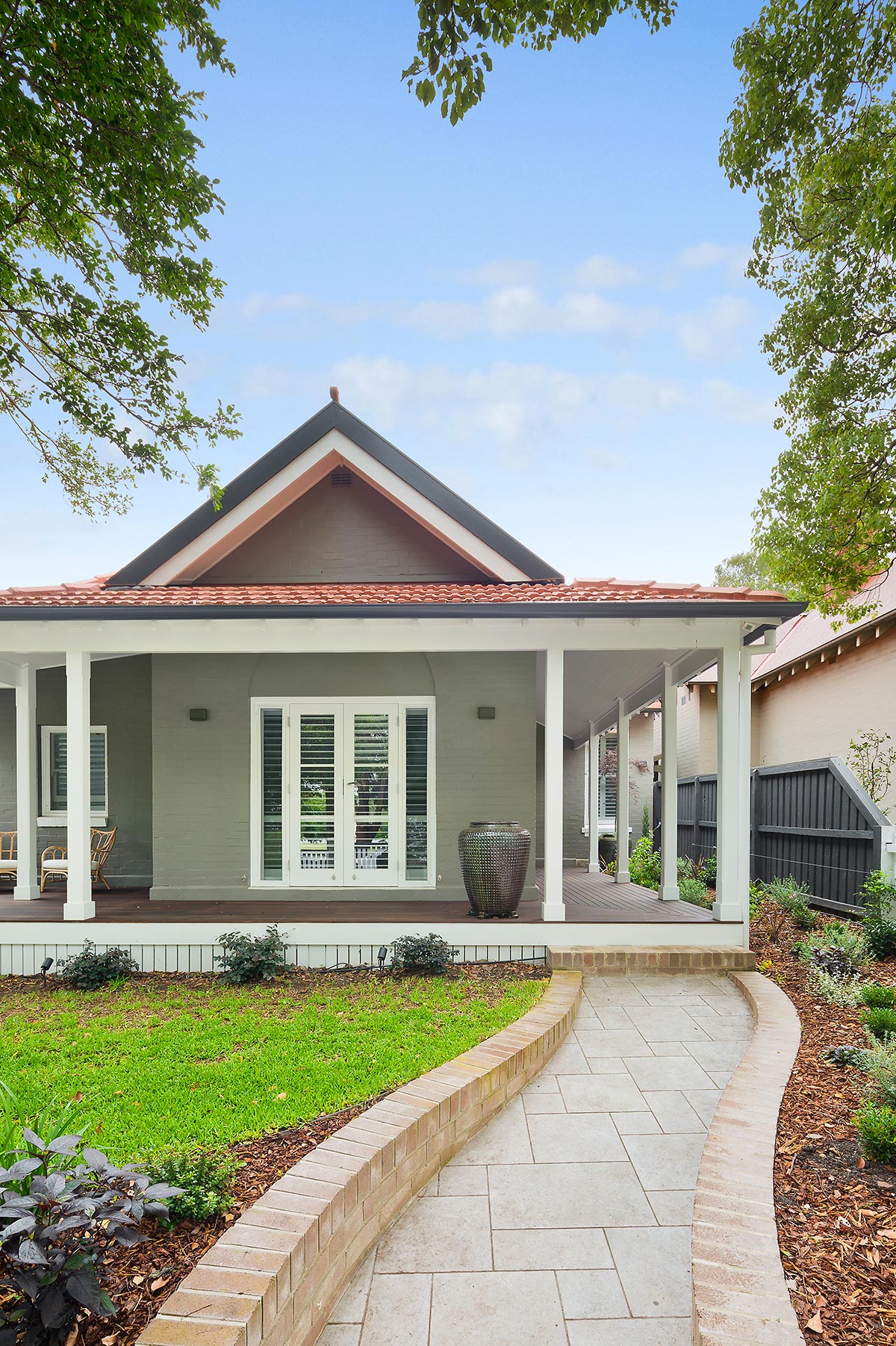 In the front section, the house was rebuilt containing a living room and two bedrooms, and the rear section was demolished. The rear of the house was designed with a new wide open plan modern kitchen/living room, with a master suite above the new rear addition. The living room ceilings were high enough to allow the windows to be generously reflected, bringing light to all sides of the room.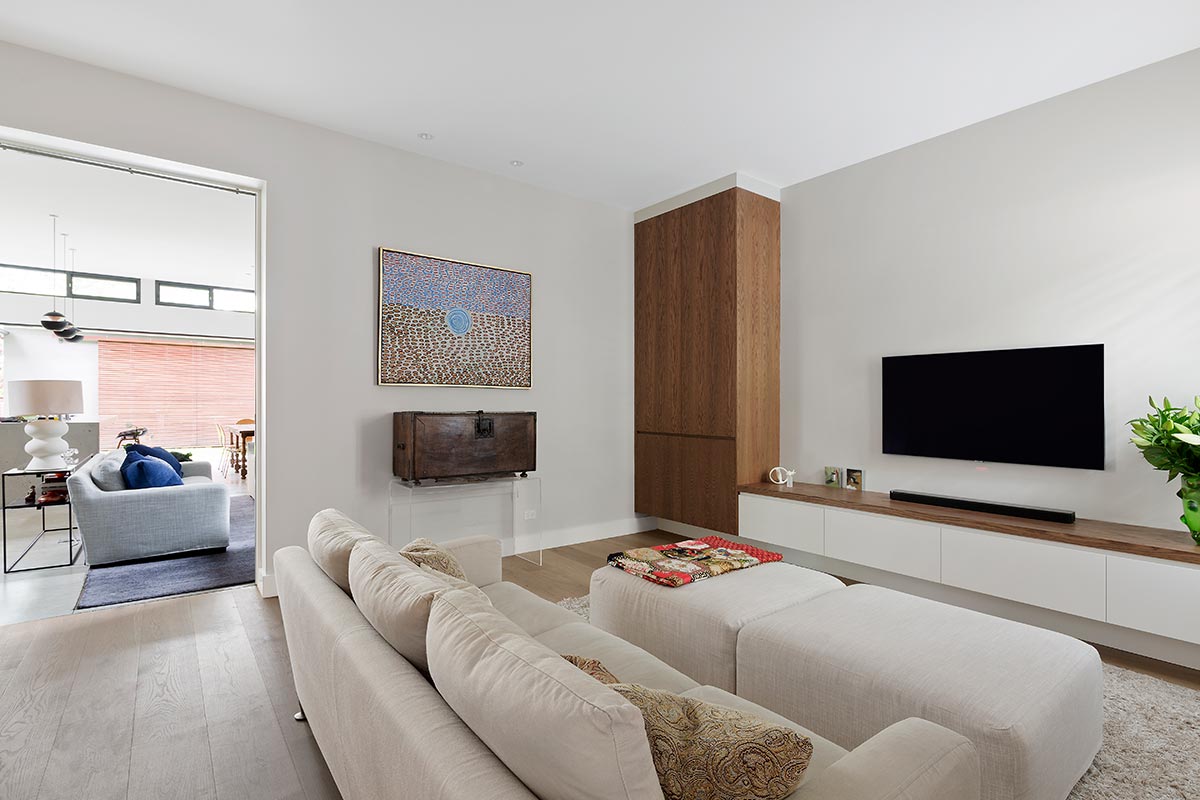 "The brief was to renovate an old federation house that had been neglected over the years and divided into 3 flats. All period detail had been removed, so a contemporary solution was required by the clients. Their quantitative brief was for a 3 bedroom home, all with their own bathroom and dressing room facilities, a formal sitting/television room, and a large open plan Living Room, Dining area and Kitchen opening onto the rear yard with covered and uncovered outdoor spaces." – Annabelle Chapman Architect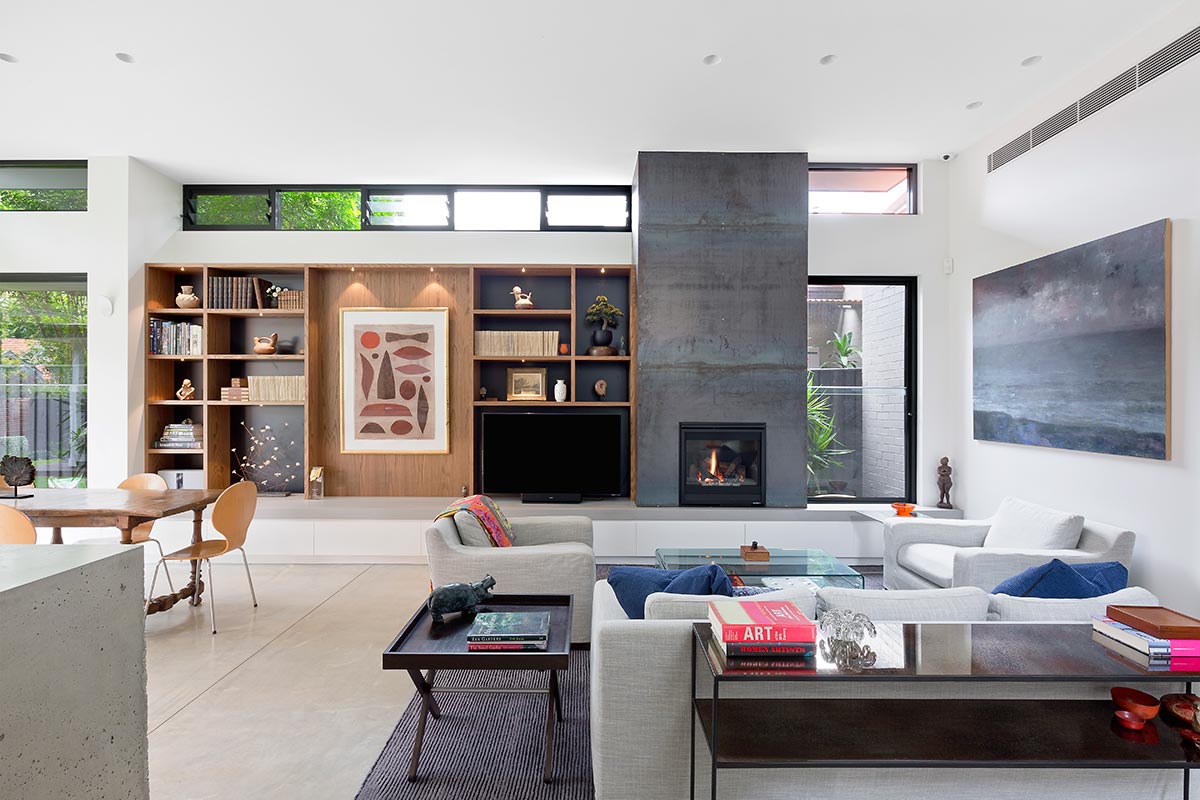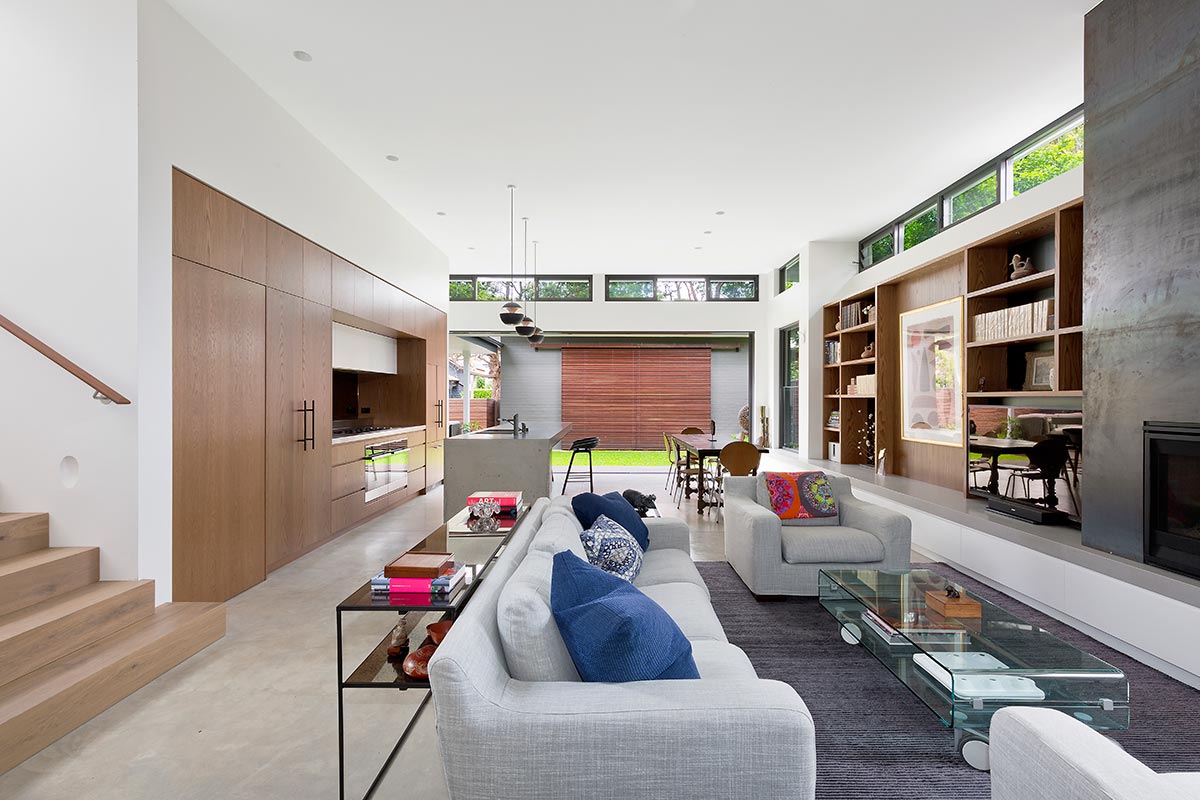 In the wide living room, a plain palette of polished concrete floors, oak veneer joinery, corten steel fireplace and clean white walls sits well. There are also generous high ceilings and large spaces in the master suite above the living room, with ample natural light.
Two bedrooms and a sitting room were preserved in the current front portion of the house. The rear section consisted of a two-level building, a large living, dining, north and west centered kitchen area on the ground floor, with clever allocation of support spaces for a large pantry, laundry and study to the pantry on the south side of the ground floor.
The team had built a Master Suite at the upper level, a bedroom with wide window openings, shaded by electronically controlled external louvres to meet the requirements of western sun and bedroom illumination.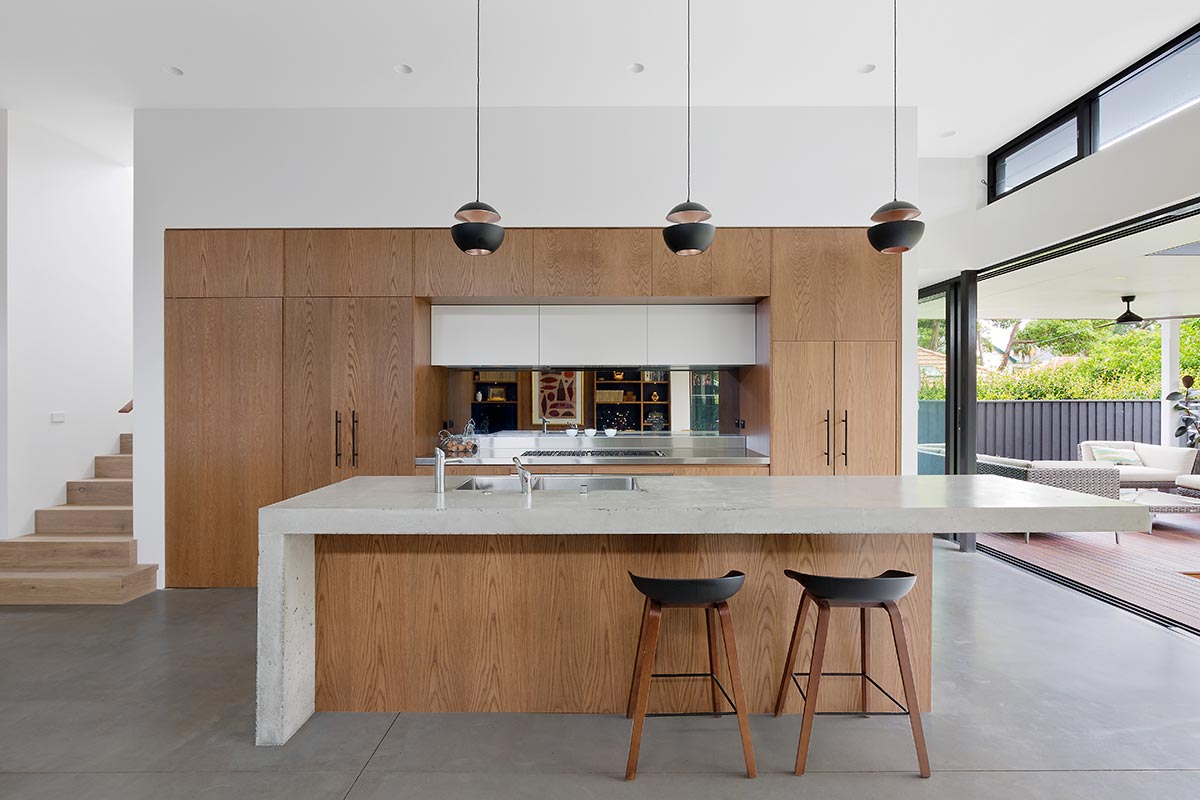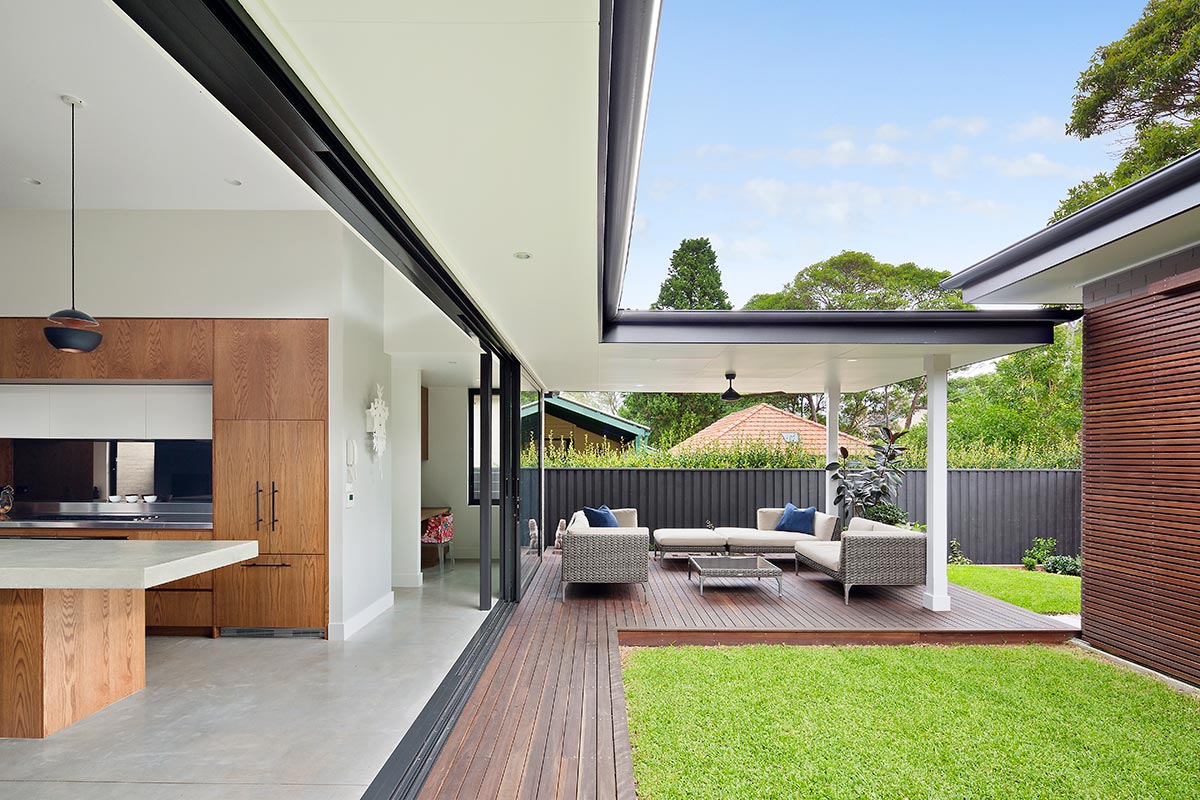 On the ground floor, the new rear Living Kitchen area has polished concrete floors and a concrete poured kitchen bench on site. A clear statement of timber panelling is present in the kitchen joinery, and the old section of the house and the new upper level of engineered oak timber floors.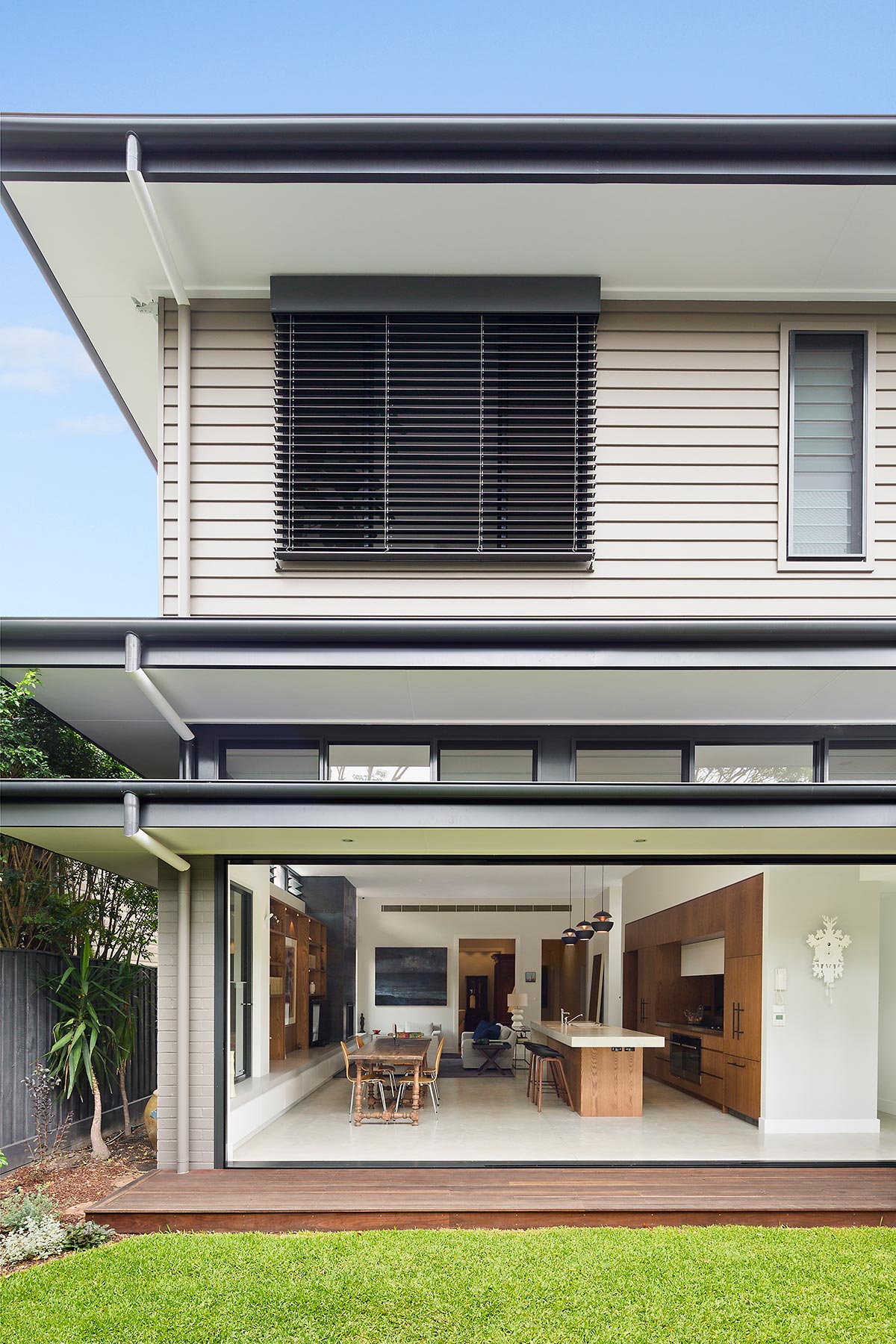 Project: Mosman House
Architect: Annabelle Chapman Architect
Location: Sydney, Australia
Type: Renovation
Builder: James Hurt Building
Structural Engineers: Peninsula Consulting Engineers
Photography: Simon Whitbread