Mill cabin sits in harmony with its surroundings, not competing or distracting from the environment. Set in the Snowy Mountains in Crackenback, on a naturally cleared site with magnificent views overlooking the New South Wales high country range. Embracing natural building materials where possible and featuring an understated design, reminiscent of the old stockman huts of the Australian high country. This modest yet breathtaking cabin is completely at ease in its environment, let's take a closer look…
A minimalist and modest approach to design and construction was the intention. Inspired by the traditional stockman's huts, a fixture of the alpine landscape that were built with humble means and with function in mind. Mill Cabin was designed and built by the homeowners, Niki Fisher and Trent Lowe, who were able to combine their skill sets of design and carpentry to create their ideal cabin that reflected their love of the outdoors.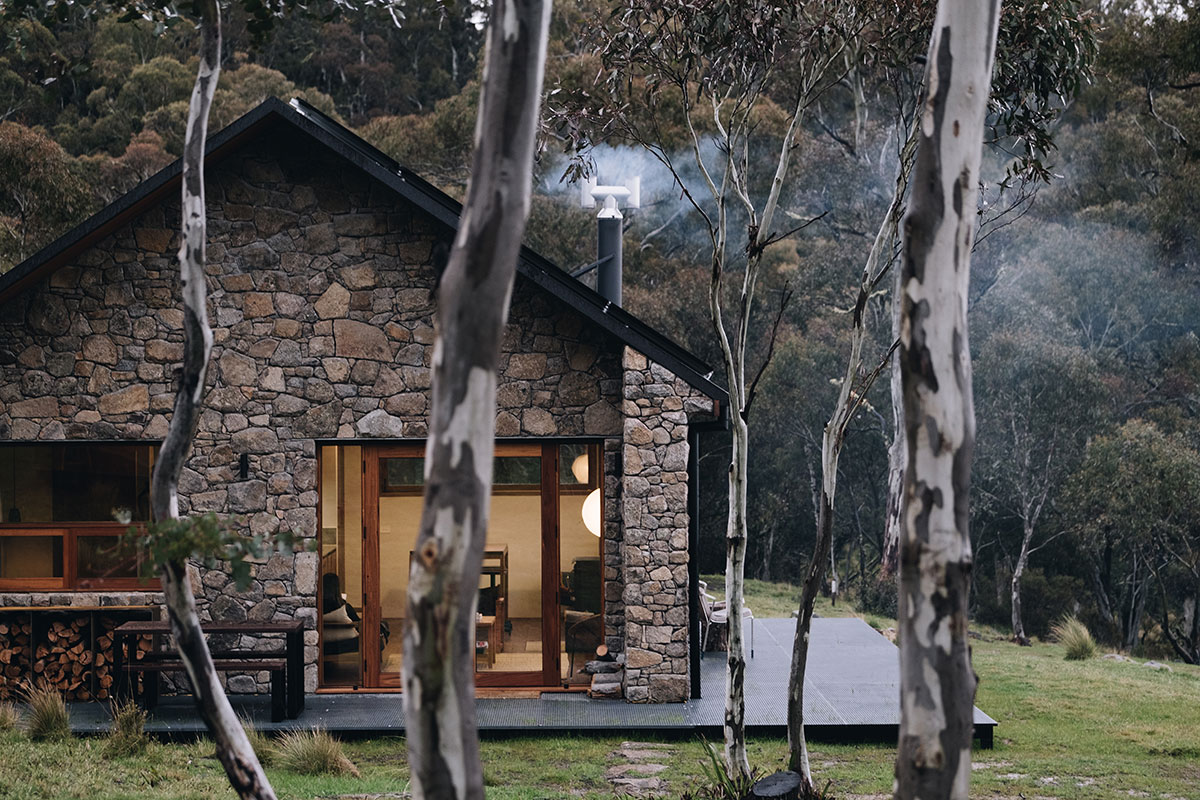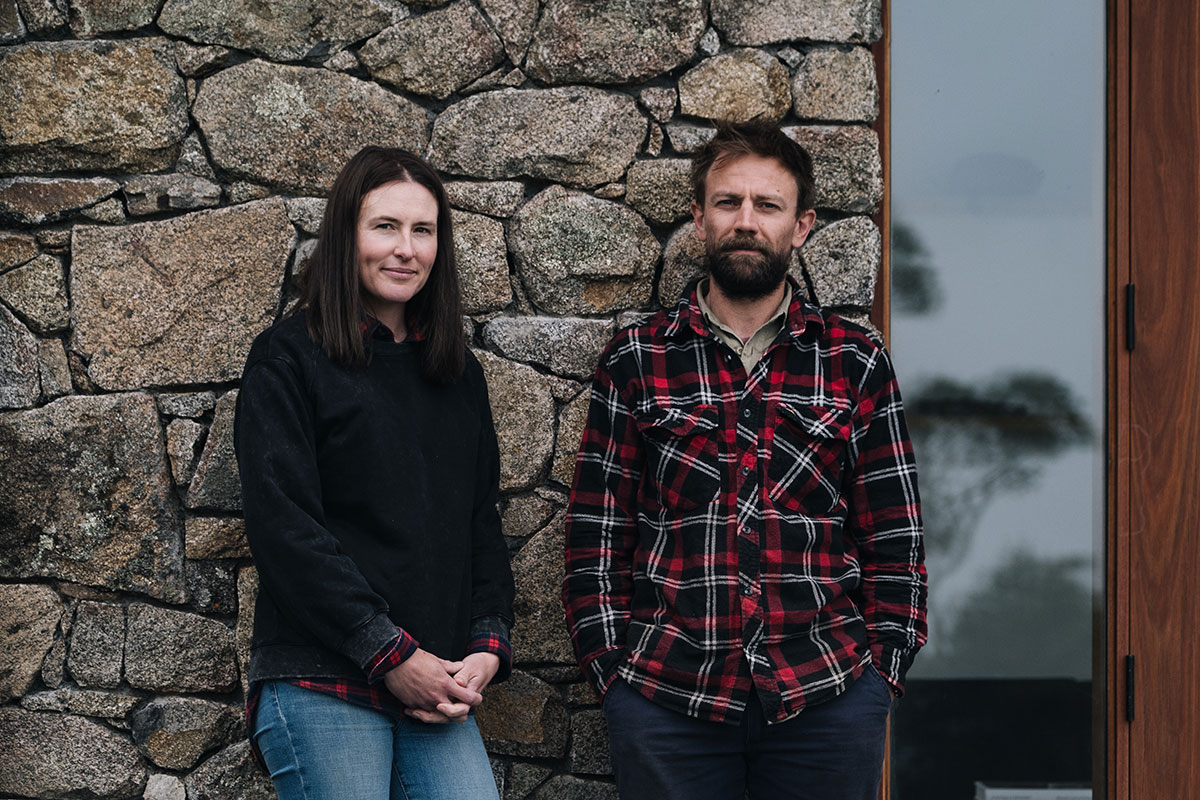 Favouring mostly handmade or sustainably produced elements over mass-produced 'stuff'. Nearly all of the furniture was crafted by the owners, including the kitchen joinery, bathroom vanity and leather chairs. Some mid-century pieces were selected including a Borge Mogensen 3-seater couch and a cane Van Der Rohe chair. The artwork featured around the cabin is by design and owner, Niki Fisher.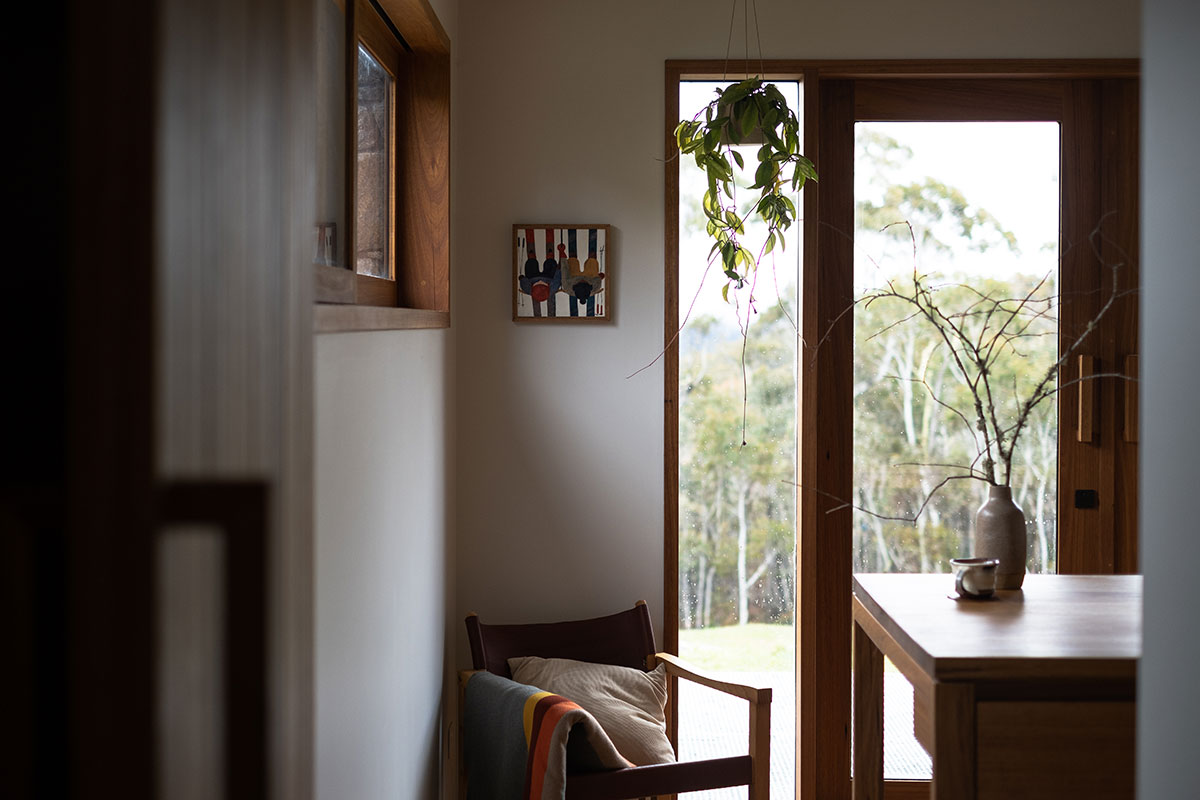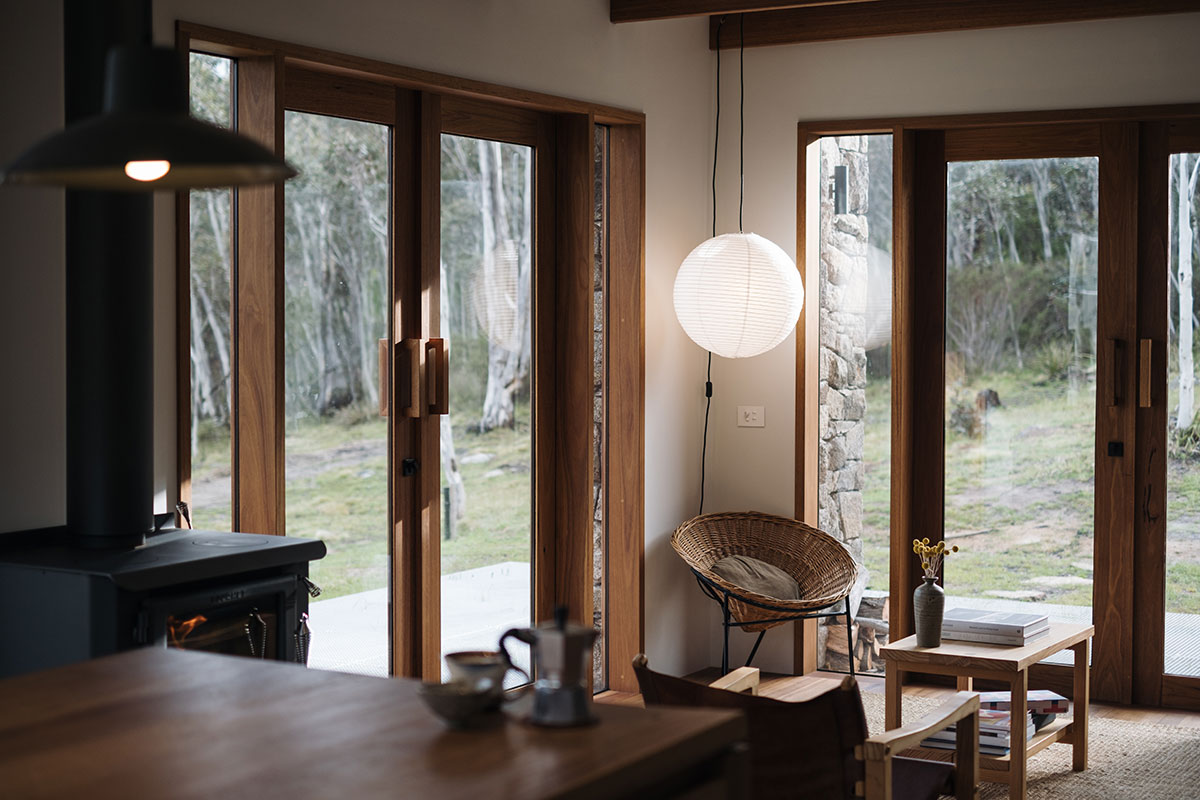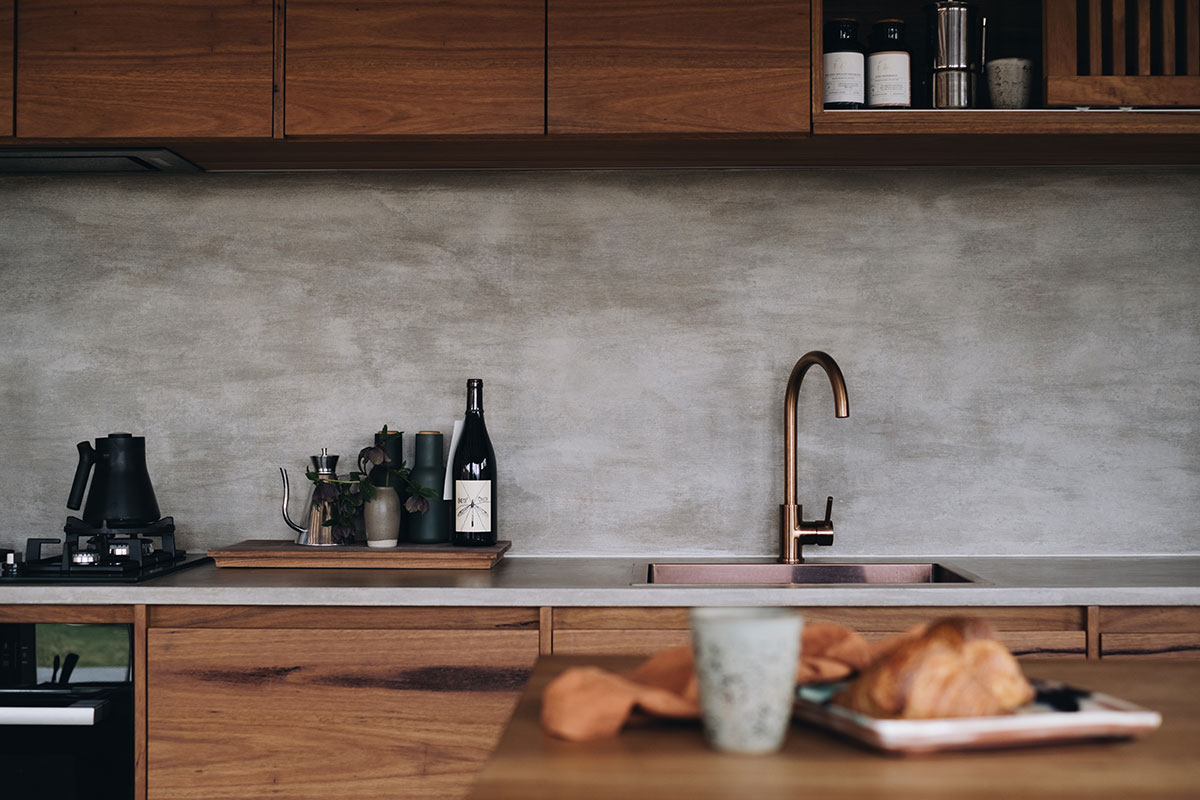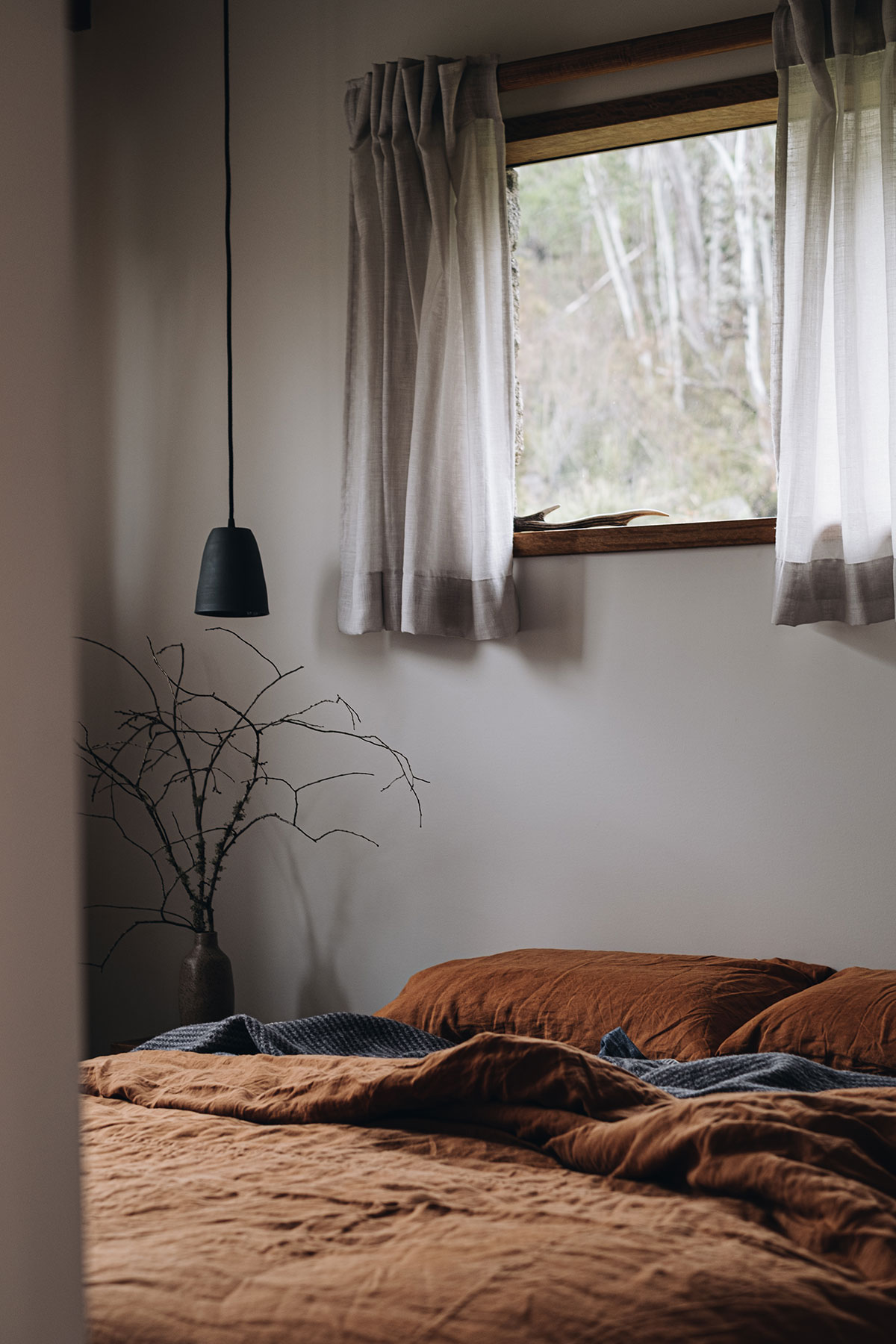 Originally the property was part of a local timber mill, the Wollondibby Mill which was operational in a bygone era. The site where Mill Cabin stands was one of the few naturally cleared sites on the 15 acre property. Further clearing was required to meet Bush Fire regulations but the overall impact on the land was kept to a minimum. Work to regenerate the land has been a priority since its acquisition and will continue to be a major focus into the future. The opportunity to build multiple dwellings has never appealed to the owners due to the desire to maintain the property as close to its natural state as possible.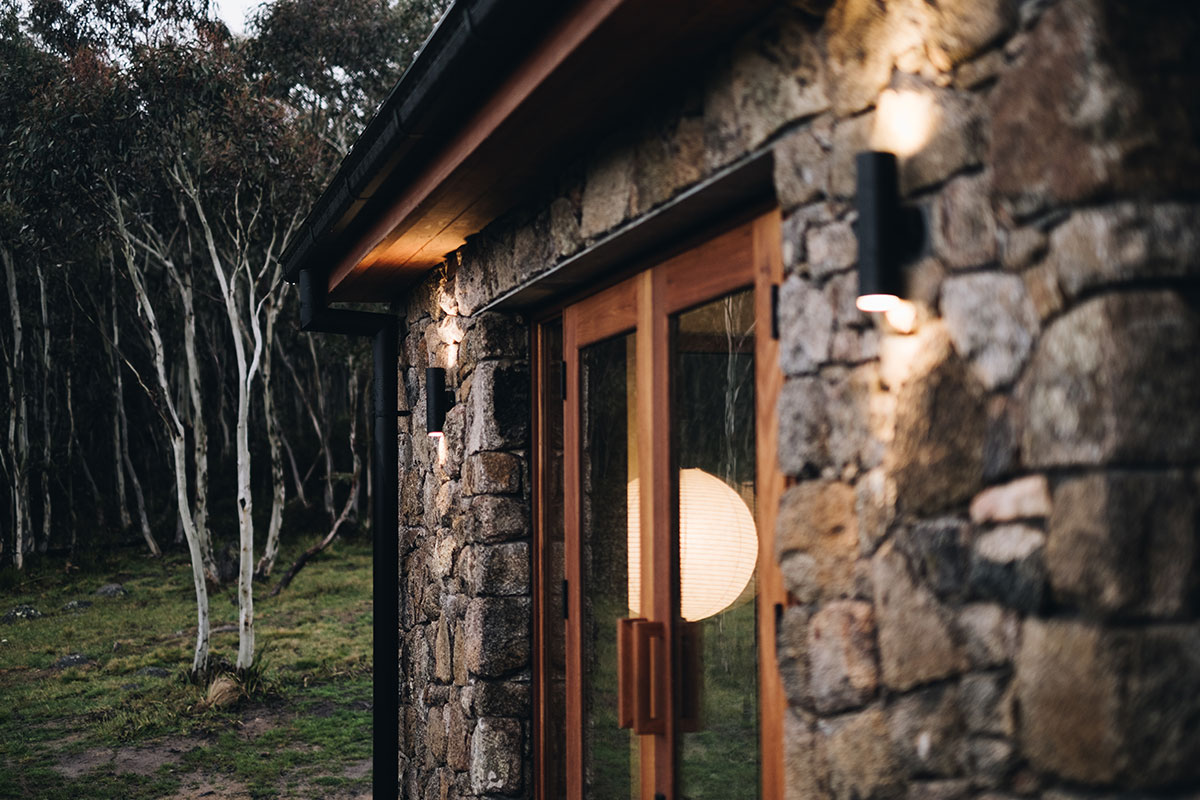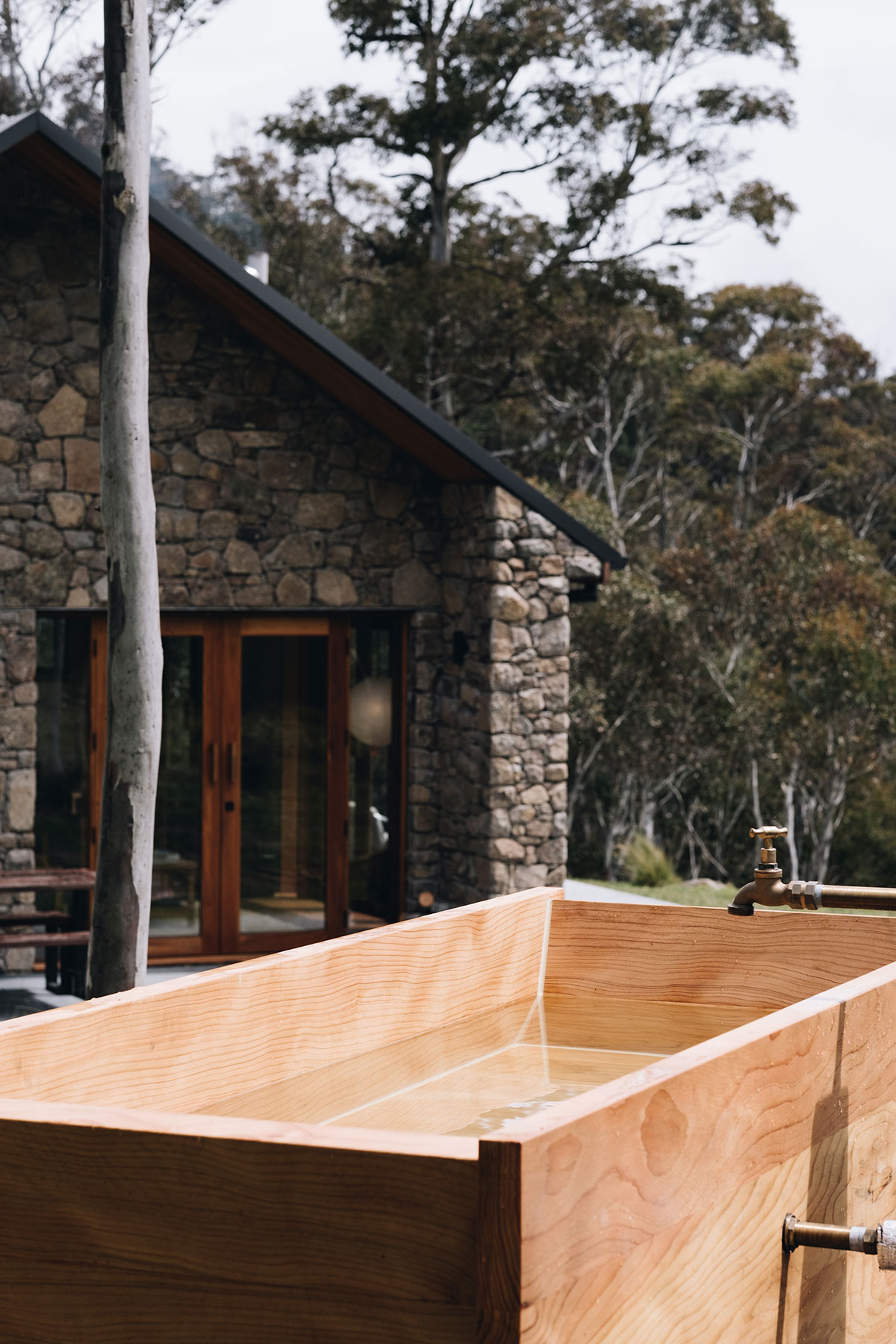 The views to the main range allow you to be totally immersed in nature, you can't help but feel as if you are simply a guest in this raw and energetic environment. A host of native animals live on the property. Lyrebirds can be heard throughout the day, showing off their impressive repertoire of mimicry. Emus will stop by and numerous wombats and echidnas have burrowed homes close by the cabin.Snow Gums, Manna Gum, White and Black Sallee and Candle Bark are the dominate eucalyptus on the property. The understorey is dominated by woody heaths, tussock grasses and Alpine Grevillea.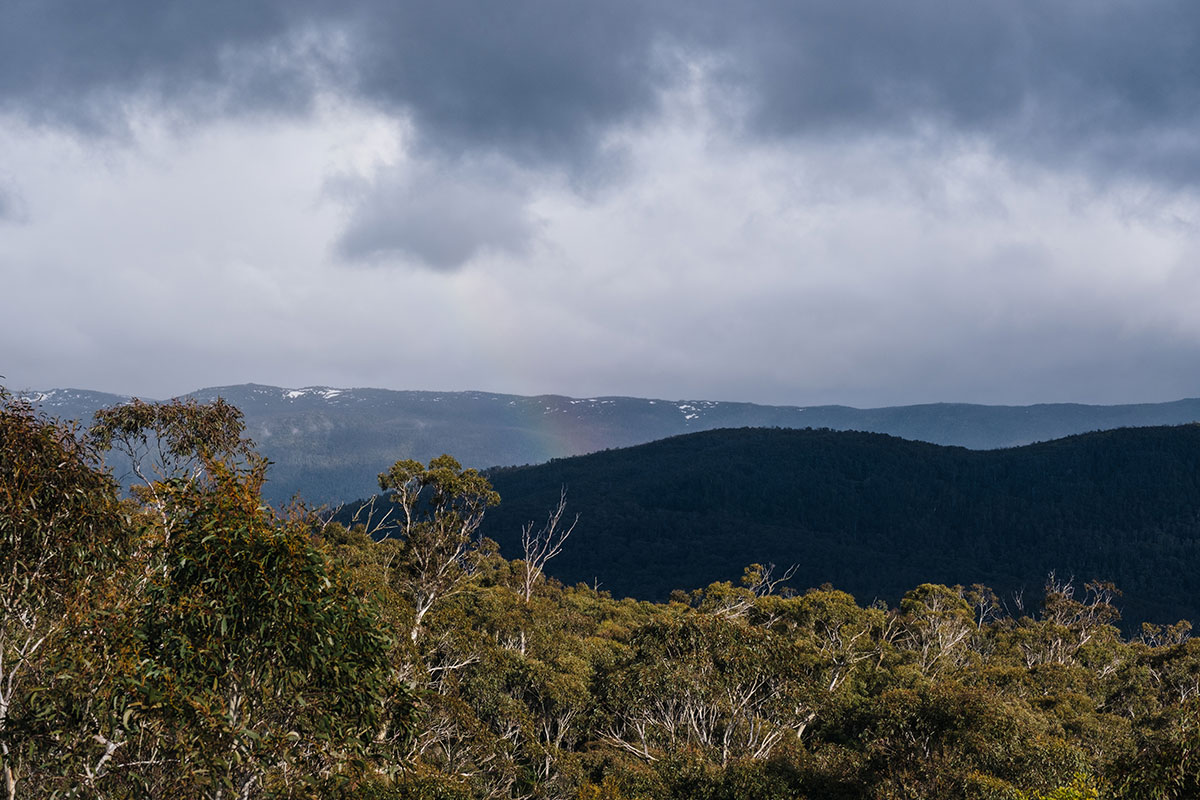 Stripping away any unnecessary and only having what you need, creates not just simplicity but a realisation that having less helps us to become more present, with more room for clarity and contentment. Mill cabin achieves this sense of balance and invites space for the design and its occupants to breathe.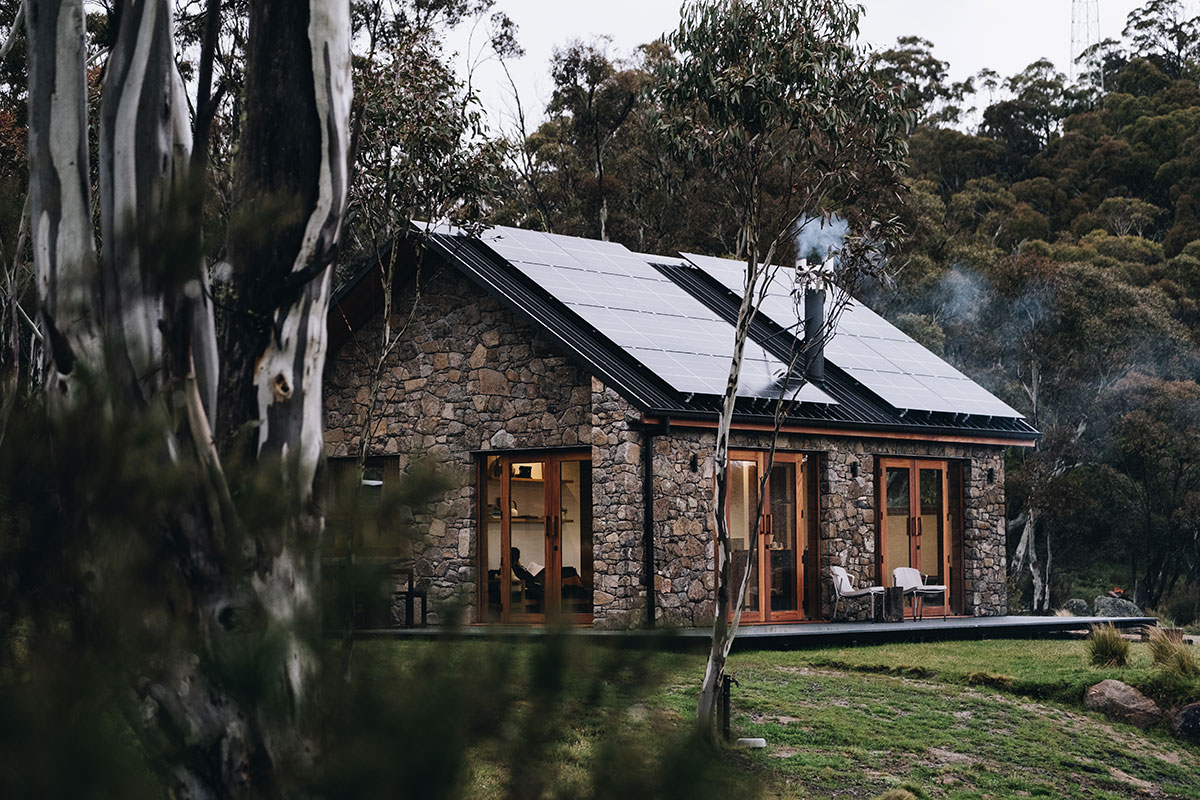 Mill Cabin
Designed by Niki Fisher & Trent Lowe
Photography by Liam Adamaitys
Video Hosted by Lucy Glade-Wright
Videography by Jonno Rodd
Video produced by Hunting for George
Location: Crackenback, Snowy Mountains / Ngarigo country