Located in an inner suburb in Melbourne, the Malvern House by Eliza Blair Architecture is a new two-storey addition to an existing weatherboard Edwardian home. Built for a family with three boys, the brief was to create a long-term home that encourages congregation and connectedness within its walls and beyond. This home has been also designed to embrace the backyard and pool to create family spaces which effortlessly spill from inside to out. Shall we go inside?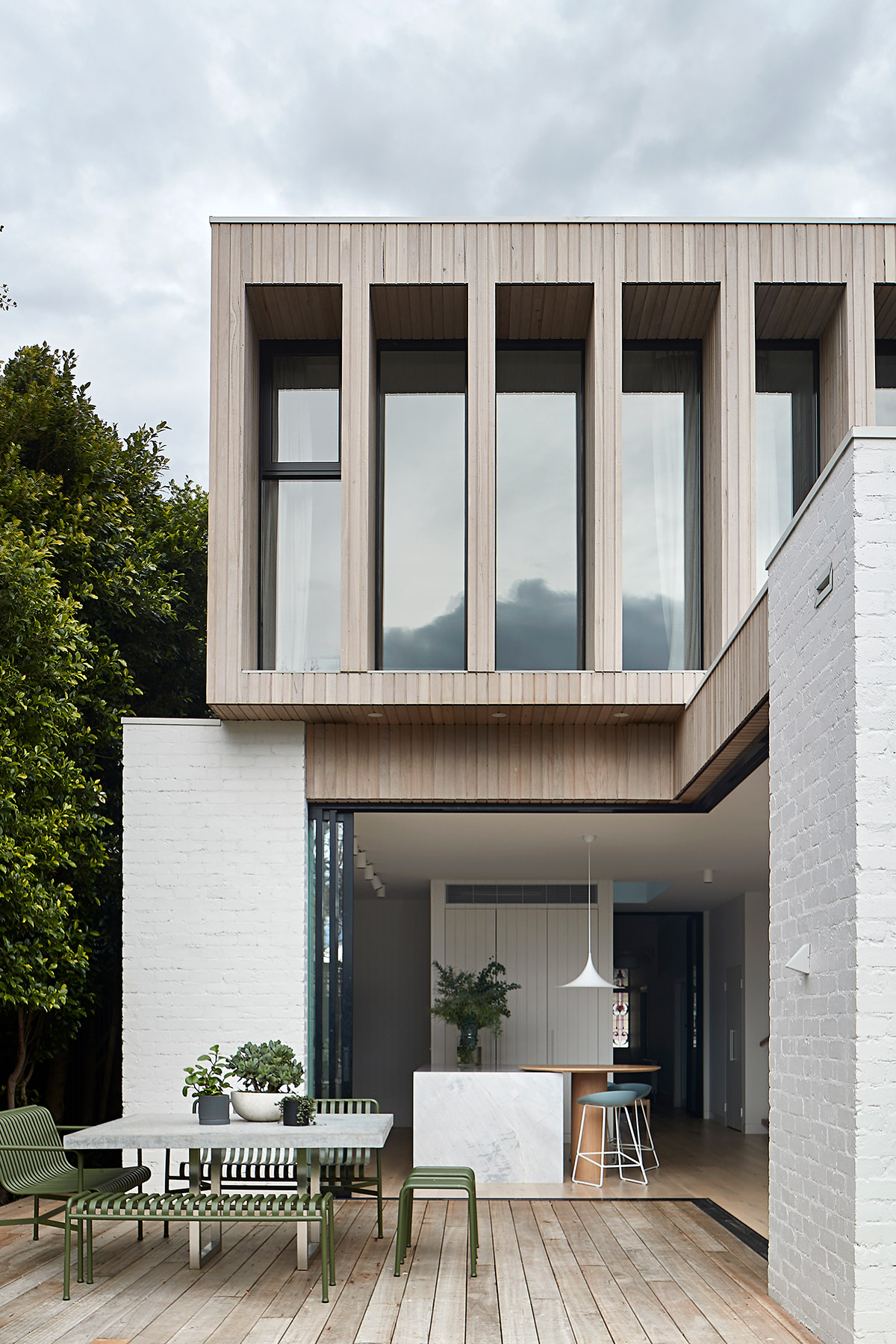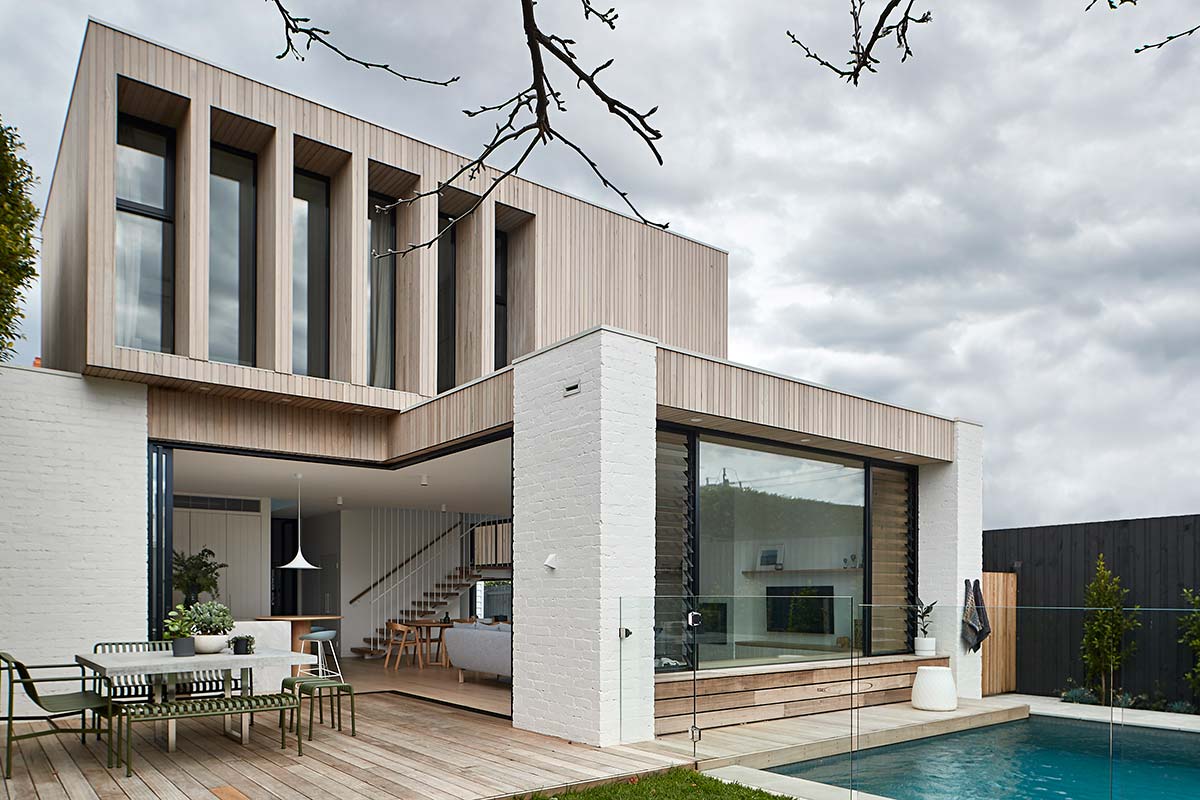 "Working with a heritage overlay, the addition needed to be set as far back from the street as possible, to allow the existing pitched slate roof to read as a whole. The internal footprint also needed to include the existing underground wine cellar, which was not in the most convenient of locations, but would be a wasted opportunity not to reuse." – Eliza Blair Architecture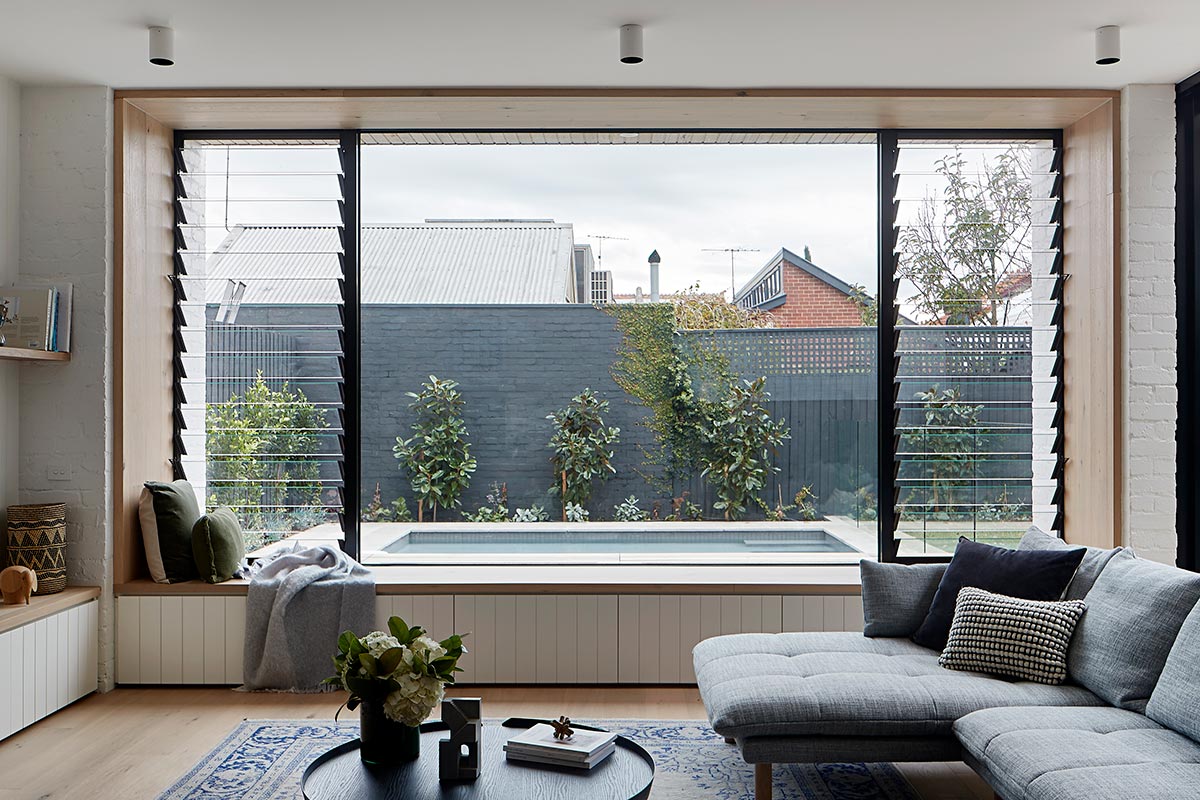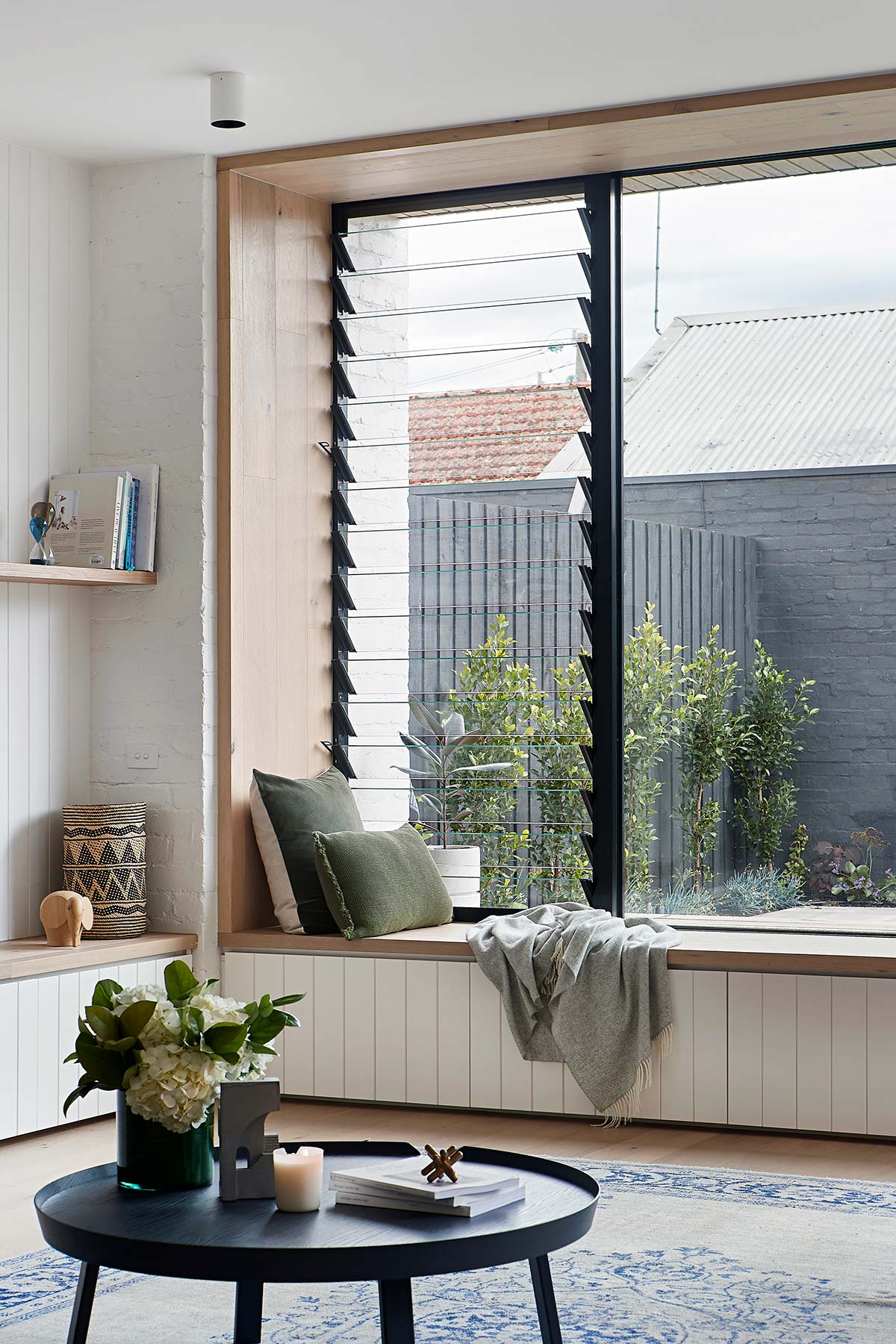 High ceilings, an abundance of natural light, and practicality were key to the design. The parents didn't want to feel too separated from the kids, so a void between upstairs and downstairs helps to blur out the separation and to maintain a connection between the two floors. The concept revolves around family life, particularly to embrace the energy of 3 young boys whilst ensuring enough flexibility for the changing needs of the family.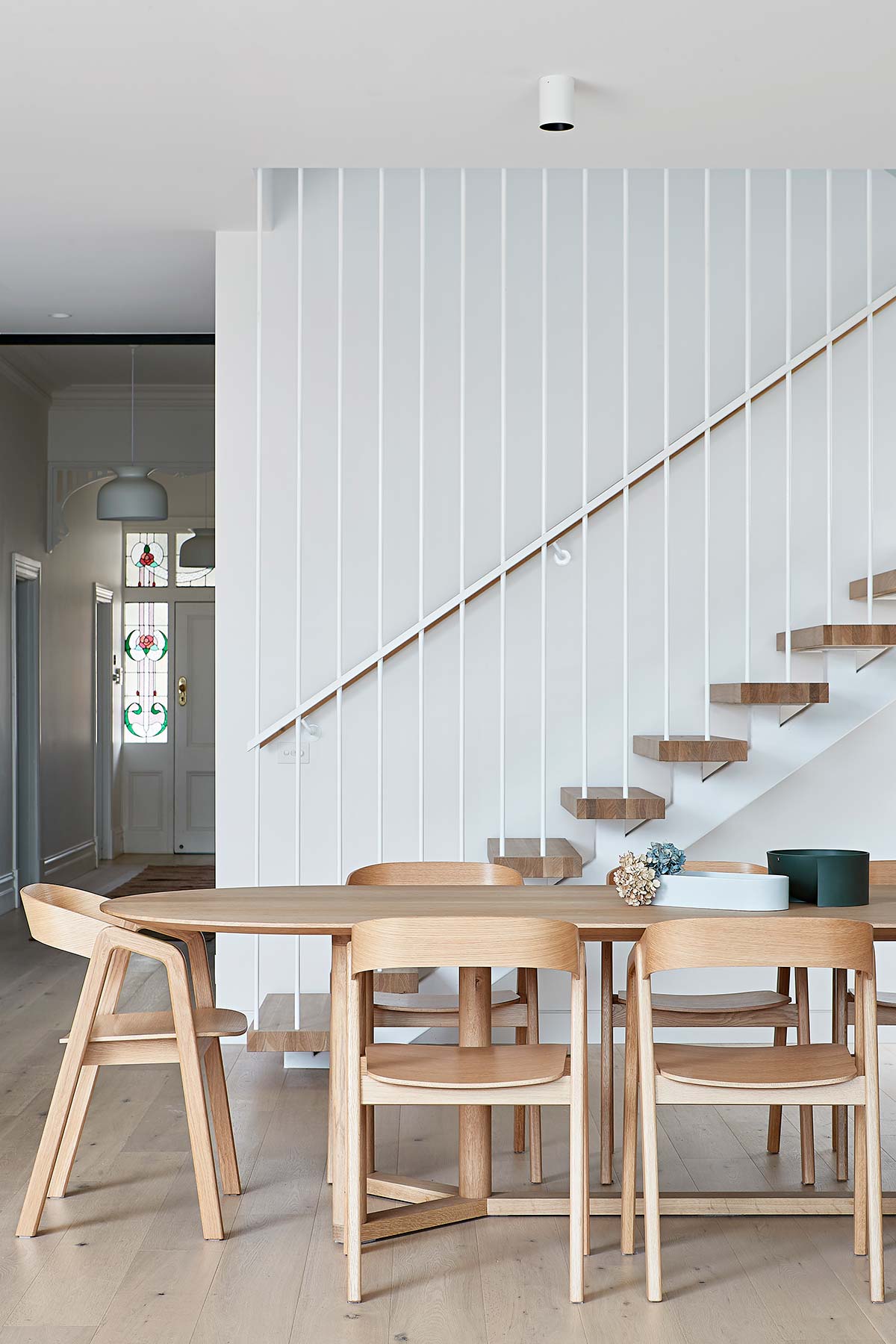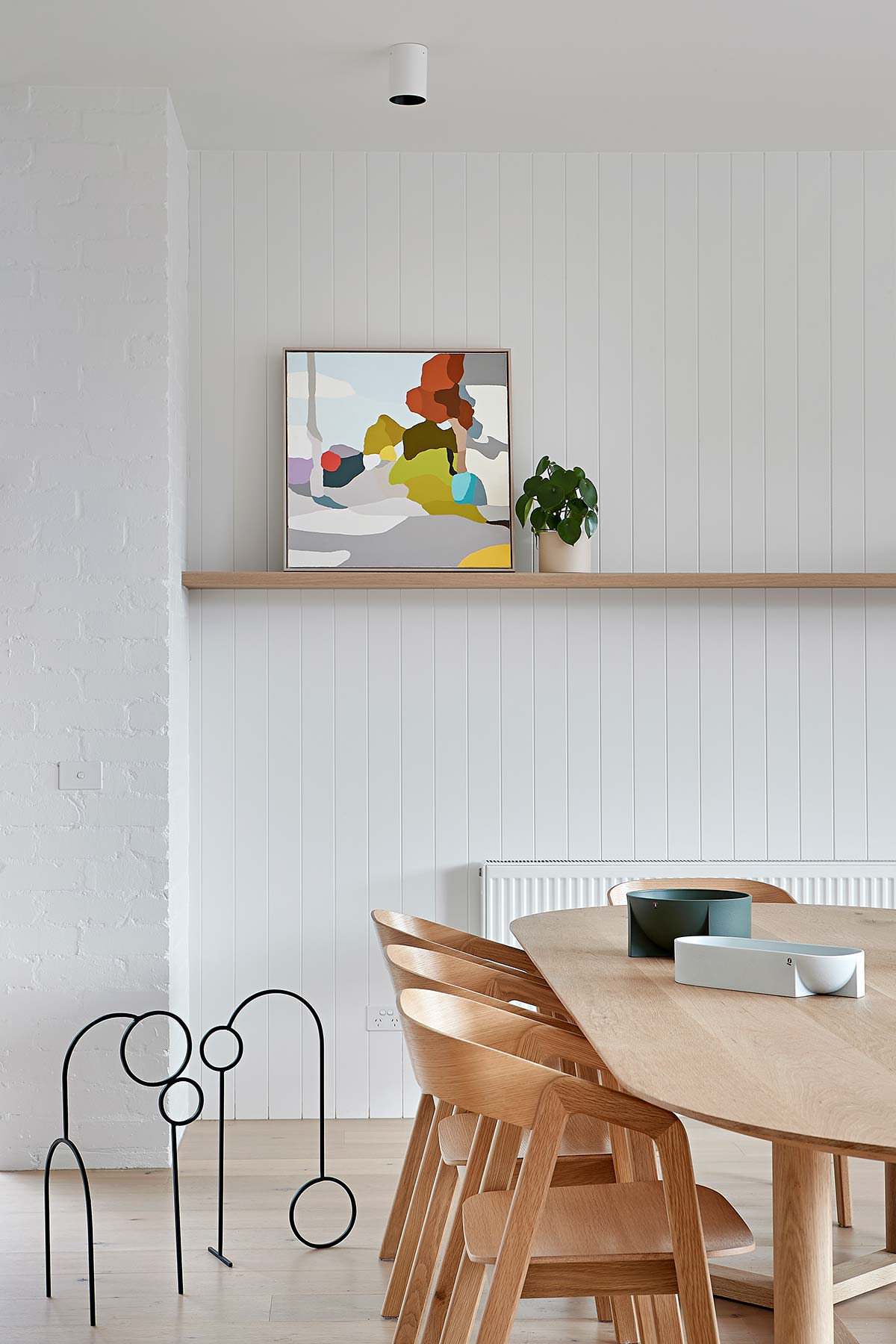 The modern, open plan living spaces allows for a more dynamic connection to the garden and pool for the supervision of the boys, and entertaining friends and family. A neutral palette of white bricks and limed timber together with a skylight over the void provides the maximum amount of light around to create a bright and airy home.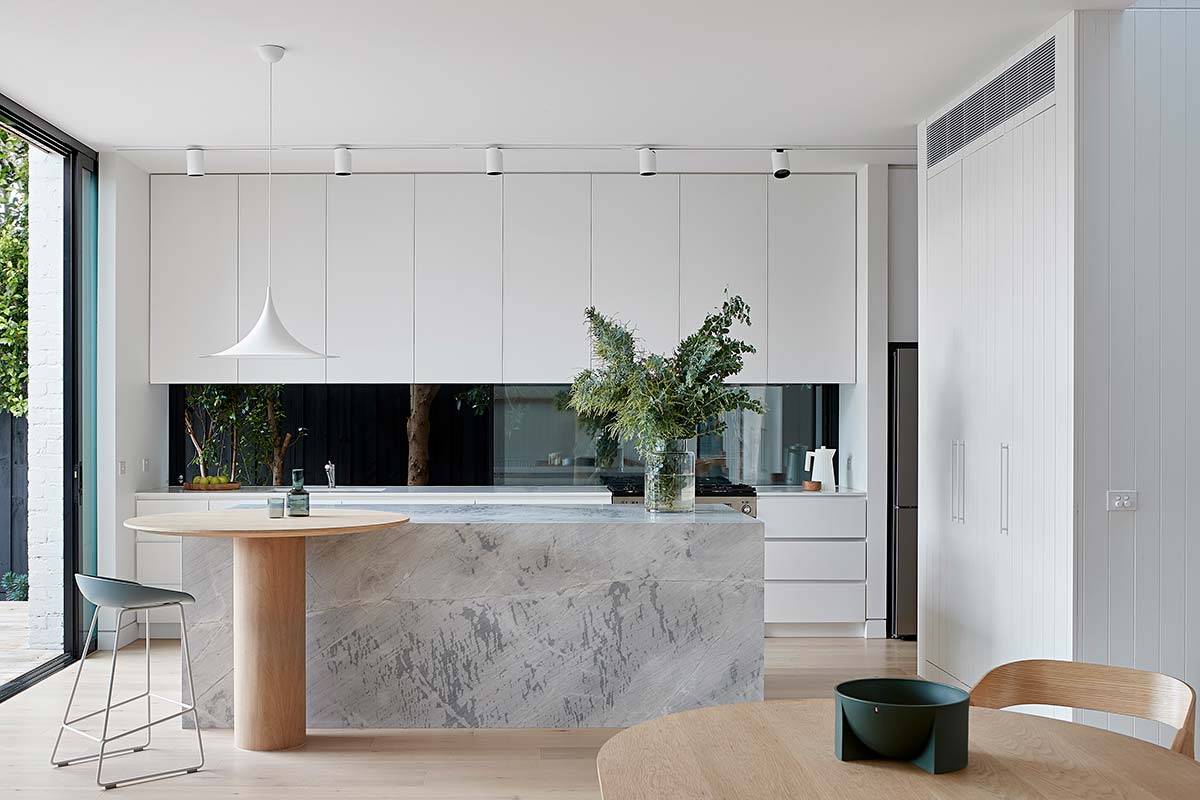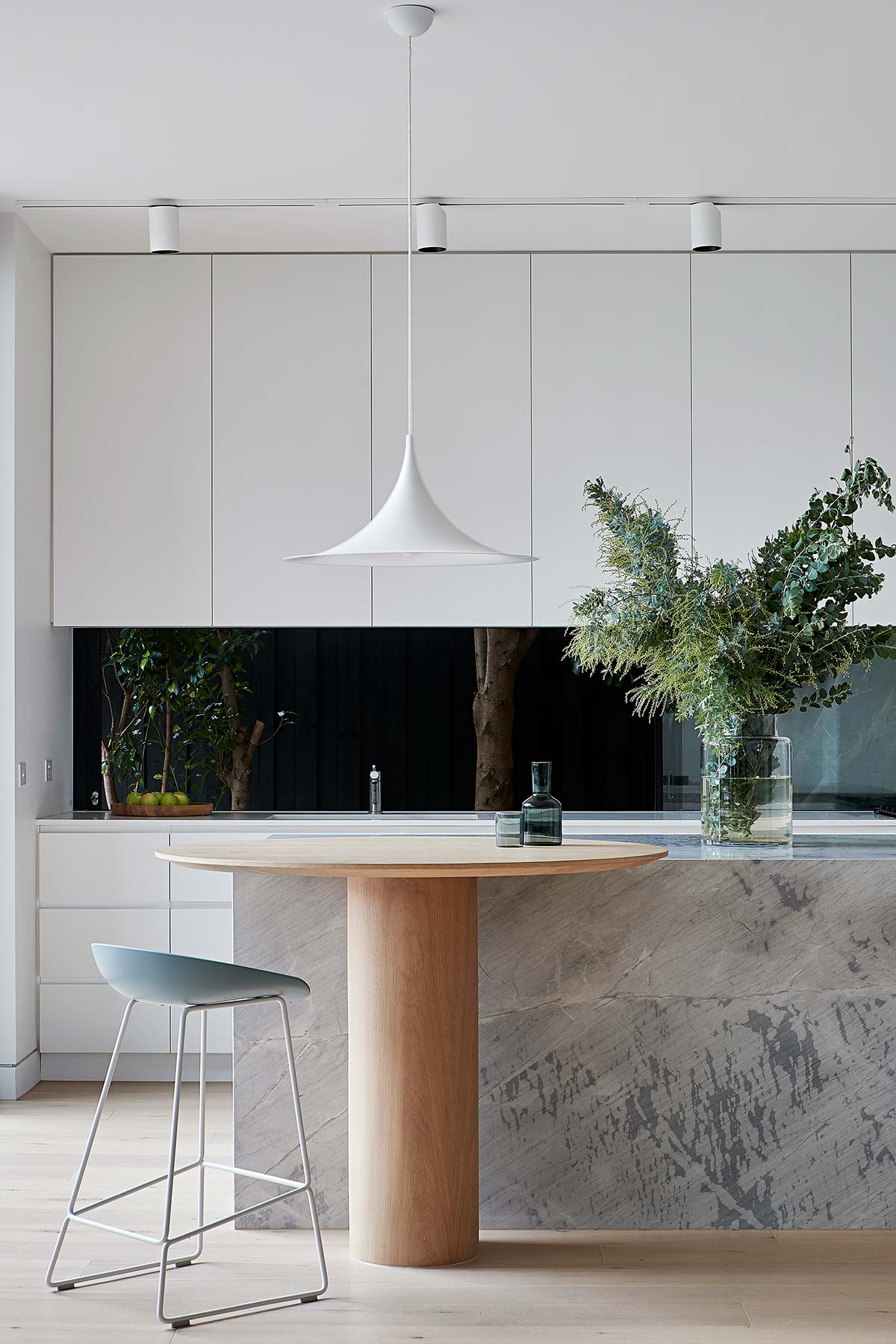 "The extra wide living space picks up the entrance to the cellar, and provided an opportunity for a large north facing window seat to be centred on the pool. With glazed sliding doors that recess into the brick piers when open, the house can effectively merge with the outdoors in summer, whilst in winter, the family can sit by the fire, or enjoy the warmth of the sun coming through the double glazed window. By pushing the first floor towards the back of the block, the existing roof space was able to be used as a study and store area, creating a quiet space to work from home." – Eliza Blair Architecture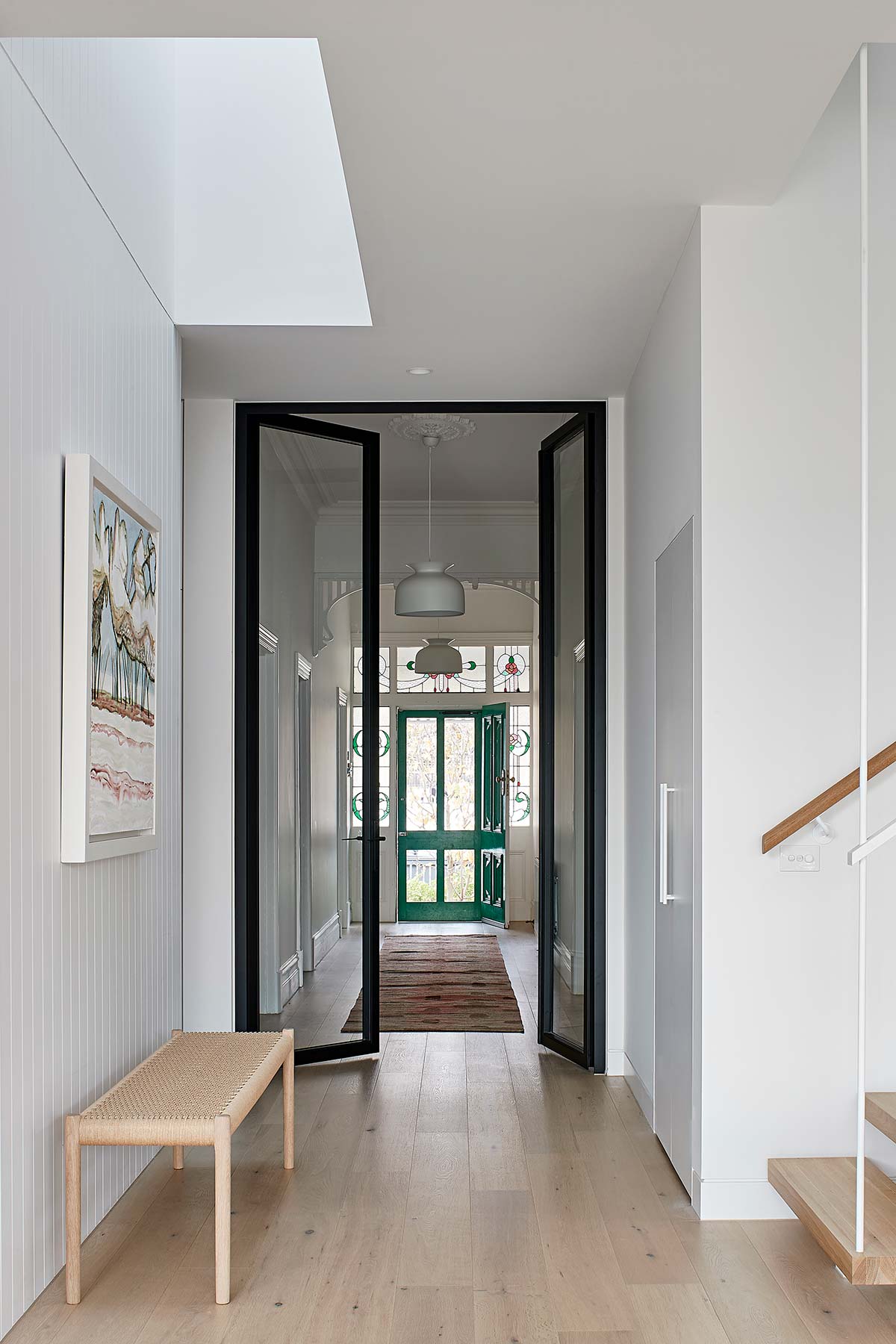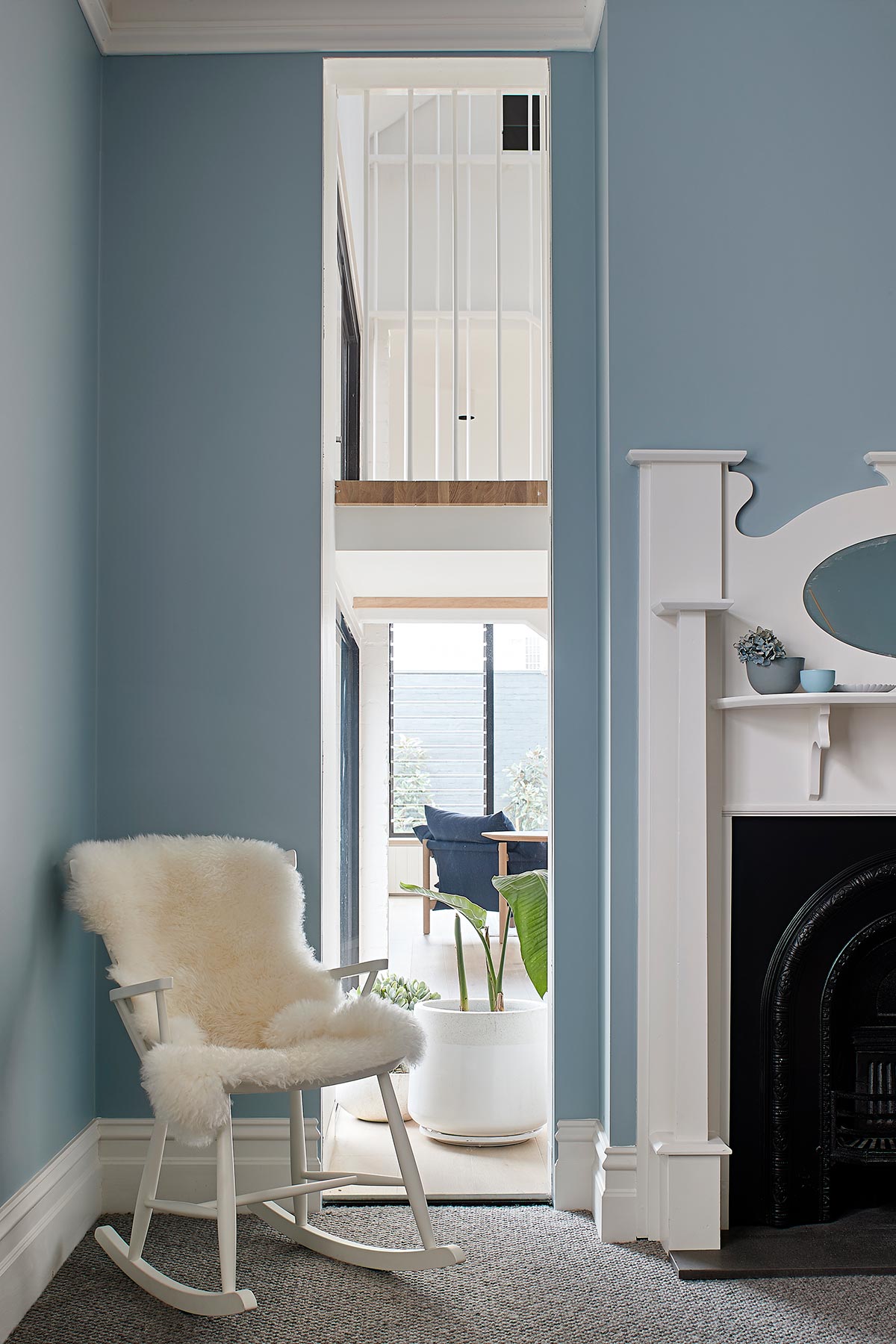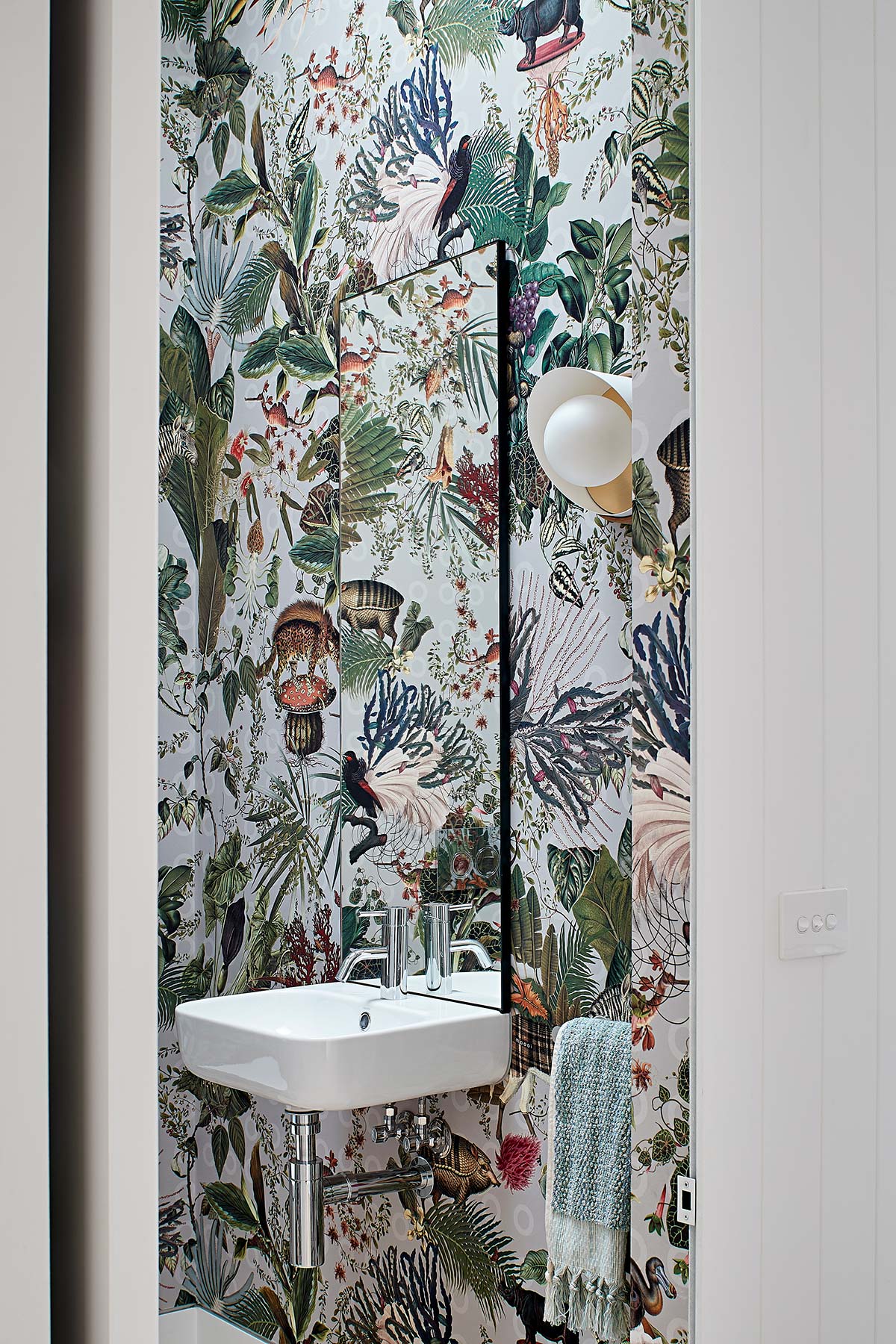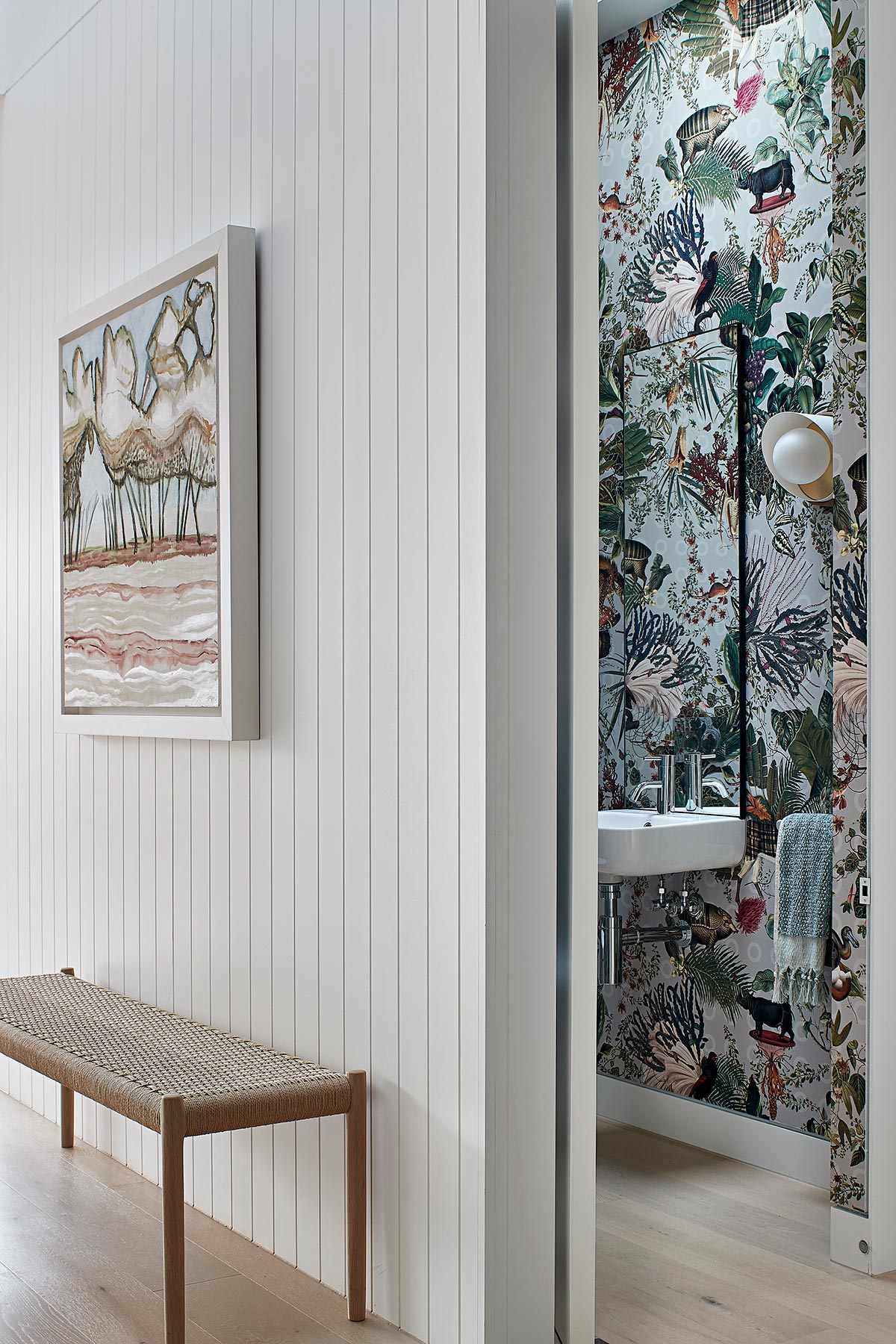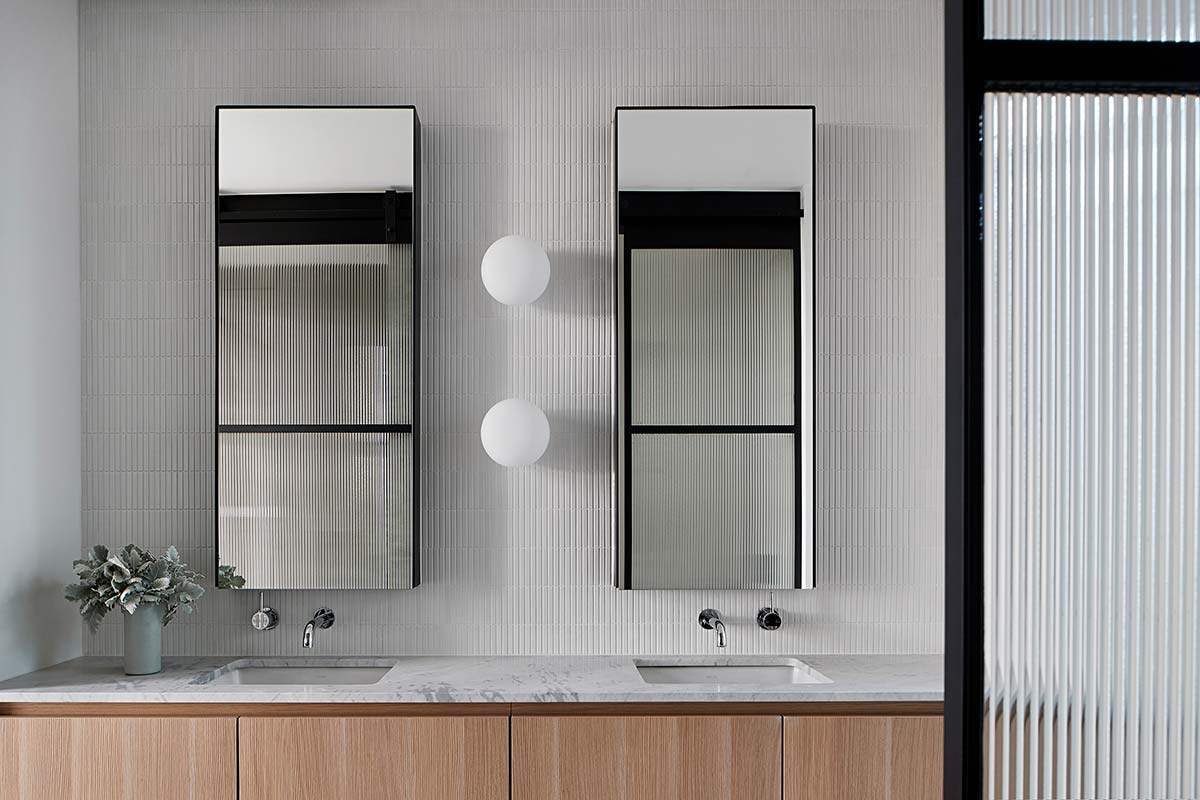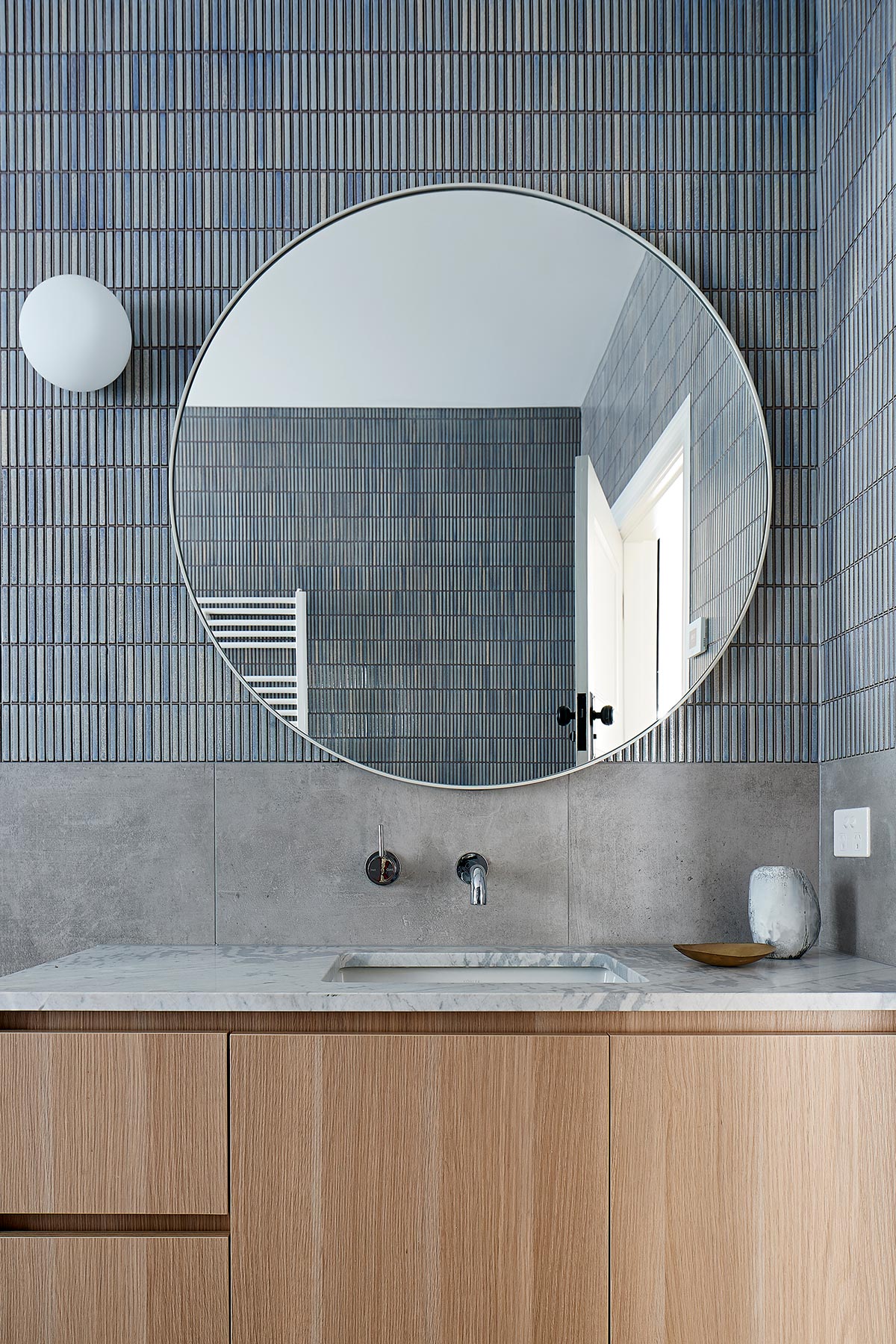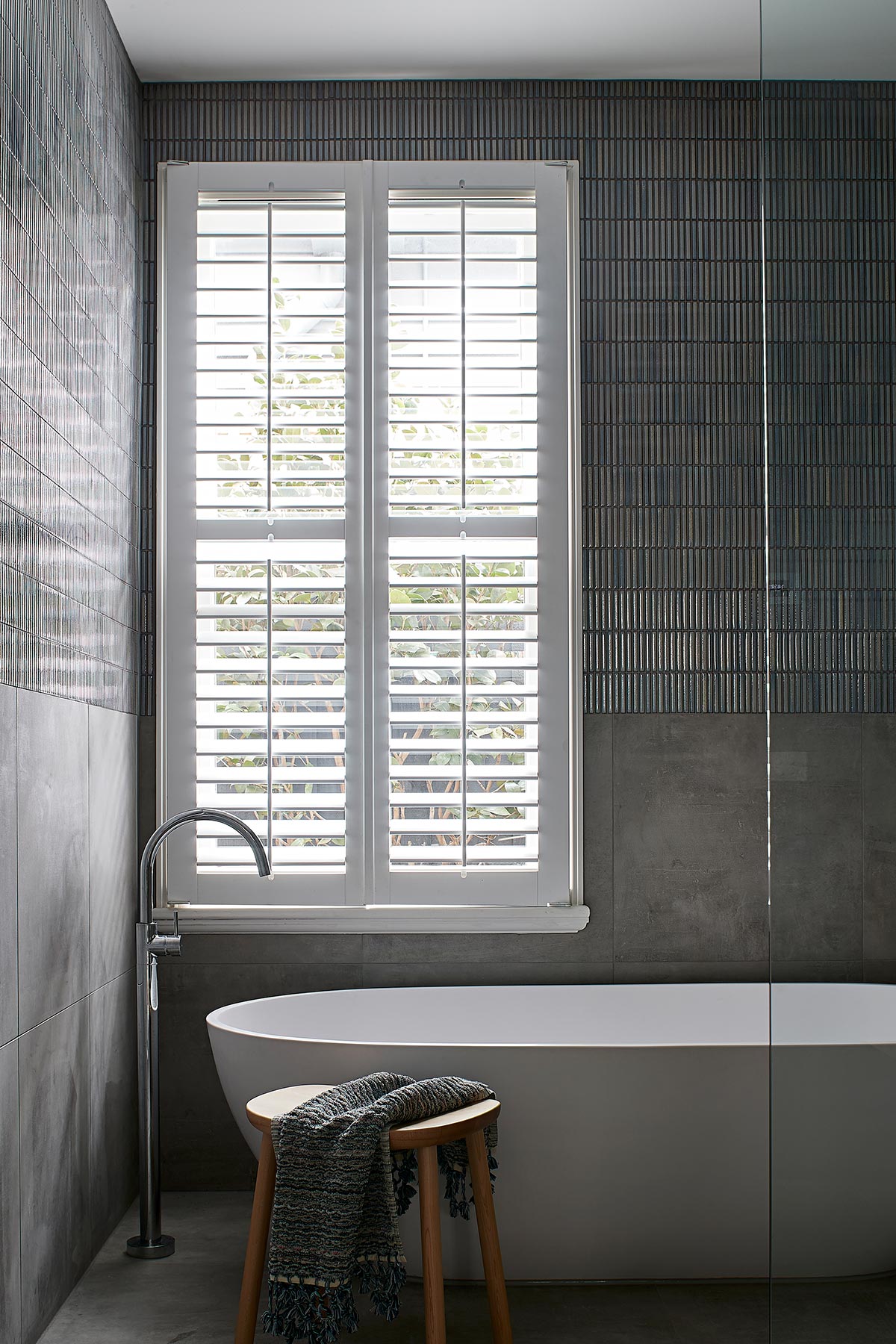 The Malvern House by Eliza Blair Architecture was designed for long term flexibility and can serve the immediate needs of the family while at the same time being considerate of changing needs in the future.
House Project: Malvern House
Architect: Eliza Blair Architecture
Location: Melbourne, Australia
Type: Renovation
Builder: Kleev Homes
Interiors: EBA in Collaboration with LP Interiors
Landscape Design: Sophie McLean Landscape Design
Photographer: Shannon McGrath