Redesigned by Eliza Blair Architecture and Studio mkn, this 1960s Malvern East home was transformed into a generous two-bedroom bachelor pad that features areas for both work and entertainment. The owner of this home had a specific vision for the spaces in his house. He wanted to create something unexpected from the street, allowing his unassuming facade to hide what went on inside. The client, a bachelor in his 50s, was looking for a space which was both tailored and meaningful to him – something that was a one-of-a-kind design. Welcome to Malvern East Bachelor Pad!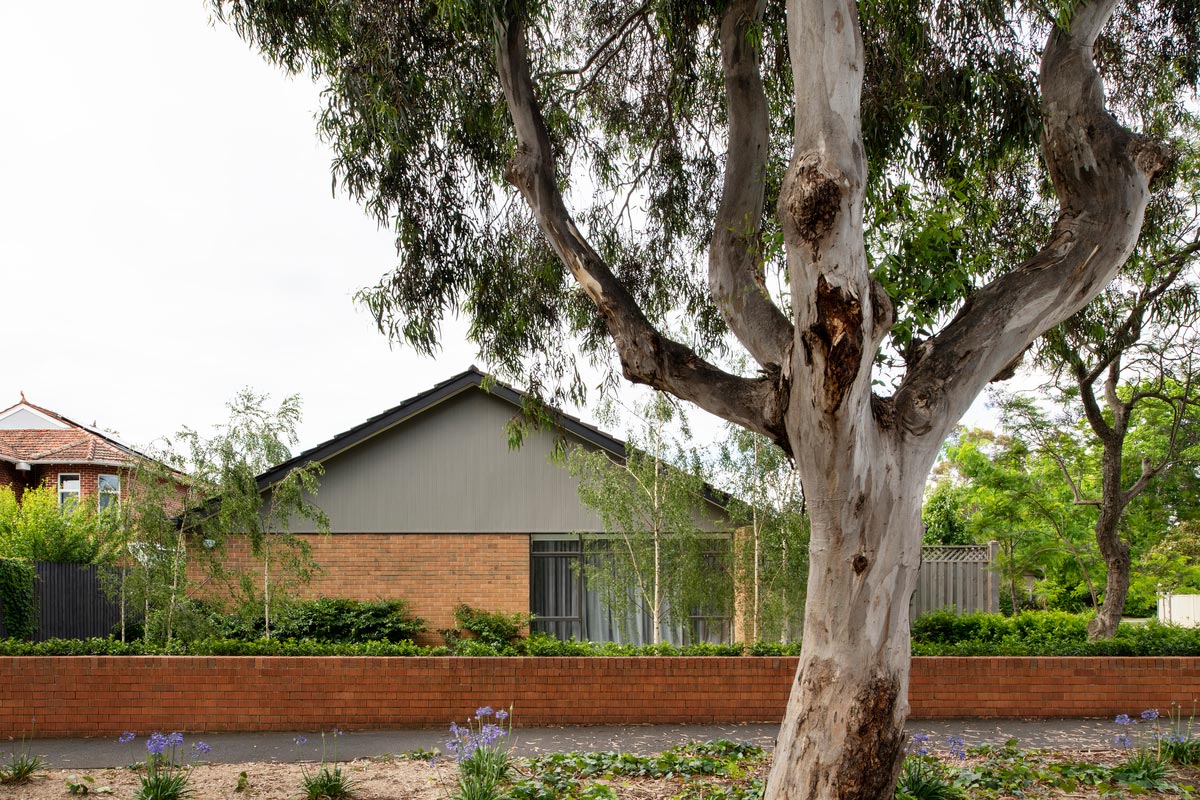 There are limitations on what you can do to the exterior of a unit when working with it. The team had to operate inside the existing footprint, which meant keeping all of the windows and doors in the same place. To emphasize clean lines and large spaces the interior was fully redesigned and stripped back. Polished concrete and navy cabinetry were used, with the warmer tones of hardwood timber acting as a counterpoint.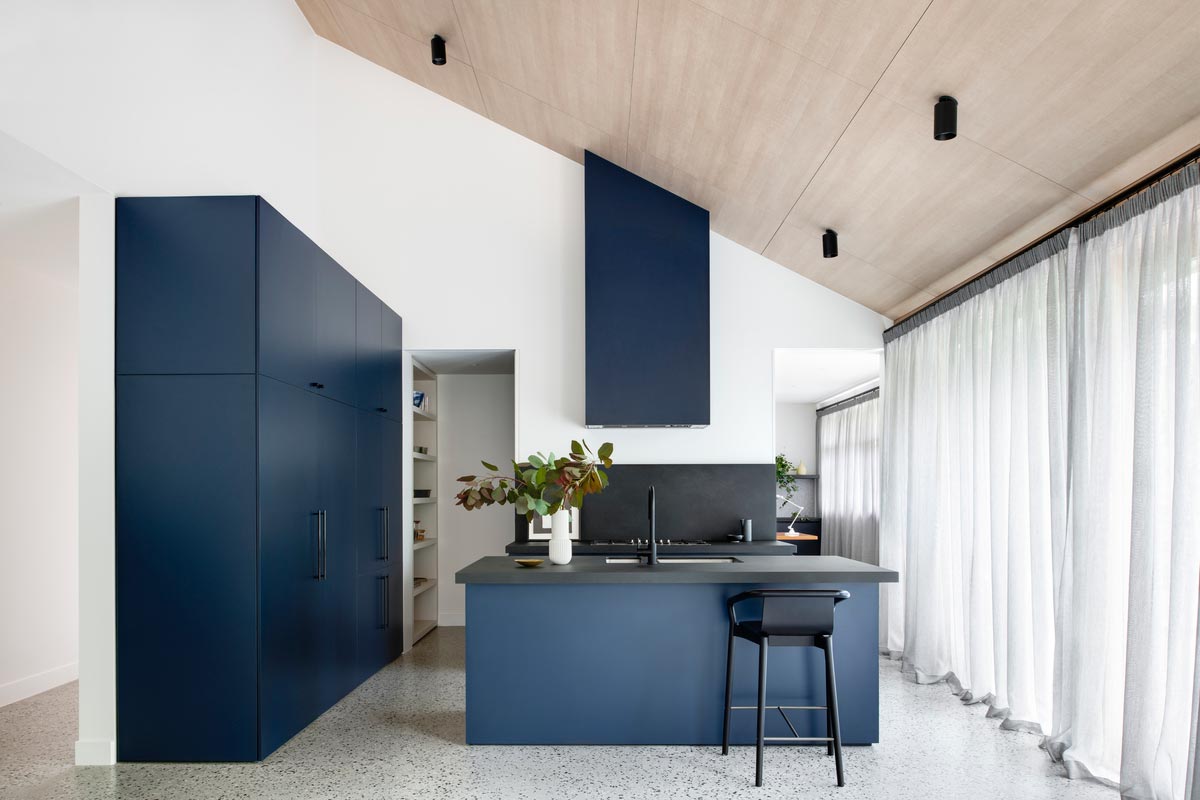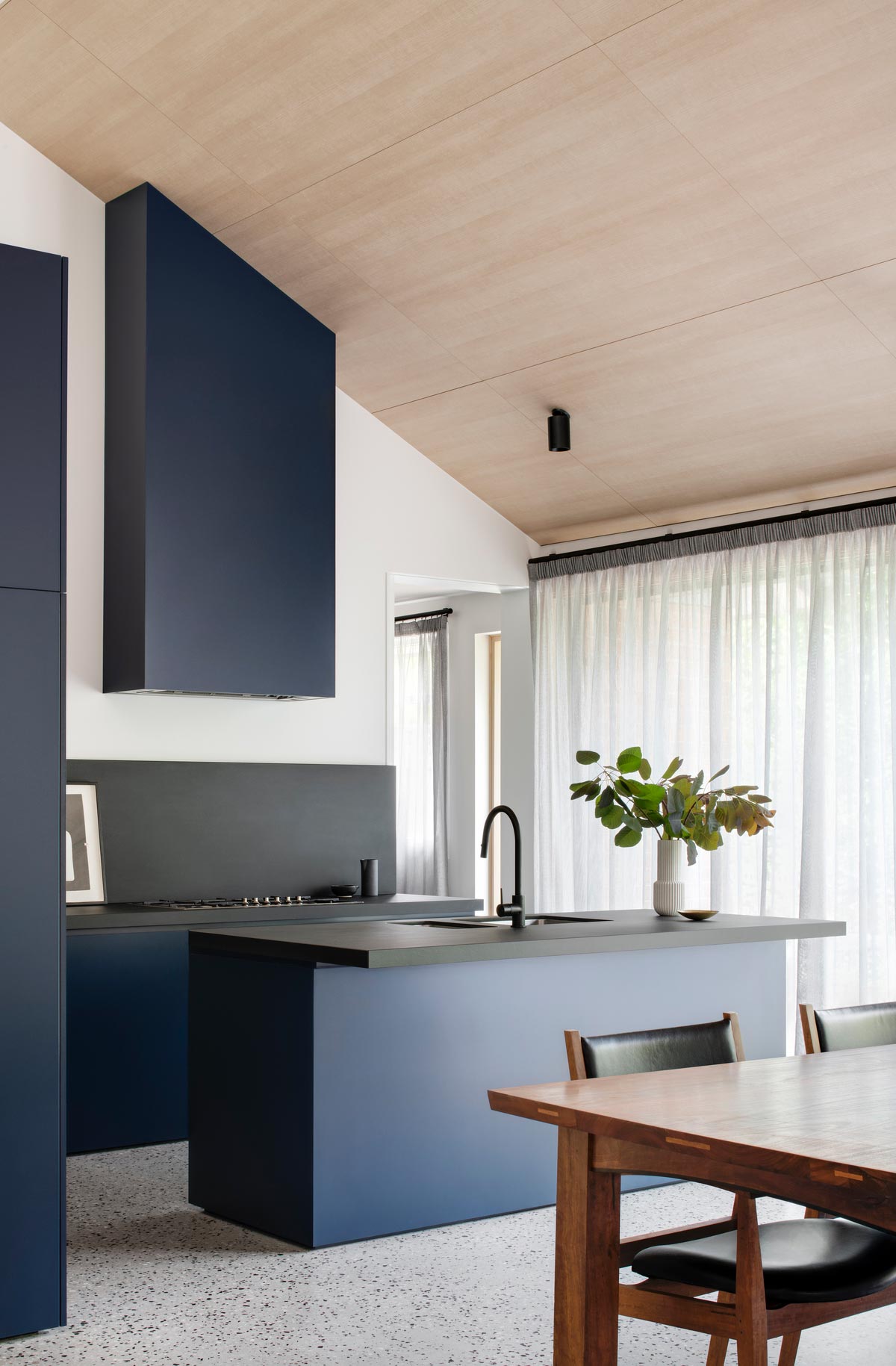 Carefully balancing a mix of premixed polished concrete, warm hardwood timber and porcelain benchtops, the interior finishes reflect on individual textures. The detail is carefully managed with cleanliness in mind so that every surface has its own distinct personality within an overall calm space.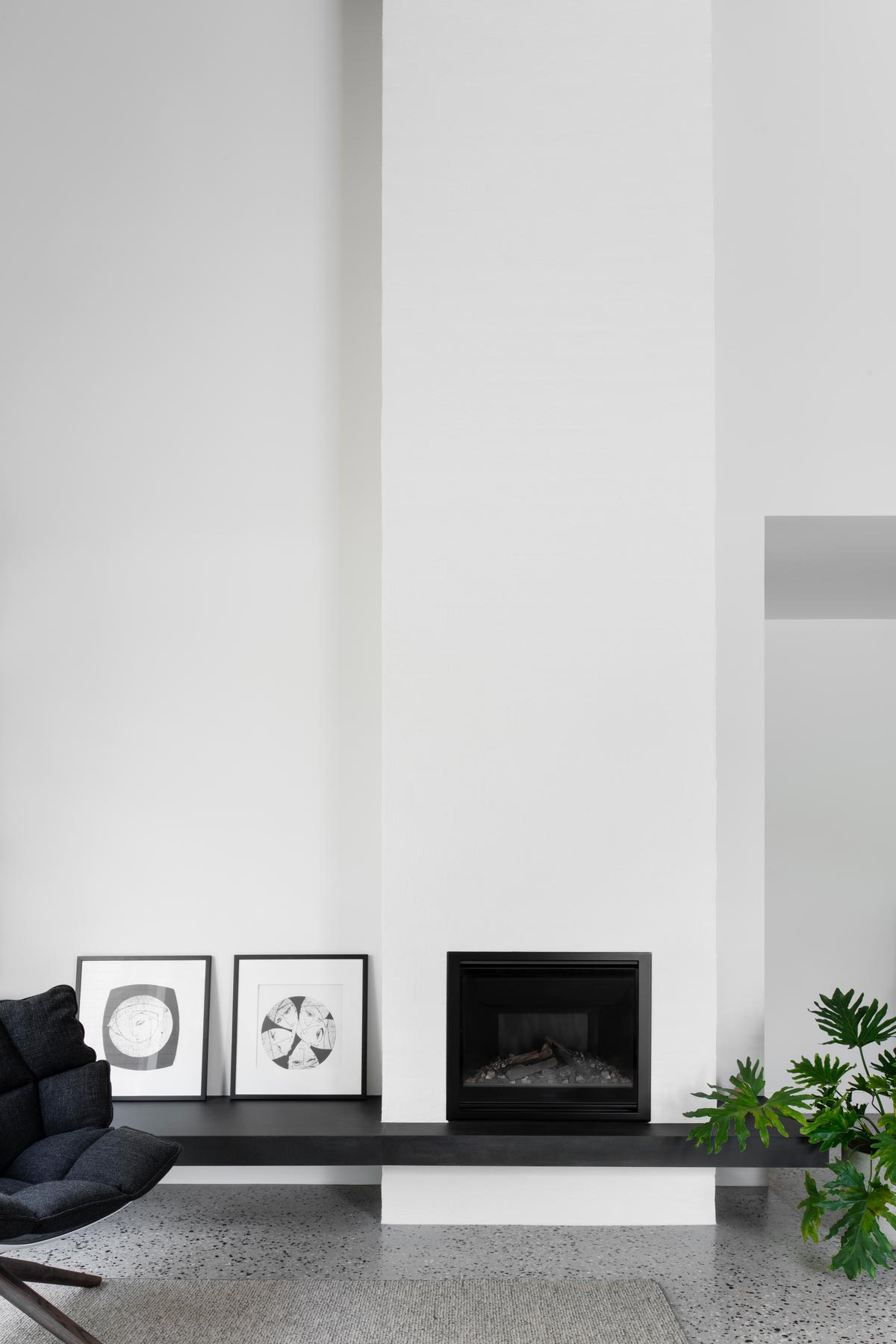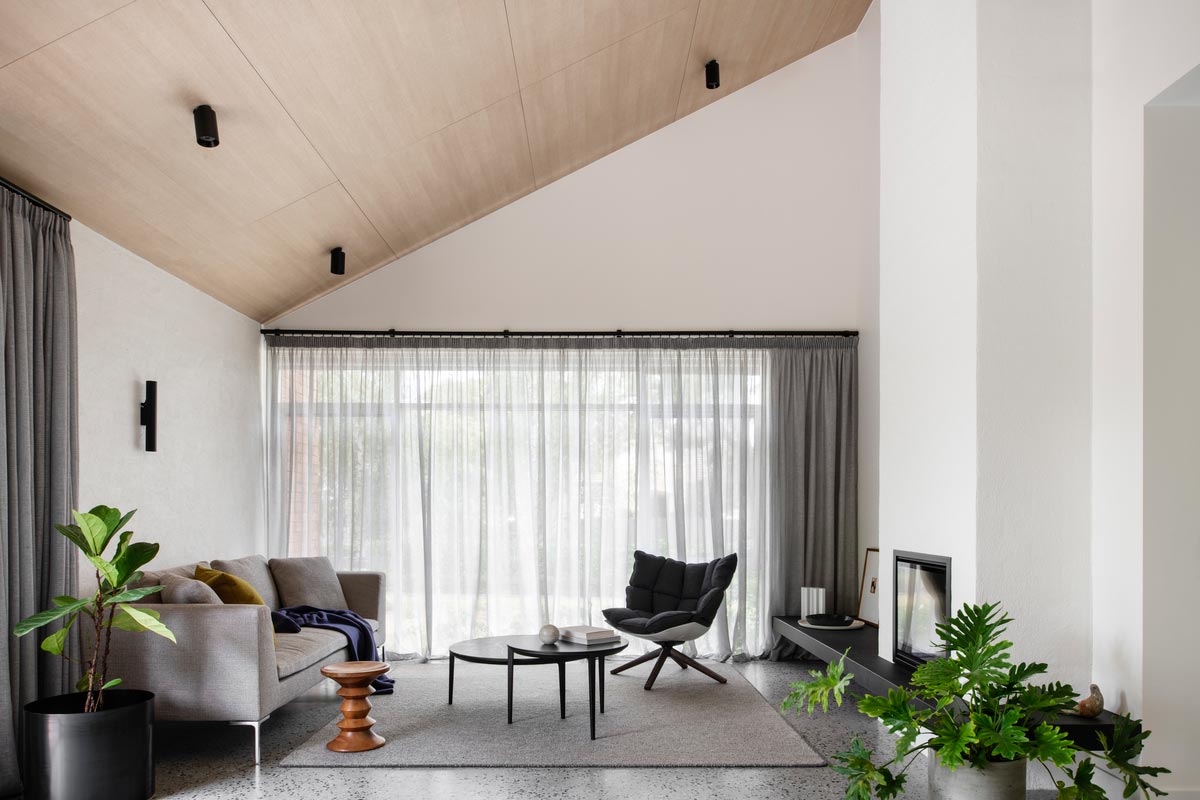 With a new raked ceiling and wide sliding doors opening out onto the existing courtyard to provide a better link to the outdoors, the kitchen which was previously tucked away in the back corner of the building, became the core of the home in the central open plan area. This allowed the back of the house to be zoned so that the study could easily be converted to a bedroom in the future if needed, with a family sized bathroom in the same area, and even a separate side entrance off the rear street.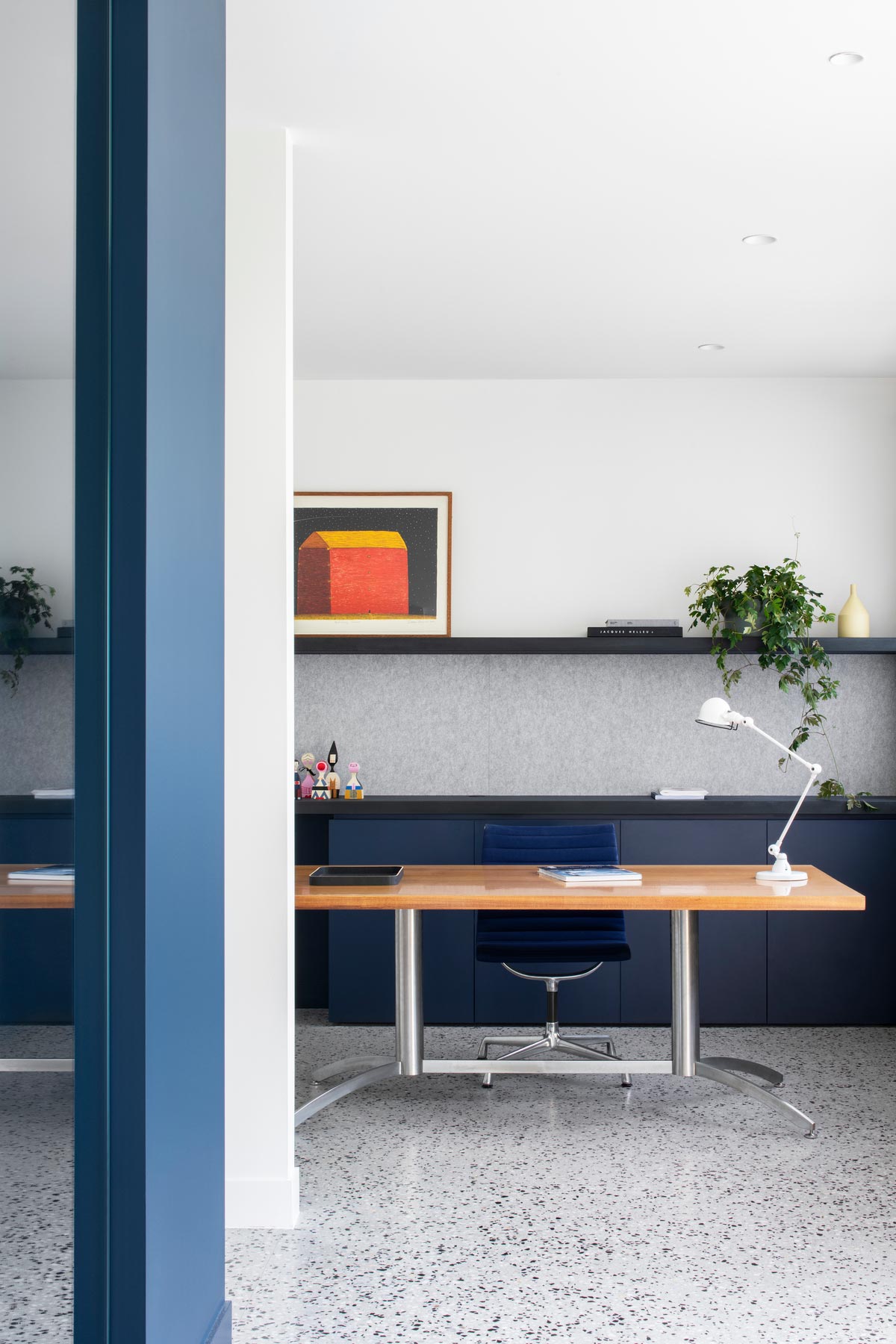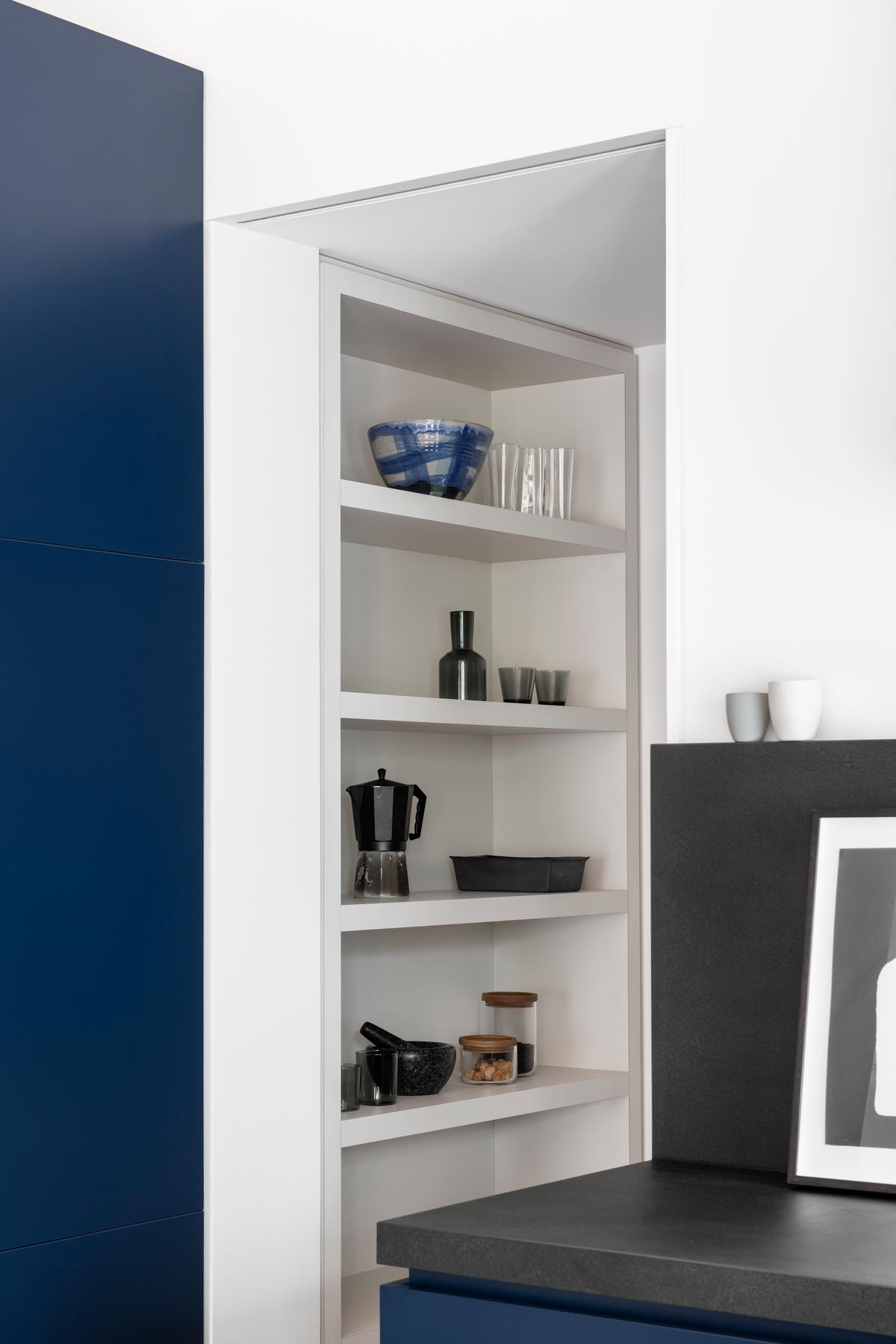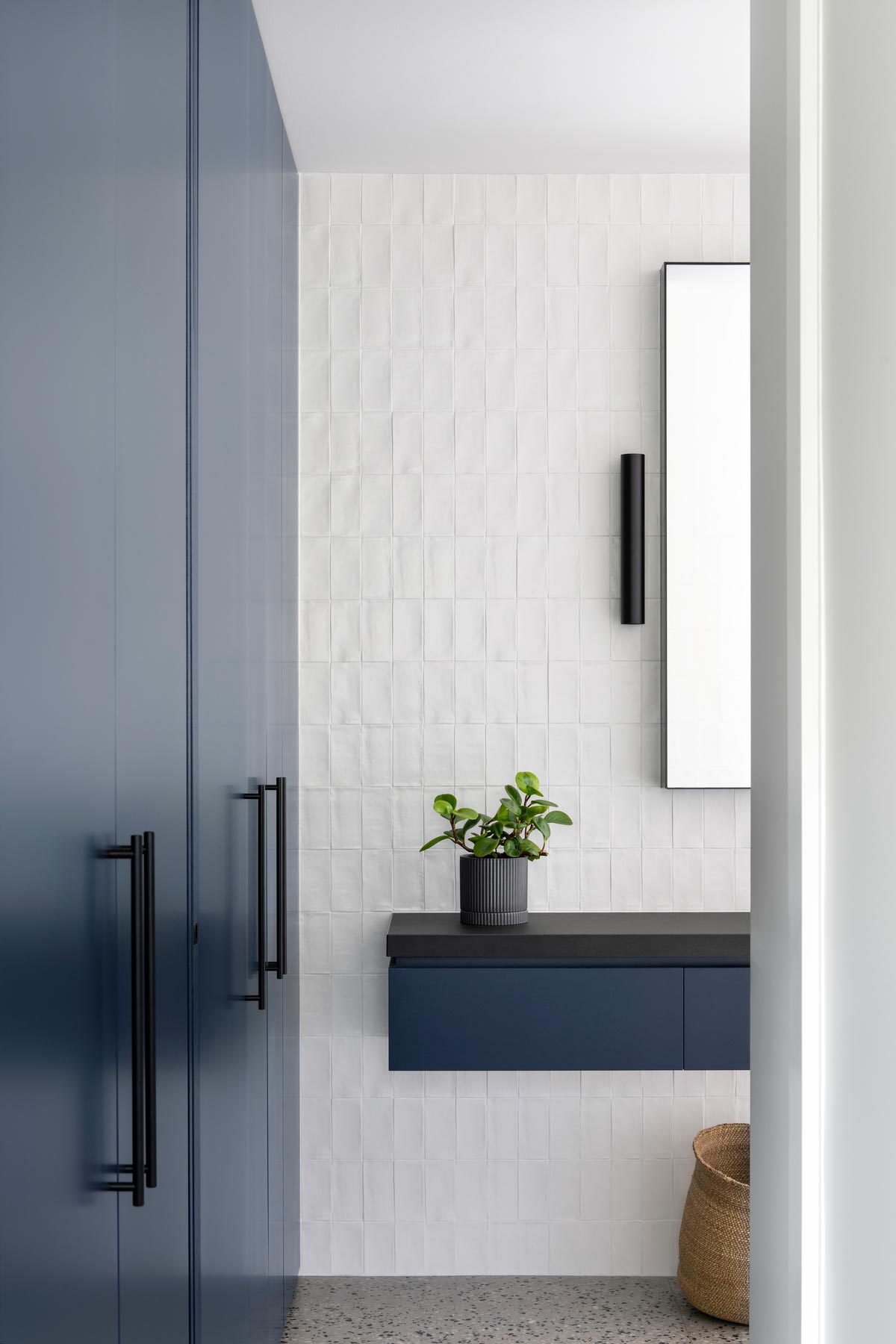 Unlike other additions or alterations, this project removed rather than added a bedroom to make way for a luxurious ensuite off the master bedroom and walk in robes to each bedroom. As a result, the client now has a very spacious two bedroom, two bathroom, plus study home with a modern, open-plan living space which is ideal for entertaining.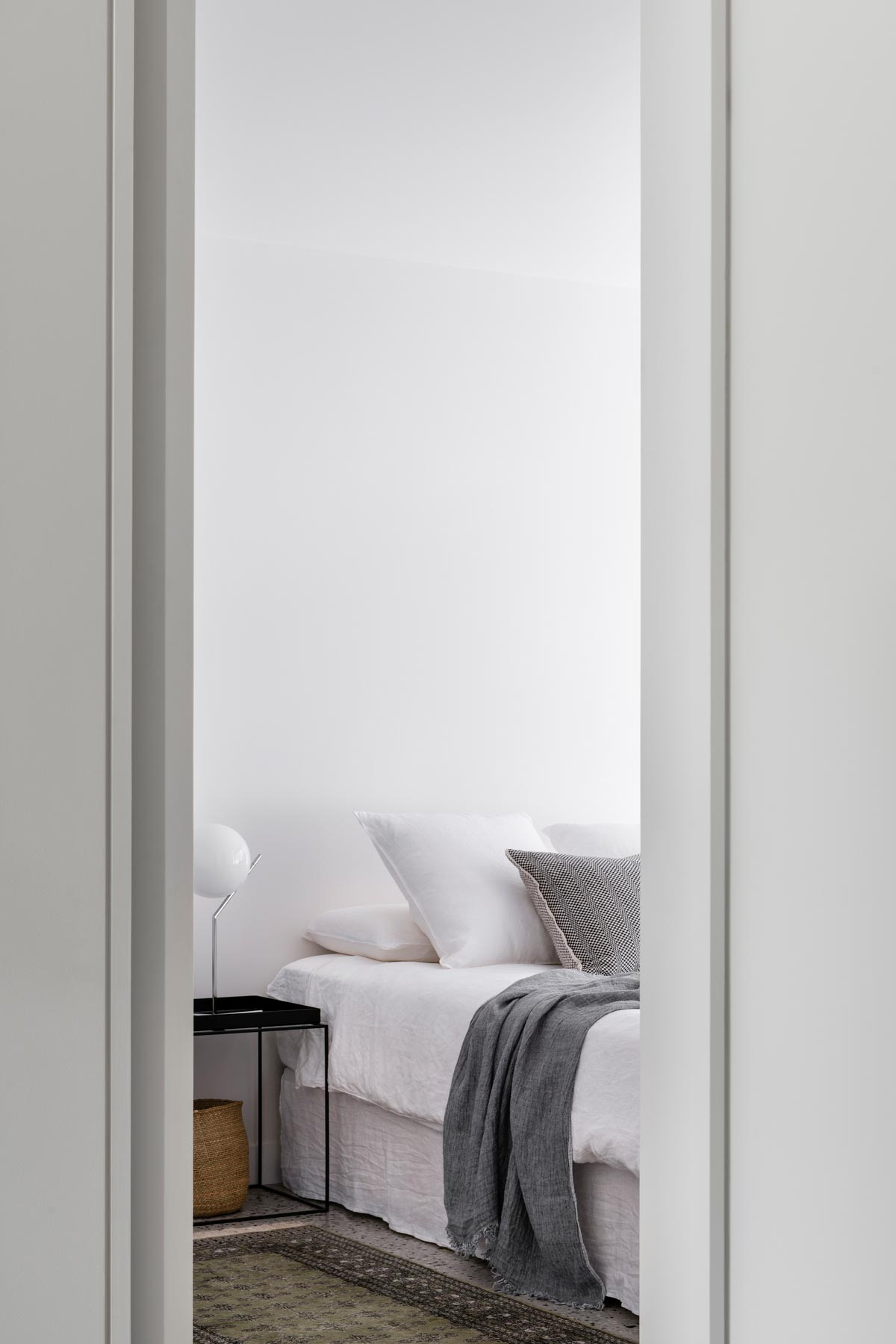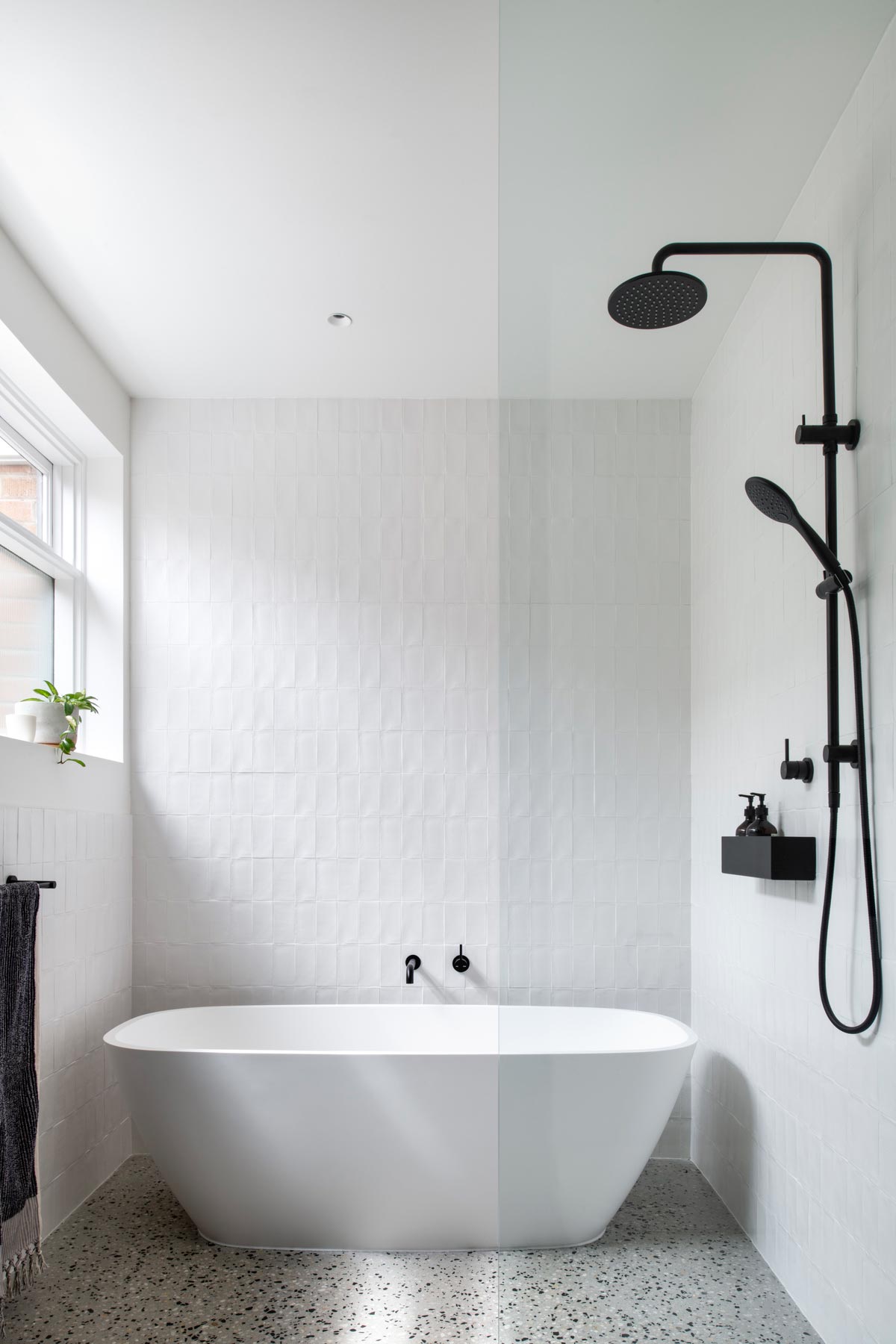 Project: Malvern East Bachelor Pad
Architect: Eliza Blair Architecture
Interior Designer: Studio mkn
Location: Melbourne, Australia
Type: Renovation
Photography: Nicole England