We recently chatted to Nick Burns from Maiden Co, a business whose focus is on meticulous timber craftsmanship, modern furniture design, and everything in between.
After growing up at the base of the Blue Mountains, Nick cut his teeth crafting timber in the north island of New Zealand, before refining his trade in Sydney and dabbling in high-end commercial fit-outs. He now specialises in honest and traditional joinery applied to contemporary design needs.
Nick enjoys working with architects, interior and furniture designers, builders, artists, and nice people.
George Takes Twelve
1. Pleasantries first… Tell us about who you are and what you do?
I'm Nick and I work with timber. More specifically, I run a company that specialises only in designing and making solid timber pieces that revitalise the craft of traditional timber joinery. I like to think we're making sure these techniques that have stood the test of time are not kept on the fringes and slowly forgotten, but rather being adapted to a modern and fast-paced world.
2. When I was growing up I wanted to be….
When I was 12 our parents did a big reno to our family house. For months we had a team of carpenters working on the house and I remember wanting to be just like them. So that's how it started, I wanted to be a carpenter.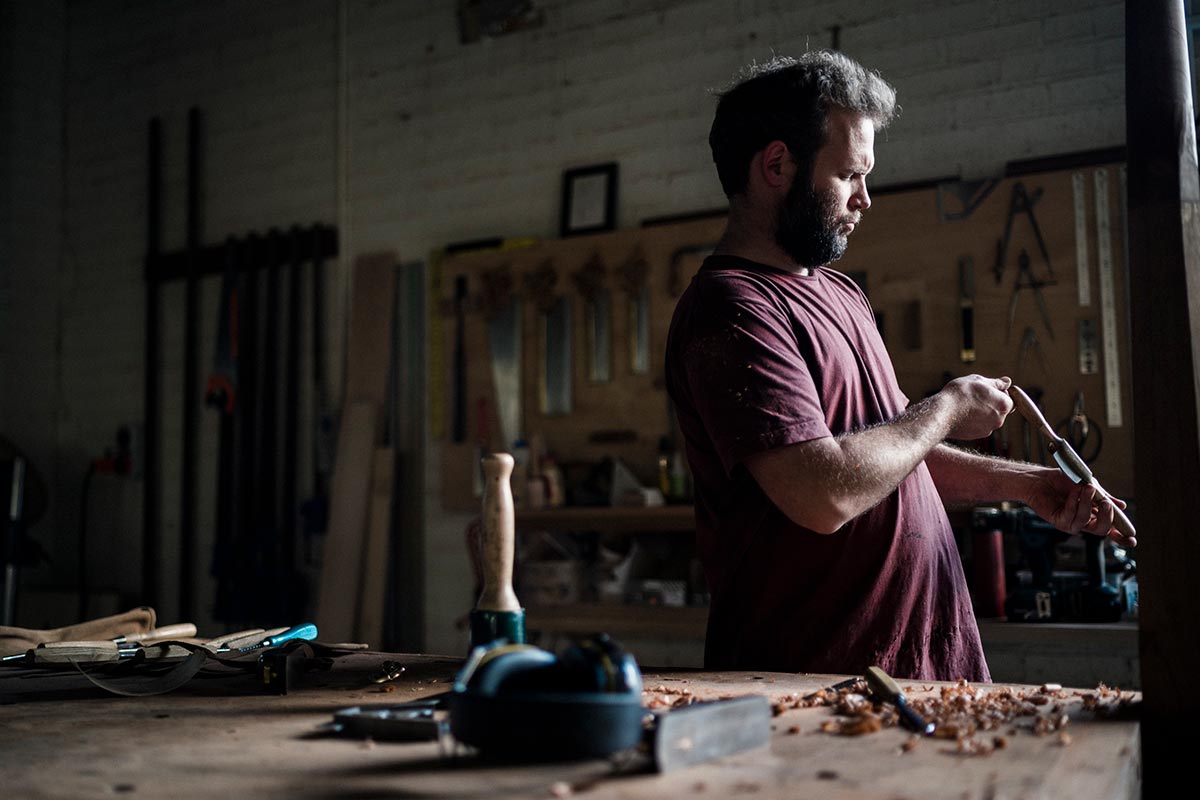 3. What is the best piece of advice you've ever received?
If you think your foot is in hard enough… stick it in even harder. My uncle gave me that advice whilst learning to water ski and I've basically taken that approach to most things in life.
4. What is your favourite way to get the creative juices flowing?
Gettin' dusty in the workshop. I'm a big believer that 'action brings action' so there's nothing better than just getting on with it and making it happen.
5. What does your average workday look like?
I'm up early, in the workshop making a list and ticking boxes to keep me as productive as possible. People have said I'm pretty intense and constantly firing on all cylinders. I guess it's the maker in me that defines a good workday based on how productive I can be.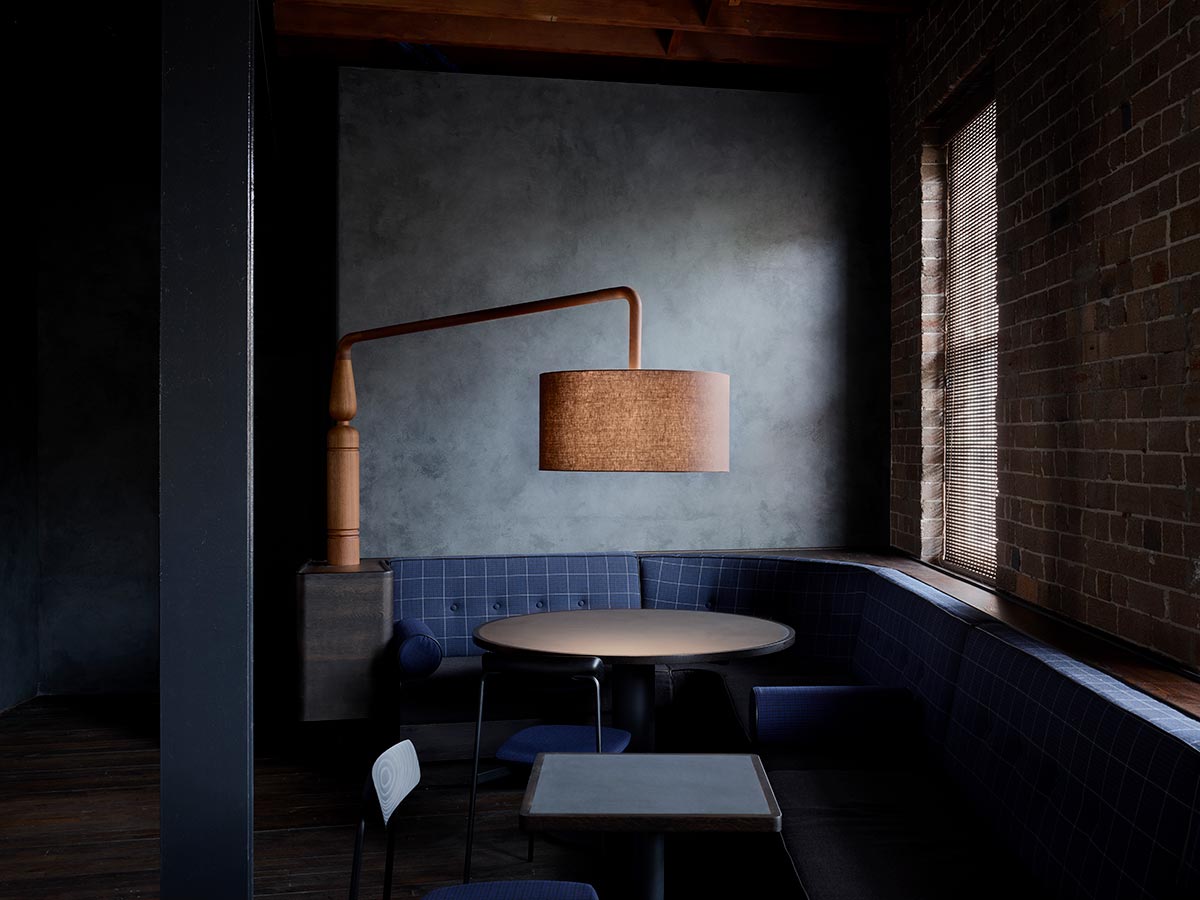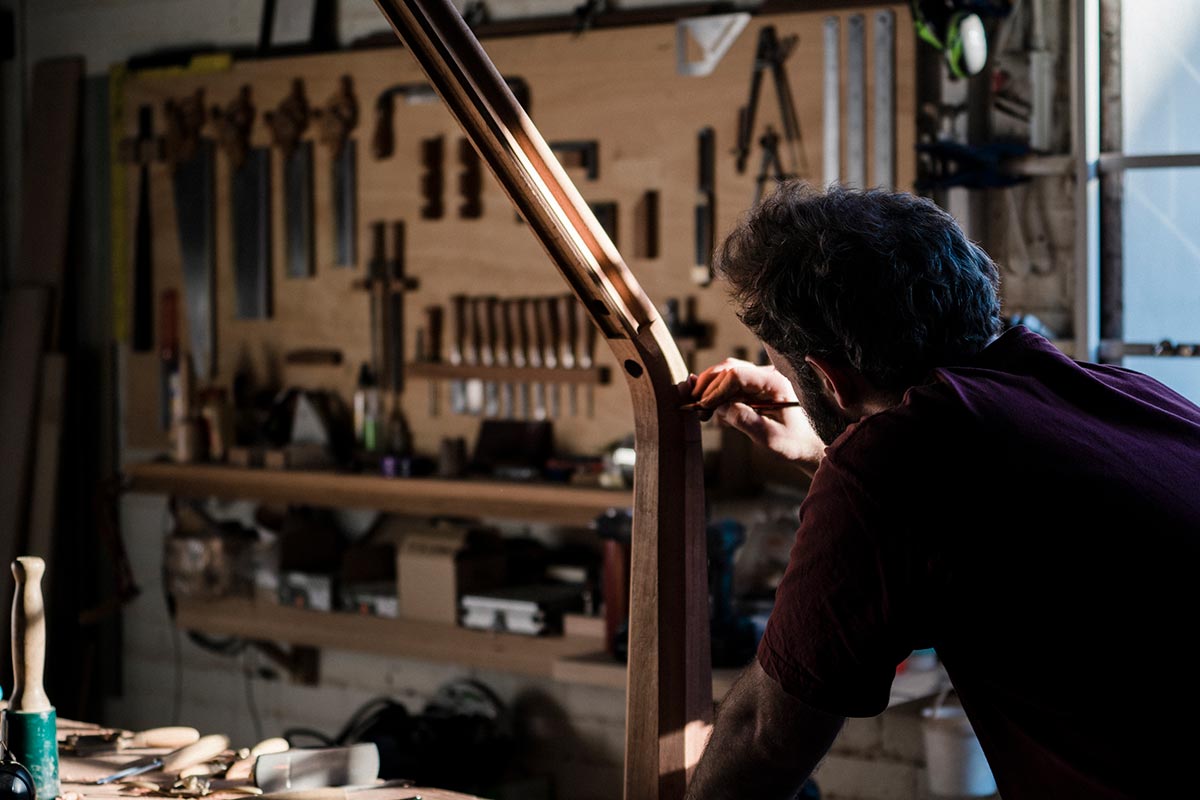 6. If you could invite any five celebrities to dinner, who's dining?
Top 5 celebs from early naughties Home & Away (including Chris Hemsworth) because I think it would be a good laugh.
7. What was the last rule you broke?
I only use stainless steel rules. They don't break.
8. What's one thing people may not know about you?
I secretly envy the life of my dog.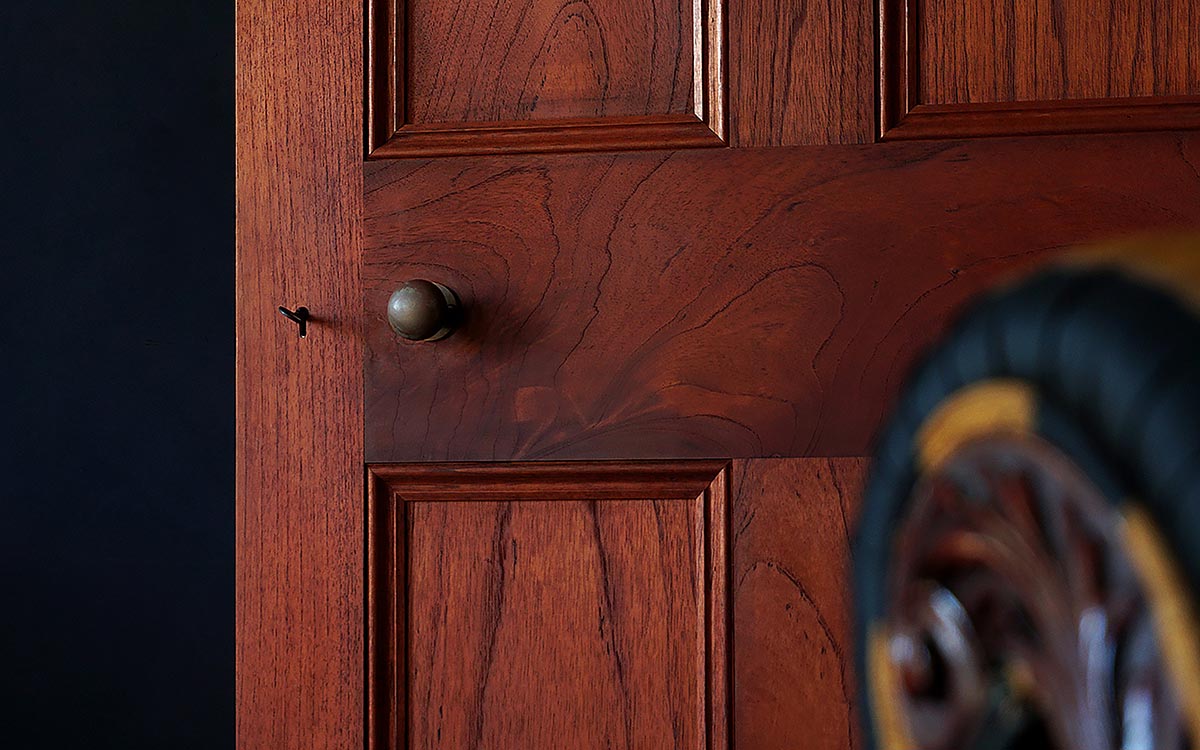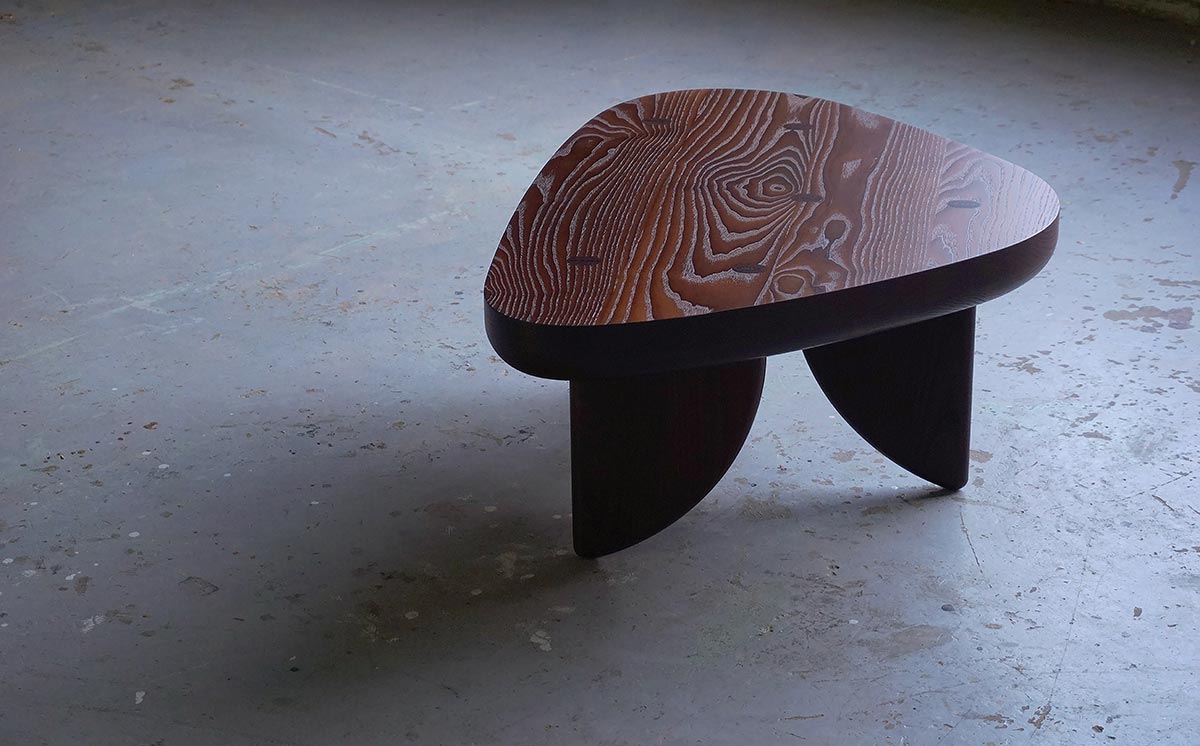 9. What was the last movie you saw and was it any good?
Promising Young Woman and yes, it was good, as the concept and delivery of the movie were bang on and in your face.
10. You've got a week off… where are you headed?
To the federation house I'm currently in the middle of restoring with my partner – @challishouse if you're keen on following the journey over on the gram.
11. What's your favourite project/design so far and why?
Easy. Last year we worked with the team at YSG Studio, Promena Projects, and Four Pillars to create some feature pieces in their gin lab, bar, and retail space. Quite simply, this was a project that ticked all the boxes. Doing great work with great people who placed trust in our craft and empowered us to do what we do best. The results speak for themselves (and it's not bad having a lamp named after you).
12. What's next for you? Any exciting new projects in the pipeline…
There's always a lot happening. Some more collaborations in the world of gin. This time with Poor Toms, a local Sydney distillery. I also have some exciting furniture collections in progress, but can't reveal too much about that. In any case, it's always the same, doing good work with good people.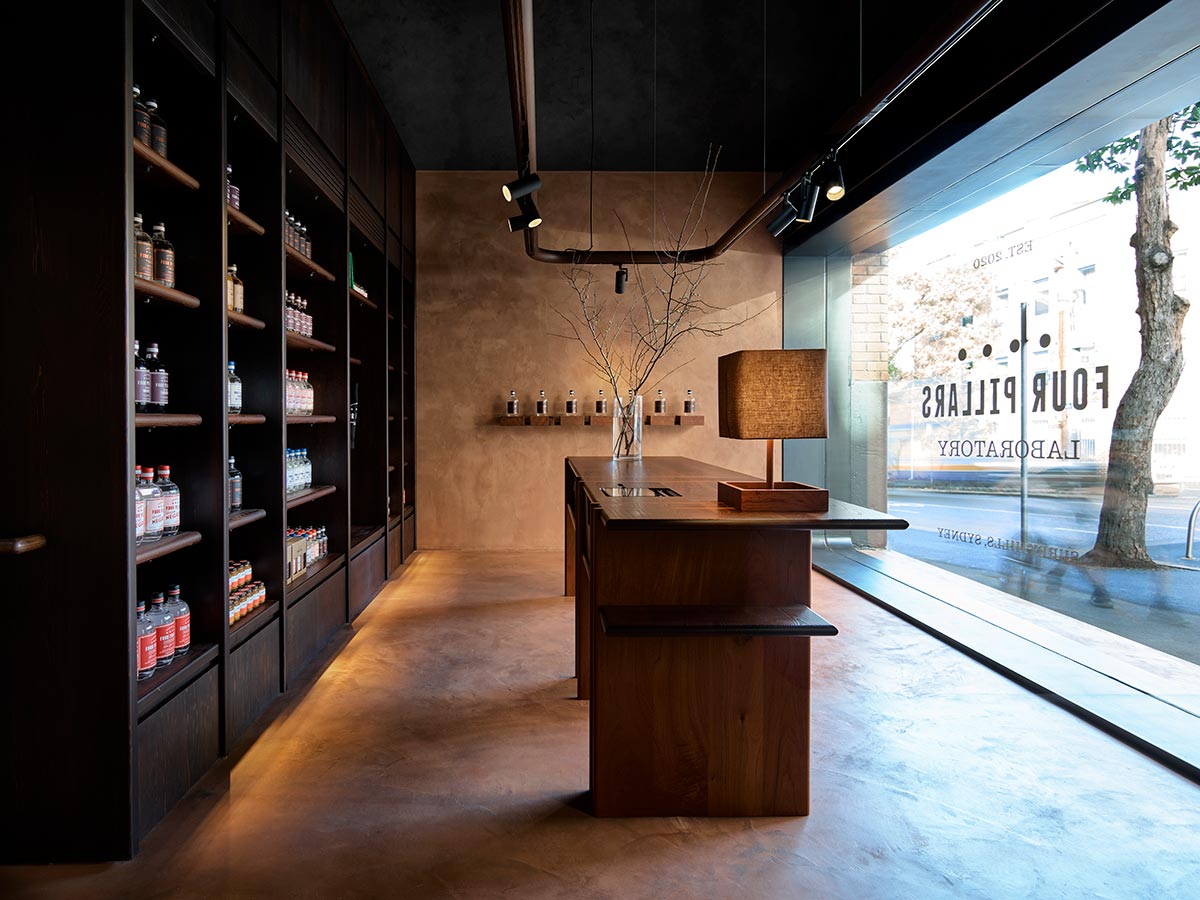 Meet the Maker Radio
Karming Beats
"Tunes that make the head bop, get you into the flow and get shit done." – Nick
Where to find him
Name: Nick Burns
Business Name: Maiden Co
Job Title: Director Joiner
Website: maiden.company
Instagram: @maiden_co
Photography by Ash Berdebes, Anson Smart, and Scott Burns