We gotta admit we did do a little fist pump when Lucas Grogan said yes to being involved in the Hunting Collective. Being fans of his extensive body of work we were so excited to see what he would create on our clock and he didn't disappoint. Spending time with Lucas in his shared studio space we soon discovered that the dude was funny, really funny. This shouldn't really have come as much of a surprise as his work often manages to make us laugh. His Hunting Collective clock is a good example of that. With the words "Fuck it. Do it tomorrow. You've got heaps of time." Proudly on display. We love Lucas' take on time and way his clock may well read your mind.
Lucas has such a casual yet serious nature to him. One minute you might be talking about the intensity that he feels in his work and the next minute you'll be laughing over one of his sharp jokes that are often littered with swear words. It's this unpredictability and brazen nature that I think people love most about Lucas' work. It's an honest take on his view of the world and they way he sees thing "I sort of think about each work being like a page in a diary, so the book keeps getting bigger" Lucas Grogan.
"As soon as you take yourself serious you're dead, because any little criticism it's over" Lucas Grogan.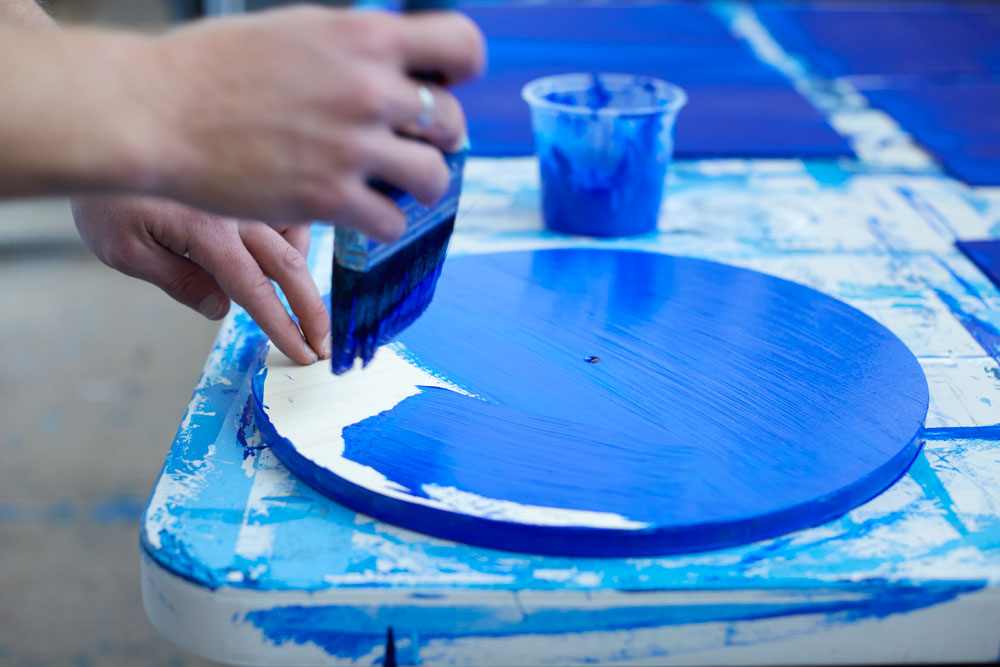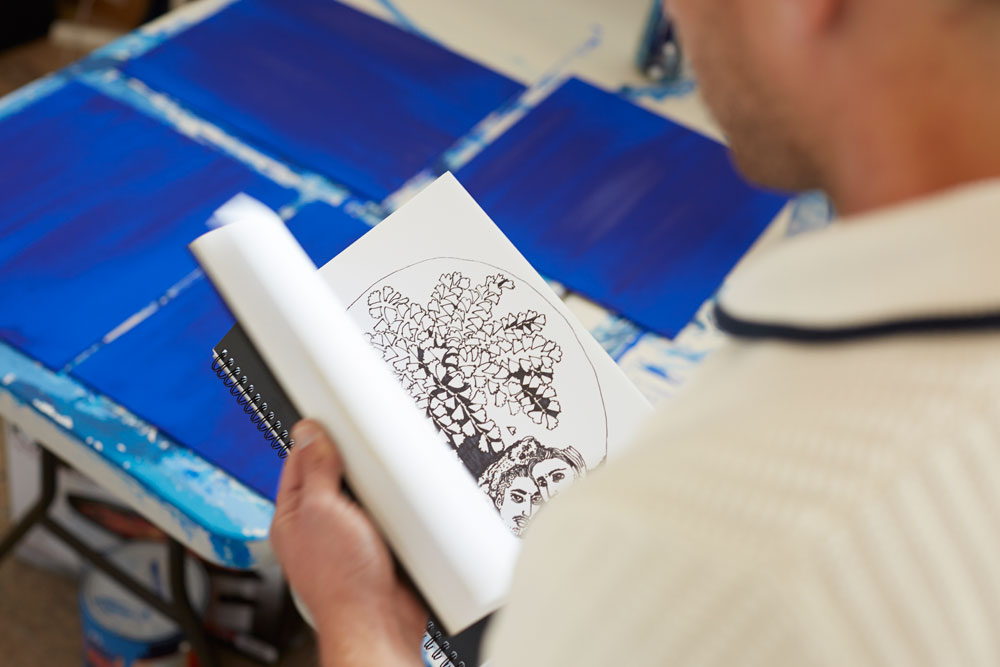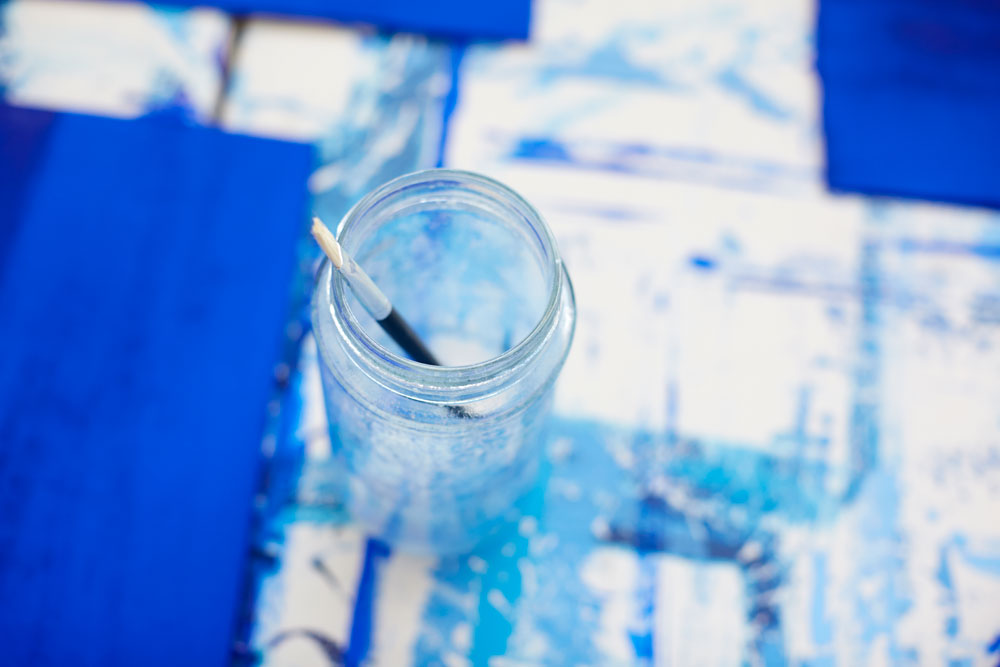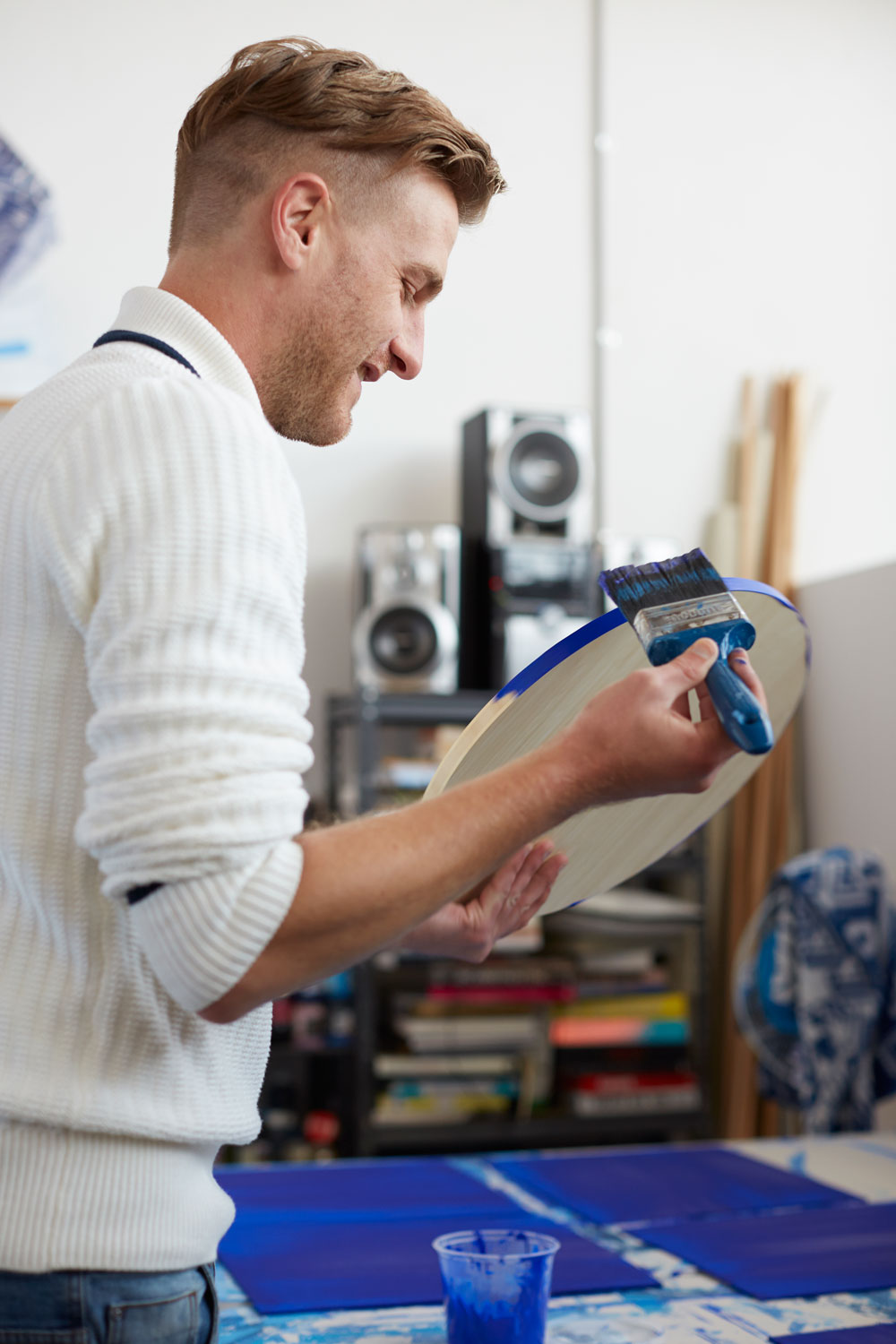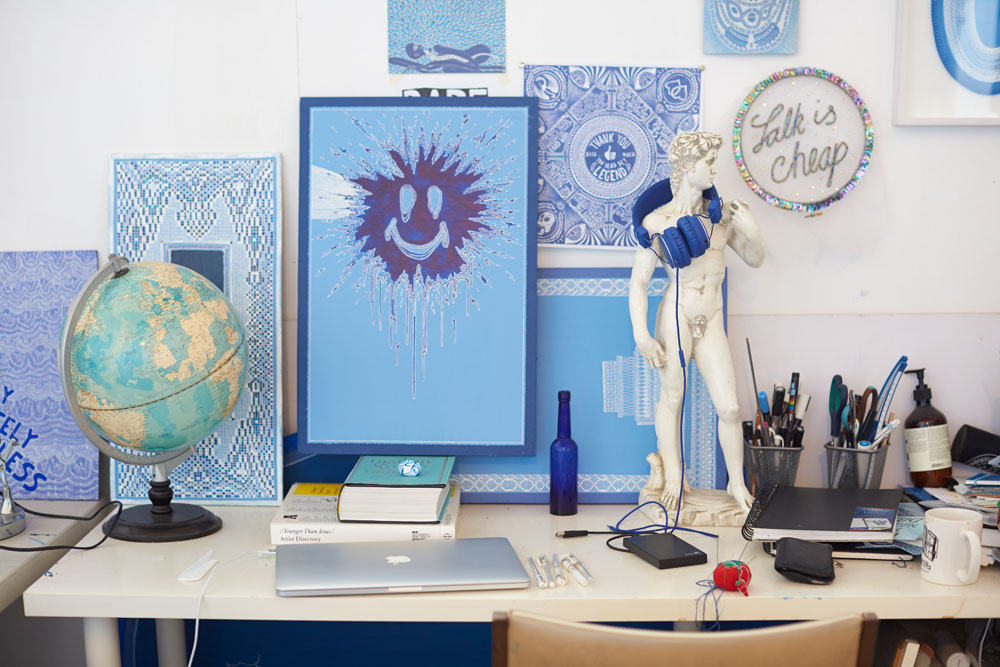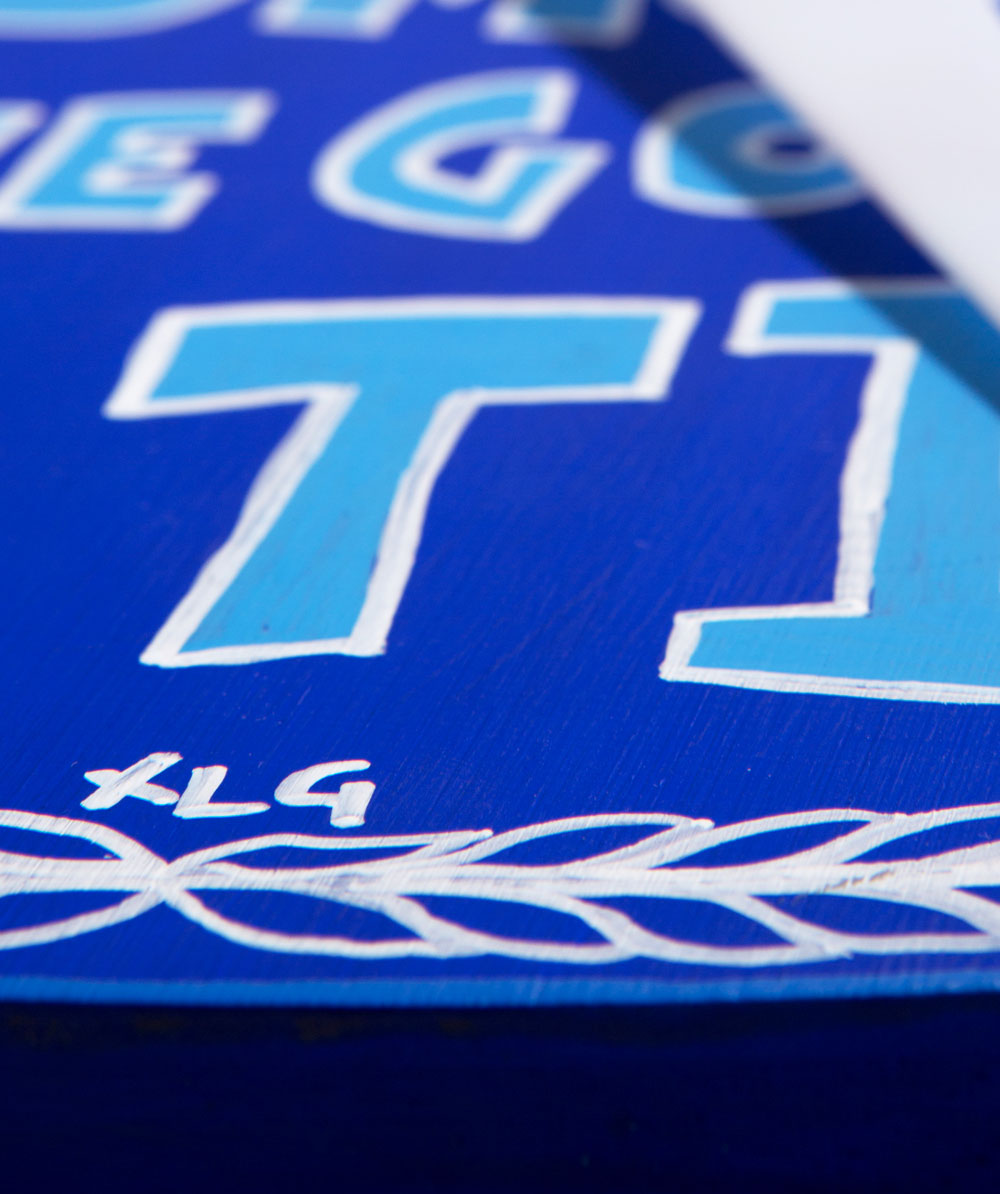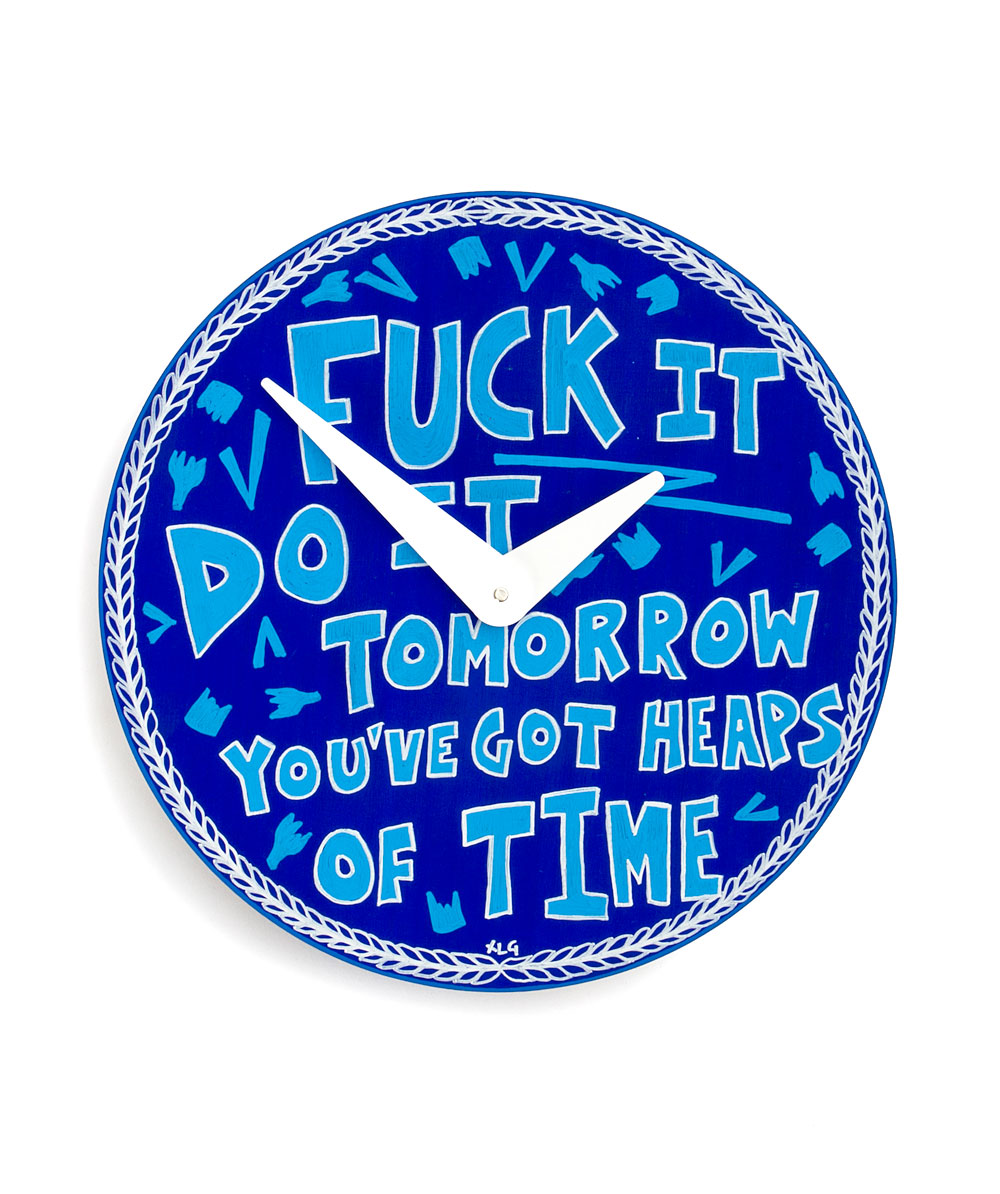 To bid on Lucas Grogan's Clock head over to the auction page at Hunting for George. The Online Auction will run until midnight, Sunday November 30 2014 with the majority of sales from each clock going back to the artist.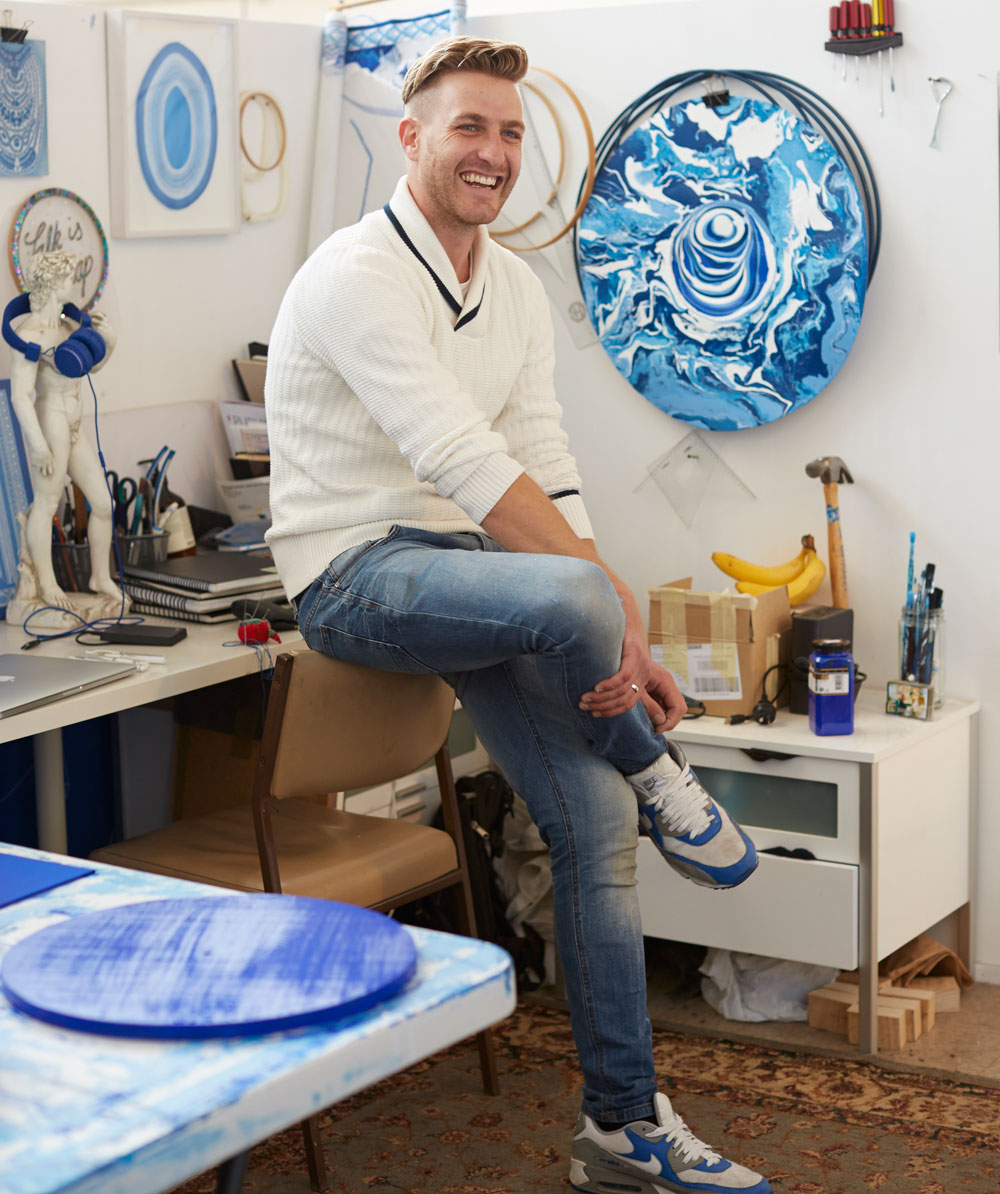 Photography: Clare Plueckhahn
Video DOP: Clare Plueckhahn and Jonno Rodd
Video Edit: Lucy Glade-Wright