Nestled on a challenging site in a unique urban pocket of Blackburn, Melbourne, Laurel Grove is a new house designed by Kirsten Johnstone Architecture for a family of three. Initiated by forward-thinking clients who are eager to live in a home utilising the best energy-efficient design principles, the design of this home features tightly resolved and carefully curated floor plan designed for family life. Come on in and take a closer look…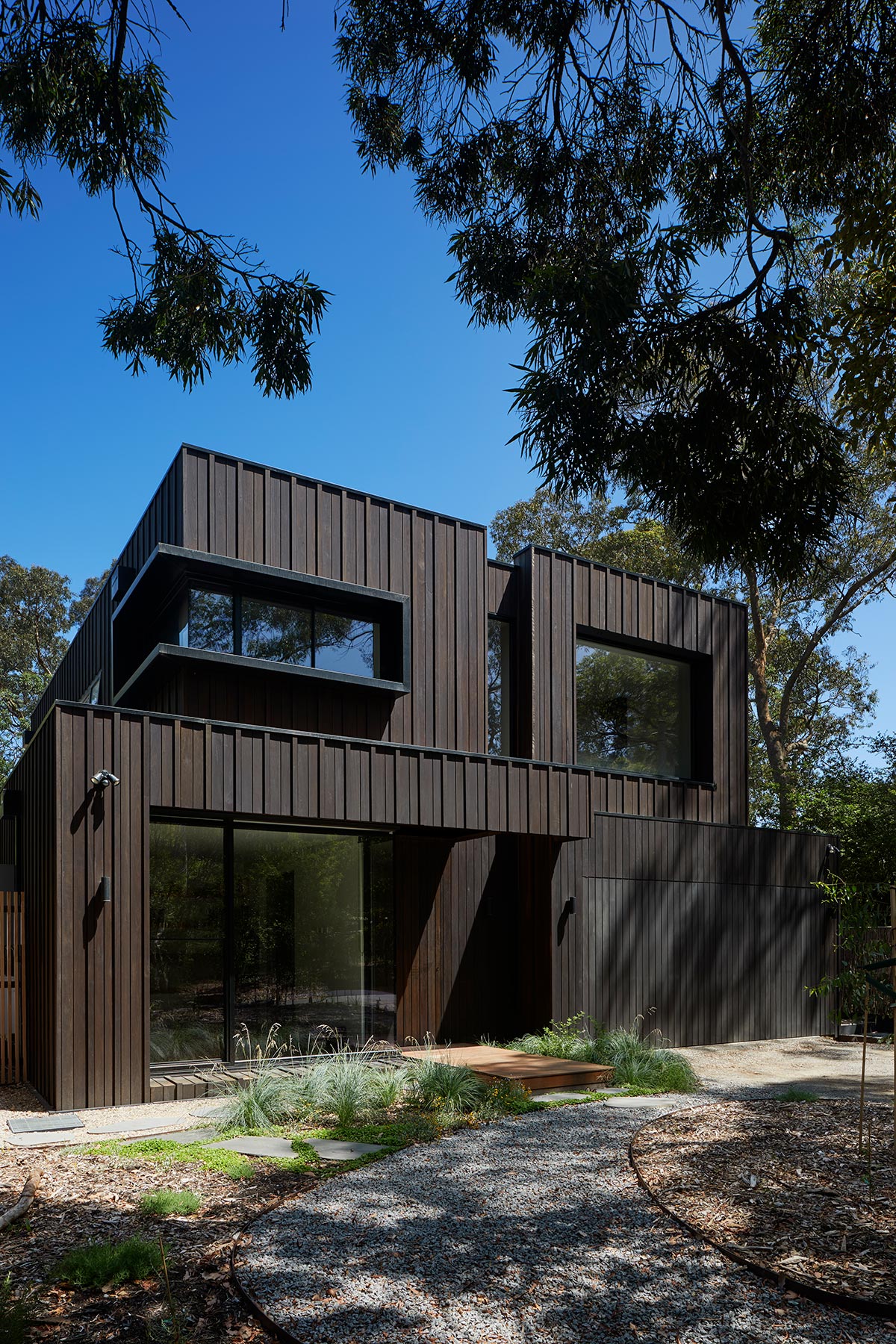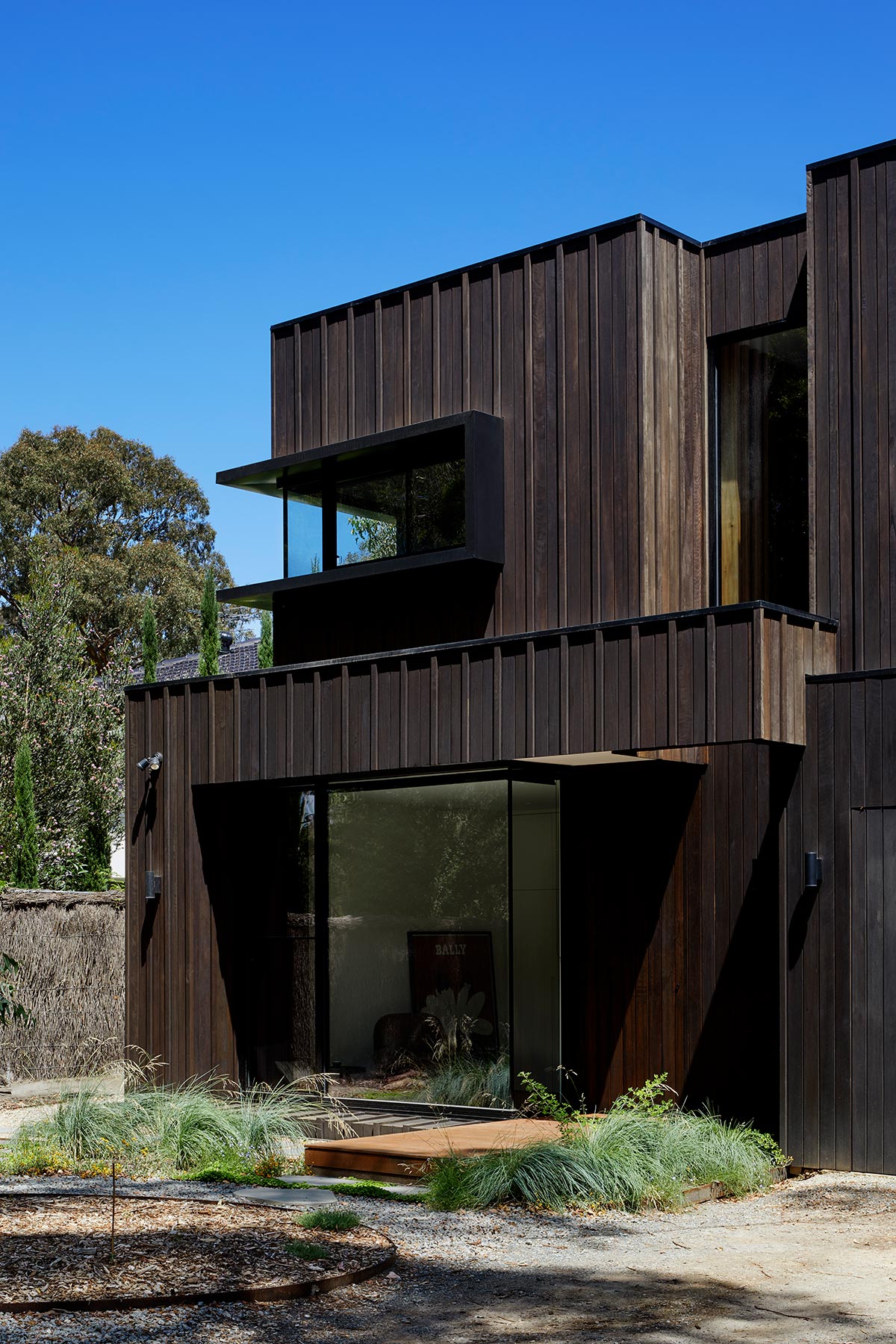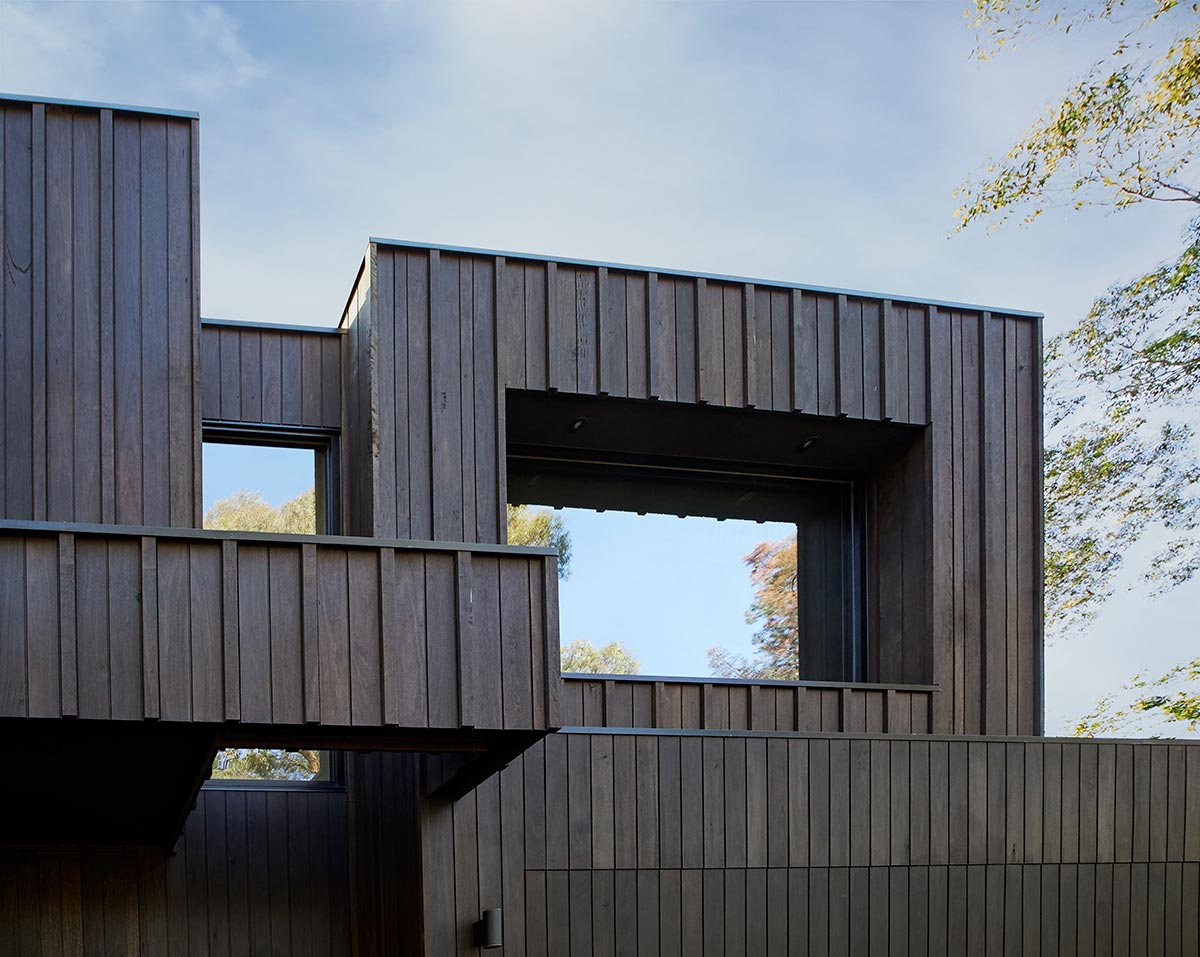 "Our response was driven by a focus on family living and the use of sustainable materials. Australian timbers were applied throughout the home, whilst rammed earth blade walls form deep reveals to create protected interior living spaces without compromising access to natural light. These walls offer further protection from the western sun due to the inherent thermal mass properties of rammed earth, along with the burnished concrete slab." – Kirsten Johnstone Architecture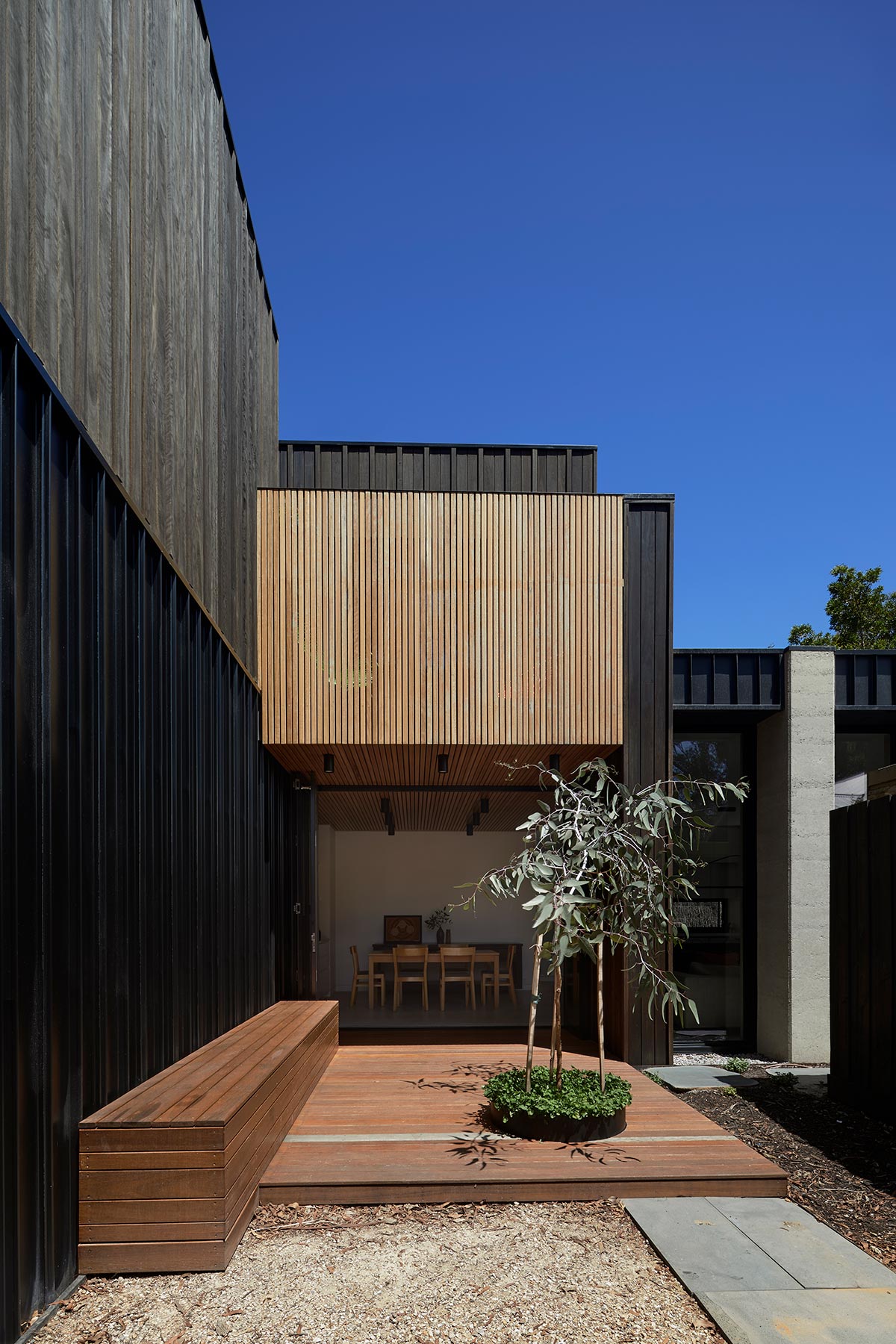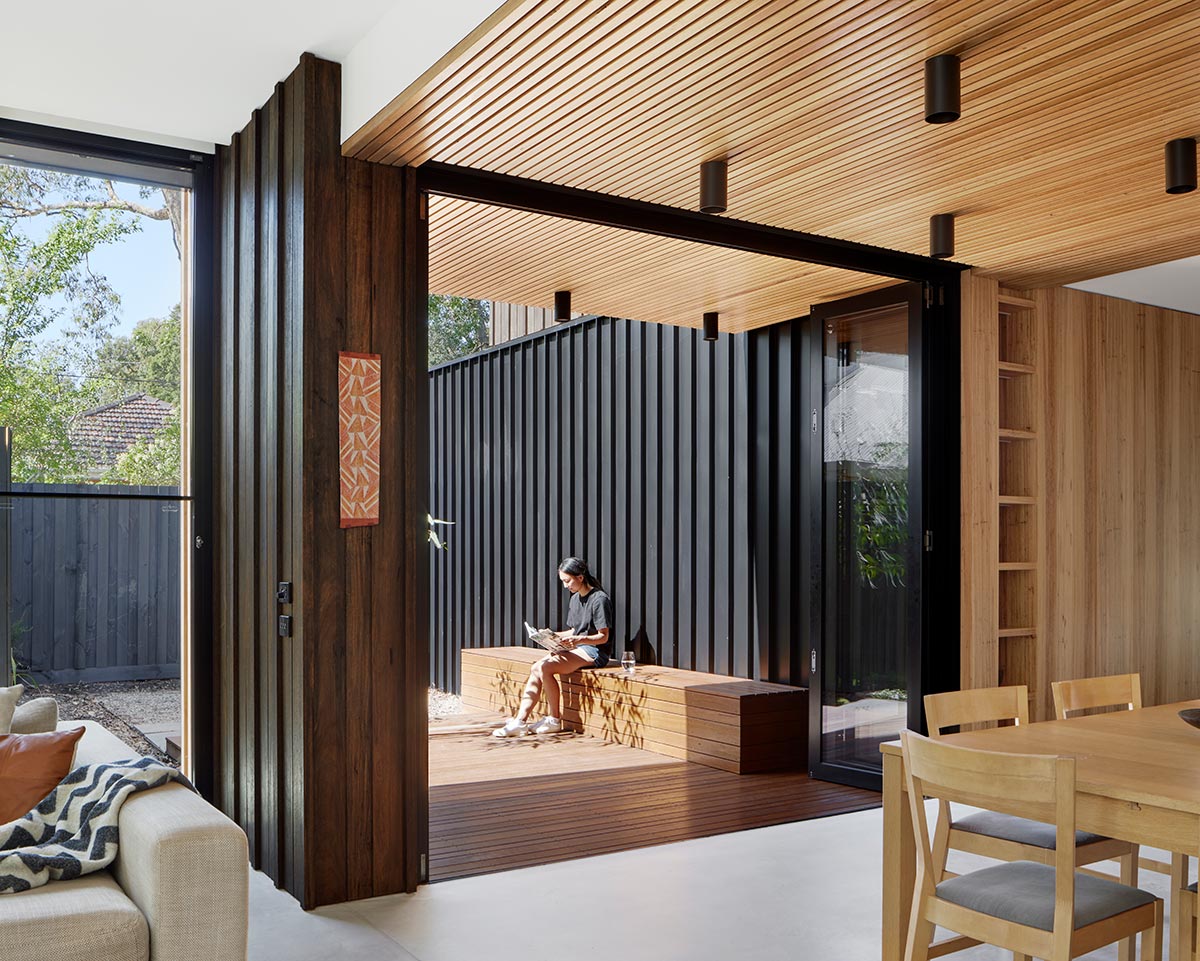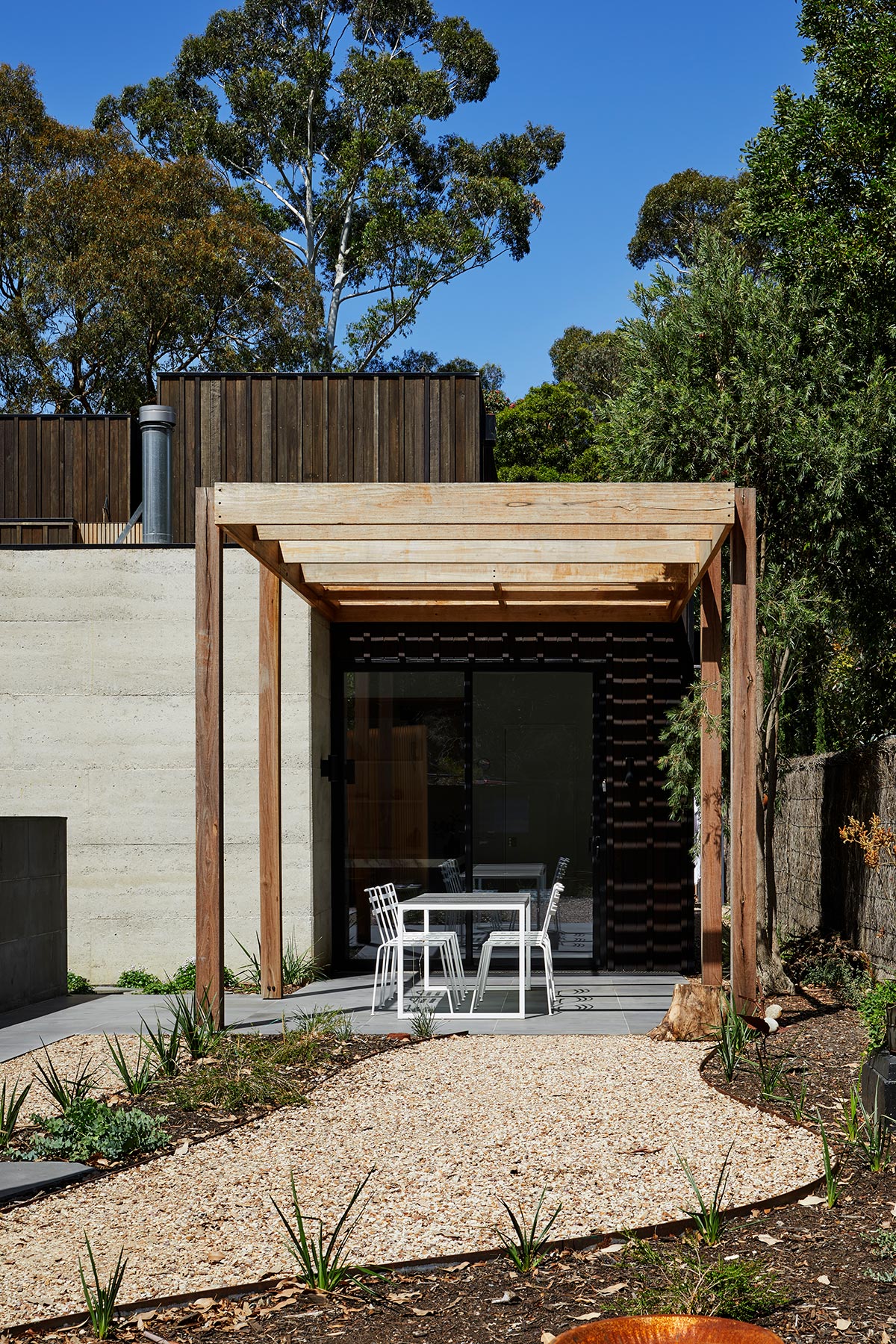 With constraints such as deep front setbacks forcing the house back into the site from the street and greater than usual side setbacks, the team needed to protect trees located on the site, in the street verge and on adjoining allotments in our design response and during construction. A landscape plan was a required component of the planning process with the approved design utilising local indigenous plantings to restore habitat for local birdlife and fauna that incorporated complementary materials.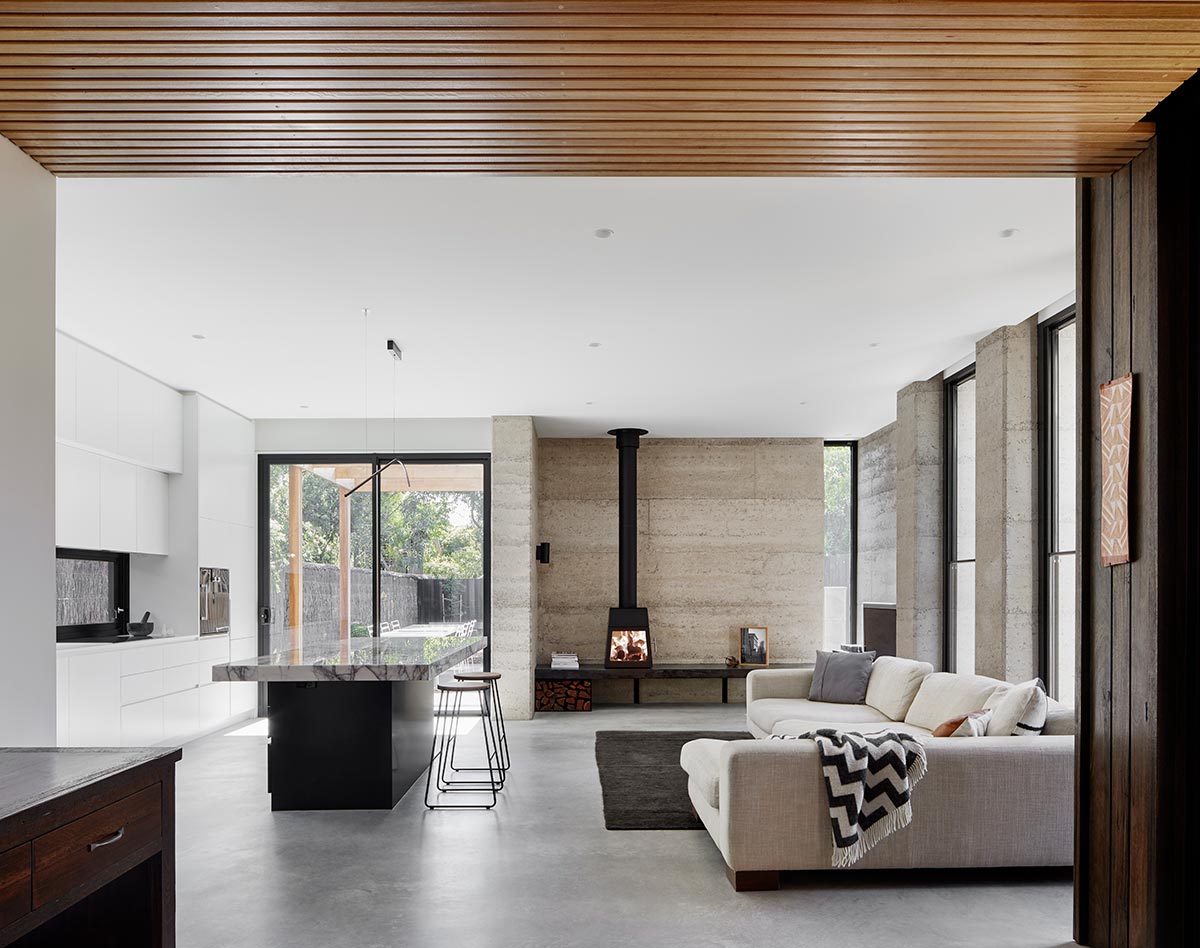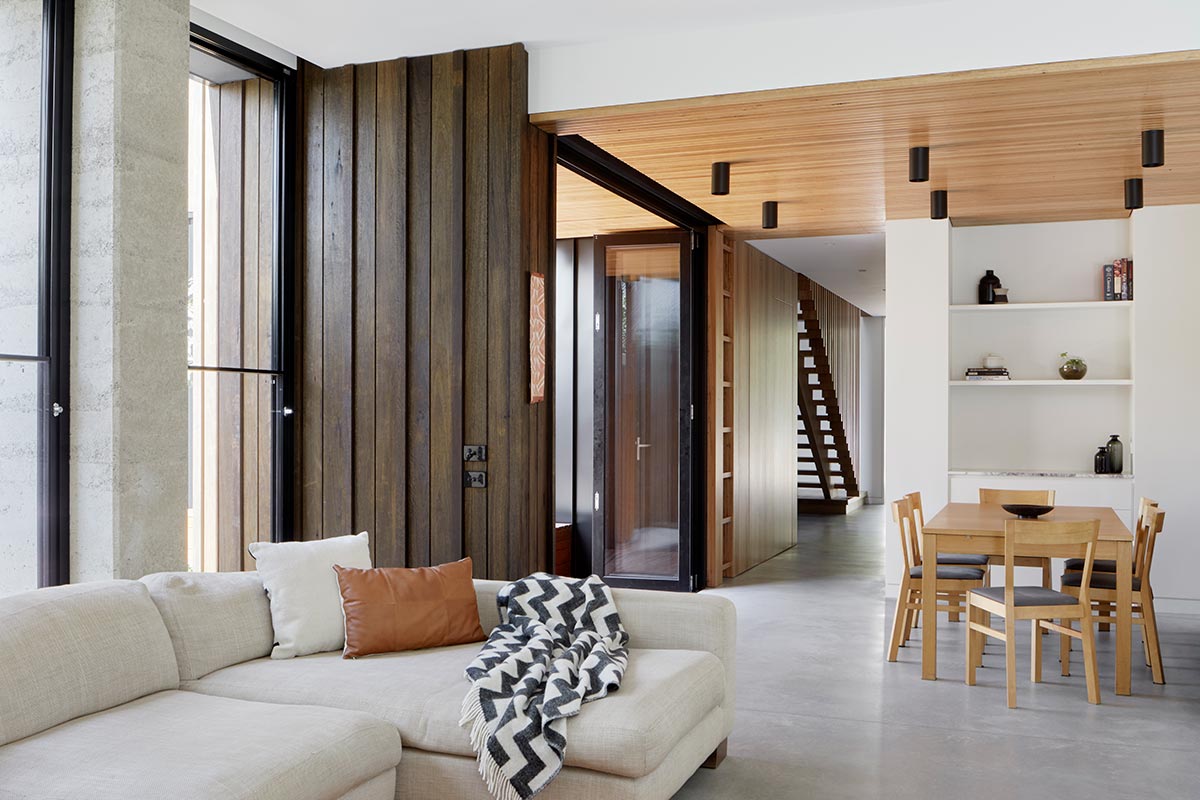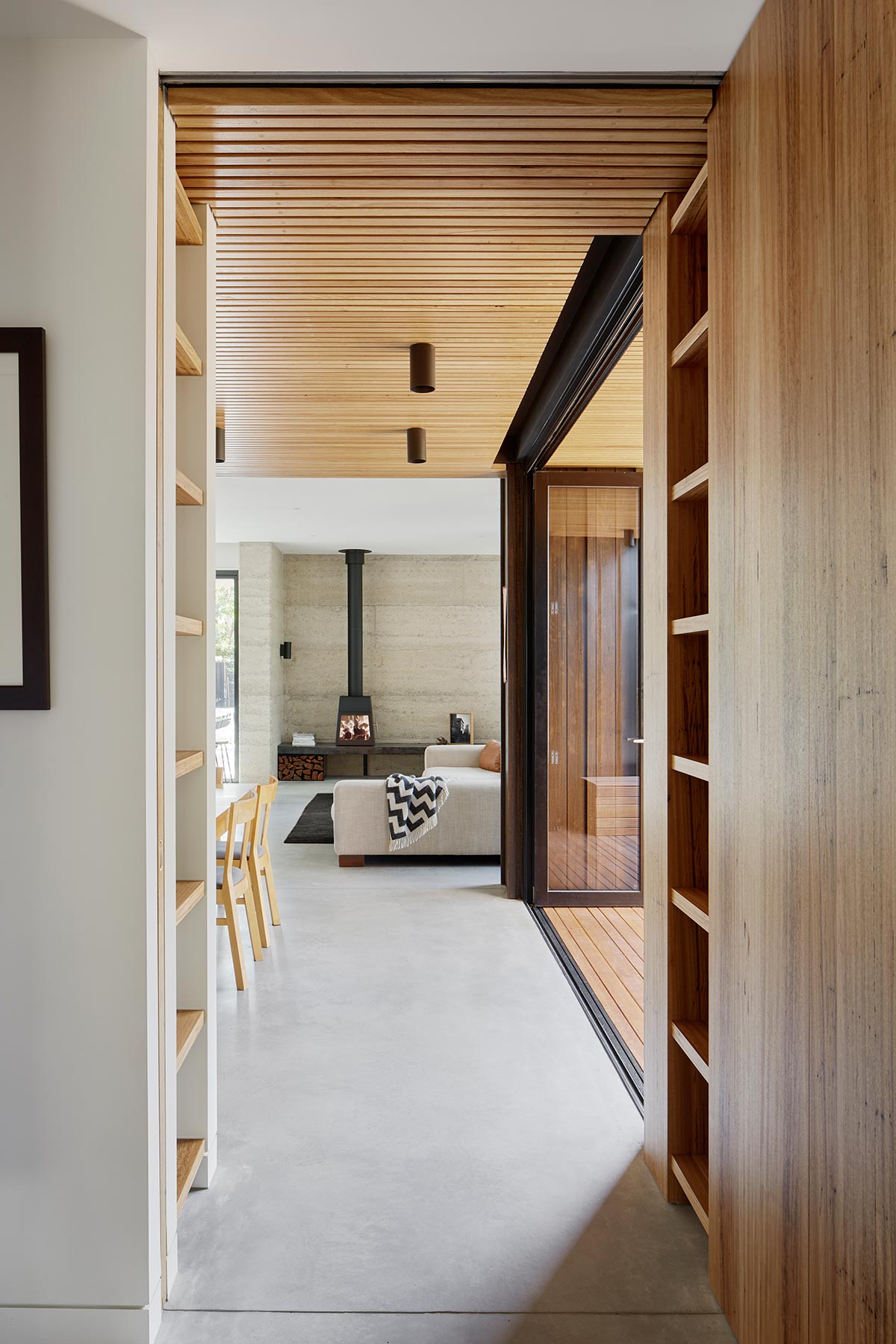 The contrast of public versus private and exposed versus protected is explored throughout the design. The "secret" front entry door is disguised yet exposed under a fragment of form; the large front window can be celebrated from an internal seat; an obscured garage door is further hidden by the gravel driveway blurring into the adjoining landscape; the apparently exposed front bedroom window provides quiet treetop views; the dining room ceiling extends outside and folds up to form a balcony screen.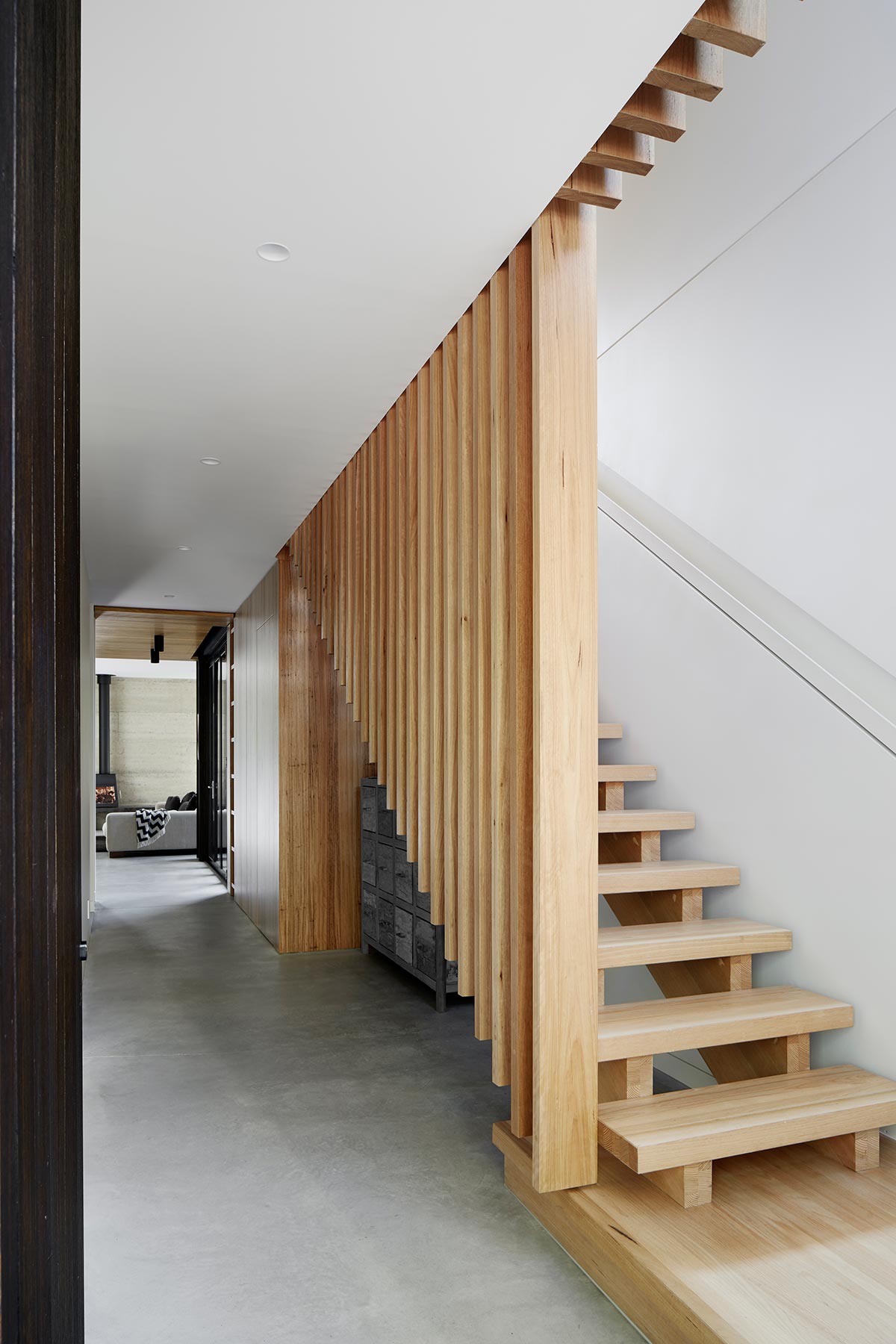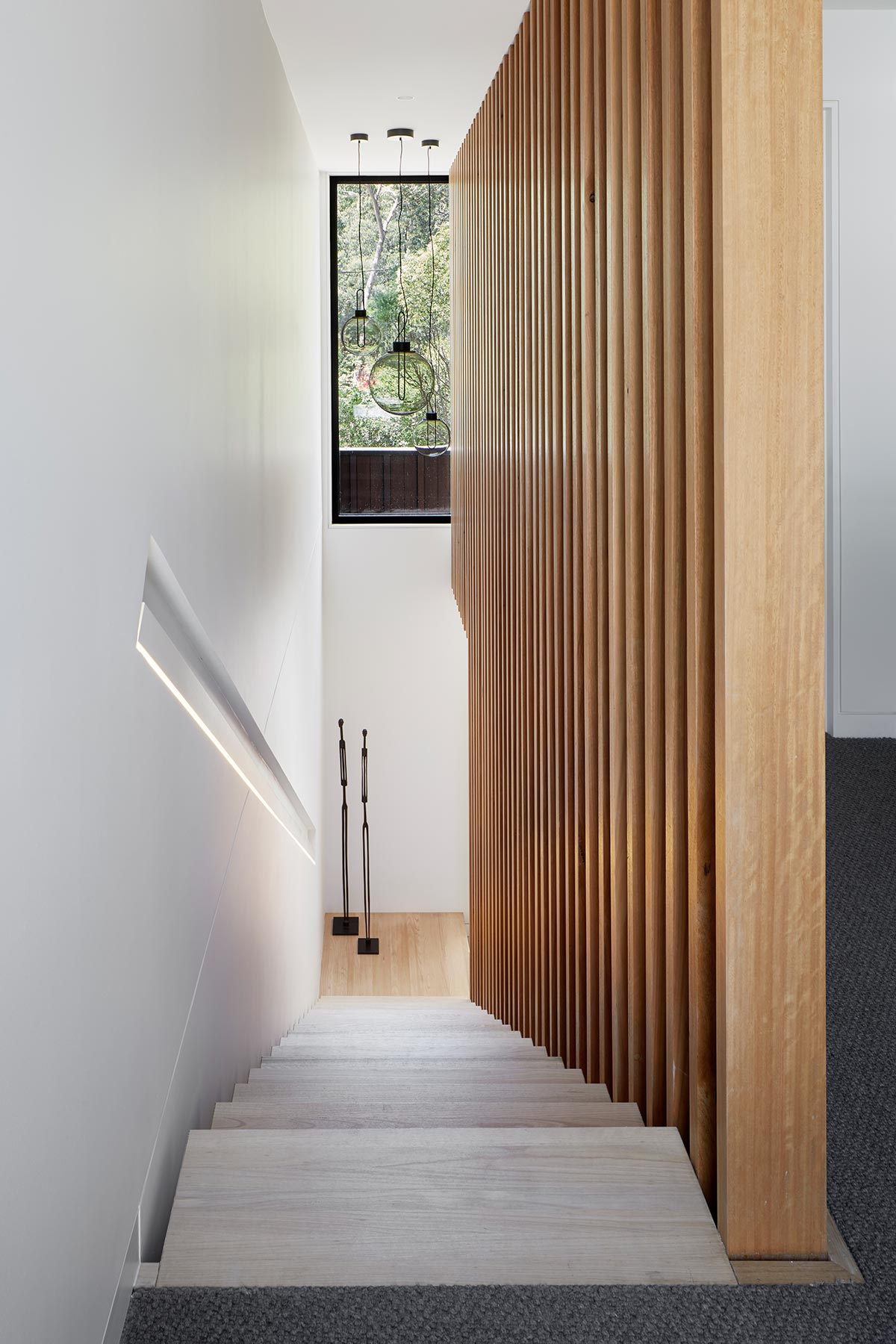 "It is a given that this house was designed to be energy efficient and cost effective for a family of three to live in. Whilst the inclusion of design techniques to mitigate solar heat gain and the rammed earth wall were included to fulfill the brief, these elements have ultimately become favourite design features of the home for the owners. Additionally, clever storage solutions including a laundry chute and the application of timber to the dining room ceiling that then forms a balcony screen were design additions that were above and beyond what the clients expected." – Kirsten Johnstone Architecture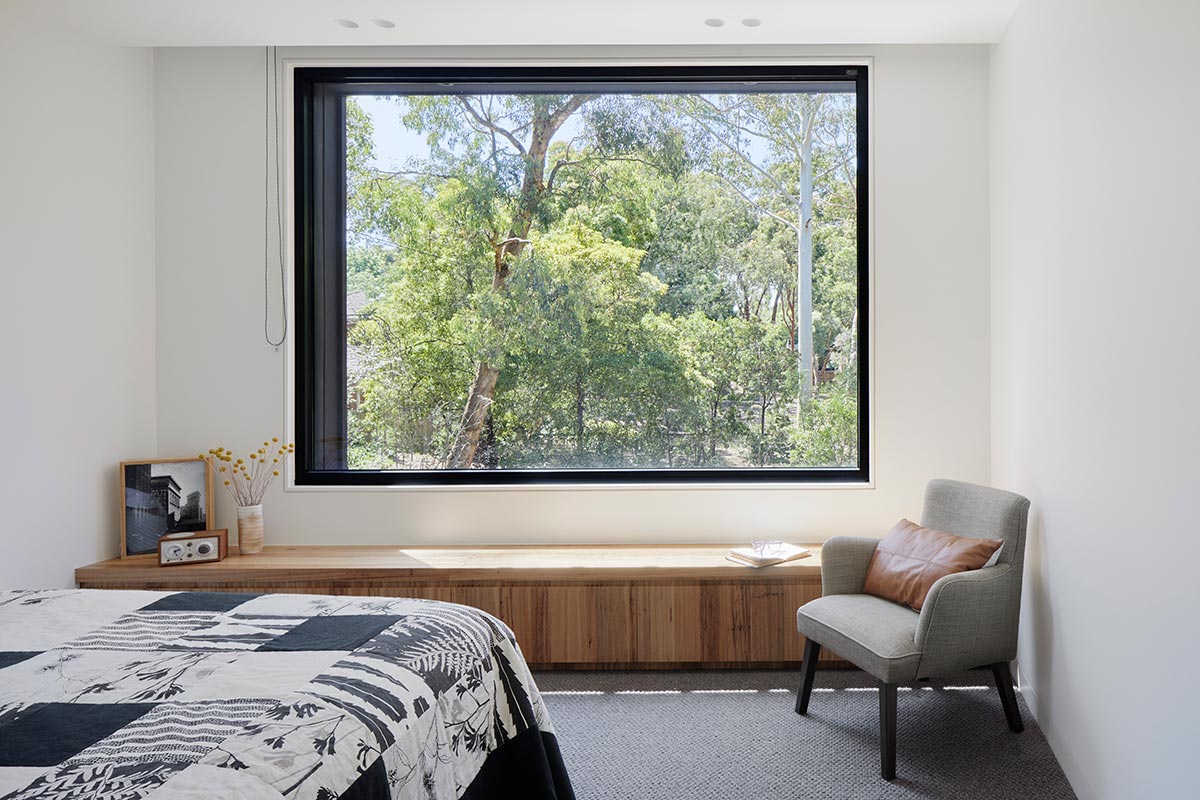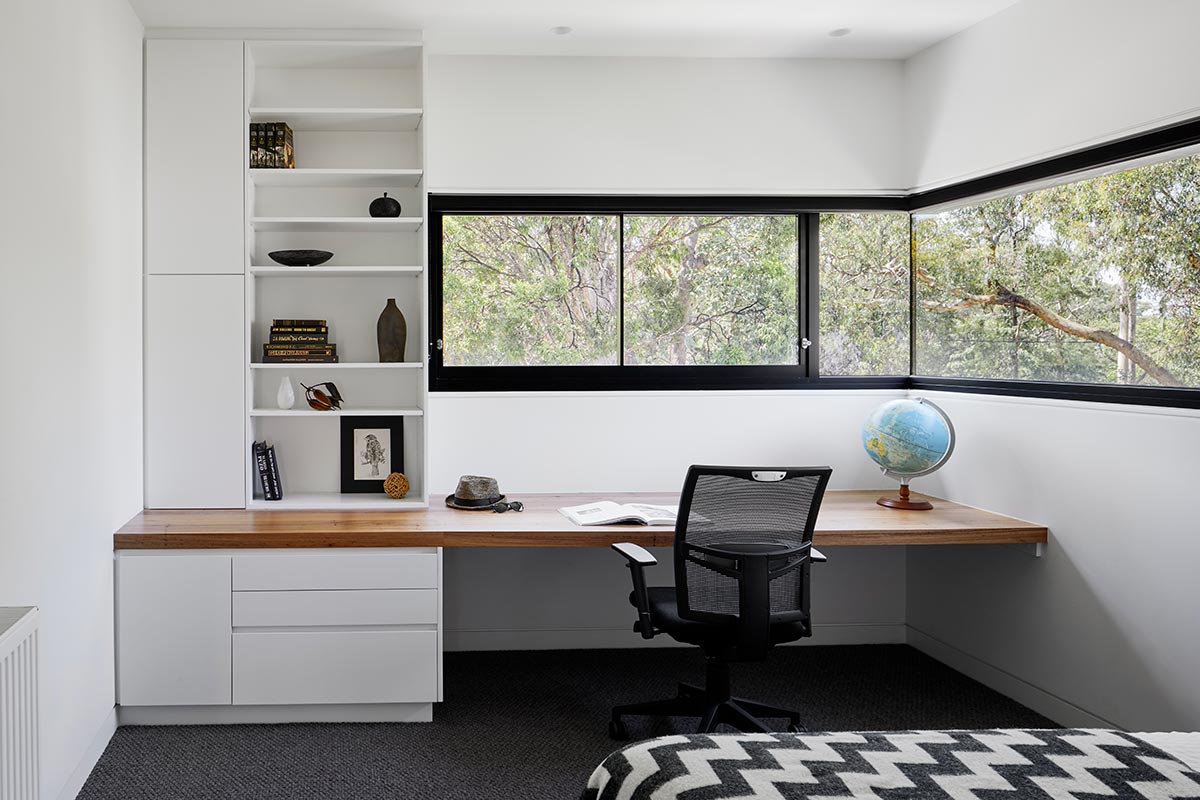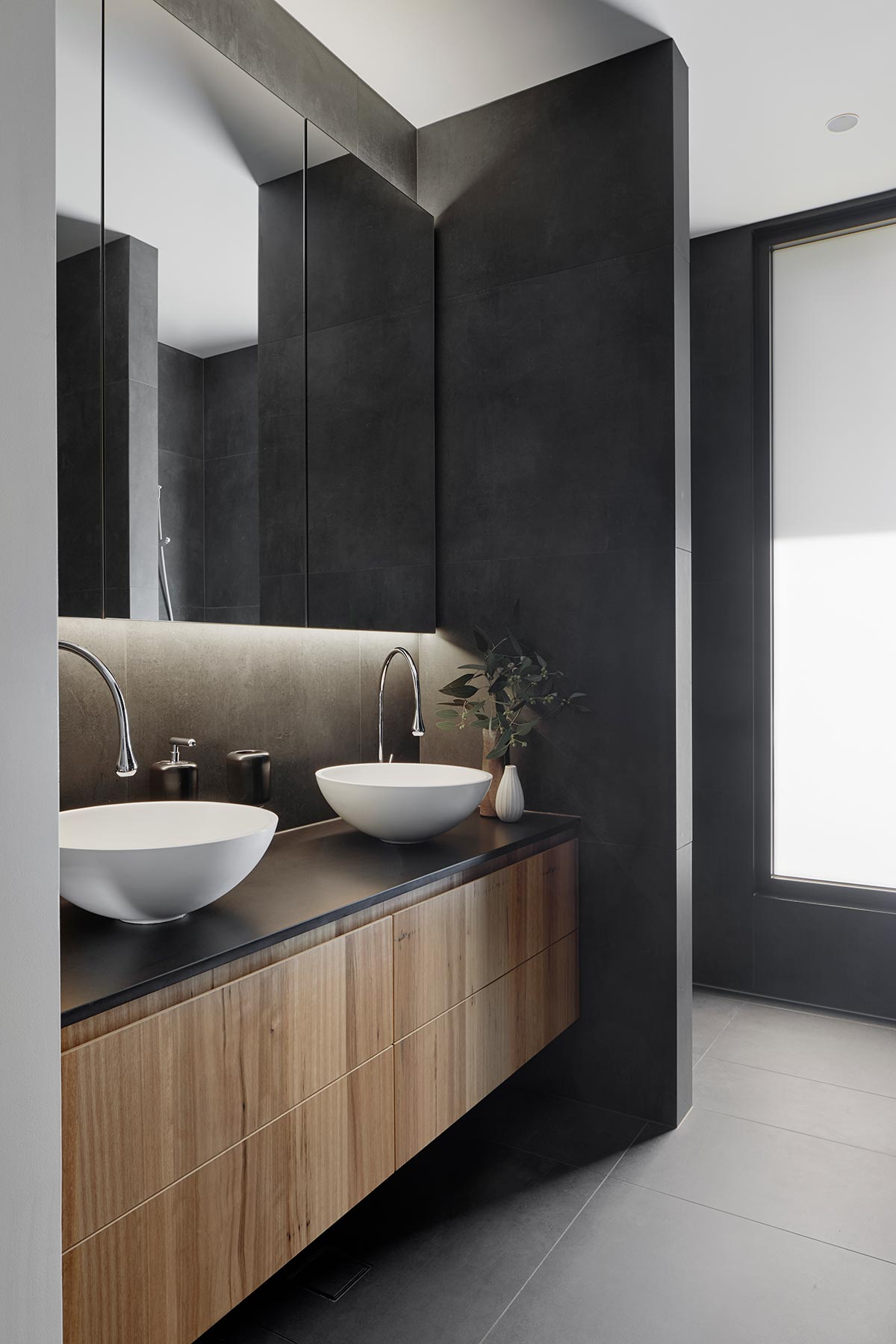 This home for the family puts practicality on top of its priorities whilst skilfully articulated calm and intimate spaces are enjoyed. The resulting built form is designed to nestle into the site as a respectful and modest addition to the streetscape with subtlety and sophistication.
House Project: Laurel Grove
Architect: Kirsten Johnstone Architecture
Location: Melbourne, Australia
Type: New Build
Structural + Civil Engineers: Maurice Farrugia + Associates
Builder: CBD Contracting Group
Photography: Tatjana Plitt