When it comes to perfecting a delightful balance of form and function, trust that no other than Laritt-Evans can exceed expectations to produce only the best that could authentically reflect their client's voices.
Founded in 2010, Claire Larritt-Evans took her Styling game up to the next level by evolving further into the world of Interior Design, seeking to execute creative design plans that are evocative and mindful that go beyond the layers of aesthetics alone.
Since then, Claire is a member of Victorian Chapter Interior Design Practice Group with the DIA. Let's get to know Larrit-Evans and what makes it a rising Interior Design brand!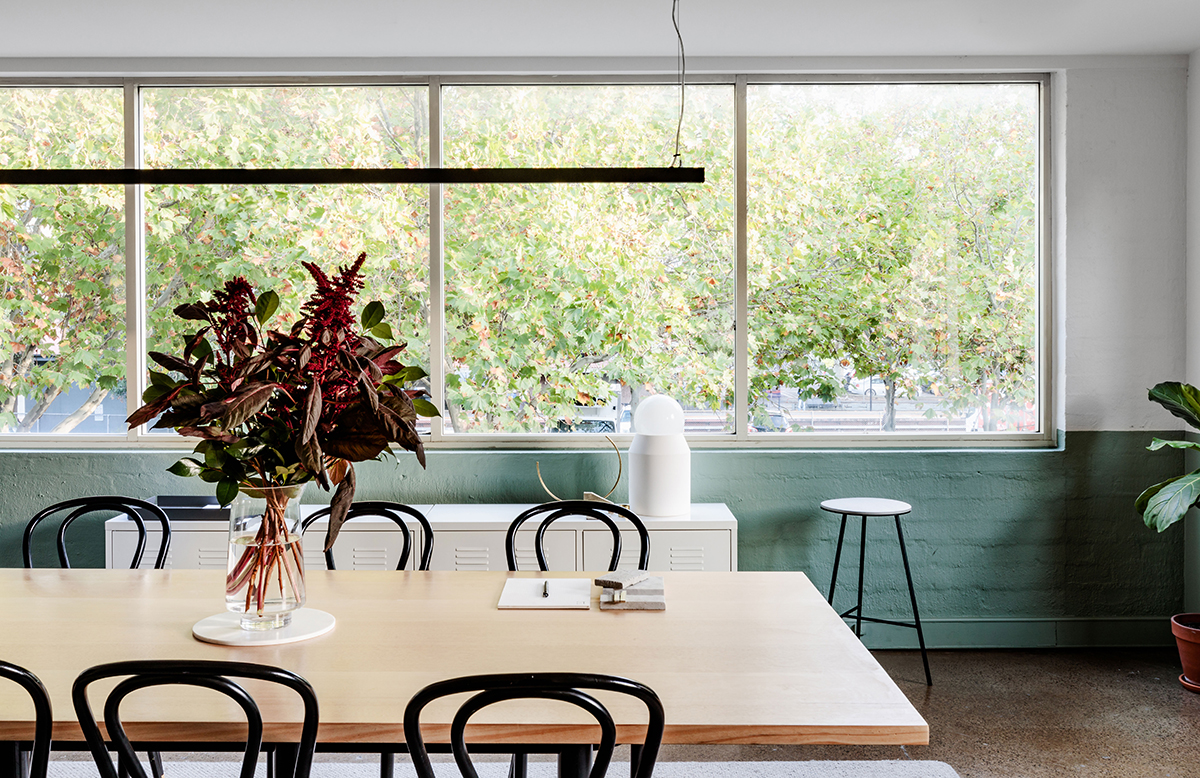 George Takes Twelve
1. When I was growing up, I wanted to be….
When I was growing up my Mum always told me that I could be whatever I wanted to be. Whilst I didn't always know what that was at the time – I feel that in hindsight knowing that it gave me confidence to take a series of leaps in finding my place creatively.
2. Pleasantries first. Tell us a bit about yourself and what you do?
I'm the Creative Director of Larritt-Evans. I started my career as a stylist nine years ago, the studio has evolved to encompass Interior Design. As a studio we design Residential and Commercial projects, I also work as a stylist on photo shoots – this year we I have really honed in a sharp focus on residential interiors – which I'm really enjoying. Having said that we have just signed on two really great Cafe projects, one very local and one in London – so watch this space.
From a design sense, are there any fundamentals to your process? In short, it's all about the process itself, often we work with clients who have never worked with designers before – we never take that for granted. It's about educating our clients about the process, what they can expect and when. For me personally, I talk to staff a lot of managing expectations and being proactive rather than responsive. Creatively – the key is always to ask yourself 'why' – to be able to start the design process from a more strategic space rather than a purely aesthetic response.
3. Who or what are some of your influences? Are there any peers or creatives that you admire or draw inspiration from?
I'm loving the work of Studio Sabine Marcelis at the moment – an object designer in Rotterdam – soft palettes and strong forms are in particular I'm digging.
4. What advice would you give to emerging designers who want to follow in your footsteps?
Get out there, assist, volunteer your time and learn by doing. I feel that learning on the job is so important – be present look and listen to everything around you. I really believe that our own learning is never complete, I look for opportunities to learn and get better in every project.
5. What's the most treasured belonging/item in your own home?
After five years of lusting after Togo, I just bought one on a whim a few weeks ago. Now every day is a battle trying to keep Gypsy off it!
6. What's one thing other people may not know about you?
I come from a large family – all four of my siblings each run successful businesses in varying and very different fields, in fact, all our partners do too – when I think about that it's actually amazing.
7. What's been your favourite project so far?
St Georges Rd. It's a full scope turn-key Furniture and Styling job we did for clients of mine whom I had previously designed offices for. Creatively we were so in sync with the client and there was a large amount of trust placed in us given we had worked successfully together in the past. The best projects are those where everybody plays to their strengths, where there is full trust and respect is there to let the process happen.
8. Are there any upcoming design trends that you're excited about?
In all formats, planters, sculptures, paint colours, bedding – I can't get enough of it.
9. Jump in the Delorean and fast forward 10 years – what are you and your brand up to?
I want Larritt-Evans to remain a small to medium-sized business with staff no more than 10. We will have a dedicated Hospitality and Residential Division, Senior designers each with their own admin support. I've done the org chart, it's going to happen! I'd like to design more projects overseas, using Australian products – to really showcase our talent and take it global.
10. Morning routine – lay it on us.
I'm really not a morning person, anyone who knows me will tell you that. I'm absolutely a night owl – I do a lot of my thinking at night, which really isn't the best formula when you're not a morning person who is often up late then woken at 6 by the kids. I read about people going to yoga early, I've tried it's just not me. The reality is one or both of the kids RUN down the hall with the dog and it's a party time with 5 of us on the bed. Mornings are chaos and fun, often includes the dog beach, breakfast and then realising the time and rushing everyone out the door to school and work. As soon as drop off is done, it's coffee time – I'm lucky to live locally to one of my own projects (St Martins) so it's coffee and off to work. No two work days are the same – which is something I really love. So it's a mix of meetings, site visits, propping for shoots and some desk time at the studio.
11. Finish this sentence: I know a project is finished when….
We finally apply those final layers. With my roots in styling, we talk a lot about big ideas and small details. After construction is complete, we go in and layer and style the spaces – handovers are the best part of the job when they space feels complete and the client sees it for the first time.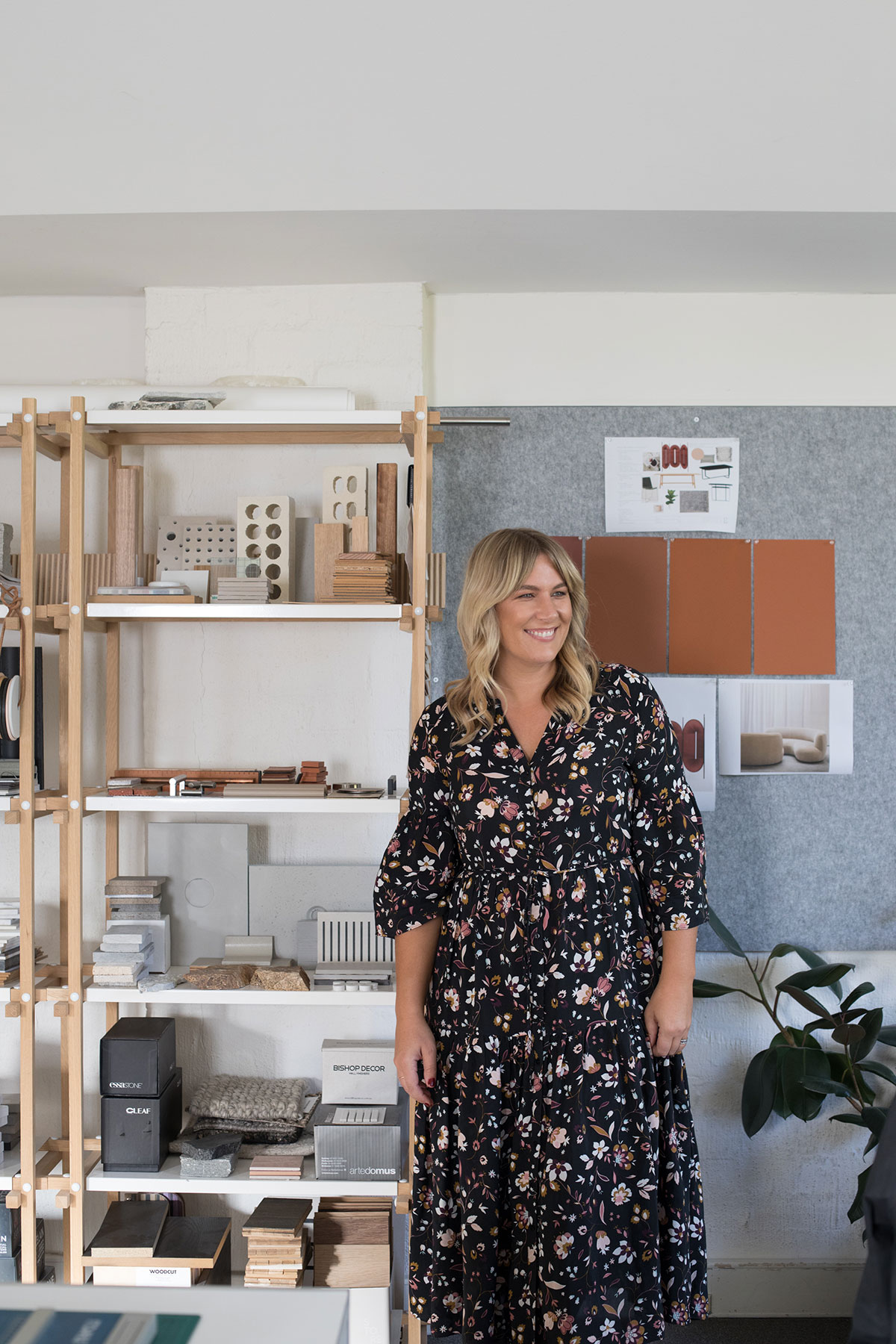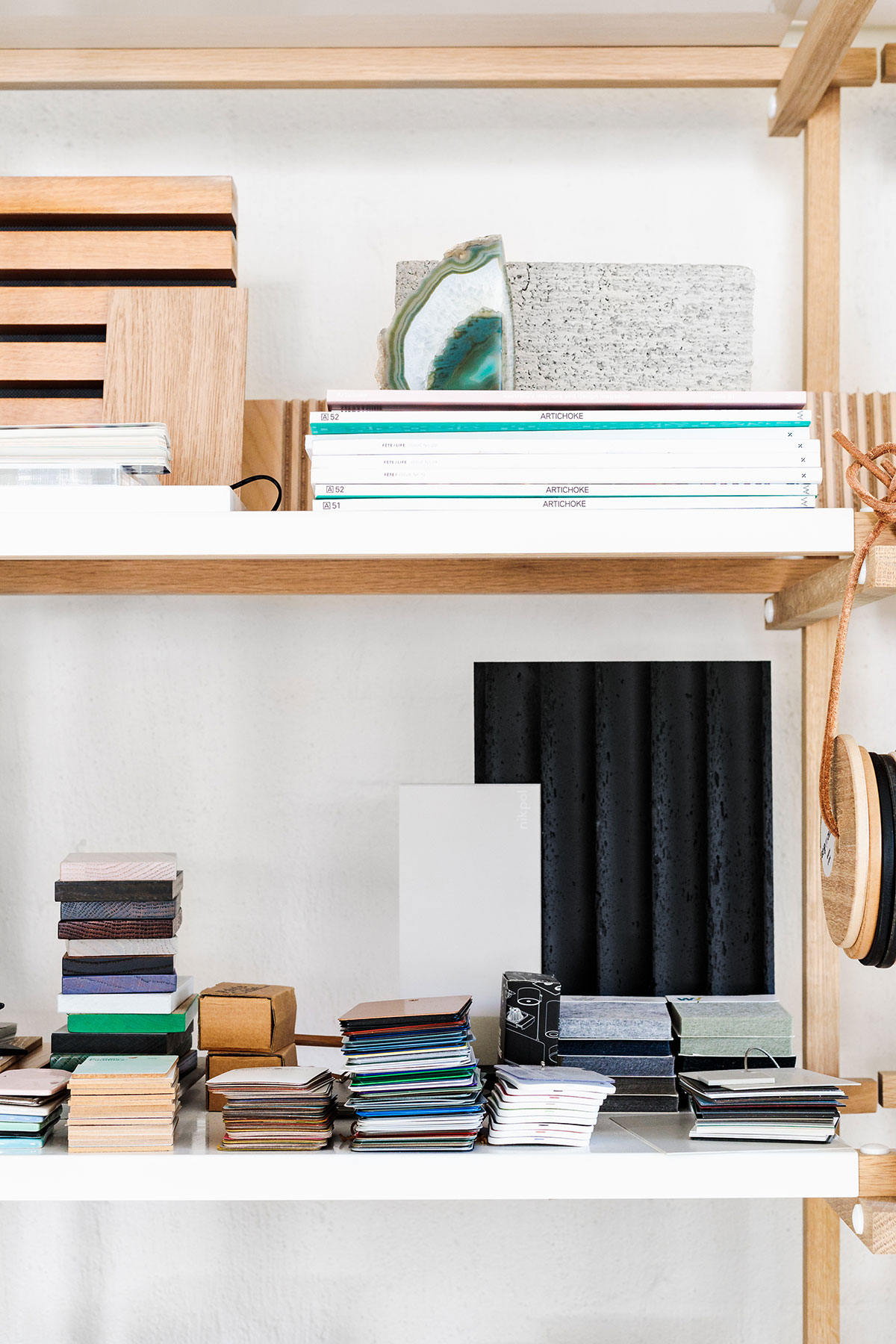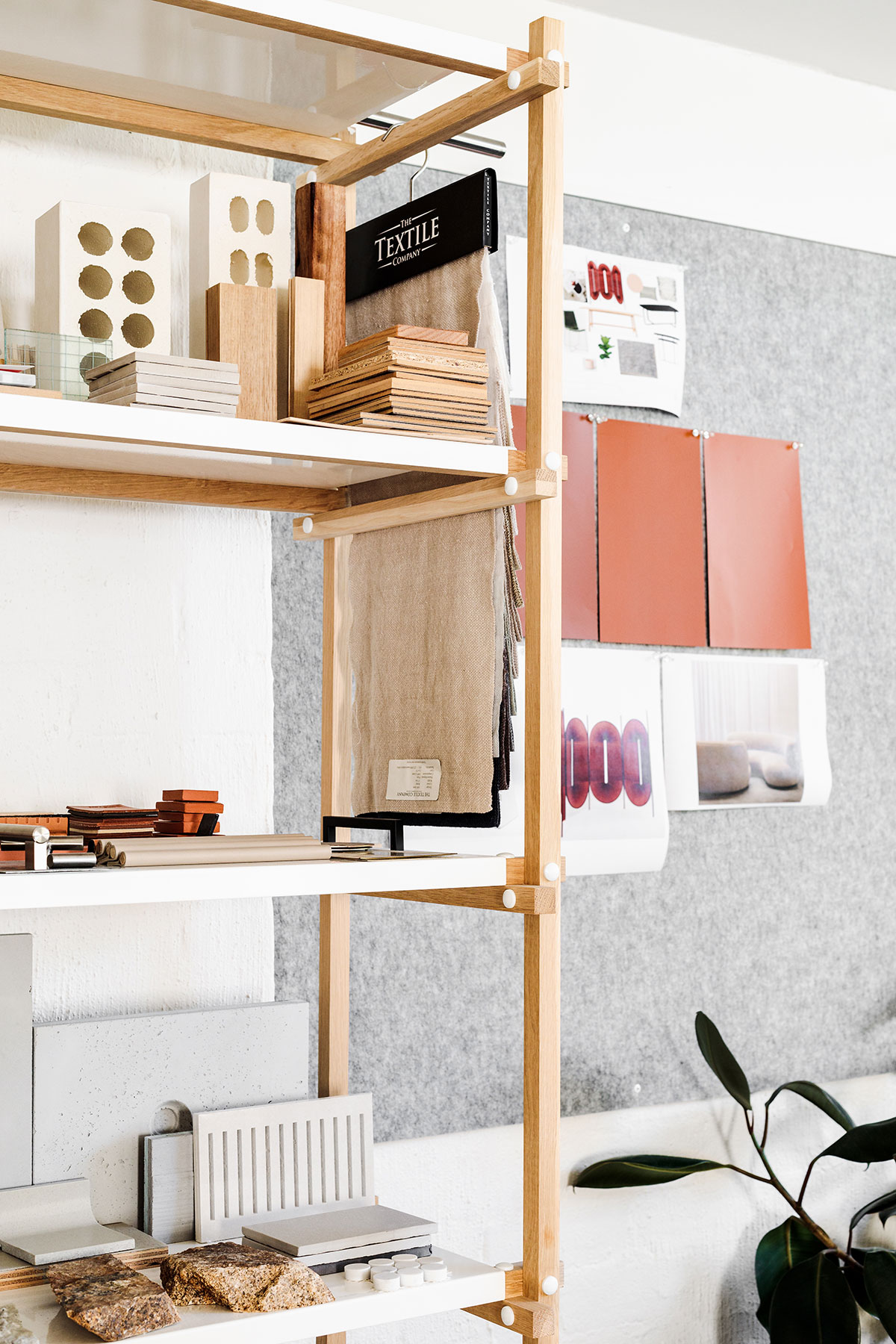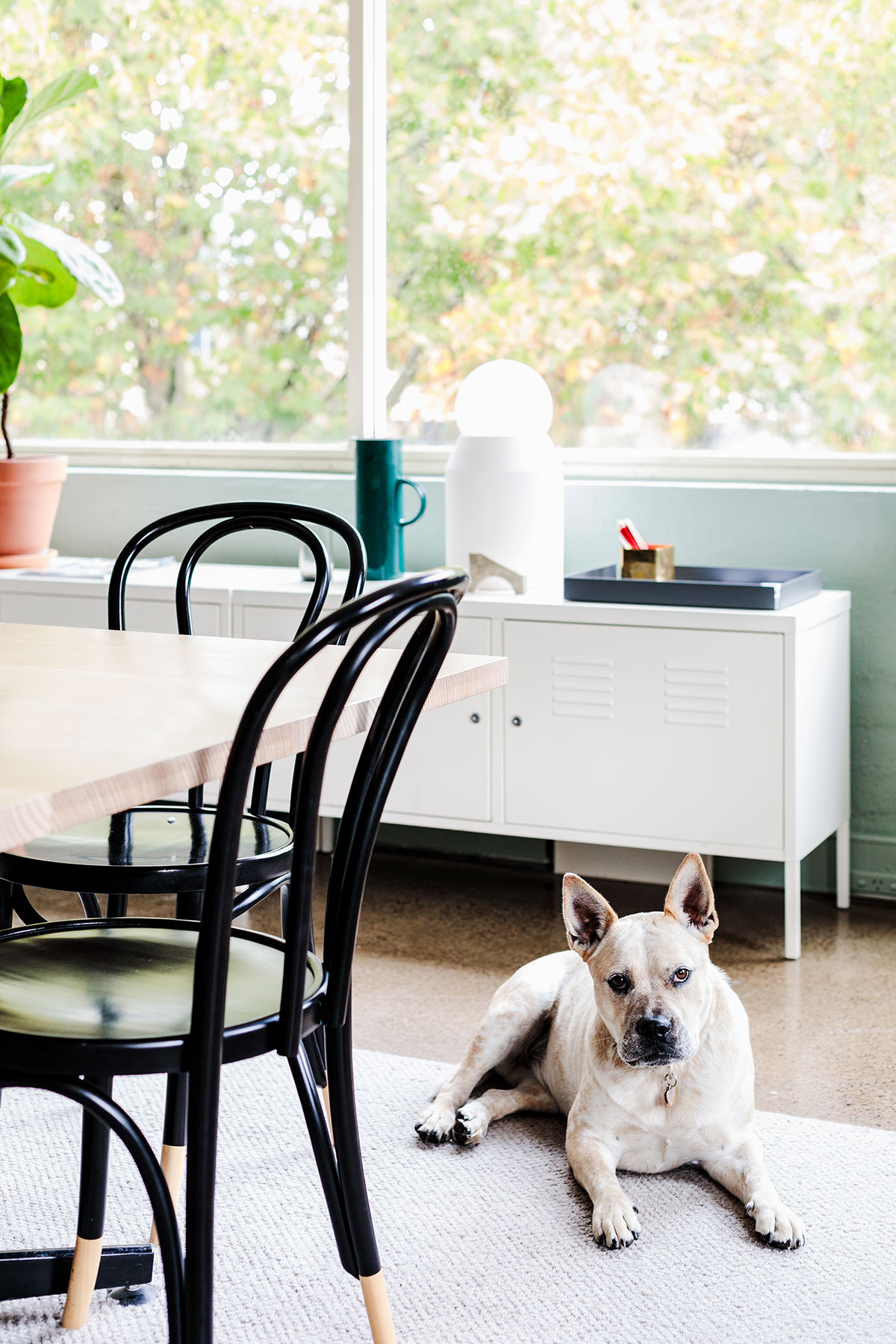 Why We Love Them
Laritt-Evans induces a whole lot of personality to its functional spaces that it leaves you wondering how it will curve out right around the corner. Claire's strong styling foundation serves as a winning edge in developing fascinating arrangements that collectively compliments any given space while remaining true to its original purpose.
Functional spaces become a palatable experience, exploring senses to newer takes on approaching spatial opportunities that perfectly suits each client's specifications and more.
Let's take a quick look at some of their most endearing spaces, a few really good reasons why we can't help to look forward to their next interior adventure…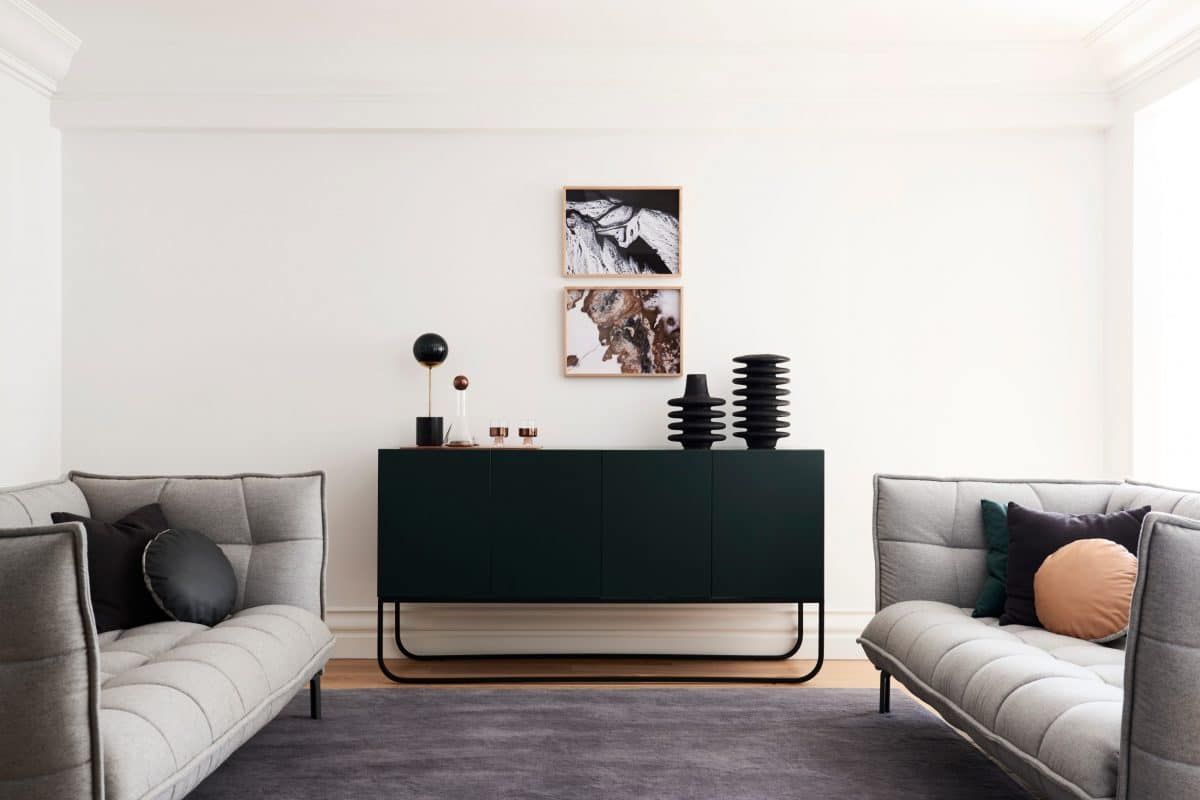 Aberfeldie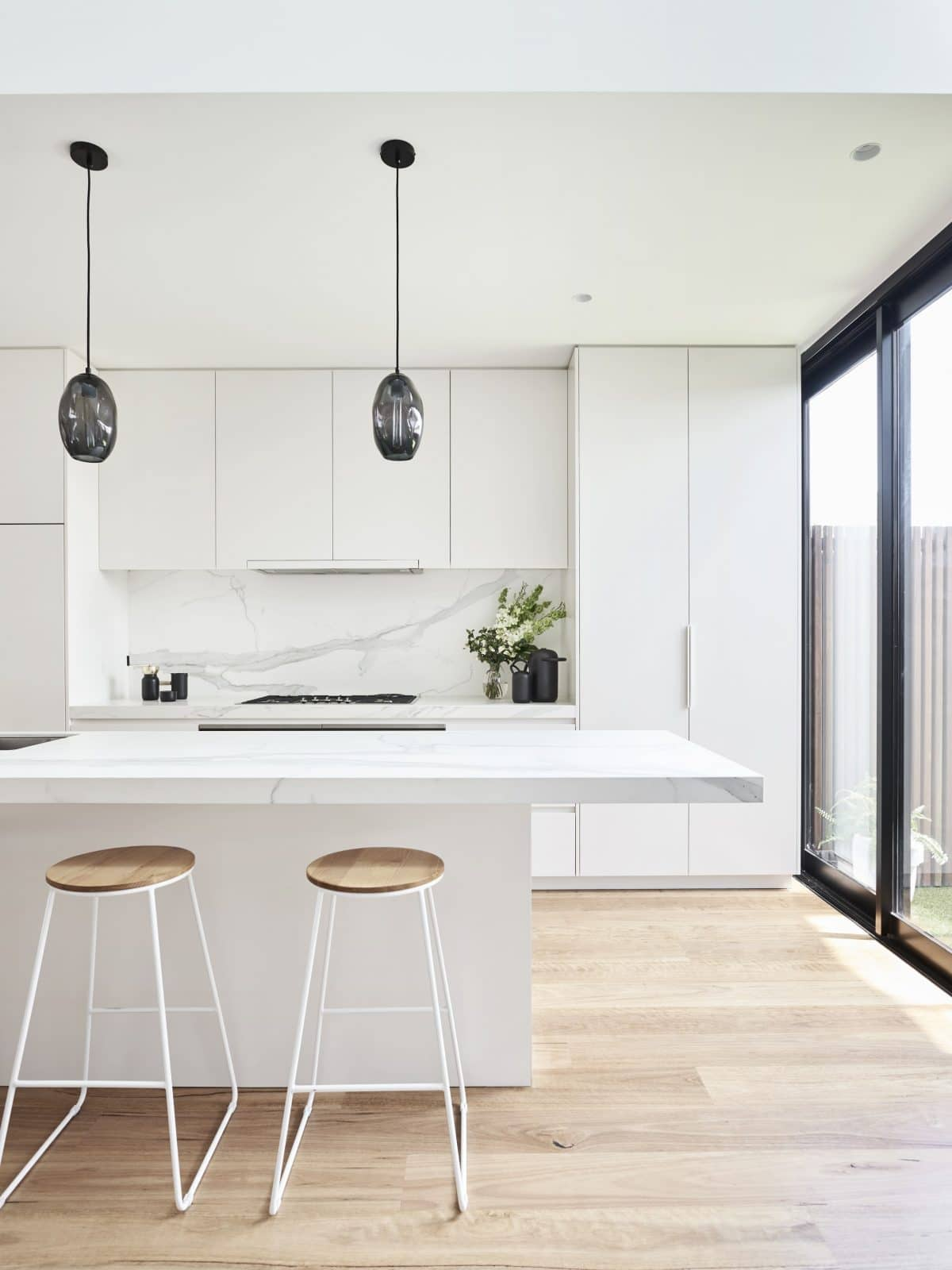 Albert Park
Glovers Station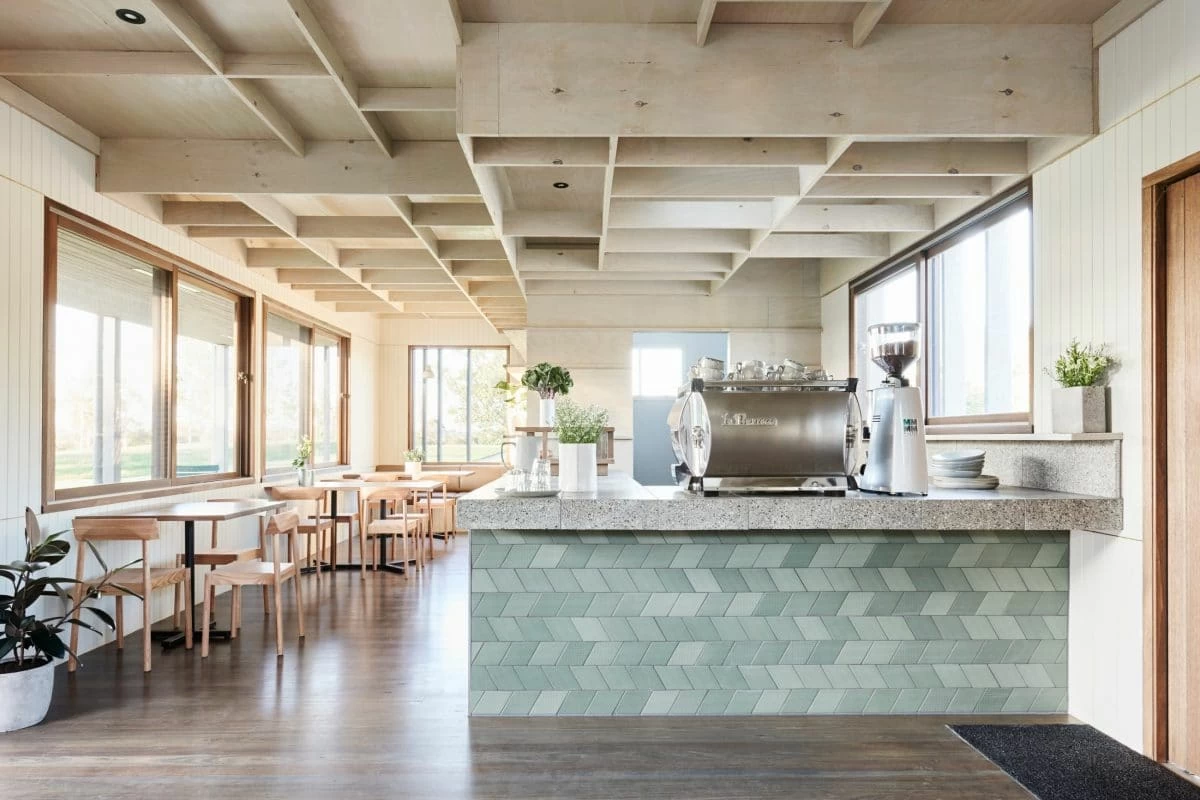 Brompton Cafe
Meet the Designer Radio
"Sunday Morning"
It's called Sunday morning – which is my favourite part of the week. We're all a little bit more leisurely – there's less to do, more time to just be. We put on the music and turn it up, the music really signifies a shift in tone, it's relaxed and loose. Sure we still have to get to footy matches and birthday parties, tidy up and do all the life admin – but you can do it with ease and grace.
Top Picks
We had one last task for Clair to complete, rounding up a selection of her favourite Hunting for George goodies for the home. Here are her top picks!