Check out Hunting for George IRL (that's young speak for 'in real life' folks) yeah that's right, we're down with the kids, we know what's up. Join us on Snapchat for behind the scenes antics, all the latest news and random happenings at Hunting for George. We guarantee you it will be fun, story time with George is never boring!!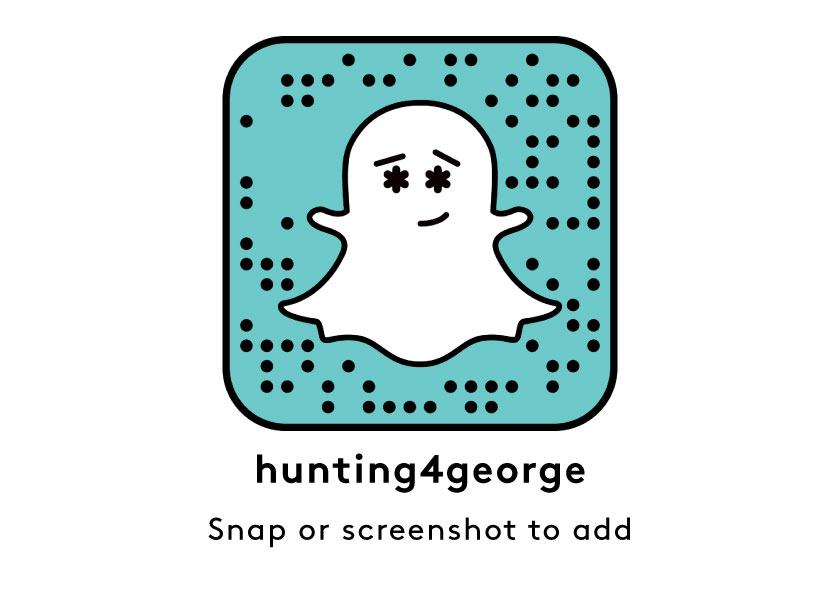 Username: hunting4george
Snap or screenshot the above to add us!