Converted warehouses and factories are some of the most sought-after spaces on the property market. Back in the 50s and 60s in New York City, commercial or industrial conversions were perfect for striving artist and musicians who sought spaces in which they could both work and live for a bargain price (or illegally!). Pioneering loft living, these creatively driven souls transformed unused warehouses into minimalist living quarters. As the neighbourhood became more populated, outsiders saw how desirable these industrial conversions were with their high ceilings, open spaces, exposed piping and beams, concrete or wooden floors and often floor-to-ceiling windows. And so, a NYC love affair was born.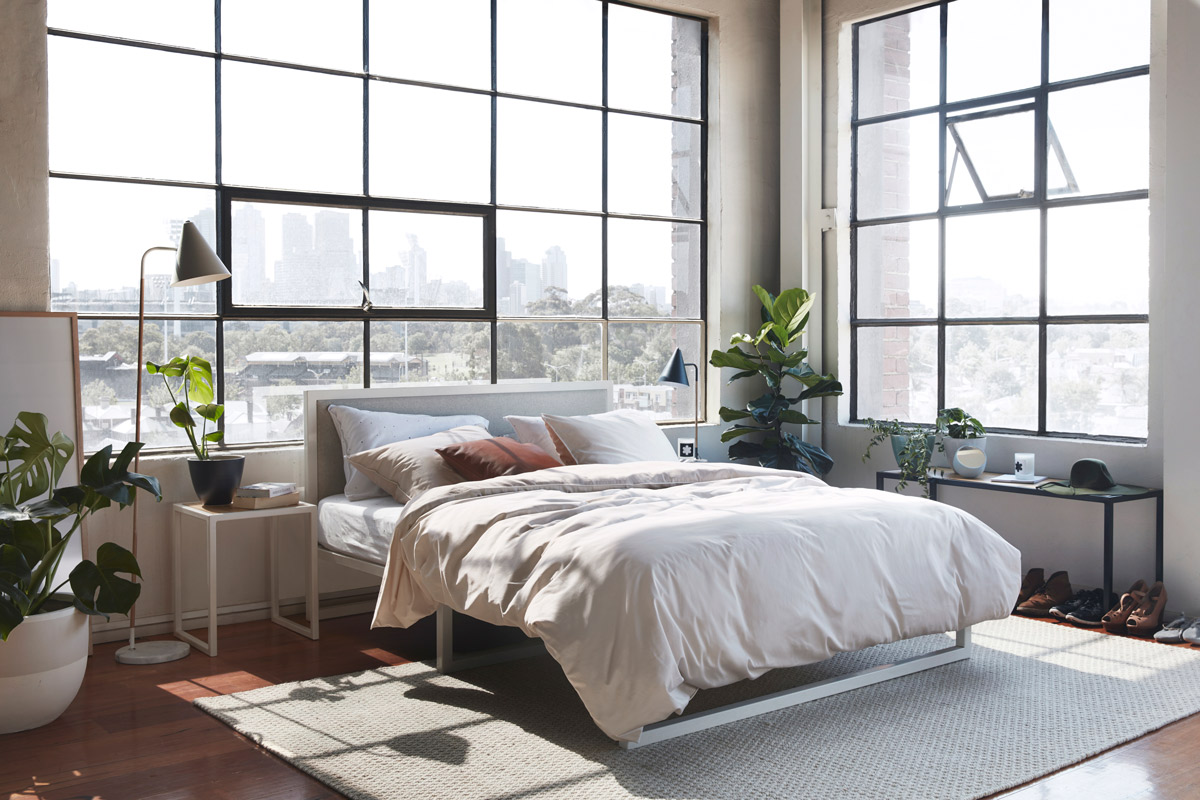 Love loft living and want to know how it's done? Say no more. Here are our top tips on nailing a New York style loft…
Swatch it right
New York loft style is all about neutrals and texture. Think sand, beige, tan and leather tones. This colour scheme allows the true character of the building to shine without overpowering the space.
Industrial Lines
A New-York style loft usually comes with a rawness to it, retaining what was there before so to speak. Structurally, exposed beams and pipes, polished concrete floors and bare brickwork are all markings of an inner-city loft-style apartment. Black steel features also create a strong and industrial look. But hey, not everyone can have black steel window frames like this dream apartment… so think about adding steel furniture to create the look. Our Oliver Furniture Collection is perfect for emulating the loft look. With the Oliver Bed, Bench, Coffee Table and Bedside Tables, there are so many possible combinations to keep mixing up your space!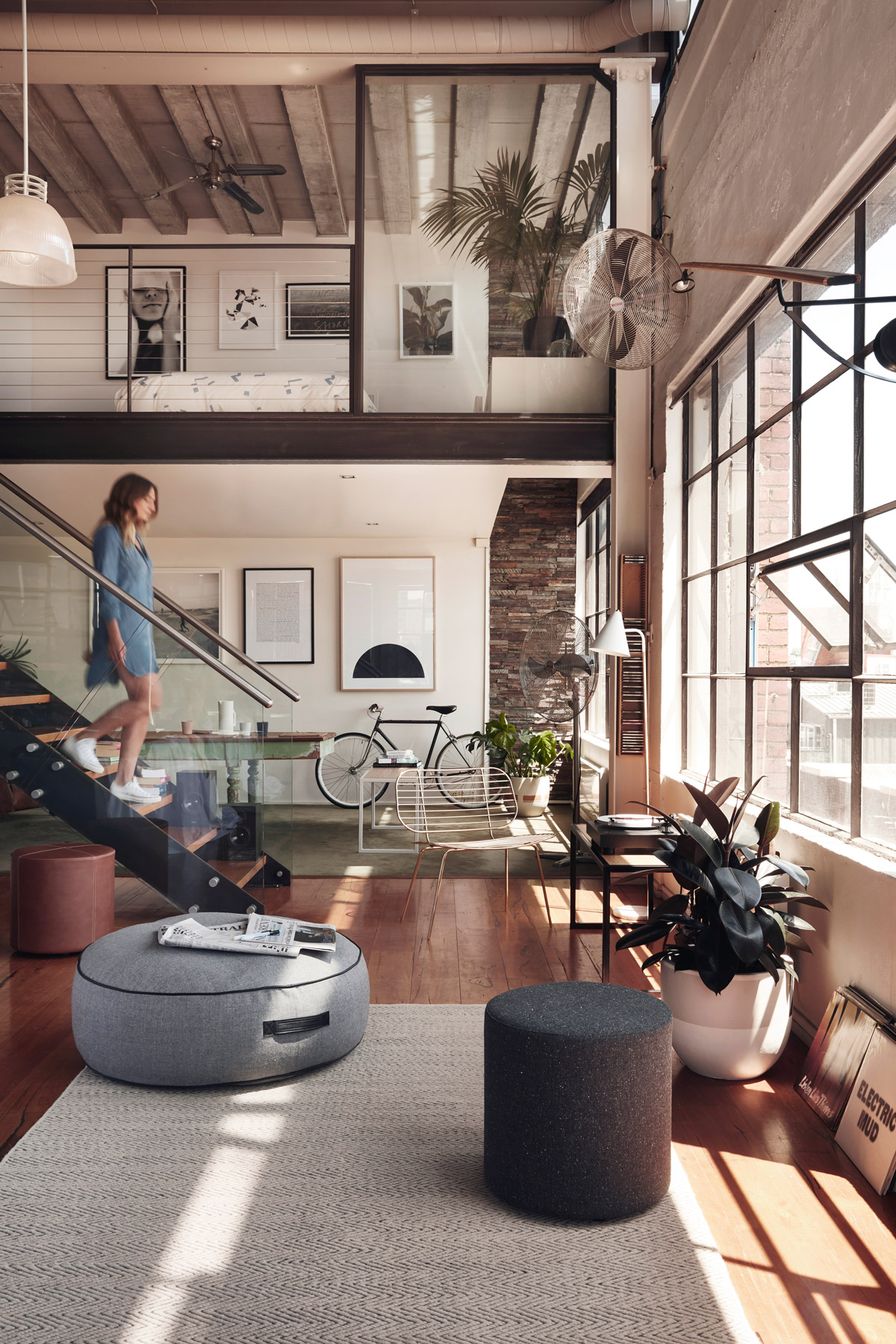 Hunt & Gather
Your home is a place to relax and your style should reflect that. Mix and match your favourite items for an eclectic and chilled out look. We love showing off our lifestyle like our record collection, skateboards, books, headphones, shoes, bags… just remember to keep it real and authentic.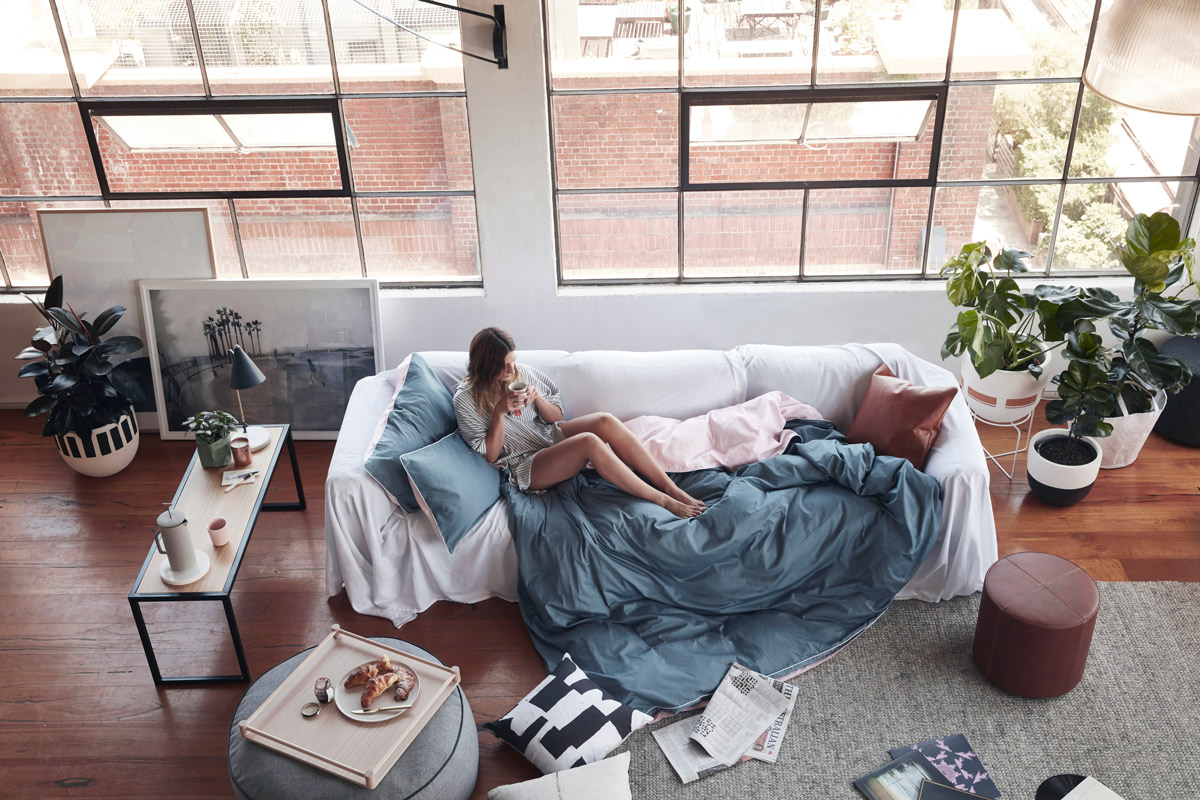 Open Plan Living
Open plan is synonymous with the loft look. If you have an open floor plan at your disposal then count yourself lucky. You'll have so many options available to you, but with that freedom of choice comes some tough decisions. Think about how you want the space to be utilised. Do you want a formal dining area as well as an informal living area? Do you need to integrate a bedroom into your living space? Once you can get an understanding of how you want the space to be used then you can start to plan zones. Furniture and rugs are both great ways to create zones because let's face it, walls are hard to come by in loft-style apartments. Check out our blog post Three Ways To Zone Your Open Plan Interior for more tips and tricks.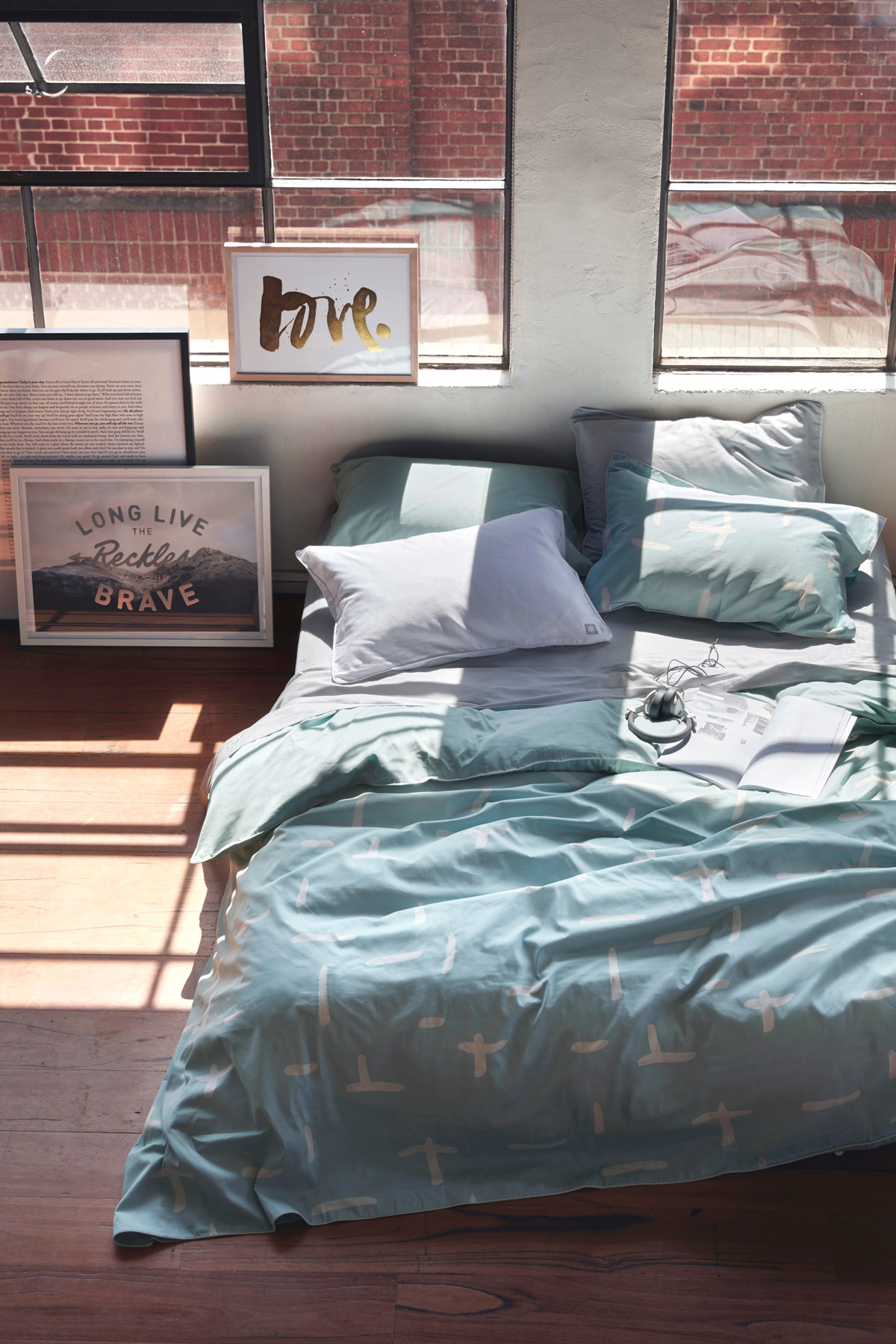 Create a Print Wall
If you've got towering high ceilings on your side, a print wall is the perfect way to fill those blank walls. Avoid choosing art prints that are all the same, mix it up and spread the love. A mix of sizes and orientations is key to creating an epic print wall and don't forget to choose different frame finishes too. We like to think we're pretty good at putting together a print wall, check out our blog for a step-by-step guide to Creating Your Perfect Print Wall.