Situated in expansive, sweeping grounds containing a range of mature trees in Donvale, Victoria the House in the Woods by Warc Studio seeks to blur the relationship between an existing residence and the natural environment. The existing house built originally in the 1980s was of considerable size but also poorly planned. Let's have a look at how Warc Studio brought out the true potential of this home. Let's go…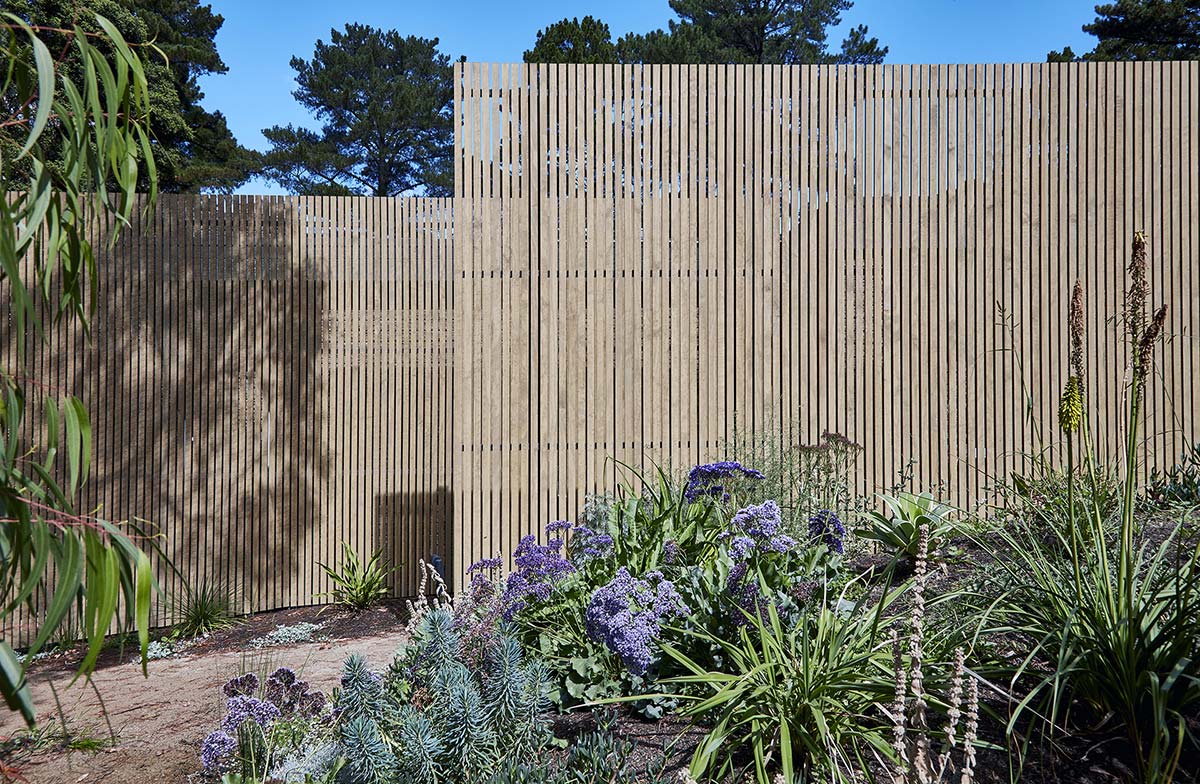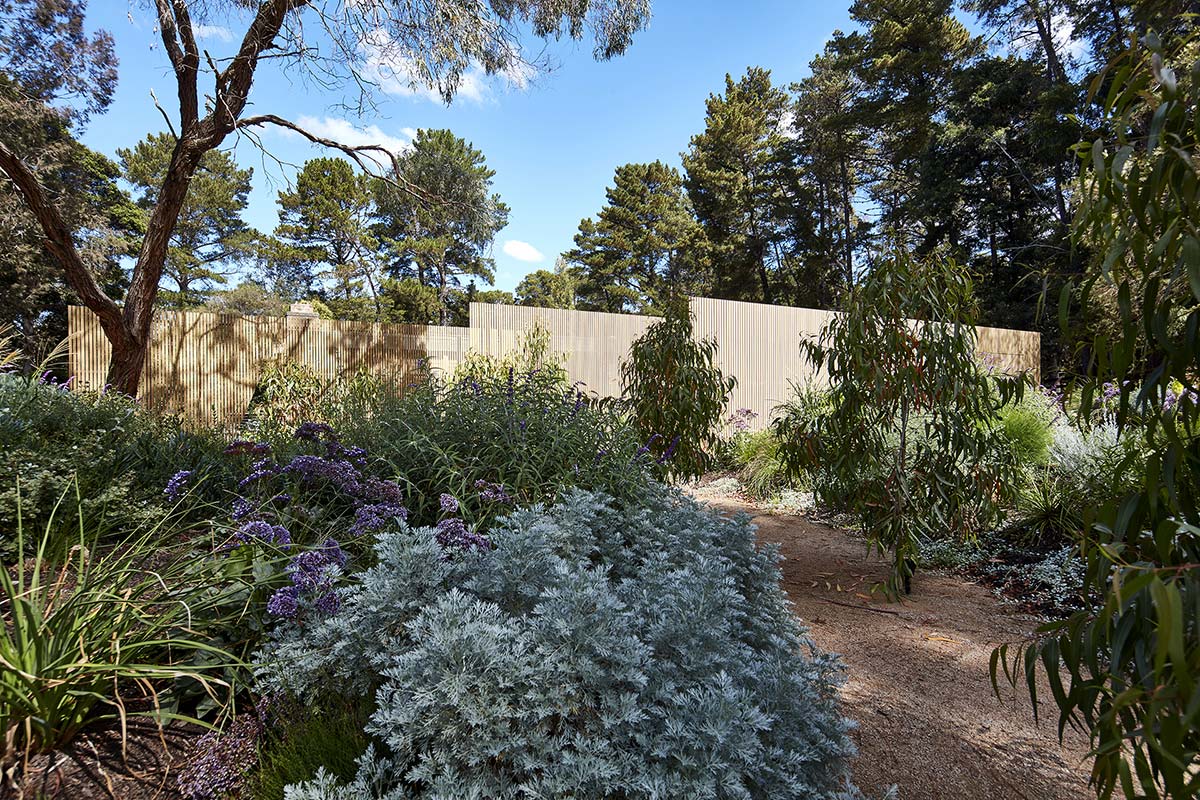 "The front facade featured an open carport and a few poorly articulated openings that failed to provide any dialogue with either the street or surrounding landscape Our solution was to not provide any additional space – the existing house was already large & providing any further additions would be a wasteful. Rather, we sought to reintegrate the house with its environment." – Warc Studio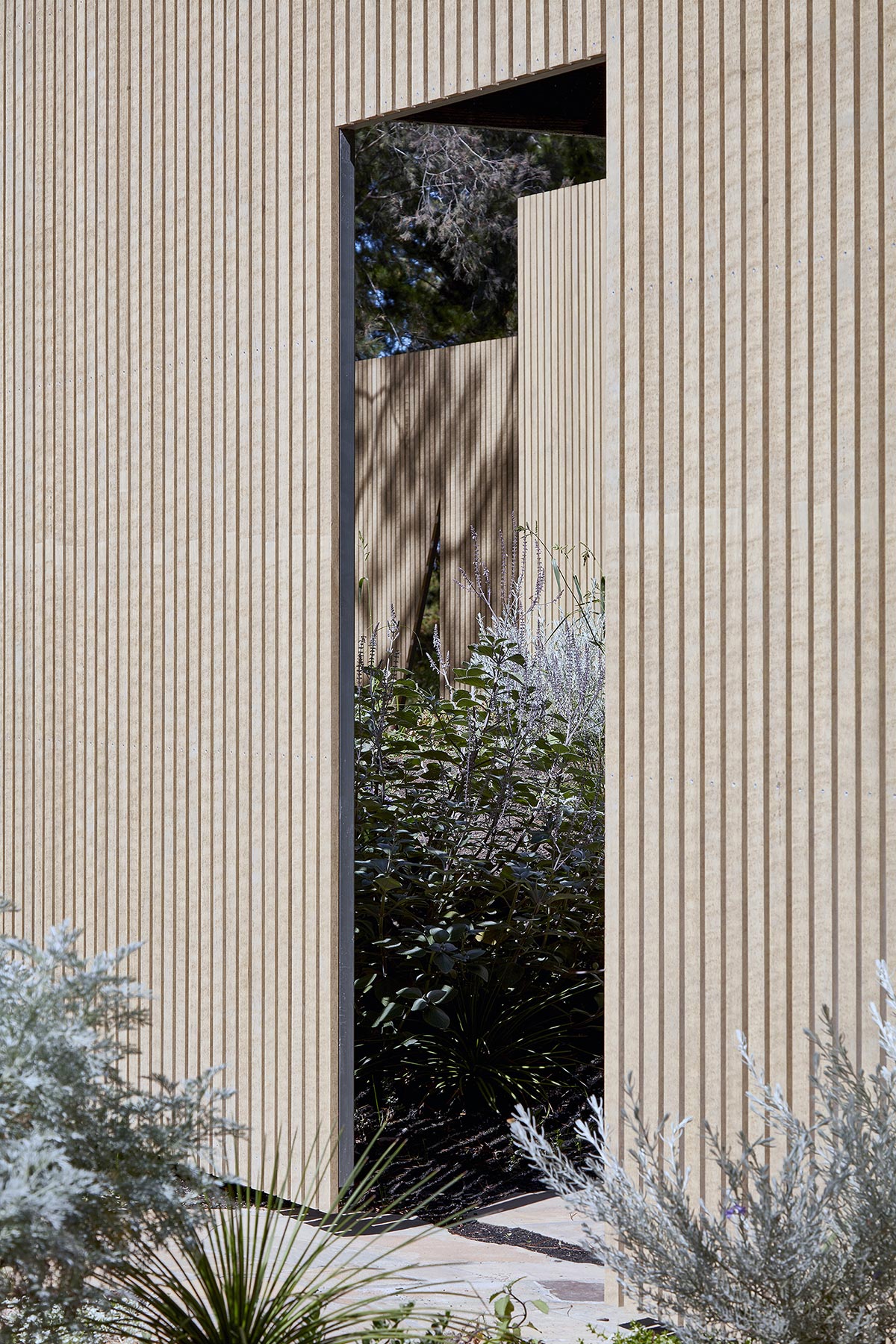 To provide an undefined edge that interacts with and diffuses into an elegantly landscaped front garden, three timber screens were utilised to wrap the facade of the house. The screens further change in appearance as light conditions change throughout the day and seasons. The shadows and light reflected by these panels appear very similar to that of trees, invoking a natural serene ambiance to the space.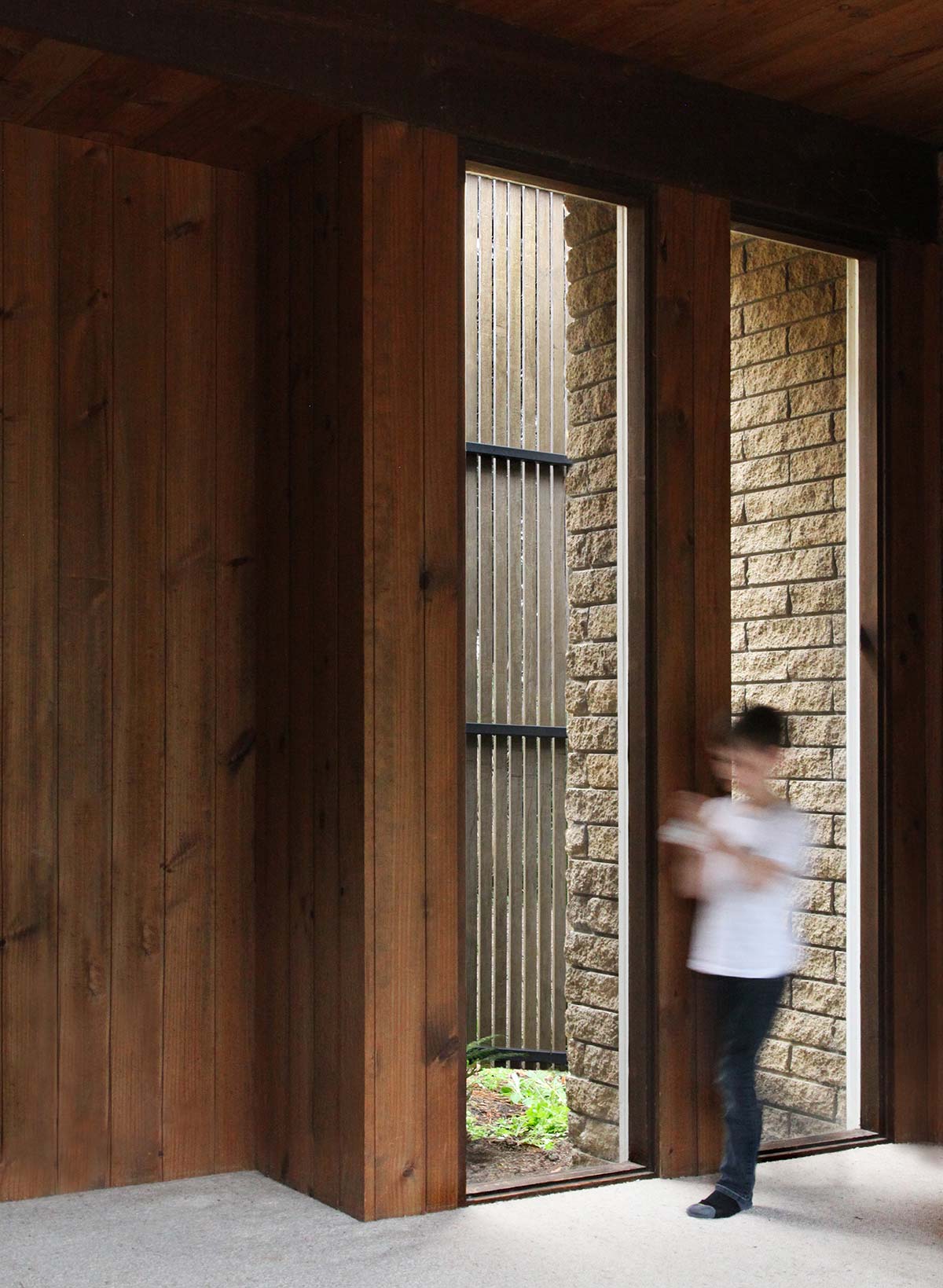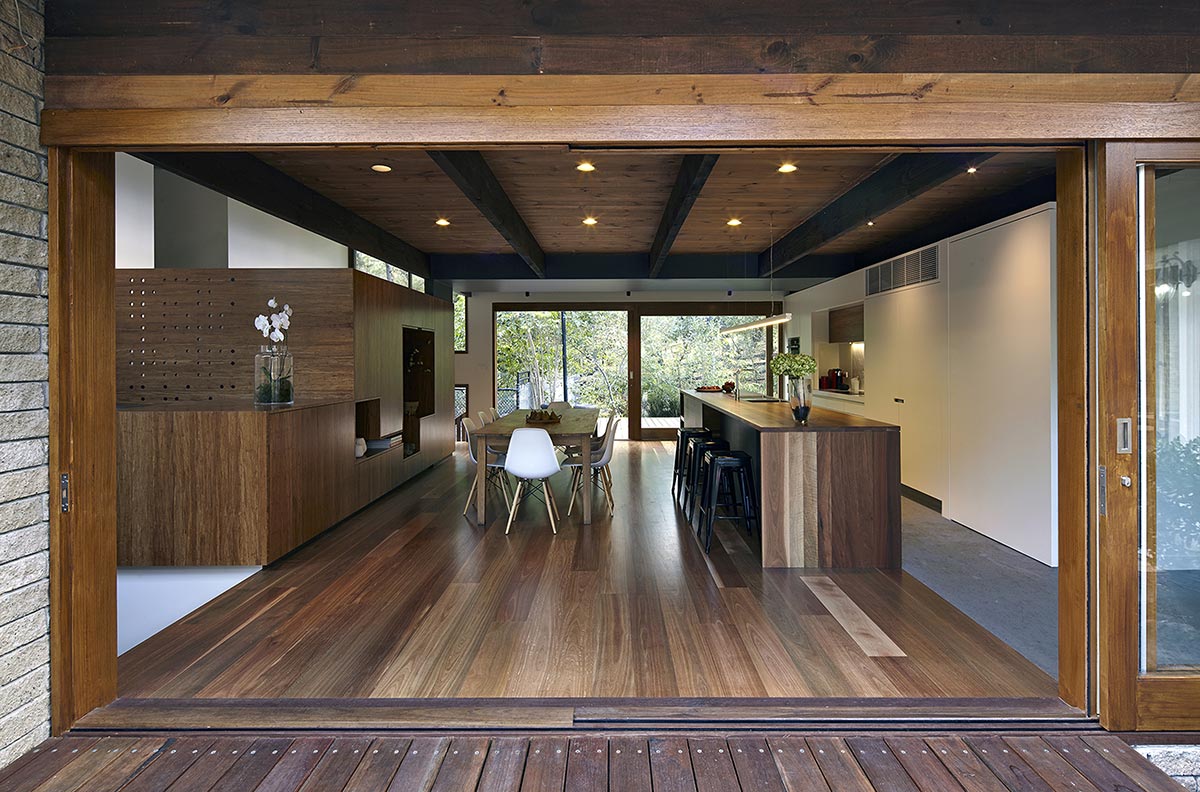 The design integrates new exterior decks into the daily rituals inside the house. The central kitchen and dining spaces were completely remodelled to provide new vertical circulation and remove inefficient split levels inside the home. Further emphasis was also placed on providing a material palette that integrated with the existing rustic exposed timber surfaces. The materials included sustainably sourced spotted gum, radiate pine and reconstituted bamboo.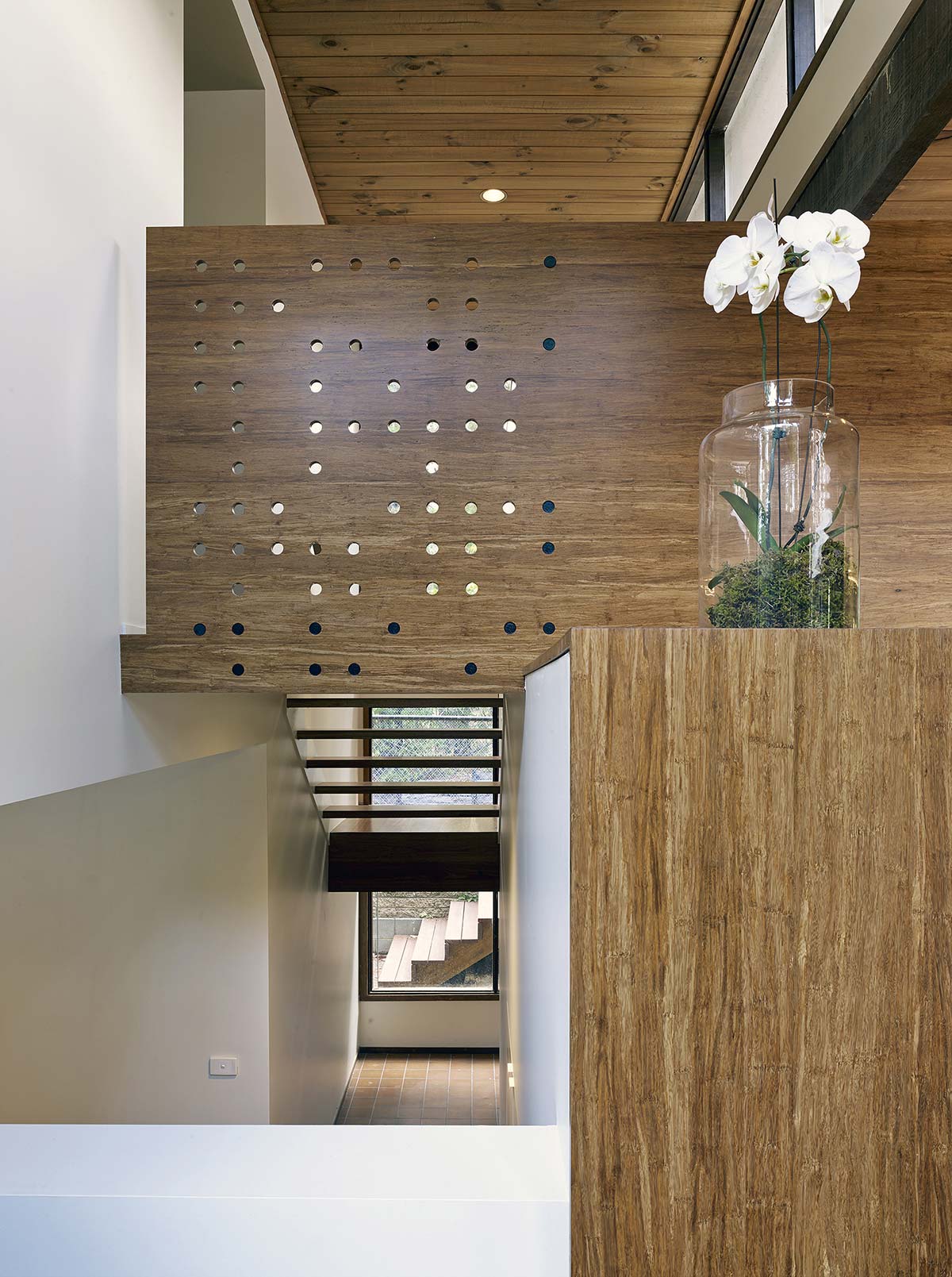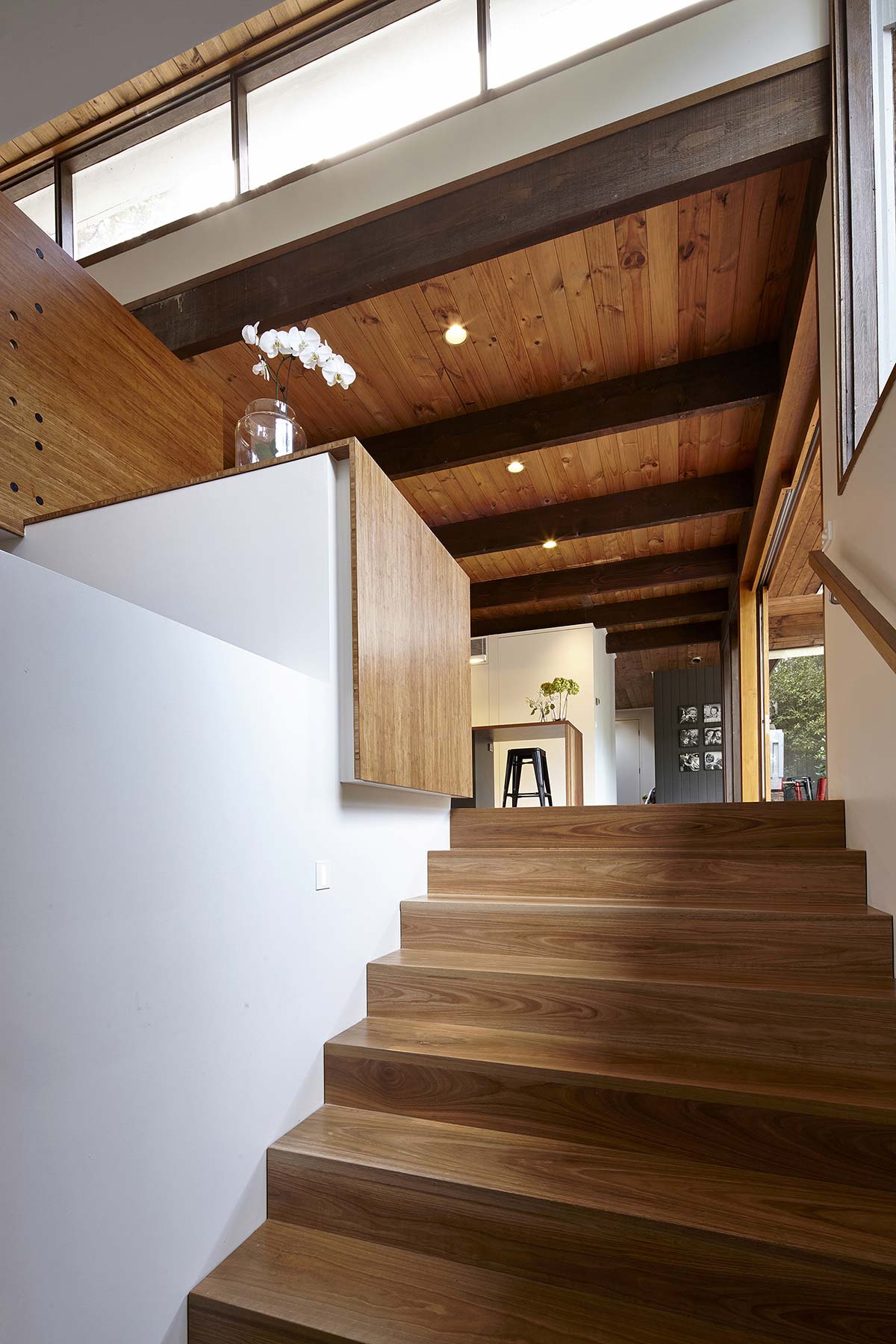 "This project was completed in two stages on a relatively modest budget. Given the large floor area of the existing house, the modifications were made incisively and judiciously. Whereas they represent a series of comparatively small measures, they have reintegrated the house with the surrounding environment and made a large difference to the owner's lives. The existing grounds are now celebrated and enjoyed." – Warc Studio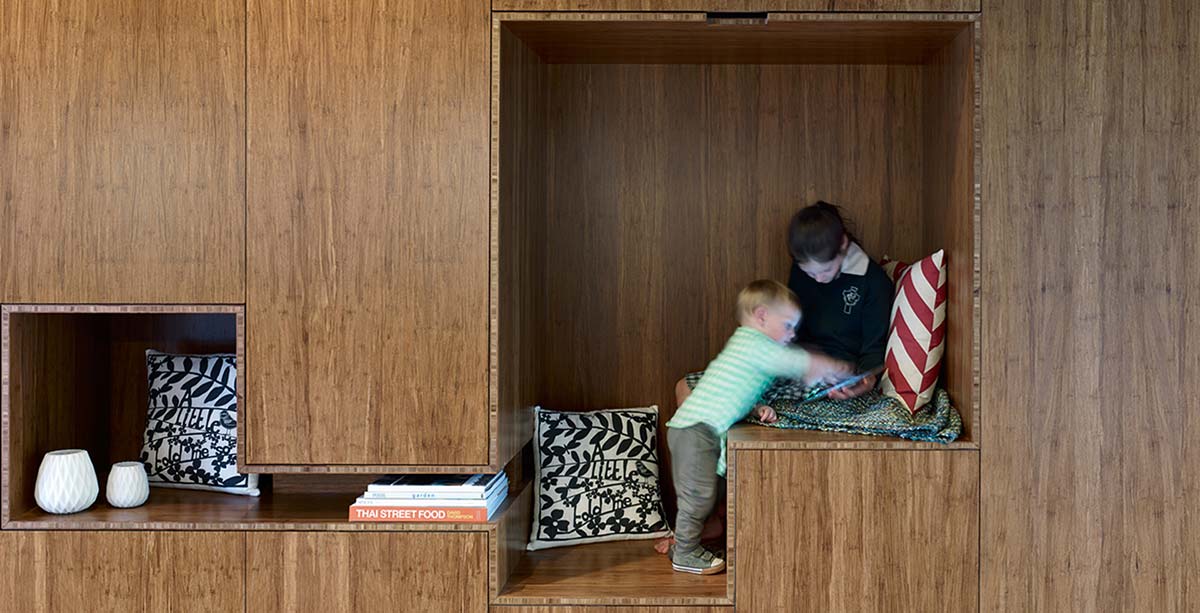 We rarely see renovations and upgrades that don't affect much of the footprint to the original structure. With investment in design, this home was made more efficient, functional and closer to nature. House in the Woods is proof that older dwellings can be repurposed for many decades to come.
House Project: House in the Woods
Architect: Warc Studio
Location: Donvale, Australia
Type: Renovation
Photographer: Aaron Pocock