Situated in the half-rural, half-suburban area of Berwick in Melbourne is a large family home which is also equally suitable for an equestrian enthusiast or a hobby farmer. The design revolves around the idea of a contemporary and robust Australian home with strong visual references to a country farmhouse. The House in Silhouette by Atelier Red+Black demonstrates how architecture can provide a sense of place to the street and suburb, whilst also providing a family home set in the landscape.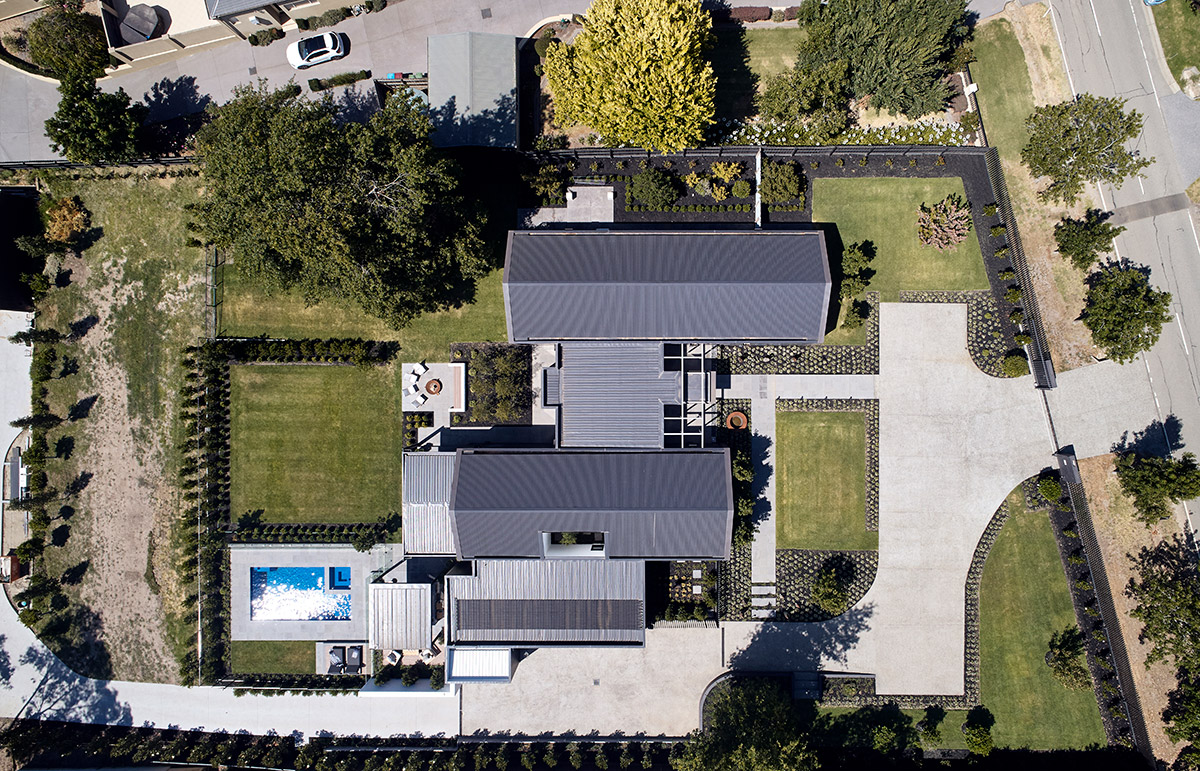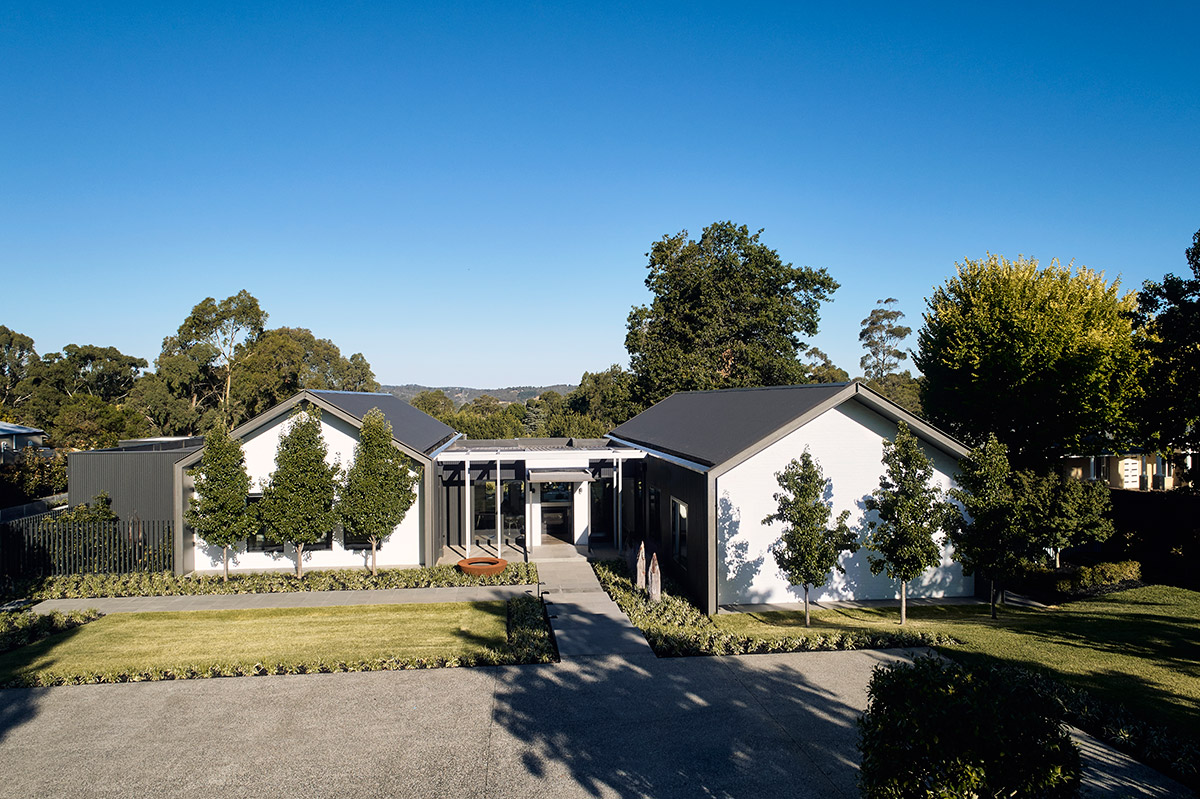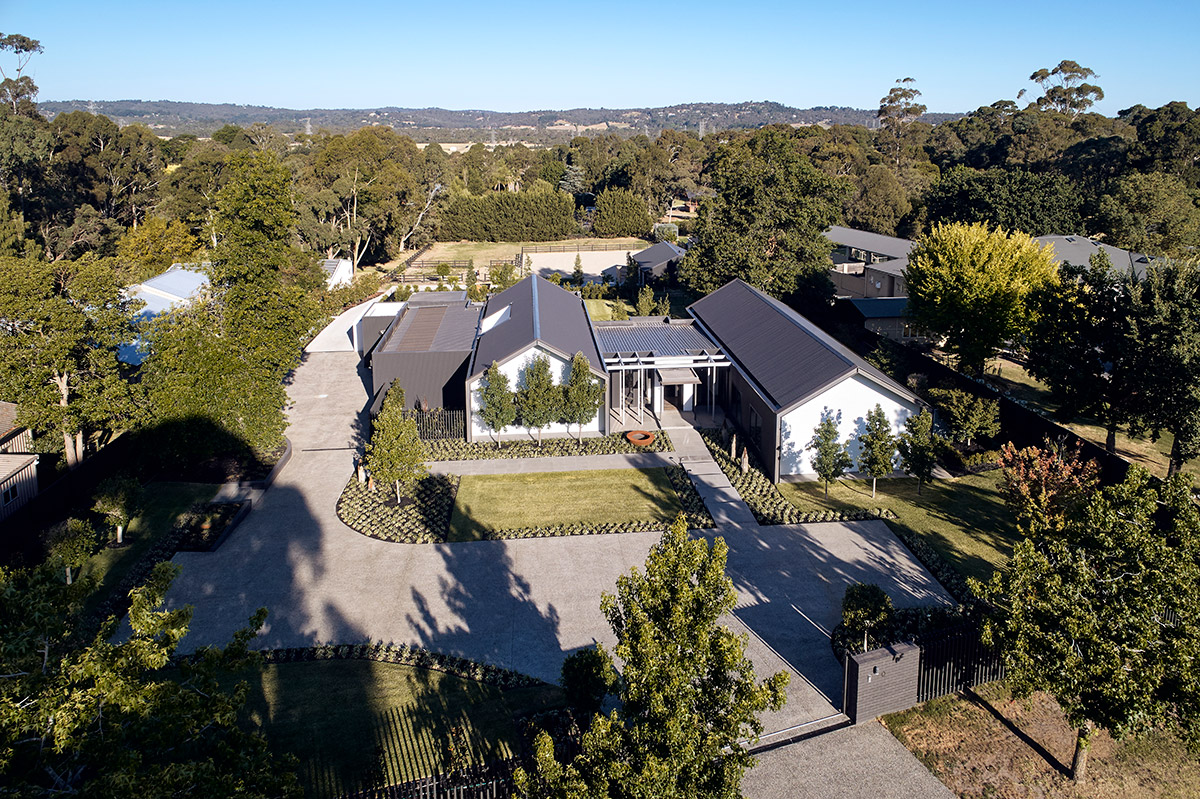 "From the street, the home presents as two sharply outlined gable forms connected by secondary recessive links. The bright white painted brick gables are accentuated by a dark, expressed steel extrusion. This play of dark and light, forward and recessive, enables the home to sit comfortably with the landscape without dominating it." – Atelier Red + Black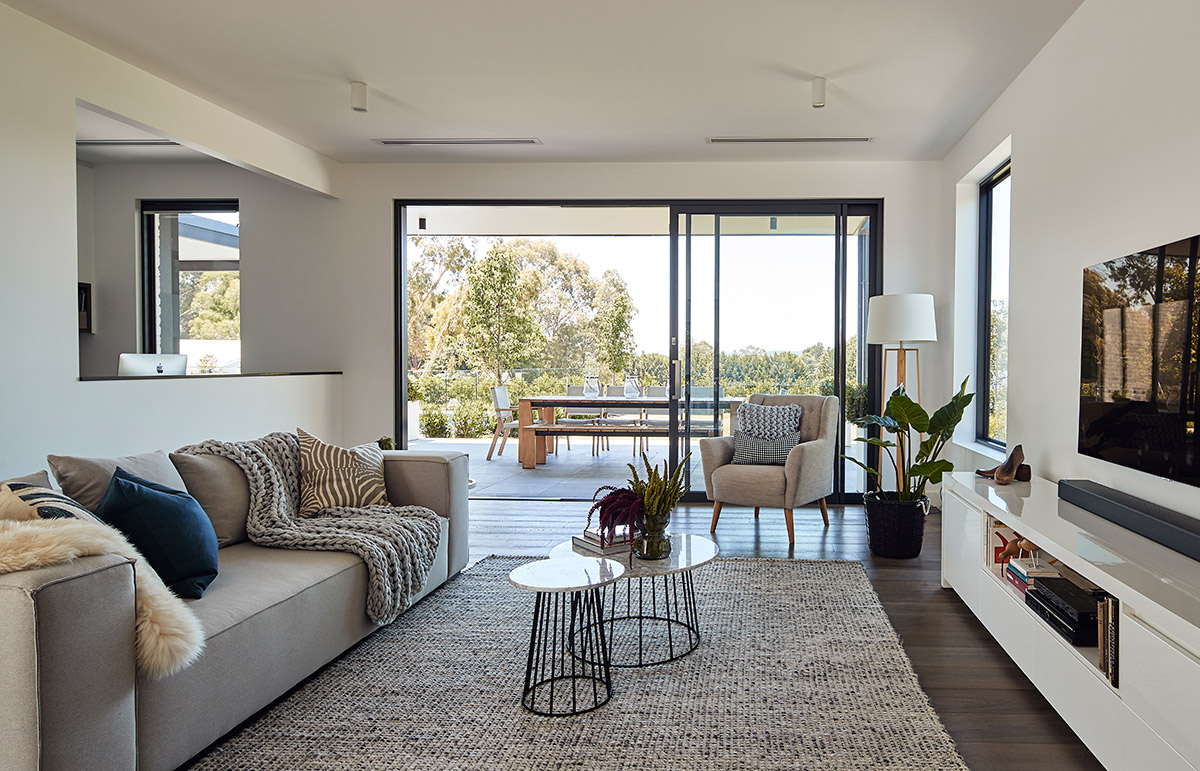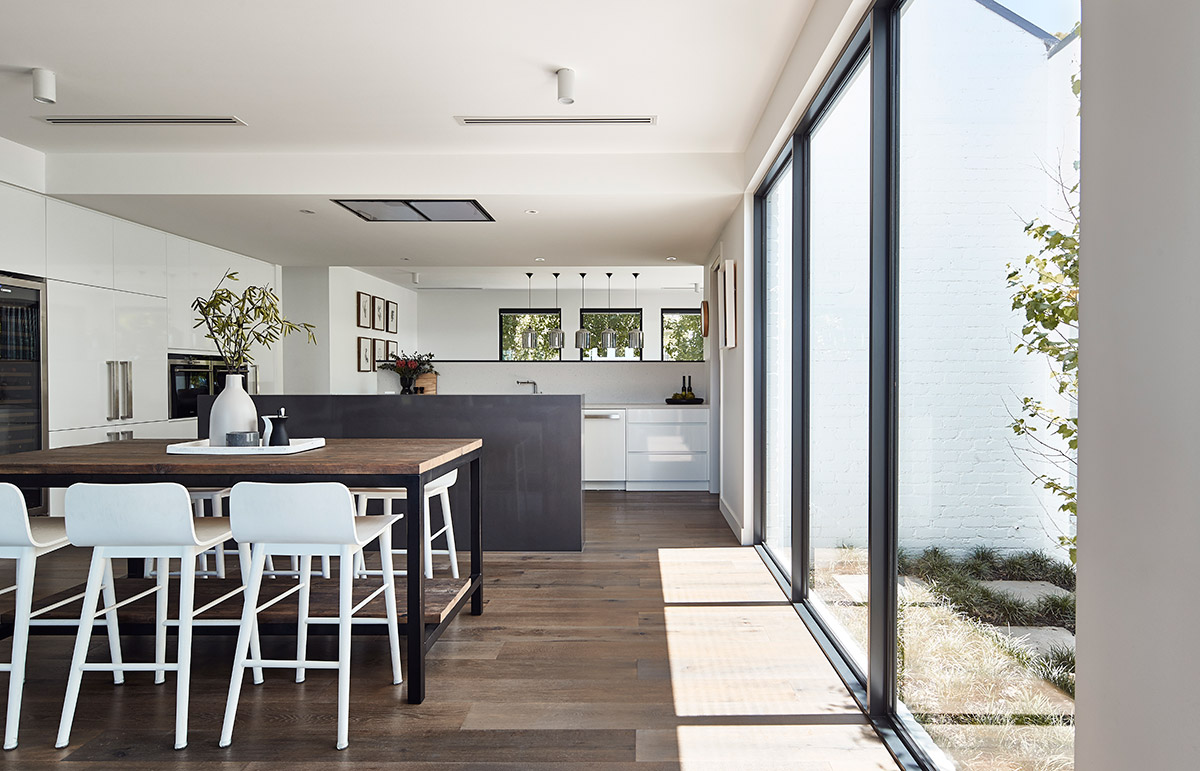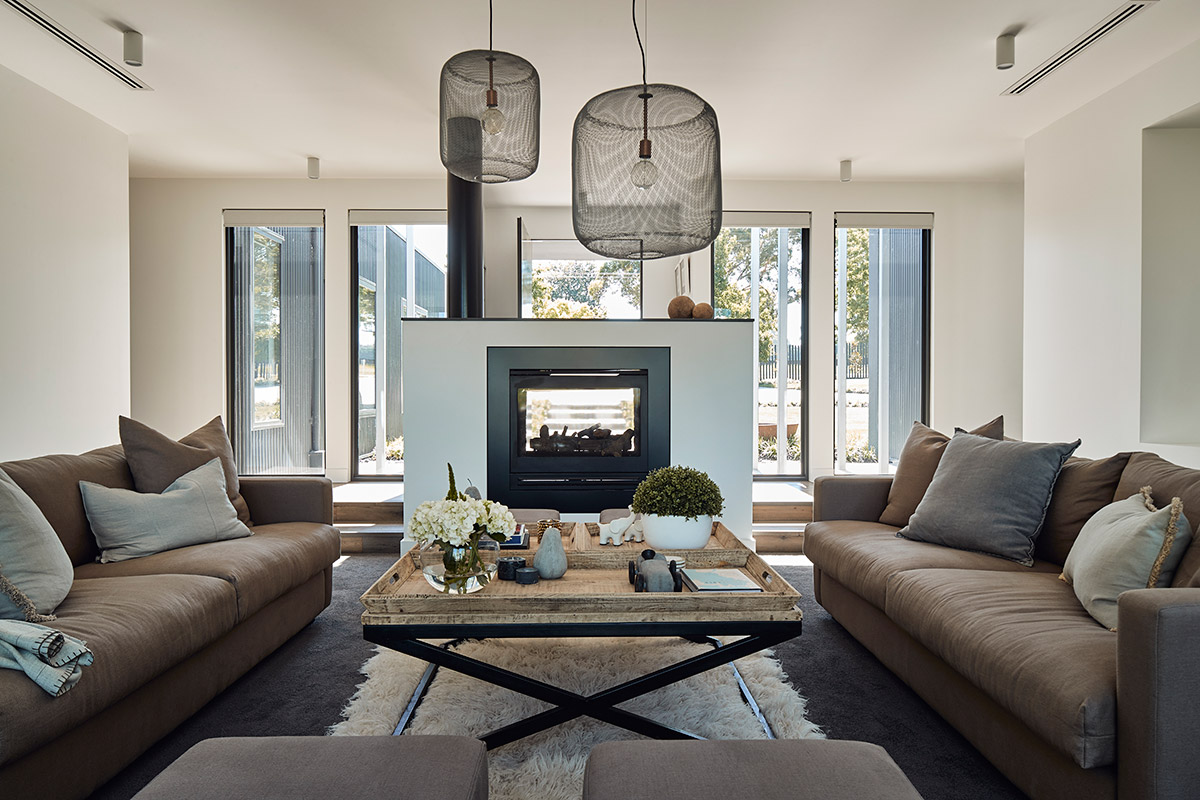 The interior of the house uses mainly natural and soft palettes for a more cosy and relaxed ambience. This interior aesthetic perfectly blends with the surrounding views outside which is permitted via the encompassing glass walls that allows a steady stream of natural lighting throughout the house.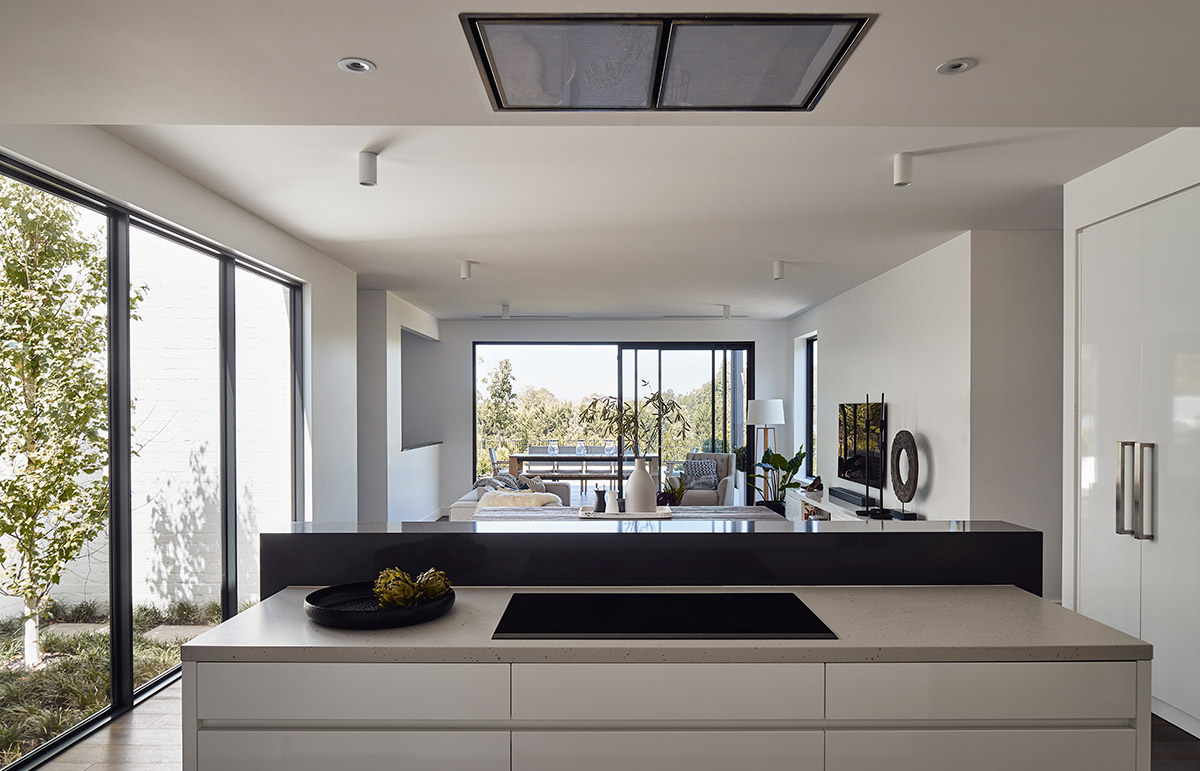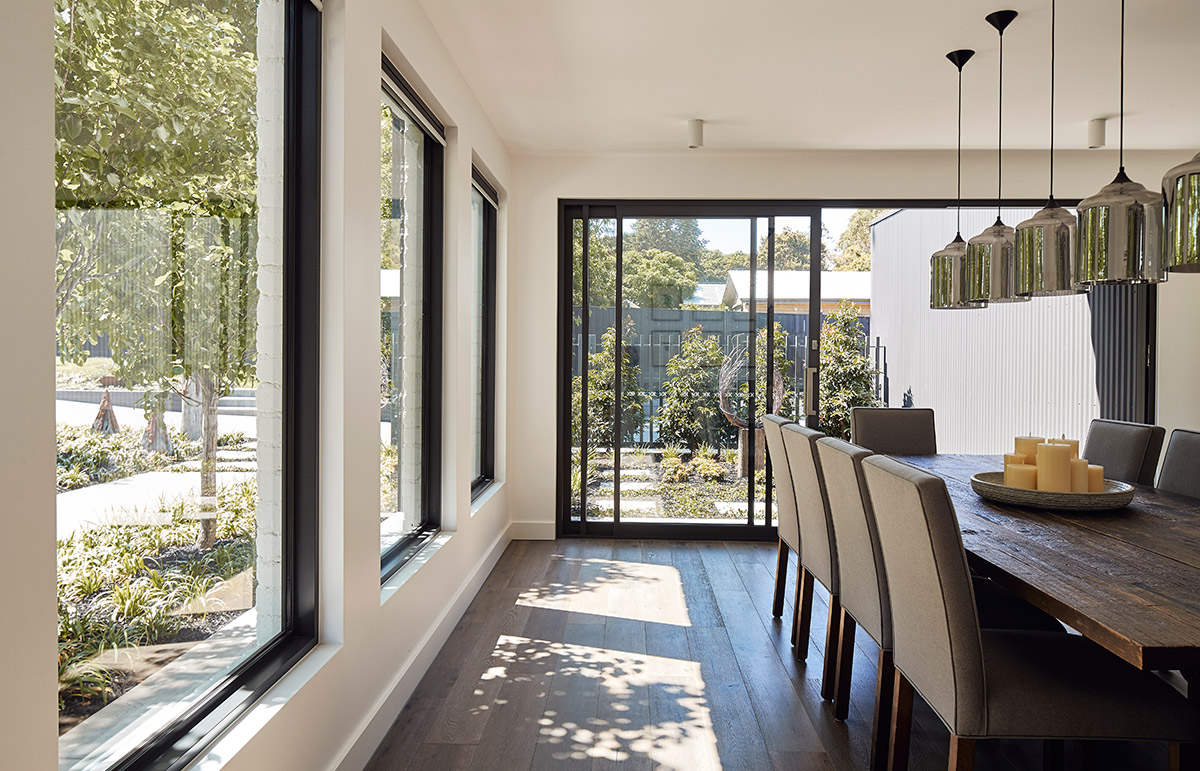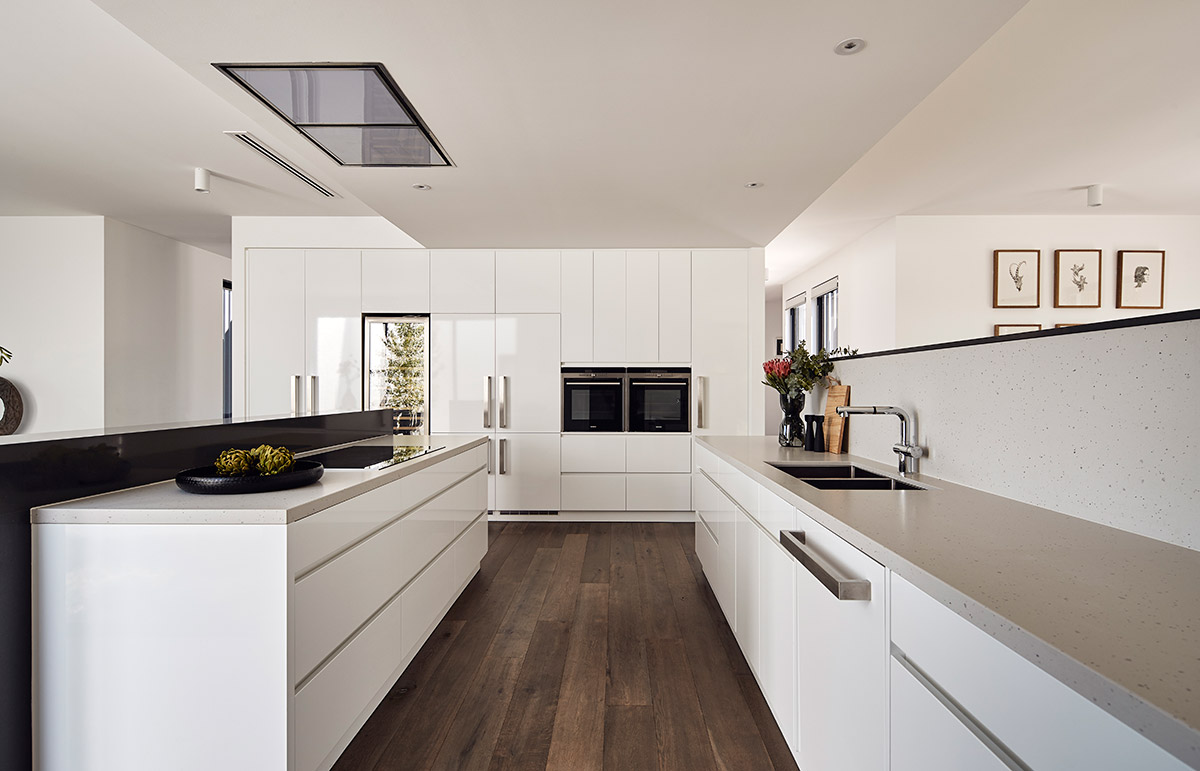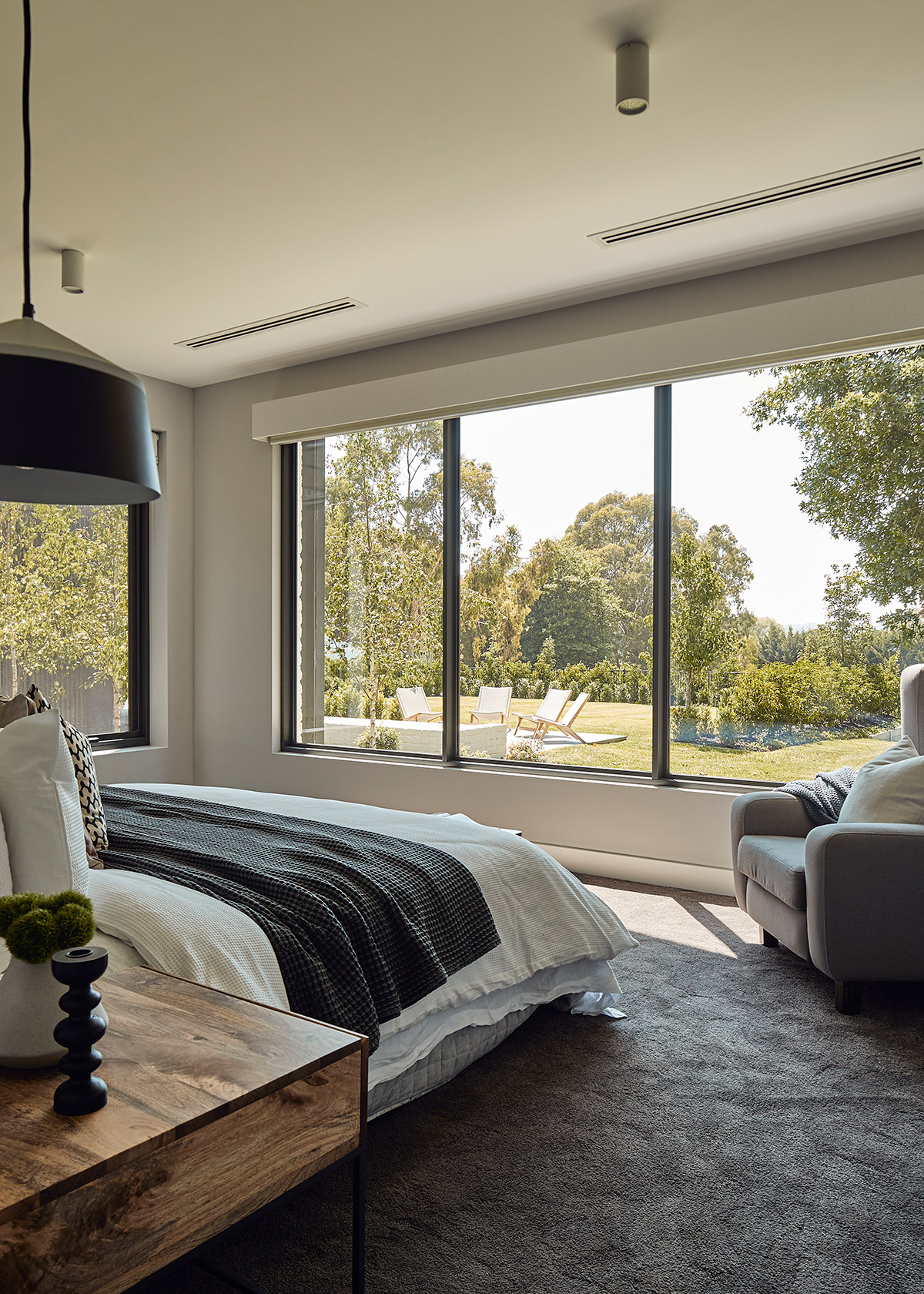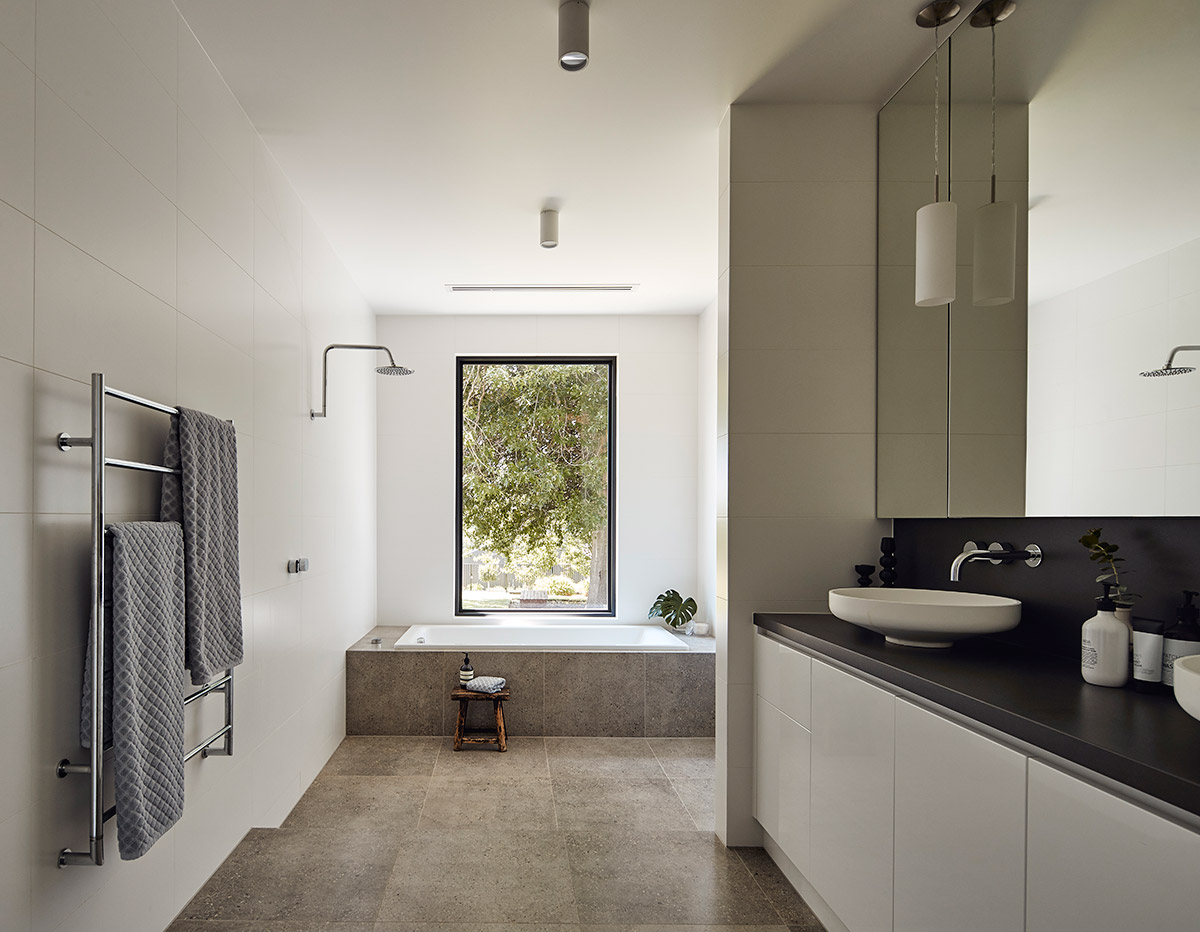 The aim of maximising natural lighting was admirably fulfilled and carried out in a high-toned fashion along with other vivid and eye-catching details which transformed the house into an extraordinary multi-generational home. A flawless combination of white walls, timber floors, and black furnishings has added to the quintessential yet contemporary look of the interior spaces.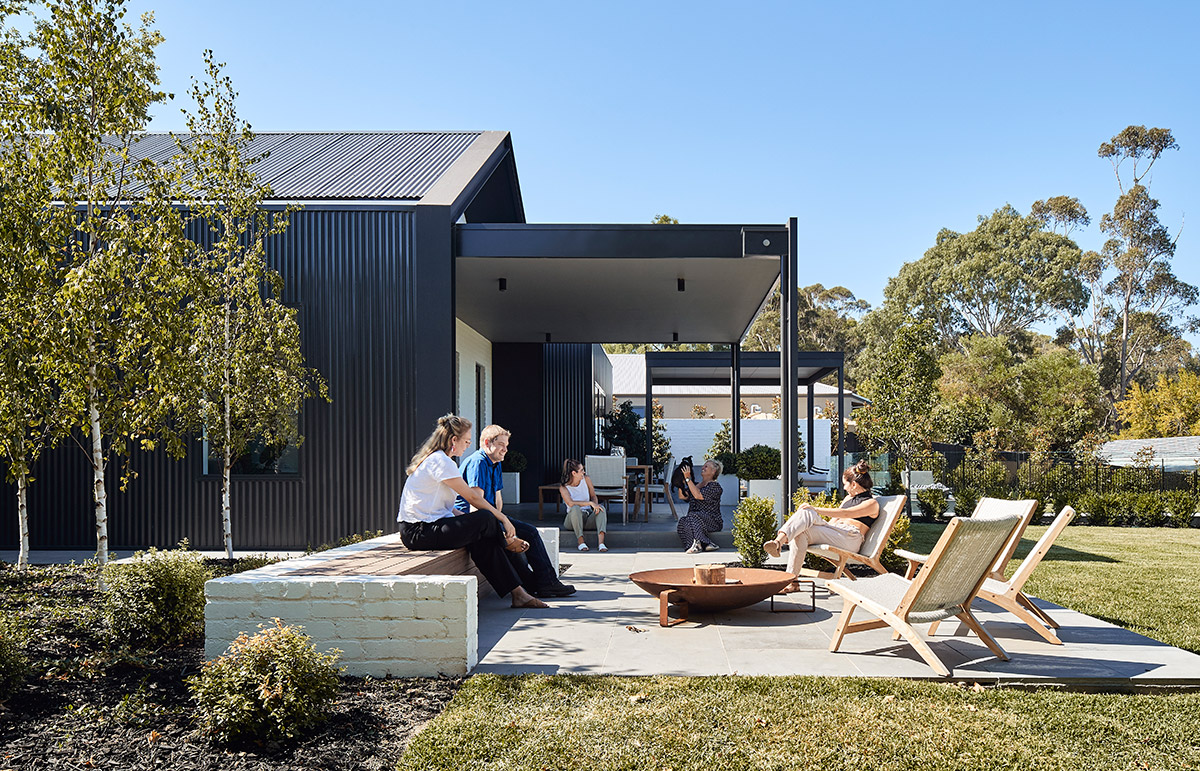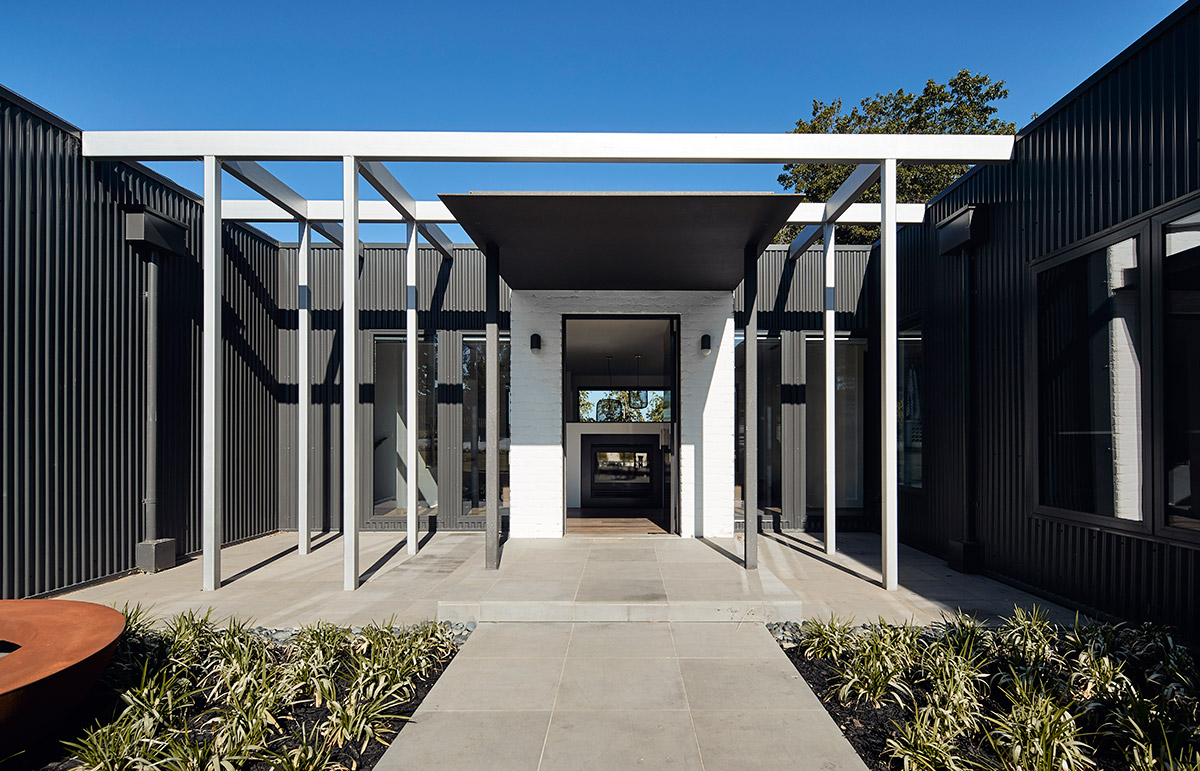 "Central to the planning of the home was an inherent need for flexibility. The home needed to operate in two distinct modes. Firstly as a luxurious yet efficient home for a couple approaching retirement. The house also needed to accommodate the extended multi-generational family who would often stay during holidays. To achieve this, a gabled wing containing 3 bedrooms and a bathroom can be completely closed off via sliding doors when not in use." – Atelier Red + Black
Also included in the design brief was the need to create a connection from the rooms to the surrounding landscape. Glazings enables some fantastic panoramic views to the lush landscape and ensures that the east-orientated family room received adequate light. Additionally, a light court is provided opposite the meals area for the same purpose.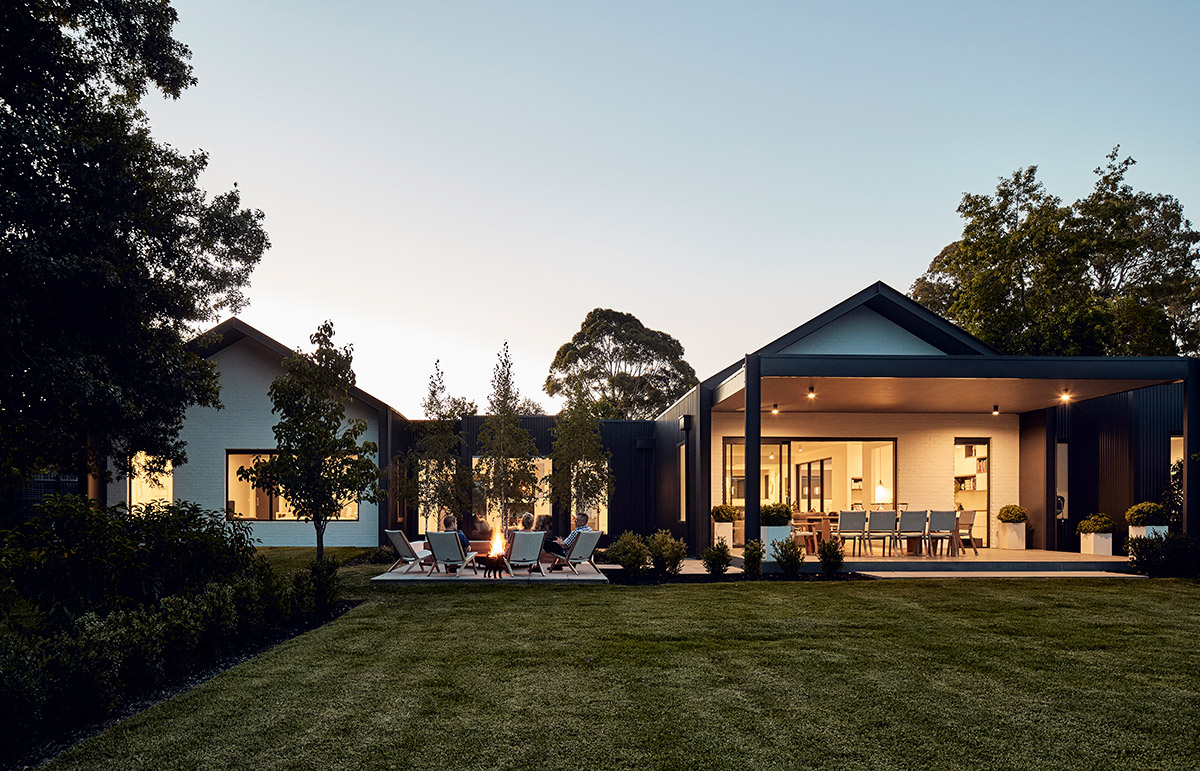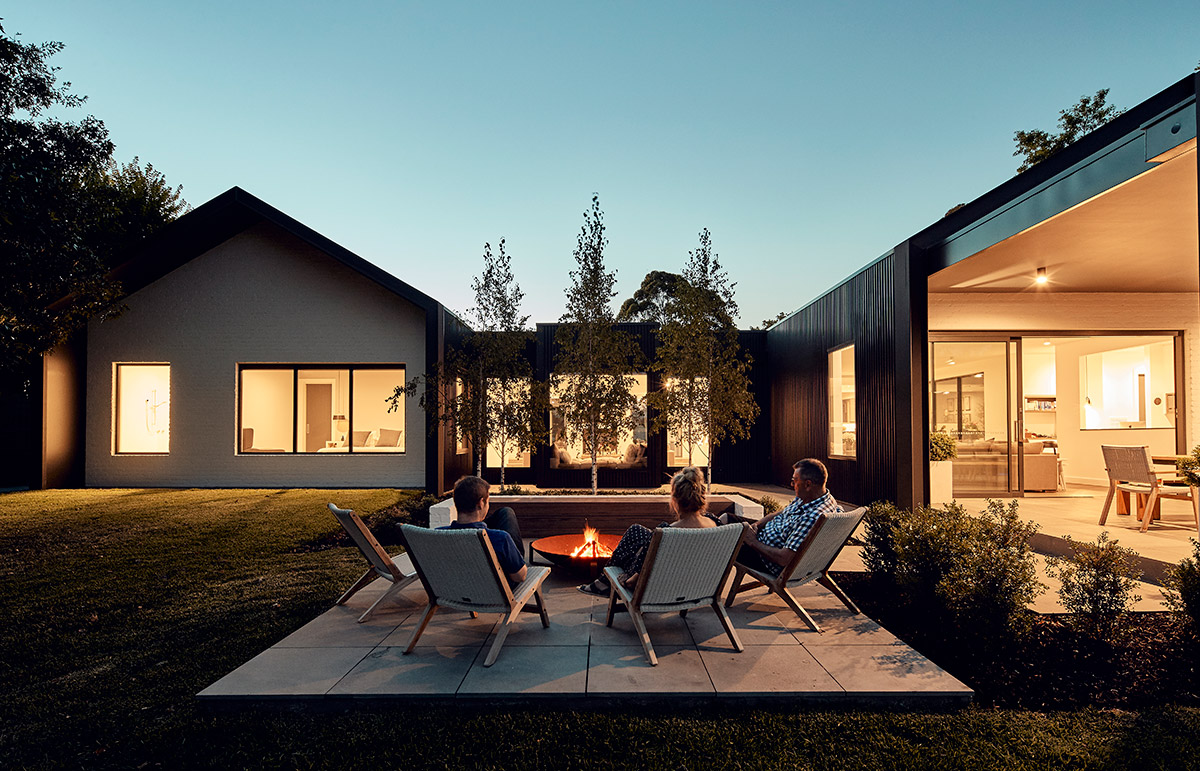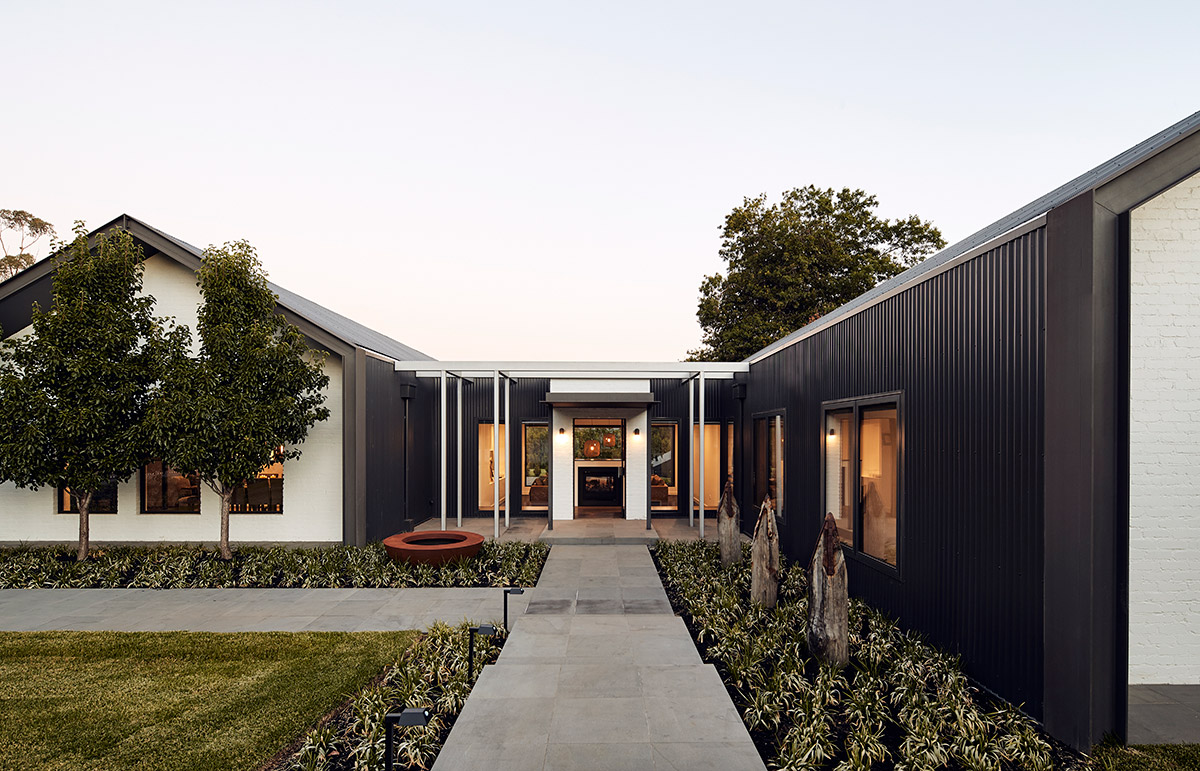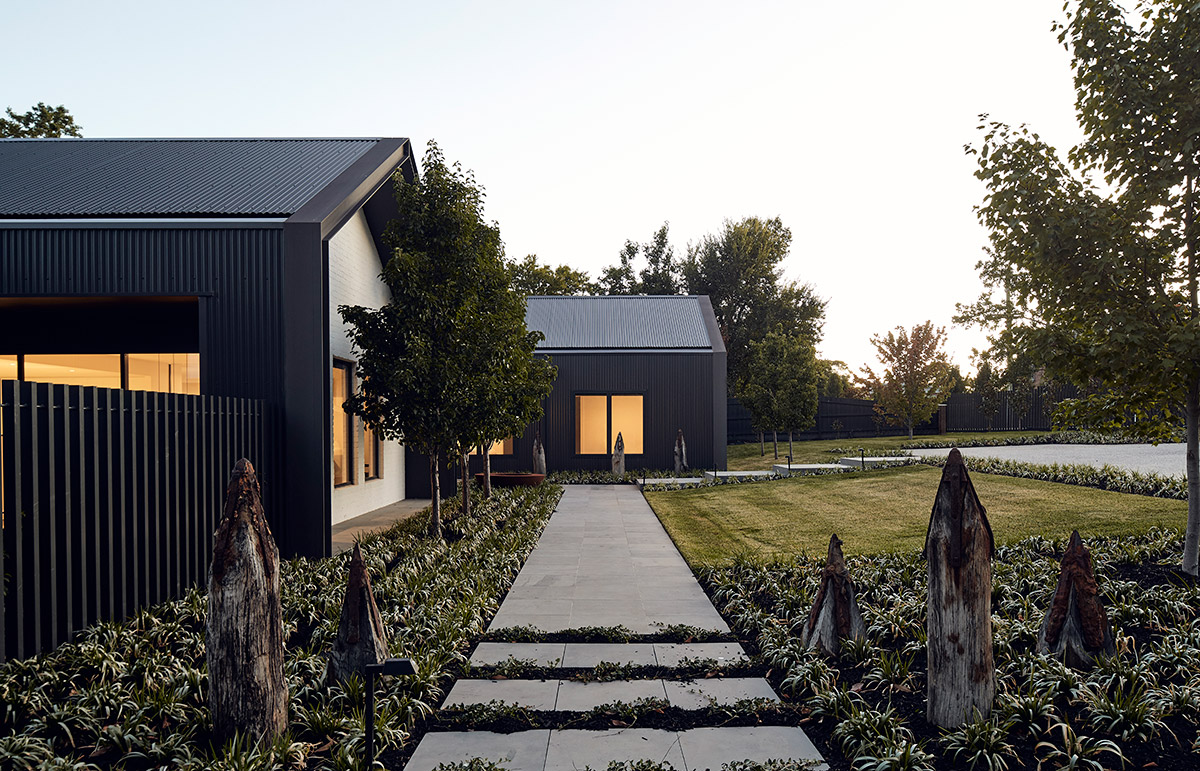 House in Silhouette is a piece of architecture that directly responds to its context and client brief. In an area that is dominated by excessive, faux-heritage houses. This house was designed to give the inhabitants inherent flexibility to fully occupy the rooms in a way which would give them the full satisfaction and sentiment of home.
House Project: House in Silhouette
Architect: Atelier Red + Black
Location: Berwick, Australia
Photography: Peter Bennetts