The one room in your house that should be totally clutter-free and a safe haven for you both is your bedroom. All too often one person becomes the "decorator" in any partnership, but your bedroom space should be a reflection of who you are as a couple, not just one person's style. Here are a few ways to mix feminine and masculine components to create a dream-worthy space for reading, lounging, and of course, sleeping.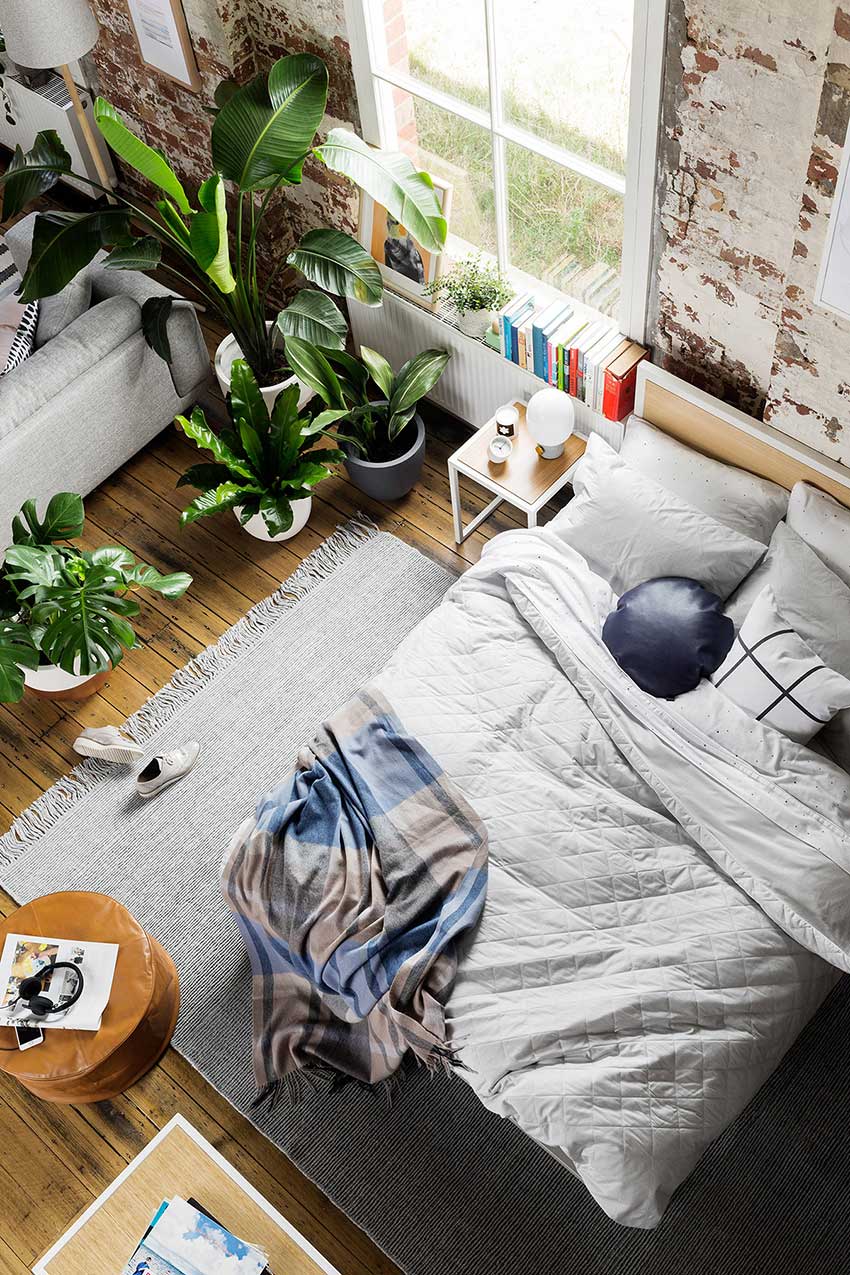 A good starting point when planning out the design scheme of your bedroom is finding an element where you have some common ground. If you've been on a trip together to Palm Springs that you both really loved, maybe you opt to frame a professional photograph of the desert. You can then choose your bedding and accent decor based on the item you chose together.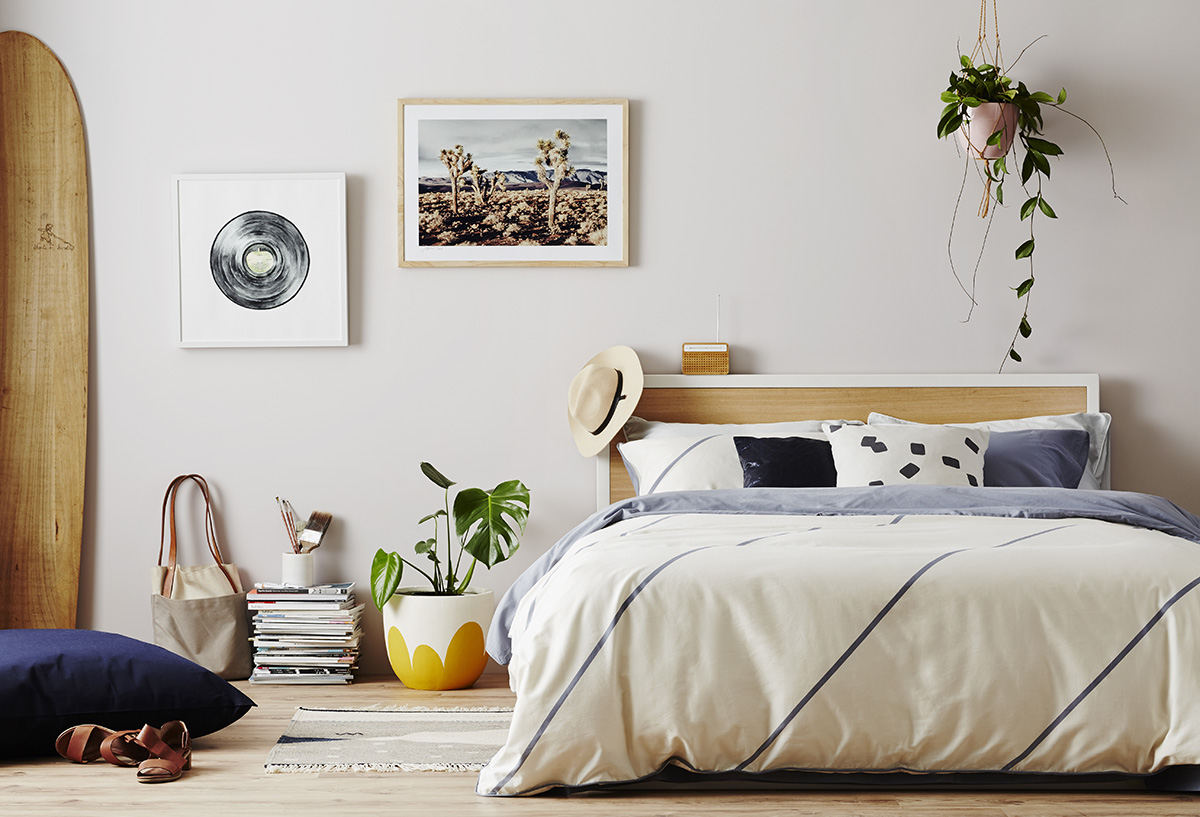 Don't be afraid to let your different styles and tastes commingle in the bedroom. If your guy is all about neutrals, pops of rich blue hues or a dash of feminine blush tones won't overpower a room as long as they're used as accents rather than mainstays. Our best seller and everyone's favourite Mr. & Mrs. Smith Quilt Set is the perfect example. It's a deep sea blue on one side and reverses to a soft ballet pink on the other side. Keep the blue facing up with a cheeky flash of soft pink, or switch it up when your other half heads out of town for a night.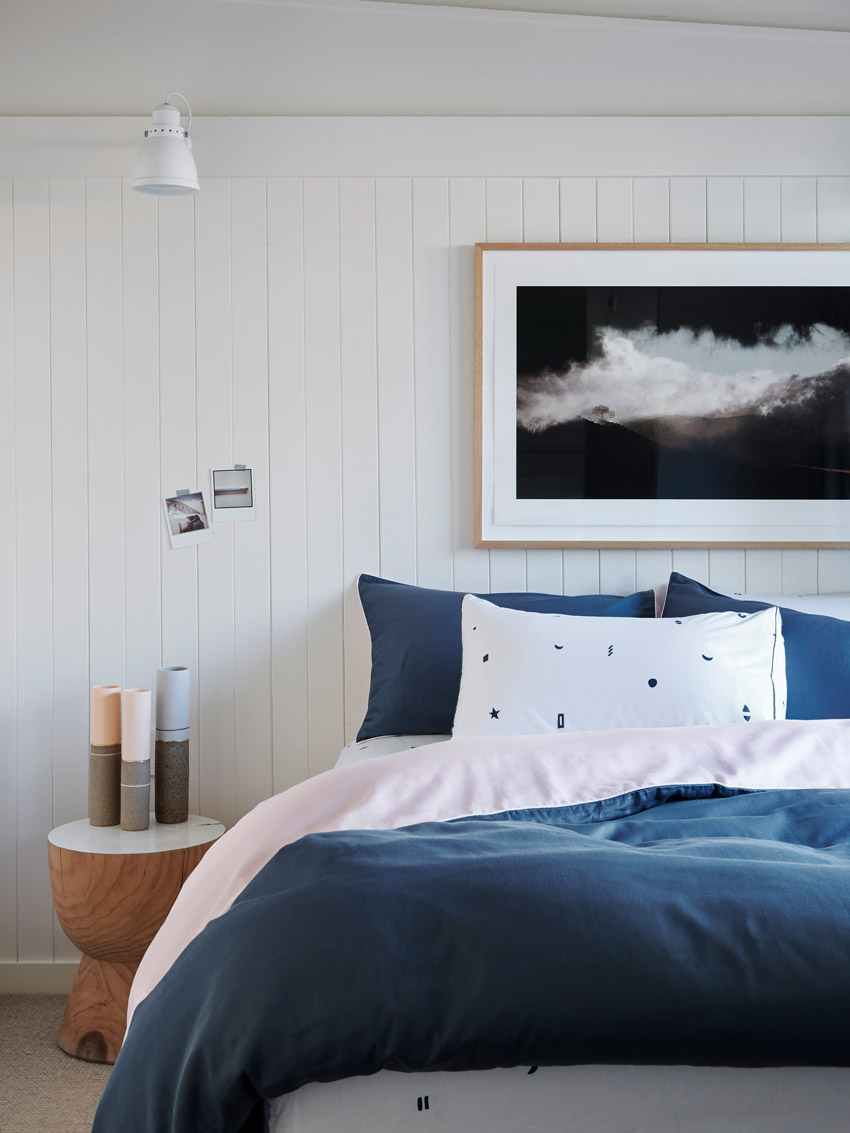 Be sure you each have your own spot to style however you want. Bedside tables, reading nooks and dressers are all game for spaces you can decorate in your own way. Maybe his is covered in plants and books, while yours has fresh flowers and candles set on top. You might also prop up a good quote you've framed or tape a collection of printed photos of the two of you on the wall above.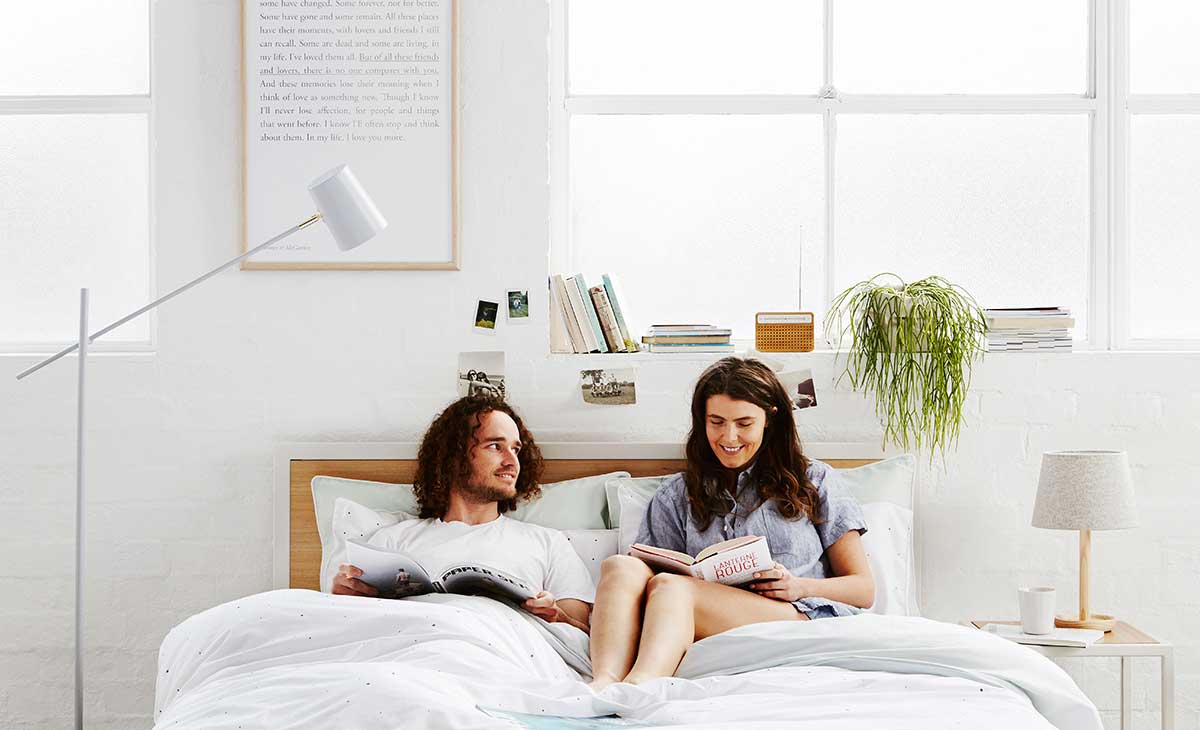 We'd love to see what you come up with in your bedroom. Don't forget to tag us in your Instagram snaps with the tag #myHFG for a chance to win a $250 voucher to spend at Hunting for George. We pick a new winner every month!